Are you craving the sweetest desserts, but also want something more exciting? Here are 10 places that serve desserts that are fun and extravagant and are sure to make you go back for a second, third, and even fourth bite!

Home Bakery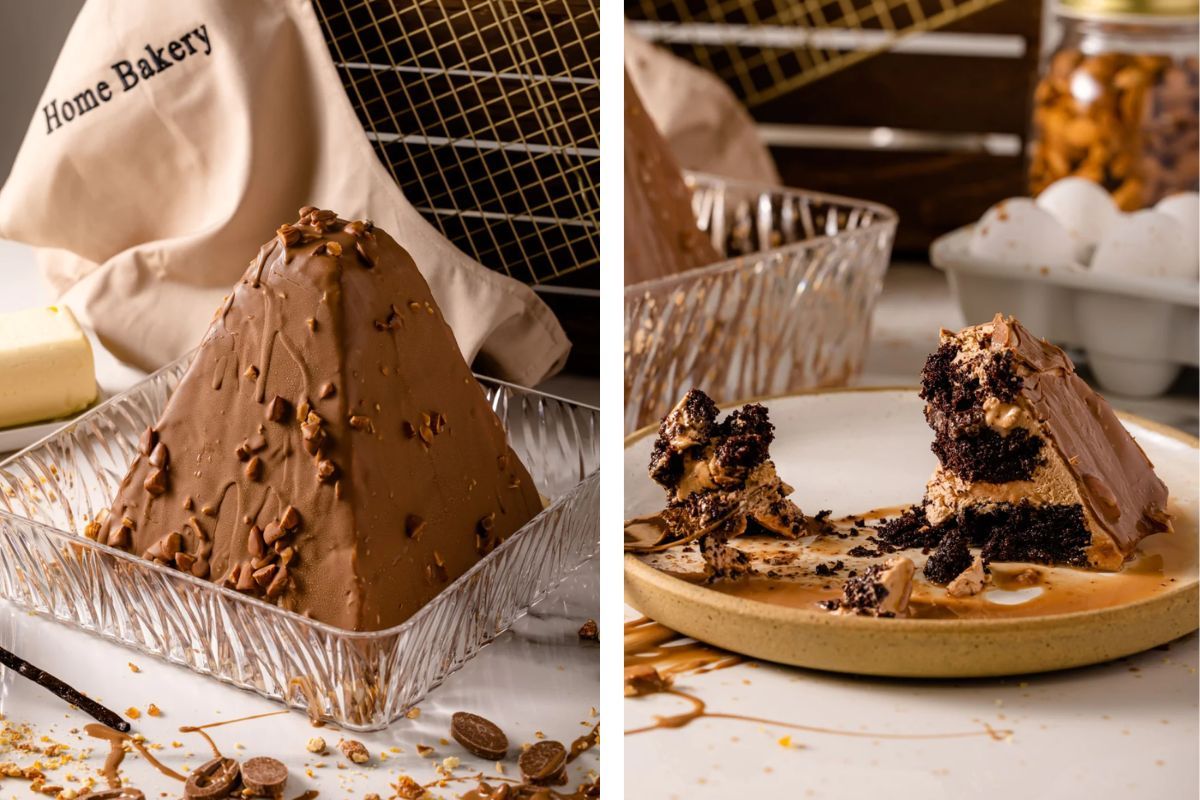 Take a climb on the Chocolate Mountain Cake at Home Bakery! Layers of chocolate cake, Nutella, and drizzled with chocolate sauce, the Chocolate Mountain Cake is a no-brainer for any chocolate lover.
Branches in Dubai Mall, Galleria Mall, and Khawaneej Walk
Sugar Factory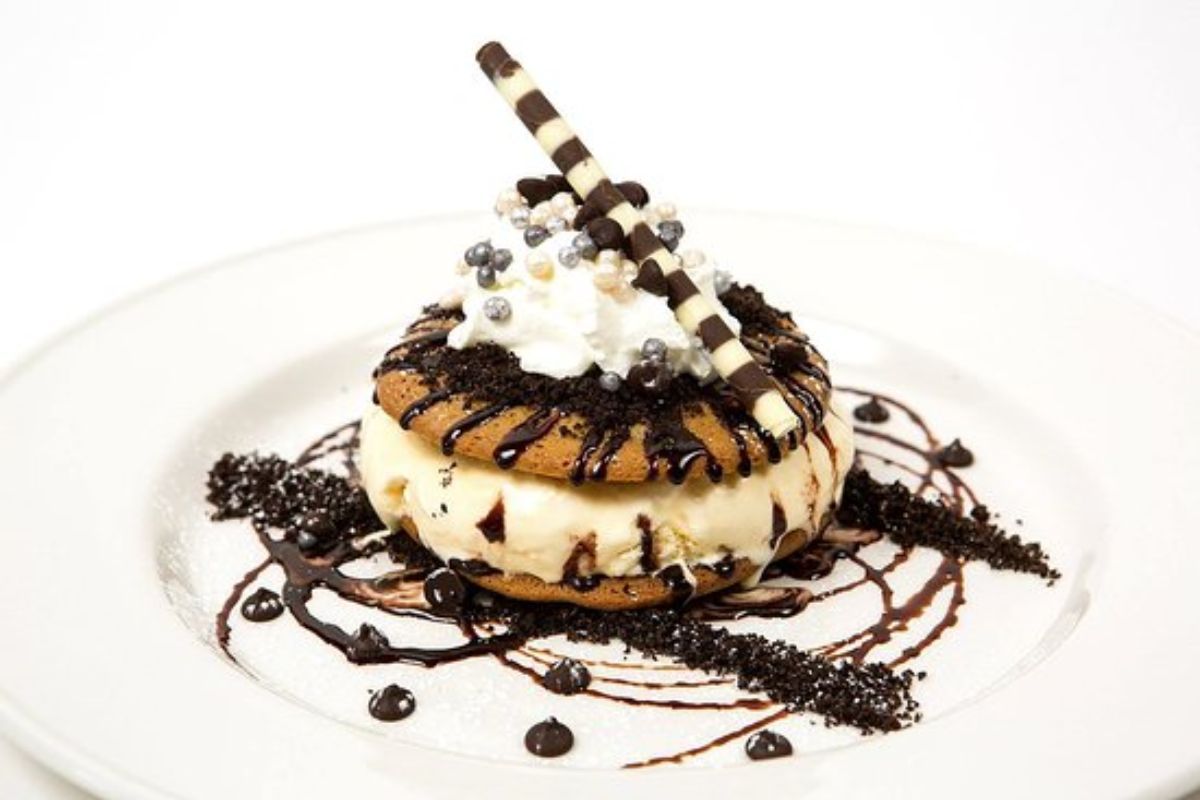 The Sugar Factory lives up to the name! With their classic, huge ice cream sandwiches and their layered Oreo cake, a sugar rush isn't only encouraged, but it's guaranteed.
Branches in La Mer and Dubai Festival City Mall
SugarMoo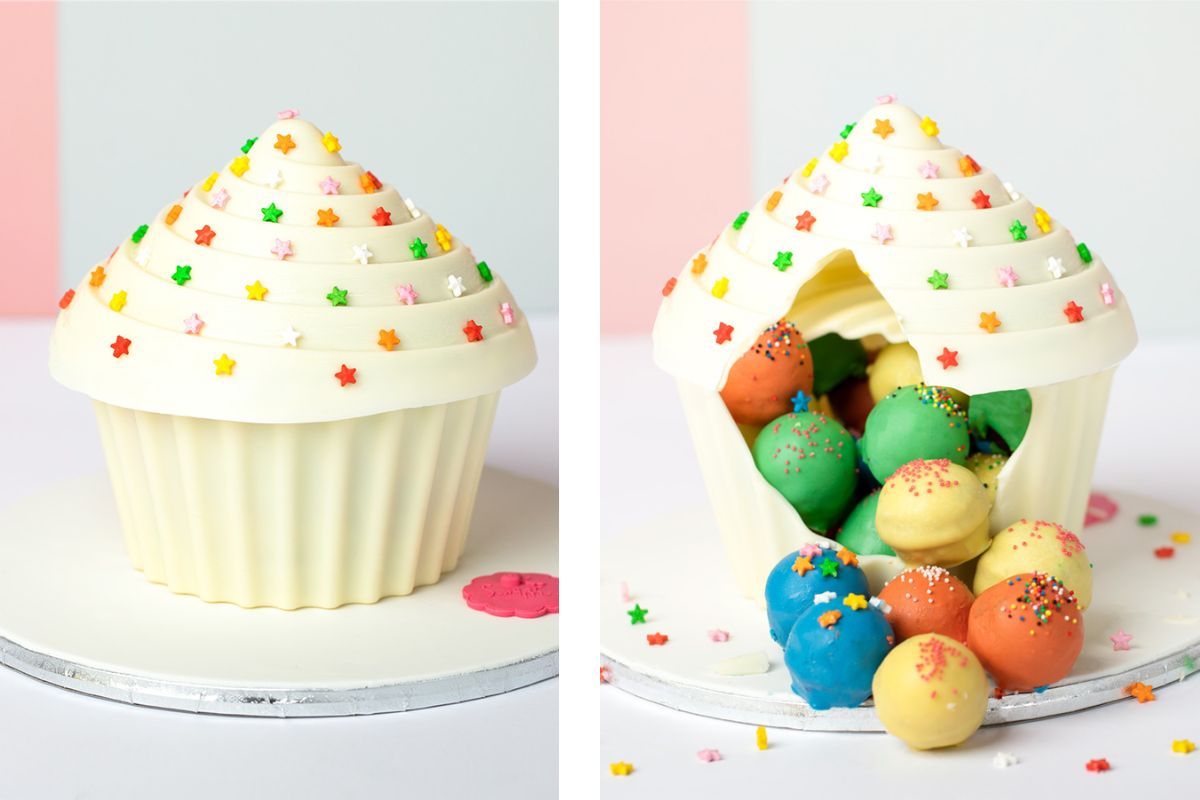 Take out all your negative emotions with the Cake Pop Smash! Smash the chocolate shell then reward yourself with the two-dozen cake pops stuffed in it!
Located in Al Quoz Industrial Area 4
Spiceklub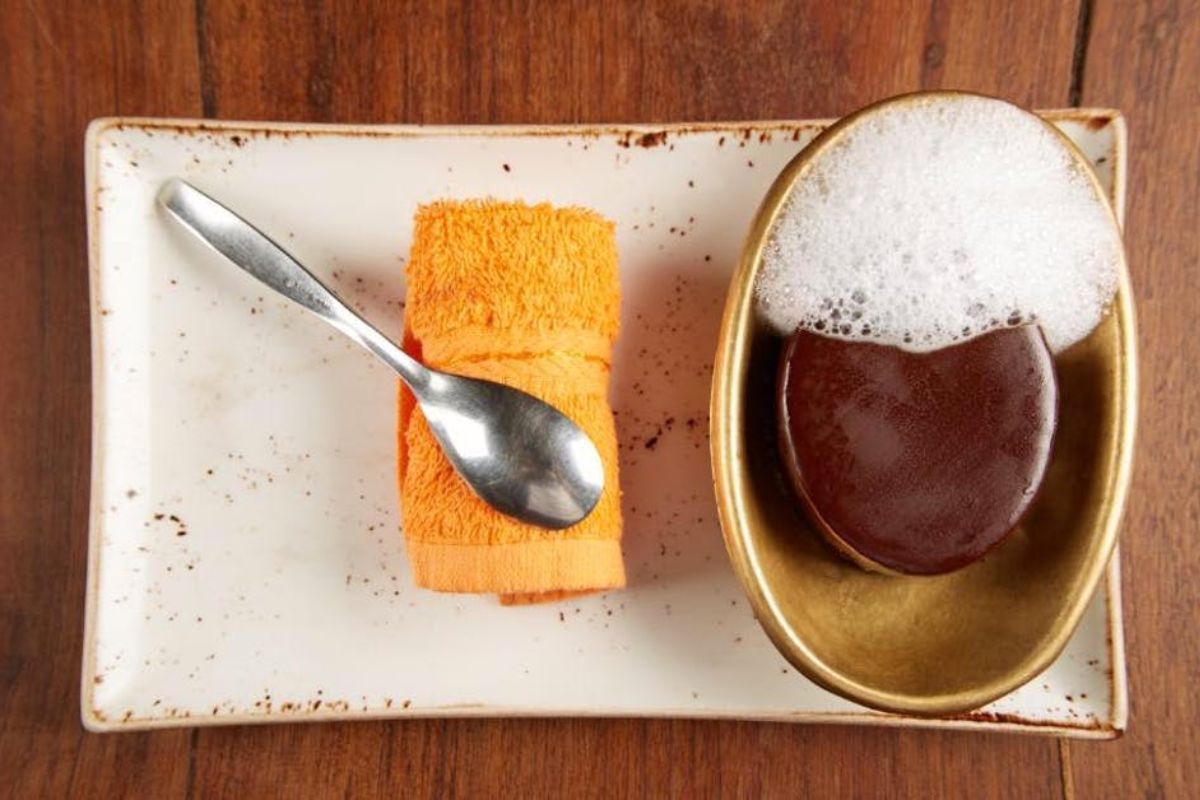 SpiceKlub's ultra-realistic soap cake, fully made with Belgian chocolate, dairy foam cream, and even an edible hand towel, ensures that your plate will be clean and shiny at the end of the night!
Located in Al Mankhool
Black Tap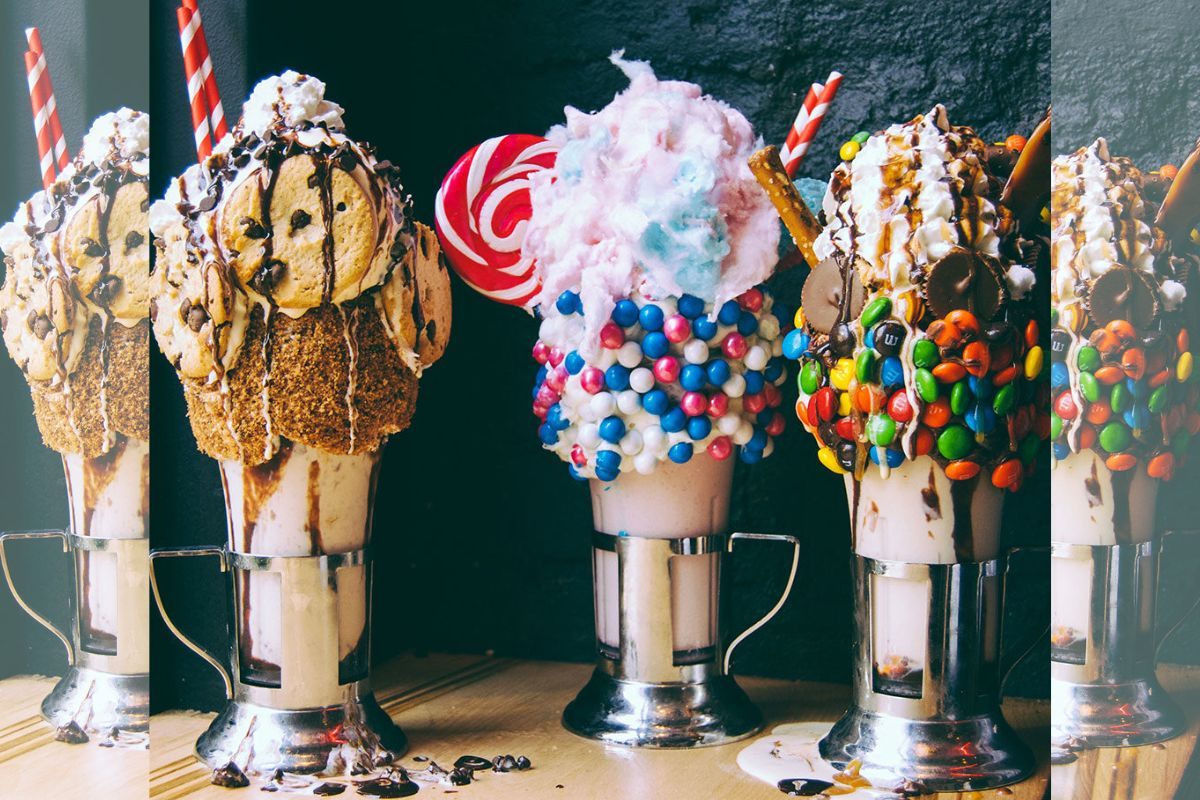 Black Tap Dubai offers an epic fusion between milkshakes and dessert with their Crazy Shakes! Ranging from cotton candy shakes all the way to a full cake slice on top of the shake, every Crazy Shake will send you to a sugar-rush for days!
Branches in Mall of the Emirates, Dubai Mall, and JBR
Brix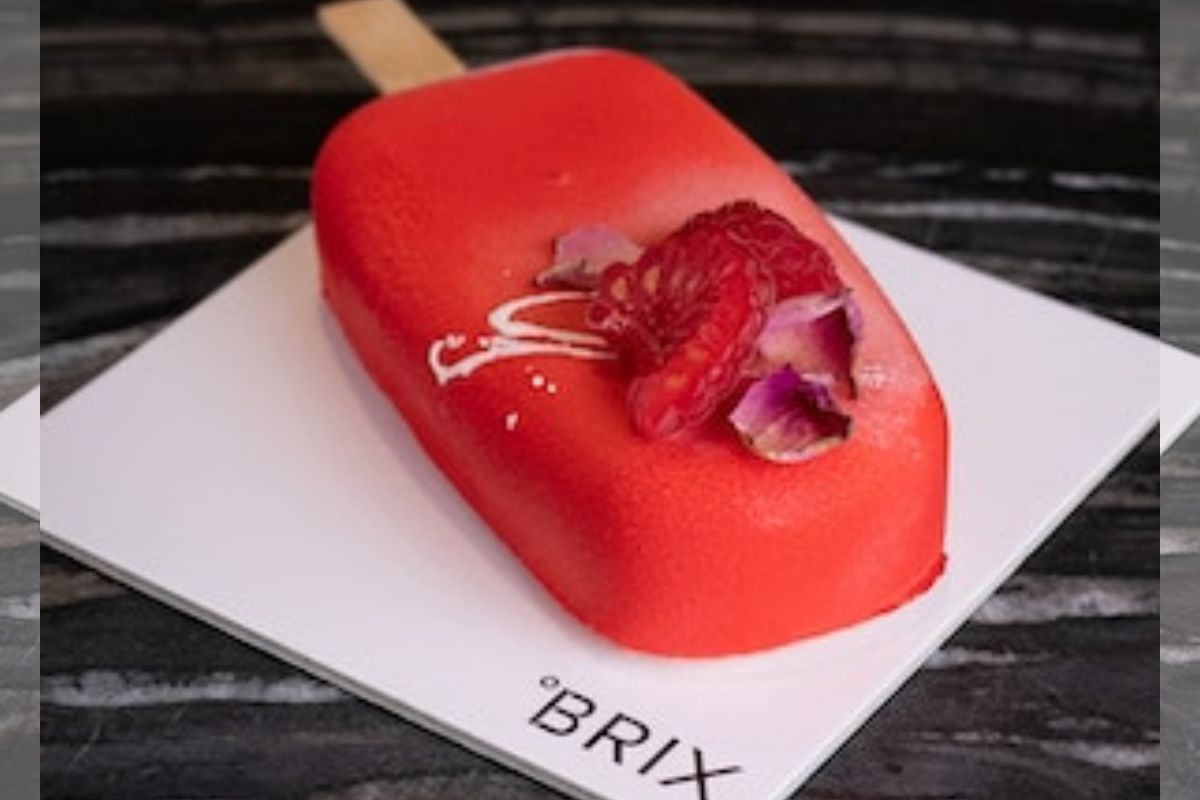 Enjoy the realistic, Berrylicious Roseberry Pop at Brix, made from chocolate sponge cake, filled with raspberry jelly, and even comes with an edible stick!
Located in Jumeirah Fishing Harbour
Farzi Café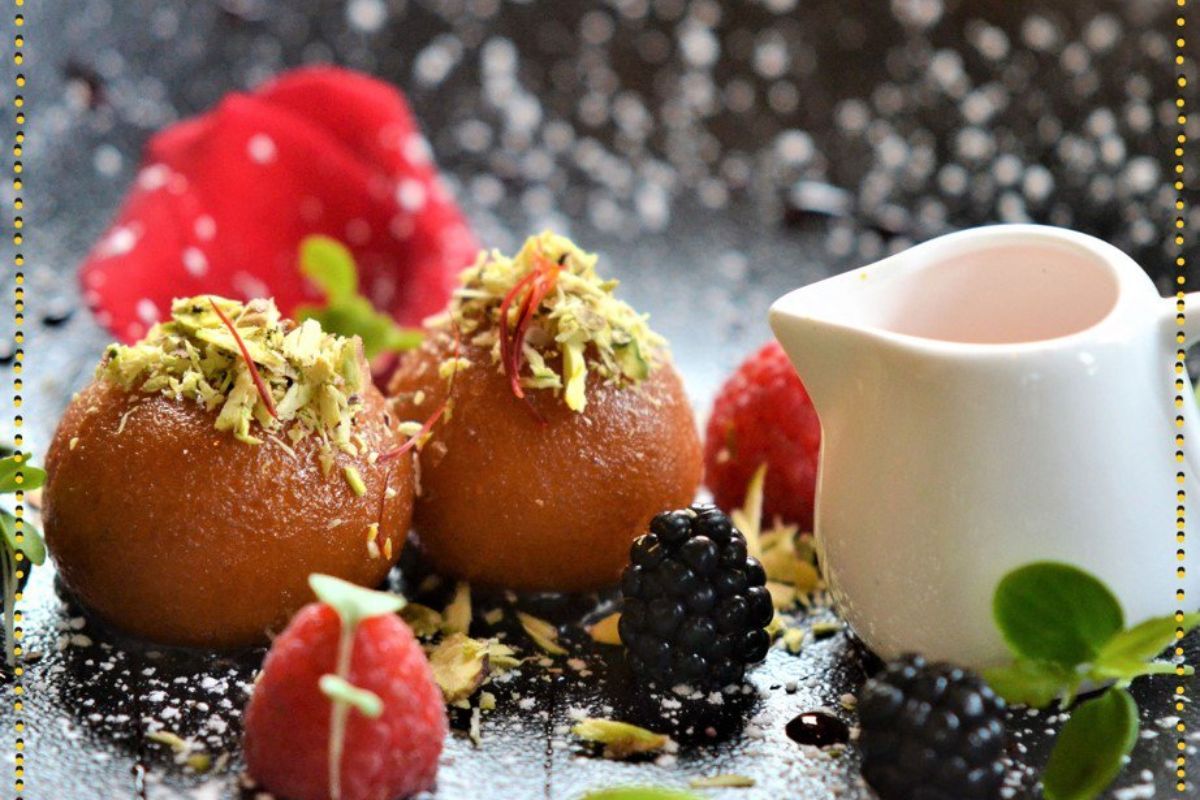 Served with liquid nitrogen kulfi and fresh rose petals on the side, Farzi Café offers one of the most unique Gulab Jamun in Dubai!
Branches in City Walk and Mall of the Emirates
Cupagahwa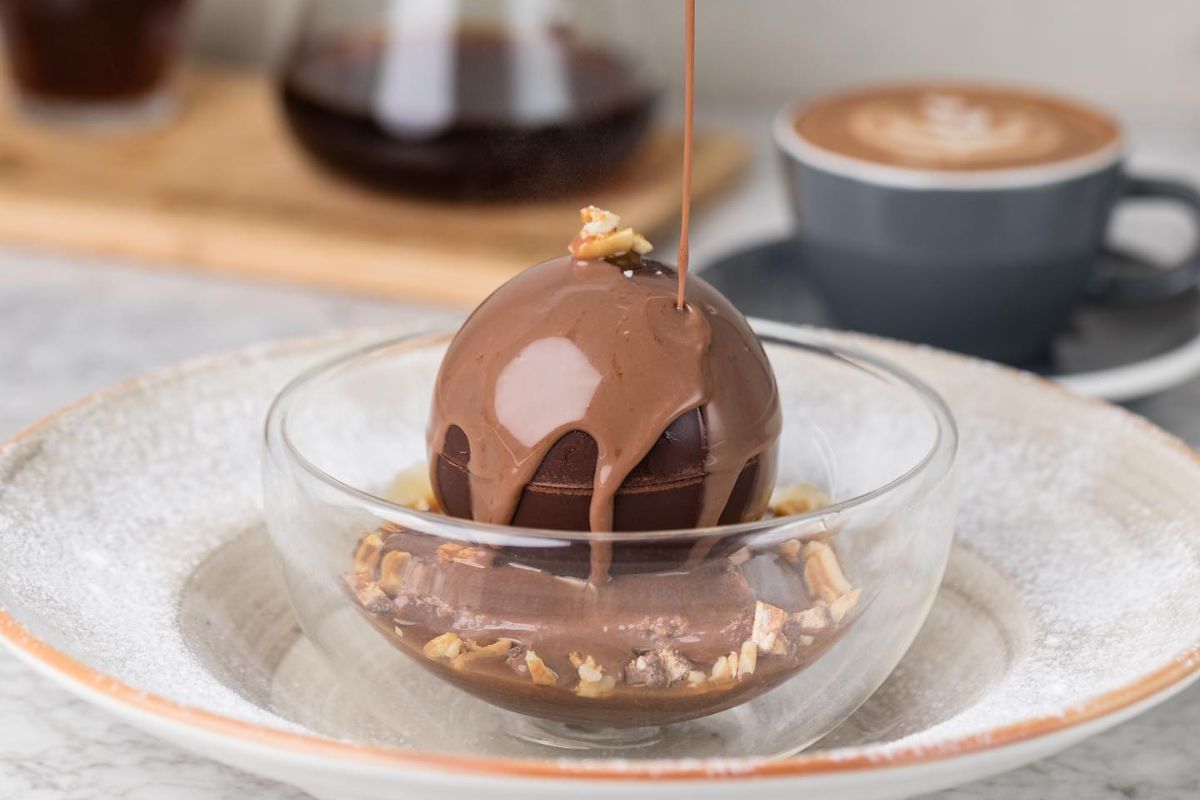 Cupagahwa's chocolate bombs will make your taste buds explode in happiness! Serving tiramisu, vanilla, or chocolate bombs, there's something to satisfy all your cravings!
Branches in DIFC, Mirdif City Center, JBR, and Dubai Silicon Oasis
The Inventing Room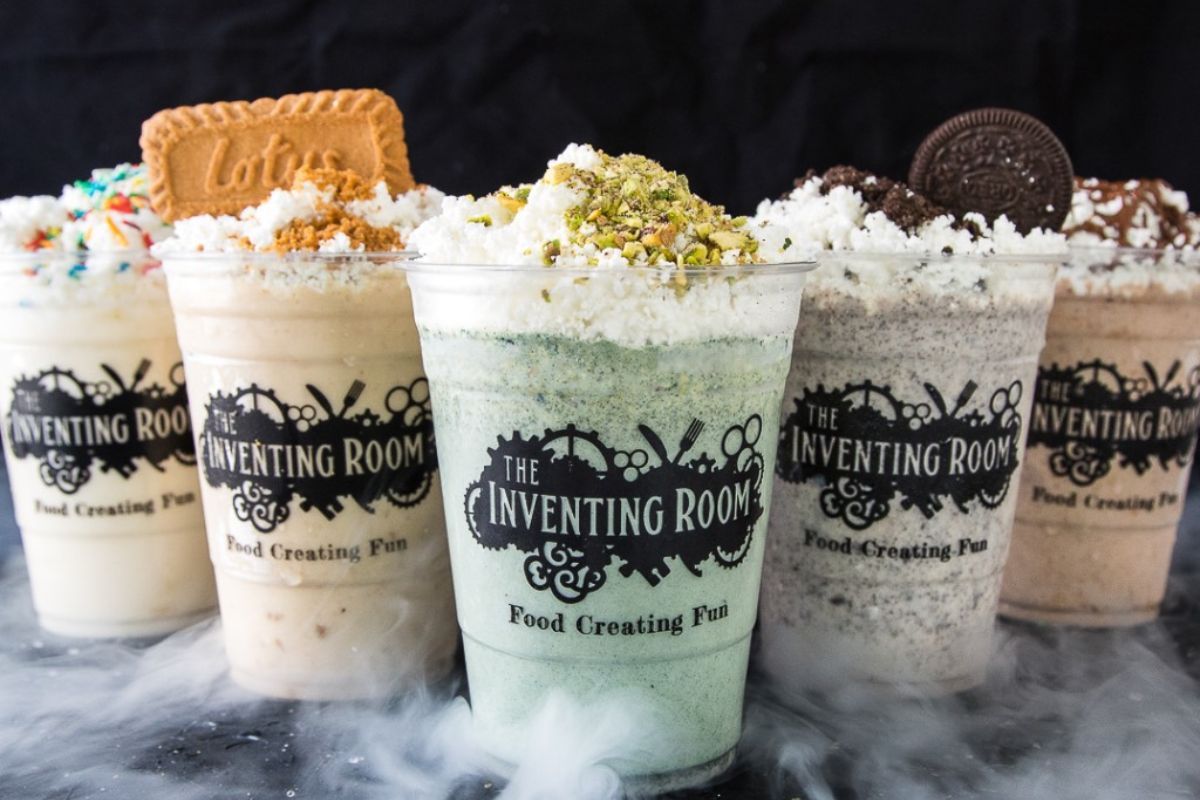 Freeze your brain and treat yourself to liquid-nitrogen frozen treats in The Inventing Room. Try out their nitrogen milkshakes, ice cream, or even popcorn!
Located in La Mer Dubai
Sugaholic Bakehouse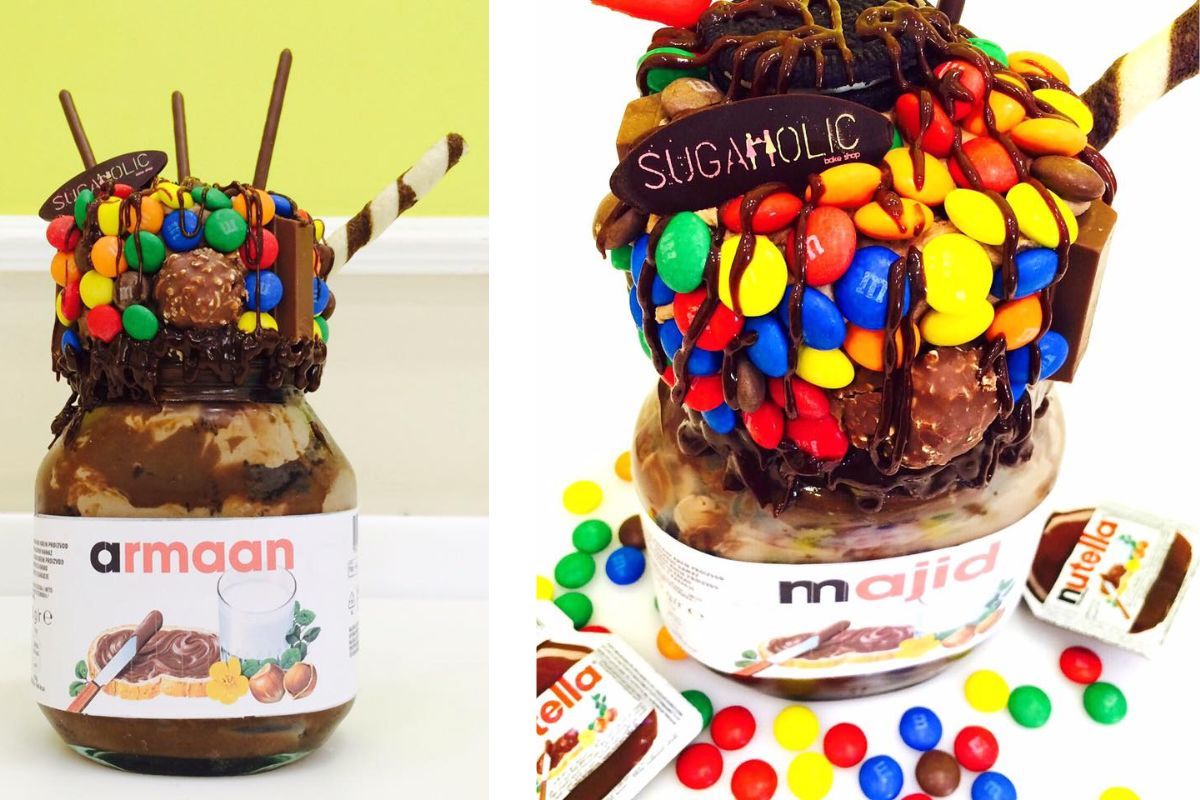 A Cloud 9 Jar from Sugaholic speaks for itself. Customize your very own Nutella jar and decorate it with whatever sweets you heart desires!
Located in Al Karama