The most recent addition is a super luxurious project that will see residents drive their cars all the way up to their own floor.
With the launch of the first-ever Bugatti branded residence, Dubai is fast emerging as the leader in branded residences. The uber-luxurious project by the French car brand will be a 43-floor project that will house 171 mansions and 11 sky mansion penthouses.
In November last year, a report by property services company Savills said that Dubai was the world's top hotspot for branded residences in terms of supply and projects in the pipeline. By volume of the pipeline, the US, UAE, Vietnam, and Mexico are forecast to add the largest number of schemes — more than 30 schemes in each country by 2027.
"After a number of years of evolution, the branded residences sector has proven resilient and adaptable to adverse market conditions, offering security and reliable quality to buyers and attractive returns to developers and brands,"
said Riyan Itani, head of global residential development consultancy, Savills.
Here is a list of the top branded residences currently available or expected in the UAE:
Armani Residences, Burj Khalifa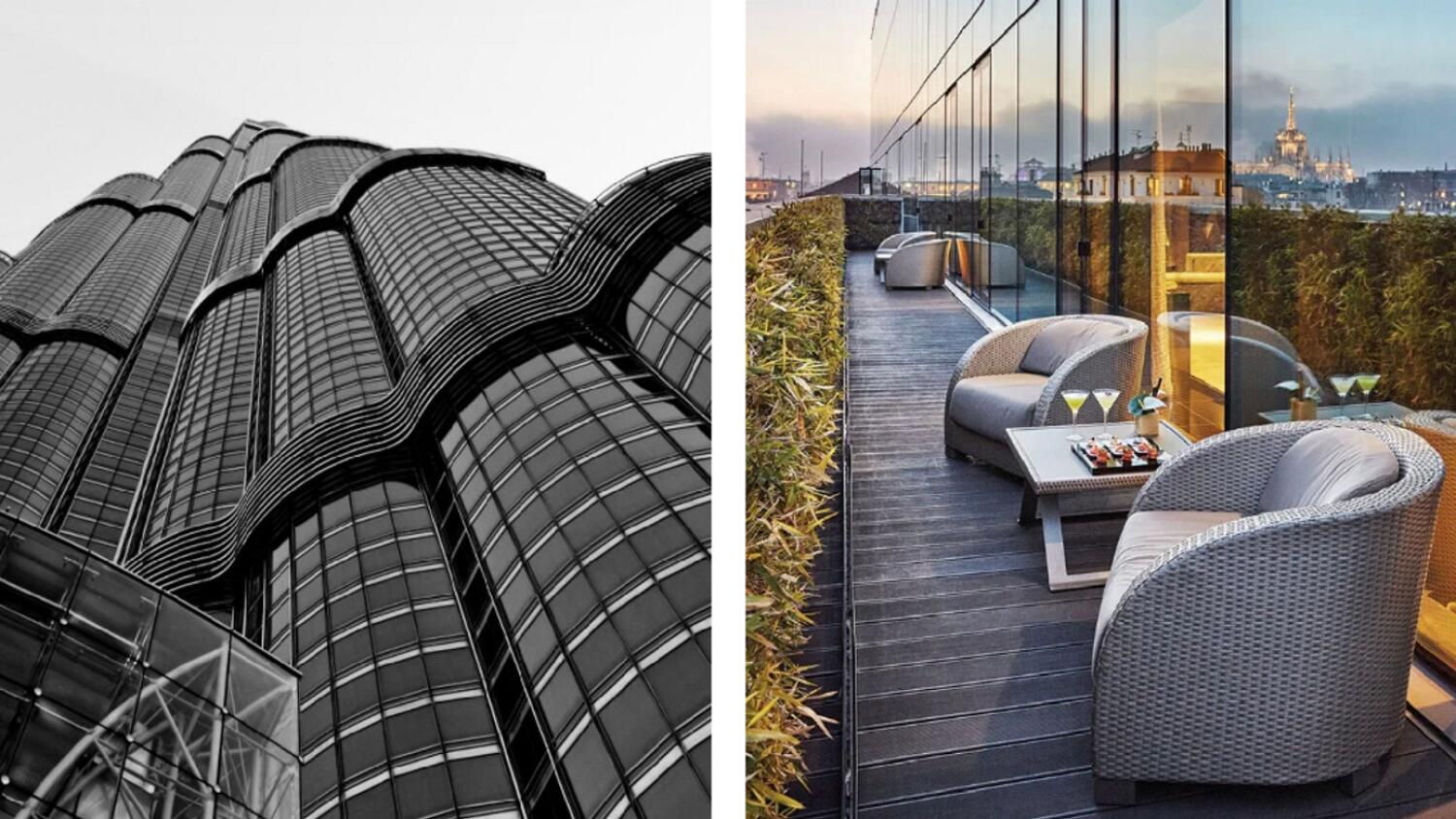 Located on floors 9 to 15 of the world's tallest tower, these residences are ultra-exclusive and allow residents to access hotel facilities and restaurants. The design of Armani Residences Dubai is meant to be a reflection of Giorgio Armani's personal approach to sophistication and style. Its smooth, understated design combines space and bespoke furnishings. All furnishings are made-to-measure with customized finishes. Currently, a 2-bedroom apartment with a fountain view is listed on property websites at close to Dh13 million.
Palazzo Versace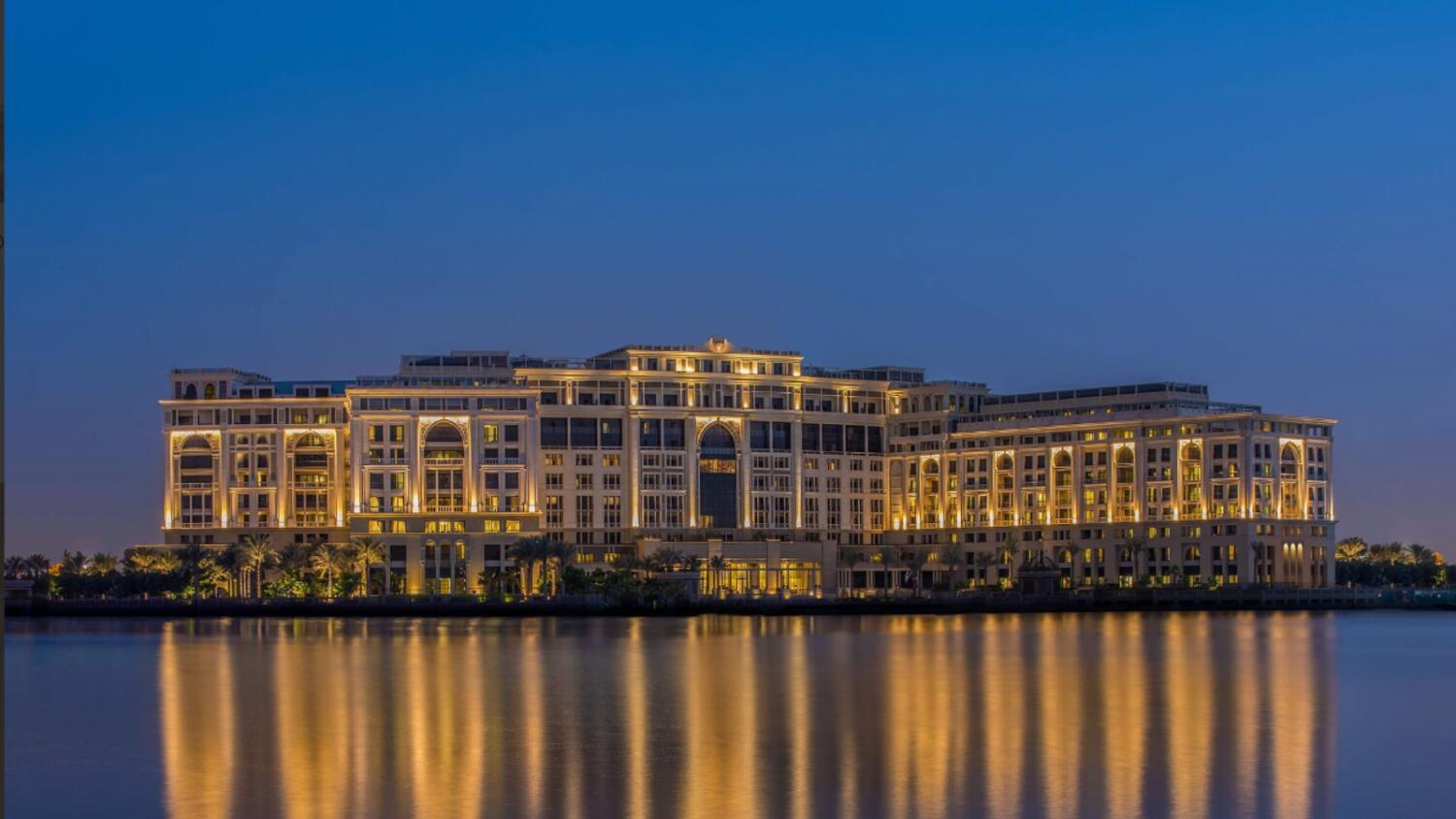 Located in Dubai's Cultural Village, which houses several of the city's museums and art galleries, this development is only one of two Palazzo Versace in the world. Each unit is fully furnished with designer Versace furniture and luxurious fabrics, rich parquetry floors, floor-to-ceiling windows, and elaborate silks. The exceptional finishes and mosaics were designed and furnished by the House of Fantini, which also laid the mosaic in the Sheikh Zayed Grand Mosque. The ceilings are hand-detailed in gold, with an impressive chandelier lighting up the grand foyer. Currently, a four-bedroom duplex apartment with a private pool from the development is listed for sale at Dh17 million.
BV Residences (Bvlgari Resorts and Residences)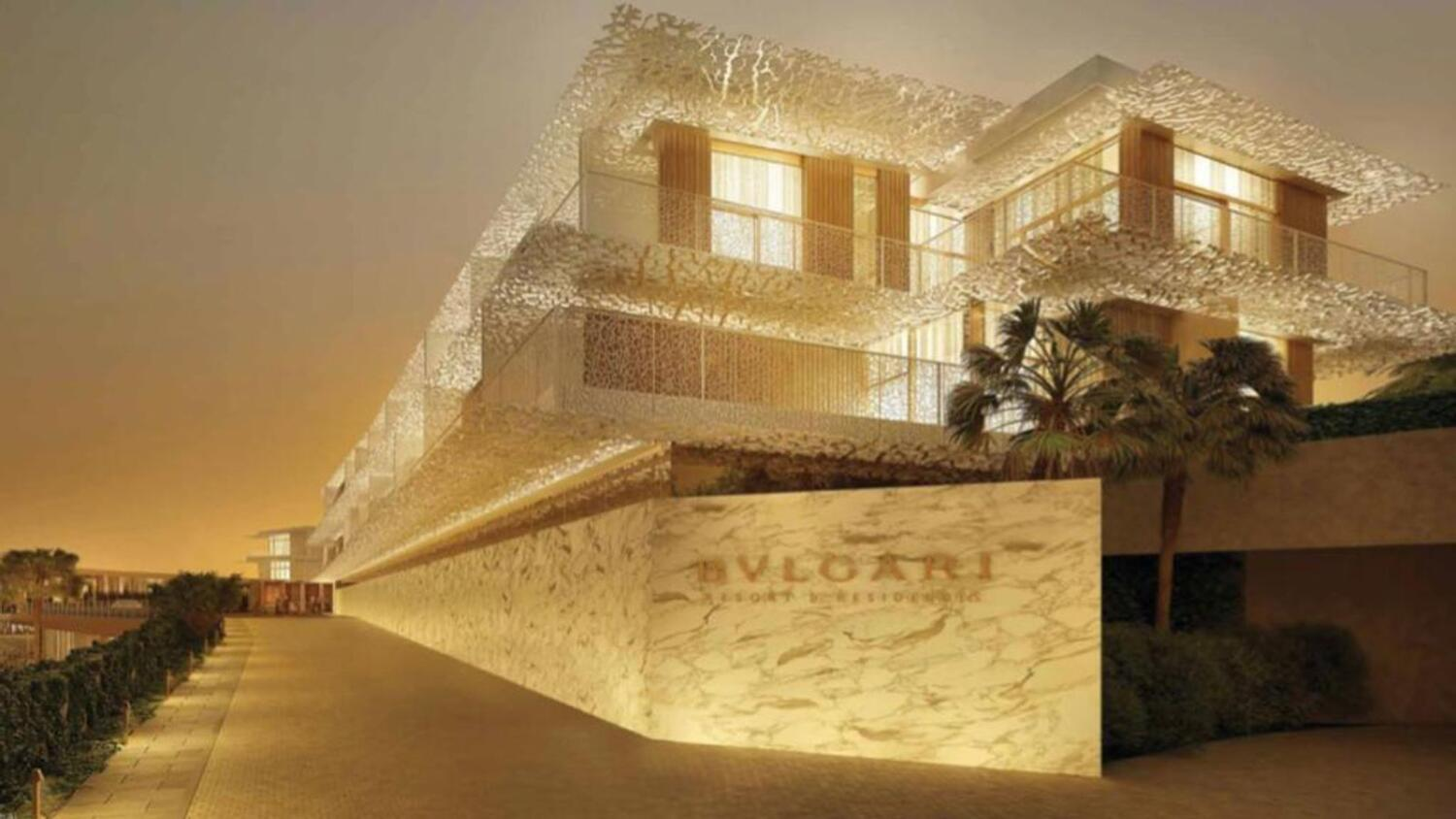 The Bvlgari Resorts & Residences Dubai, which is being developed in collaboration with Meraas, is located on the private Jumeirah Bay island off the coast of Dubai that is sculpted in the shape of a titanic seahorse riding the arcs of sand and rock. It is one of only six places in the world where people can enjoy 'the Bvlgari lifestyle'. Designed by world-renowned architect, Antonio Citterio, the development will be located within the vicinity of City Walk and offer private landscaped gardens to its residents. All 173 apartments and 15 mansions also promise magnificent views.
DAMAC Bay by Cavalli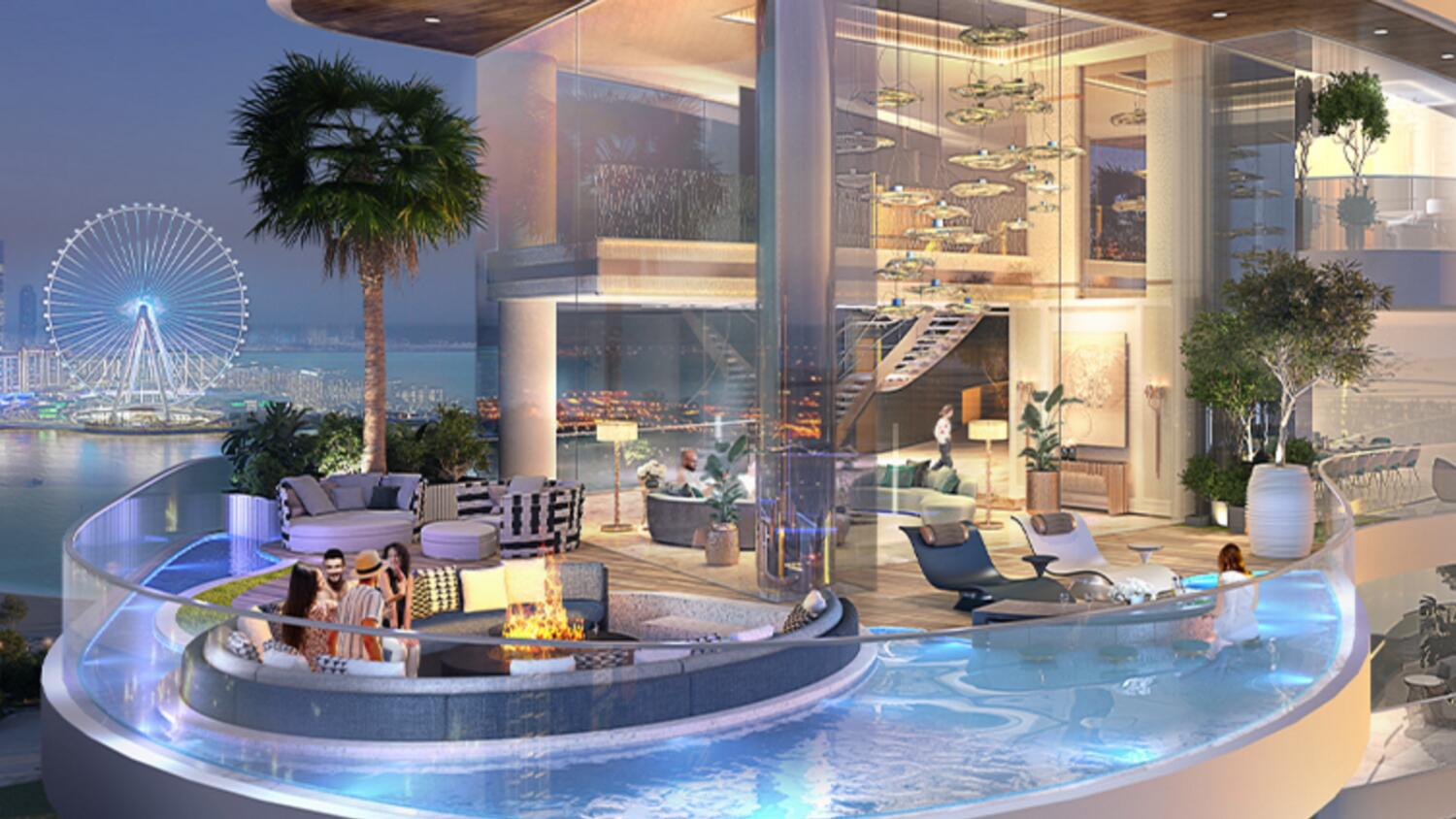 This luxury seafront apartment complex is a collaboration between designer Roberto Cavalli and UAE property company Damac. The majestic 42-storey residential concept is rising as three towers in Dubai Harbour. With Cavalli-inspired interiors and their own private beach, residents will be able to enjoy the sky, sun, and sea on an island of happiness with apartments that have been crafted in exquisite detail. The tower has 1-, 2- and 3-bedroom units from Levels 2 to 28, and super luxury 3- to 5-bedroom units from Levels 29 to 40. This is not the first time Cavalli is collaborating with Damac; he has also designed the Just Cavalli villas in Damac Hills 2 and Cavalli Tower in Dubai Marina.
St. Regis Residences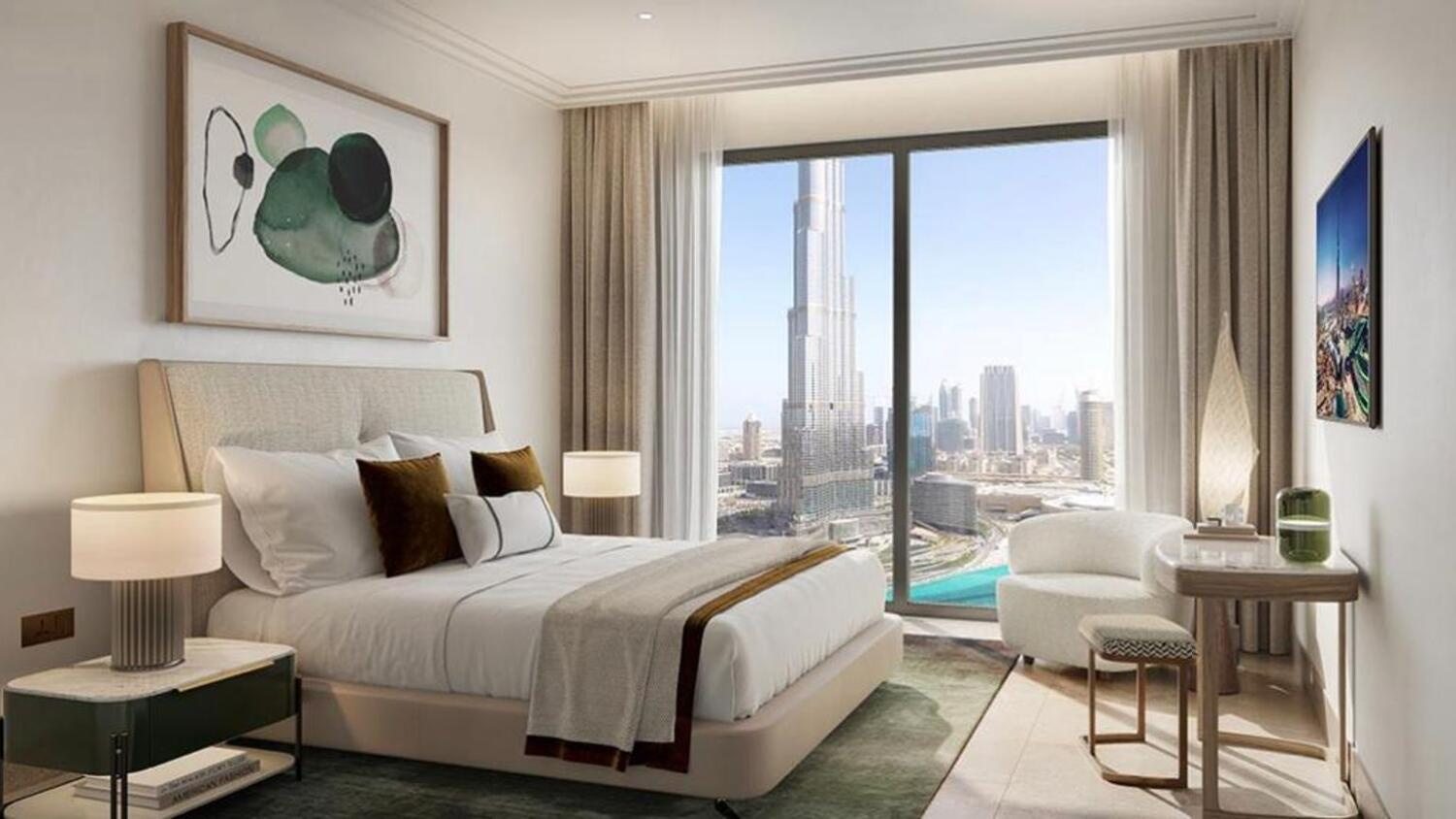 Located in Downtown Dubai, the St. Regis Residences consist of two sleek and modern art-deco-inspired towers rising 262m and 171m above the Dubai Opera district, respectively, with an ultra-modern landscaped podium that connects the buildings. Housing 1-, 2- and 3-bedroom apartments, the building also offers a kids' pool on a podium deck, a library, and residential lounges. In 2022, 516 properties of the prestigious towers were purchased for a total of Dh1.85 billion.
Ava at Palm Jumeirah, Dorchester Collection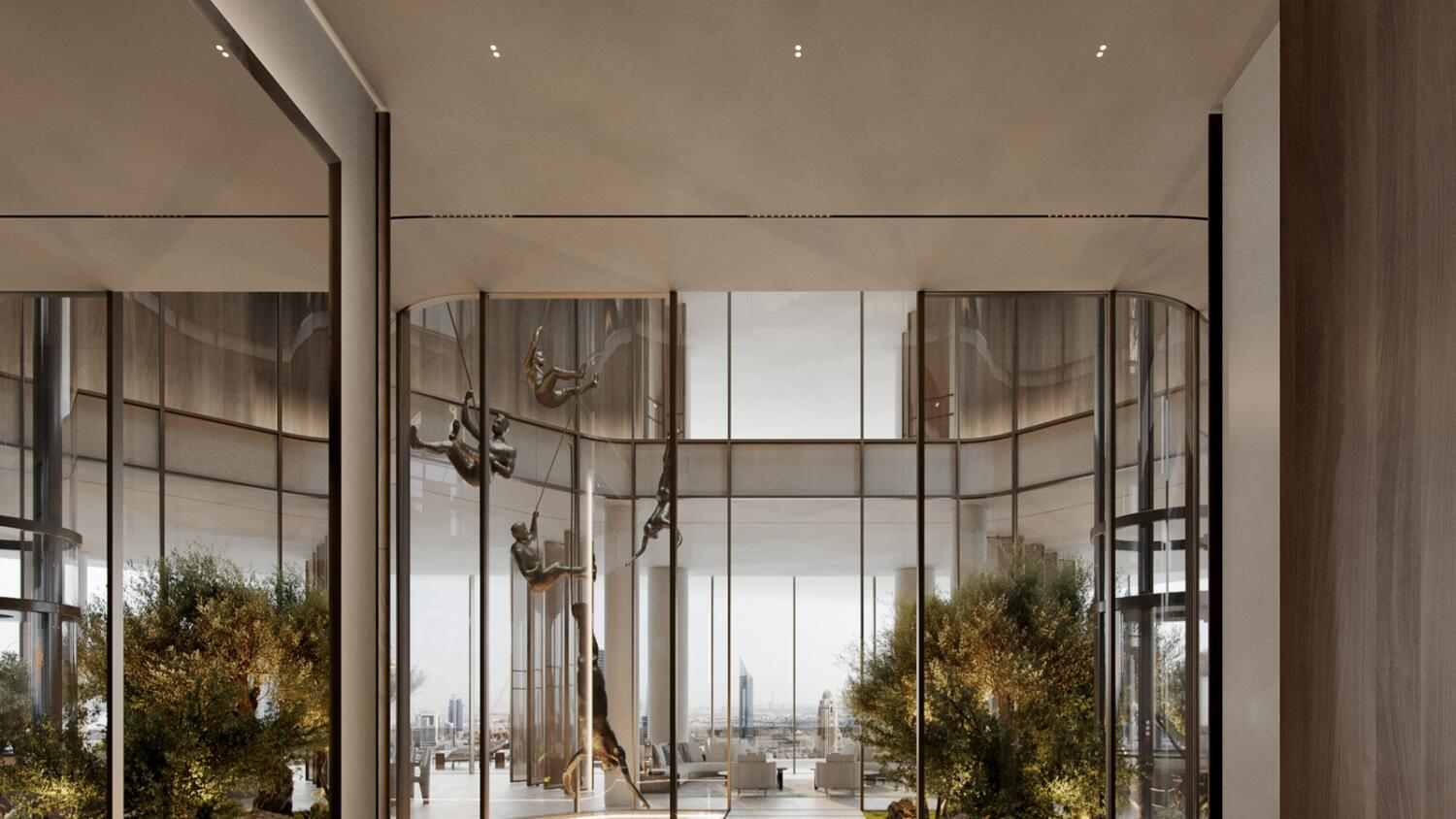 The ultra-luxurious Ava at Palm Jumeirah, Dorchester Collection is a set of 17 residences. One of them is a Sky Palace, one is a duplex, and the remaining are individual apartments that take up the entire floor. It is part of one of the most exclusive residential clusters in Dubai. Water bodies will merge to make it look like the building is surrounded by the sea. Each resident will have a dramatic entry experience as they will arrive at their doorstep with their own waterfall entrance and skyline views. With floor-to-ceiling windows and a spacious terrace with its own private pool, each apartment looks like it will be the epitome of luxury.
Fashionz Residence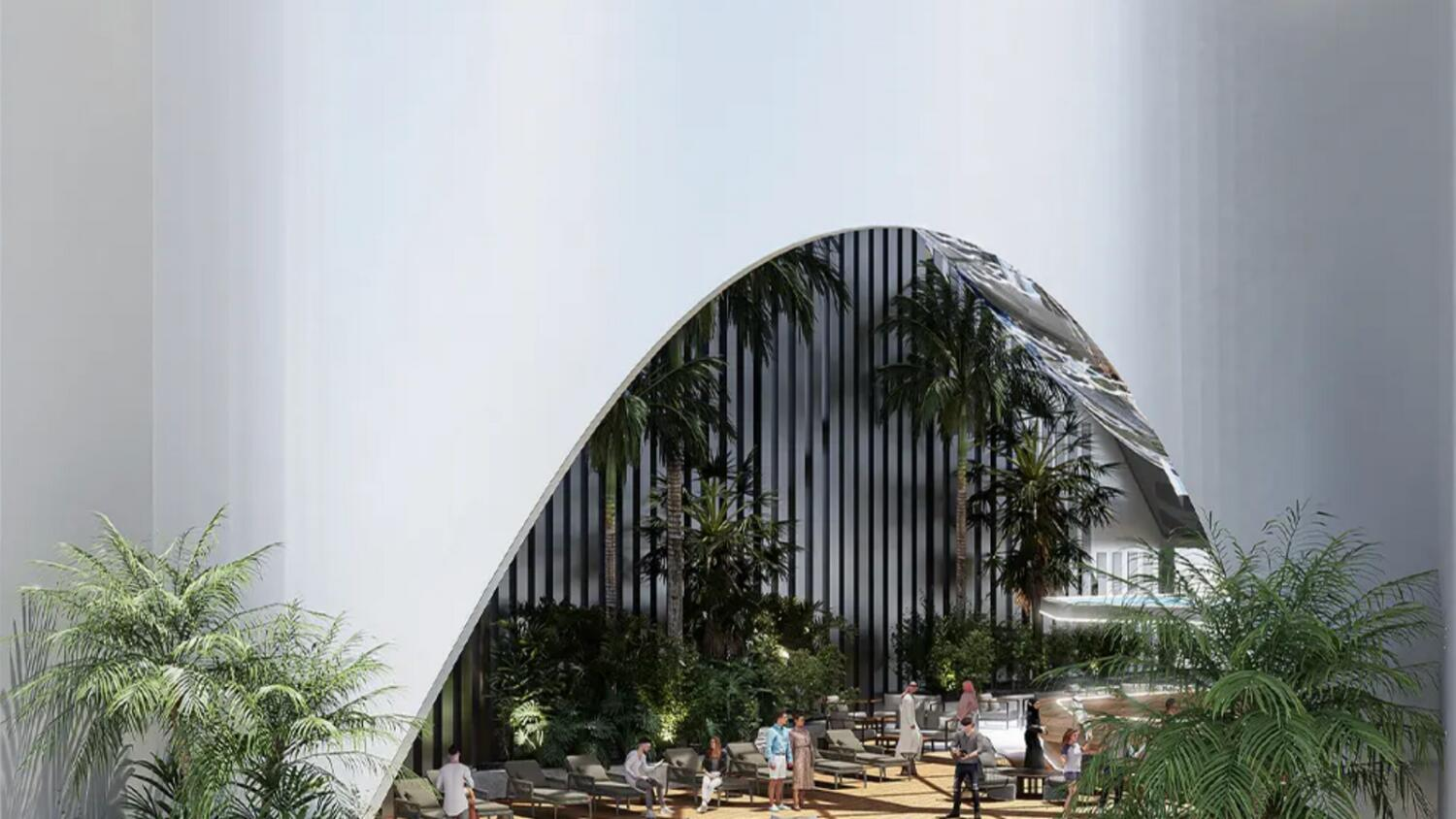 A collection of Fashion TV branded apartments by Danube Properties, Fashionz Residence is located within Jumeirah Village Triangle (JVT) in Dubai. With an exclusive glass facade, it is a mixed-use development that is estimated to be completed in Q3 of 2026. Housing apartments of various sizes range from studio to 3BHK, and prices start from Dh850,000.
Mr. C Residences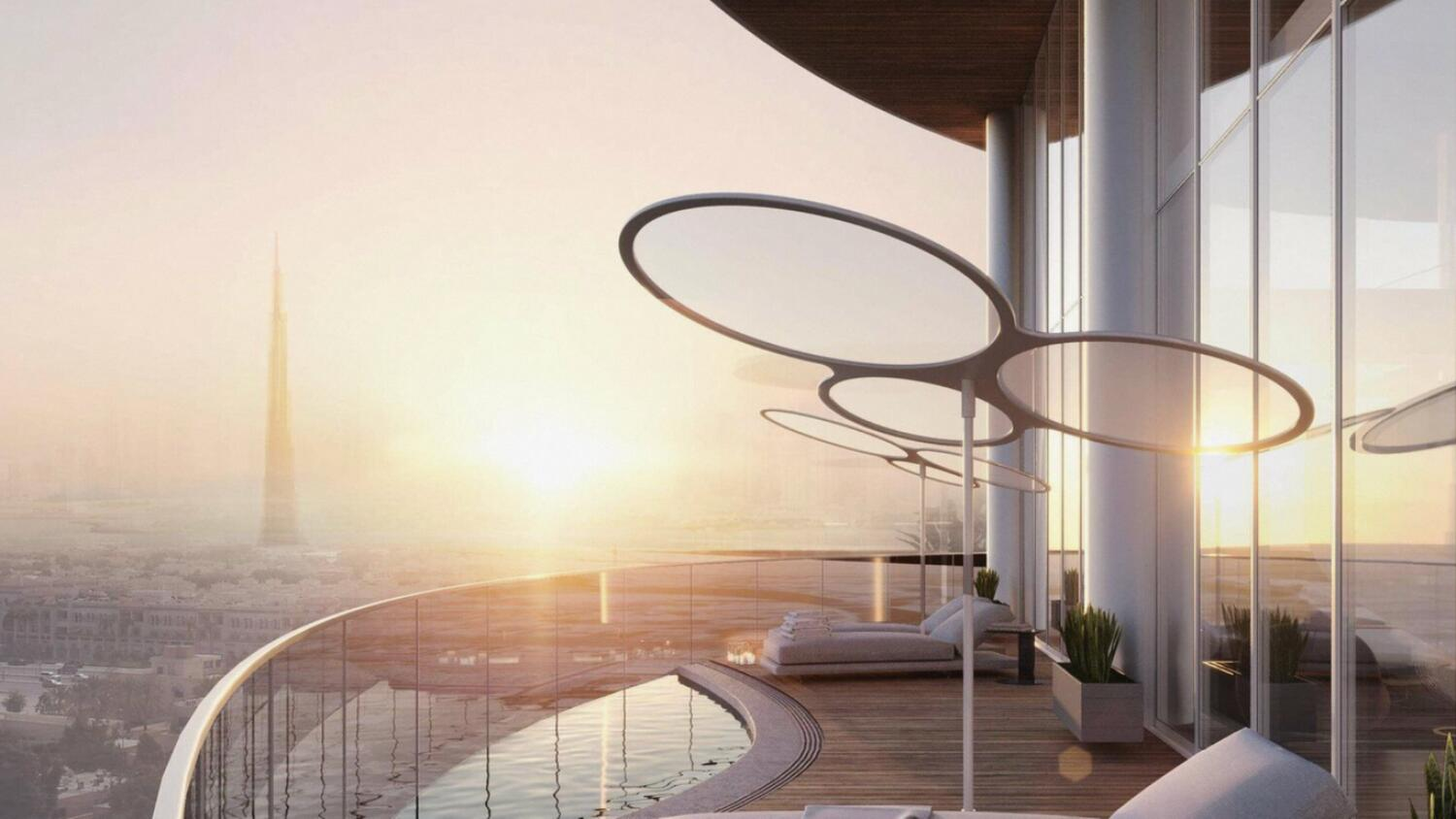 Mr. C, a luxury hospitality and residential brand, is developing 27 ultra-luxury condominiums and penthouses located in Jumeirah 2, priced from Dh18 million upwards. A contemporary take on classic European living, the residences will be infused with Arabian flair. Every detail of the waterfront development will have a luxury yacht feel with a sophisticated Italian touch. It is touted to be one of the most expensive residences in the city once it is complete.
News Source: Khaleej Times