Here's how Anantara World Islands Dubai is redefining boutique luxury at their world-class resort – by adding HamacLand!

They know that you don't stay at the top without constantly upping your game, and that's why they've become the first hotel in Dubai to boast their own HamacLand floating lounge, complete with hammocks and VIP food and drink service.
For the Anantara team it was a no-brainer, because they were already the first hospitality group worldwide to order HamacLand for their Banana Island Resort Doha in Qatar. Now they are the first in the UAE too.
What is HamacLand?
It is a state-of-the-art solution to increase the beach area of island resorts with eco-friendly extensions. A HamacLand can be up to fourteen square meters and can be installed on any sufficiently calm body of water. The concept combines modern technology and simplicity to put together a private experience where families, friends and couples can spend quality time together. The structure is securely anchored and in exceptional comfort with a host of optional extras such as electric motor, fresh water, refrigerator, solar panel, Wi-Fi, sound system and many other add-on features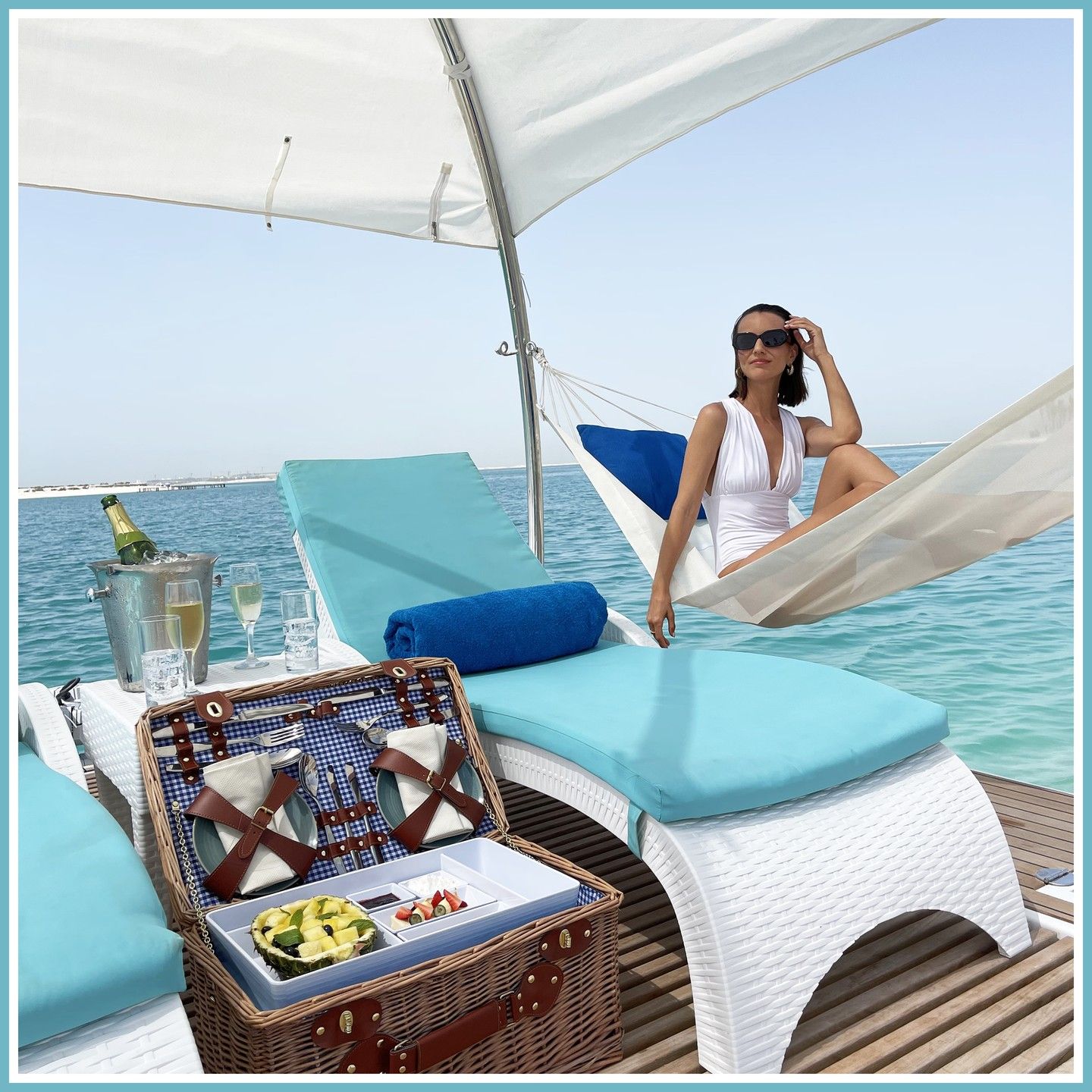 What's so special about HamacLand?
Basically, guests love it, as resorts have already found out in the Bahamas and the Maldives, and are soon to discover in Turks & Caicos and Oman. If your resort has HamacLand, your guests are going to love you for it, and rave about it on Tripadvisor too!
"Spending a few hours, just the two of us, on this catamaran with hammocks, was the best thing ever!"
"Highly recommend HamacLand, this was definitely the highlight of our trip."
"HamacLand... is basically a floating paradise! I would really recommend."
Things are looking good for considerable growth in the upscale and VIP leisure market, where guests place a premium on 'all-to-ourselves' exclusivity. That goes for the leisure market too, where a key selling point will be the ability to offer business guests an intimate and beautiful meeting venue that guarantees absolute privacy. Either way, HamacLand ticks a very large box.
For more details: www.hamacland.com and www.hammockland.net
Links
HamacLand videos on Instagram.com
HamacLand illustrations on HamacLand.com
HamacLand illustrations on Instagram.com
HamacLand Logo RVB