Residents thronged the Dubai Food Festival that kicked off on Friday, the first day of Eid Al Fitr, with visitors spoilt for choice as they enjoyed a wide variety of culinary choices at Etisalat by e& Beach Canteen to satisfy their appetites.
Part of Dubai Food Festival (DFF), Etisalat by e& Beach Canteen, returns this year to celebrate the special 10th edition of DFF, featuring 17 fun-filled, food-packed days.
The pop-up concept is widely known for repurposing its iconic shipping containers as food stalls. This free-to-attend event gives friends, families and foodies an exciting beach-side location to enjoy the outdoors through unmissable activities at all of its zones, each promising a unique experience.
As one walks through the food extravaganza the Beach BBQ zone will bring those grilling vibes one loves, right to the beach. The zone is dedicated to an array of barbecued delights, offering visitors a wide choice of specialties fresh off the grill.
Here are some of the highlights of the Beach Canteen with unique eateries and activations, that's worth checking out.
Alien Burger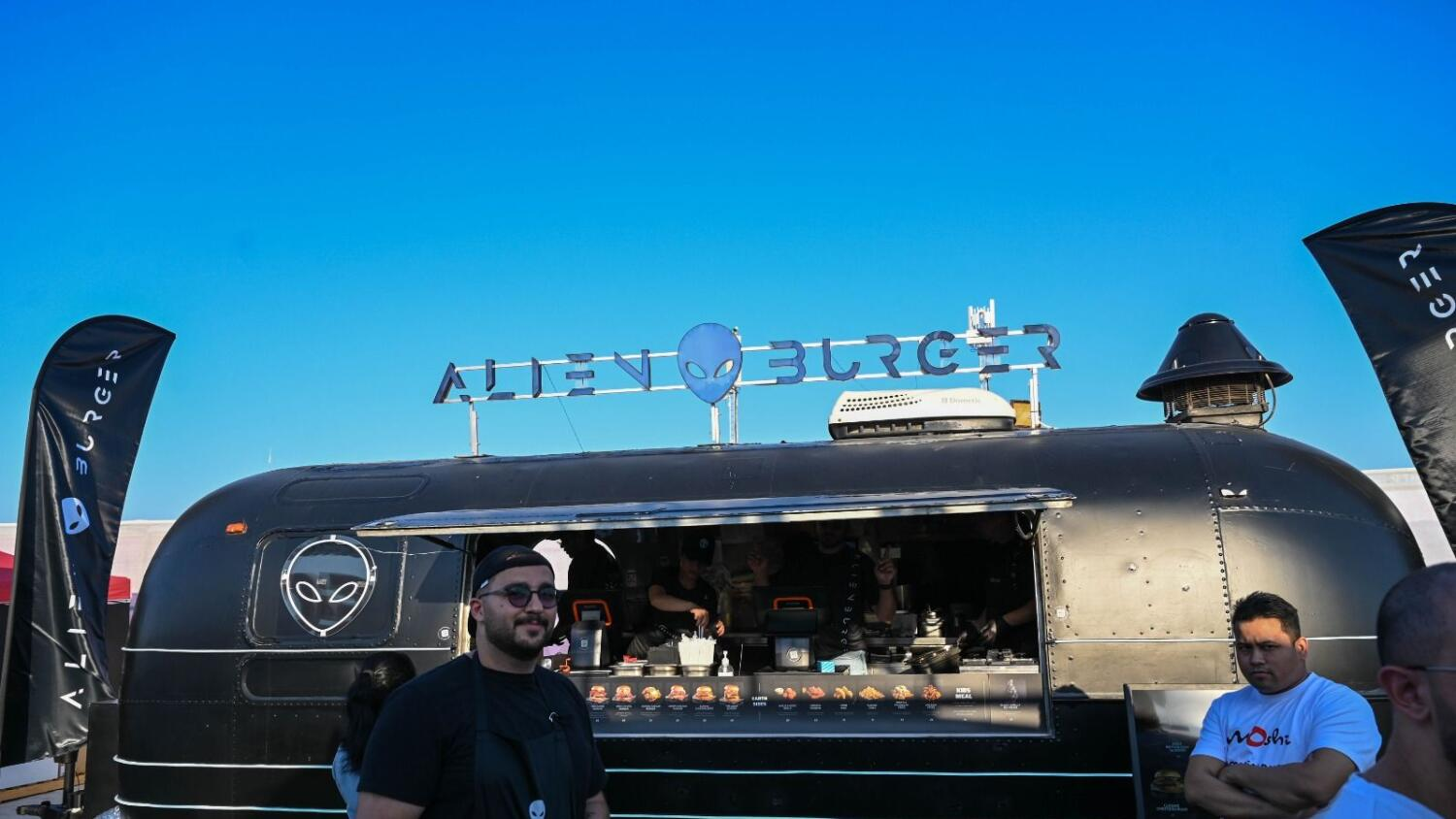 Alien Burger is one of the places you must try on the list. Their limited edition Holy Mushroom Sliders - two sliders with truffle mayo, Wagyu patty, Portobello mushroom, white and yellow cheddar cheese, homemade mushroom sauce, deep fried tempura style button mushrooms is priced at Dh49.
The black and gold burger with two Wagyu beef patties with truffle mayo, wild mushroom and onion jam topped with American cheese in a black charcoal bun with edible gold spray is for Dh59.
Children must try their Black vanilla ice cream which is a charcoal ice cream with black cone priced at Dh17. It's made with natural vanilla cream and edible charcoal.
Not So Guilty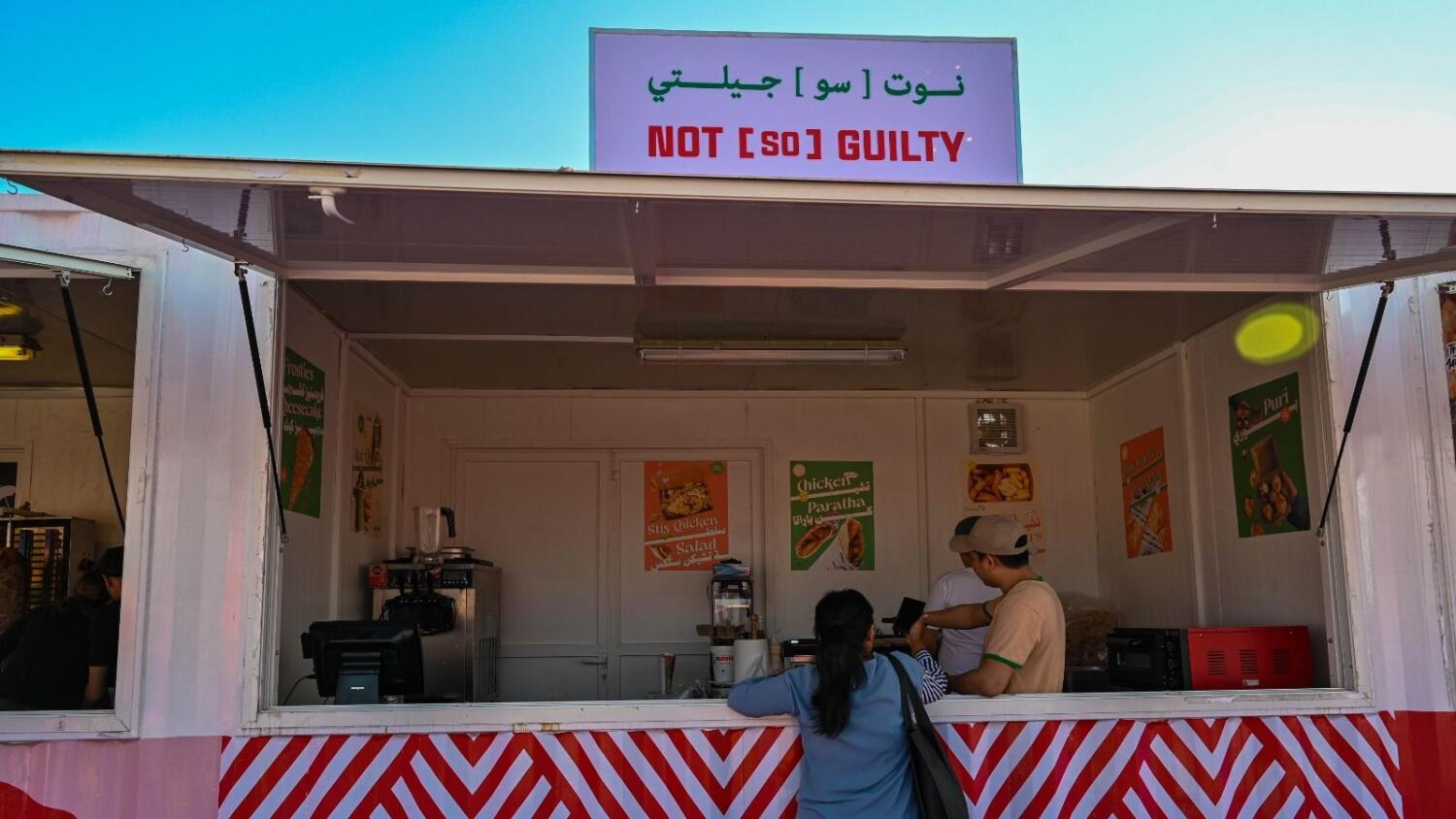 Not So Guilty started as a virtual brand in 2020. It now boasts of six locations across cloud kitchens in the UAE. With their first restaurant in Business Bay they are participating at Beach canteen Dubai for the first time. They claim everything is hormone free.
What you must get your hands on is the Chips Oman Paratha. A homemade paratha with crunchy chips and a dash of mayo, the paratha is grilled to perfection to make it even crunchier.
Another highlight is a box of panipuris which are filled with Oman chips and Cheetos. A dash of hot sauce and labneh are added instead of the traditional spicy water. One can find them at Al Serkal Avenue in Al Quoz and in Abu Dhabi. Prices of food items at this stall in the Beach Canteen range from Dh14-30.
Machu Pichu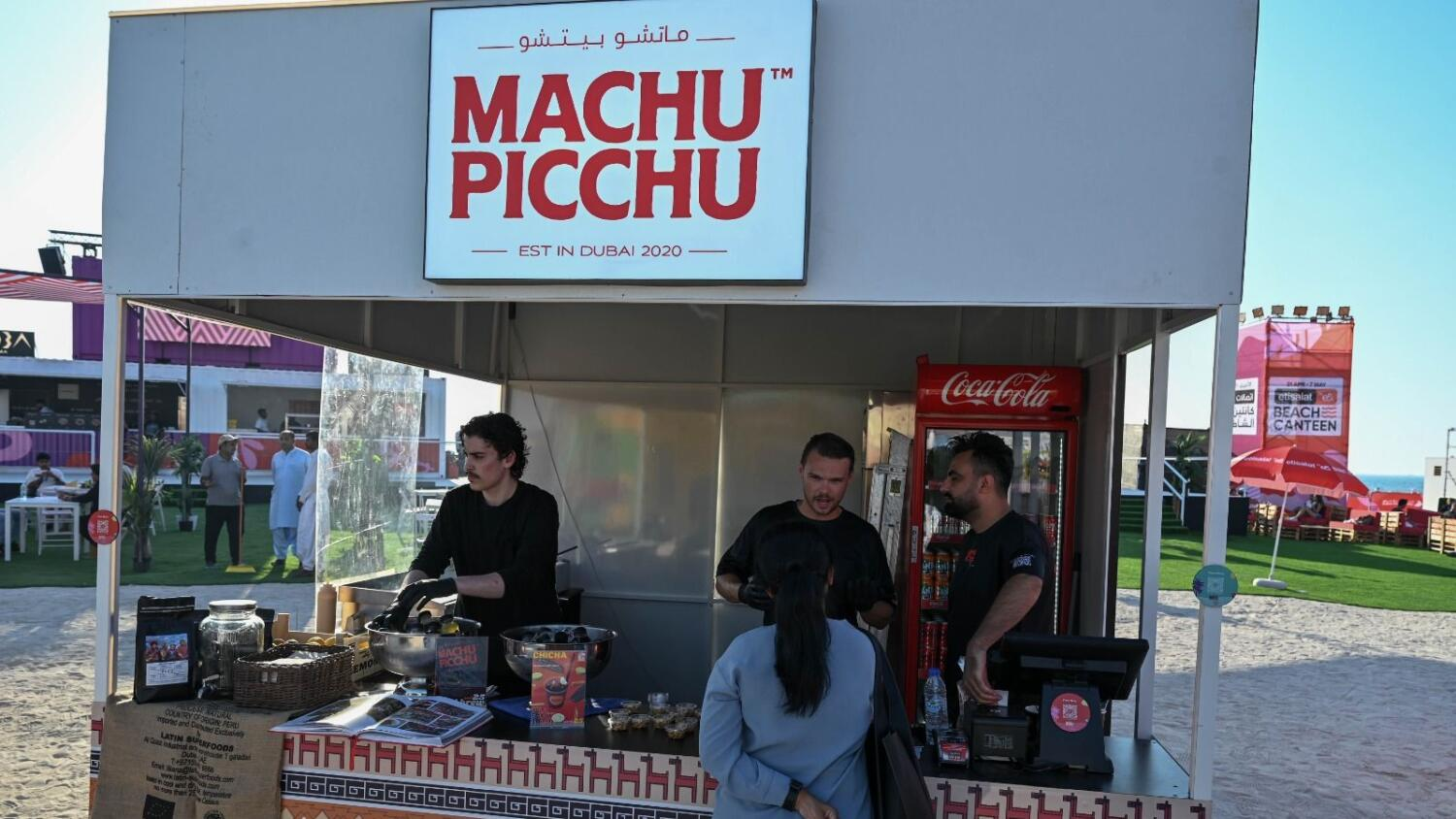 If you fancy a taste of South America in Dubai, straight from Peru, head to Machu Pichu. Their purple corn lemonade, called Chicha and a drink made of a Columbian super fruit called Lulo are real energy concentrates. Children and adults can also try their classic fries or some of their other authentic tasty dishes. Catering to the local market one must try and grab their Wagyu beef burgers. Prices of the refreshing drinks at this food stall begins at Dh25.
Kids Adventure Island and Splash zone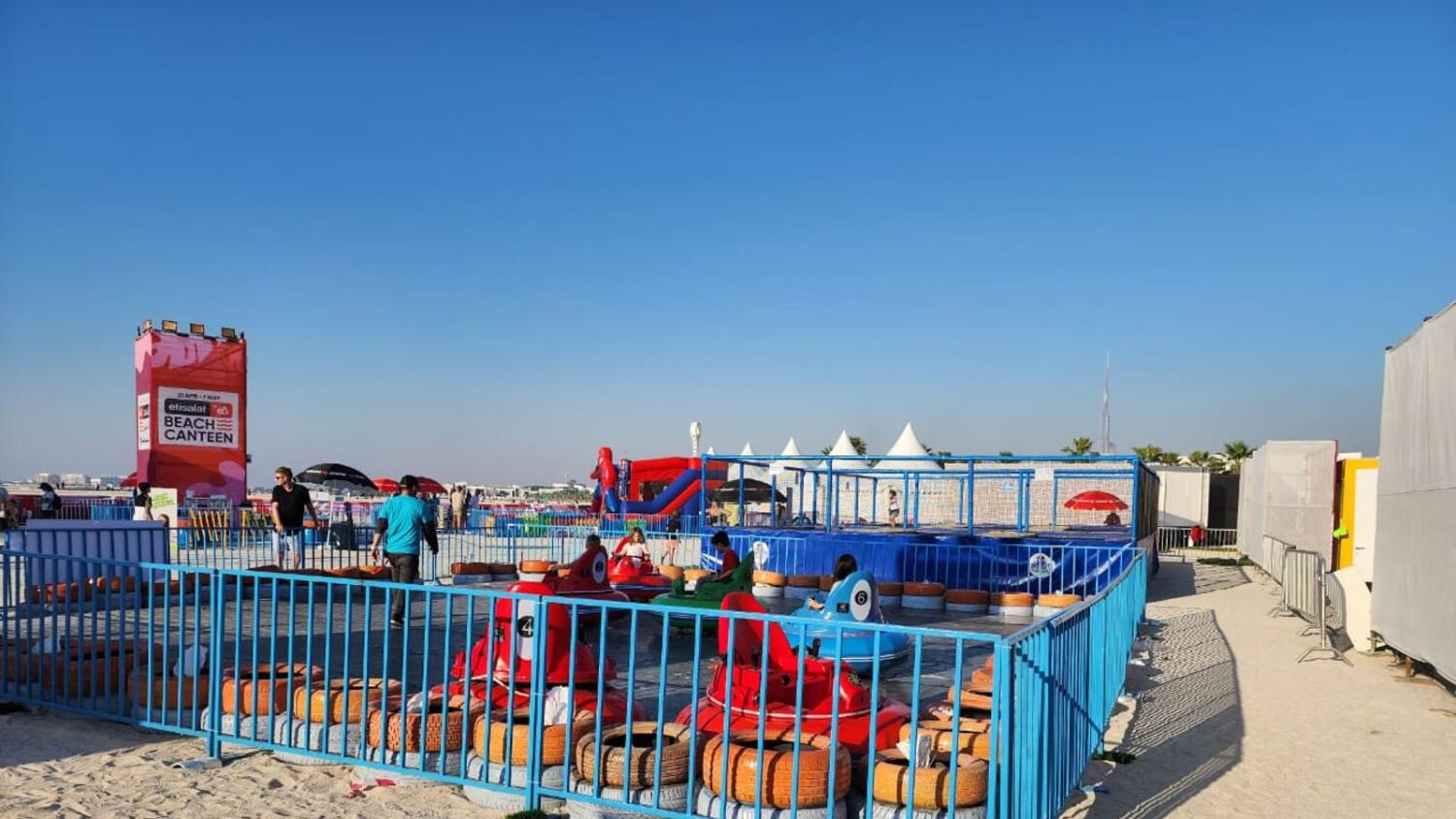 The Kids Adventure Island is sure to get the adrenaline going for all kids to enjoy! Featuring bumper cars, a soft play area, trampolines and more, this zone is sure to attract any little one looking for some fun. Kids can make the most of the sunny weather and beachside location to offer its first ever waterpark for kids. With inflatable pools and slides as well as a fun water ride, the Splash Zone is sure to be a hit. The best part is, while kids splash around in the pool, parents will be able to relax and enjoy a meal as they watch.
Farm to Table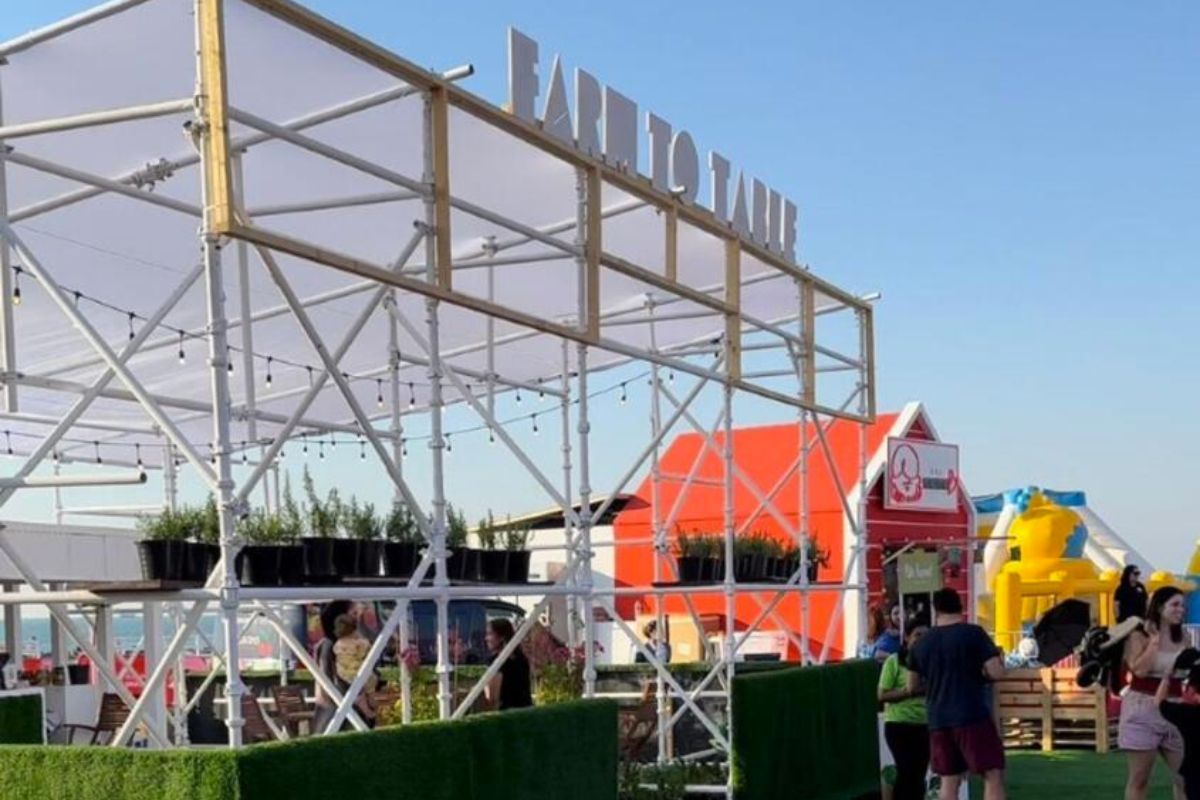 In its commitment to sustainability, this edition sees the introduction of the Farm-To-Table concept, which features Bahr, the second original project by farm2table. A simple, dining experience, Bahr, showcases the UAE's wide variety of artisanal farm products served in an array of international dishes. Bahr will also be recycling by composting food waste into fertiliser, creating a closed loop zero-waste project that uses 100 per cent local produce, with the contribution of local SMEs to reduce carbon emissions.
Noon booth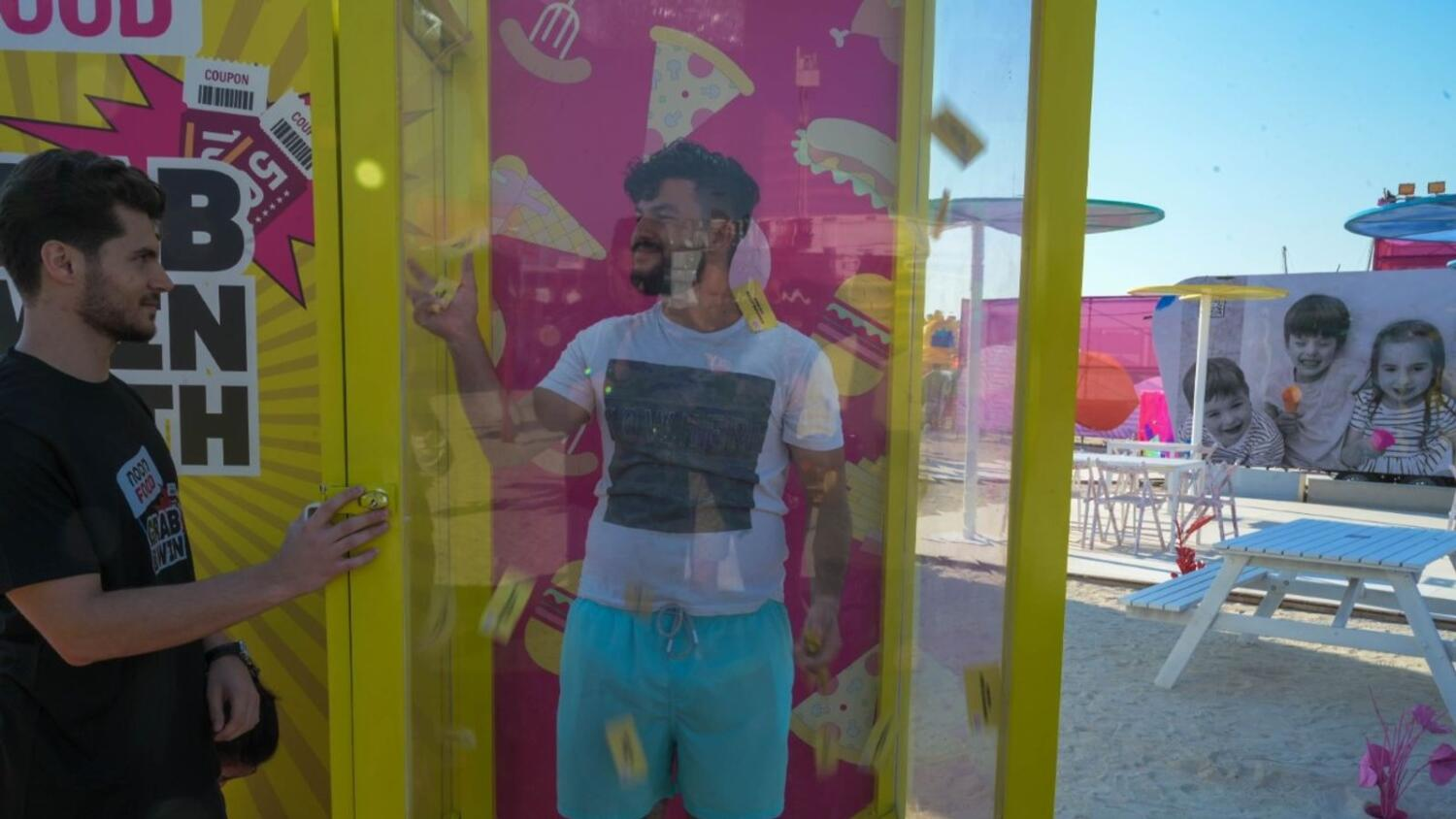 This is a grab and win booth, giving away prizes starting from Dh10 up to Dh1,200. Five lucky winners will get one month worth of free food. All you need to do is show the Food tab on Noon application. As you enter the Noon booth the wind starts blowing and the participant will have to try and catch as many coupons as possible. You then come outside and scratch the coupon to win prizes.
News Source: Khaleej Times