Beautiful bundles is a one stop shop for all family needs. Beautiful Bundles was established in 2022 by a Financial Professional turned Mumpreneur who visions to bring all leading local and global brands under one roof. With the growing need for an E-commerce marketplace platform, Beautiful Bundles has diversified into fashionable clothing, toys, skincare, baby care, and healthcare products.
What is your business name?
Beautiful Bundles FZE
What is your business type?
Trading
Which industry does your business belong to?
Shopping
How old is your business?
Less than a year
Who are your customers?
Both B2B and B2C
How did you initially come up with the idea or concept for the business?
I've always had a passion for an entrepreneur role and the challenge was to find the right kind of empowerment to deliver at my fullest potential and to do my own work. The thought of starting an Ecommerce platform was in my passion as it introduces a new product every day , caters to every customer of their needs in this digital world and that's the future. Here we are "Beautiful Bundles" to offer wide variety of products and will be innovative always to cater customer needs.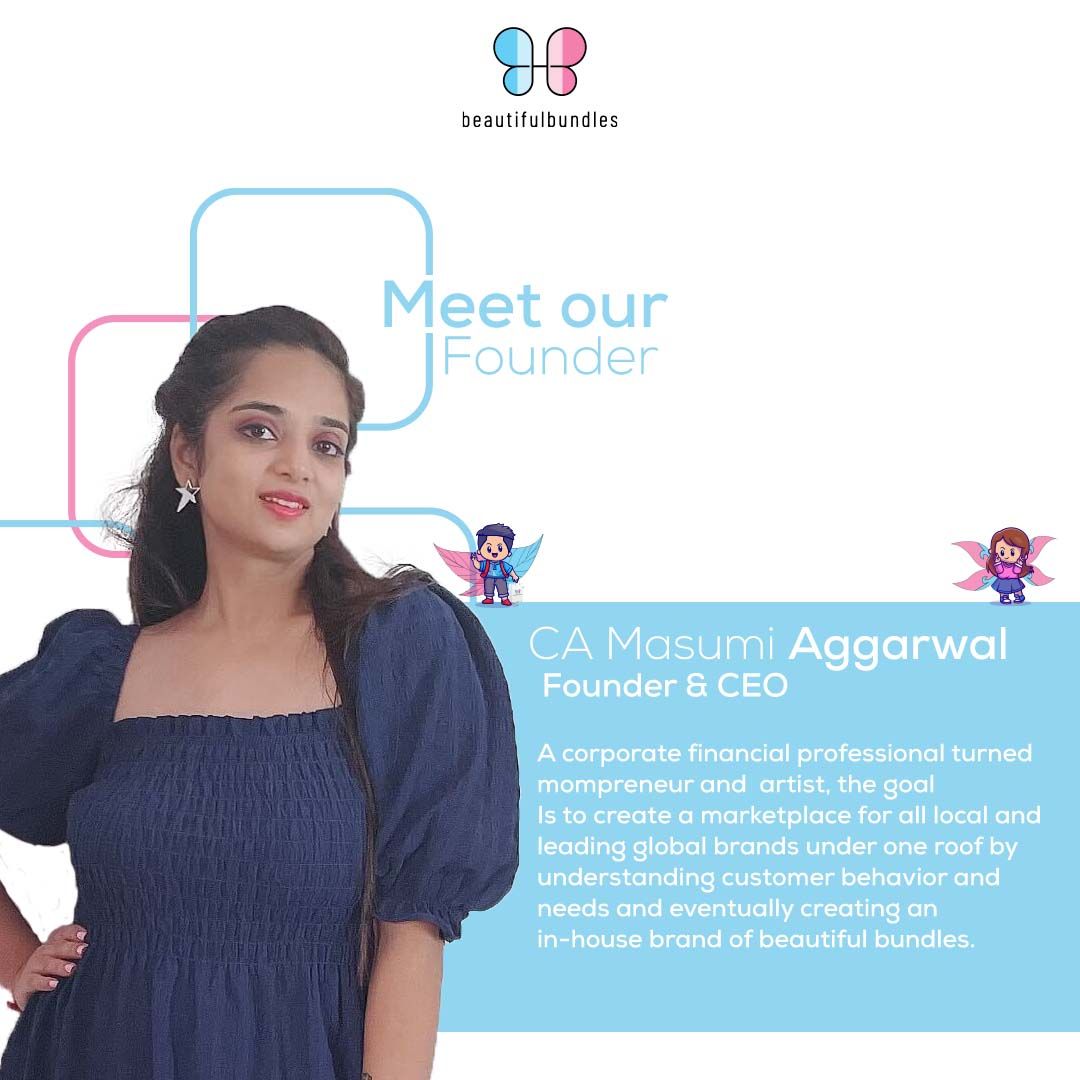 Tell us about some of the major turning points in the history of your business.
Being a mompreneur has always been "passion of mine.." Well , I must have continued with my traditional career path of working as a salaried individual and retired one day. Today I feel very glad I took this challenge and opportunity to start my own mompreneur business. I believe in this digital age and am very fascinated looking at the entire transformation of E-commerce platforms and I know innovative technology is the new age of marketing, which excitingly will continue to evolve." Hence, e-commerce platform and to reach customers is my and company goal.
What made you choose Dubai as a location to setup your business?
I have been a resident of Dubai for over a decade. For me, Dubai is a land of opportunities and now it is a Global Business Hub with many Leading International Companies moving to Dubai. Dubai is supporting the E-commerce platform and gives tremendous opportunity for growth. The benefit of setting up a business in UAE provides ease of setting up business, tax breaks, custom duty benefits and 100% ownership and it has high number of expats and immigrants. Hence, as a Women Entrepreneur I am very excited to be part of this growing economy and looking forward to grow Beautiful Bundles as a brand.
What sets your business apart from the competition?
For an Ecommerce platform to be successful you have to evolve yourself in this digital world. As a company, we believe in providing the unique and best local and international brands at a very reasonable and affordable pricing. Our main objective is to provide good customer service and experience , and build brand loyalty. Its important to focus on customers and try to provide solutions , this can bring customer loyalty and can give you a good competitive advantage. Innovation in my business would always be a competitive benefit , as you can eliminate competition but if you can innovate, competitors will find it difficult to imitate. Future plan is to be part of social community and contribute to society in all kinds of ways.
Can you name some of your clients?
We cater to the entire region from B2B and B2C.
What service(s) or product(s) do you offer/manufacture?
BB.co hosts a wide variety of all Local cum international brands on the web. The products range from Babycare, Skincare, Healthcare , Personal care , Haircare, post-partum, Back to school supplies, fashionable clothing, Kids toys, baby gear , baby feeding essentials and more. We are going to add and promote many license based brands on the Beautiful Bundles website soon catering to all customers of UAE.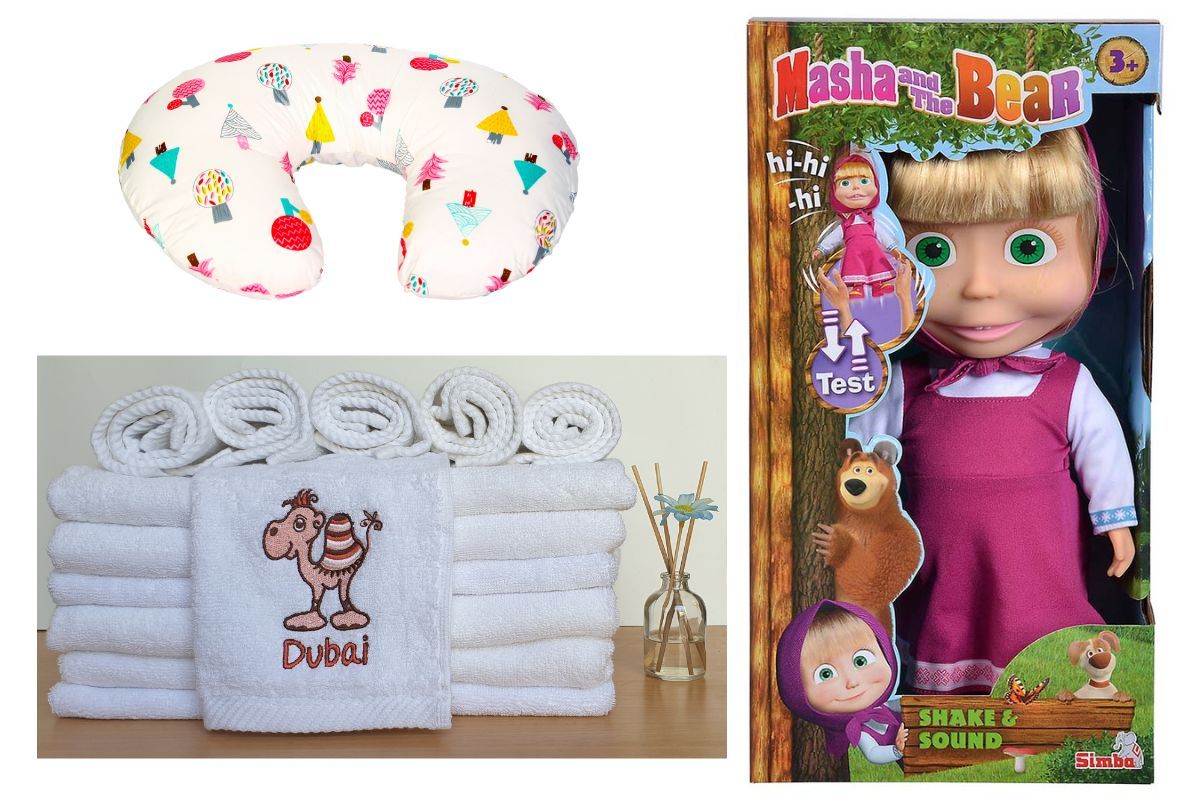 What are the key strengths of your products/services?
Beautiful Bundles (www.beautifulbundles.co) is an online marketplace hosting brands from local and international companies and provide a wider variety of products in baby care, skincare, haircare, healthcare, kids toys, lifestyle, baby gear ,baby feeding, post partum essentials and many more. Here we are "Beautiful Bundles" to offer wide variety of products and will be innovative always to cater customer needs.
Can you share some of your products and pricing

https://beautifulbundles.co/product/bbw-aromatherapy-stress-relief-eucalyptus-spearmint-3-wick-candle-411g/
https://beautifulbundles.co/product/mamaearth-argan-conditioner/
https://beautifulbundles.co/product/hello-bello-club-diaper-bees-butterflies-girl-size-6-54ct/
https://beautifulbundles.co/product/tommee-tippee-quick-cook-baby-food-steamer-blender-white/
https://beautifulbundles.co/product/post-partum-abdominal-belt/
https://beautifulbundles.co/product/gloop-babygrow-acorn-summer/
https://beautifulbundles.co/product/simba-hello-kitty-steffi-love-fashion-set/
https://beautifulbundles.co/product/avengers-mightiest-hero-teens-backpack-16/
https://beautifulbundles.co/product/dickie-rc-dirt-thunder-rtr/
What are the best ways for your customers to contact your company?

Email: masumi@beautifulbundles.co
Website: https://beautifulbundles.co/
Is there anything else you want to convey to your potential customers?
At Beautiful Bundles every decision from product to marketing is always made keeping the Customer in the centre. Our customers are happy to buy as we are making all products available at their ease of a click. Hence, new innovative ideas on every product offering, competitive pricing, regular customer feedback to enhance customer satisfaction. Please visit www.beautifulbundles.co and enjoy shopping!