Want to learn baking? The art of creating beautiful creations from the perfect breads to the most magnificent cakes. There are many schools in Dubai that offer many baking courses, covering everything from bread making to cupcake decoration. Whether you're new to baking or a skilled pro, these classes cater to people of all skill levels. Become the best baker in Dubai with these best baking classes in Dubai.
1.  International Centre for Culinary Arts (ICCA)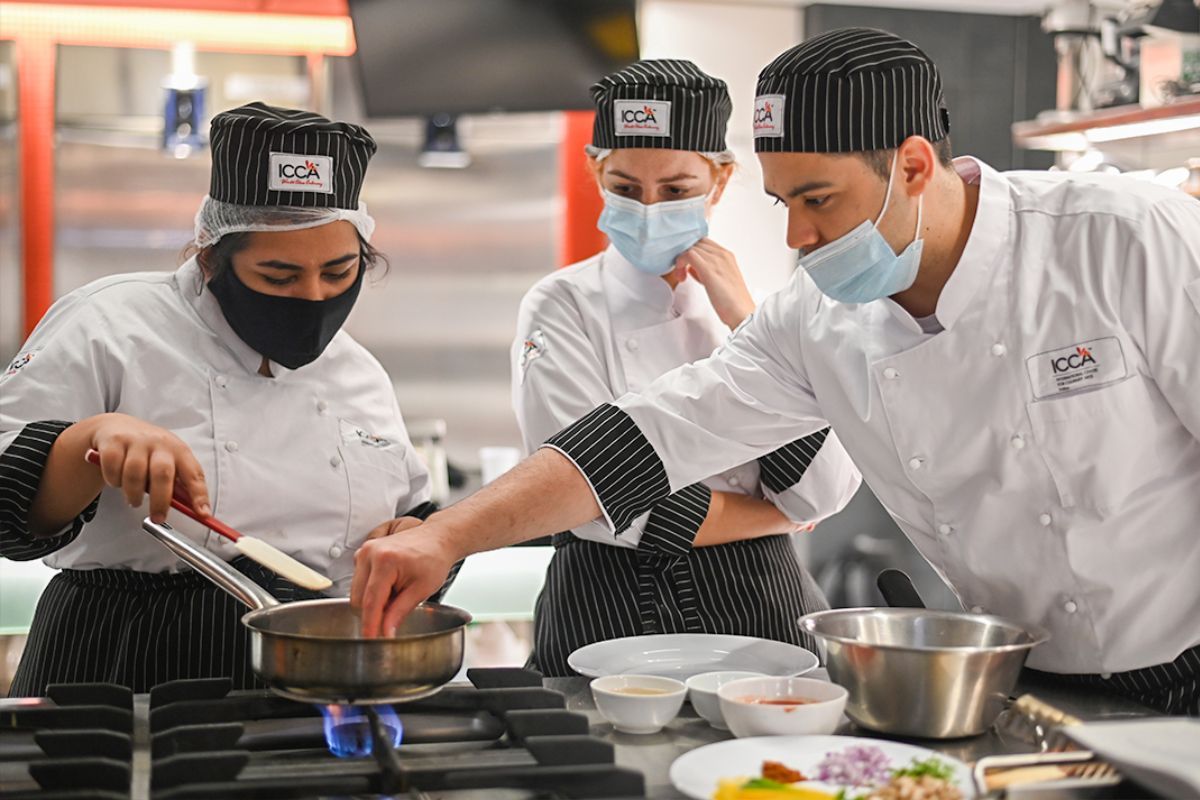 The International Centre for Culinary Arts Dubai (ICCA) opened in 2005 and is one of the most popular culinary schools in Dubai. It offers all types of cooking courses and a professional baking programme that will help you kickstart your baking journey as certified chefs. They provide various amateur, artisanal and diploma courses. Their Amateur Baking & Patisserie program involves learning everything from pastry products, cookies, bars, squares and meringue, cakes, yeast goods, chocolates, and dessert. The length of the course varies, you can choose part time bi-weekly plan, a weekend full day plan or a fast-track plan.  If you want to learn baking as a home chef or want to kickstart your career in the hospitality industry, ICCA is the perfect place for you.
Location: Block 8, Dubai Knowledge Park
Timings: varies based on the course: The Amateur Baking & Patisserie program –
Bi-weekly – Mon & Wed from 09:30 am – 12:30 pm
Full Day Sun – 10:00 am – 05:00 pm
Fast Track – 6 weeks, 4 days a week
Cost: AED 17,300 (includes course fees, textbook and uniform)
2. The School of Culinary & Finishing Arts (SCAFA)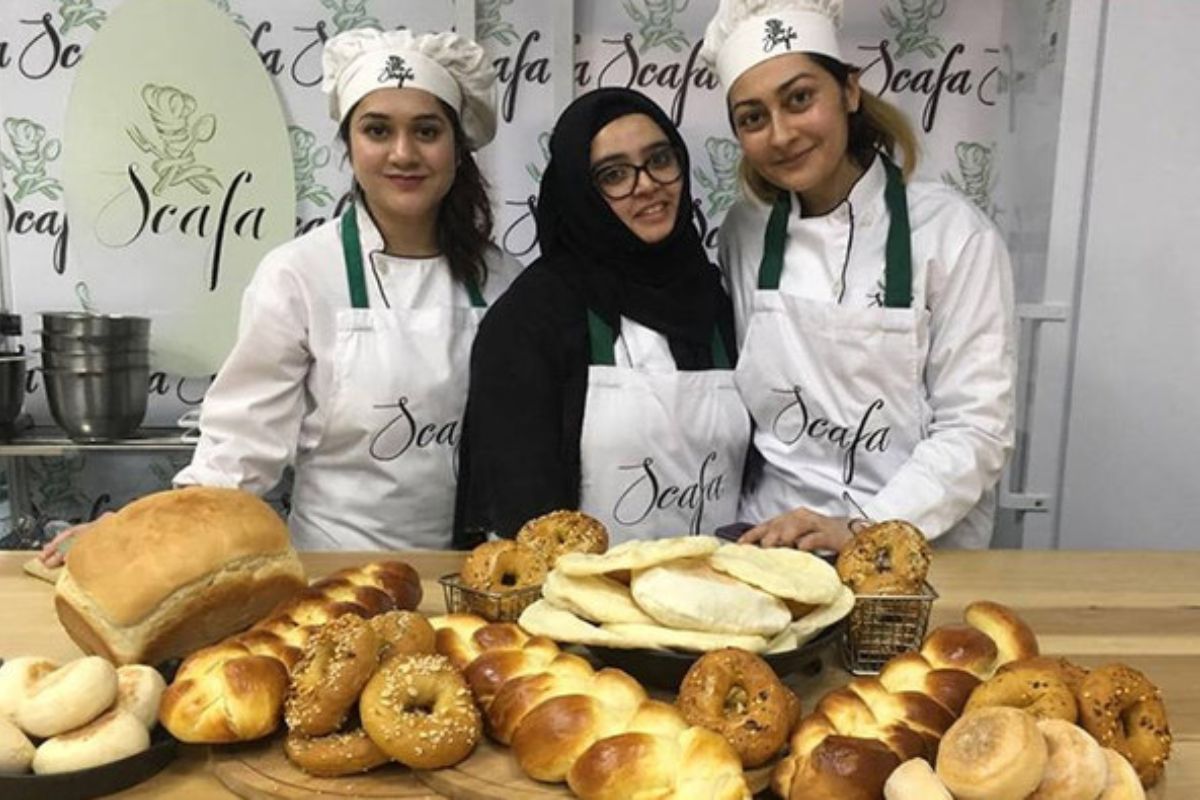 The School of Culinary and Finishing Arts (SCAFA) was established in 2012 and is one of the top vocational institutes in Dubai. They offer various amateur courses covering the fundamentals of pastry and cakes.  If you are interested in icing and cake decoration you can sign up for their professional baking programme - their "Pro Pastry" session which is a three-month programme for students who wish to pursue a career as a baker, confectioner, or pastry chef. The course covers everything from measuring and scaling to making delectable garnishes and plating like a pro. Pro Pastry has a total of six modules, you can choose to complete all the modules and receive a diploma certificate or specific modules and get a certification of completion attested by KHDA.
Location: Unit 16, Promenade Level, Cluster I, Jumeirah Lakes Towers (JLT)
Timings: Mon- Fri 09:00 am – 02:00 pm
Cost: From AED 31,500
3.  Richemont Masterbaker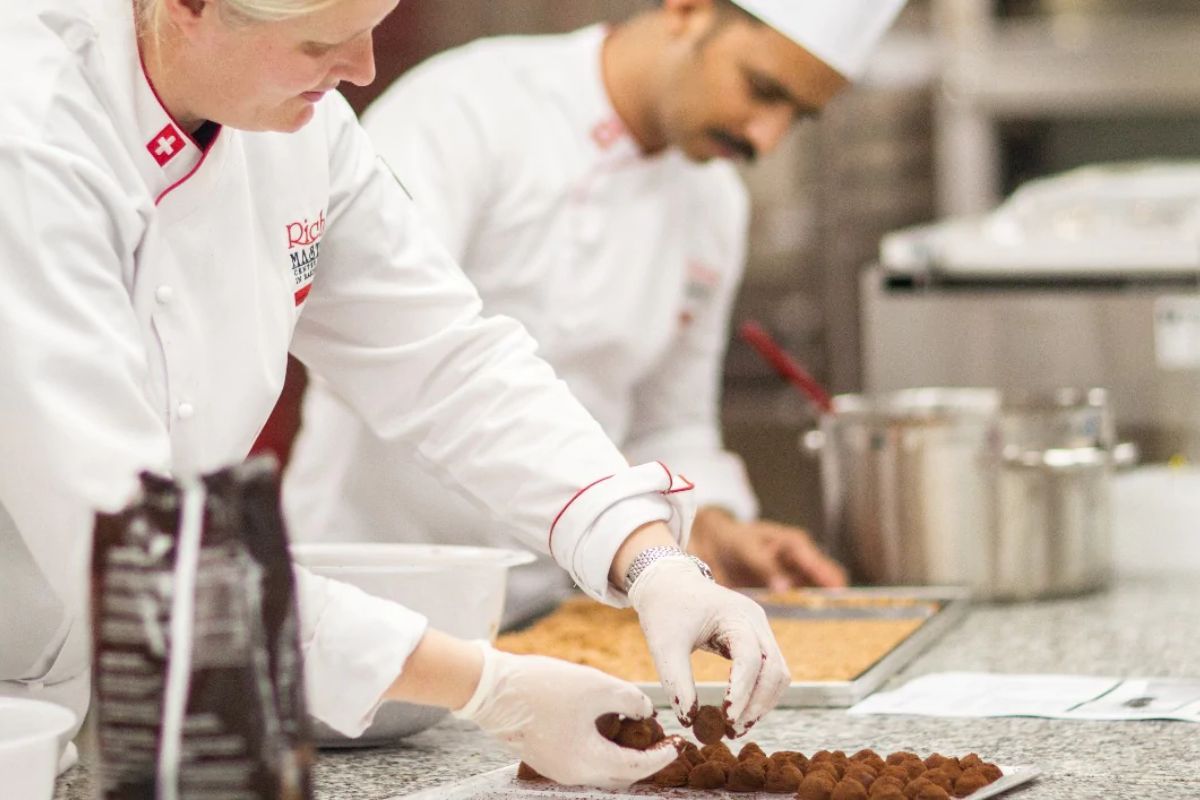 Established by the Switzerland-based Richemont Centre of Excellence, with UAE's leading distributor, Masterbaker, The Richemont Masterbaker is a leading institute for baking classes in Dubai. It offers KHDA-approved Swiss baking and confectionery classes to help chefs gain expertise or brush up on their skills to make pastries and cakes. It offers a 3 weeks course that covers all levels of bakery- foundation, intermediate and advance. Their list of classes includes - Swiss pastry and confectionery beginner/intermediate/advanced programme, Swiss artisan bakery intermediate/advanced programme, Bread baking, All about the chocolates and frozen desserts programme. These classes cover everything from fermentation, kneading, chocolate tempering, ganache making and more. They also provide a certificate upon the completion of the course. If you love Swiss bakery and confectionary items and have an interest in learning how to make them, The Richemont Masterbaker is the place for you.
Location: Shera Tower, Cluster E, Jumeirah Lakes Towers (JLT)
Timings: 08:00 am – 05:00 pm, Sat-Sun: closed
Cost: AED 7,166
4. Vandana Jain Culinary Courses  (VJCC)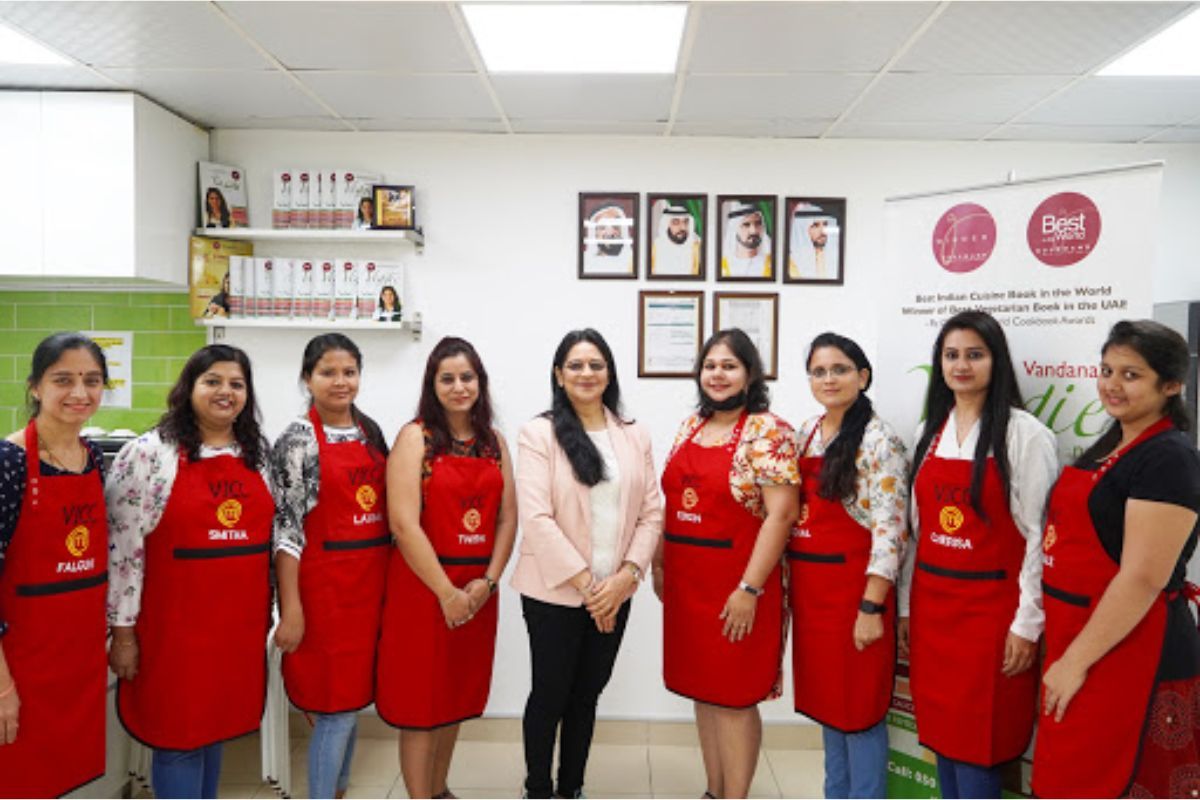 Vandana Jain Culinary Courses (VJCC) is another popular cooking school in Dubai. It offers KHDA-certified diplomas in baking for students of all levels and skill sets. They offer short and professional diplomas centered around designer and three-tier wedding cake-making, advanced cake decoration and airbrushing techniques. There are five levels of courses, The initial stage offers a general overview of baking, whereas level two to level five courses introduce students to new techniques and flavor profiles. Besides baking you can also learn various types of dishes, cuisines, and healthy food courses too.
Location: Al Arif, Al Suq Street, Business Bay
Timings: 10:00 am – 04:00 pm
Cost: Contact VJCC to inquire about the cost for each course
5. Ribbons & Balloons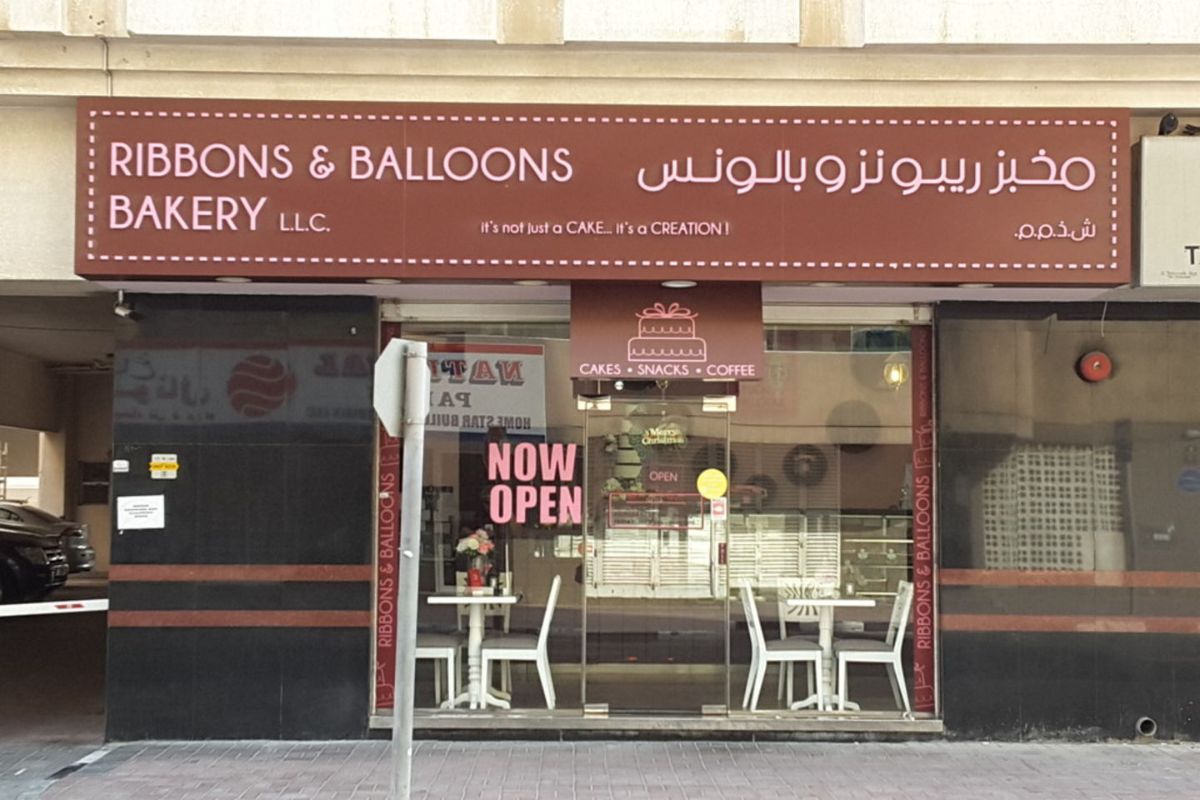 Ribbons & Balloons is another place to learn baking in Dubai, established in 2015. It is a bakery where you can learn various delectable sweets and cakes and learn to bake. They offer ten baking and decorating courses for hobbyists as well as those who want to pursue a career in baking. Their courses cover everything from creating designs with buttercream icing to adding flavour to cakes. You can opt for any of their popular baking classes, which include - Russian tips and cupcake decorations, Drip cake, Cakes to impress, Cookies and sugar cookie decorations, Gluten-free cakes, Tea cakes and macaroons, Cupcakes, and muffins and more. Their courses run for two to three days. If you are a true fan of bakery items and want to learn everything in detail, then Ribbons & Balloons is the place for you.
Location: City Centre Building, Block C, 13 B Street, Oud Metha
Timings: Mon – Wed 09:00 am – 11:00 pm, Thu – Fri: 09:00 am – 12:00 am
Cost:  contact Ribbons & Balloons to inquire the cost of their baking classes
6.   Bakers Kitchen UAE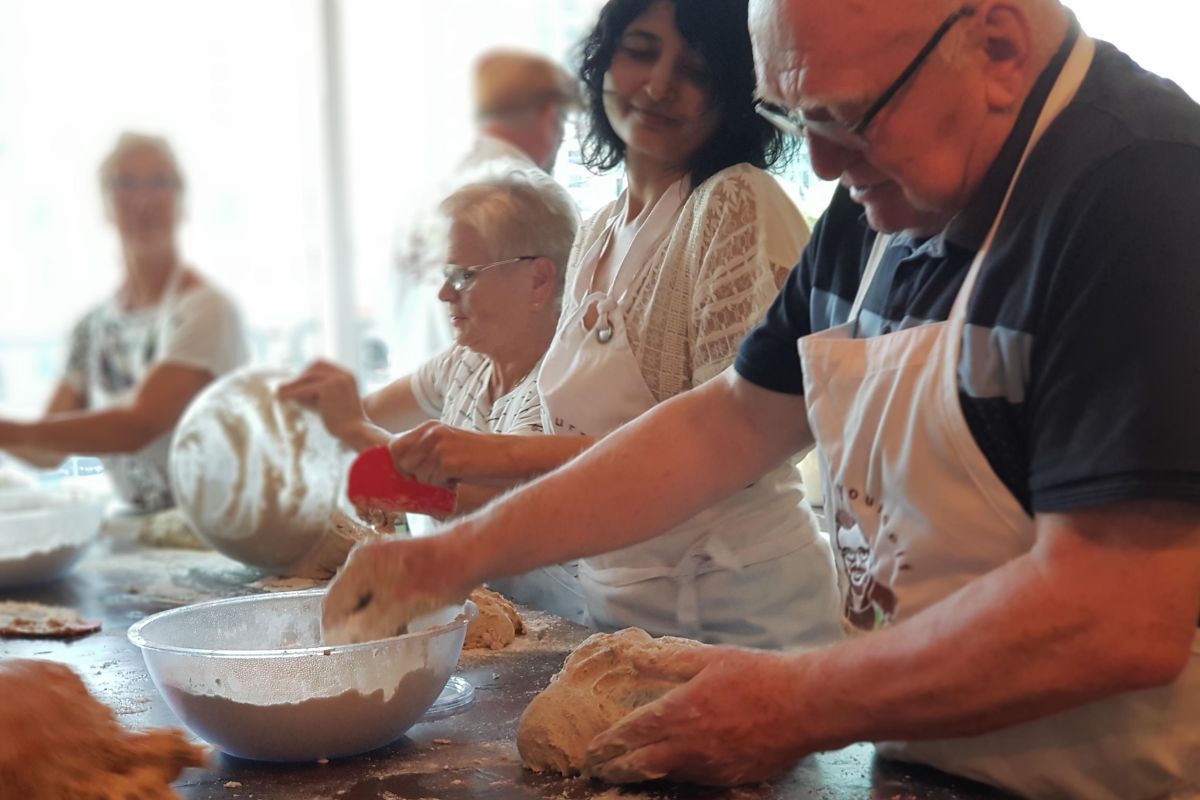 Bakers Kitchen UAE also launches many new baking classes in Dubai from time to time. At the moment, they have a Kids baking class for kids aged 3 – 7 years to learn to make healthy food and cultivate cooking habits at a young age. Whereas adults can sign up for their 4 hour long 'Sourdough bread baking class' and learn to make wheat-rye sourdough bread. Bakers Kitchen gives certificates to participants towards the end of their respective courses. encourage your kids to learn new skills at a young age or learn one yourself at Bakers Kitchen UAE.
Location: Multiple including Dusit Princess Residence, Dubai Marina
Timings: From 03:00 pm
Cost: Kids Baking Course- AED 89 | Sourdough Baking Class- AED 349
7.   Mamalu Kitchen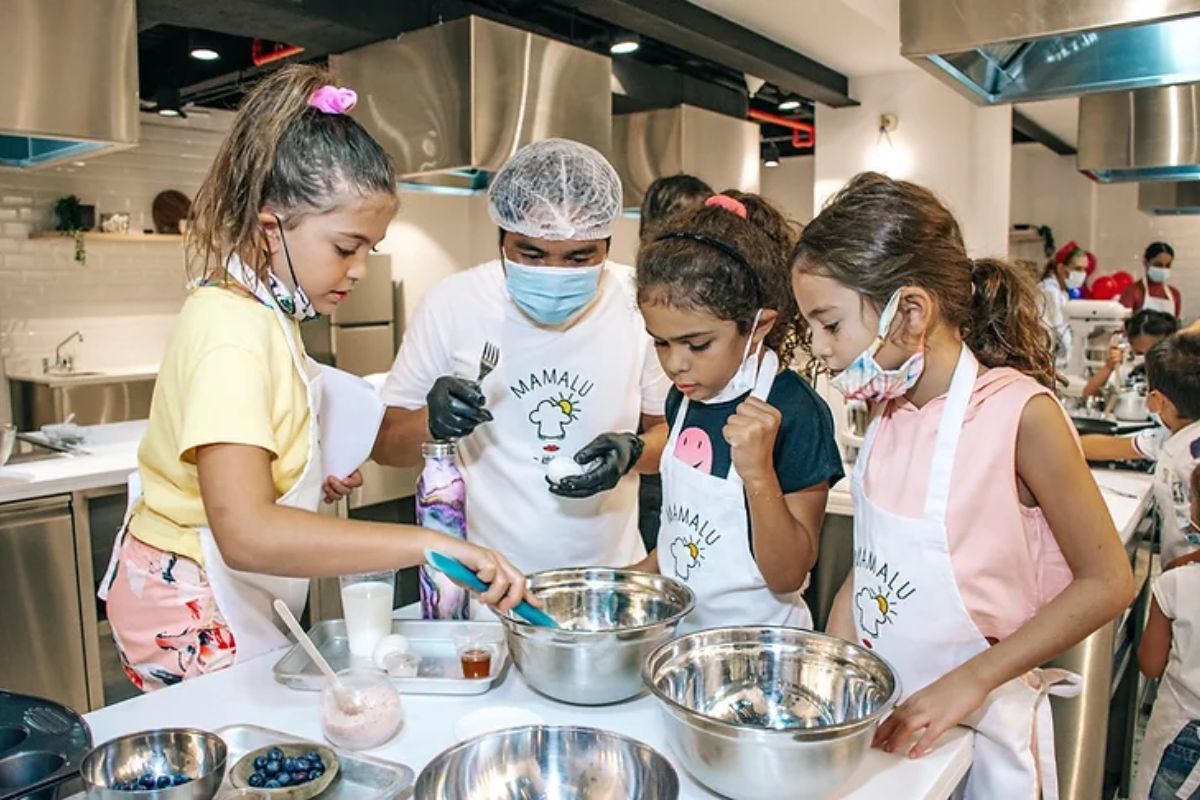 Mamalu Kitchen is a popular brand that offers baking classes for kids in Dubai operating since 2016. Their classes cover the basics of making chocolate cakes, mosaic roll cakes and cookies. The classes run for one to two hours. They update their list of classes from time to time so make sure you keep an eye on their monthly calendar to know about their latest schedule.  Let your kids learn the art of baking beautiful and delicious creations at Mamalu Kitchen.
Location: Nakheel Mall, Palm Jumeirah
Timings: 09:00 am – 05:00 pm
Cost: AED 25O for each class