Dubai is a city that is filled with culture and heritage. It is a fascinating cultural hub with several museums and art galleries. Museums are always a fun learning experience for everyone whether you are a tourist or a long-time resident. You get to learn new things about the past and the future and enjoy the unique experience you get there. There is an ever-growing list of museums in Dubai from art, heritage, archaeology, cars, coffee, coins, and many more. These are all packed with history, heritage and culture that give you an experience you can't miss.
Explore the art and culture of Dubai. Here are the Best Museums of Dubai that you must visit.
1. Dubai Museum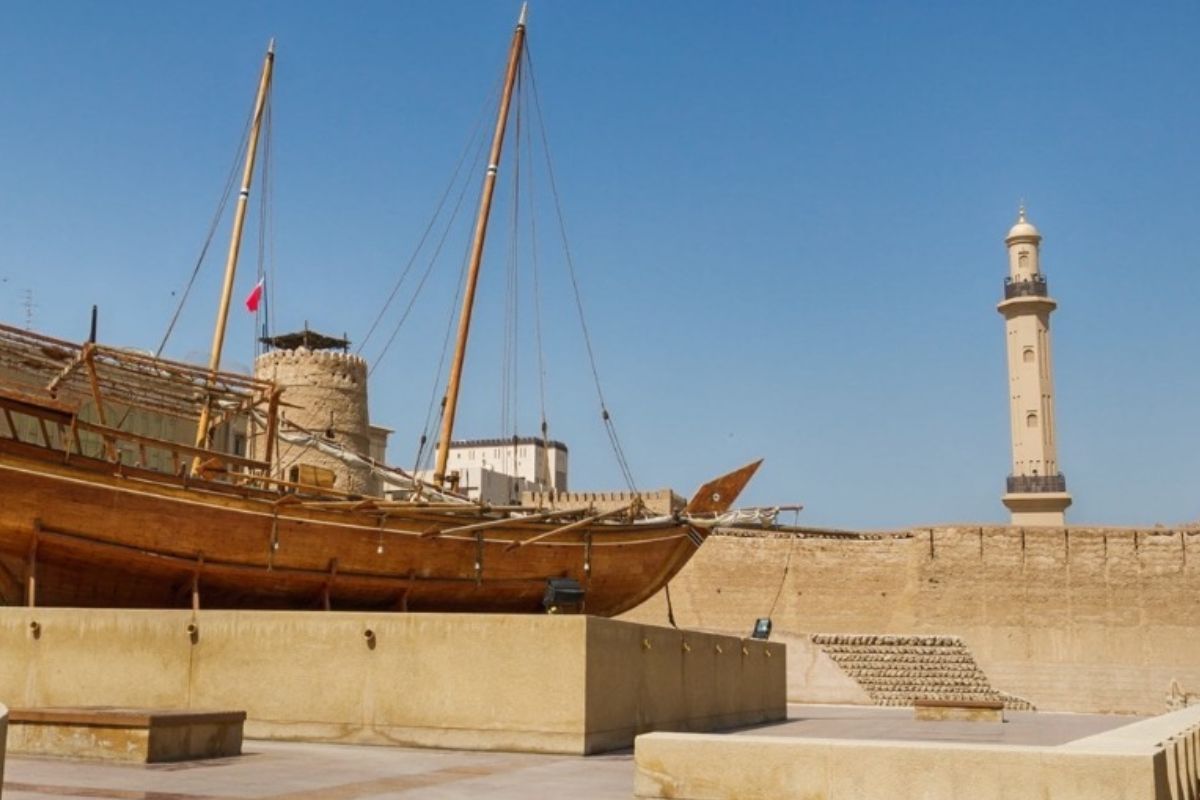 Visit the oldest museum in Dubai that is located between the busy streets of Bur Dubai. Built in 1787, this historic museum is built within a fort and looks remarkable from the outside. What will catch your attention is the large model of wooden dhow displayed and the cannons that are played next to the entrance. The Dubai Museum gives you a chance for you to encounter colourful and enlightening exhibits that display the origin of UAE. Have you ever been curious what Dubai looked like all those years ago? Then visit this museum for an experience you'll remember and look back upon. The fort the museum is built in was once used as a monarch's base and served as a fortified residence, prison, and weapon arsenal. During the reign Sheikh Rashid bin Saeed, the site was renovated and opened to the public in 1971 as a museum that showcases Dubai's history. This place will take you back in time to old Dubai with the galleries that recreate scenes from marine life and the desert. You'll also get to see the historic Arab mosques, date farms, souks and houses that were present in that era.
Location: Al Fahidi St, Bur Dubai
Timings: Saturday - Thursday 08:30 am – 08:30 pm | Friday 02:30 pm – 08:30 pm (Currently closed for renovations until further notice)
Ticket Price: Adult: AED 3 | Children under 6 years: AED 1
2.  Shindagha Museum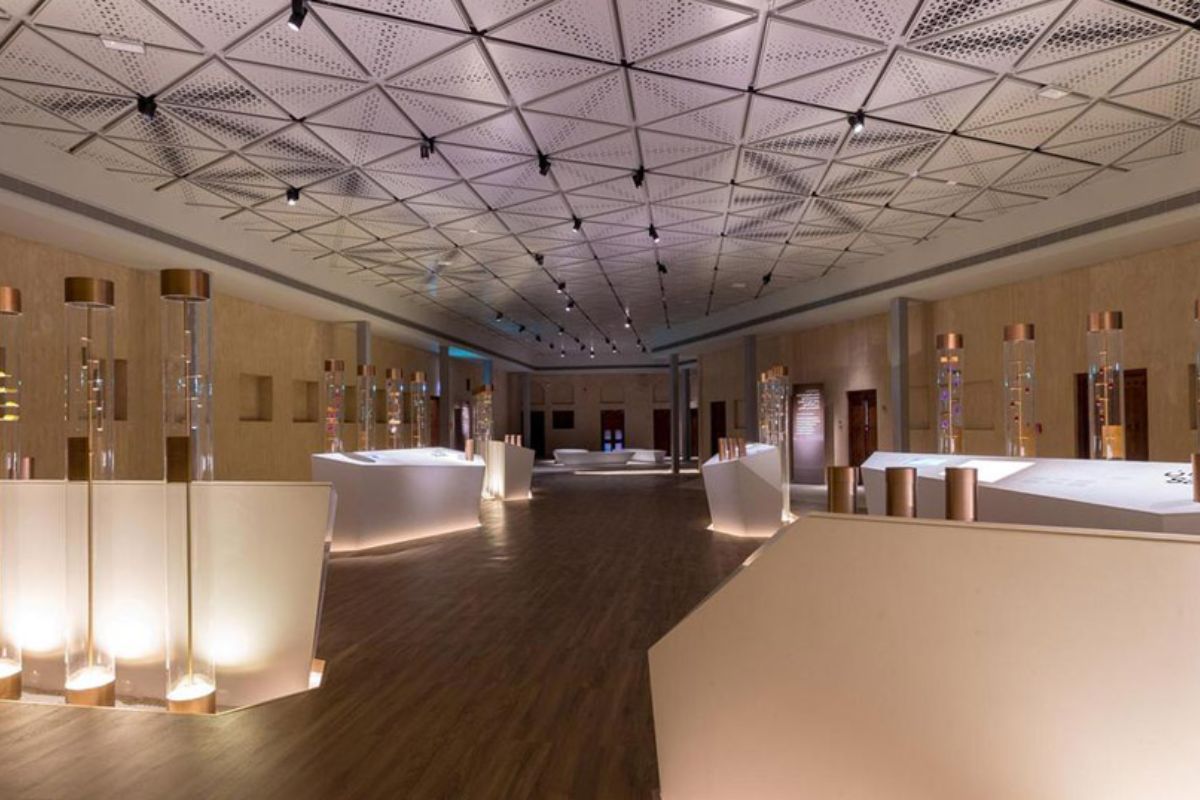 The Shindagha Museum is located at a very prominent spot in Dubai that has witnessed the city's inceptions and development. You'll be transported back in time to the 19th century and learn about the heritage and growth of UAE to the stunning metropolis it is today. You are sure to leave the museum with profound knowledge and insight into UAE's rich past from pearl diving, oil era, cultural practices, and the significance of The Creek on trade. You also get to visit the Perfume House where you'll get to see the traditional methods used for making different scents. This museum features various sections with interactive displays with photos, videos, and artefacts. The Sheikh Saeed Al Maktoum House, which was the oldest building in Dubai and the official residence of Sheikh Saeed Al Maktoum, is now also a part of the Shindagha Museum.
Location: Al Shindagha, Dubai Creek
Timings: 10:00 am – 08:00 pm (Closed on Tuesdays) Last entry is at 07:00 pm
Ticket Price: Adult: AED 15 |Group: AED 10| Student: AED 5
3.History of Cinema Museum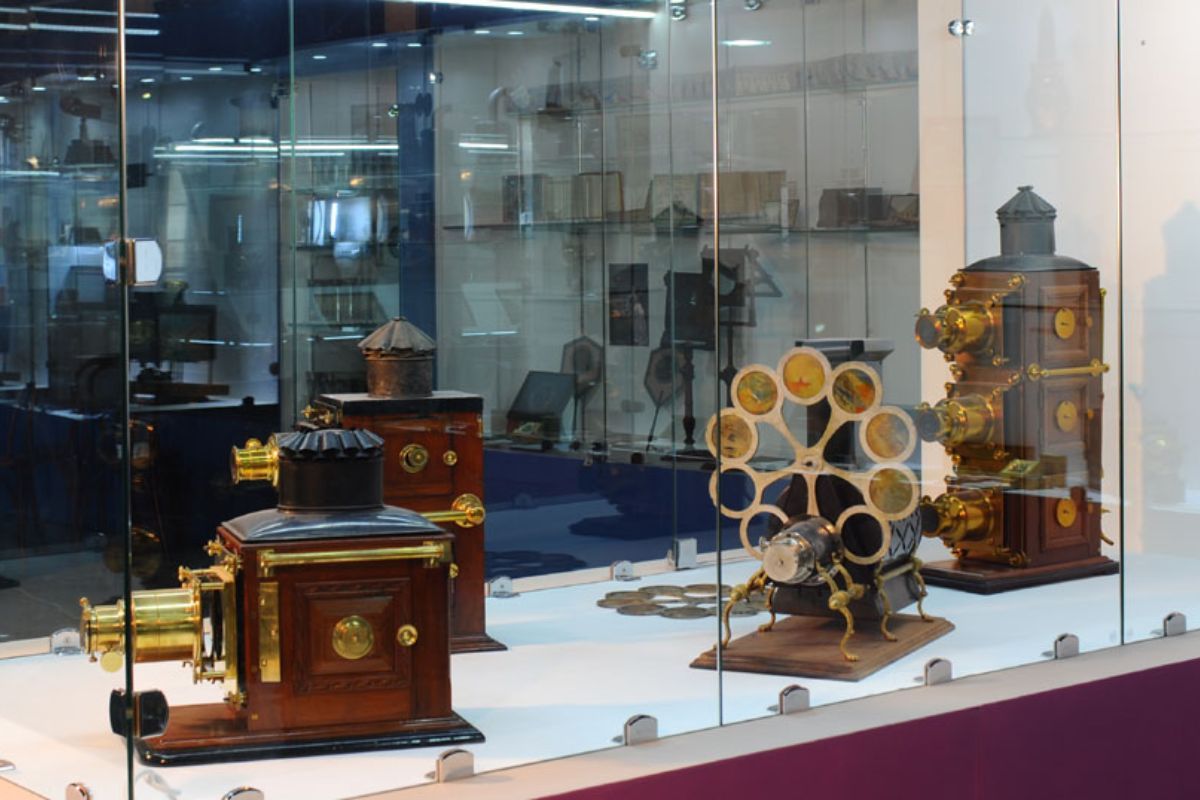 Who doesn't love cinema! Now imagine a museum that is dedicated to the history of cinema. Who wouldn't want to visit that! This unique museum in Dubai features over 300 unique photos and video artefacts that were collected over 35 years by Bahraini/Lebanese businessman, Mr Akram Miknas. Unlike regular museums, The History of Cinema Museum is on the first floor of a typical office building. All items date back to the 18th century and offer you an interactive experience of the history of cinema. You get to look at the history of cinema and the tools and equipment that were used to capture and recreate images. You can also investigate the peep boxes and turn the reels of the projectors from antiquity and see life like pictures through stereoscopes that were used in the early days of 3D imagery. They also host private parties, meetings, conferences, birthday parties and other special events.
Location: MCN Hive Building, 1st Floor, TECOM C
Timings: 09:00 am – 06:00 pm (Closed on Fridays)
Ticket Price: Adult (18 years and above): AED 30
Children and High School Students: AED 20
University Students: AED 25 (Please note that a valid university ID is required)
4. Etihad Museum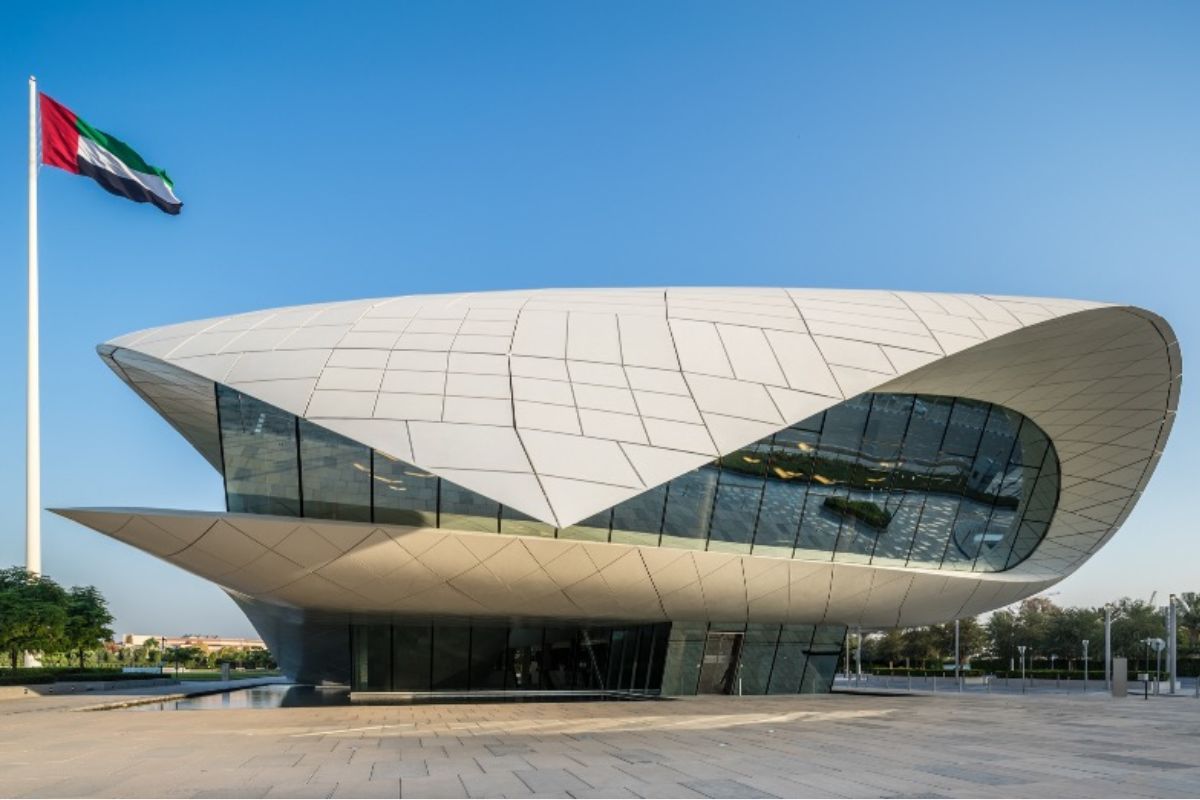 The Etihad Museum is where you can explore the UAE's rich history. It documents the story behind founding of UAE. The museum covers 2.5 hectares and is located next to the Union House where the signing of the treaty establishing UAE took place in 1971. It is constructed in a unique architectural design, in the shape of a manuscript with seven columns built into the museum to resemble the pens that were used to sign the original declaration. The museum is divided into multiple interactive pavilions with photos and films of how UAE was between 1968 and 1974. You can also take photos of the founding fathers and even see some of their personal belongings. This museum is one of the best designed museums in Dubai.
Location: Jumeirah St. Cross of 2nd December St.
Timings: 10:00 am – 08:00 pm
Ticket Price: Adult: AED 25| Group: AED 20| Children and People of Determination: Free|
Student: AED 10
5.  Museum of Illusions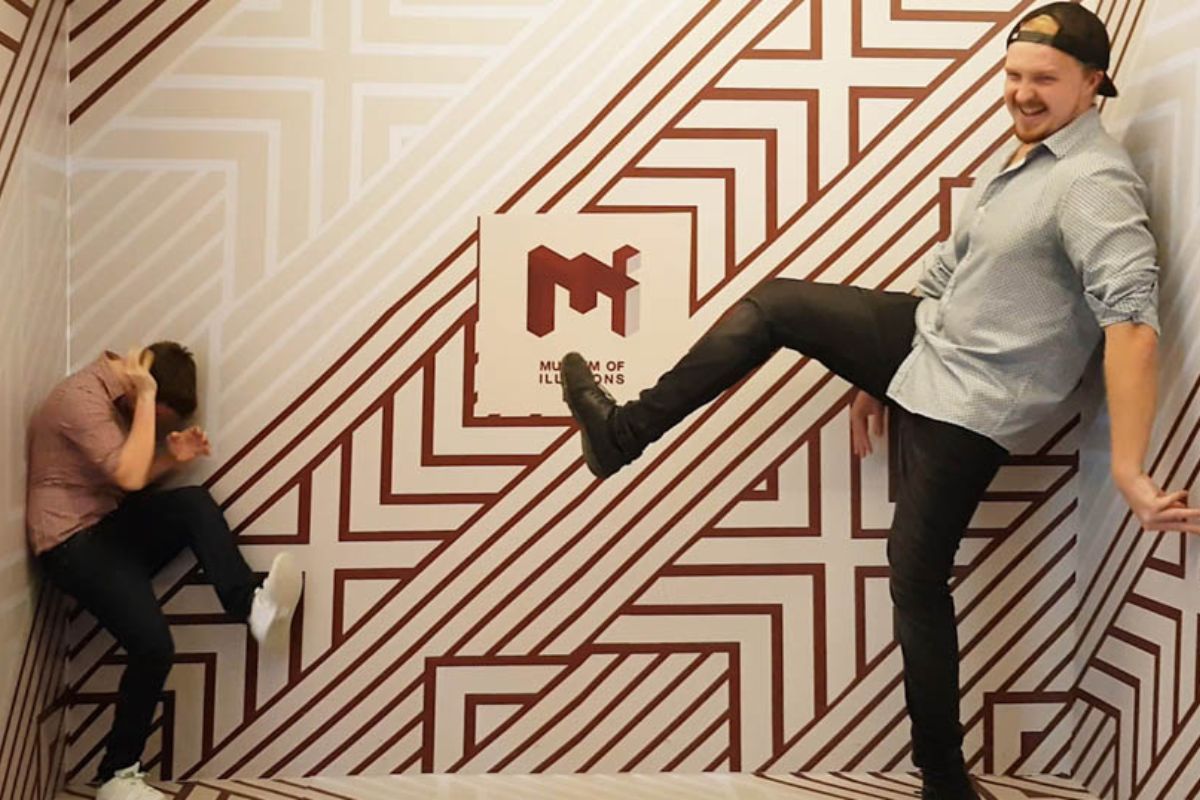 Get ready to be fascinated and blown away at the same time at the Museum of Illusions. This is a completely different kind of museum in Dubai. This artistic site takes you to a world of mind-blowing optical illusions. It features more than 60 visual and educational exhibits including optical illusions, holograms, and immersive rooms. Which is what makes this museum a favorite of children who will get amazed at the different illusions and just have fun. Museum of Illusion is one of the many such museums by the world-renowned museum chain though, the one in Dubai is the biggest out of all the others around the world. The main attractions are the Ames room where you can look bigger or smaller than your friend, The Slanted room where you can defy gravity, and the Vortex Tunnel which will deceive your mind with visual effects into thinking that the platform you are standing on is movie while standing still.
Location: Building 17, Heritage Area, Al Seef
Timings: Monday to Thursday 10:00 am – 10:00 pm | Friday to Sunday and Public Holidays 10:00 am – 11:00 pm
Ticket Price: Adult: AED 80
Family (2 Adults and 2 Children): AED 225| Family and Friends (5 tickets including adults and children): AED 320
Children (5-15 years): AED 60| Children below 5 years: Free
Students and Seniors: AED 70
6. Museum of the future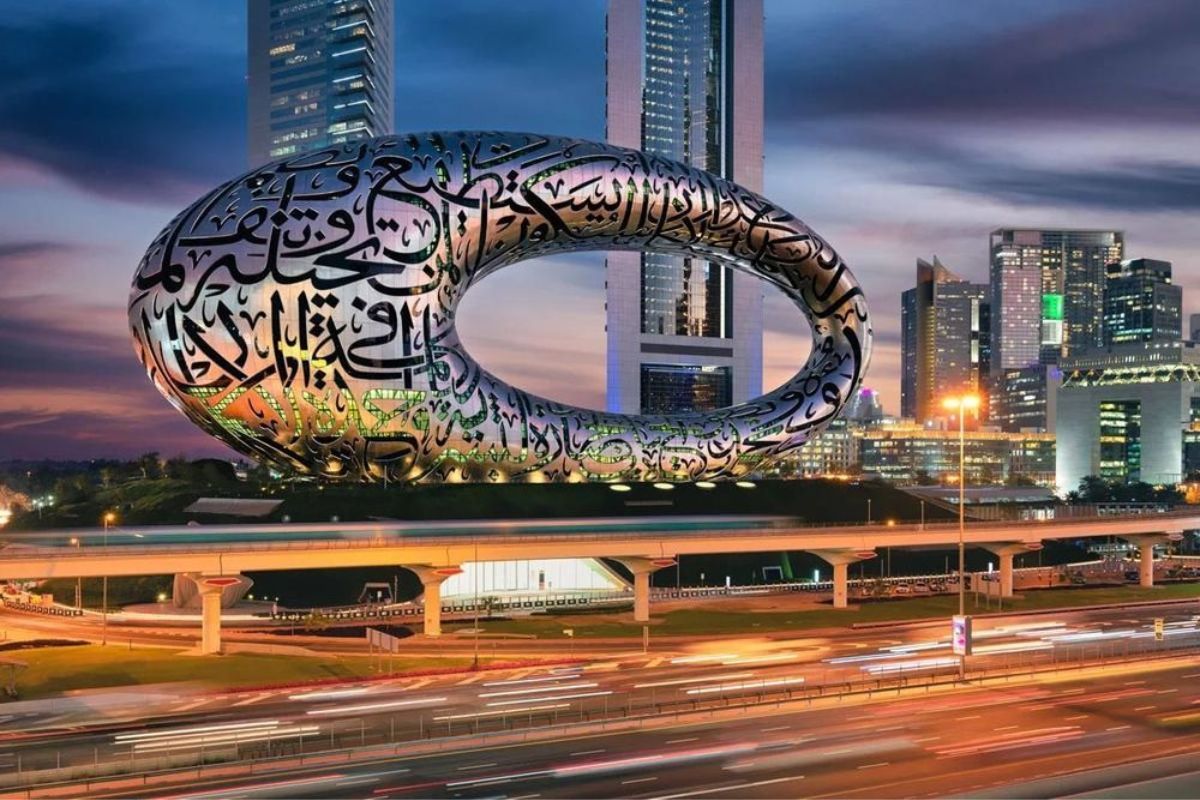 Being one of Dubai's most famous and picturesque landmarks, this extraordinary museum explores how society will evolve in the coming decades. The museum combines elements of traditional exhibition, immersive theatre, and themed attractions in an unimaginable way. An architectural wonder, the museum's exterior is beautifully carved in Arabic calligraphy that covers the poetry of His Highness Sheikh Mohammed Bin Rashid Al Maktoum. You can look beyond the present and towards the future's limitless possibilities across a range of sectors, including space travel, climate change and ecology. The 'Tomorrow Today' exhibit lets you explore the near-future technologies from the world's leading innovators. You can also expect a space shuttle simulation, a visit to the station's command center, an Instagram worthy space where you will learn the importance of climate change and a level where you can revive your senses and much more at this one-of-a-kind museum. Not only is this museum a sight to behold from its exterior but it's a beautiful masterpiece from the inside too.
Location: Sheikh Zayed Road
Timings: 10:00 am – 06:00 pm Daily
Ticket Price: 3 years and above: AED 145| For children under 3 years: Free
7. Coin Museum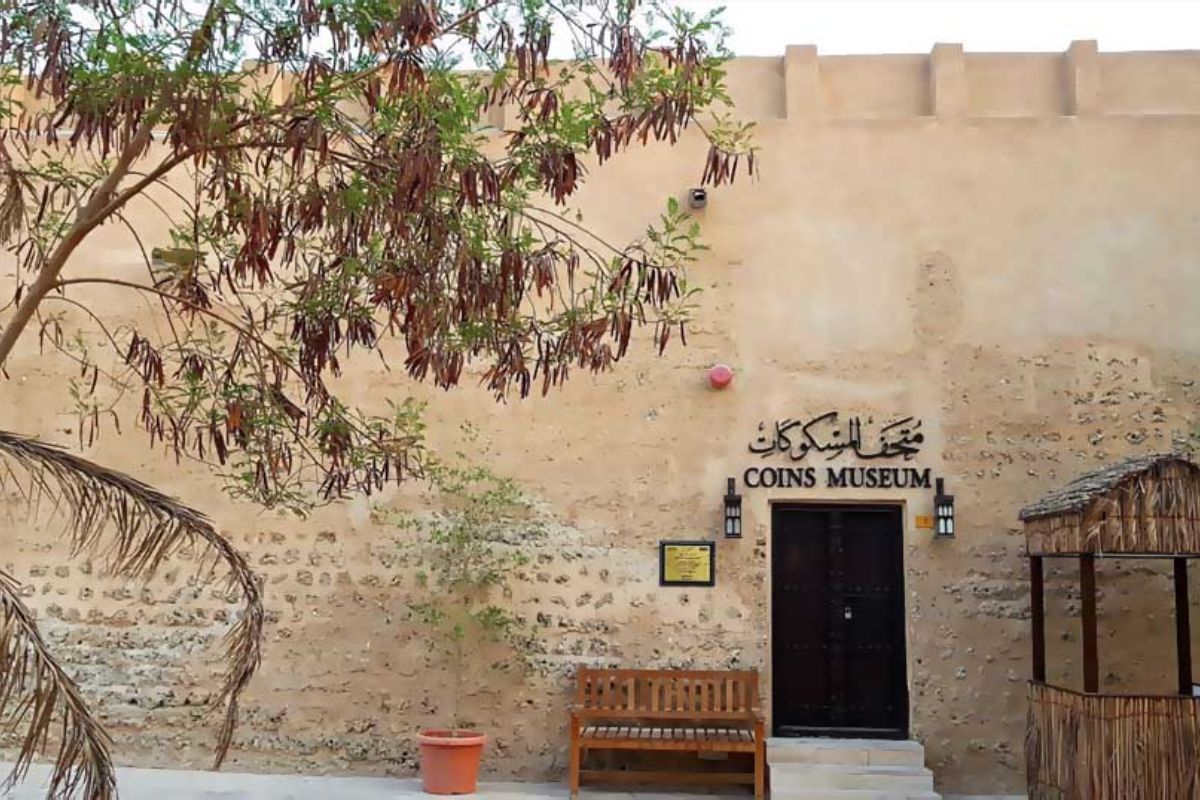 Another great museum in Dubai is the Coin Museum which like other historical museums in Dubai, is in the historical neighborhood in Bur Dubai. The museum has two floors where you will get the chance to discover about 470 coins on display belonging to different historical areas. There are also touch screens you can interact with to find out much more about the coins that catches your interest. There are eight rooms in this museum, each with a different theme. The first one curates the history of coinage. The rest have coins dedicated to different eras and geographical regions from Rashidun Caliphate to Umayyad, Abbasid, and other Islamic civilizations. There are also coins from Egypt, Turkey, North Africa, Islamic Spain, and those minted in UAE.  If you are a numismatologist or a fan of history, then you must visit this museum at least once.
Location: Al Fahidi Neighborhood
Timings: Monday to Thursday 08:00 am – 03:00 pm | Friday 08:00 am – 11:30 am | Closed on Saturday and Sunday
Ticket Price: Free
8. Coffee Museum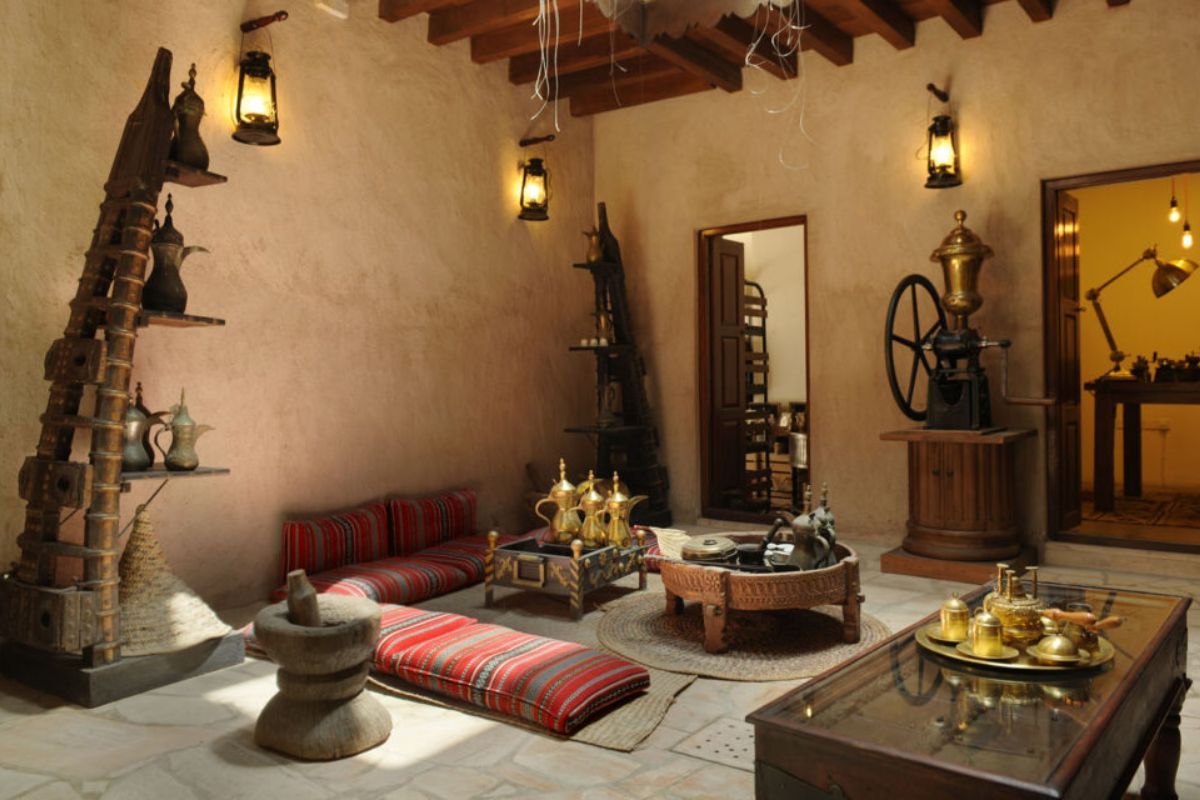 If you love coffee, then you must visit The Coffee Museum! It is the largest coffee museum in the Middle East which showcases a wide selection of antique items that illustrate the regional and international coffee history and culture. It is located in one of the many heritage houses in the Al Fahidi historical neighborhood. Inside you'll find elaborate rooms that are dedicated to the ancient coffee brewing and drinking artefacts like old roasting rosters, pots, and grinders. You can even try different varieties of coffee including Arabic, Ethiopian and Japanese brews. They also have a small library with many historical texts related to coffee, a café, and a souvenir shop inside this unique museum. Increase your love for coffee by learning more about its history and taste some of the finest coffee you've ever tasted.
Location: Al Fahidi Historical Neighborhood, Bur Dubai
Timings: Saturday- Thursday – 9:00 am-  5:00 pm
Ticket Price: AED 10