The pandemic has caused consumers to rely on technology that can support their daily routine, work and wellbeing, but how do consumers perceive the brands whose products they use in their everyday lives?
YouGov released this year's Technology Rankings, focusing on the consumer electronics category - featuring brands that have been voted by the public to have the highest overall brand health.
Samsung leads the list with a score of 47.6. Apple came in second with a score of 47.1. In the third position came Sony scoring 26.5. Similarly, HP was the most improved brand with a change in score of 2.7 compared to last year, followed by Dyson & Lenovo.
Best brands in YouGov's Consumer Electronics Rankings 2022: UAE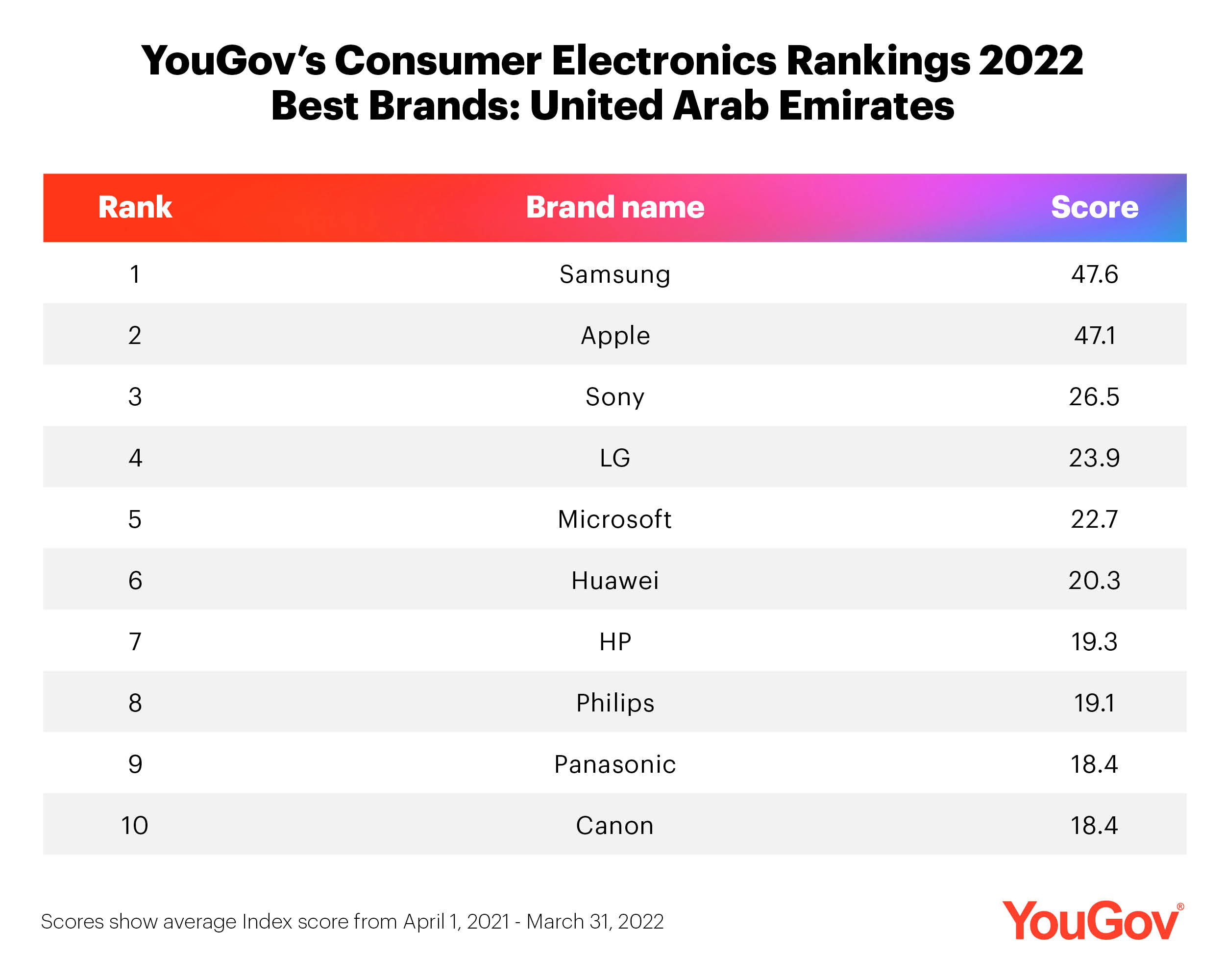 Top Improvers in YouGov's Consumer Electronics Rankings 2022: UAE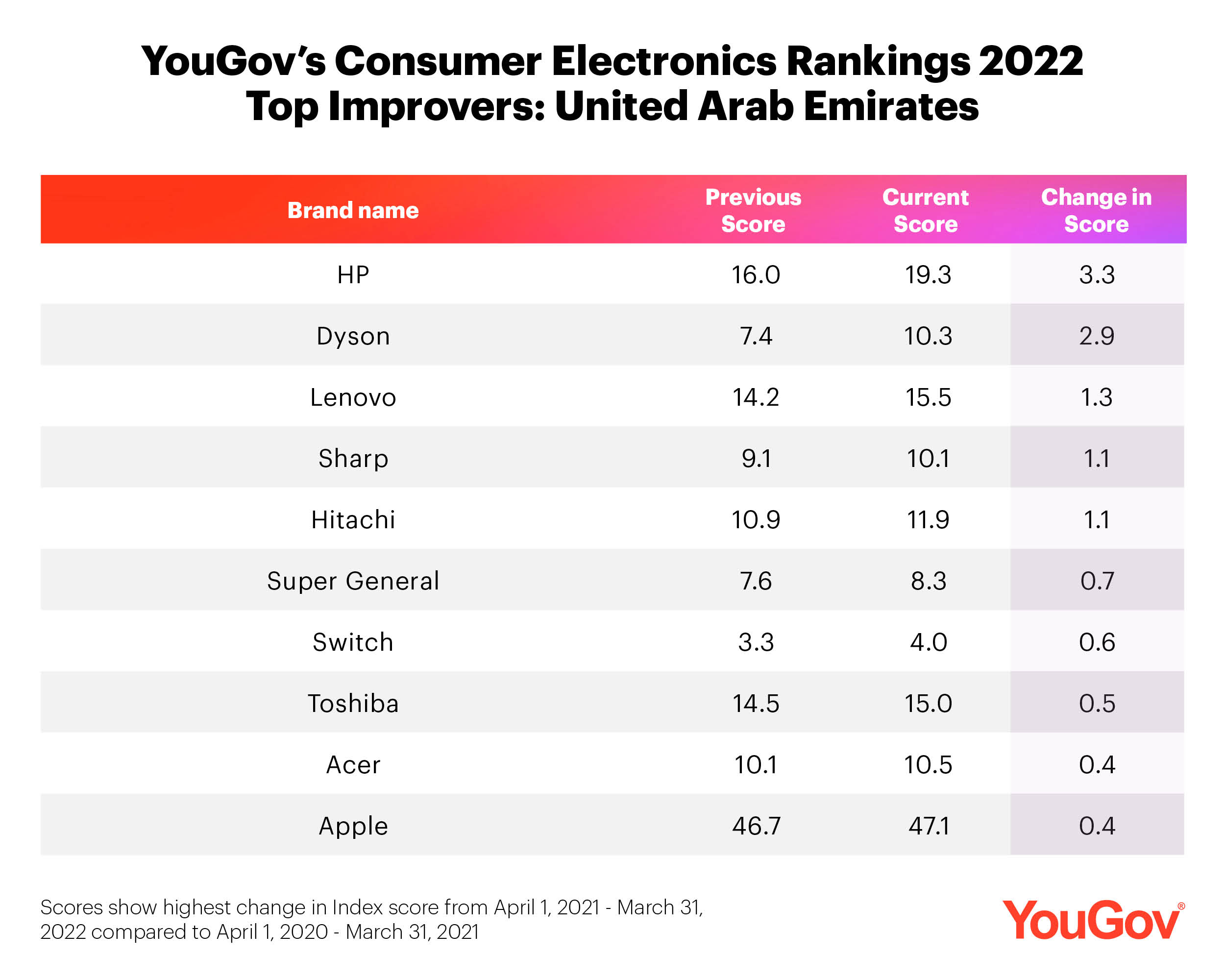 Methodology:

The data included in YouGov's Consumer Electronics Rankings 2022 has been drawn from YouGov BrandIndex. The markets included were Australia, China, Denmark, Finland, France, Germany, India, Indonesia, Japan, Netherlands, Saudi Arabia, Sweden, UAE, UK and the US.
YouGov's Consumer Electronics Rankings 2022 show the brands with the highest average Index scores between April 1, 2021, and March 31, 2022. The scores are mostly representative of the general population of adults 18+ (some are online-representative or urban rep). All Index scores listed have been rounded to a single decimal place; however, we have used additional precision to assign ranks. All brands have been tracked for at least 6 months to be included in the rankings.
Each day consumers are asked about their views on technology brands across various markets, which allows YouGov to build a picture of how these brands are perceived by the general public by comparing Index scores – which is a measure of overall brand health calculated by taking the average of General Impression, Quality, Value, Customer Satisfaction, Recommendation and Corporate Reputation.
General Impression – whether someone has a positive or negative impression of a brand
Quality – whether consumers think the brand represents good or poor quality
Value – whether consumers think the brand represents good or poor value for money
Customer Satisfaction – whether someone is a satisfied or dissatisfied customer
Recommendation – whether someone would recommend a brand to a friend or not
Corporate Reputation – whether someone is proud or embarrassed to work for a brand
News Source: YouGov