Dubai Electricity and Water Authority (DEWA), as a socially responsible government organization, aims to empower society. DEWA realizes that its role goes beyond providing the Emirate of Dubai with electricity and water services according to the highest standards of efficiency, accountability, and reliability. It also raises the profile of the UAE and Dubai in global humanitarianism and voluntarism.
HE Saeed Mohammed Al Tayer, MD & CEO of DEWA, said that DEWA's pioneering initiatives, voluntary and humanitarian programmes are an indispensable part of its strategic plan and efforts to serve society. This supports the UAE Vision 2021 to build a cohesive society and maintain the UAE's identity; and the Dubai Plan 2021 to make Dubai a city for happy, creative and empowered people who live in a tolerant and inclusive society that embraces common civic values. We are guided by the words of His Highness Sheikh Mohammed bin Rashid Al Maktoum, Vice President and Prime Minister of the UAE and Ruler of Dubai, in the Fifty-Year Charter: "Our daily businesses and projects should not let us forget about giving to those who need help."
DEWA continues to promote voluntarism and social cohesion, by launching and sponsoring several pioneering humanitarian and voluntary initiatives. DEWA has an integrated strategy for voluntarism that support the vision and directives of the wise leadership. Volunteering is rooted in Emirati society and represents a civilized approach that stems from the foundations of the UAE.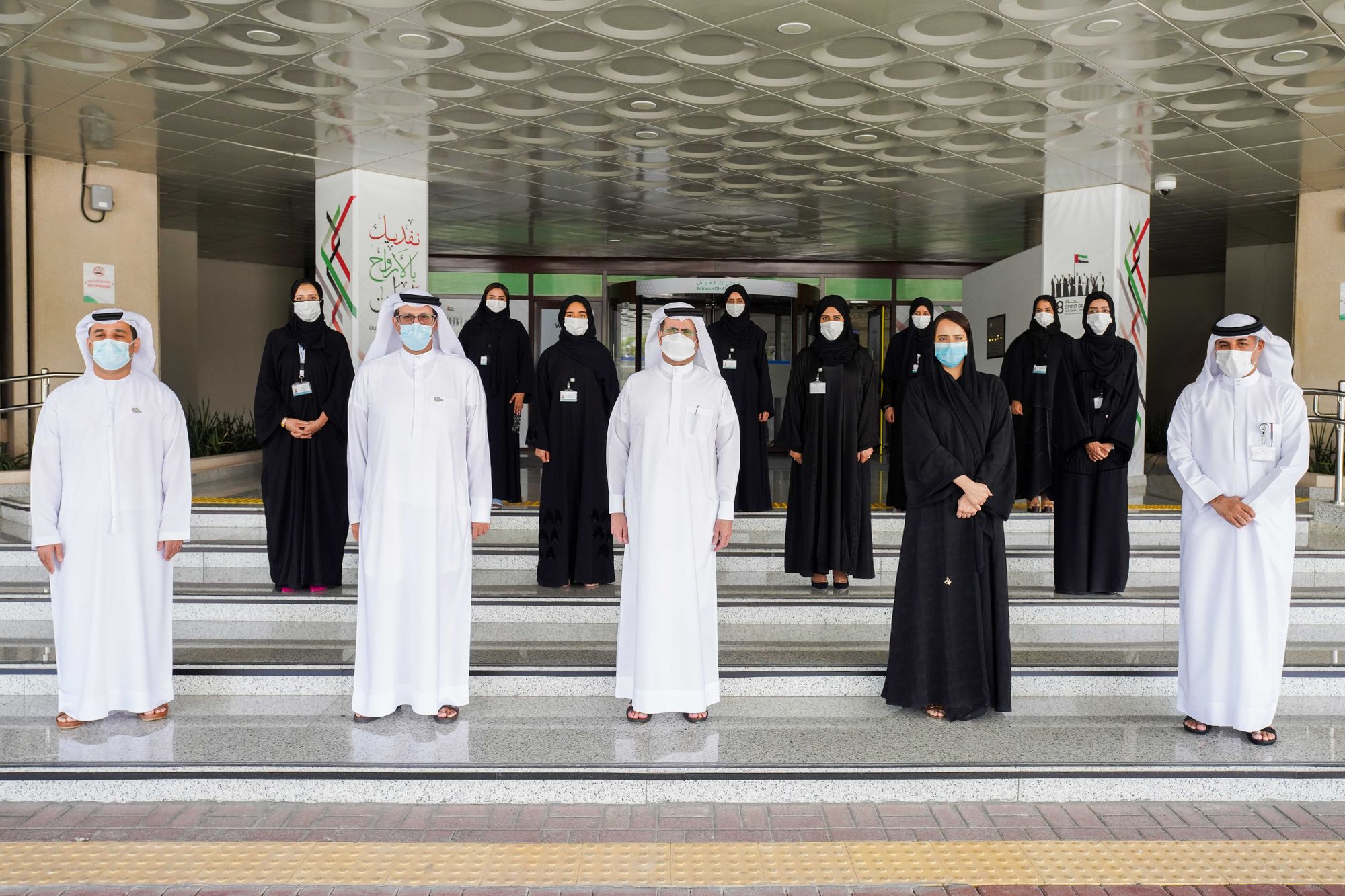 Employees' voluntary efforts
DEWA's employees play a substantial role in making DEWA's social and humanitarian programmes successful. DEWA is committed to promoting voluntarism among its staff as a national and humanitarian duty. DEWA has launched 330 social initiatives between 2013 and 2020. DEWA's staff have contributed 134,637 volunteering hours of their own time in that time. In these exceptional circumstances due to the COVID-19 pandemic, DEWA's employees have still taken part in national and humanitarian work. This shows the depth of their positive spirit, full readiness to take responsibility and commitment to training, and all other preventative measures. They support medical staff and encourage society to do their part. They encourage solidarity in society, charity, and humanitarianism.
'Your City Needs You' initiative
DEWA supported the 'Your City Needs You' campaign launched by HH Sheikh Hamdan bin Mohammed bin Rashid Al Maktoum, Crown Prince of Dubai and Chairman of the Executive Council of Dubai. DEWA provided logistical support to the healthcare and social services in Dubai during the COVID-19 pandemic. A large number of DEWA staff also volunteered to support the first line of defence. They proved their readiness, commitment to training, and followed all precautionary measures. In recognition to its efforts, Watani Al Emarat Foundation has honored DEWA for its role in the campaign's success and showing the strong solidarity and cohesion of Emirati society.
DEWA Volunteer Diploma
In 2020, 80 employees from DEWA received the DEWA Volunteer Diploma, in collaboration with Amity University, Dubai. The programme taught participants about all aspects of voluntarism, and qualifies them to manage volunteering programmes locally and globally, as well as prepare them to become trainers in DEWA's Volunteer Leadership Programme. In 2019, 80 employees from DEWA received the DEWA Volunteer Diploma as the first batch.
Sponsoring UAE Inventors Society
As part of its social responsibility and strategy to support innovation and creativity, DEWA sponsored the UAE Inventors Society in 2020. This encourages and recognises creative UAE Nationals. The sponsorship also highlights the unique capabilities of Emiratis, promotes their country's strategy in youth empowerment through innovation and creativity, and enhances their patriotism and good citizenship. Furthermore, it contributes to the UAE's representation in global events and enhances its competitiveness.
People of Determination
DEWA works on providing an inclusive environment for People of Determination with numerous services to include and empower them. DEWA is committed to launching inspiring and useful initiatives. This is part of a comprehensive strategy for People of Determination that takes into consideration all those concerned with including and empowering them and meeting their emerging needs. DEWA has sponsored several initiatives, social programmes and media campaigns for People of Determination and their families and community. Between 2015 and 2019, there were 48 programmes, including 28 sponsorships and 20 social initiatives. These initiatives have helped 3,039,247 people. The Community Happiness score for DEWA's support to People of Determination was 94% in 2019.
Regional and international awards & recognition
DEWA has achieved first place in the Public Sector Category of the 13th Arabia CSR Awards 2020 for the 5th year running. This is in recognition for DEWA's efforts in Corporate Social Responsibility (CSR). DEWA won the People-of-Determination-Friendly Government Entity award and the Dubai Giving award at the 21st Dubai Government Excellence Program (DGEP) in 2018. DEWA also won three awards at the International Corporate Social Responsibility (CSR) Excellence Awards 2017. DEWA received the Gold Award in the Best Initiative category for its Emission Reduction Programme, the Silver Award in CSR for the DEWA Sustainability Report, and the Bronze Award in Education for its demand side management campaigns. In 2015, DEWA received the MVO8000 in CSR, becoming the first government organization in Dubai to receive this international certification.
News Source: https://mediaoffice.ae/en/news/2021/January/17-01/DEWAs-voluntary