Explore the city and unearth a plethora of free events and festivals that Dubai has in store for you. Stay up-to-date with all the happenings and never miss out on any exciting moment.
Burj Khalifa Laser Show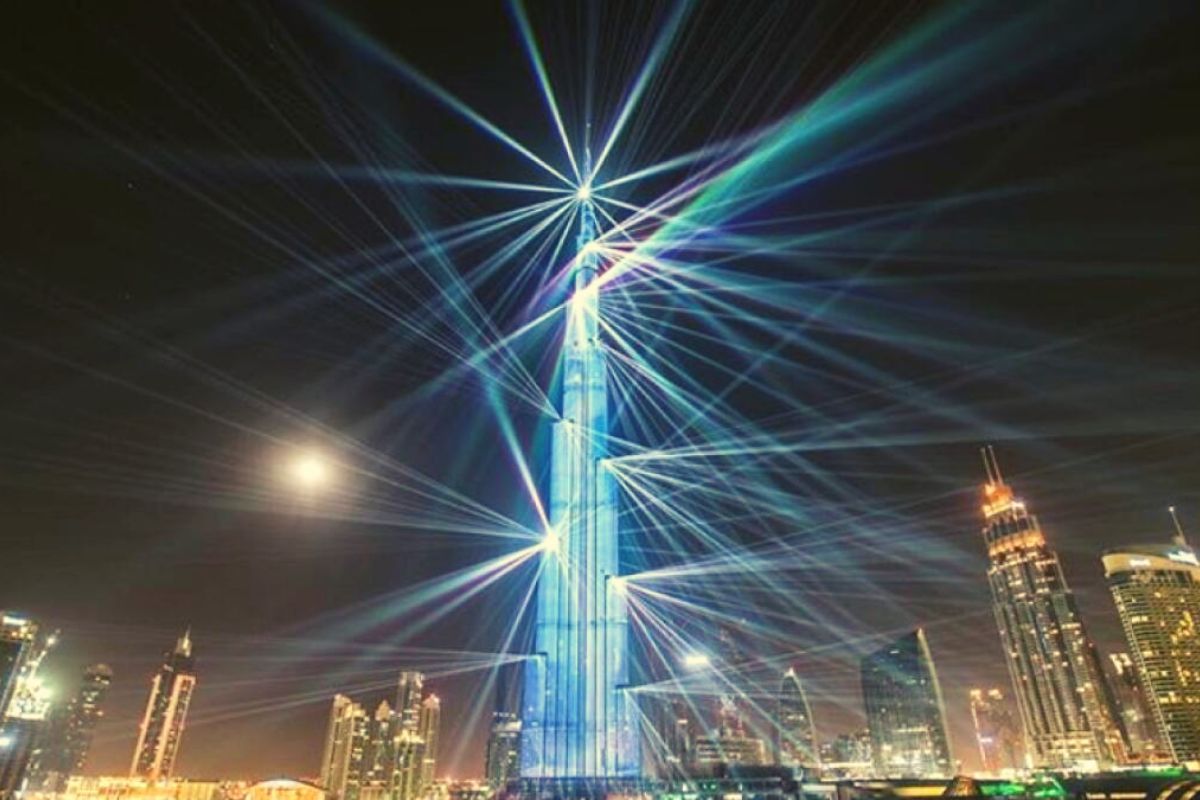 Prepare to be dazzled by the spectacular laser show at the world's tallest tower, Burj Khalifa. Following its impressive New Year's Eve display, the tower is bringing back its highly popular laser show. Featuring laser lights moving across the building facade, the show promises to be a memorable way to kick off the new year.
Date & Time: Running from Wednesday to Sunday, the shows will commence at 7:45 PM, 8:45 PM, and 9:45 PM. Make sure not to miss this chance to witness this breathtaking spectacle as the shows will be running until March 31, 2022.
Location: Burj Khalifa
Family movie night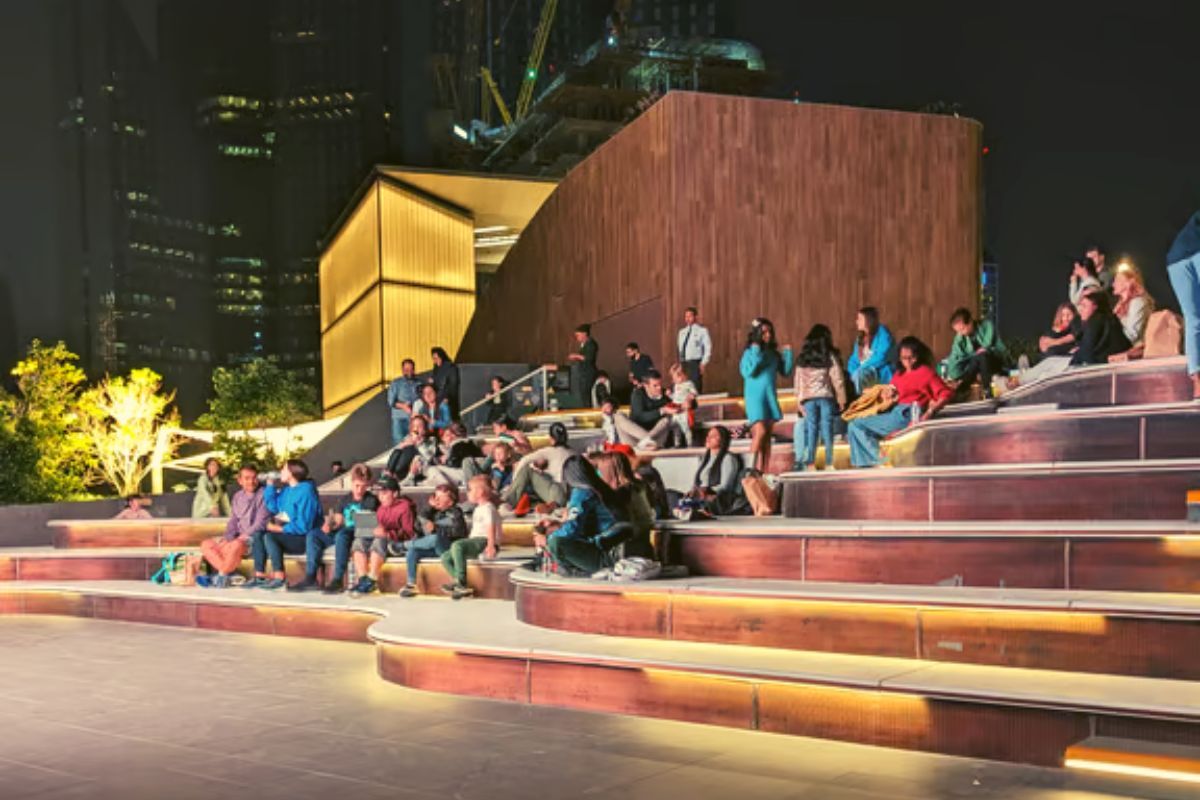 Every Friday head to Index Mall Park with your loved ones for an outdoor family night called "Rewind," where you can enjoy the fun for free. Don't miss out on this opportunity to have a good time and grab a cup of popcorn. To avoid any inconvenience, register beforehand to reserve your spot as capacity is limited.
Once you arrive, visit the REWIND kiosk to verify your registration and receive a voucher for your complimentary popcorn!
Date & Time: Every Friday, from 19:00 onwards
Location: Index Tower, Dubai
Register here: https://bit.ly/3xVqSHT
Al Serkal Art Week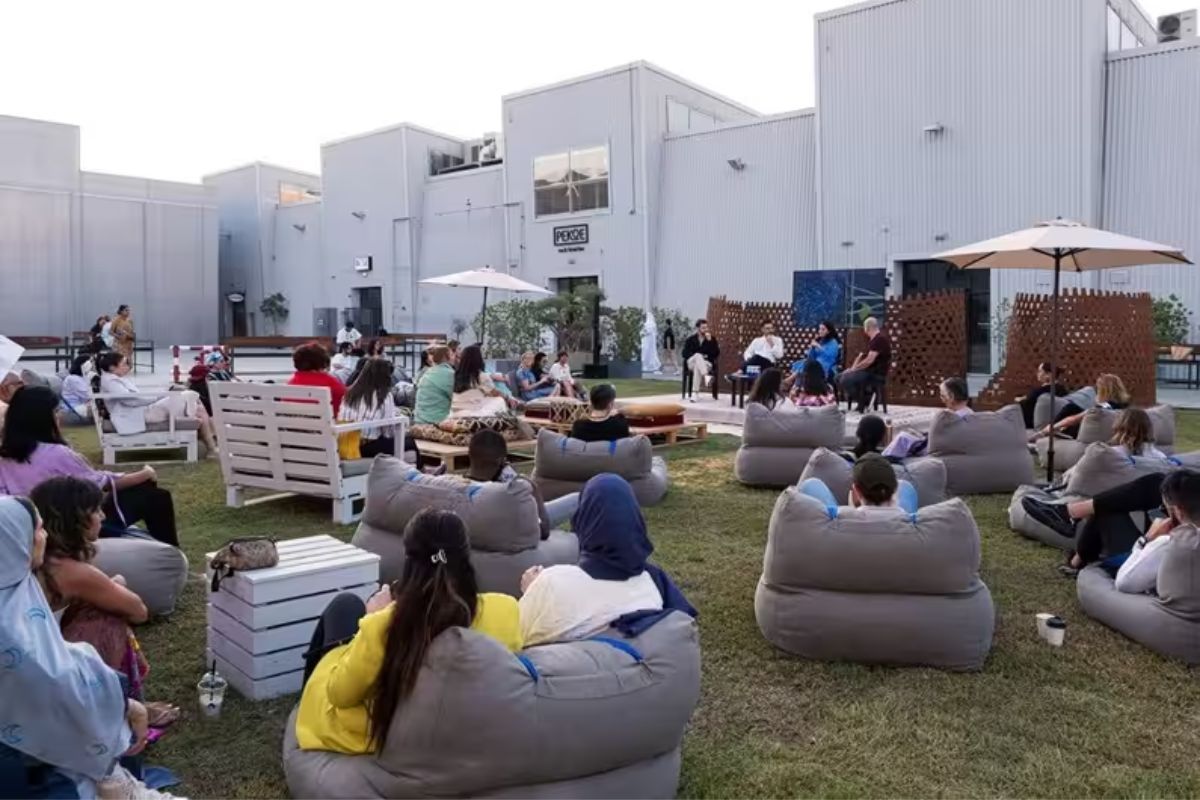 From 26 February to 5 March, Alserkal Art Week returns with a week-long celebration of unique exhibitions and pop-up events. Alserkal Avenue's galleries and spaces will be open late, welcoming art enthusiasts from around the city.
In addition to showcasing paintings, sculptures, and other works by Dubai-based and international artists, the event will feature talks by experts and film screenings. Highlights include Rana Begum's solo exhibition, Dappled Light, at Concrete and Slow Art Walks led by curators such as Jill Magi. Several venues will also offer workshops for visitors of all ages, providing an opportunity to create their own works of art. Visit the creative district and enjoy a day of inspiration for the whole family.
Date & Time: 26 February - 5 March 2023, 16:00
Location: Alserkal Avenue
Asian Teqball Tour by FANKEEPERS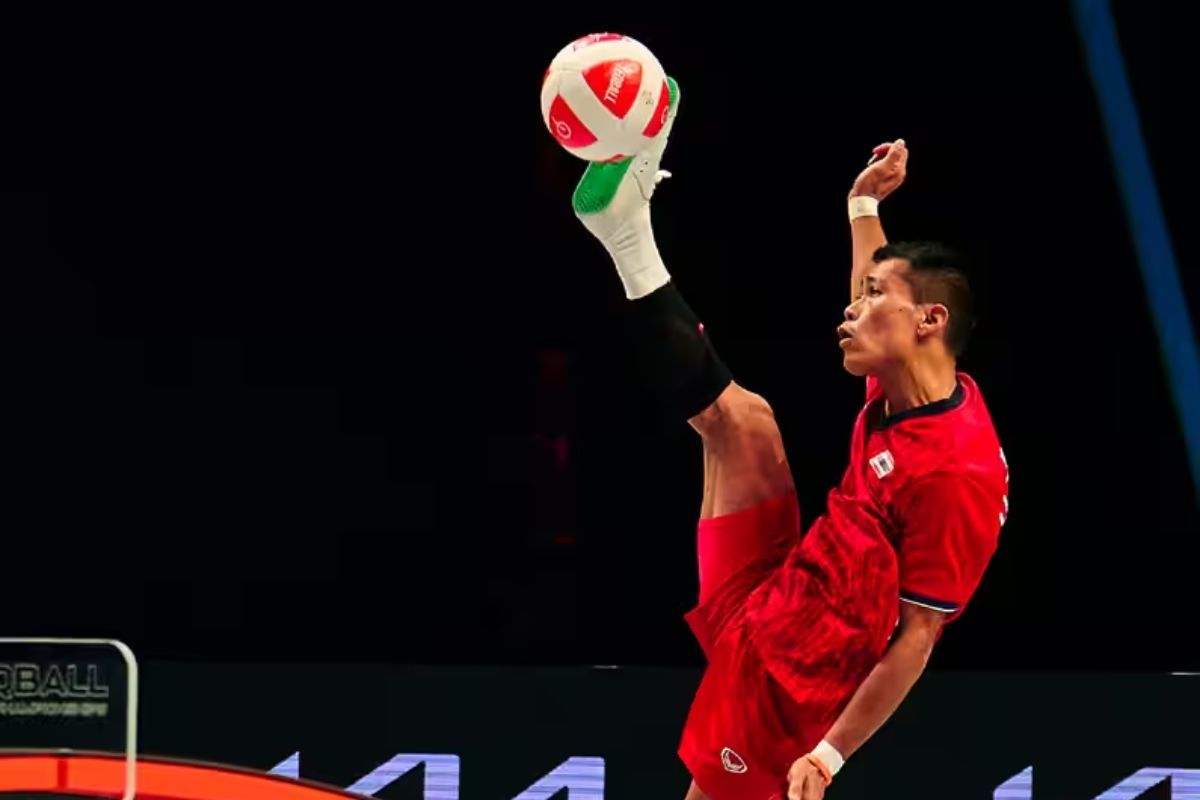 If you're looking for non-stop sports excitement, make your way to Burj Park, where the Asian Teqball Tour will be held in Dubai for the first time. Presented by the globally-renowned sports, music, art and community festival FANKEEPERS, this thrilling event will take place from 2-5 March.
This tournament is free to attend and will feature both professional and amateur players competing in teqball, a unique combination of football and ping-pong that is rapidly gaining popularity worldwide. Played on a curved table measuring 3m in length, players or teams score points by landing the ball on their opponent's side without allowing them to return it. In addition to the competition, there will be special activities, workout sessions, and live DJ sets throughout the event, so be sure to register and join in on the fun-filled challenge.
Date & Time: 2-4 March, 09:00 - 19:00; 5 March, 10:00 - 21:00
Location: Burj Park, Downtown Dubai
Aqua Bikes Night Show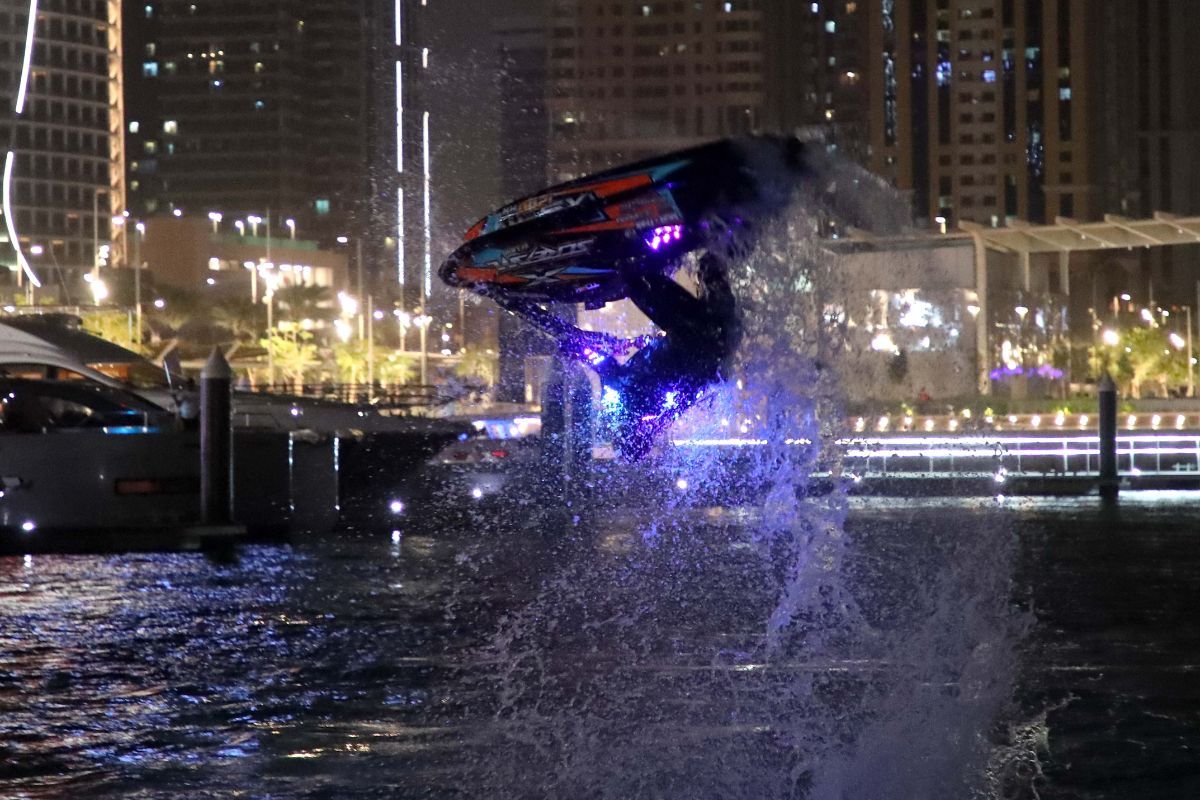 Experience a one-of-a-kind spectacle with the Aqua bikes night show, an exhilarating event that blends the thrill of jet ski stunts with the captivating allure of colorful LED lights.
Under the cloak of darkness, Aqua bike riders race and showcase jaw-dropping moves and jumps within a designated water space. The LED lights attached to their bikes add to the spectacle, creating a stunning visual display that's sure to leave you mesmerized.
For those who love excitement and are seeking a memorable waterfront evening activity, this event is a must-see. Don't miss out on the chance to witness the Aqua bikes night show for yourself and immerse yourself in the action-packed experience!
Date & Time: 3rd March, 19:00
Location: Dubai Harbour
Hai Ramadan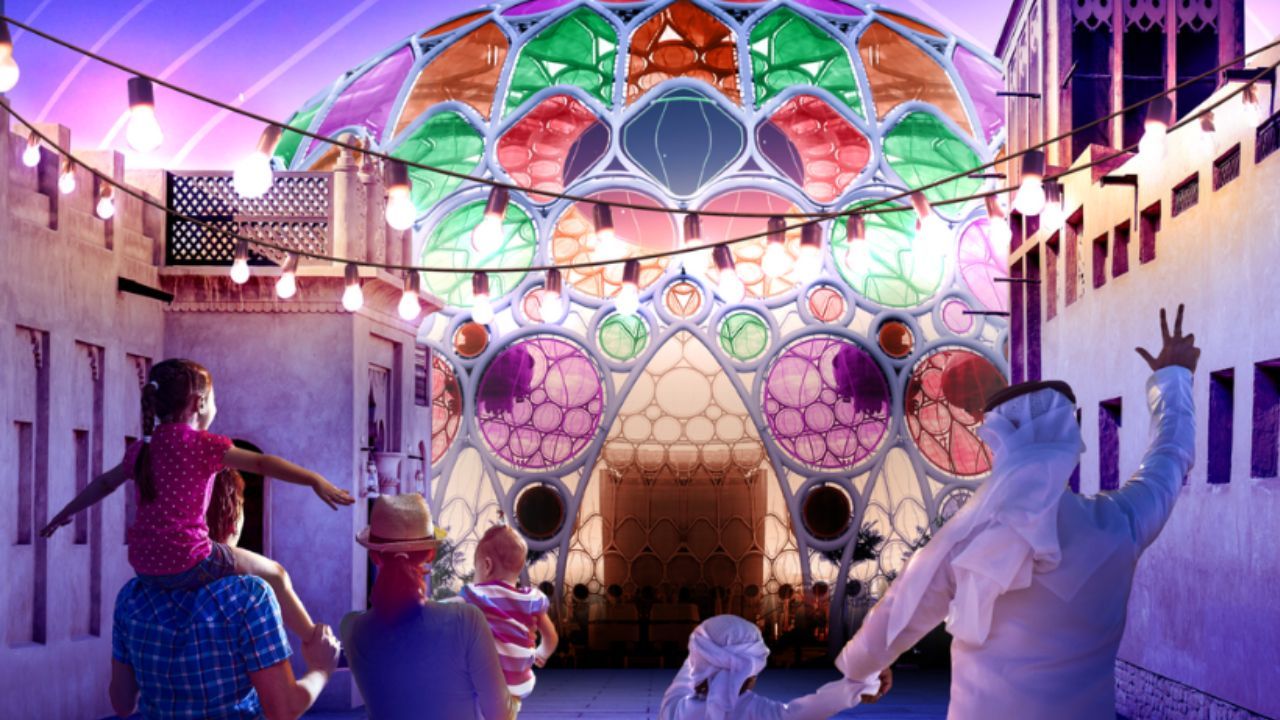 From 3 March to 25 April, come to Expo City Dubai and embark on a global culinary journey during Ramadan. Whether you're a fan of local delicacies, international cuisine, or street food, you'll find something to delight your taste buds. As you break your fast and share meals with loved ones, revel in the futuristic atmosphere of this innovative development.
While you're there, don't miss the chance to witness an exciting performance at Al Wasl Plaza, where Rashid and Latifa will lead you on a quest to find the moon. Younger visitors can participate in workshops and games, while you can explore the market with its diverse range of products or join in a sporting or wellness activity. Entry to Hai Ramadan is free, but some workshops and activities may require payment.
Dates: 3 March - 25 April 2023
Timings: 3 - 20 March, 16:00 - 22:00; 21 March - 25 April, 17:00 - 23:59
Location: Expo City Dubai
Enzo Siffredi at Josette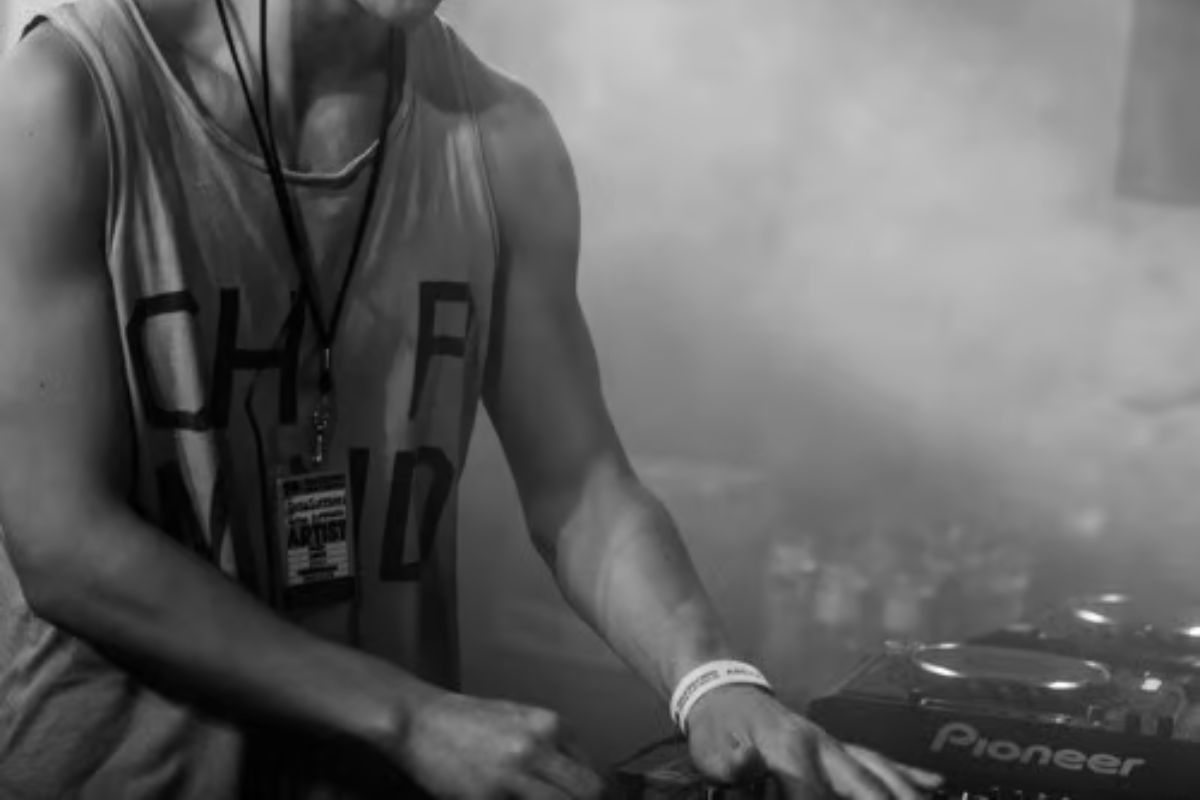 Enzo Siffredi, a music producer, will be the headline act on March 3 at Josette, a popular spot in DIFC, as part of their Club Josette series. Every Friday, a new DJ takes over the decks for this weekly event. Guests can enjoy French cuisine by chef Burcu Cracknell while admiring the Parisian décor of the venue. At midnight, Siffredi will begin his set, featuring his Afro-house tracks. Although entry is free, it is advised to make table reservations.
Date & Time: 3rd March, 23:30
Location: Josette, DIFC
JLT Cinema Under The Stars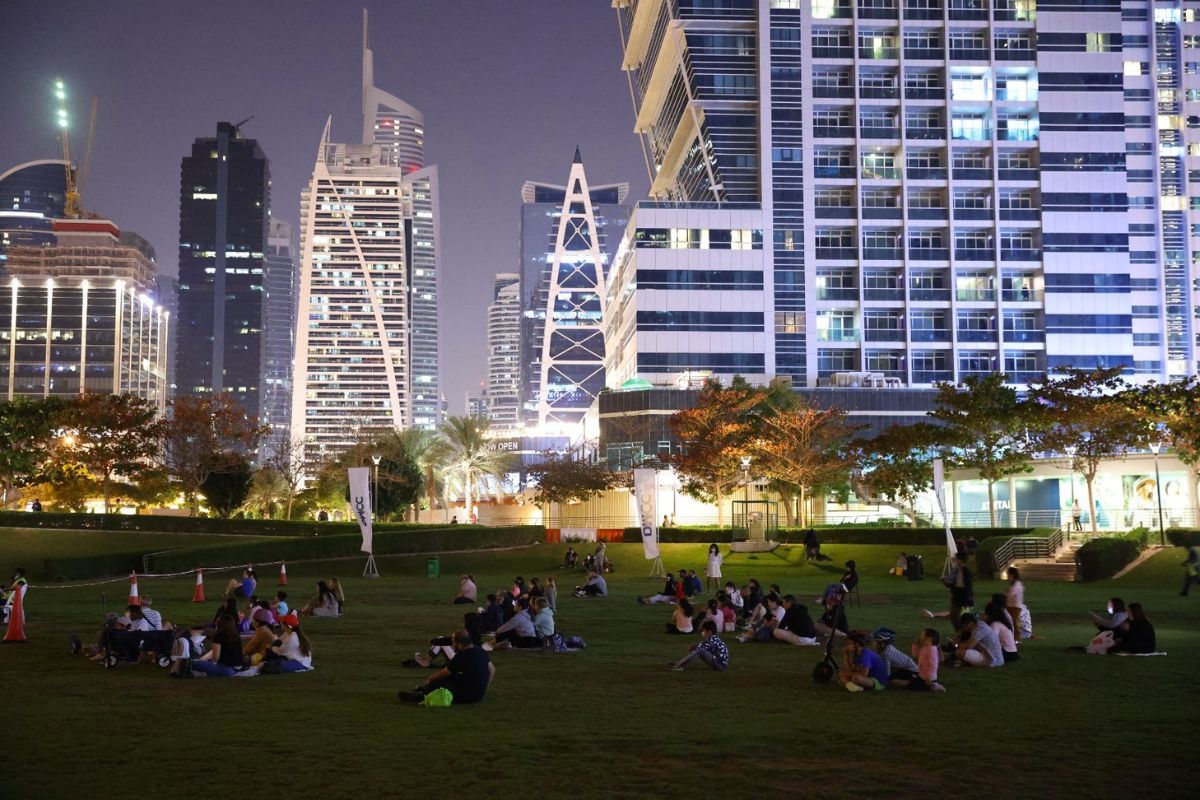 An exhilarating selection of movies under the night sky every Saturday, from January 21st to March 18th, commencing at 7:00 PM. Immerse yourself in an array of captivating narratives from all around the globe and relish the enchantment of movies in the great outdoors.
Check out the schedule below:
March 4th - "The Seal Team"
March 11th - "Fortune Favors Lady Nikuko"
March 18th - "Earwig and the Witch"
Location: JLT Park, Cluster Q
Register here: https://bit.ly/3IWNhuA
Prepare yourself for an unforgettable cinematic experience under the stars. Don't miss out on this incredible opportunity!
Emirati Nights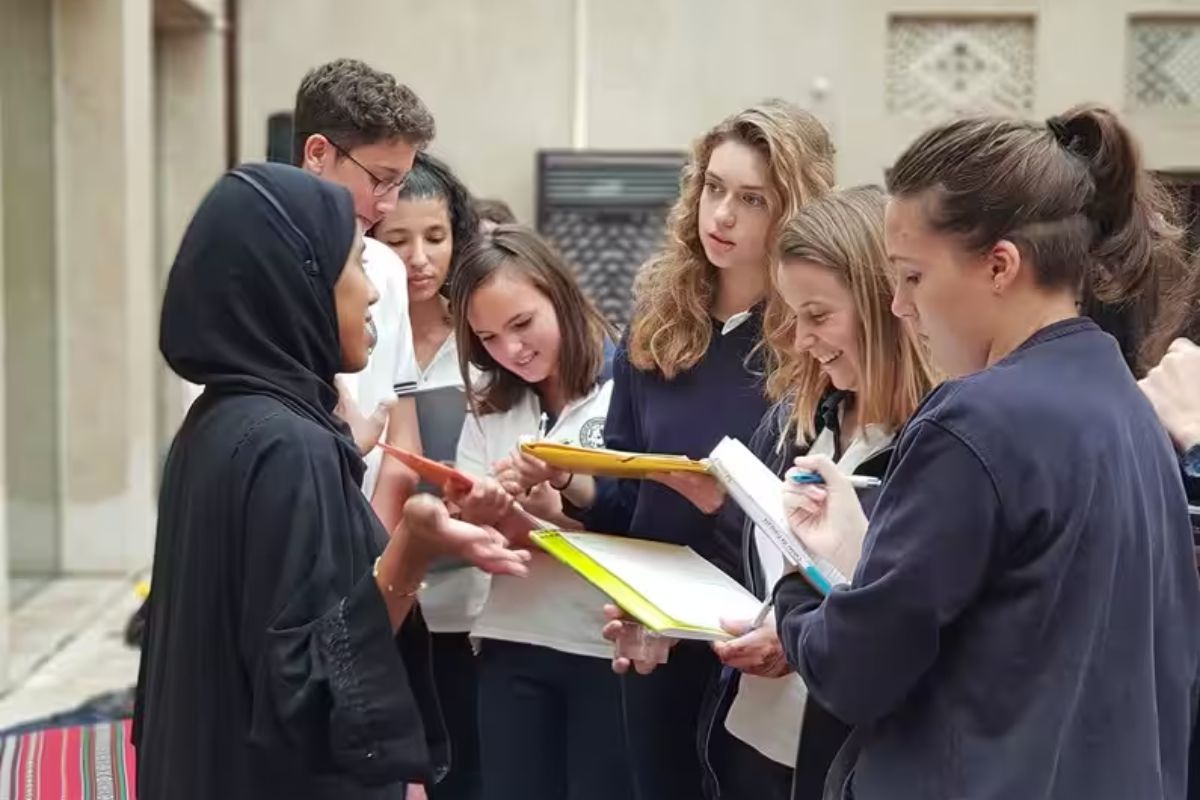 Experience the rich traditions of the UAE with a captivating theatrical performance presented by the Sheikh Mohammed bin Rashid Al Maktoum Centre for Cultural Understanding. As part of the ongoing Sikka Art & Design Festival, a special stage act will be performed at House 47 in the Al Fahidi neighborhood on 4 March.
The production, featuring a talented cast led by an Emirati director, highlights the vibrant culture of the UAE. The story centers on an Emirati wedding, allowing you to immerse yourself in the country's customs, music, and dance. Admission is free for all to enjoy.
Date & Time: 4th March, 20:30 - 22:00
Location: House 47, Al Fahidi neighbourhood
Ripe Market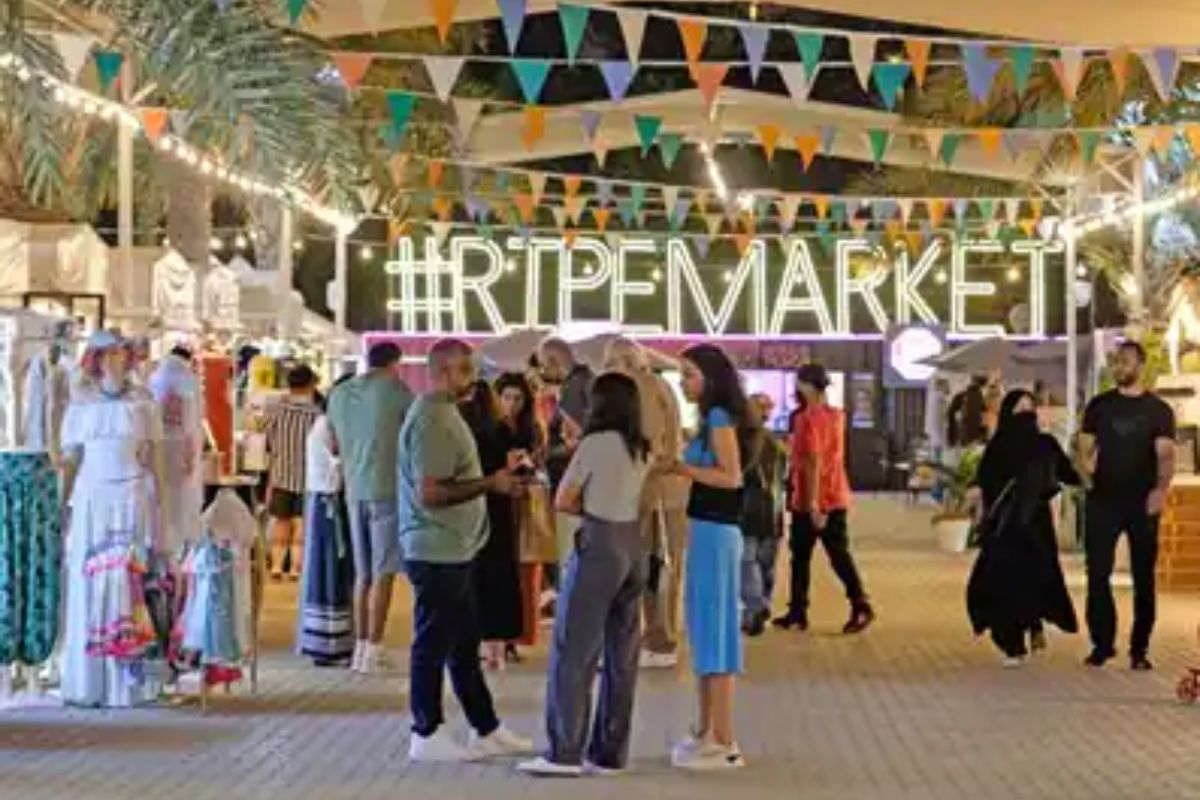 The latest season of The Ripe Market at Dubai Police Academy Park is returning, with revised operating hours. It's the perfect weekend destination for those seeking a unique shopping experience with a range of artisanal vendors, food trucks, and diverse products. Whether you're interested in fashion, art, homeware, jewelry, or food, there's something for everyone.
The market features a variety of hand-selected merchants selling both organic and non-organic produce, hydroponic items, and freshly made products like baked bread, labneh, olives, and more. Popular eateries like Boston Lane Cafe, Pizza Di Rocco, Fifth Flavour, and Calipoke offer delectable treats to tantalize your taste buds.
In addition to shopping, The Ripe Market offers a range of entertainment for all ages, including live performances, open mic sessions, craft workshops, yoga classes, and more, all set in an outdoor environment. It's the perfect destination for a day filled with fun for the entire family.
Date and time: Saturday, 4th March, 09:00 - 21:00; Sunday, 5th March, 09:00 - 19:00
Location: Dubai Police Academy Park
Entry: AED5 [Not for free, but a very minimal fee!]
Crate and Barrel City Centre Mirdif Ramadan Masterclass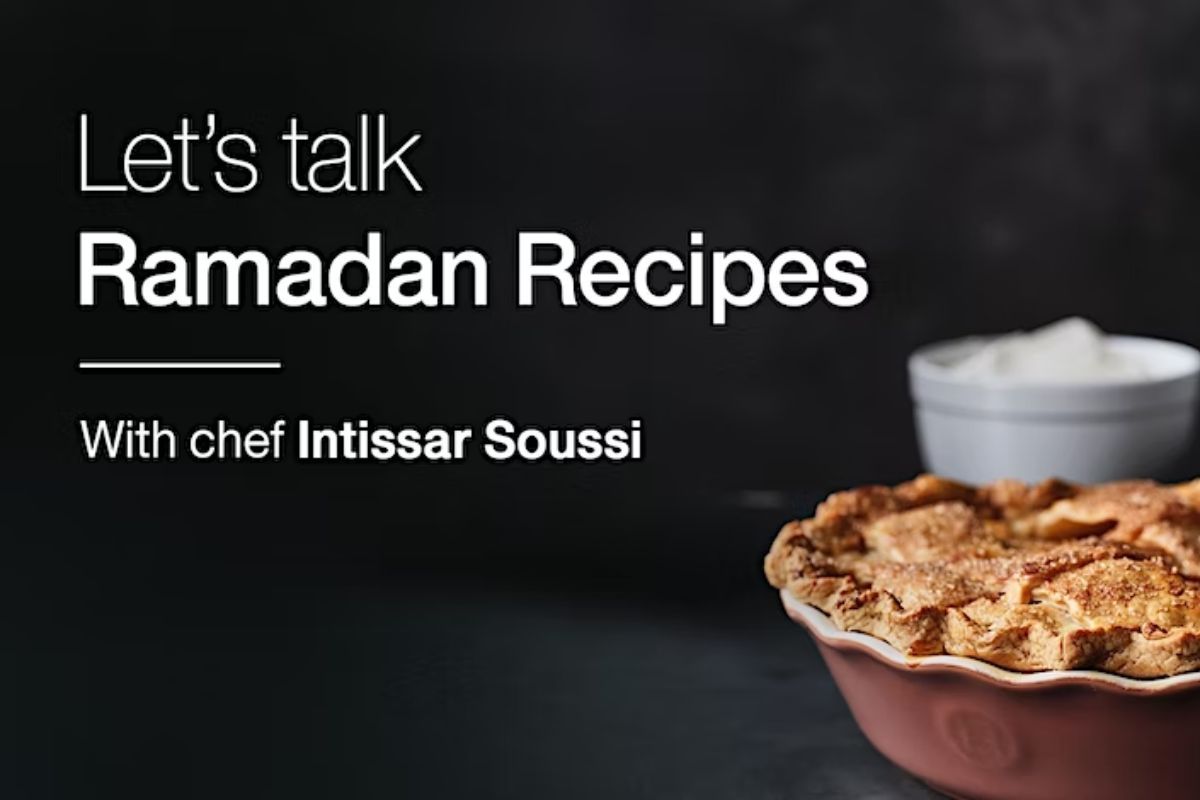 Make this Ramadan an exceptional and unforgettable experience!
Prepare for Ramadan by exploring delectable homemade recipes curated by @chefintissar! Discover how to whip up delectable dishes, improve your presentation techniques, and enhance your table décor to delight your loved ones and visitors, for a remarkable Iftar.
Date & Time: 4th March, 12:00 PM to 3:00 PM
Location: Crate and Barrel, Mirdif City Centre
Jam Night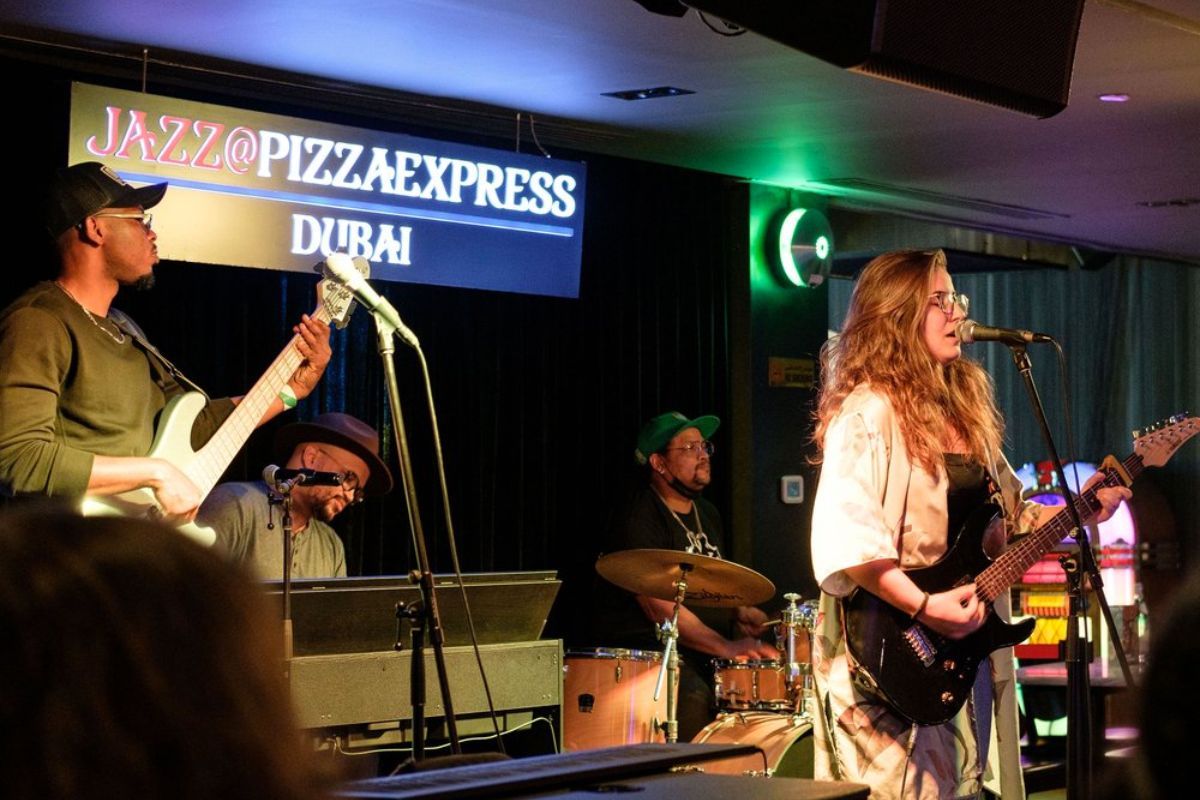 Experience an incredible musical extravaganza as skilled musicians unite to jam together. Be prepared to be entranced by an array of musical instruments including drums, piano, saxophone, flute, guitar, and harmonica. You can expect to listen to an assortment of genres, not just limited to Jazz.
While ordering food and drinks is not obligatory, it is a delightful gesture for those who have organized the event.
As the night progresses, it tends to get crowded after 9 PM, so be sure to reserve your seats ahead of time to avoid any disappointment.
Date & Time: 5th March, 20:00
Location: Jazz@PizzaExpress, Cluster A, JLT
Chinese Martial Arts (Tai Chi) public class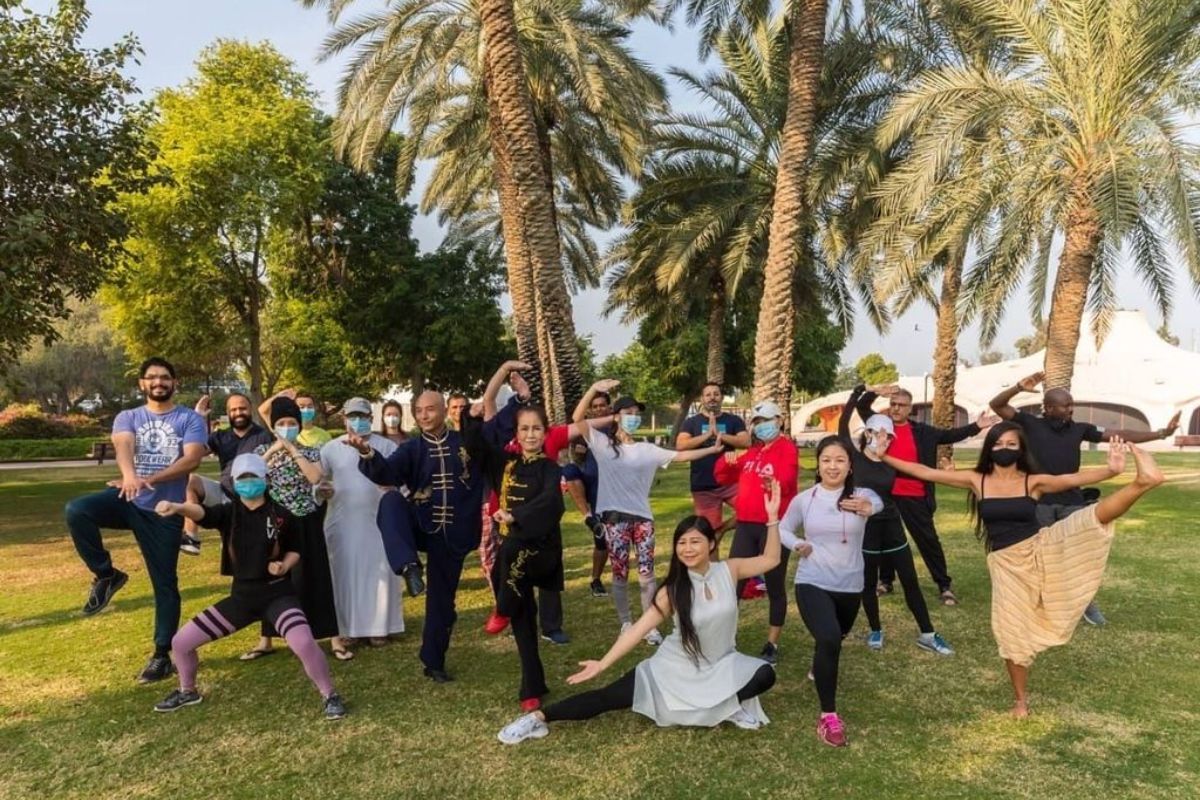 Unwind during a revitalizing weekend afternoon, while practicing Tai Chi and Shaolin Kungfu with Chinese Kungfu Masters.
Tai Chi, a customary Chinese martial art, is widely known for its self-defense training, meditative properties, and health benefits. It employs a fighting system that is grounded in the dynamic interplay between opposing forces (Yin and Yang).
Shaolin Kung Fu, one of the oldest, largest, and most prominent styles of Kungfu, blends martial arts and Ch'an philosophy. Its roots and evolution can be traced back to the Shaolin temple in Henan province, China, with a rich history spanning over 1500 years. Delve into this age-old tradition, learn, relax, and connect with its profound teachings.
Date & Time: 5th March, 19:30
Location: South Ridge Park, Dubai
Numaish Summer Show 2023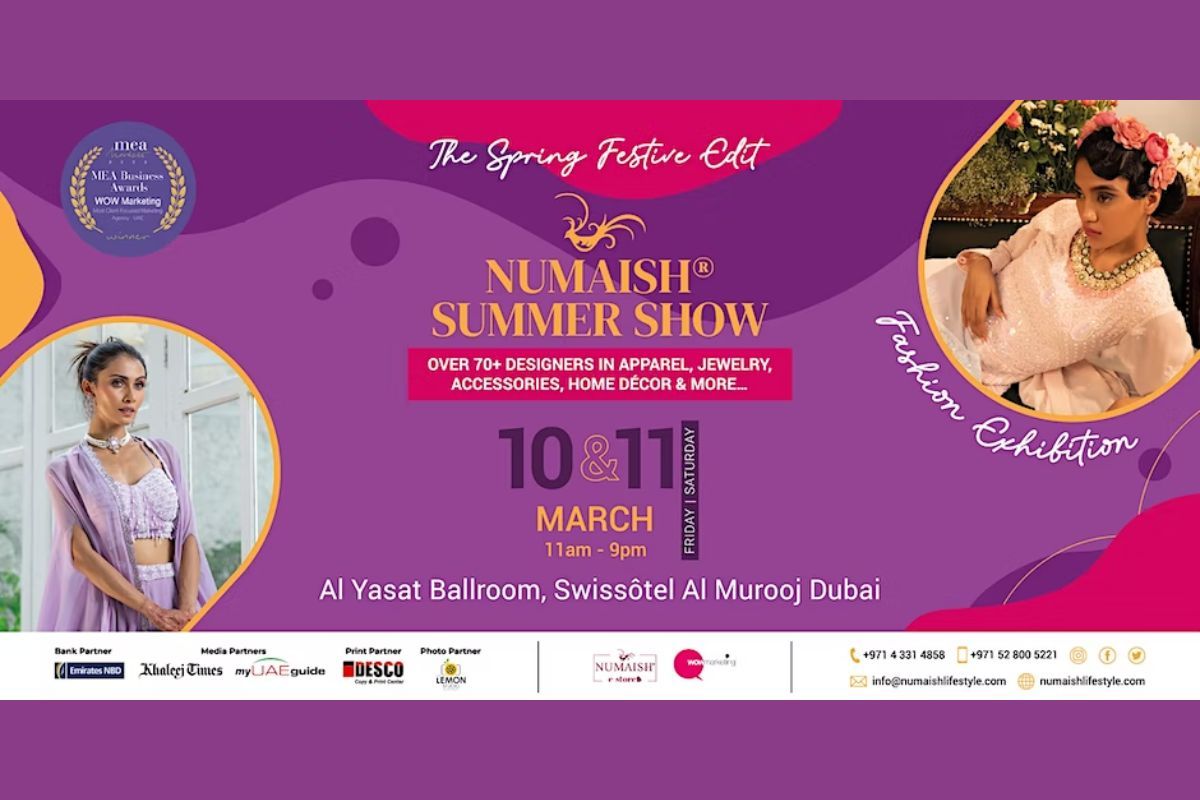 Explore the latest collections from our talented and emerging designers at the NUMAISH Summer Show 23. Witness and purchase from well-renowned designers, featuring a diverse selection of over 70+ designers showcasing an exclusive range of Ethnic Festive Wear, Western Wear, Jewelry, and Accessories to elevate your summer wardrobe.
Date & Time: 10-11 March, 11 AM - 9 PM
Location: Al Yasat Ballroom, Swissotel, Al Murooj, Dubai
Arts DAO Fest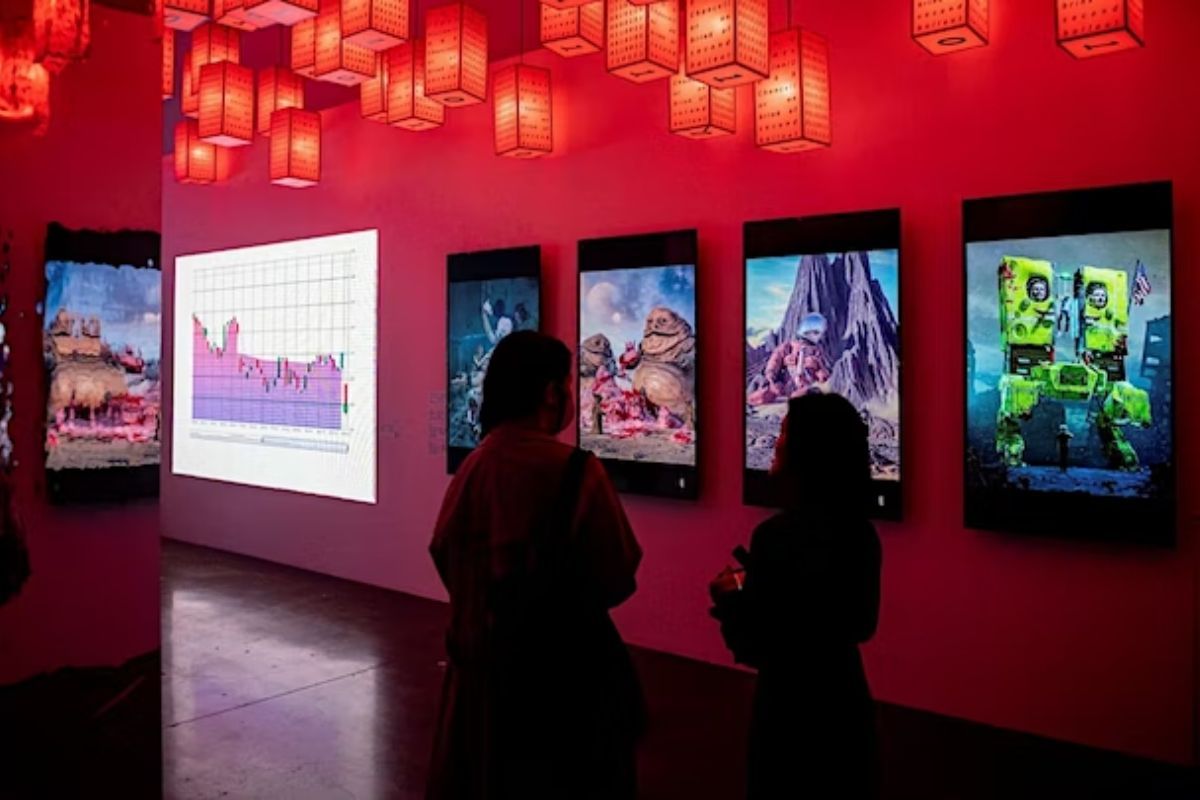 Join the Arts DAO Fest, a one-of-a-kind full-day cultural celebration of digital art and internet culture in Dubai, and unleash your creativity. This festival will bring together people from diverse backgrounds and cultures to explore, discover, and innovate in the world of Web3. You can experience cutting-edge digital art, music, and more, and immerse yourself in the convergence of technology and art through digital experiences, art installations, brand activations, PFP activations, live music, and workshops.
Registration is free, so don't miss your chance to be a part of this groundbreaking event.
To continue the celebrations, an exclusive VIP after-party will be held at the end of the day. Please note that the after-party is only open to Arts DAO members and sponsors of the Arts DAO Fest.
Don't miss out on this opportunity, register now!
Date & Time: 11th March, 11:00 AM
Location: 25hours Hotel Dubai One Central
Register here: https://artsdao.xyz
Crate and Barrel MOE Ramadan Masterclass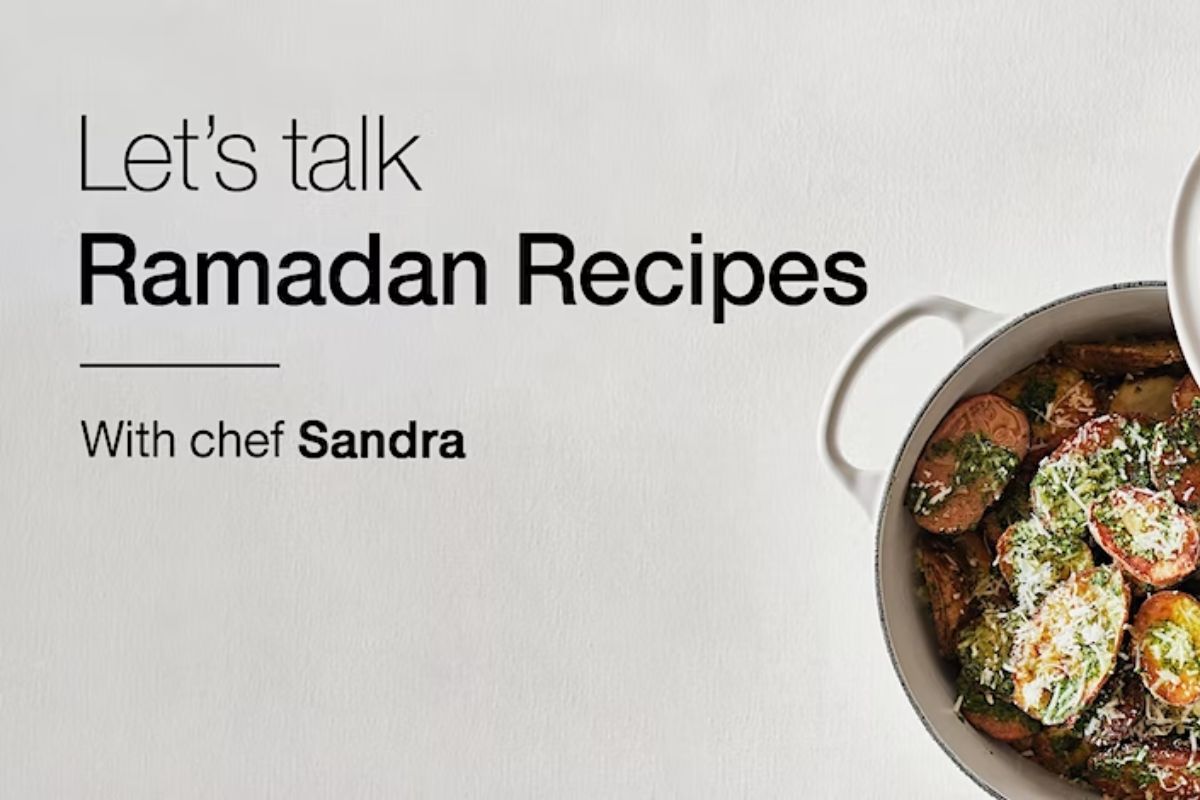 Experience a unique and unforgettable Ramadan this year!
Prepare yourself for Ramadan with delectable homemade recipes from @sandyskitchen! Discover how to whip up appetizing dishes, enhance your presentation techniques, and elevate your table decorations to awe your loved ones and visitors for a memorable Iftar.
Date & Time: 11th March, 4:00 PM to 6:00 PM
Location: Mall of the Emirates
Africa Fashion Week Middle East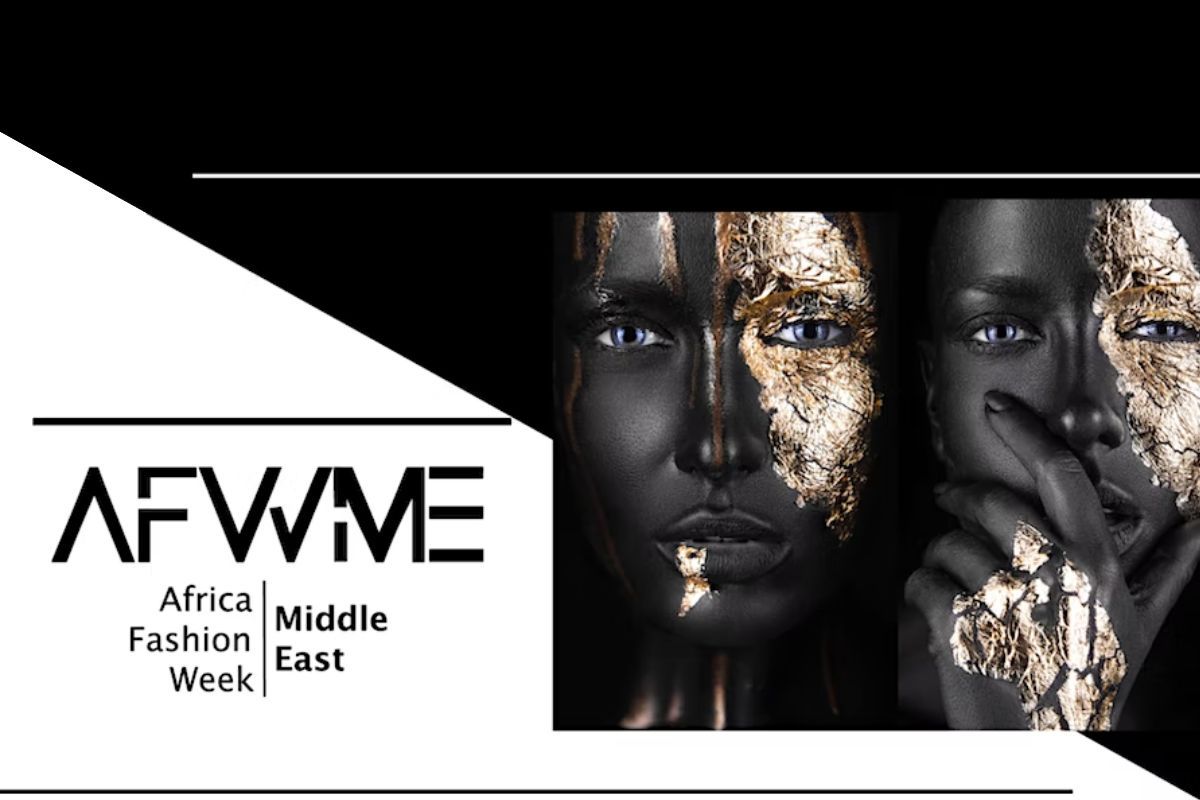 Indulge in the best of African and Middle Eastern fashion at DIFC Gate Village, where we bring you an exclusive showcase of premium creatives.
Witness some of the greatest talents in the industry as they unveil their latest collections to our community. Our fashion week is a collaboration with DIFC Art Nights, and we are thrilled to offer three exciting nights of panel discussions, workshops, and entertainment.
With a focus on the intersection of art and fashion, our event aims to display the exquisite beauty that comes from the fusion of these two worlds. All of this will take place on the lively rooftop of DIFC, creating an unforgettable atmosphere.
Date & Time: 15-17 March, 19:00-23:30
Location: DIFC Gate Village
C1 Championship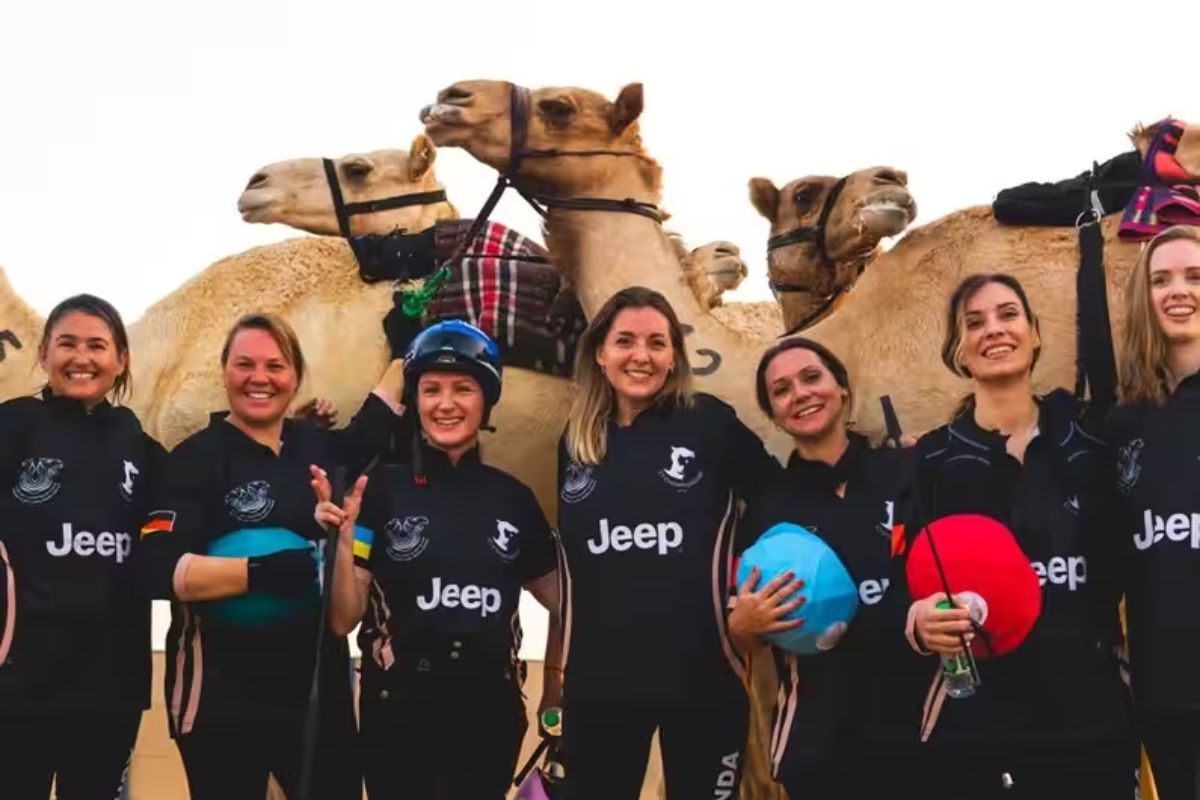 The C1 Championship, the first camel racing competition led by female jockeys, is back for its 2023 edition from 25 February to 18 March. Competitors from various countries, including New Zealand, Germany, France, Russia, and the UAE, will compete in a series of five races to determine the winner.
Following each race, the jockeys will receive points based on their finishing position, and the jockey with the highest score at the end of the competition will be declared the winner. All races will be held at the Dubai Camel Race Track in Al Marmoom, and admission is free for all spectators. Come out and cheer on your favorite jockeys as they race across a 1,200m flat course in exciting relays.
Date & Time: 25 February - 18 March, 16:00
Location: Dubai Camel Race Track, Al Marmoom