Dubai calendar is full of events year-long. However, the most anticipated event of the year is Dubai Shopping Festival (DSF). With unlimited fun and discounts in shopping malls, it is one of the liveliest events you can witness in Dubai.
This season Dubai Shopping Festival runs from 15 December 2022 to 29 January 2023. You can expect a game-changing festival season this year.
Dubai Shopping Festival brings festivities, light, shopping, glamour, adventure, and entertainment all together at once. DSF attracts people from all over the world to Dubai during this season with their exclusive deals on luxury. This time of the year also showcases various pop-ups and events in different parts of the city. Artists from different parts of the world come to perform in Dubai during DSF.
DSF has something in store for everyone. It is a shopper's paradise for the shopaholics, a food haven for the foodies, and an adventure land for the kids. Dubai Shopping Festival is for everyone and caters to diverse interests and needs.
Make your weekends livelier by attending the events that have been scheduled around Dubai. Look at some of the free events you can attend during this DSF season.
DSF Fireworks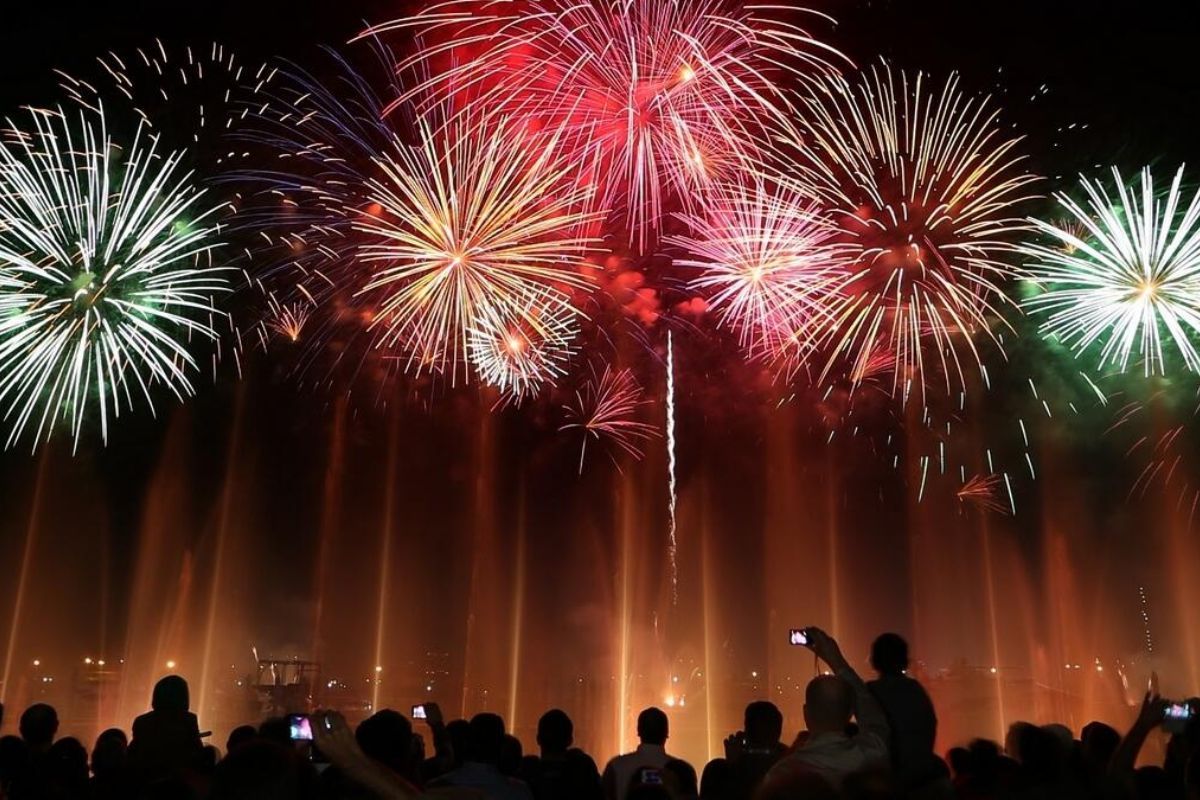 Dubai is quite popular for its fireworks. Be it any occasion, you can see the skies being lightened up with these marvelous illuminations. During DSF season, almost every day you can see fireworks at one place or the other. But you will never get bored of it.
DSF Fireworks Nights are organized by Al Zarooni Group every night. You can attend the event free of cost. Book your place at the venue by arriving early and choosing the best spot to view the fireworks show.
The special fireworks show has been scheduled for New Year's Eve at multiple places including Al Seef, JBR, and Global Village.
Event Schedule

New Year's Eve Special Fireworks
Al Seef, Bluewaters, and The Beach, JBR - 11:59 pm
New Year's Day Special Fireworks
Al Seef - 8:30 pm
DSF Daily Fireworks
16 December 2022 - 25 December 2022 at Bluewaters and The Beach, JBR - 9:30 pm
26 December 2022 - 30 December 2022 at Al Seef - 8:30 pm
2 January 2023 - 8 January 2023 at Dubai Festival City Mall - 9 pm
9 January 2023 - 15 January 2023 at Bluewaters and The Beach, JBR - 8:30 pm
16 January 2023 - 22 January 2023 at Dubai Festival City Mall - 9 pm.
DSF Drone Light Show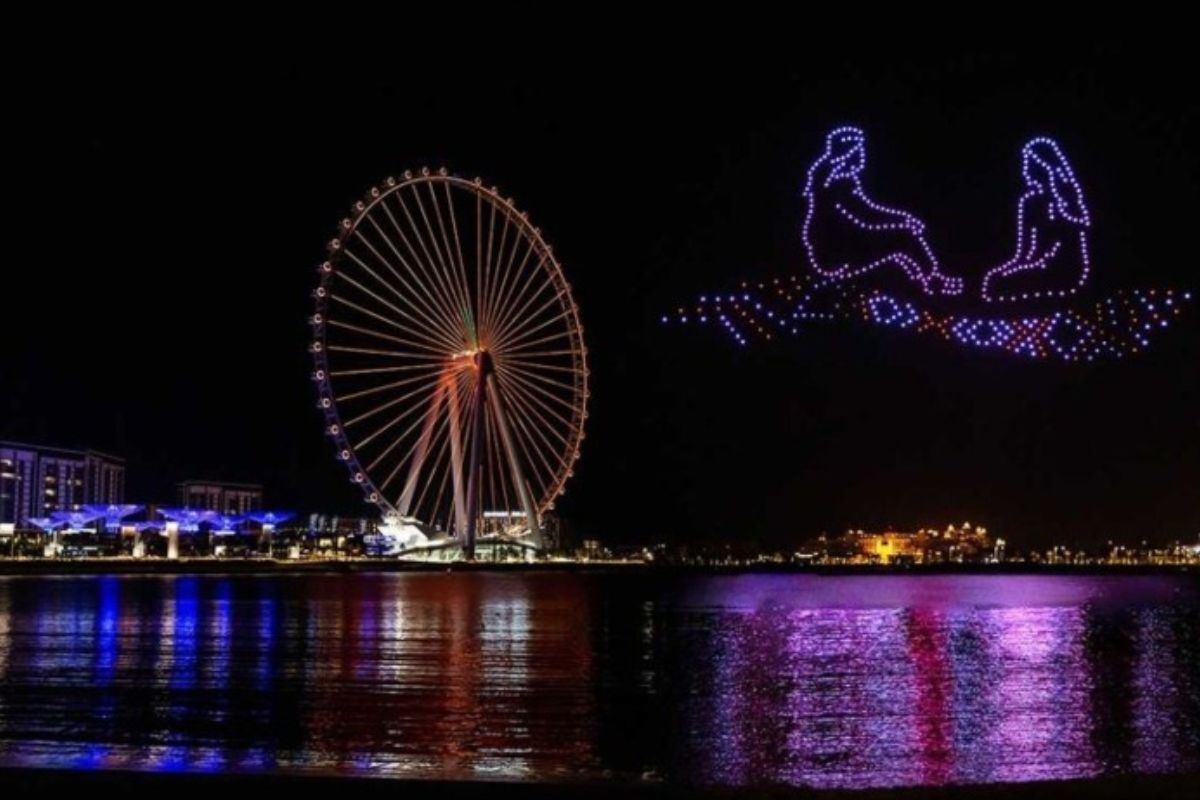 Dubai offers you an exclusive opportunity to witness choreographed 3D animations live every day during the DSF season. It is the longest-running drone show in the region.
The 3D drones have come with a new choreographed spectacle to entertain the viewers. The music is composed specifically for DSF performances. Two shows will be put up every night.
The first show features theme-based choreography. The story will be about a tourist coming to Dubai to attend DSF and leaving with cherishable moments in the city. Each show will focus on any aspect of DSF like markets, raffles, live shows, and so on. The second show 'Future of Dubai' is about sustainability and connectivity focusing on Dubai 2040.
You can watch the shows from Bluewaters and The Beach, JBR. Try to reach the venue earlier to get the perfect spot to view the DSF drone light show.
Event Schedule

Dubai Laser Show
23 December 2022, 24 December 2022, 13 January 2023, 14 January 2023, 27 January 2023, 28 January 2023 - 7 pm and 10 pm
New Year's Eve Special Drone Show
31 December 2022 - 8 pm and 11 pm
DSF Daily Drone Show
15 December 2022 - 29 January 2023 (except on laser show days and New Year's Eve) - 7 pm and 10 pm.
Dubai Lights: The Spark Within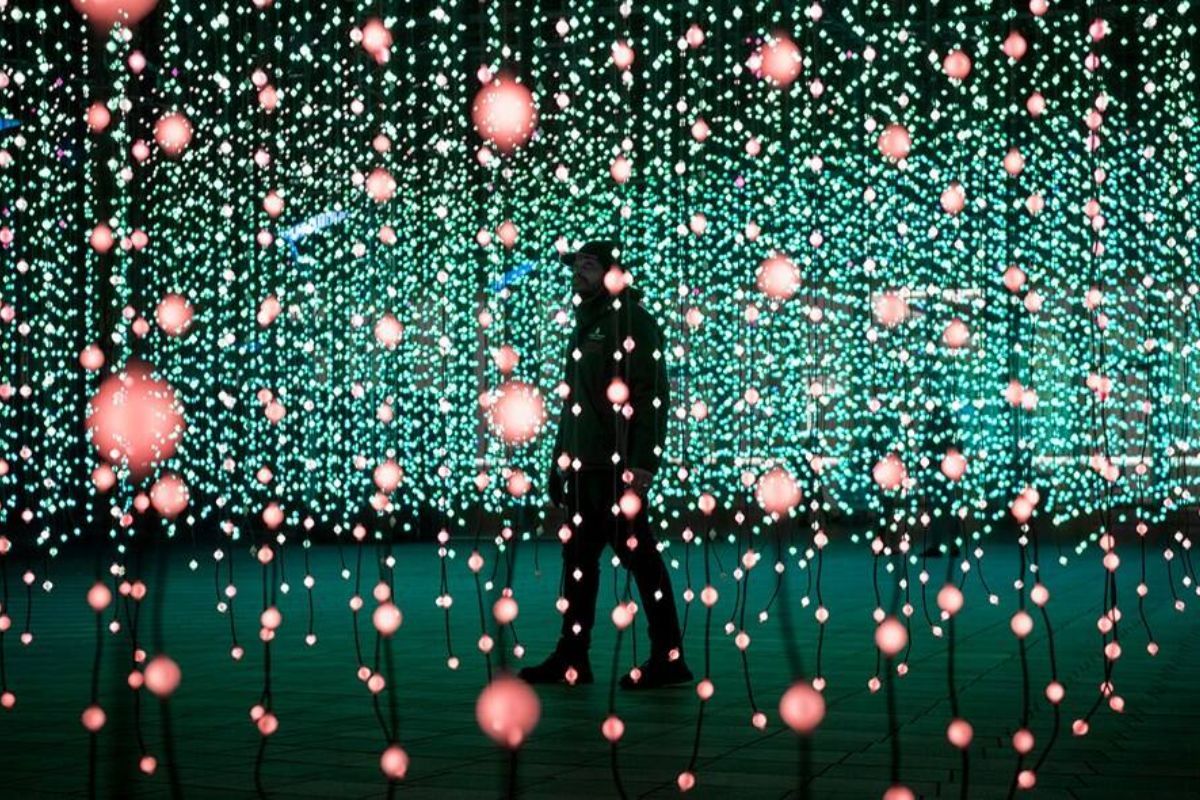 Dubai Lights: The Spark Within returns this DSF at City Walk, Dubai. These photo-worthy landmark structures were previously showcased at Amsterdam Light Festival. There are 10 interactive installations by internationally recognized artists at the venue which created magic with lights and colors.
Some of the best art installations are Bunch of Tulips, The Sphere 3D, and Light Piano. While at the place, take an immersive walk through Submergence and tornado to watch the rotating effects of the meteorological cyclone. An art installation of giant red lips is made with 1,500 lights to create Desire.
Italian artists Angelo Bonello, Luigi Console, and Valentina Novembre have created extraordinary art pieces like Run Beyond and Never Ends.  
Event Schedule

15 December 2022 - 29 January 2023 at City Walk, Dubai.
Sea Wonder Festive Parade
Fancy an underwater immersive parade? Head to any of the Nakheel Destinations on the Palm Monorail to witness these mesmerizing underwater life illustrations. Visit the Nakheel Mall to meet and greet Santa and then take a picture with the giant illuminated jellyfish tree.
Visit The Pointe to witness the marvelous fountain show along with the illuminated underwater sculptures. The Palm Fountain Show now runs under a festive theme. You can also see beautiful illuminated structures of life-size dolphins, pink coral ornaments, starfish, and seashells in the water.
All these underwater installations are made up of recycled, repurposed, or reusable materials. For more info, visit their website.
Event Schedule

Palm Monorail Sea Wonder Journey
14 December 2022 - 15 January 2023 on Palm Monorail
Meet and Greet with Santa
15 December 2022  - 30 December 2022 (weekends only) at Nakheel Mall
Sea-inspired Parade
23 December 2022 - 24 December 2022 from Al Ittihad Park to Nakheel Mall - 6 pm to 8 pm.
Sky Castle by Eness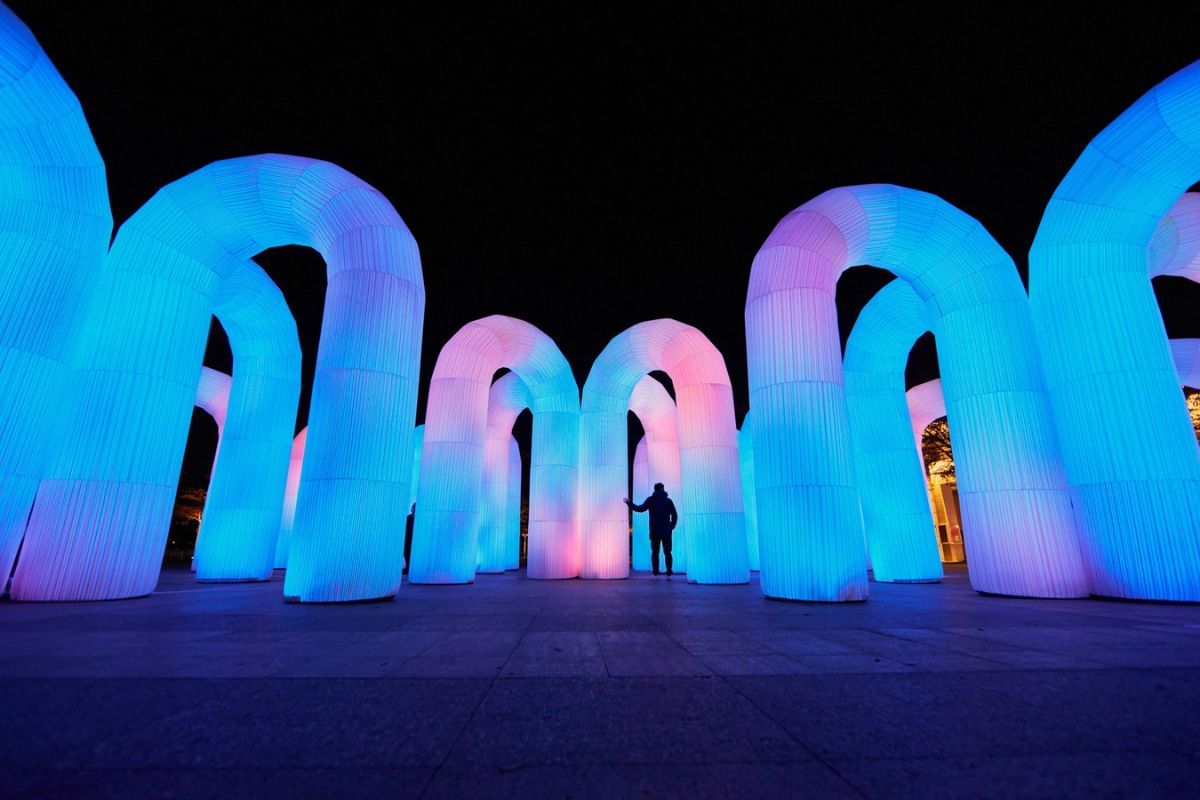 Sky Castle is an interactive light and sound art installation in Dubai Design District (d3). It brings beautiful color illumination to the space with the inflatable arches.
Walking through Sky Castle will let you have an immersive experience with each of your movements contributing to the melodic xylophone soundscape which stimulates the color to change inside the arches. The light, color, and music work in perfect powerful synchrony which will evoke joy inside each visitor that passes through the Sky Castle. The orchestra is dependent on the crowd and therefore varies depending on the crowd flow and fluctuations.
This interactive art installation comes to Dubai for the first time and has been previously set up in Sydney, Hong Kong, and Brussels.
For more info, visit their website.
Event Schedule

15 December 2022 - 29 January 2023 at Dubai Design District (d3)between building 9 and 10.
Dubai 80's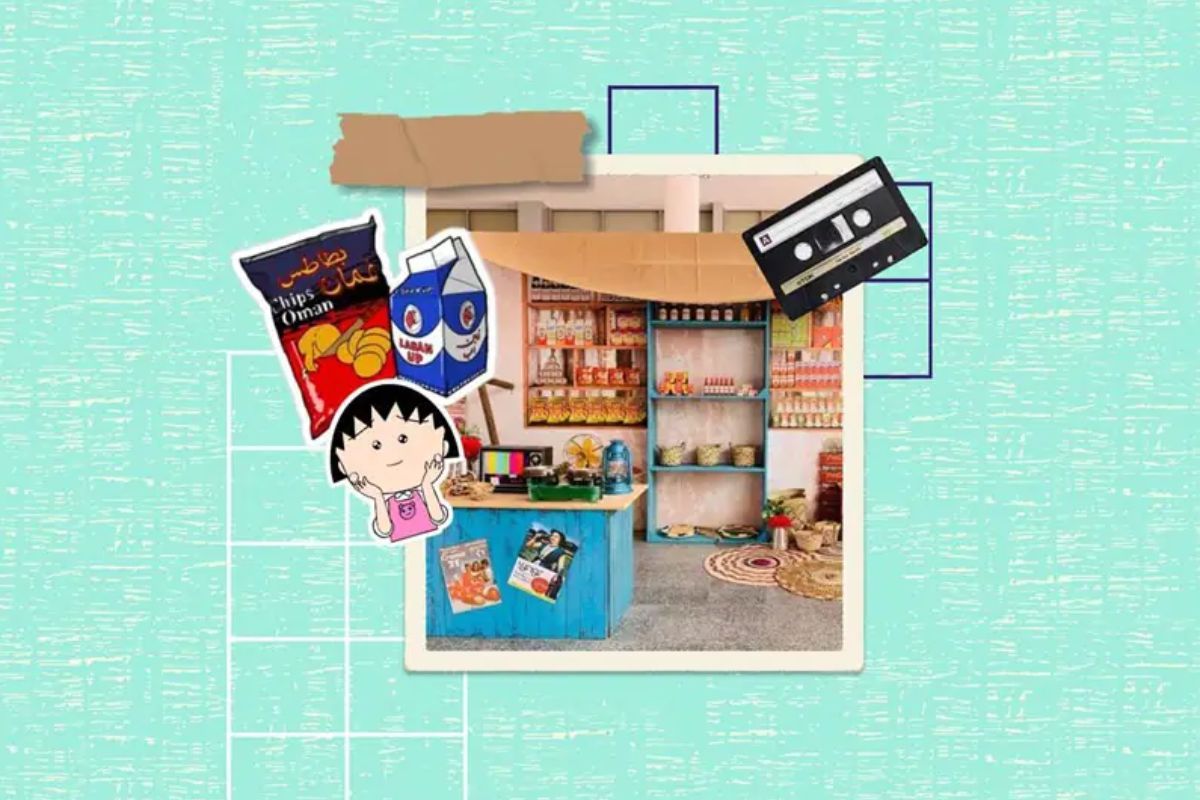 This one is for those who were brought up in this beautiful city during the early 2000s. Have a walk through the nostalgic lane at Dubai '80s. At Last Exit Al Khawaneej, you will be taken on a journey with an immersive experience that will make you recollect the good old days in Dubai. This event is perfect for a family day out where you can share your memories of old Dubai.
You will also experience the pop culture of the past from the '80s, 90's, and early 2000s. You can see the snacks and drinks from your precious childhood. You can also buy your favorite snacks from the vendors.
This exclusive pop-up features classic cartoons like Captain Majid and other TV shows playing on a loop. You can also play vintage arcade games and top the leader scoreboards. There are vintage cars kept on display and local artists doing nostalgic graffiti on the wall at the venue.
Event Schedule

23 December 2022 - 8 January 2023 at Al Khawaneej Walk and Last Exit Al Khawaneej - 5 pm to 11 pm.
Tunes DXB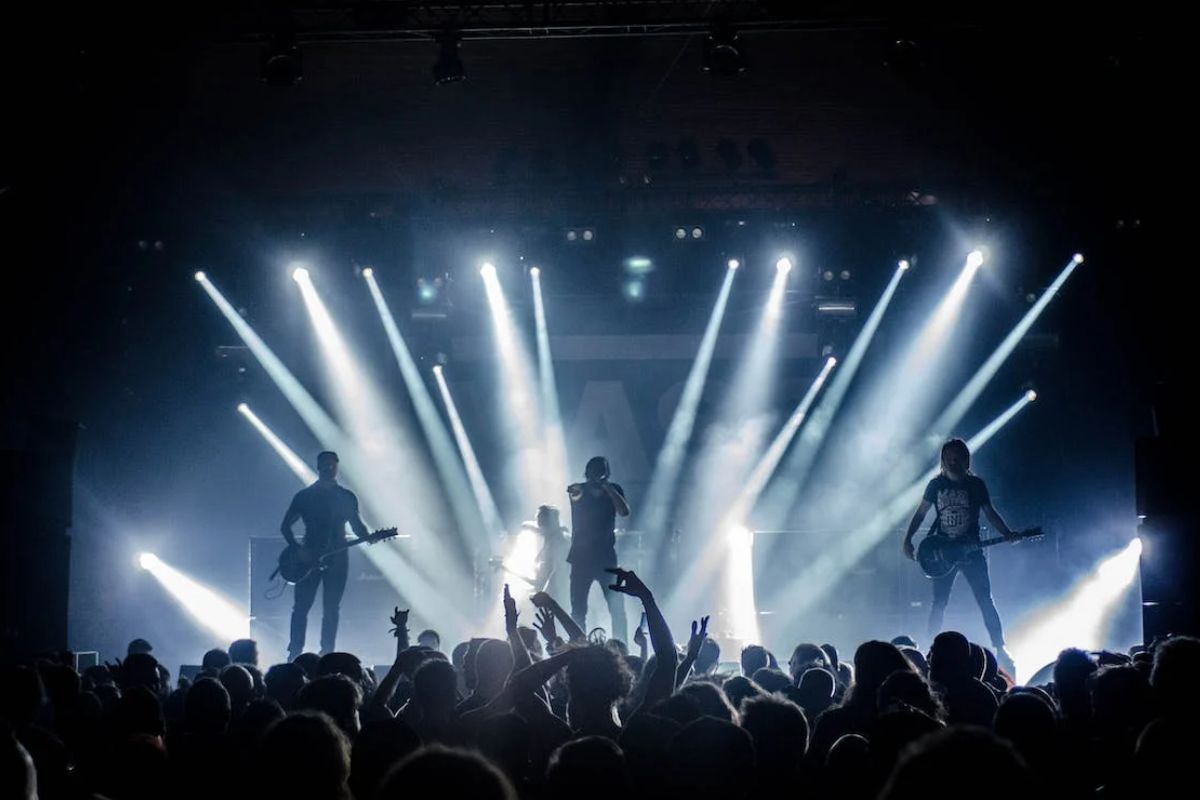 What is more exciting than watching a live music show for free? Tunes DXB lines up musicians to treat Dubai with amazing music on temporary stages at 12 different locations in the city.  
Emirati musical talents are getting ready to entertain you this DSF season. Arqam, Hamdan Al Abri, Alya Al Ali, Maitha Al Mansoori, and Shebani are some of the Arab Musicians that will be performing in Dubai. From rock and pop to Bollywood you can listen to vibrant music this season.
Follow @CelebrateDubai to keep updated about the musical events by Tunes DXB.
Event Schedule

6 January 2023 - 15 January 2023 at 12 locations in Dubai.
Also read: