Dubai is one of the safest cities in the world because of the Emirate's road system and safety requirements.
Over the past few months, Dubai has executed a number of significant road upgrades. These include the Sheikh Rashid bin Saeed Corridor Improvement Project, the Infinity Bridge built as part of the Al Shindagha Corridor Improvement, and the Dubai-Al Ain Road Improvement Project.
Several major highways will be developed by the Roads and Transport Authority (RTA) "in the next phase," top officials informed Dubai Crown Prince Sheikh Hamdan bin Mohammed bin Rashid Al Maktoum on Tuesday. These consist of:
Hessa Street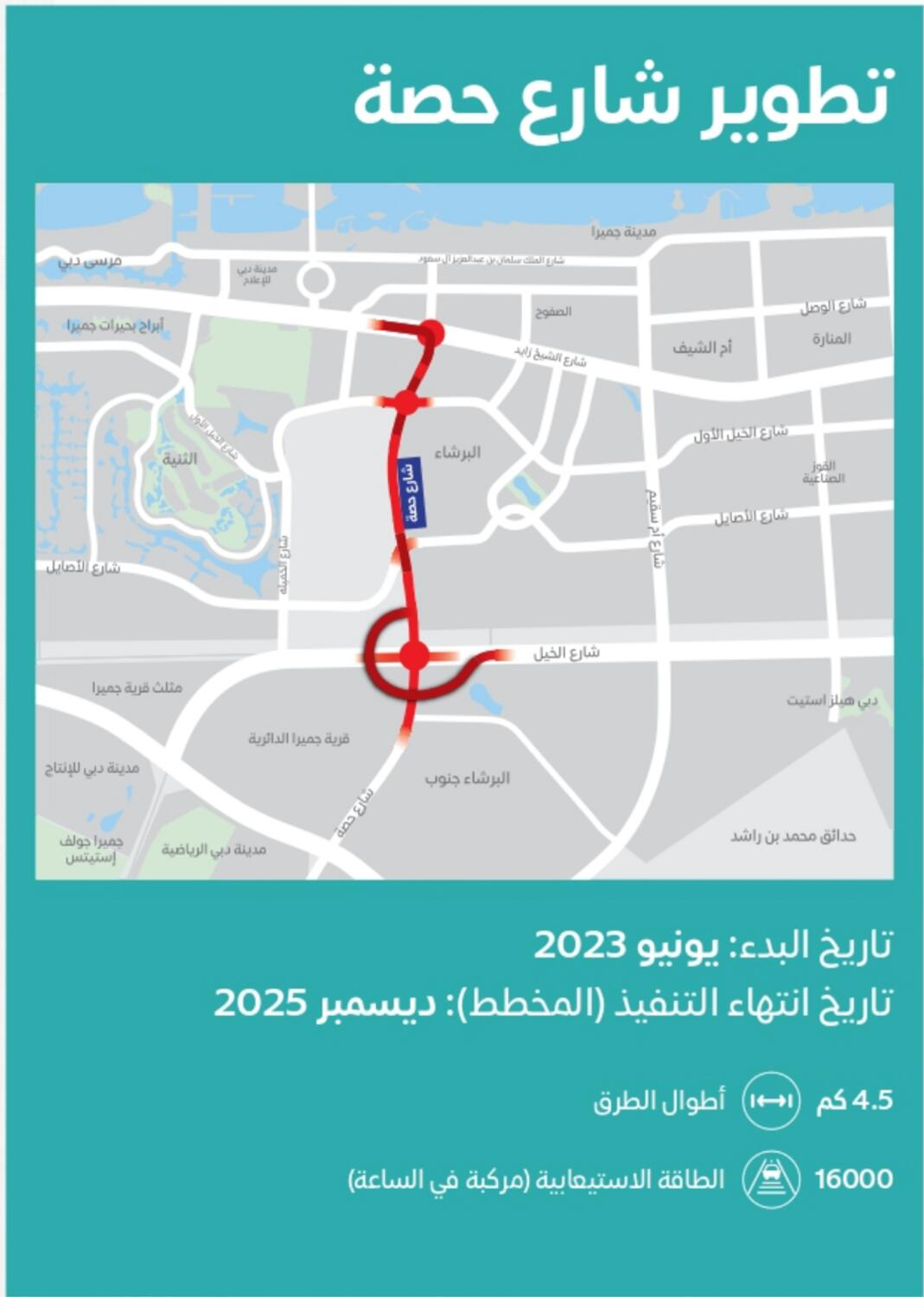 Hessa Street will be upgraded to increase its capacity to 16,000 cars per hour throughout the 4.5 km stretch between its intersection with Sheikh Zayed Road and that with Al Khail Road.
Umm Suqeim Street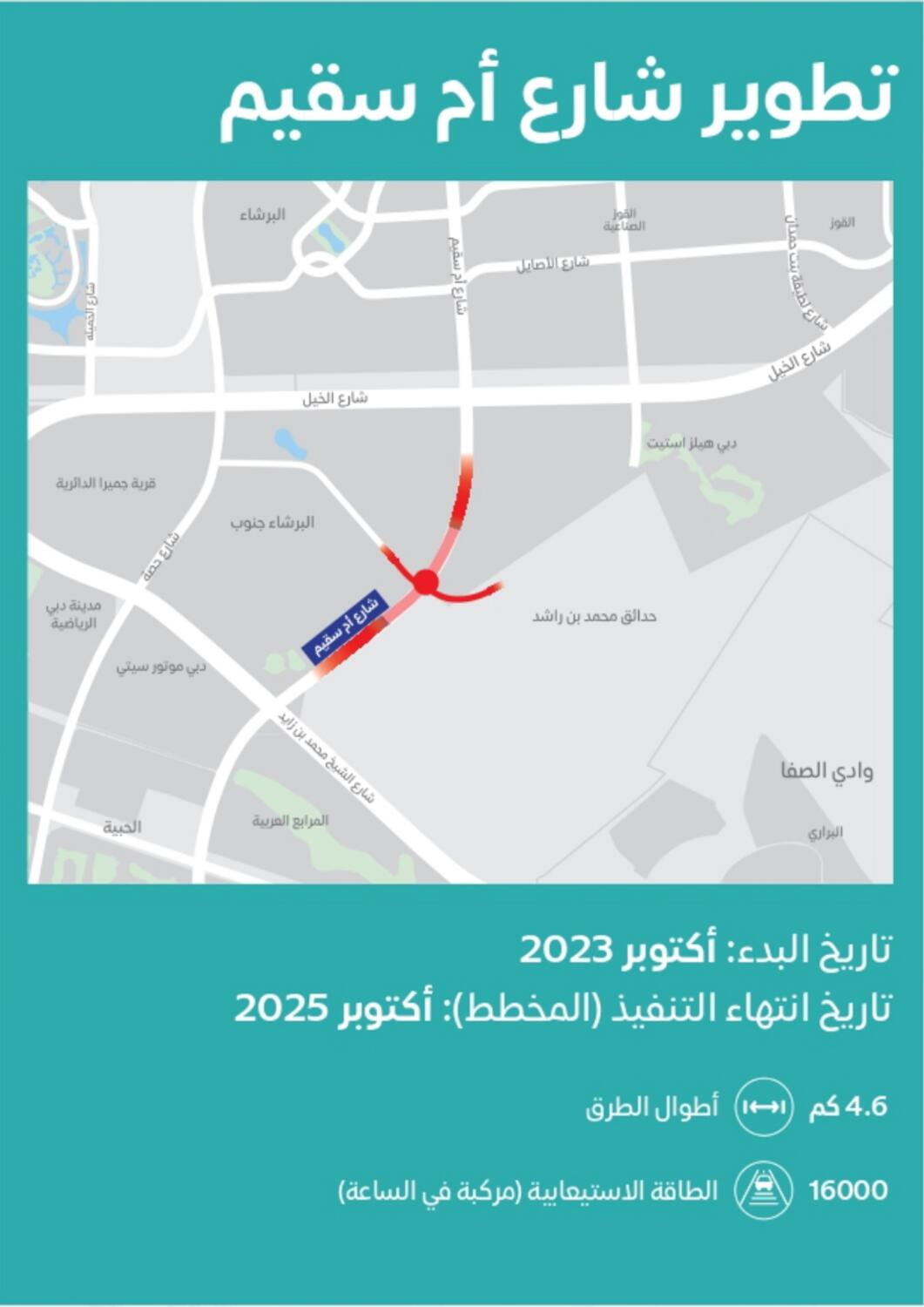 An expansion will be made to the 4.6 km stretch between its intersection with Al Khail Road and that with Sheikh Mohammed bin Zayed Road to enhance its capacity to 16,000 cars per hour.
Al Khaleej Street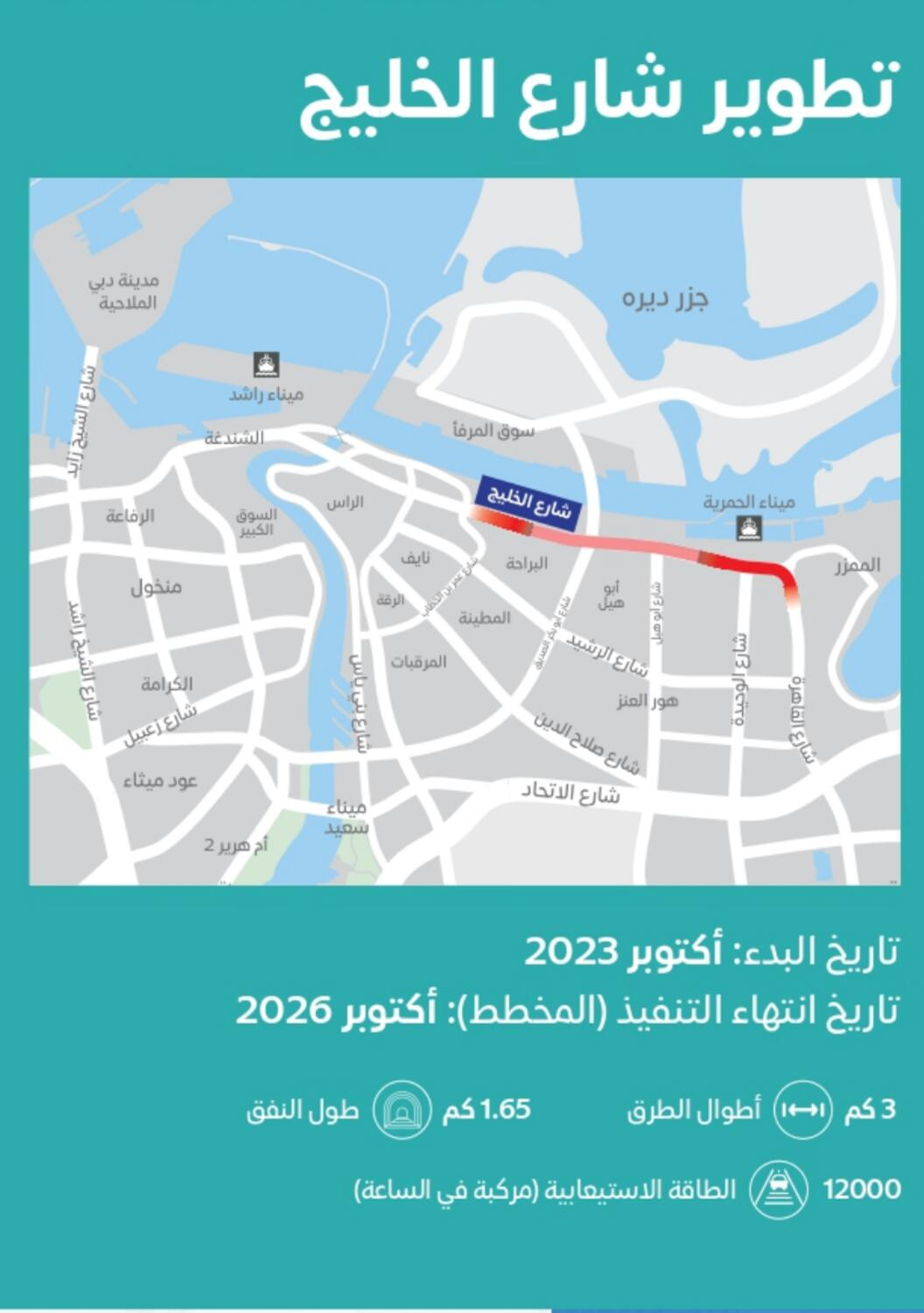 The project involves building three underpasses that are a total of 1.65 kilometers long and have a combined capacity of about 12,000 cars per hour. The project spans a distance of 3 kilometers from the Infinity Bridge ramp to Cairo Street.
Sheikh Hamdan was reviewing the RTA's strategic programs and objectives at the time.
The Dubai Crown Prince was made aware of the key signs that Dubai's road network infrastructure was rapidly developing. The overall length of Dubai's road network increased by 115% from 8,715 lane-km in 2006 to 18,768 lane-km in 2022.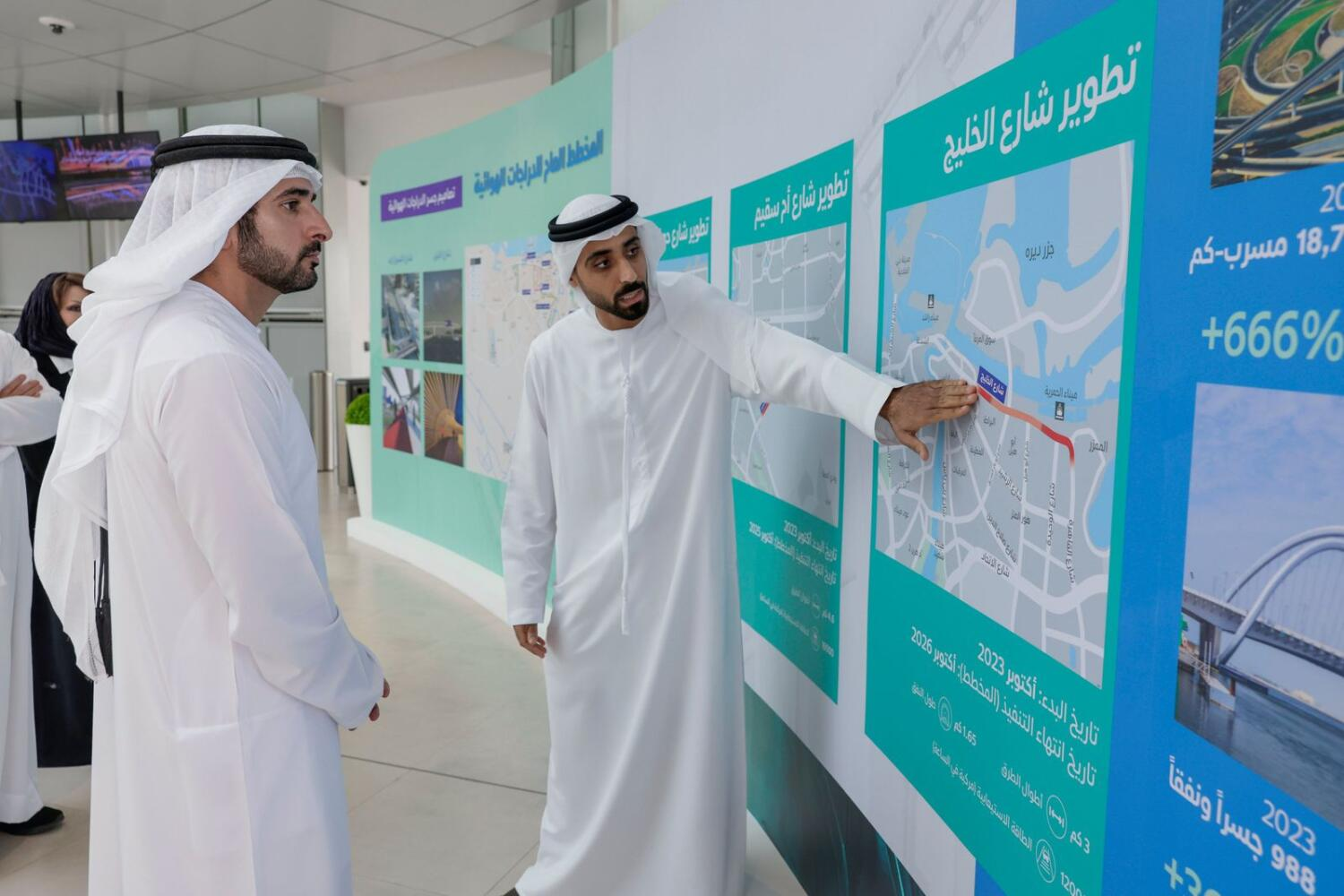 In terms of traffic safety, Dubai ranks with urban centers in Sweden, Norway, and Japan thanks to the emirate's road system and safety regulations.
The average amount of time required to drive a distance of 10 kilometers in Dubai's central business district (CBD) was lower than that of other big international cities like Los Angeles, Montreal, Sydney, Berlin, Rome, and Milan. TomTom, a company that tracks traffic and congestion throughout the world, reported that the journey time in Dubai's CBD was 12 minutes every 10 kilometers, which is lower than the global average of 21 minutes per 10 kilometers.
News Source: Khaleej Times