Dubai Chamber of Commerce in collaboration with Dubai Chamber of Digital Economy, two of the three chambers operating under Dubai Chambers has launched six business groups within the digital industry.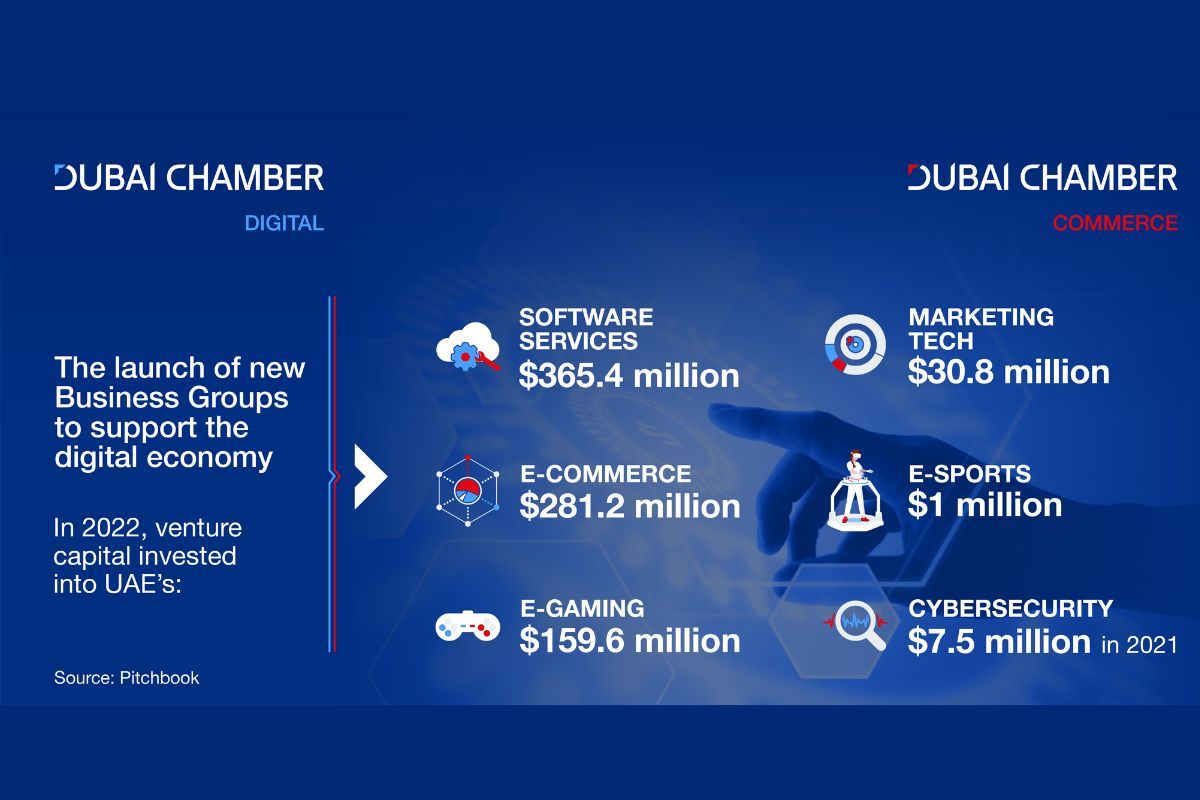 Strengthening the emirate's digital economy, the newly setup business groups are for software services, e-commerce, connectivity, online gaming services and e-sports, marketing and social marketing agencies as well as cybersecurity services.
Commenting on the launch of these business groups, H.E. Omar Sultan Al Olama, Minister of State for Artificial Intelligence, Digital Economy and Remote Work Applications, and Chairman of Dubai Chamber of Digital Economy said:
"The digital economy is a major pillar in Dubai's D33 Agenda, with UAE embarking on a new phase in which it seeks to pioneer and sustain the growth of an economy based on knowledge, innovation and future technologies. These business groups come in line with D33's objectives which include generating new economic value from digital transformation, at an average of AED100 billion annually."
Driving the setting up of business groups in Dubai, Mohammad Ali Rashed Lootah, President & CEO of Dubai Chambers, added,
"Business groups are the key to ensuring that the various economic sectors in Dubai are well-oiled machines, particularly for the digital space—an industry that is a cornerstone in Dubai's economy. By providing a forum that facilitates mutual dialogue between the sector's stakeholders and government entities, the business groups will be able to address policy matters and enhance the competitiveness of their respective sectors."
Dubai's robust and dynamic digital industry has seen tremendous development over the last few years. As 5G becomes the most important wireless connectivity technology, it has boosted the experience for users across the UAE. On a global scale, the UAE had one of the fastest median download speed over 5G at 516.15 Mbps and 511.70 Mbps last year, according to GSMA.
As a result, the six sectors—software services, e-commerce, connectivity, online gaming services, e-sports, marketing and social marketing agencies and cybersecurity—saw healthy capital investment flows. According to Pitchbook, in 2022 UAE's software services saw US$365.4 million in capital invested, e-commerce had US$281.18 million, gaming saw US$159.62 million, e-sports had US$1 million in investments, marketing tech witnessed US$30.81 million in capital invested. Capital invested in cybersecurity companies and deals in the UAE for 2021 were accounted at US$7.25 million.
Dubai Chamber of Digital Economy together with Dubai Chamber of Commerce is committed to unlocking the full potential of Dubai's digital economy, which has grown two and a half times faster than global GDP over the past two decades, almost doubling in size since 2000. The six new business groups are part of the chambers' efforts in transforming Dubai into an international technology hub.
News Source: Dubai Media Office