An exciting June awaits you! Keep an eye on these spectacular events taking place in Dubai this June so, that you don't miss out and book your tickets in advance.
1. La Perle by Dragone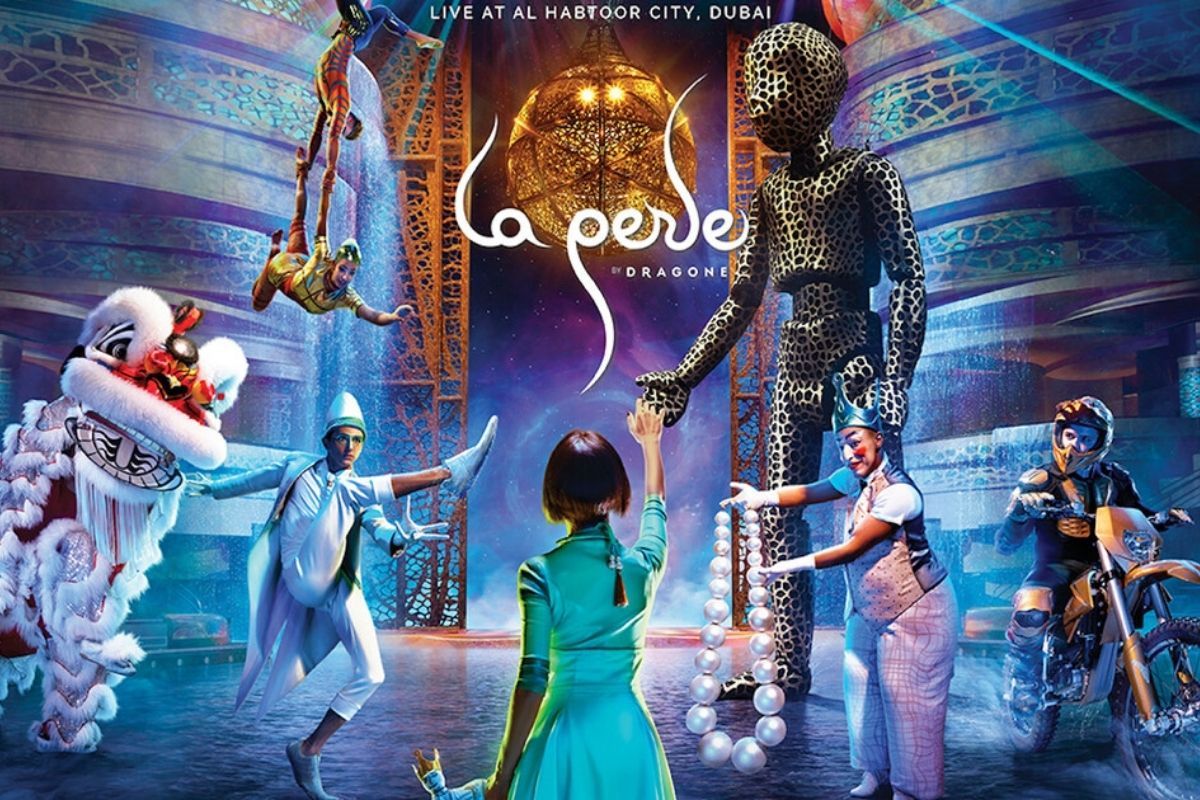 The La Perle live show is something that is beyond your imagination. A spectacular masterpiece by Franco Dragone. The storyline of the fascinating spectacle lies in the fairy journey of a fisherwoman around the UAE looking for a lost pearl. You will feel that you have fallen into a dream and transported into another world with the scenes of magical projections, epic choreography, breath-taking aerial acrobatics, awe-inspiring motorcycling feats, and astounding diving stunts.
Venue: Al Habtoor city  Dates: 1st - 30thJune (except Sundays and Mondays) Timings: 6:30pm-9:00 pm Price: Starting from AED 209 Duration of the show: 90 minutes
You can buy the tickets here
2. Bongo's Bingo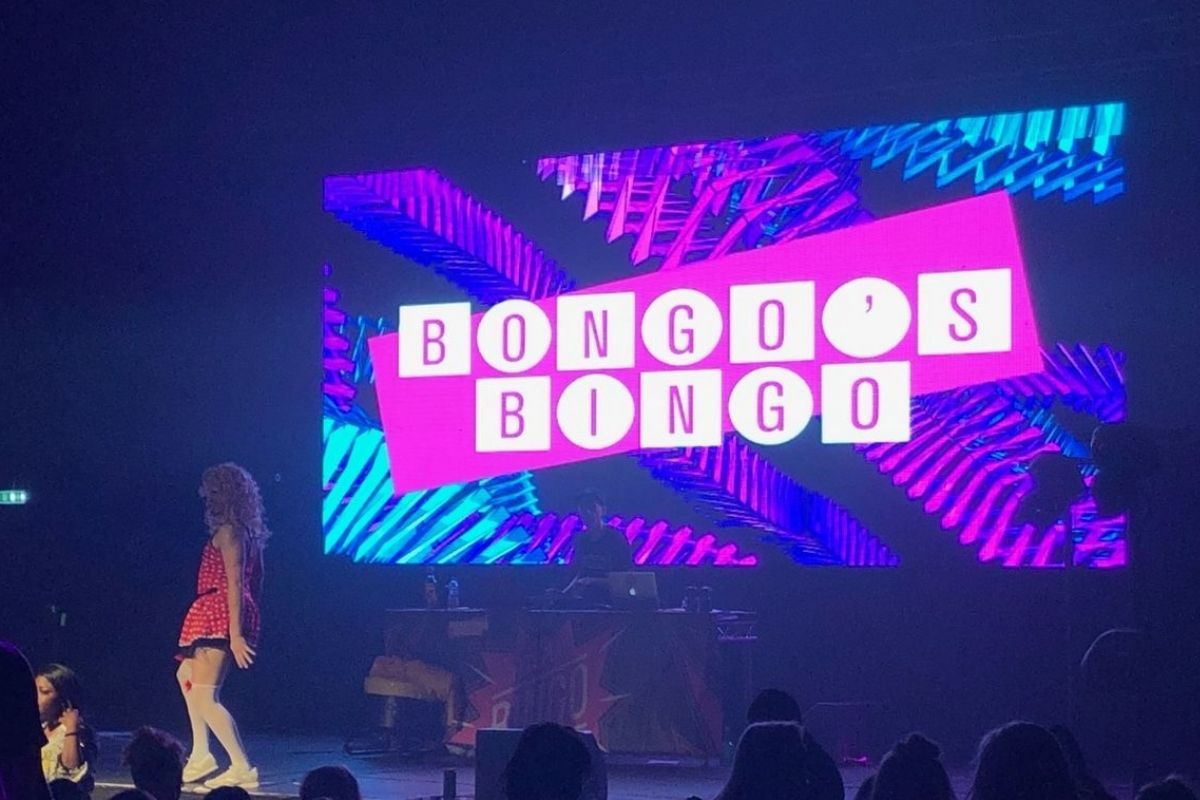 Get ready for a spectacular game night as Bongo's Bingo returns for a brand-new edition this June. Gather your friend group and head to the Asateer Tent for a night of incredible entertainment. Expect all the unique Bongo's Bingo music, dancing and prizes which combined create the wildest and most talked about night around. You can take your Bongo's Bingo experience to the next level with their VIP tables for 3,000 AED. Spots are limited, so book your tickets soon.
Venue: Atlantis, The Palm Date: 3rd June  Timing: 8:00 pm Show Starts at 9:00 PM Price: 150.00 AED
Get your tickets here
3. The Laughter Factory's 'Stupidity on Steroids' tour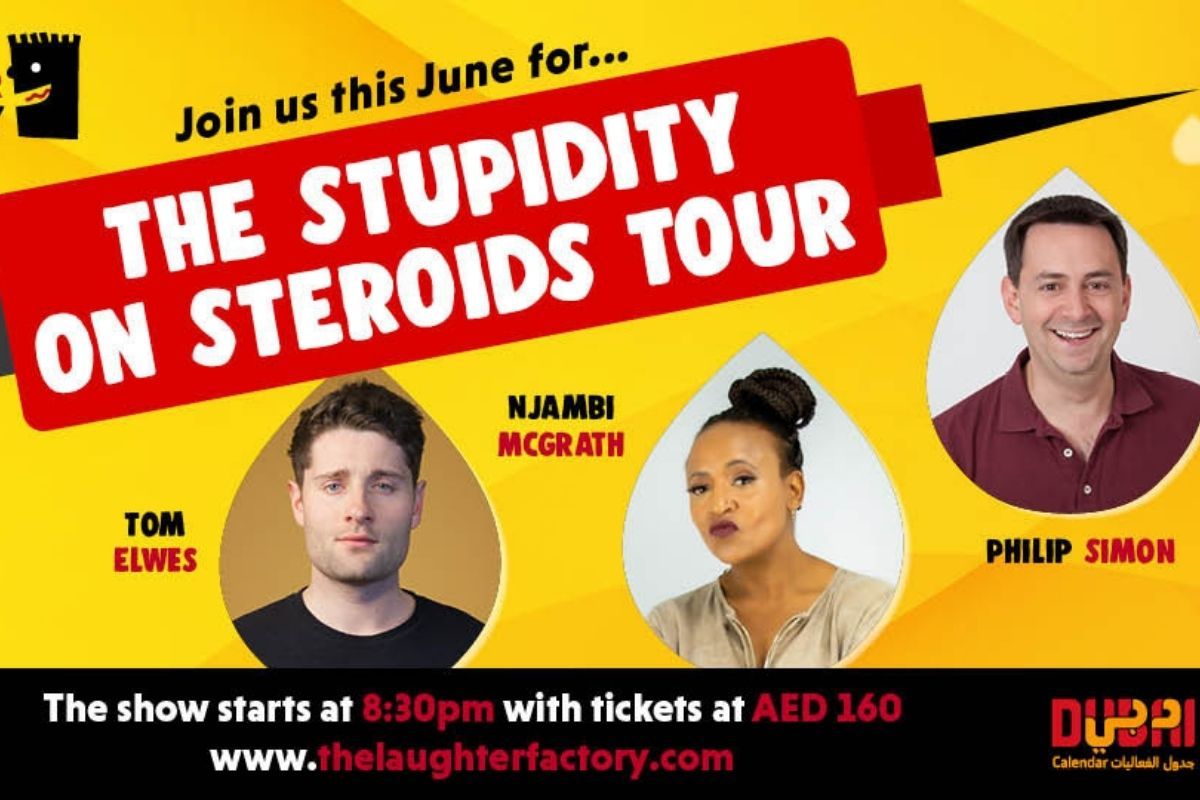 You will work out your abs in fits of laughter as Dubai's longest-running comedy night returns with a fresh triple-bill line-up. Comics Tom Elwes, Philip Simon and Njambi McGrath will leave you in side-cramping chuckles at The Laughter Factory's latest 3-day show.
Dates& Venue:  3rd, 4th June – Movenpick JBR
8th June – Zabeel House by Jumeirah, The Greens
10th June – Grand Millennium Barsha Heights
11th June – Dukes the Palm, A Royal Hide Away Hotel
Time: 8:30 pm Ticket Price: AED 160 Duration of the show: 2 hours
Grab your tickets here
4. The Queen's Platinum Jubilee Celebratory Dinner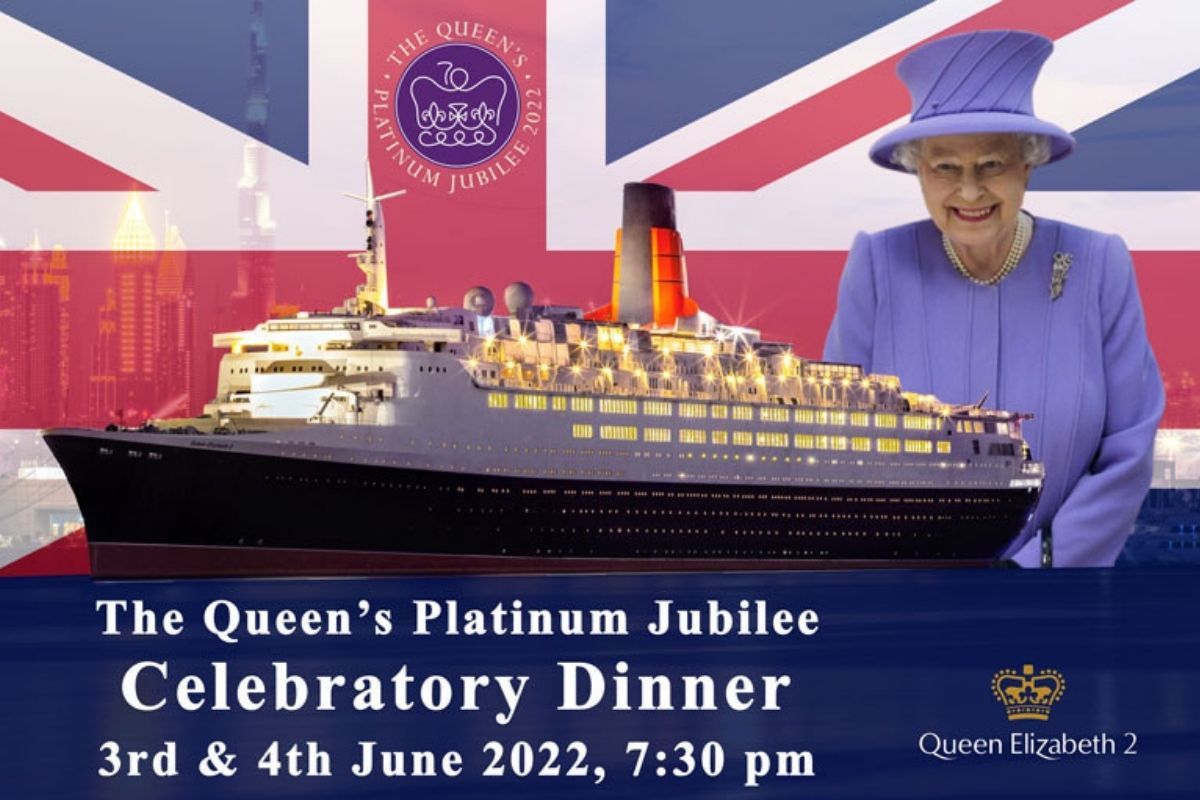 The Queen's Platinum Jubilee Celebratory Dinner, in the Queen's Ballroom on the QE2, is a celebration of Queen Elizabeth II's 70 years reign of Great Britain and Northern Ireland. Entertainment will be brought to you by a Royal Marines Corps of Drums, a Piper and a Military Band, who have been specially flown over for the week's celebrations on the QE2. You will be piped to dinner and Dubai Eye's own Tom Urquhart will be your host for the evening. Once the band finish playing, Dubai 92's Remix Rich will keep you entertained until past midnight!
Age policy: 21+ yrs Dress code: Black Tie, Formal or National Dress
Venue: Queen Elizabet 2 Dates: 3RD and 4thJune Price: AED 150.00
Get your tickets here
5. Tresind Studio x Fusions by Tala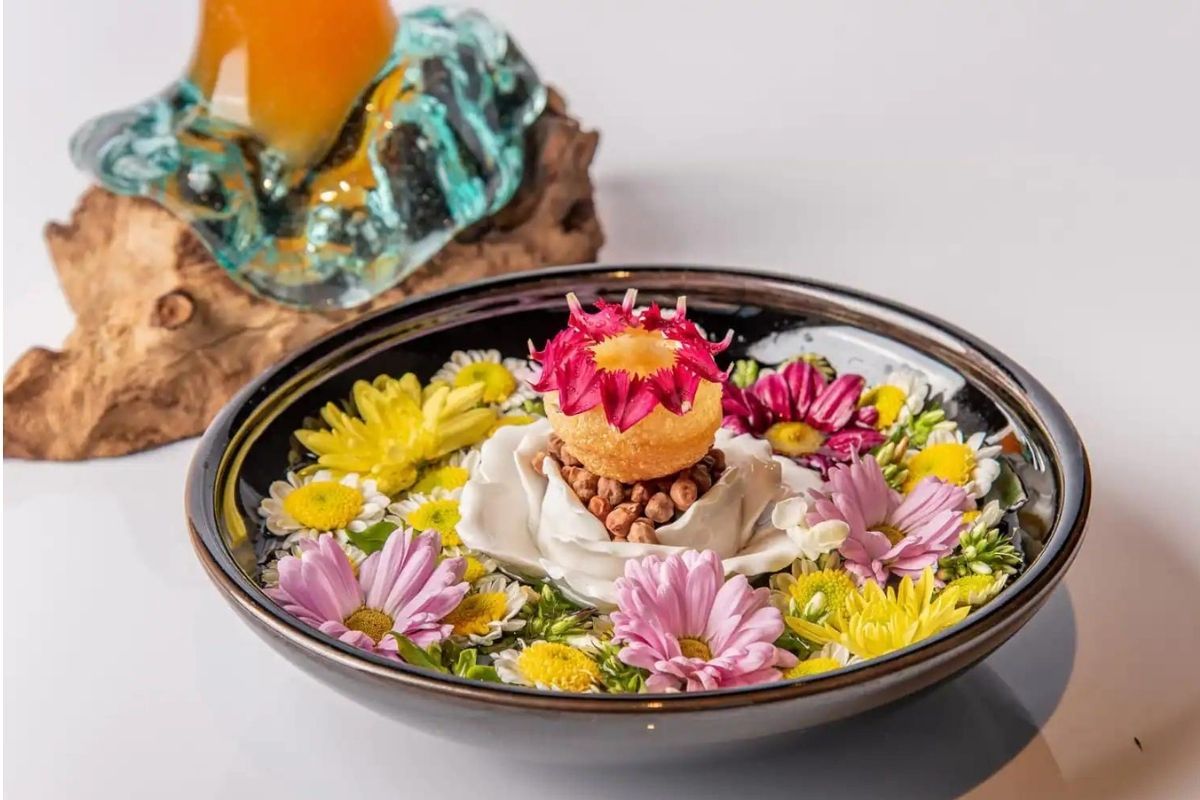 Food lovers should mark their diaries for an unmissable two-night only chefs' collaboration between Tresind Studio's Himanshu Saini and Tala Bashmi.  Bashmi, is known for her experimental take on dishes and her use of ingredients and techniques from different parts of the world. Spots are limited, so reserve your table soon so that you don't miss put on a night filled with extremely yummy and delicious food.
Venue: East Wing Rooftop, Nakheel Mall, Palm Jumeirah, Dubai
Dates: 7th- 8th June Time: 6pm-9pm Price: AED 695
6. DXB Snow Run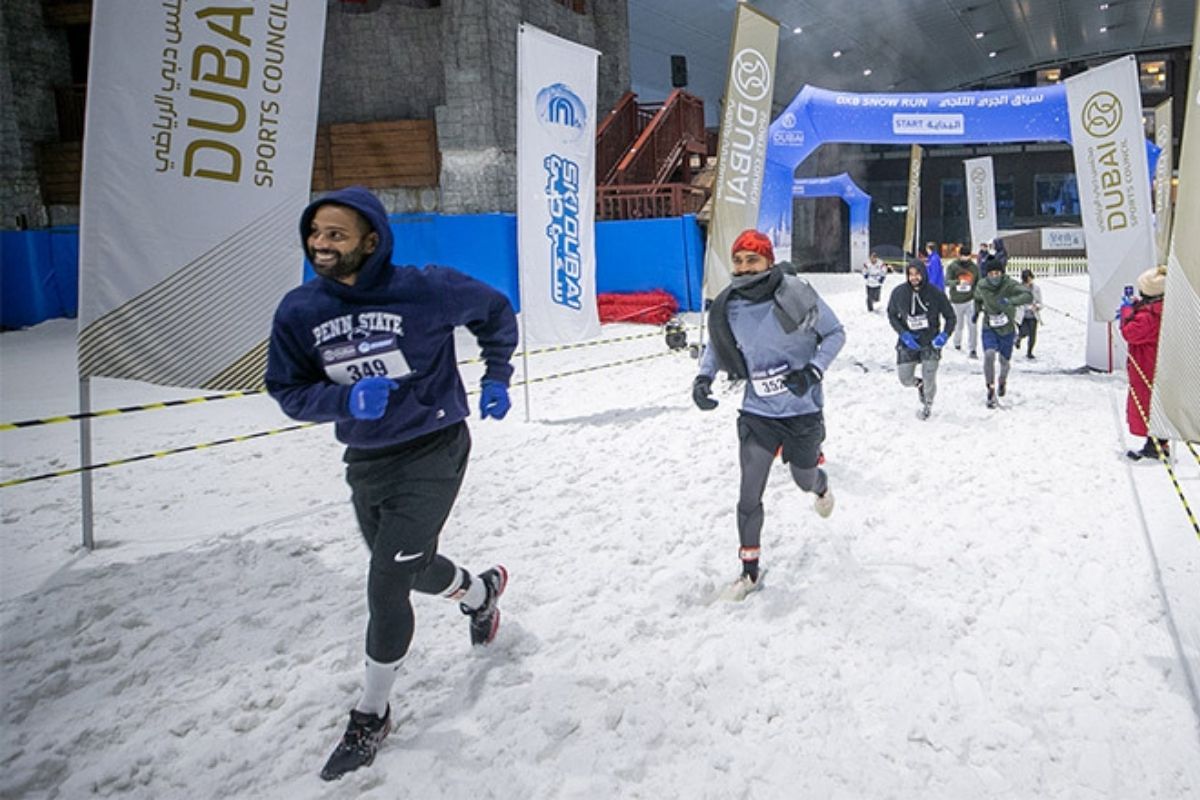 This June, the DXB Snow Run is returning to the slopes of Ski Dubai for its third annual edition. The event is organised by the Dubai Sports Council and is the first of its kind to take place in the region. Fitness enthusiasts above the age of 15 will be able to go for a run like no other, jogging up and down the indoor ski area in temperatures as cold as -4 degrees Celsius. Runners can either take on a 3km or 5km course, all athletes will receive a medal after crossing the finishing line.
Venue: Ski Dubai Date: 11th June Time: 06:30pm Price: AED 169
Get your tickets here
7. Atul Khatri Live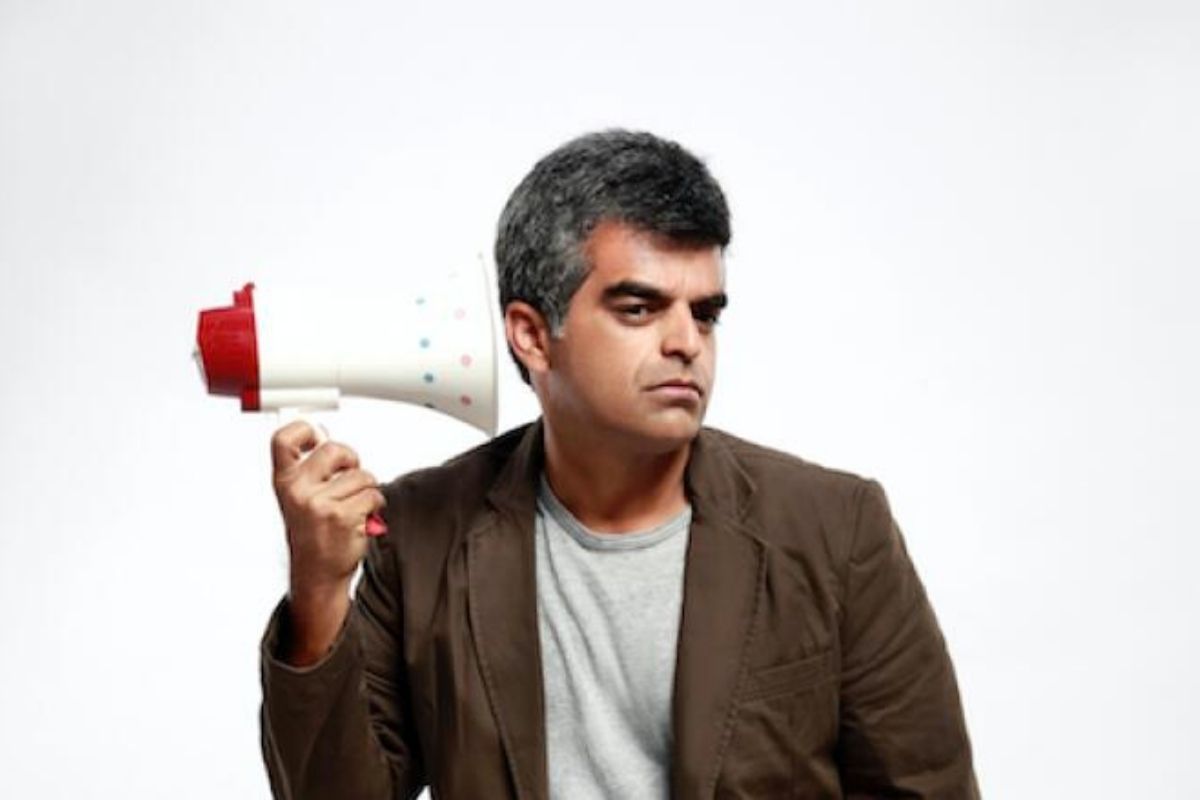 Laughter rains whenever renowned Indian comic Atul Khatri enters the scene. A CEO by day and a comedian by night, Khatri brings a refined 40+ perspective to the stage with hot takes on travel packing, the inevitability of old age and everything in between. Khatri has done over 400 comedy shows, television advertisements, and YouTube videos, he was also the winner of the "CEO's Got Talent" award by FremantleMedia.
Venue: Dubai Auditorium, Dubai College Al Sufouh Date: 11th June
Time: Open 19:30 pm, show Starts 20:30 pm Price: AED 125-169
Grab your tickets here
8.  Asli Rap Live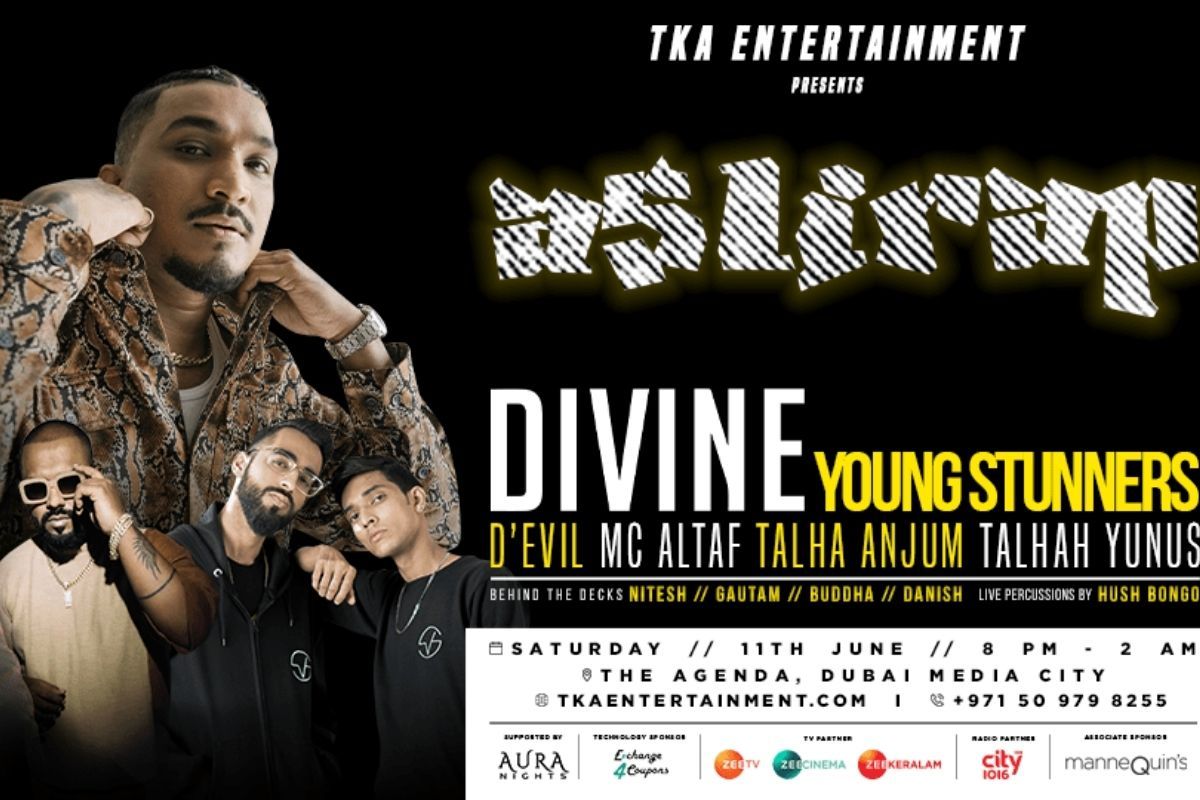 Headlined by the famous Indian rapper, DIVINE, Aslirap is an event focused on inspiring young desi talents and giving them an experience of a live musical concert by their favorite Role Models. Supporting the night and transforming the venue into larger-than-life club are local DJs from the Middle east setting transition smoothly between RnB, Hip-hop & Bollywood. Aslirap is not just another live music concert it is an experience of club nights with live performances on a larger platform.
Venue: The Agenda Venues FZC LLC - Al Jaddi St Date: 11th June
Timing: 8pm-2am Price: AED 75.00
Grab your tickets here
9. Afro World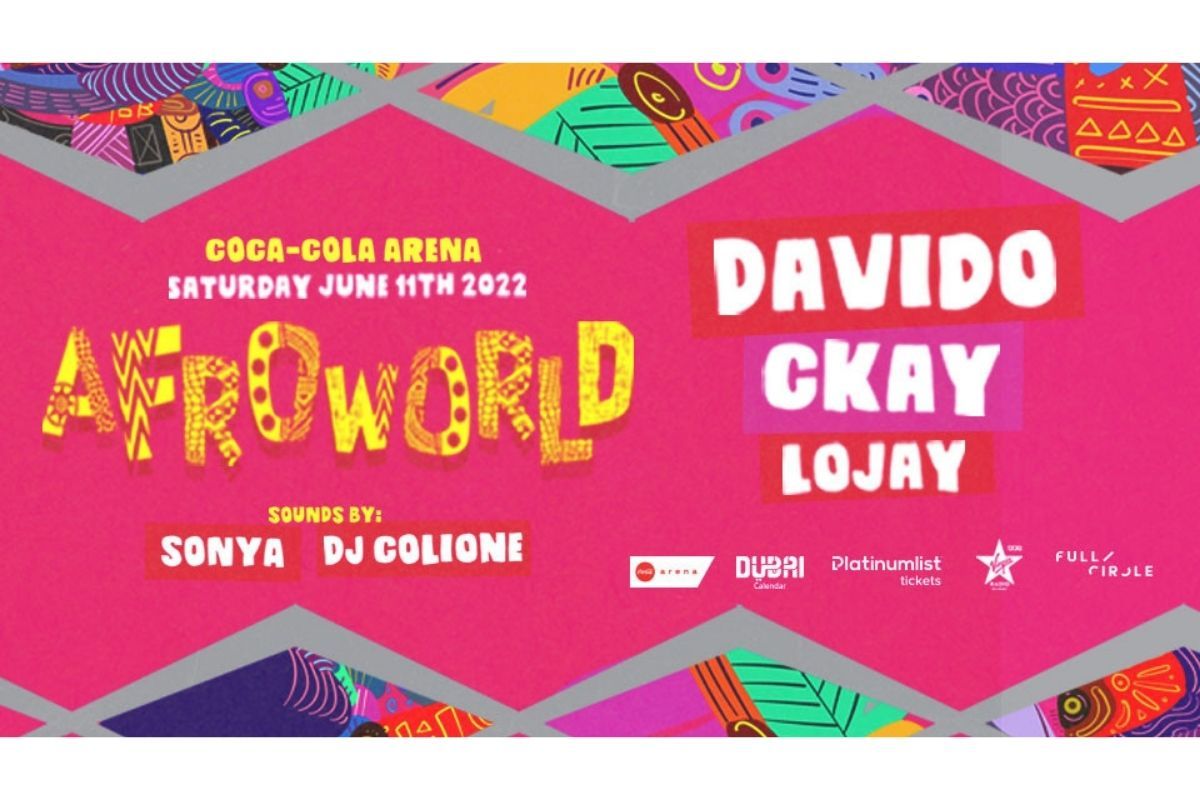 Celebrate the vibrant beats of Afropop with Davido, Ckay, and Lojay at Afroworld which is set to be another spectacular event at Dubai's home of live entertainment. This special event is in partnership with Dubai Calendar and is open to guests of all ages with a standing floor area for ages 21+, a continuation of full movement events in Dubai! You'll be dancing all night as American-Nigerian singer Davido belts out top tunes like 'Hayya Hayya', 'Dream Girl' and 'Fall'. Joining the party will be 'Love Nwantiti' hitmaker Ckay along with Lojay who has gained popularity for his hip-hop and R&B sounds. Book your tickets today for this epic celebration.
Venue: Coca-Cola Arena Date: 11th June Time: 7pm-9pm Price: AED 175- 1250
Buy your tickets here
10.  Diverse Your Destiny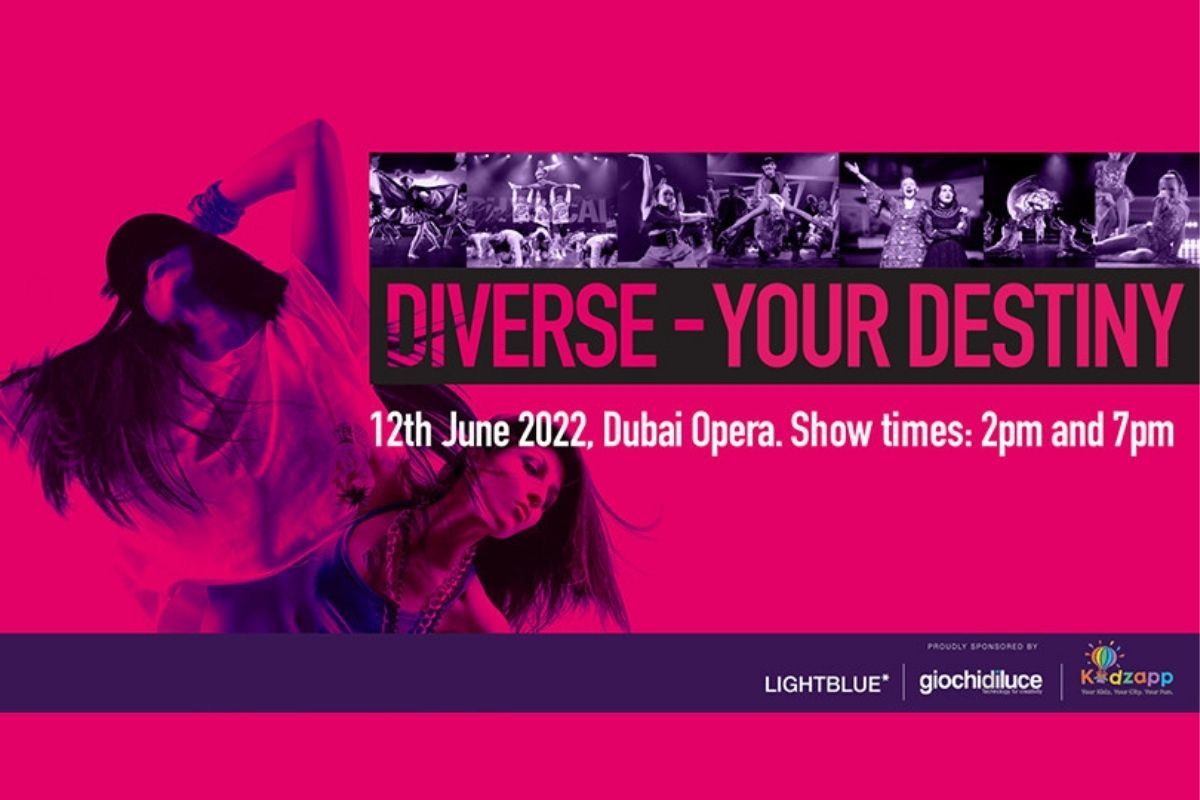 'Diverse – Your Destiny' crashes onto the stage with a huge high-energy dance spectacle, giving serious retro vibes with 'Naughty 90's'! Including chart-toppers by Britney Spears, Backstreet Boys, Snoop, and Party Rockers! Continue into the 'Popverse' with even more dance, including superstars like – Janet Jackson, Lady GaGa, Will-i-Am, Macklemore, Gwen Stafani, and more. For all the Musical Theatre lovers out there, you will not be disappointed; smash hits like Moulin Rouge', 'Dreamgirls', 'Chitty Chitty Bang Bang', 'Bugsy Malone', 'Alice in Wonderland, 'Fosse', 'Madagascar' and 'Gatsby', are also included. These magnificent performances are performed by Diverse' insanely talented students ranging in age from seven to eighteen years.
Venue: Dubai Opera Date: 12th June 2022 Time: 2pm and 7pm Price: AED 230
Buy your tickets here
11.  The UK Pink Floyd- A Tribute Show in Dubai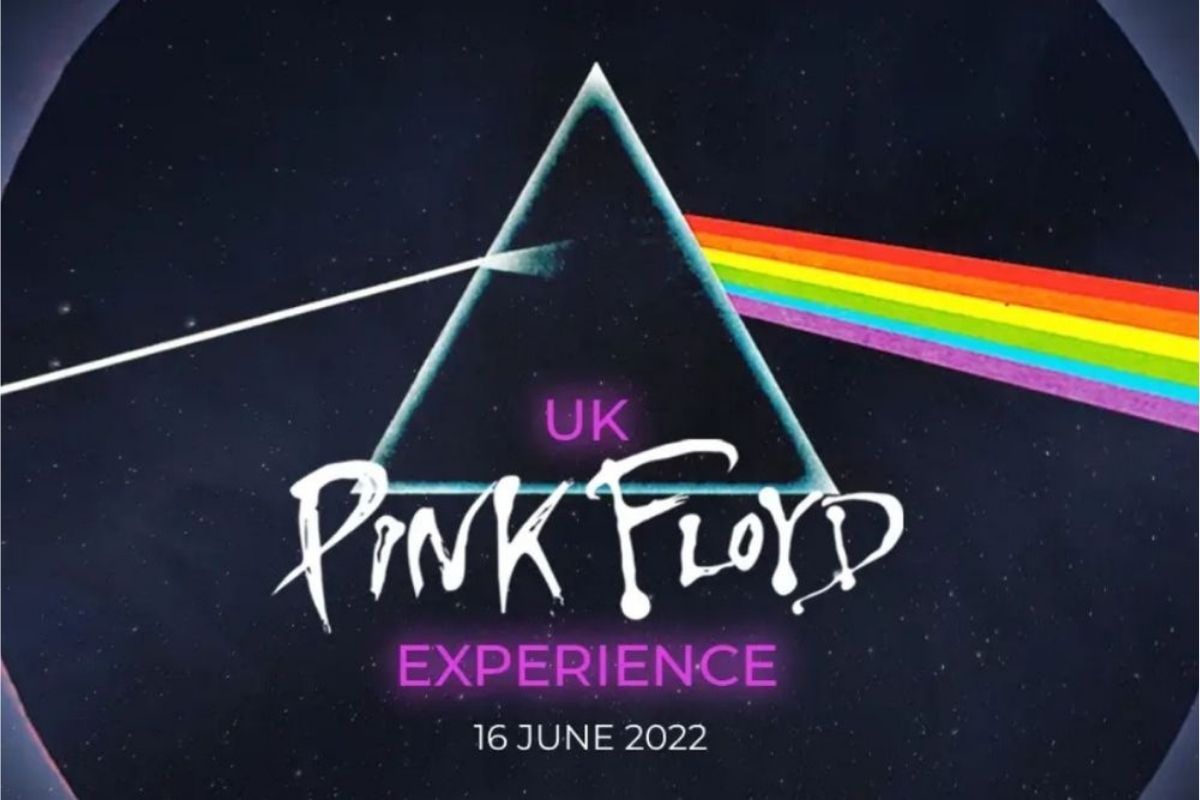 The UK Pink Floyd Experience authentically recreates the atmosphere of a Pink Floyd live performance, including impressive video projection on a large circular screen and a stunning light show. With over 50 years of hits by this legendary band, the highly acclaimed show features over two and a half hours of songs from all the iconic albums, including songs from The Dark Side of The Moon, Animals, Wish You Were Here, and The Wall. With outstanding musicianship, superb vocals, and incredible production, this spellbinding show is a true celebration of all things Floyd and appeals to fans of all ages.
Venue: Dubai Opera Dates: 15th and 16thJune Time: 8:00PM Duration: Approximately 150 mins with intermission Price: Starting from AED175
Grab your tickets here
12.  Alice in Wonderland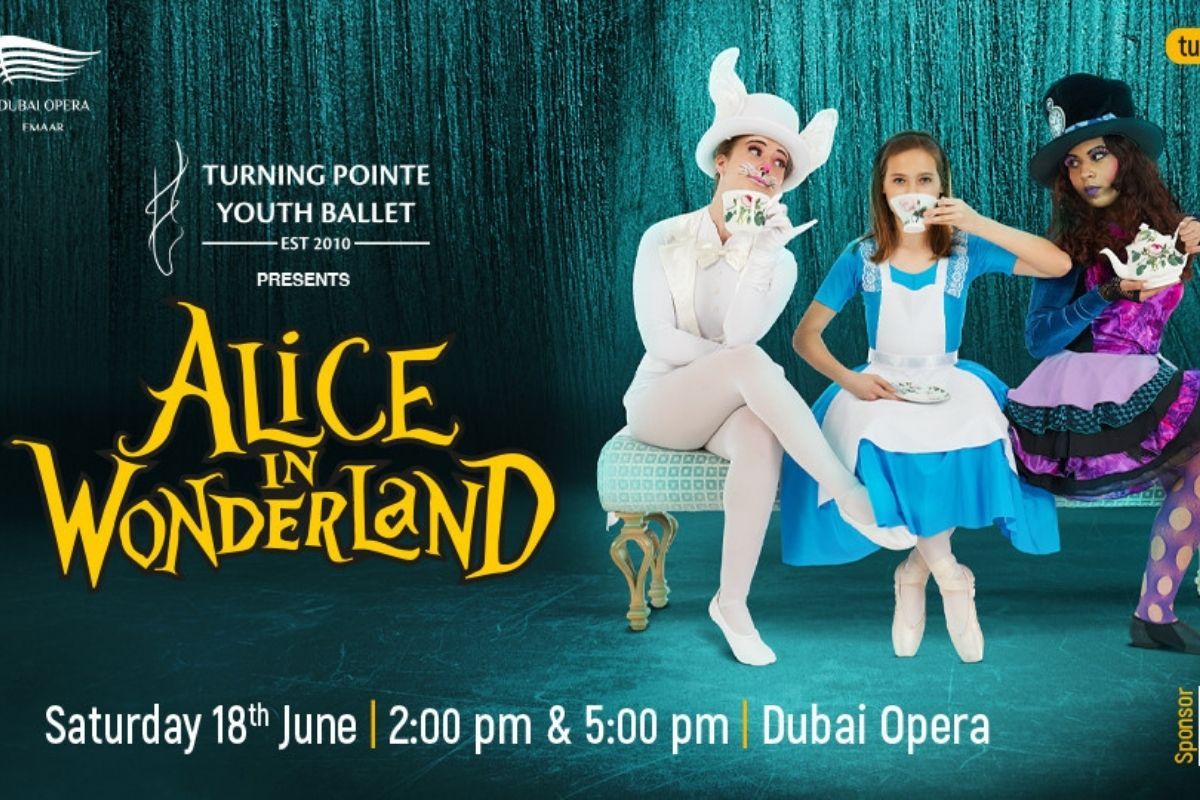 The UAE's award-winning dance studio Turning Pointe is back at Dubai Opera. Following a highly successful Beauty and the Beast production in 2019 and Peter Pan in 2021, Turning Pointe Youth Ballet will present Alice in Wonderland. Join Alice and the White Rabbit down the Rabbit hole to discover a world of magical fantasy as they come across the Mad hatter's tea party, The Cheshire Cat, The Caterpillar, The Queen of Hearts, and many more. This show is ideal for the whole family, particularly children, as they watch this magical fairy tale come to life.
Venue: Dubai Opera Date: 18th June Time: 02:00 PM & 05:00 PM
Duration of the show: 1 hr. Price: 130.00 AED
Buy your tickets here