Items created through the sewing efforts of the inmates will be made available for sale in the market.
Dubai has unveiled a sewing center dedicated to inmates, officially inaugurated through a collaboration between the General Department of Punitive and Correctional Establishments of Dubai Police and the Danube Group.
This initiative aims to provide incarcerated individuals with a chance to learn, train, and develop a skill that enables them to generate income and provide for their families, as highlighted by Brigadier Marwan Abdul Karim Julfar, the director of the General Department of Punitive and Correctional Establishments.
"After completing their sentences, they will also have the opportunity to pursue an honorable profession, guiding them back onto the right path,"
he mentioned.
The sewing facility operates under the guidance of skilled experts and is specifically designed to manufacture fashion items and garments that cater to the needs of the local market, as stated by Shabnam Nassar, the facility's director.
The products crafted by inmates will subsequently be introduced to the general public for purchase.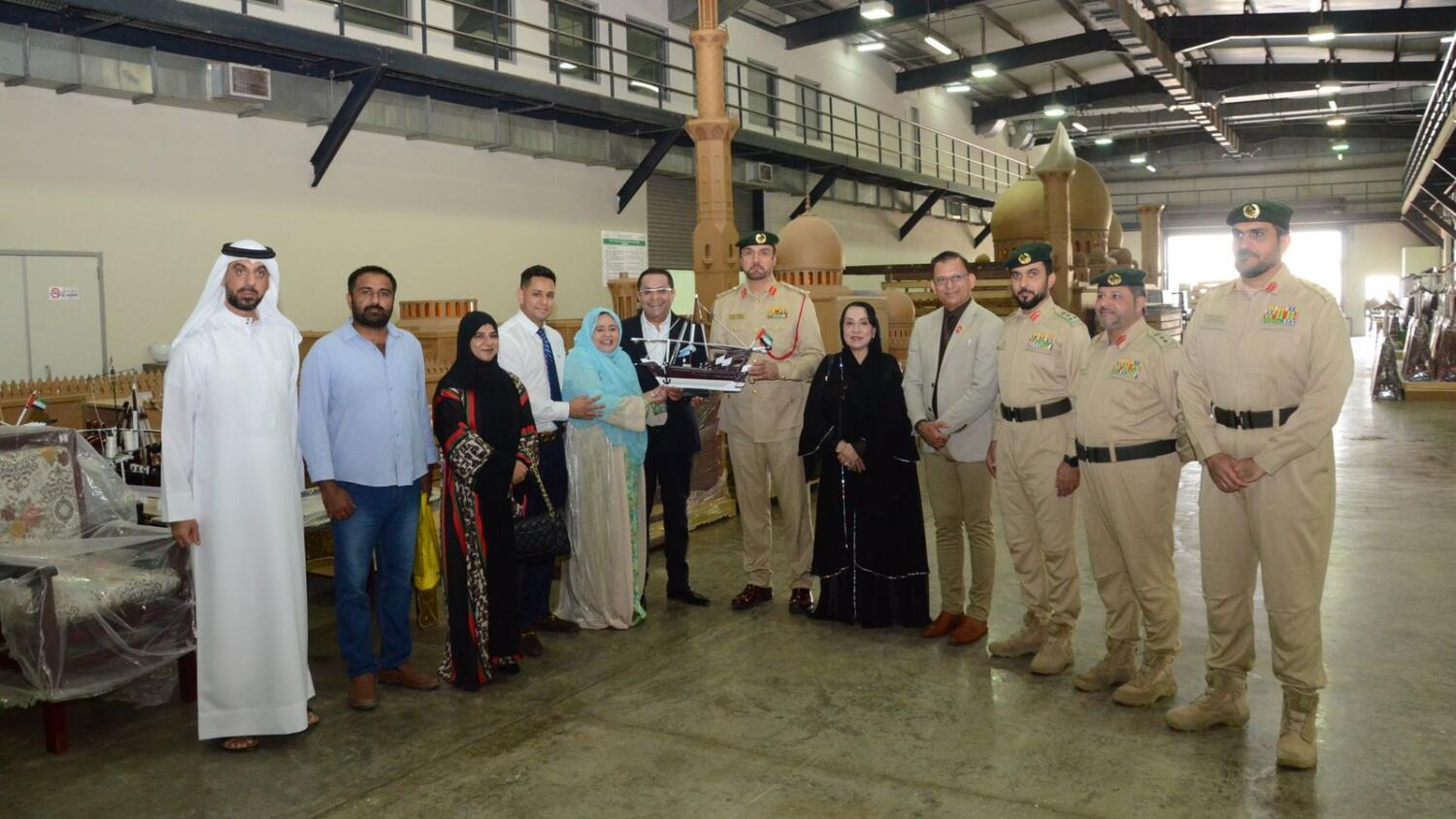 The facility serves as an educational and training platform, providing inmates with vocational skills as a crucial component of their rehabilitation and reintegration process.
Brigadier Julfar extended his appreciation to the Danube Group for its steadfast support for both male and female inmates. He acknowledged the company's pivotal role in the professional and educational advancement of inmates, whether by assisting them in establishing projects after release or creating future career opportunities.
Rizwan Sajan, the Executive Director of Danube Group, expressed gratitude for the productive collaboration with Dubai Police, commending the police force for its significant humanitarian role in enhancing community safety and security.
News Source: Khaleej Times