While aboard the ferry, you'll have access to all essential amenities, including life jackets, complimentary WiFi, restroom facilities, and even a selection of refreshments.
For individuals who have made regular trips between Dubai and Sharjah over the years, the idea of a ferry ride rather than a car journey may not have seemed particularly new. However, the resumption of the ferry transport service between these two emirates on Friday offered a fresh perspective that left many in awe. The experience provides a unique vantage point, distinct from the familiar sights of streetlights, car bumpers, and tail lights typically encountered on the road.
What you'll find inside

The boat is meticulously crafted to offer the highest level of comfort and ease, presenting passengers with a choice of two seating alternatives. Opting for the Dh15 Silver Class ticket grants entry to the well-appointed standard seats. However, for those seeking a more indulgent experience on the journey, the Dh25 Gold Class tickets provide access to luxurious leather chairs. The seating arrangement comprises a total of 84 Silver seats, accompanied by 14 Gold seats, and accommodates two spaces dedicated to wheelchair-bound travelers.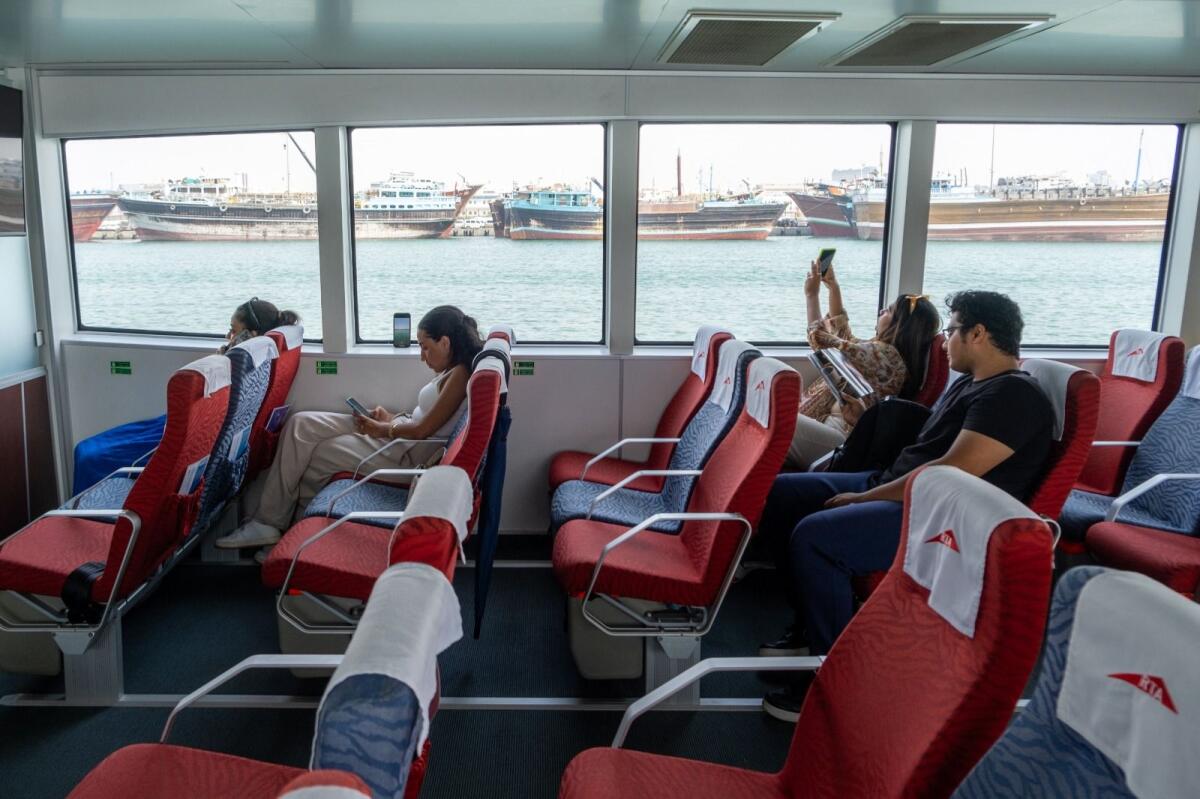 Need to stay connected? Free WiFi is provided on board. Safety is also a priority, so you'll find a life jacket under your seat.
There are separate toilets for men, women, and people of determination. There's also a kiosk that offers an assortment of refreshments, including fresh juices, chocolates, chips, coffee, tea, pizza, burgers, and more.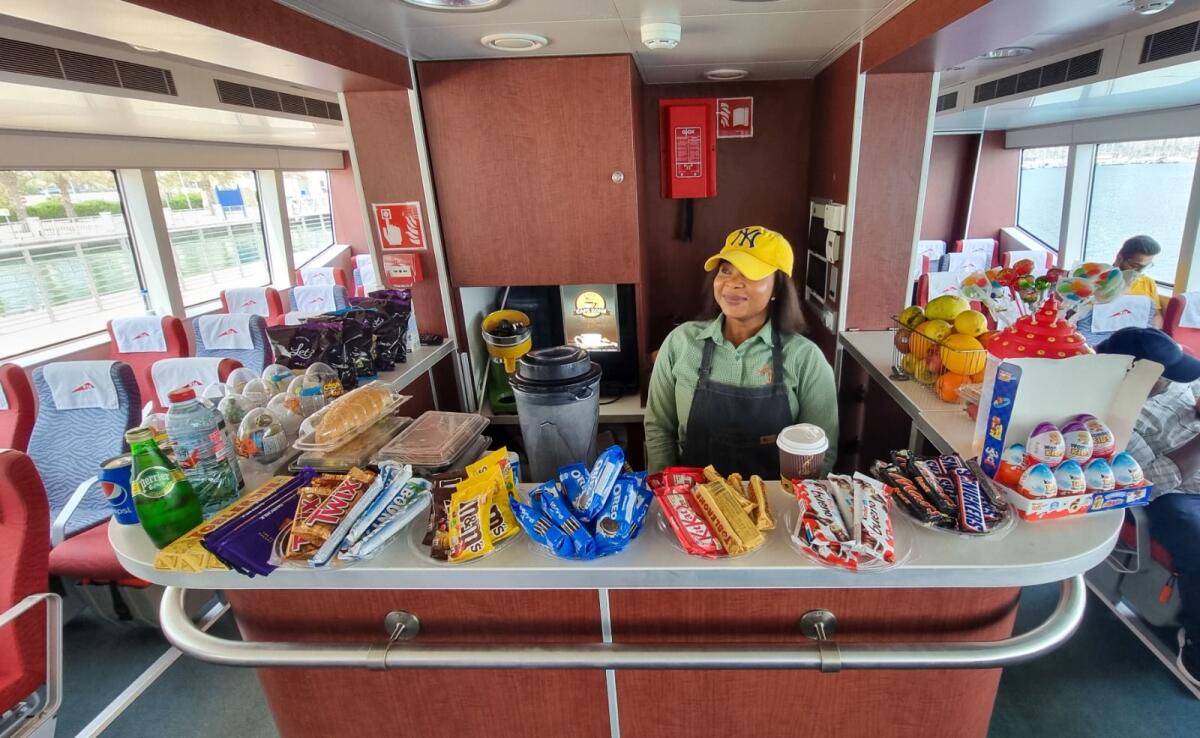 15km in 35 minutes

Covering a distance of around 15km, with water depths ranging from 13 to 20m, the journey allows passengers to soak in the sceneries they wouldn't have seen otherwise.
The marine transport service will run eight daily trips from Monday until Thursday (weekdays), and six trips from Friday until Sunday (weekends).
News Source: Khaleej Times