According to astronomical calculations, individuals residing in the Emirates can anticipate a six-day vacation during the Islamic festival giving them enough time to travel and enjoy a short getaway.
With Eid Al Adha approaching and the arrival of the summer season, residents of the UAE are eagerly getting ready to travel to their home countries or popular vacation spots for the Islamic festival. This highly anticipated break provides a much-needed escape from their busy work schedules.
According to experts in the local travel industry, residents of the UAE prefer destinations that offer visa-free entry or visa-on-arrival services. Due to the high disposable income of UAE citizens and residents, many countries in East Europe, Asia, and the CIS regions provide these visa facilities to travelers from the UAE and the wider Gulf region.
Online travel marketplace Wego has compiled a list of nine countries that provide visa-free entry or visa-on-arrival options for UAE and GCC travelers.
Here are some highlights: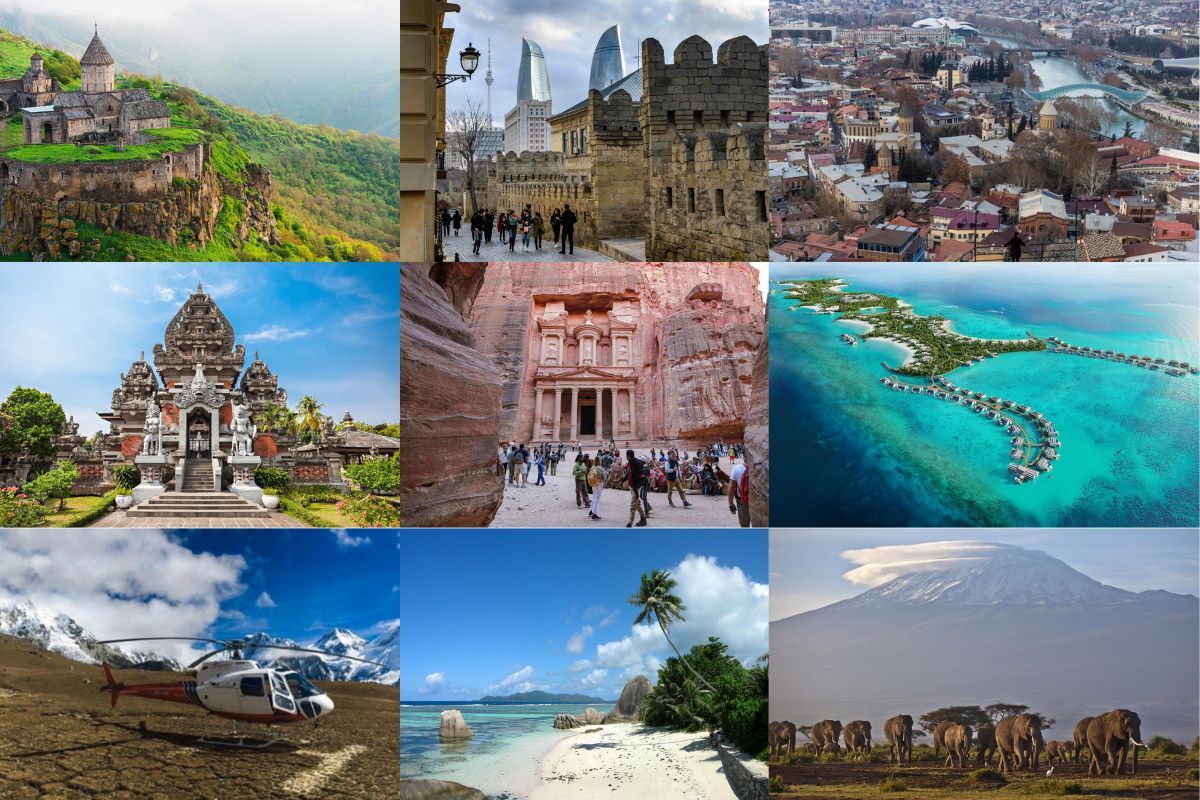 Armenia: UAE passport holders can enjoy a visa-free stay of up to 180 days, while residents of the UAE and other Gulf countries can obtain visas on arrival with a valid residence permit.
Azerbaijan: This CIS country is popular among UAE residents seeking natural beauty. UAE and GCC nationals are eligible for a single-entry visa on arrival, valid for 30 days.
Georgia: Known for being one of the first East European countries to offer visa-free entry and visa-on-arrival, Georgia welcomes UAE and GCC nationals and residents for up to one year.
Indonesia: Particularly Bali, Indonesia is a favored destination in East Asia due to its stunning islands and abundant wildlife. GCC passport holders can obtain a 30-day visa on arrival.
Jordan: Offering a glimpse into ancient wonders and vibrant cultures, Jordan grants a 30-day visa on arrival to passengers from the UAE and GCC countries.
Maldives: Famous for its picturesque archipelago and beachfront resorts, the Maldives offers a 30-day visa on arrival to travelers from GCC countries.
Nepal: Renowned for its serene hill stations and Mount Everest, Nepal provides tourist visas upon arrival for various durations, including 15, 30, or 90 days, to visitors from all nationalities, including GCC countries.
Seychelles: Similar to the Maldives, Seychelles is a sought-after destination for nature enthusiasts. It allows visa-free entry to individuals of all nationalities, including citizens of GCC countries.
Tanzania: Perfect for wildlife enthusiasts, Tanzania offers diverse natural landscapes and cultural experiences. Citizens of all six GCC countries can obtain visas on arrival for a stay of 90 days in mainland Tanzania.
These destinations provide appealing options for UAE and GCC travelers looking for visa-free or visa-on-arrival entry, allowing them to explore various cultures, landscapes, and activities during their holidays.
News Source: Khaleej Times