Global village is back! The highly anticipated park opened last October for its 27th season. A popular place among locals and tourists, a visit to Global Village gives you a tour of the whole world. With over 26 pavilions and over 90 cultures displayed, the theme park is a true mixing pot of cultures. Whether you want to shop till you drop, watch some cultural shows, or check out some unique art global Village is the perfect spot! This year you can find brand new additions like the "Road of Asia", holding various kiosks for different Asian countries, the spooky House of Fear, and the Diggers Lab for kids! Since its opening, Global Village has accumulated over 90 million visitors.
Whether you've already been or you want to finally explore this extraordinary park, heres your guide to the best pavilions at Global Village!
MENA Pavilions
1.  UAE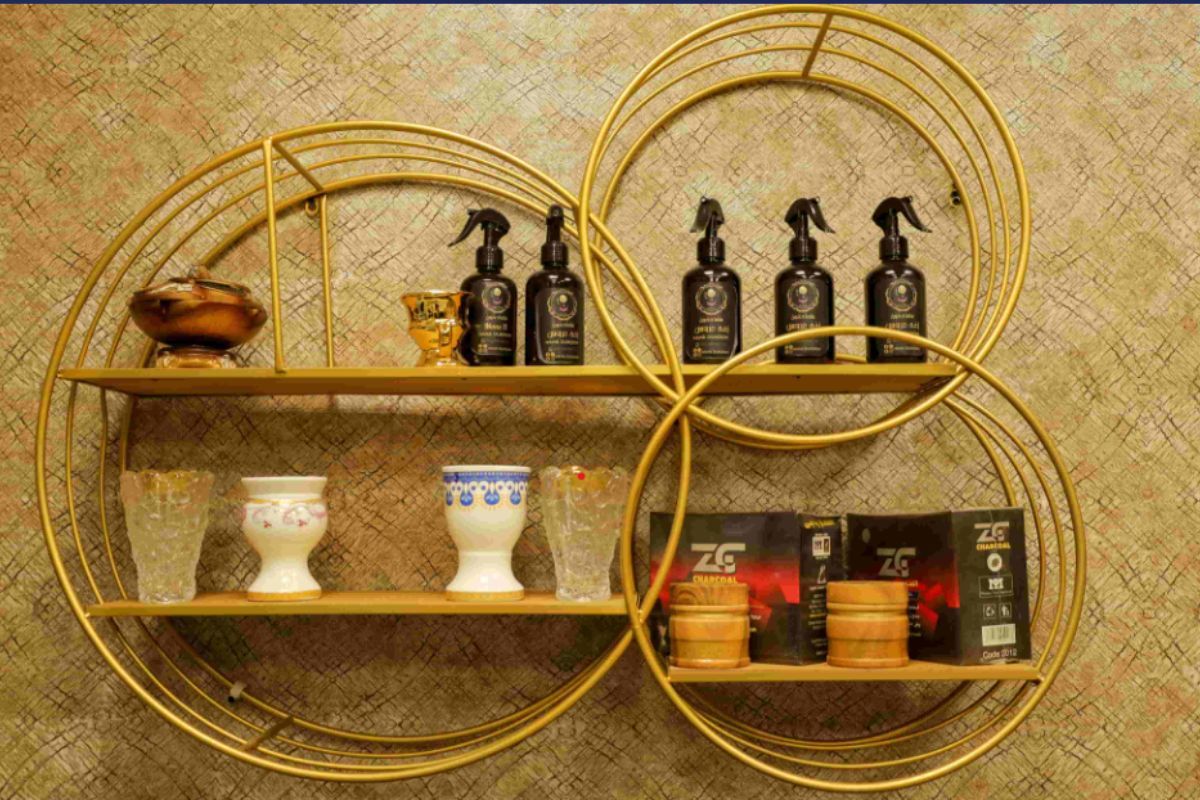 Using well-known landmarks like the iconic Burj Khalifa or Ain Dubai, along with lovely traditions, the UAE Pavilion beautifully depicts the country's proud past and bright future. The local artisans produce everything from handmade pots to rugs, mats, baskets, and fishing nets. A visit to this pavilion would be incomplete without a little retail therapy! You can shop for everything from incense and perfumes to traditional clothing.
2. Yemen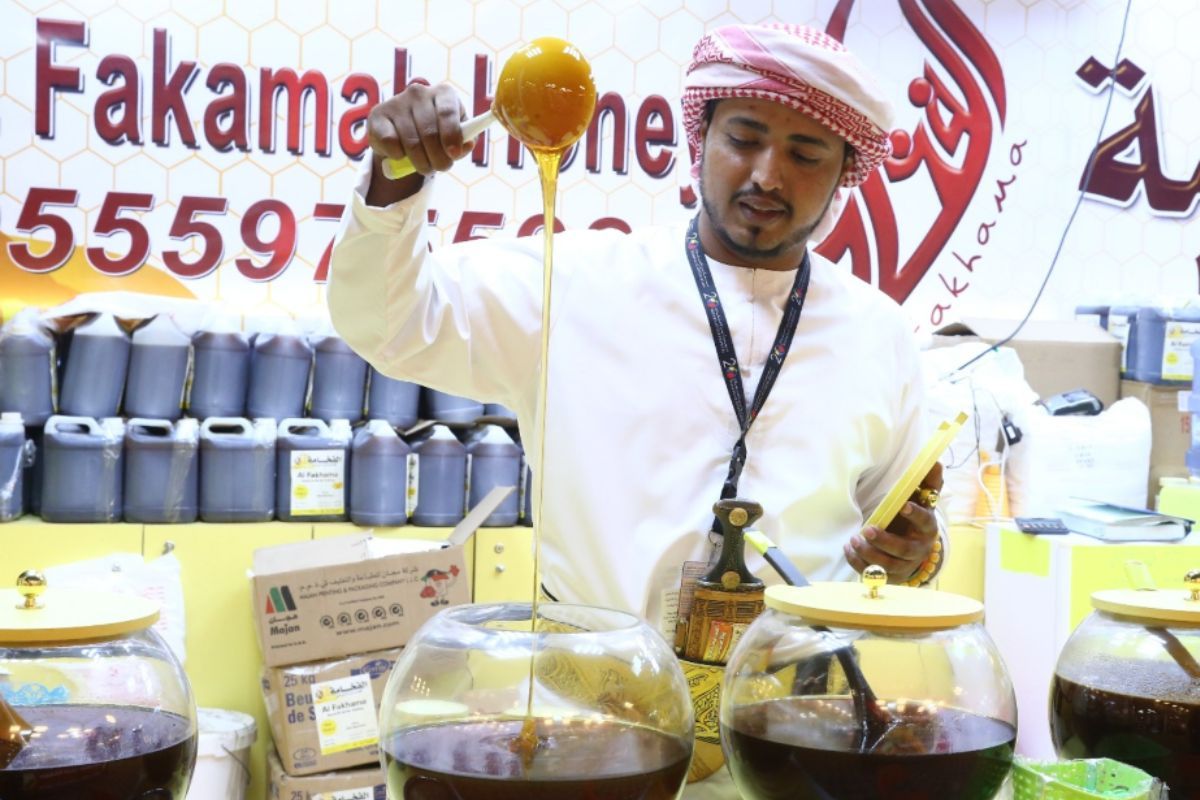 The Yemen Pavilion is set against the unique and distinctive architecture of Sanaa's old city, with a replica of Aden's historic Little Big Ben clock tower enhancing the visual spectacle. This journey is one you won't want to miss, from indulging in Yemeni cuisine and beverages to enjoying traditional dancers and musicians as well as Yemen's rich history as well as the art and craft. Some things you must check out at the Yemen pavilion of course include the famed honey, shawls, and silver.
3.  Lebanon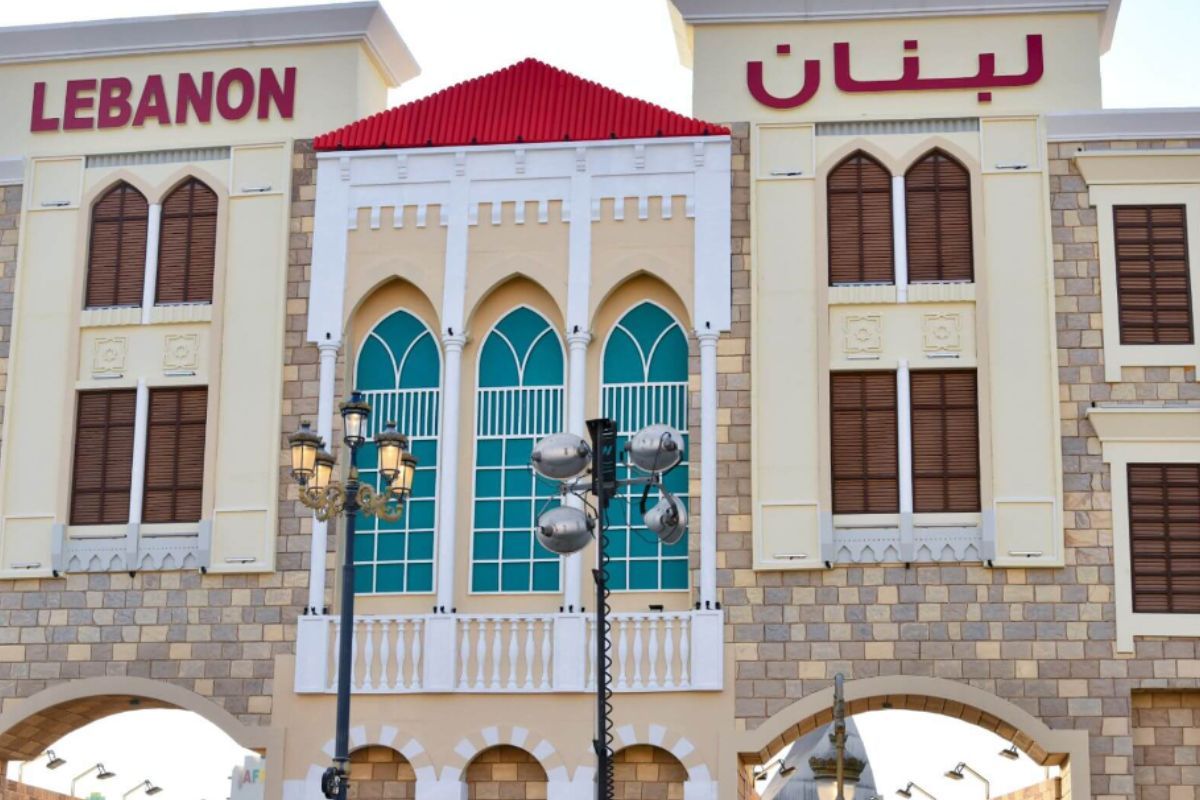 The Lebanon Pavilion celebrates the country's rich history with memorable performances, live workshops by expert craftsmen, and a breath-taking exterior that includes historic monuments such as the Jeita Grotto, the Beirut downtown clock tower, and the Temple of Jupiter in Balbaak City. You can find fresh Lebanese zaatar, labneh, and other things like skin care products and jewelry!
4. Saudi Arabia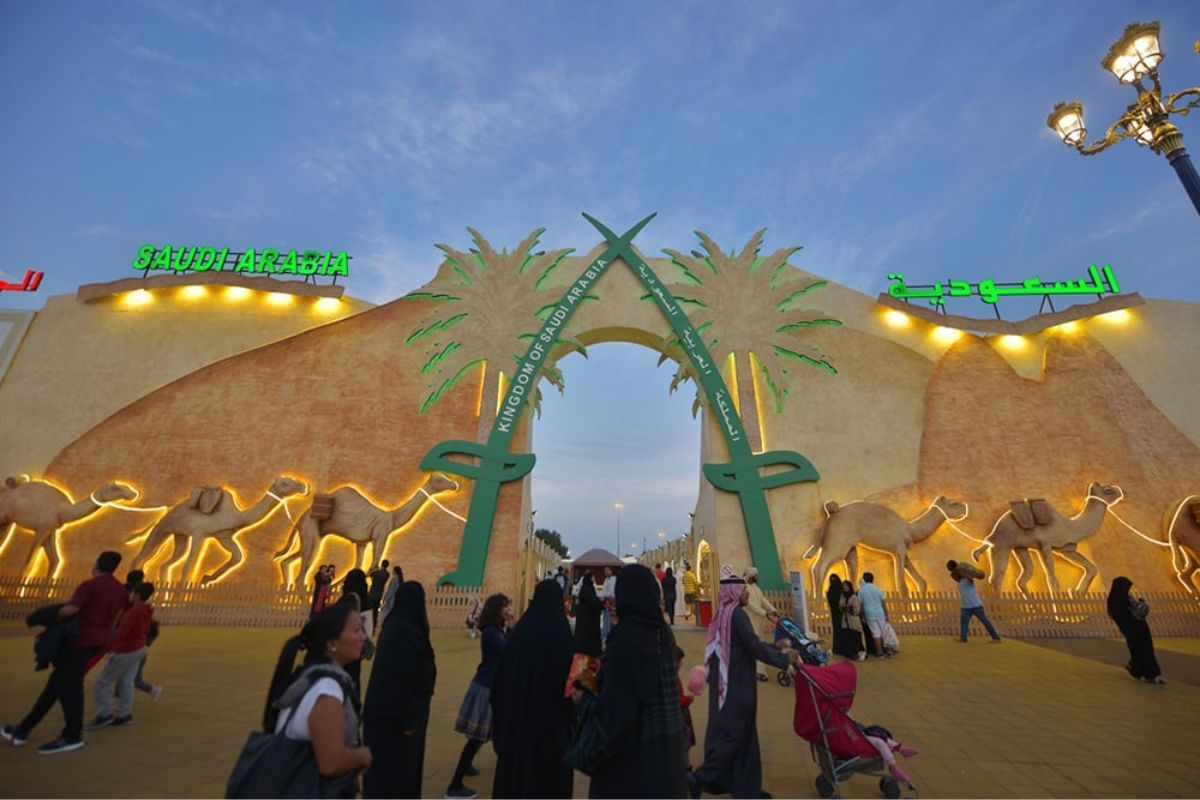 Get a glimpse of the holy land of Saudi Arabia at its global village pavilion! Rich with distinctive architecture, Saudi folklore, hospitality, and tradition, the Saudi pavilion is one of a kind. While exploring, you may notice the local performers and dancers, but don't let them distract you from the shopping experience! Some things to check out are the Saudi dates, abayas, and coffee.
5. Palestine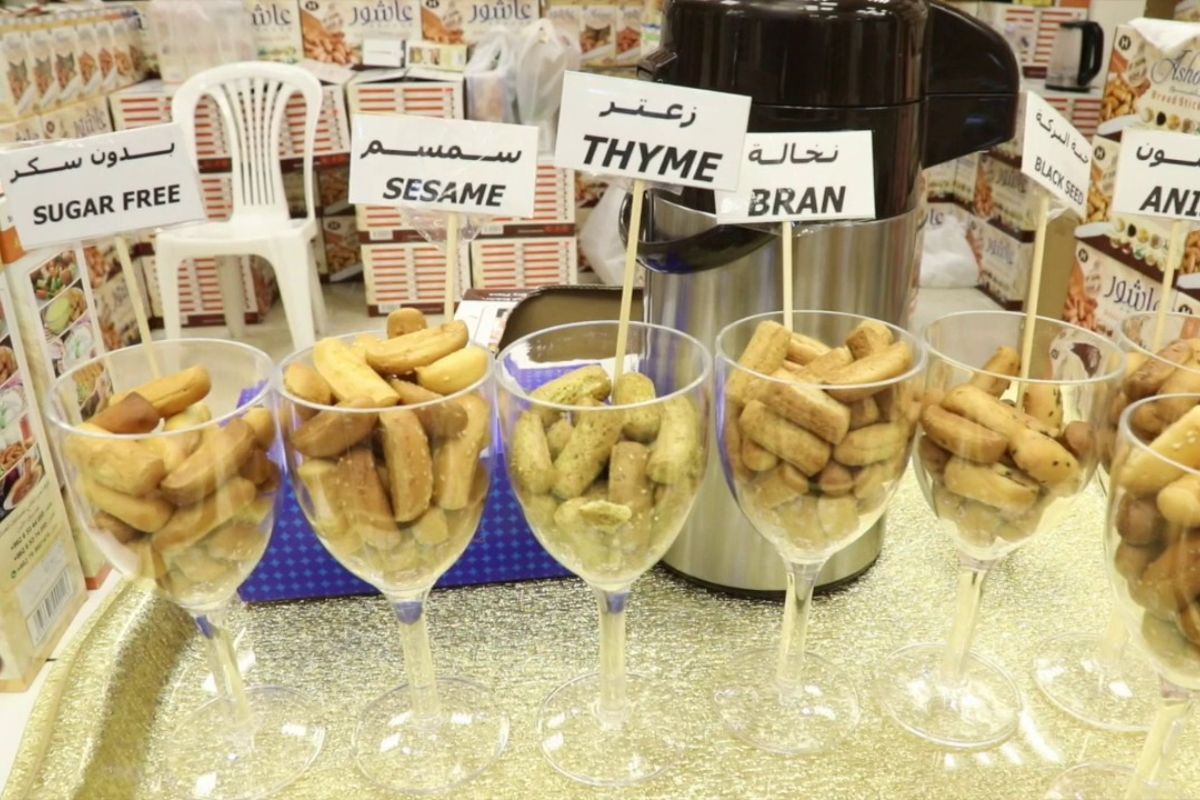 Take a sensory and unforgettable journey through the Palestine Pavilion and learn about the rich history of the country. The vivid setup, inspired by ancient constructions, is intended not only to commemorate a glorious past but also to revel in a culture of storytelling through memorable music and dance performances.
African pavilions
6. Egypt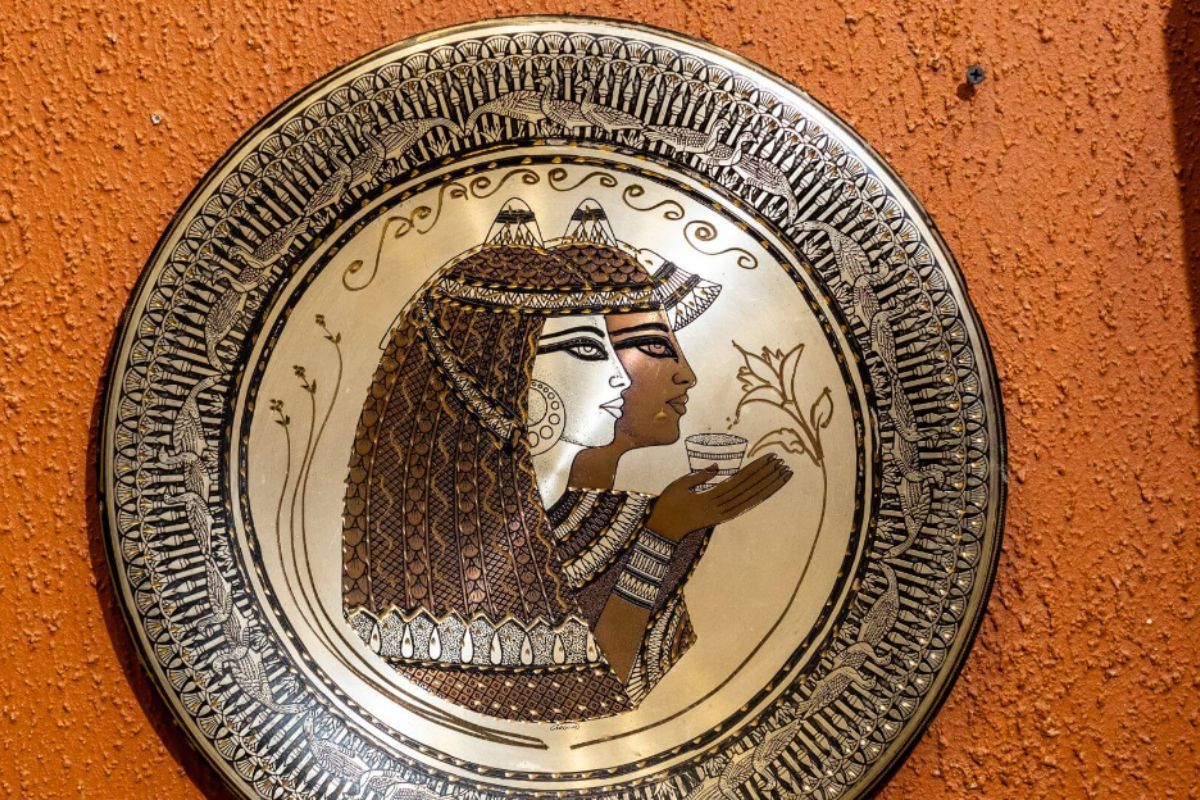 Discover the history of one of the oldest countries in the world! A quick stroll through the Egyptian Pavilion gives you a look at all the ancient structures and temples and gives you some knowledge of centuries of history. Kiosks scattered throughout the pavilion allow you to find some authentic Egyptian items, like clothing, sweets, and even mini structures.
7.  Africa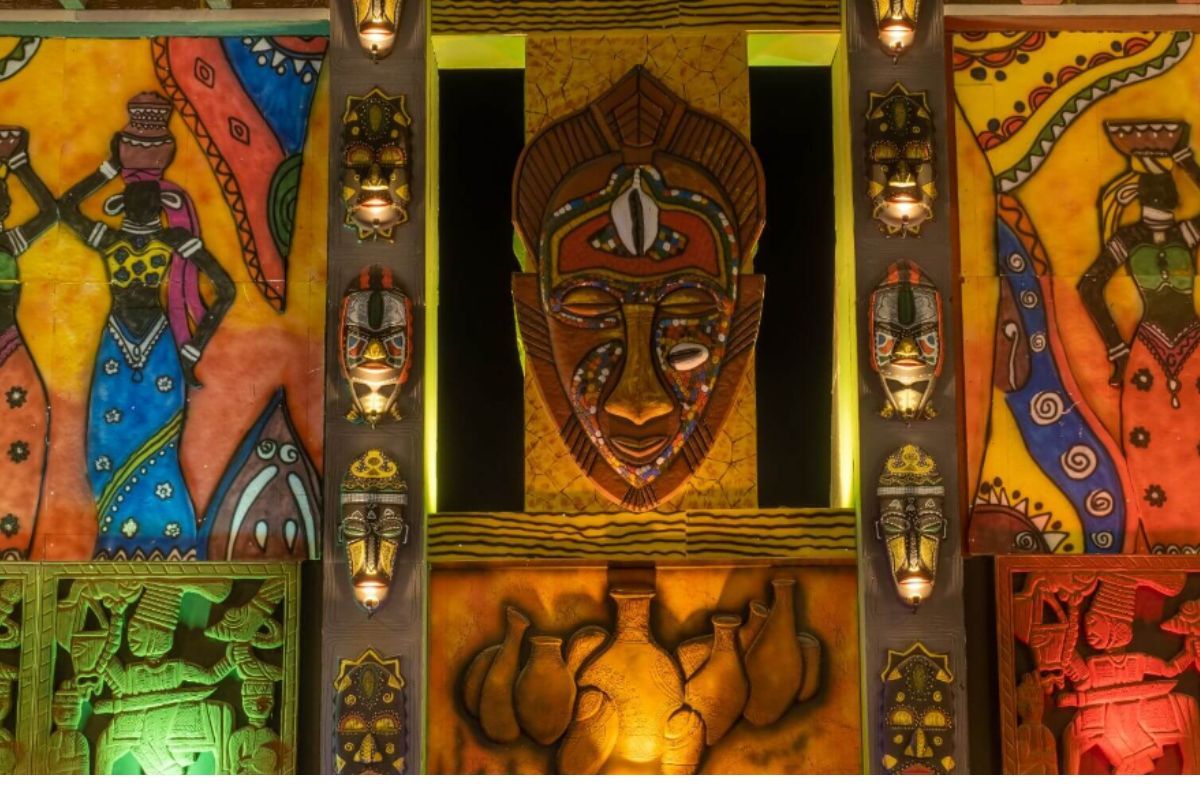 The lion, leopard, black rhinoceros, African bush elephant, and African buffalo, collectively known as the Big Five, await your arrival at the Africa Pavilion.  Architectural inspiration comes from all over the continent, including Mali's Djenne city, Algeria's Clay Palace of Ghardaa, and even remote East African villages. Enjoy traditional African tea shop treats while watching artists create stunning textile and metal works, pottery, basketry, sculptures, and dolls in front of your eyes.
8. Morocco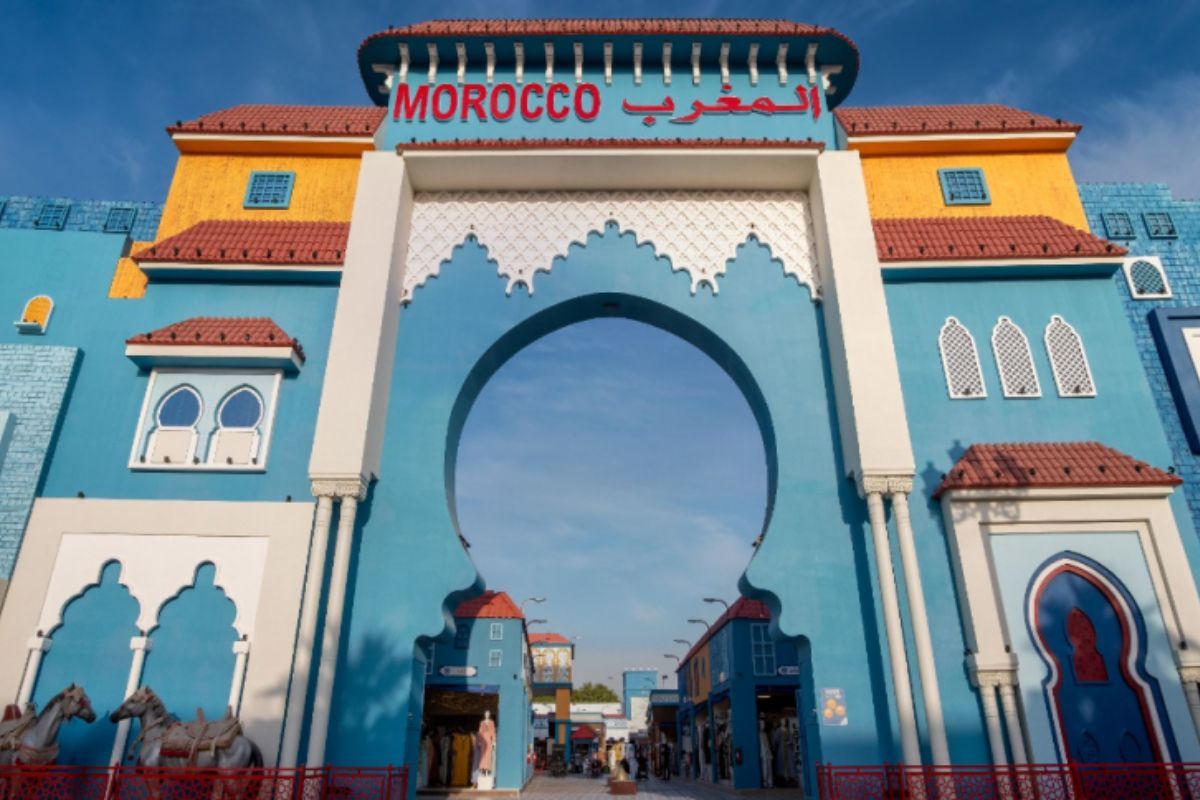 The Morocco Pavilion, home to  the world's oldest university, the highest minaret in Marrakech, and the world's greatest explorer Ibn Battuta, is an adventure you won't want to miss. Expect the flamenco folk dance and Berber flute to entertain you while you marvel at the artisans at work creating everything from rugs to pottery and argan oil to sophisticated woodcarvings showcasing an incredible history and heritage.
East Asia Pavilions
9.  Japan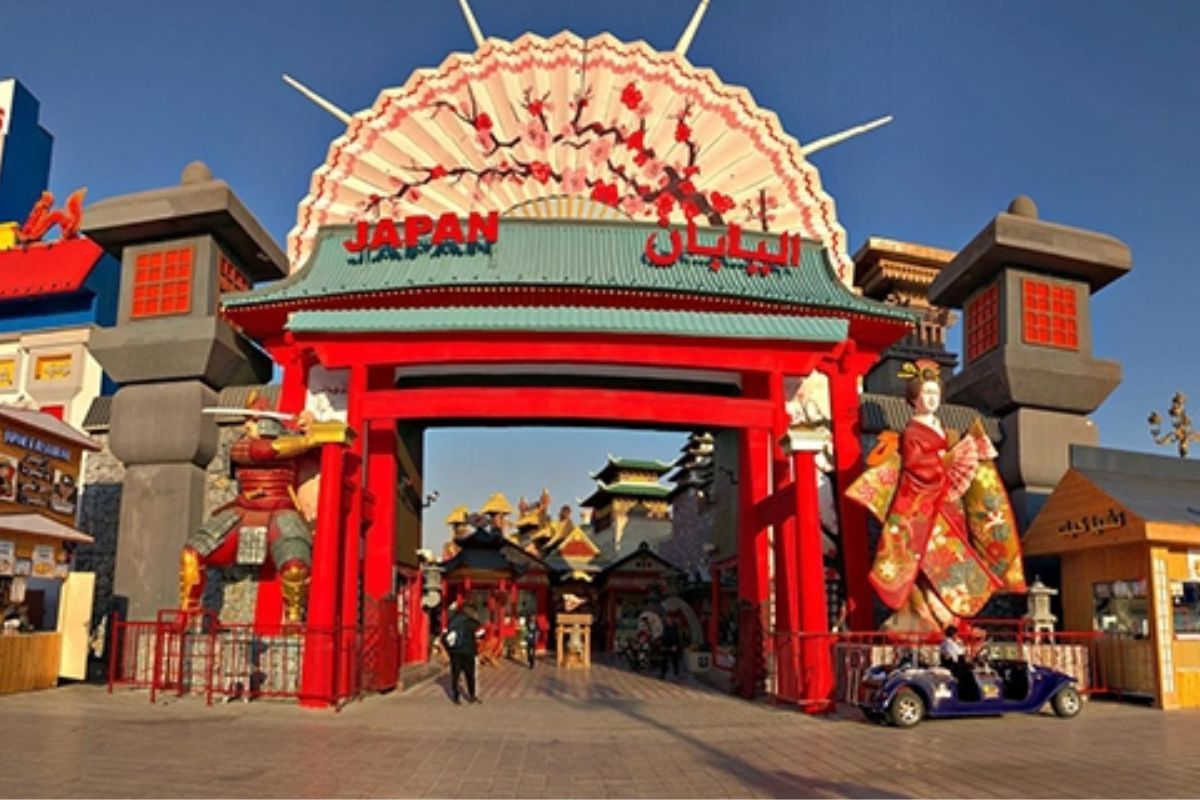 As you travel throughout Japan, let the Samurai and Ninja warriors welcome you. A visit to the Japan Pavilion is one filled with color, excitement, and challenges—from the traditional Japanese fan at the entrance to the Maneki-Neko lucky cat and the cherry blossom-inspired designs, Kabuki masks, and Japanese pagodas. Check out some of the foods indigenous to Japan, like their famous fluffy cheesecake, Boba tea, and more! You can even find some quirky electronics and customized calligraphy as you pass through.
10.  South Korea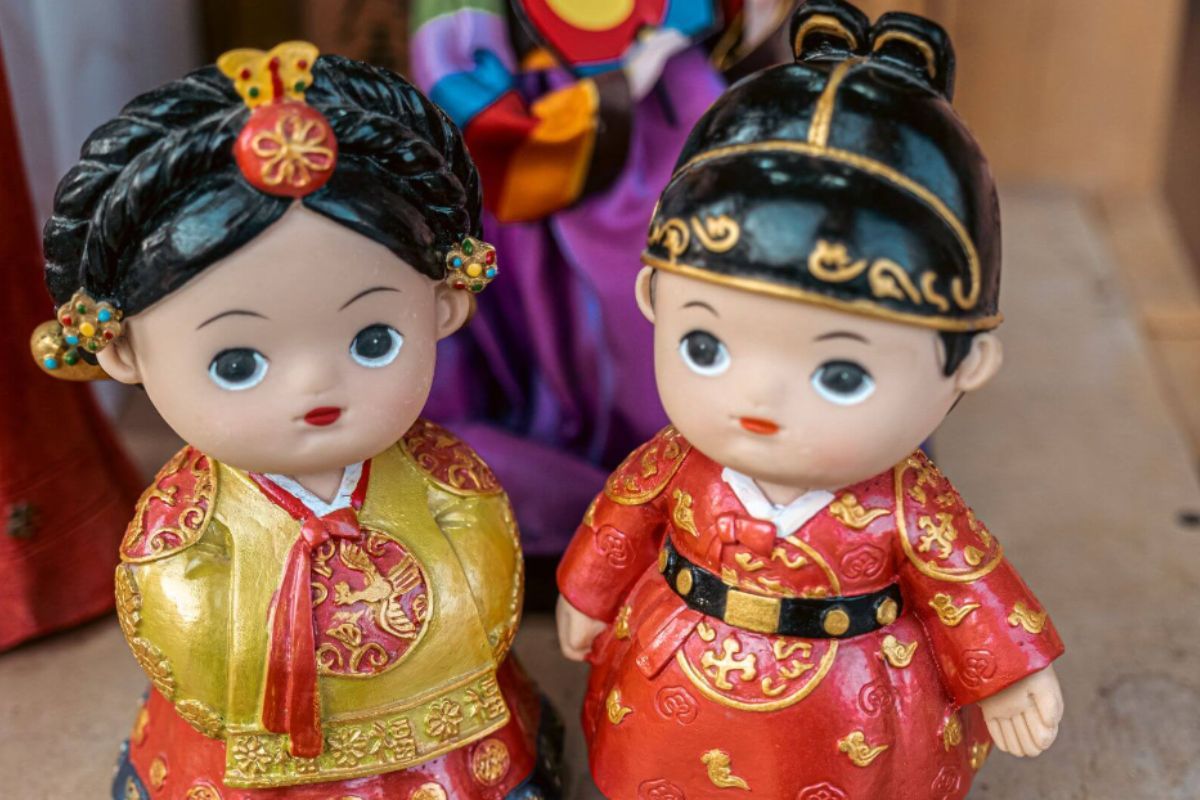 All K-POP fans unite! The South Korea pavilion is perfect for anyone looking to learn more and explore the streets of Korea. The pavilion's façade beautifully captures the harmony between nature and architecture. You can find locals dressed in traditional attire and top-tier performers that dazzle you with time-honored Korean folklore dance. Shop for everything from K-POP-themed goods to Korean beauty products, and don't forget to bring home a unique souvenir of a Korean-styled caricature artwork made by one of the on-site artists!
11.  Thailand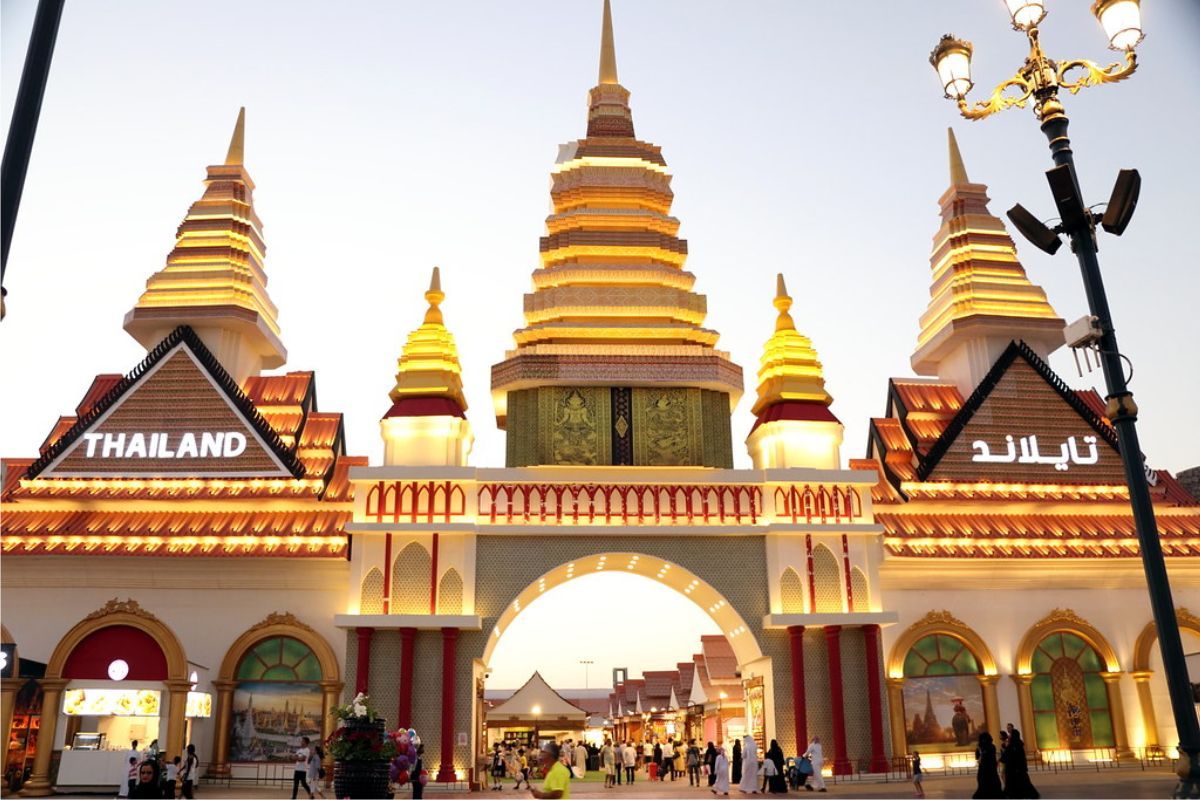 Although the White Temple-inspired façade of the Thailand Pavilion is impressive and will draw you in, the unmatched variety of activities and sights will keep you enthralled and satisfied. From jubilant Thai dancing to incredible fruit and soap carving, banana leaf art, and authentic Thai street food, there's a reason it's called the Land of Smiles, so don't miss out!
12.  China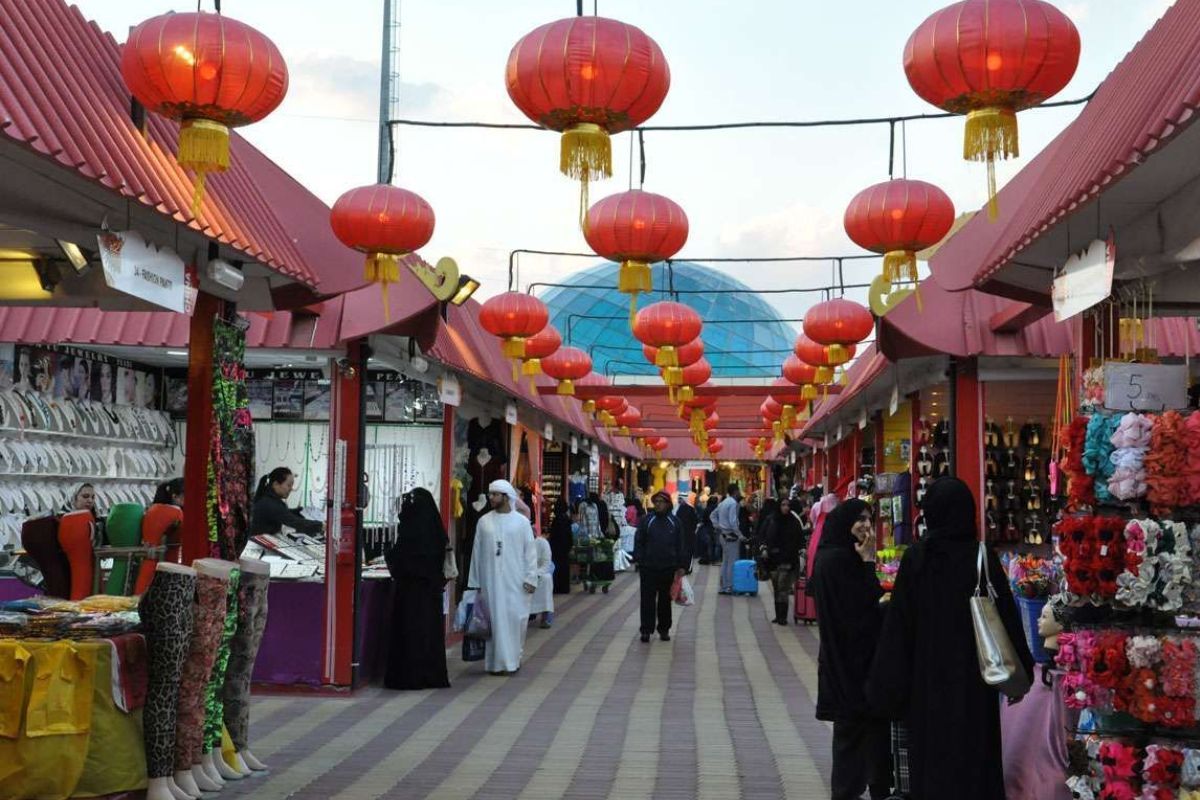 China's distinctive and well-preserved architectural and artistic traditions are brought to life at this national pavilion, which invites you to take a trip back in time and experience the sights and sounds of a past era. The captivating dragon dance, the soothing Guzheng music, and the intricate handicrafts like knotting, sugar painting, and paper cutting make a visit to the China Pavilion a must this season. Don't forget to check out some traditional Chinese clothing and accessories as well!
European Pavilions
13.  Turkey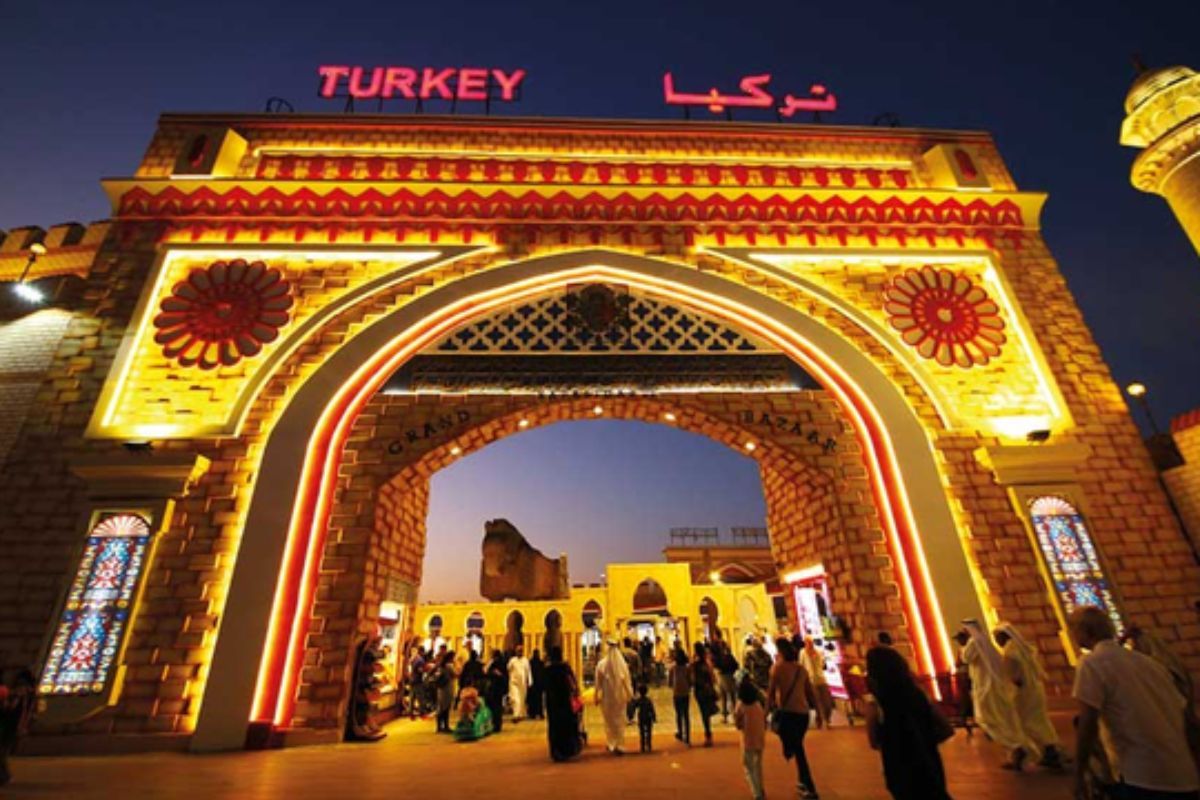 You can bring a piece of the past with you as a souvenir at the Turkey Pavilion, which brings the Ottoman Empire to life. There, you can find traditionally crafted ceramic, copper, and porcelain works, jewelry inspired by calligraphy, Turkish carpets, and handmade pottery. Make the most of your visit to this pavilion where old and new collide and adventures as you stroll through the architectural splendor of Turkey's renowned landscapes, including the majestic Hagia Sophia, the historic Taksim market, and Cappadoccia. And of course don't forget to grab a bite of the famed treats like baklava and Turkish ice cream!
14.  Europe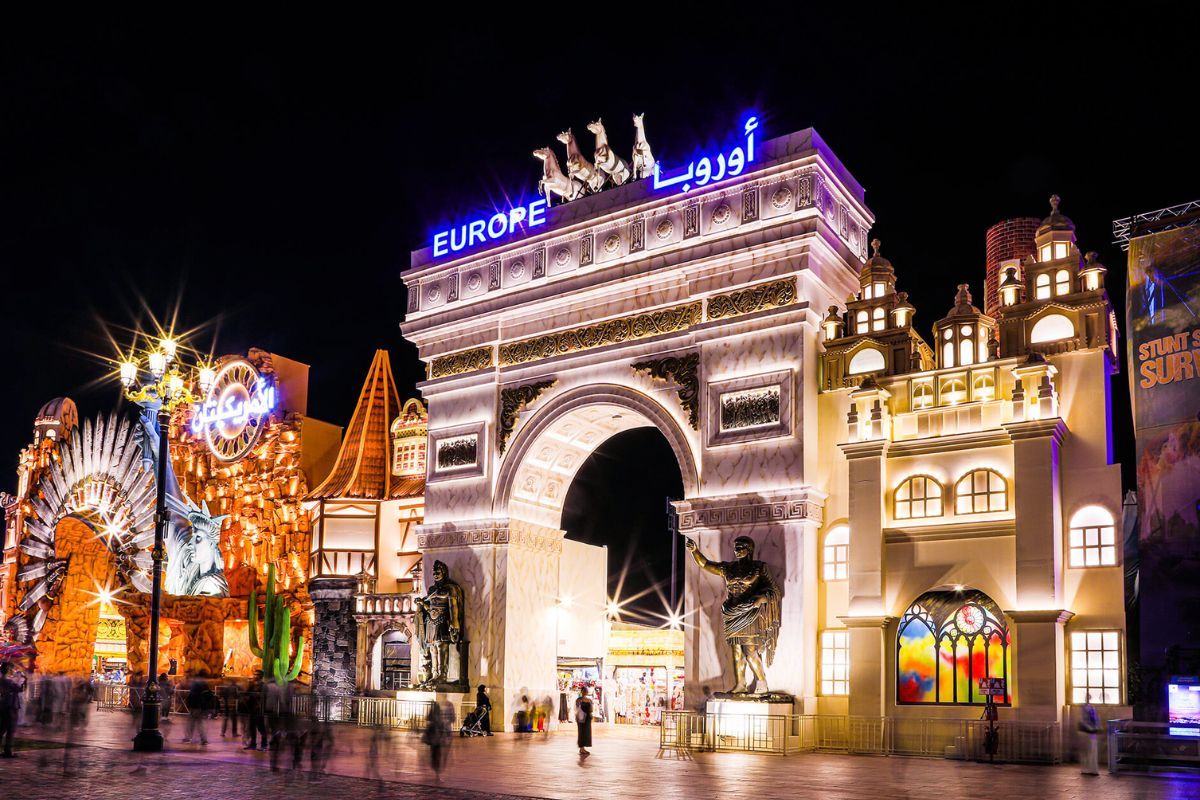 This Pavilion honors Europe's rich and diverse legacy, which ranges from the Queen's Jubilee celebrations to the impressive architecture found all over the continent, including world wonders like the Eiffel Tower and the Leaning Tower of Pisa. You can find a replica of the Royal Crown, which is a perfect addition to any photo. In addition, there are performances of dance, music, and visual art that celebrate Europe's diverse cultural heritage.
15.  Russia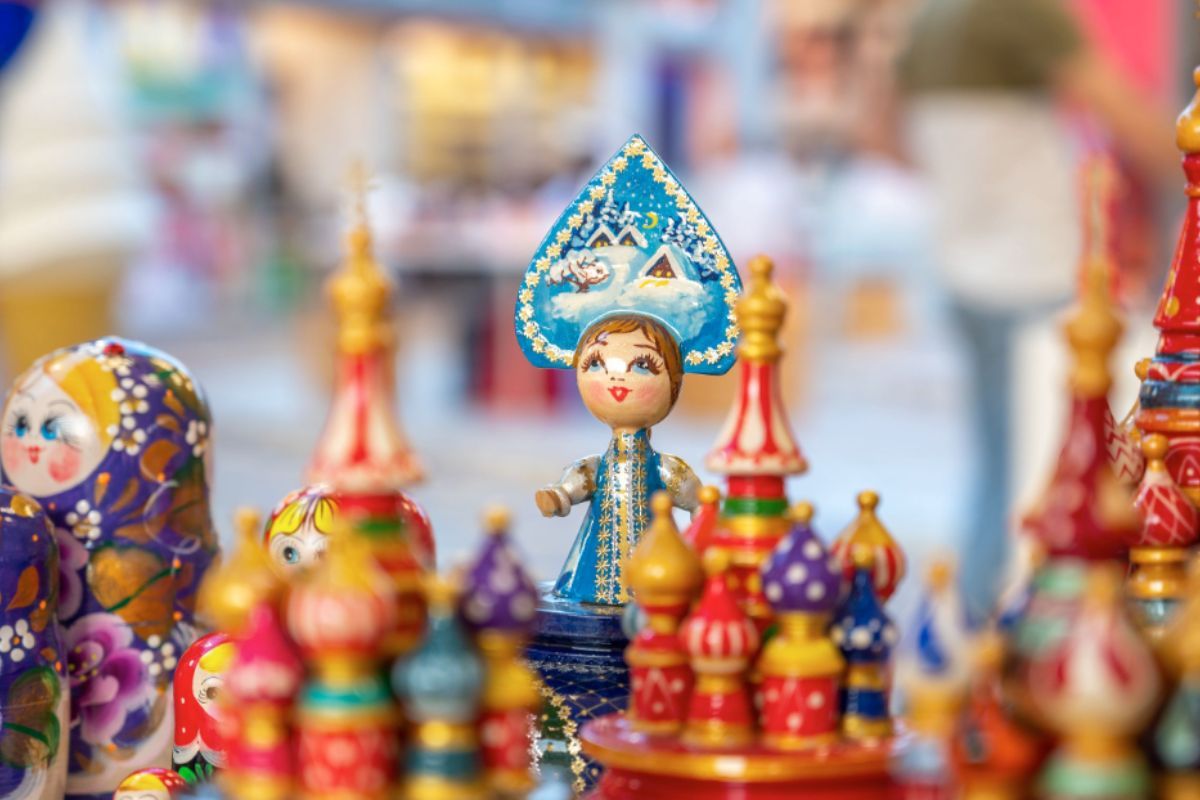 The Russia Pavilion in Global Village will transport you to the land of the Tsars. At the Heritage area, you can discover authentic Russian folk art such as Palekh miniature painting, Dymka toys, and more. Get air spray portraits of yourself and your family against iconic Russian architecture. Enjoy a variety of folk dances, such as the Quadrille, Kamarinskaya, Kalinka, and the well-known Russian Gypsy dance. Explore the boutiques and stalls for a variety of heritage products.
South Asian Pavilions
16.  Pakistan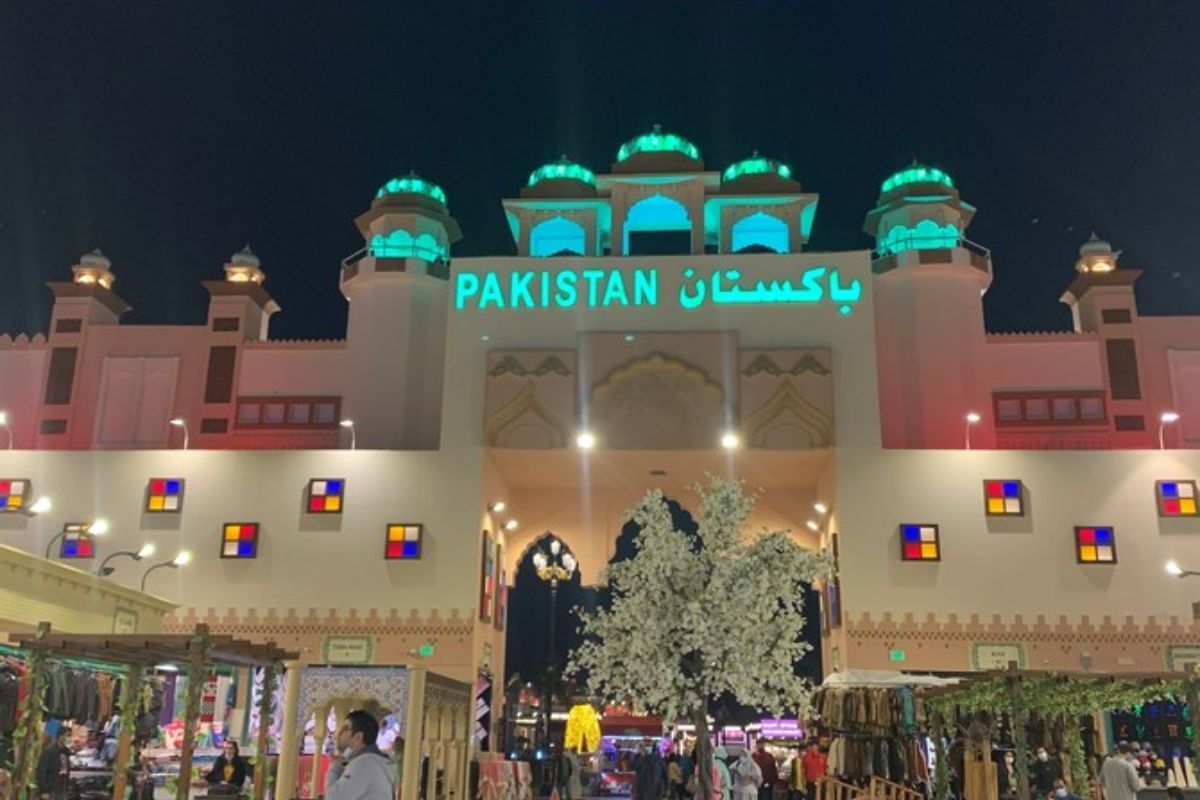 The Pakistan Pavilion brings to life a vibrant and colorful culture. Its imposing façade, modelled after the famous Lahore Fort, makes it an ideal backdrop for photographs. All ages will enjoy exploring the delightfully quaint village setting, indulging in the country's vibrant cuisine, shopping in the bustling marketplace, and admiring traditional artefacts, music, and dance.
17.  India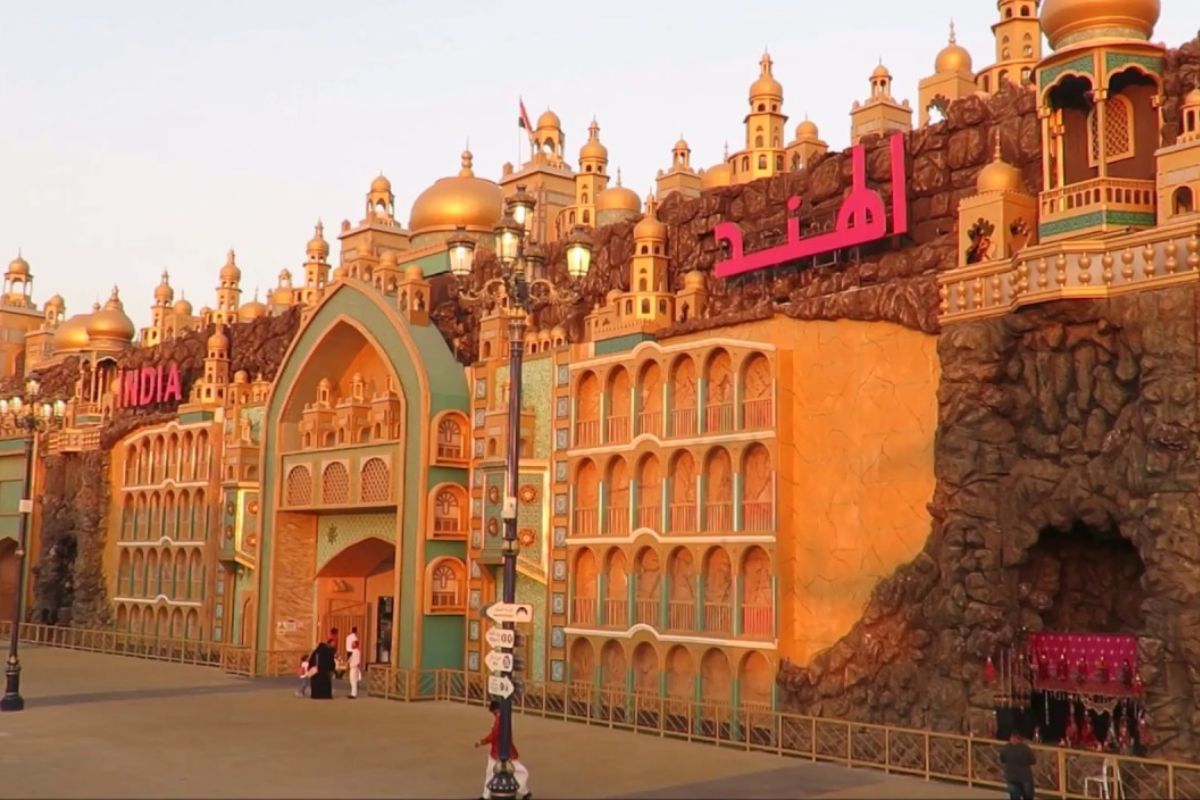 The Indian pavilion lures you with its diverse sights, sounds, and smells. Enter a world within a world that is inspired by palace architecture by passing through the Gateway of India. This season, visit the India Pavilion to enjoy mouth watering food, marvel at intricate handicrafts, and catch exciting live music and dance performances.
18.  Afghanistan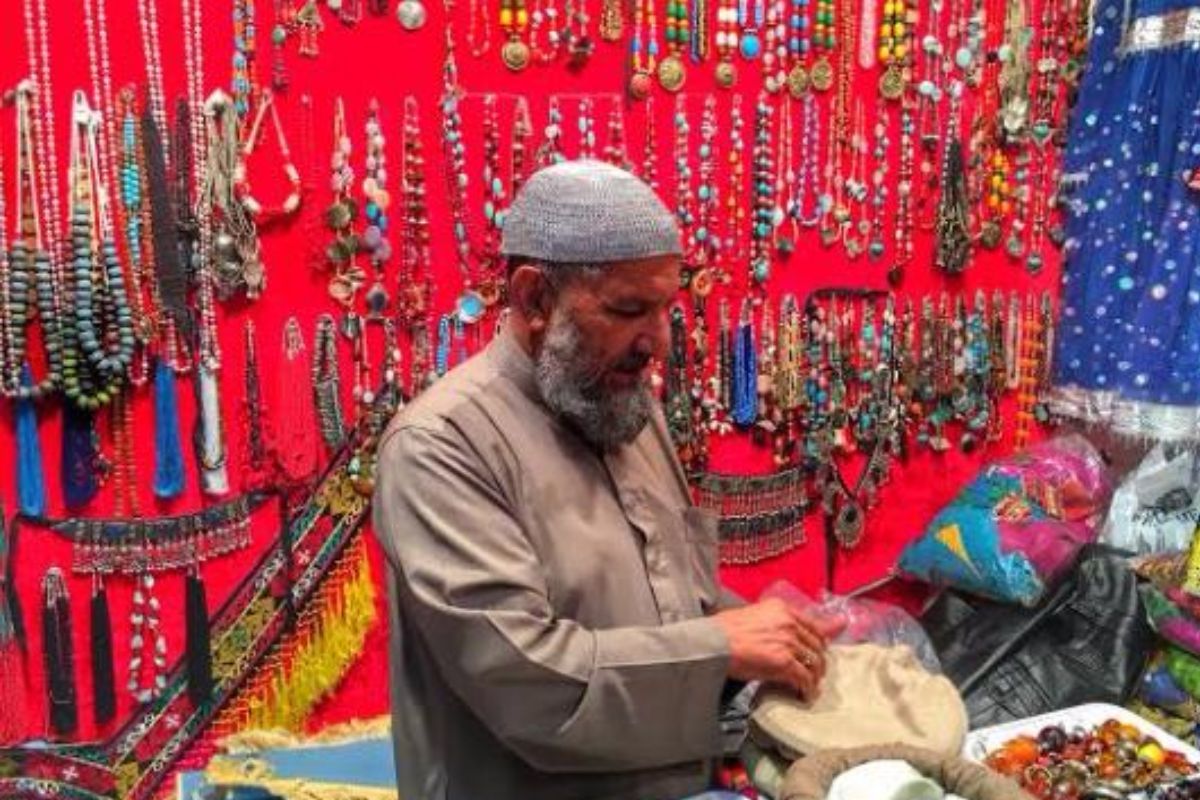 At the Afghanistan Pavilion, where the sights and sounds of this lovely country are recreated in majestic splendor, a journey of discovery awaits you. From Paghman Castle, the location for important celebrations in Kabul, to the Taq-e Zafar arch and Minaret of Jam. Enjoy traditional spices and sweets, be inspired by the skill of the carpet weavers, copper and wood carvers, and potters, and gain knowledge of the nation's rich history and culture from knowledgeable Afghan tour guides.
19.  Iran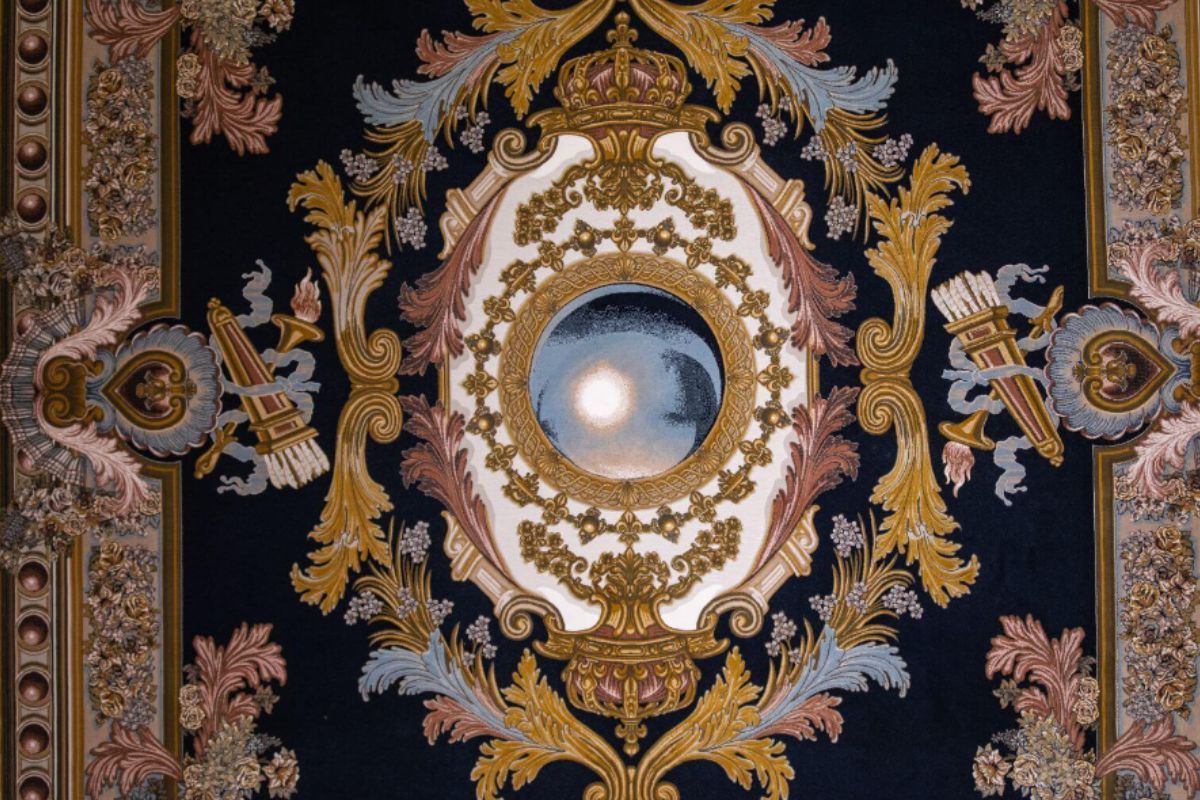 Iran Pavilion is a testament to the fabric of the nation's rich and varied past, featuring palaces, paintings, and traditional pastries. Watch as local craftspeople create beautiful carpets, intricate calligraphy, and marquetry against a backdrop of imperial palaces and bustling bazaars.
Americas Pavilion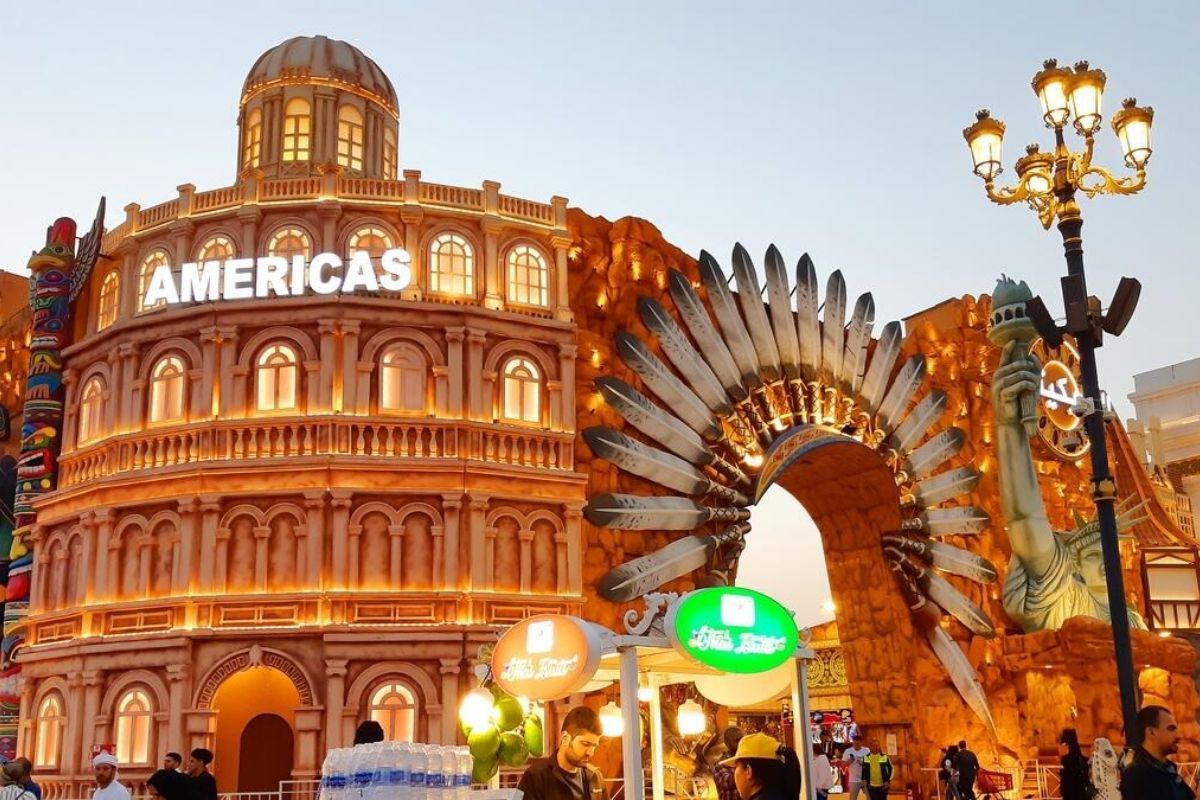 At this pavilion, the North and South seamlessly converge. All the color, vibrancy, and diversity of the Americas are showcased here. This pavilion offers a rare chance to simultaneously travel across two continents. Visit the Statue of Liberty and Sitting Bull, pass through the Triumphal Arch of Mexico, and be amazed by the Stelae of Palenque, an ancient Mayan city. Be mesmerized by the magical Inca artwork, and don't forget to purchase a souvenir that honors the time-honored arts of weaving and hat making. Every minute is a party at this Pavilion, with music ranging from the Mexican polka to the Brazilian carimbo, Afro-Peruvian sounds, and cowboy country tunes.
Location & Timings:
Global Village is located along the Sheikh Mohammed Bin Zayed Road, right next to the CityLand Mall, and close to neighborhoods like Motor City and Arabian Ranches.
The theme park's timings are from 4:00 PM until midnight on weekdays, and until 1:00 AM on weekends.