WhatsApp, which originated as a mobile application, continues to maintain its strong roots in the mobile space. However, with the increasing number of users accessing WhatsApp on their computers and tablets, the company is now focused on enhancing the messaging and calling experience across devices.
To this end, a new WhatsApp app has been introduced for Windows, which can be downloaded from the company's website. This new desktop app is designed to load faster and has a user interface that is familiar to both WhatsApp and Windows users.
With this app, users can engage in group video calls with up to eight people and audio calls with up to 32 people. The company plans to further increase these limits in the future.
WhatsApp is the largest platform that offers fully end-to-end encrypted communication between mobile phones, computers, tablets, and other devices. This ensures that users' personal messages, media, and calls are always protected across all their devices.
Following the introduction of new multi-device capabilities, the company has received feedback from users and has made improvements, including faster device linking, better syncing across devices, and the introduction of new features such as link previews and stickers.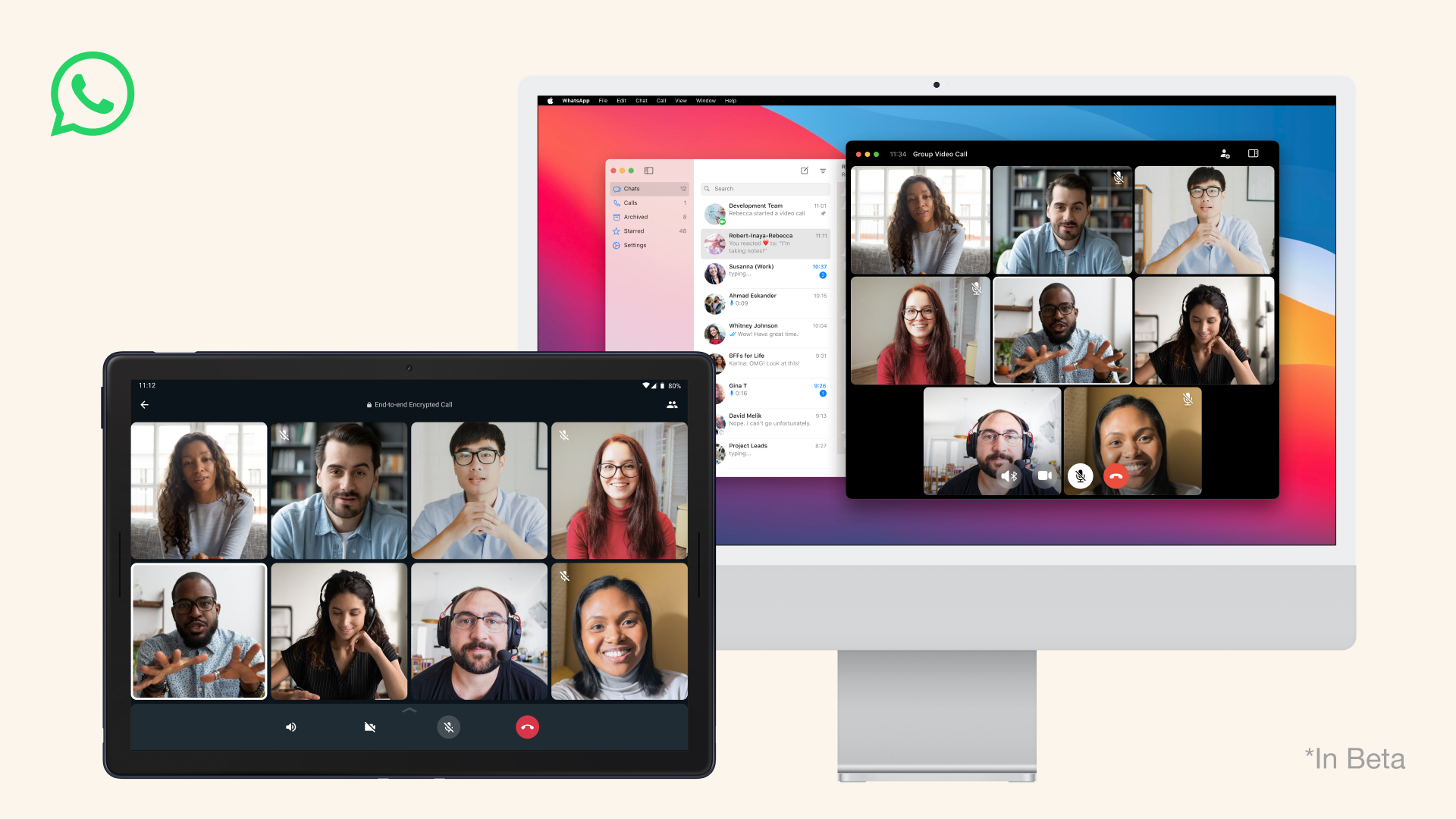 The WhatsApp team has announced the expansion of its services to more devices, with the introduction of a new beta experience for Android tablets. In addition, the team is working on a new, faster app for Mac desktops, which is currently in the early stages of beta testing.
This move is part of the company's plans to expand its services to a wider range of devices, and they express excitement about the possibilities for future expansion.
News Source: WhatsApp Blog