Last year, a total of 135,788 visas were issued to family members of international students.
New government plans to reduce immigration in the UK will result in the majority of foreign students being unable to bring their family members with them. The announcement was made today, stating that starting from January next year, only a limited number of international students will be permitted to bring their partners or children to the country. These measures targeting dependents of foreign students precede the release of updated migration figures later this week.
Government officials are preparing for the official statistics to reveal a significant increase in net migration, potentially surpassing 700,000 individuals, for the previous year. This afternoon, Home Secretary Suella Braverman introduced a series of new limitations targeting foreign students, with the objective of reducing net migration to what is deemed as "sustainable levels."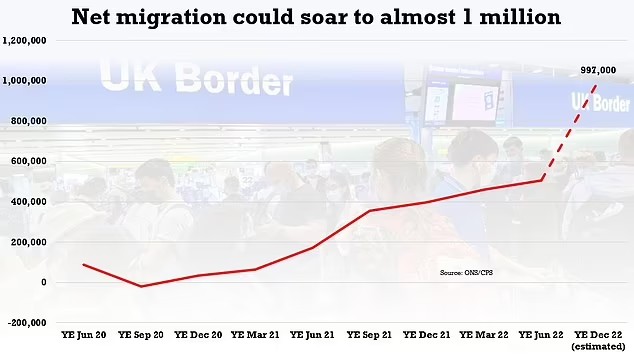 As per the proposed measures:

With the exception of those enrolled in postgraduate research programs, foreign students will no longer be permitted to bring their family members to the UK.
Foreign students will no longer have the option to transition from the student visa route to work visas before completing their studies.
Steps will be taken to crack down on deceitful education agents who may be facilitating improper applications aimed at promoting immigration rather than education.
According to internal government projections based on 2023 data, the implementation of restrictions on foreign students bringing their dependents to Britain is estimated to reduce immigration by approximately 120,000 to 150,000 individuals.
However, Home Secretary Mrs. Braverman faced a setback in her efforts to impose further restrictions on foreign students by shortening the duration of their stay in the UK after completing their studies.
Earlier reports suggested that the Home Secretary intended to reduce the post-graduation stay period from two years to just six months.
Recently, Professor Brian Bell, the chairman of the independent Migration Advisory Committee (MAC), which advises the government on migration matters, supported limiting the duration of stay for international university students in Britain.
Nevertheless, Downing Street defended the decision to maintain the current two-year post-graduation period.
News Source: Daily Mail