Coffee lovers rejoice! This year, celebrate International Coffee Day with some of the best coffee offers across cafes in Dubai.
VIBE Cafe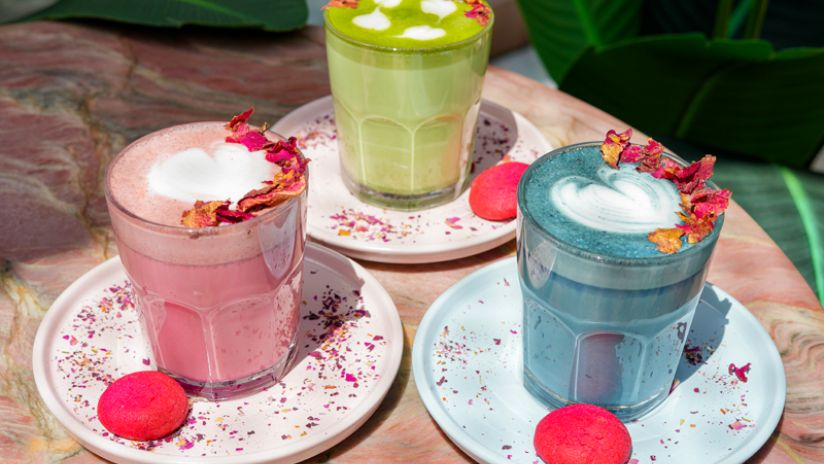 Vibe's motto is "eat healthy, look good on Instagram." On International Coffee Day, you can enjoy a buy-one-get-one-free deal on all coffees throughout the day. Choose your favorite brew from the fantastically pink and 'vibey' cafe's extensive menu. Their new superfood lattes, which are high in antioxidants, minerals, and vitamins, are also on the list.
Around The Block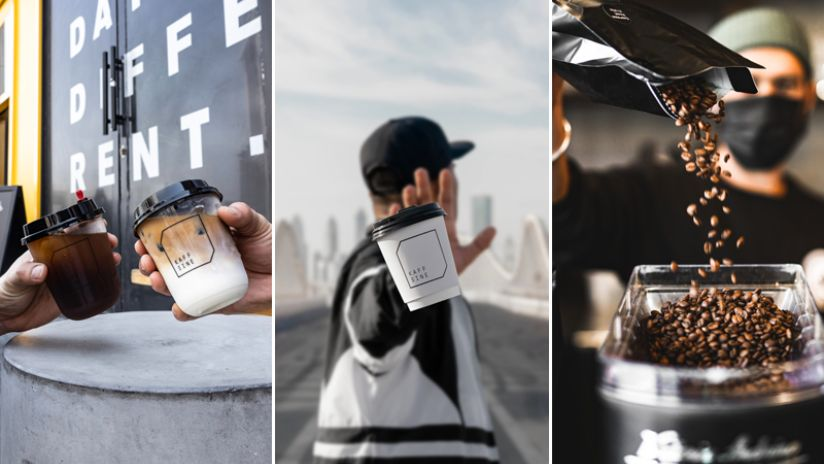 Find the golden coffee bean and you could win free coffee every day for a year. Around the Block, known for its eclectic atmosphere and specialty coffees, is transforming its Al Wasl branch into an exciting activation site, where guests can search for the golden bean and enter a raffle on the day to win a masterclass with their Chief of Coffee.
Flat12 Cafe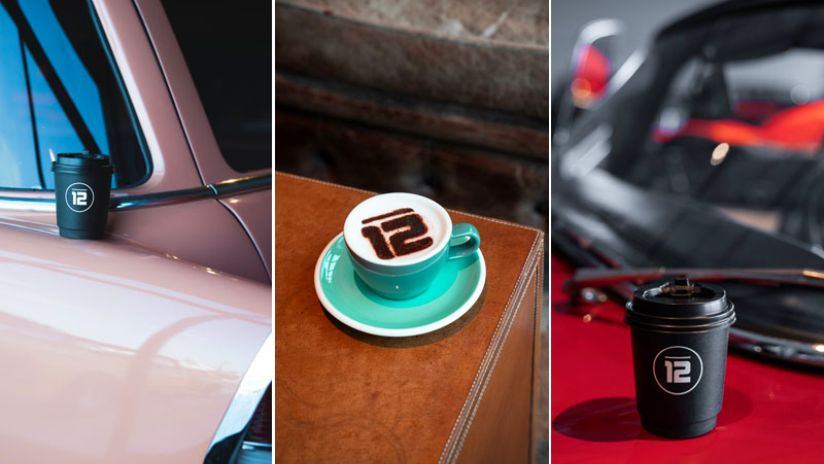 Flat12 cafe provides a brew-tiful cup of coffee. A rotating collection of vintage and iconic sports cars is displayed in the stylish coffee shop and gallery. At midday, drive down and enjoy a free cup of coffee. Please keep in mind that each person will only receive one cup of coffee.
Kaffe Bloom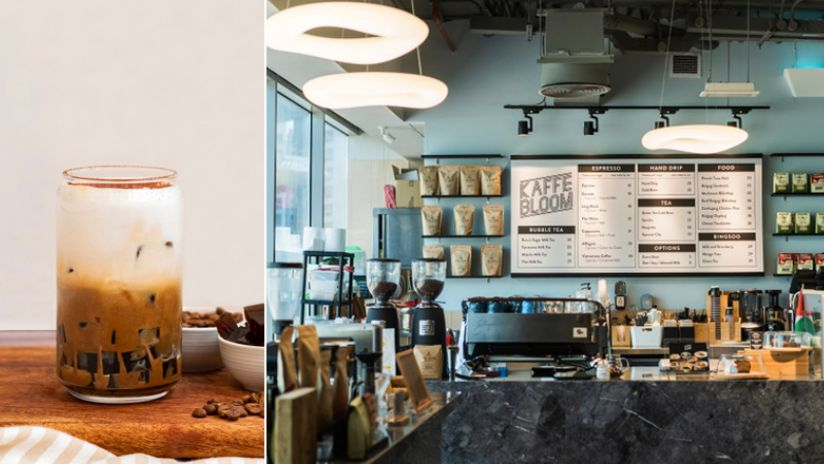 1004 Gourmet's cafe will commemorate International Coffee Day by offering a 50% discount on all coffee options on their menu. For the weekend, Kaffe Bloom is also offering a special coffee jelly float.
Hampstead Bakery & Cafe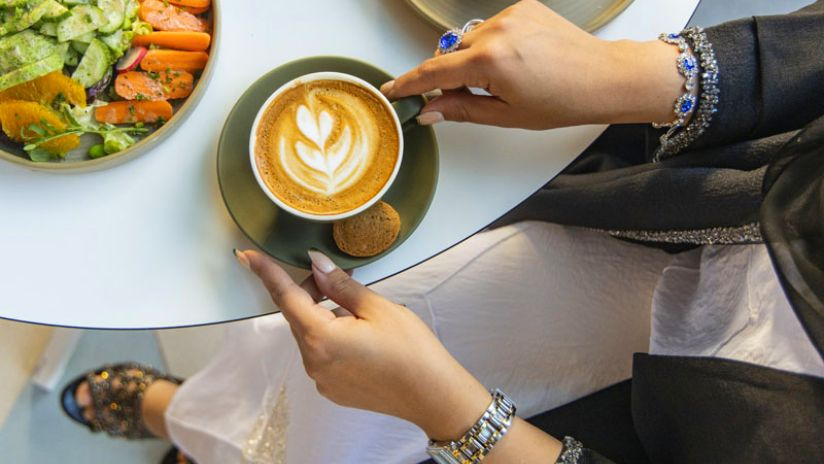 Allow Hampstead Bakery and Cafe to brew up your day with a free cup of coffee and breathtaking views of the Burj Khalifa. The West London-inspired cafe will satisfy your caffeine cravings and keep you buzzing all day. Guests can order a variety of hot and cold beverages for free. You can either dine in or order takeout.
Jones the Grocer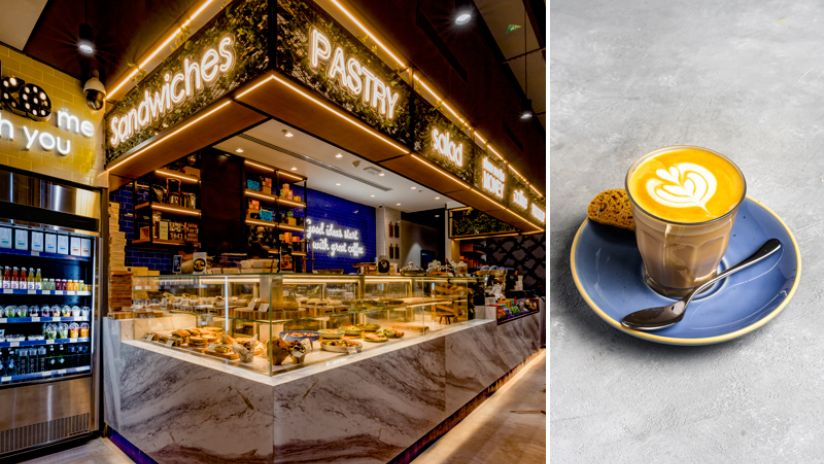 If you're in the DIFC area on Saturday, October 1, and in need of a pick-me-up, Jones the Grocer Express will be your new best friend. Visitors who purchase a regular-sized coffee will receive free refills at the newly opened location (up to four times).
Revo Cafe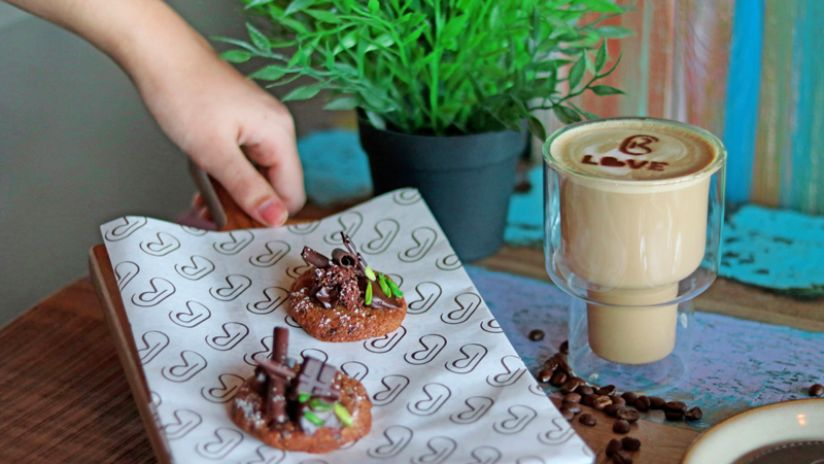 The journey of coffee is incredible, taking it from tropical regions to the breakfast mugs of households and cafes every day. According to Revo Cafe, this is even more reason to celebrate the fragrant hot beverage. On October 1, visit the cozy venue and enjoy a complimentary coffee and cookie.
Carrefour Bio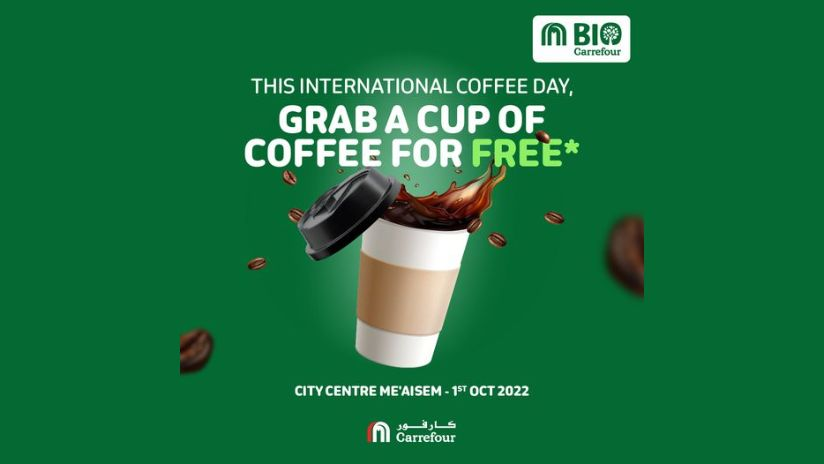 Hurry up! Carrefour is offering free coffee with or without any purchase necessary in honor of World Coffee Day at City Centre Me'asiem.
The first 200 customers to enter Carrefour Bio in City Centre Me'aisem on International Coffee Day can savor a complimentary cup of organic coffee, whether or not they make a purchase in-store. Choose from heirloom varieties and delicious blends from Ethiopia — all graded "excellent" by the Specialty Coffee Association — spanning floral, fruity, woody and sweet notes, and served with an option of five plant-based milks. Supermarket giant Carrefour has opened its first Carrefour BIO concept store at City Centre Me'aisem. Located in Dubai Production City, the brand new BIO store aims to give consumers easier access to sustainable and eco-conscious products.
One Life & Kitchen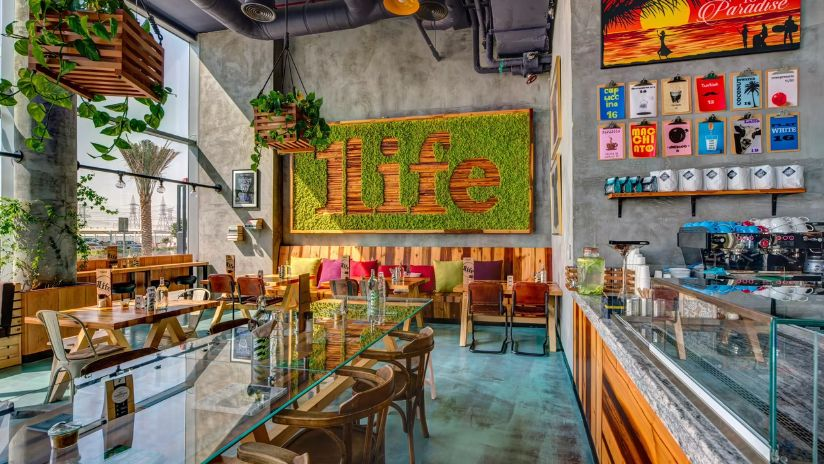 Hurry up! One Life & Kitchen is offering a complimentary coffee with breakfast for all guests to enjoy on October 1, 2022, at the JVC or Dubai Design District branch.
Mondoux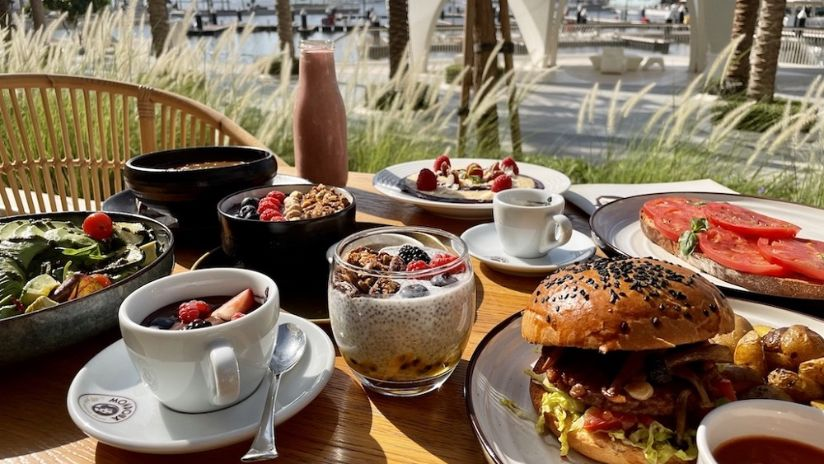 For visitors going to either of Mondoux's two locations at Dubai Creek Harbour and The Beach, JBR, they're allowed one complimentary coffee with each purchase of a dessert or crepe from 3pm to 6pm on October 1. To add to this exclusive experience, guests can also attend an exclusive one-hour coffee workshop to delve into the basics and learn about the fundamentals of beans and various preparation methods. Led by the Intellect Coffee's Head Barista, the class will take place at Mondoux Dubai Creek Harbour from 10am to 11am, and is subject to availability with prior booking, as Mondoux and Intellect are collaborating for this special workshop.
Caribou Coffee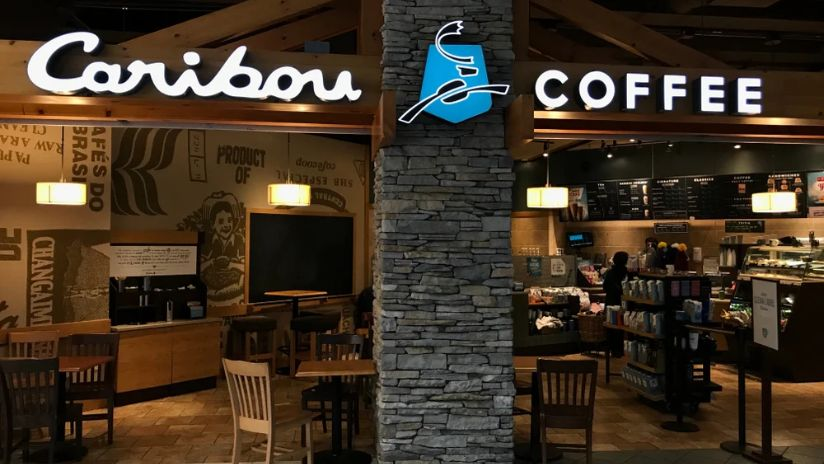 Hurry up! Caribou Coffee is offering buy 1 get 1 on coffee in honor of World Coffee Day until October 1st 2022.
Sultan's Lounge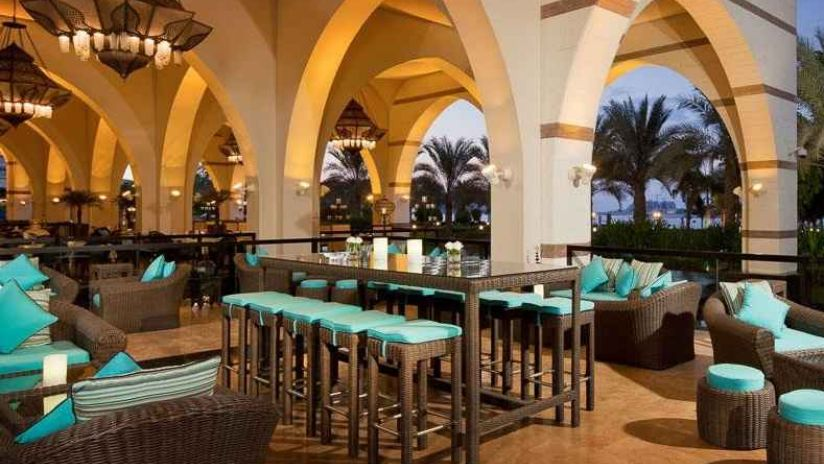 Hurry up! Sultan's Lounge is treating you this World Coffee Day! Guests can try their signature gold cappuccino served with Turkish delights as an upgrade from a regular cappuccino on October 1, from 8am to 2am at Jumeirah Zabeel Saray.
Bageri Form Cafe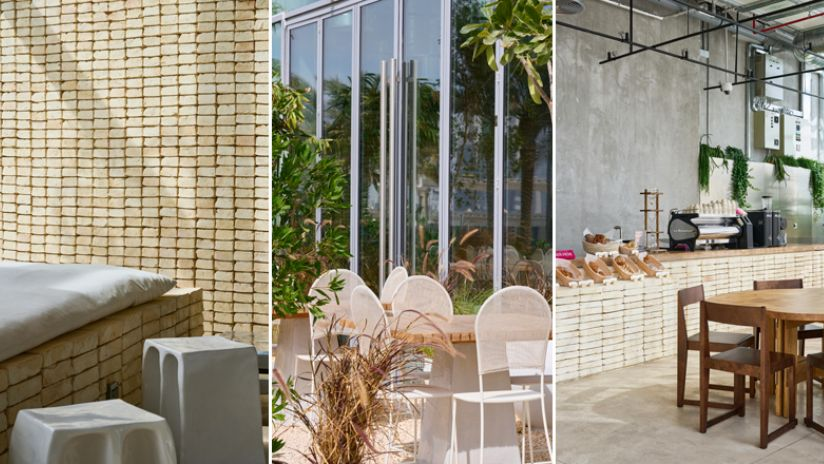 This cafe is commemorating both Cinnamon Bun Day and International Coffee Day. On Tuesday, October 4, passionate pastry eaters and coffee connoisseurs can visit Bageri Form and receive a delicious complimentary cinnamon bun with the purchase of every cup of coffee.
Boaz Cafe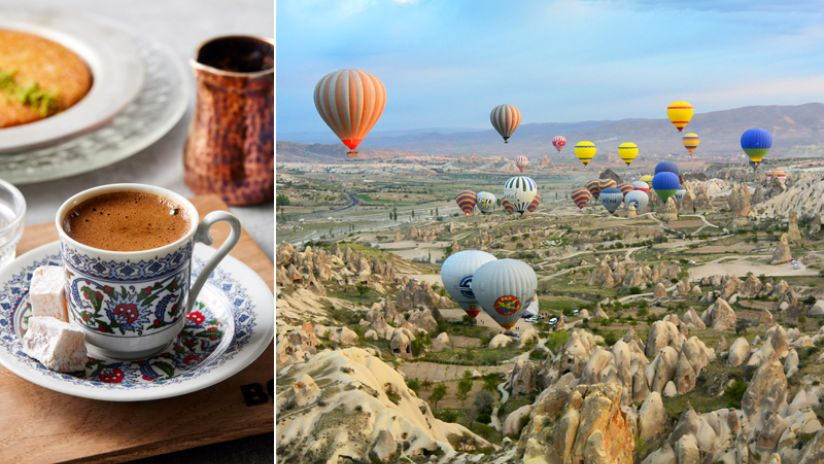 Boaz invites guests to enjoy a complimentary traditional freshly brewed cup of Turkish coffee from the heart of Istanbul. Sit back and unwind while sipping on aromatic Turkish flavors paired with hearty traditional dishes.
Galeries Lafayette Le Gourmet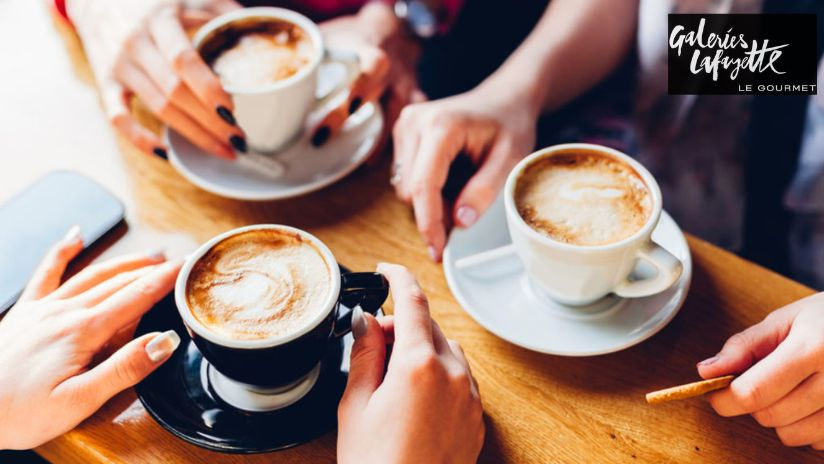 To celebrate World Coffee Day, Le Gourmet in Galeries Lafayette is giving away free Boon Gourmet Coffee to first 25 diners on October 1st! To our coffee lovers out there, save the date and get your daily dose of caffeine. Enjoy!
LDC Kitchen and Coffee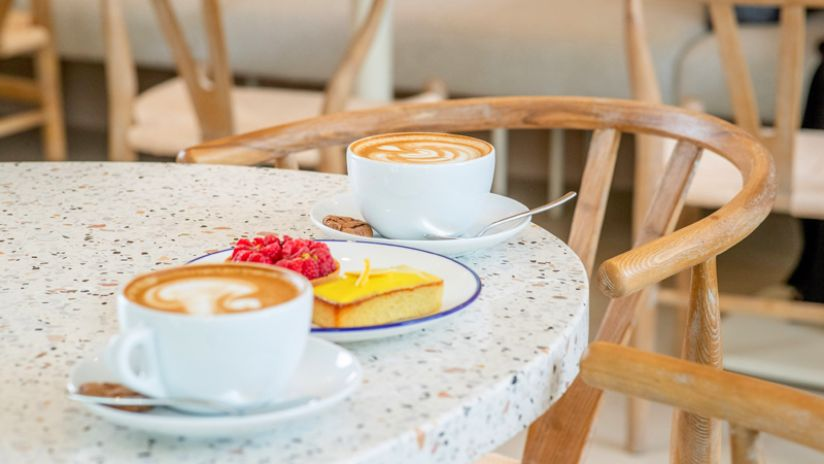 LDC Kitchen and Coffee will be welcoming caffeine fans to enjoy free coffee all day as they celebrate the opening of their new branch in Jumeirah. They will also provide free coffee until 12pm at their other branches throughout Dubai.