Dubai, the city of gold, is not just a global hub for trade and tourism but also a prominent center for banking and finance. In recent years, the city has attracted numerous international banks to set up their operations in the city. Several factors have contributed to Dubai's rise as a financial powerhouse. The city enjoys political stability, making it an appealing option for businesses looking for a secure atmosphere in which to conduct their activities. The UAE's pro-business laws and tax breaks have played an important role in persuading foreign banks to set up shop in Dubai. And, because of its strategic location at the crossroads of Europe, Asia, and Africa, Dubai is a great site for doing worldwide business transactions.
In this article, we delve into the world of international banks in Dubai, unraveling the significance of their presence, exploring the major players, and putting light on the varied variety of services they provide.
Prepare to be immersed in the enthralling world of finance and innovation in the heart of the Middle East.
International Banks in UAE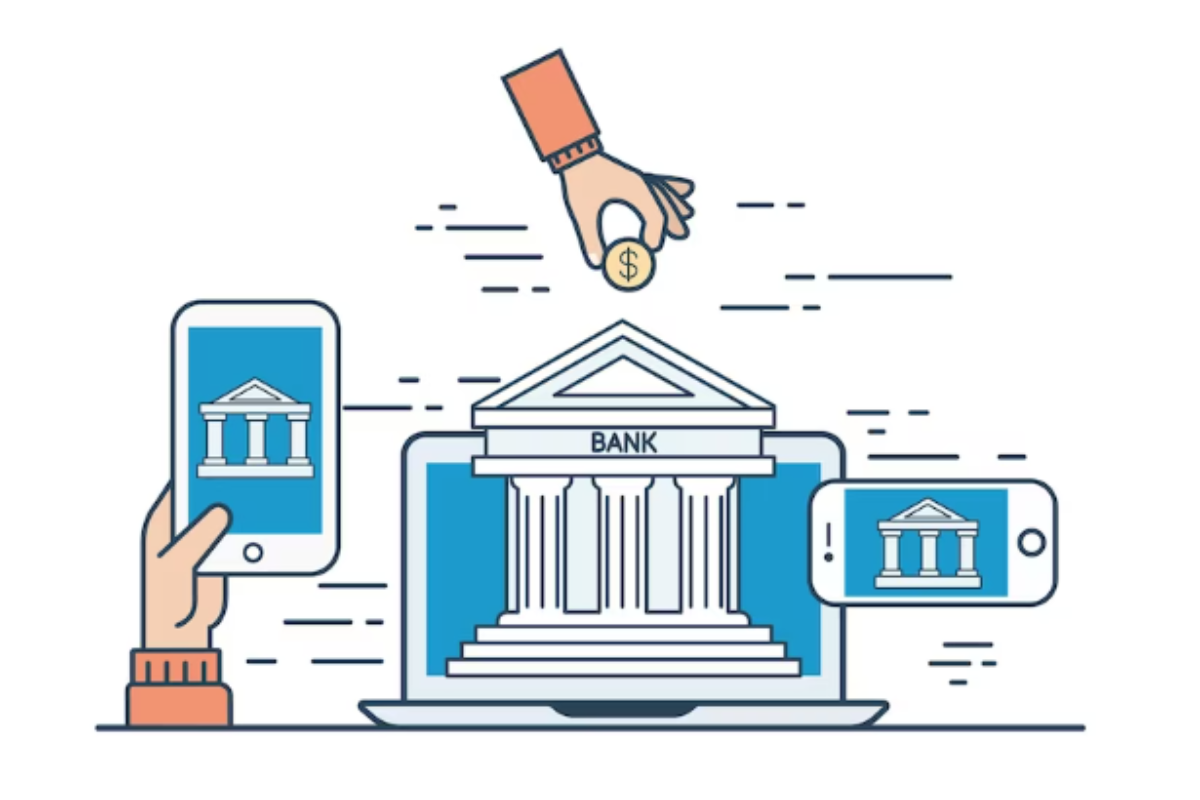 The United Arab Emirates has a vibrant and rapidly expanding banking sector. With over 50 national and international banks operating in the country, the UAE provides a comprehensive range of banking services to both individuals and businesses. The presence of international banks has significantly supported the country's economic growth and development by encouraging global trade and investment. In total, there are 26 foreign banks operating in the UAE. Seven are from the UK, France, and the US, while the remaining foreign banks are from the Middle East, North Africa, and South Asia. These banks have in-depth knowledge of local markets and strong ties with key stakeholders, putting them in a good position to help individuals and businesses achieve their goals.
International Banks in Dubai:
Here are a few prominent International Banks in Dubai:
HSBC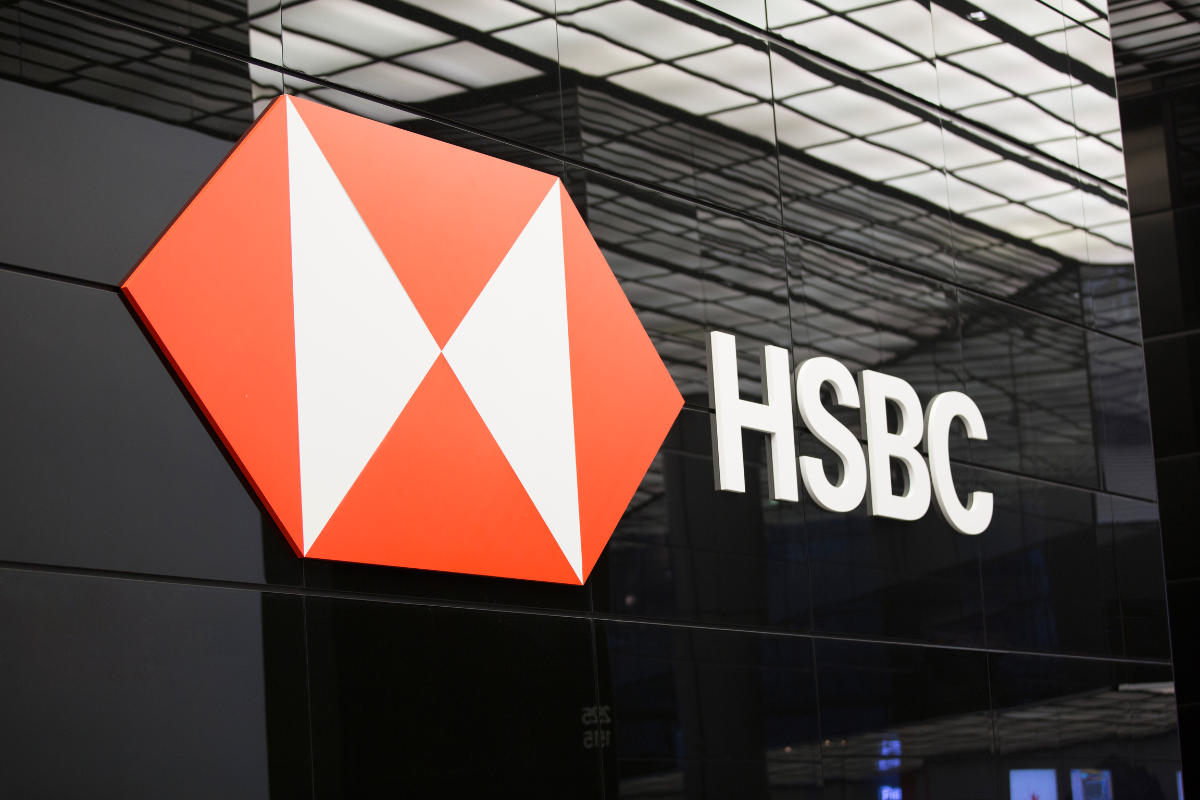 HSBC is one of the major banking and financial services corporations in the world. It is a subsidiary of HSBC Holdings, the world's second-largest bank in terms of assets. It serves roughly 39 million customers across its global operations, which include Wealth and Personal Banking, Commercial Banking, and Global Banking & Markets. HSBC Middle East, headquartered in Dubai, acts as the regional center for the bank's financial operations in the Gulf Cooperation Council (GCC) countries and Yemen. This bank's Middle East operations include offshore financial hubs in Bahrain and the United Arab Emirates. HSBC Middle East values offshore financial hubs as they provide access to global capital markets and tax-advantaged frameworks for keeping investments.
Citibank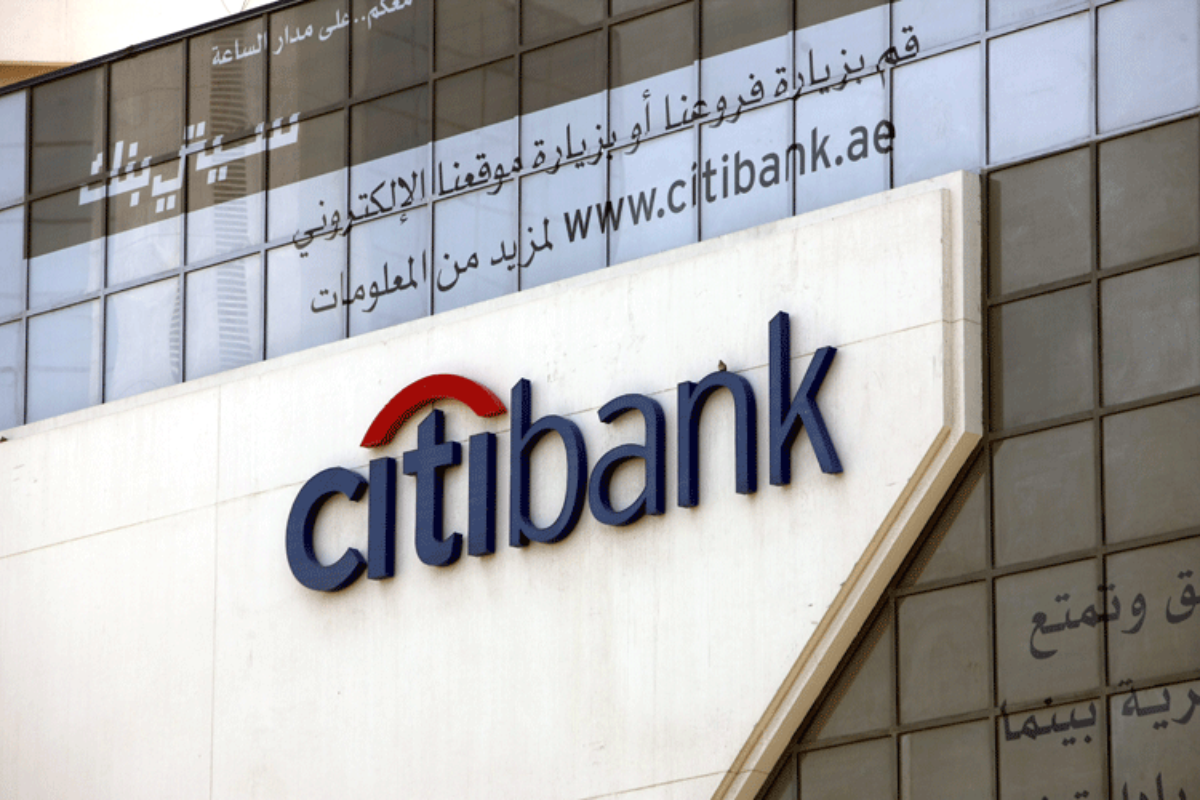 Citibank is one of the world's major banks, with operations in over 100 countries. It is also one of Dubai's largest international banks, providing an extensive selection of banking services to both individuals and corporations. The bank is well-represented in offshore financial centers such as Dubai International Financial City, where it has multiple branches. It also provides a wide range of Islamic banking products and services, making it an excellent choice for Muslim customers. You can get exceptional customer service as well as low fees and rates. As a result, if you're looking for a bank that can suit your offshore banking needs, Citibank is an excellent choice.
Emirates NBD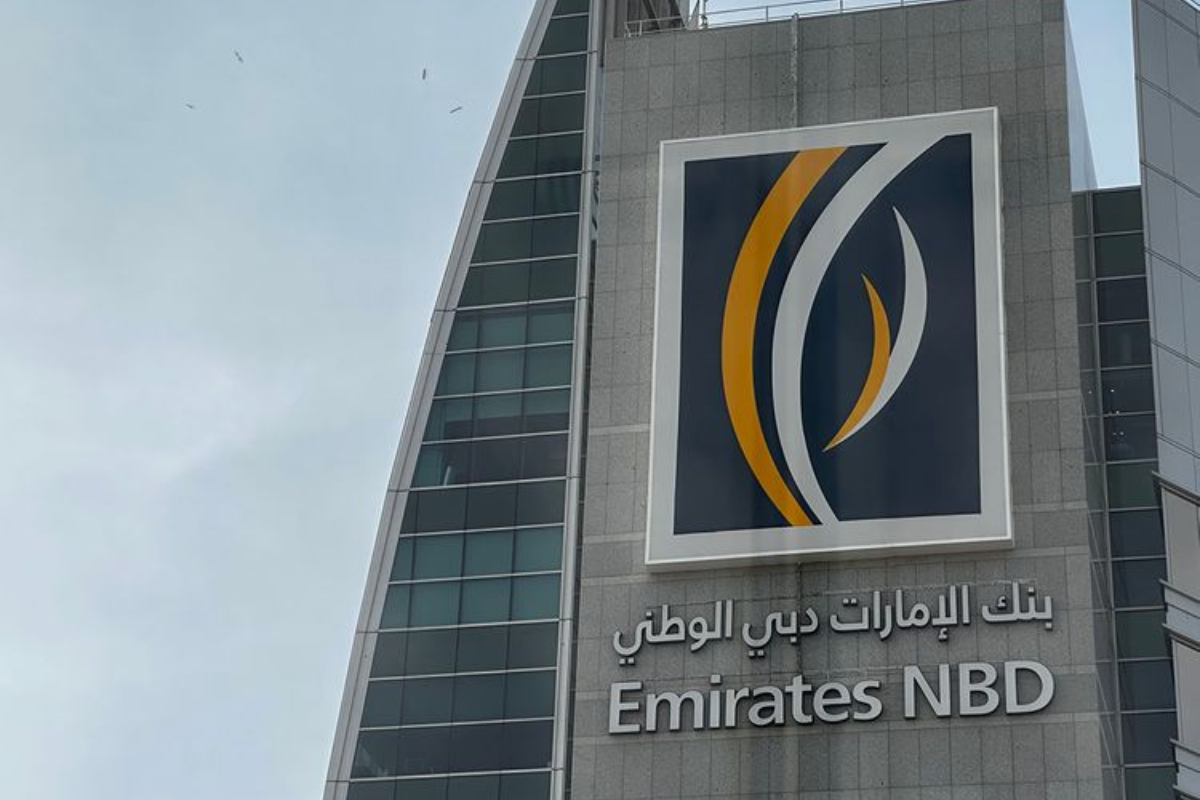 Emirates NBD is a significant bank in Dubai, as well as one of the largest in the country. With a strong international footprint and a major player in the region's national banking sector. This bank provides a comprehensive range of professional banking services and products. Deposits, loans, credit cards, debit cards, and investment banking products are just a few examples. It also focuses heavily on business and investment banking. The best thing about this bank is that it caters to both individuals and companies. It is also one of Dubai's few banks that provides Shariah-compliant banking products and services.
Standard Chartered Bank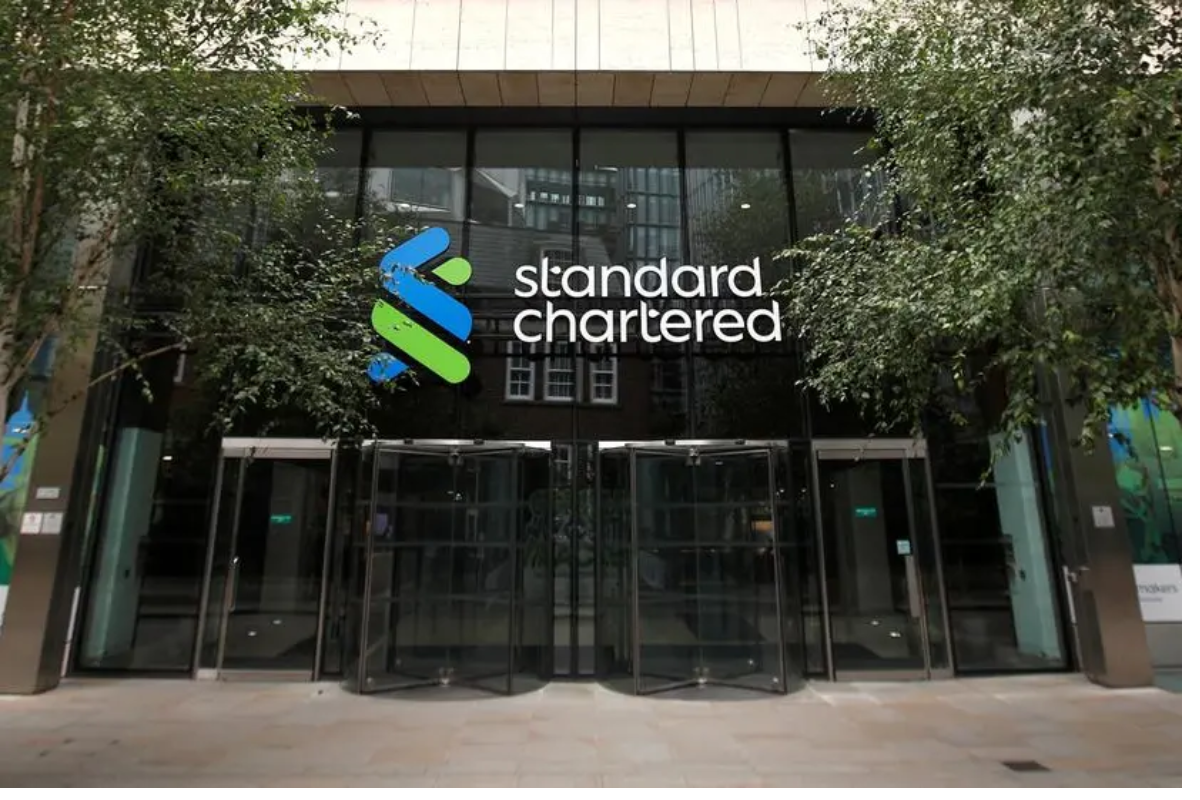 The Standard Chartered Bank is a private finance company founded in the United Arab Emirates in the late 1950s.  It established its first branch in the country in Sharjah in 1958. With the opening of multiple branches, the Group's business rapidly expanded in the UAE, and today, Dubai is the Bank's regional base for the Africa and Middle East area, as well as the headquarters for its Islamic Banking subsidiary, Standard Chartered Saadiq. This bank provides a broad range of Islamic and traditional banking products and services to retail, private, commercial, and corporate customers. Standard Chartered Bank, headquartered in London, has a large network of foreign international bank branches. In the United Arab Emirates, Standard Chartered operates over a dozen branches and over 100 ATMs.
Abu Dhabi Commercial Bank (ADCB)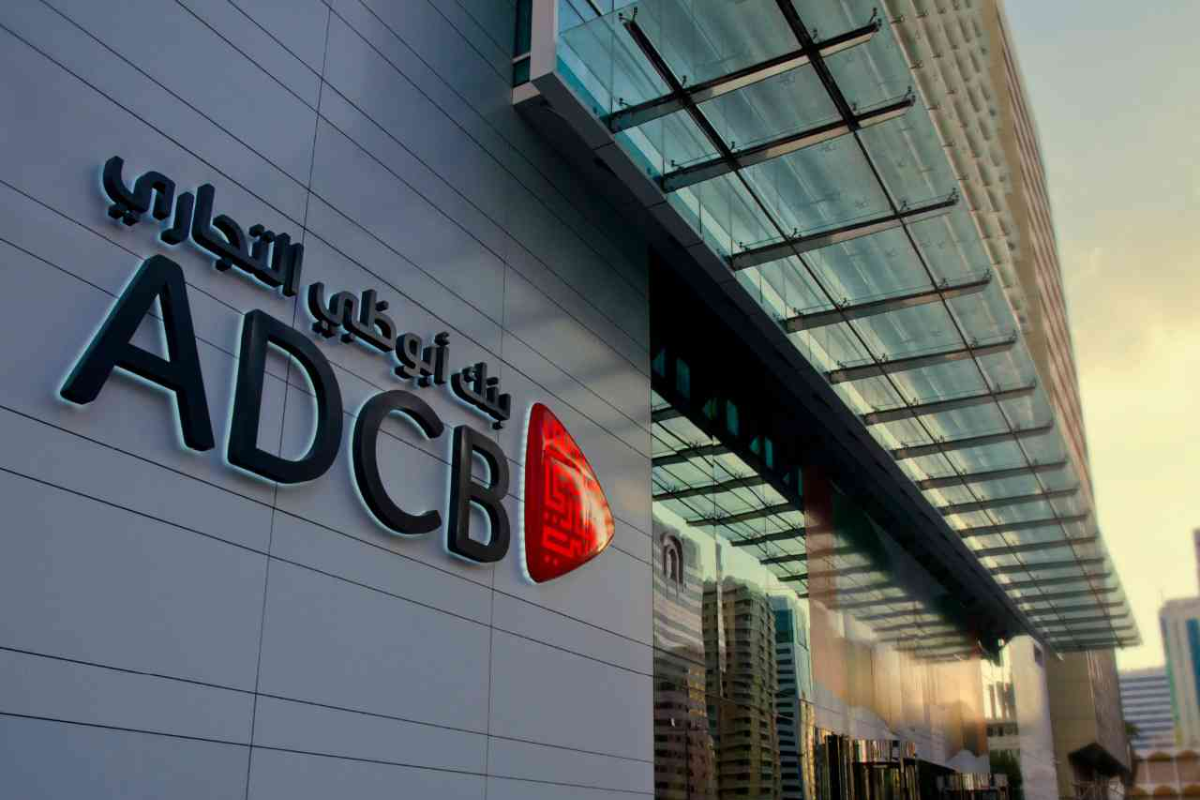 The Abu Dhabi Commercial Bank, or ADCB, is a well-known bank in the UAE that has contributed to the country's growth. It provides a wide range of products and services, including retail banking, wealth management, private banking, corporate banking, commercial banking, cash management, investment banking, corporate finance, foreign exchange, interest rate and currency derivatives, Islamic products, project finance, and property management services. Customers can also get access to Sharia-compliant Islamic banking. This bank is well-known for its excellent customer service since a customer representative is constantly available to you.
Royal Bank of Canada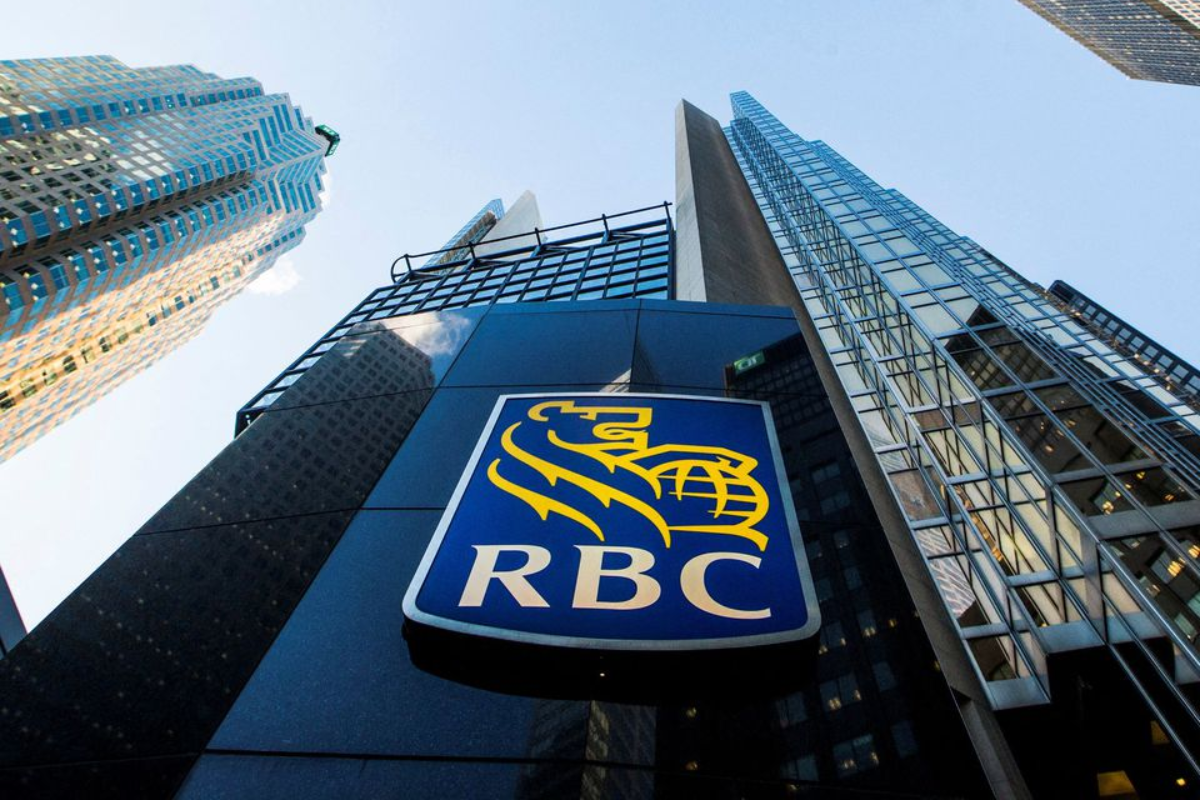 The Royal Bank of Canada has branches in almost every major city across the world and is another reliable bank option in Dubai. It is a well-known international bank in Dubai, providing an extensive range of banking services to both businesses and individuals across the UAE. This bank offers personal and business banking, as well as wealth management and commercial banking. In addition, Royal Bank of Canada is a member of the Global ATM Alliance, which provides its customers with access to over 50,000 ATMs in over 30 countries. Aside from its extensive branch network, the bank also has a significant online presence, allowing customers to conduct financial transactions from the comfort of their own homes.
Habib Bank AG Zurich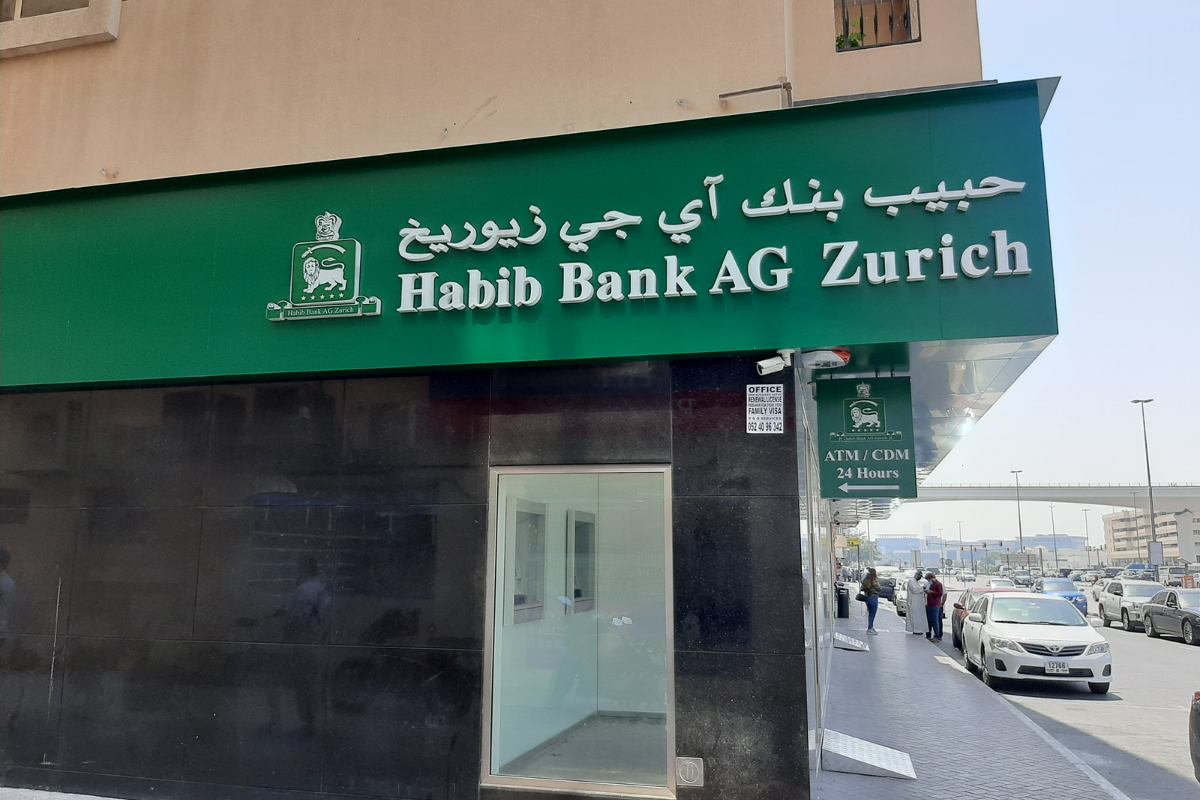 Habib Bank AG is another well-known banking entity in Dubai. Its main base branch is in Zurich, Switzerland, making it technically an offshore bank. Habib Bank AG provides its customers with a number of services, including savings and checking accounts, loans, and investment possibilities. Corporate clients can also benefit from the bank's goods and services. Trade financing, project financing, and Islamic banking products are typical examples. Furthermore, Habib Bank AG offers its retail customers a comprehensive range of banking services, including credit cards, debit cards, and ATM services. Habib Bank AG, as one of the largest banks in Dubai, has a strong presence in the region, which means its customer service is second to none.
But Remember…
A good bank for you is a bank that can help you:
•            Establish your company
•            Provide you the funds you require to expand your operations
•            Explore new markets
Also, ensure that the bank has a large network of branches and ATMs throughout the city to make managing your finances easier. So, whether you need a business loan or want to open a business account, an international bank in Dubai can help you achieve your goals.
What Services Are Offered by International Banks in Dubai?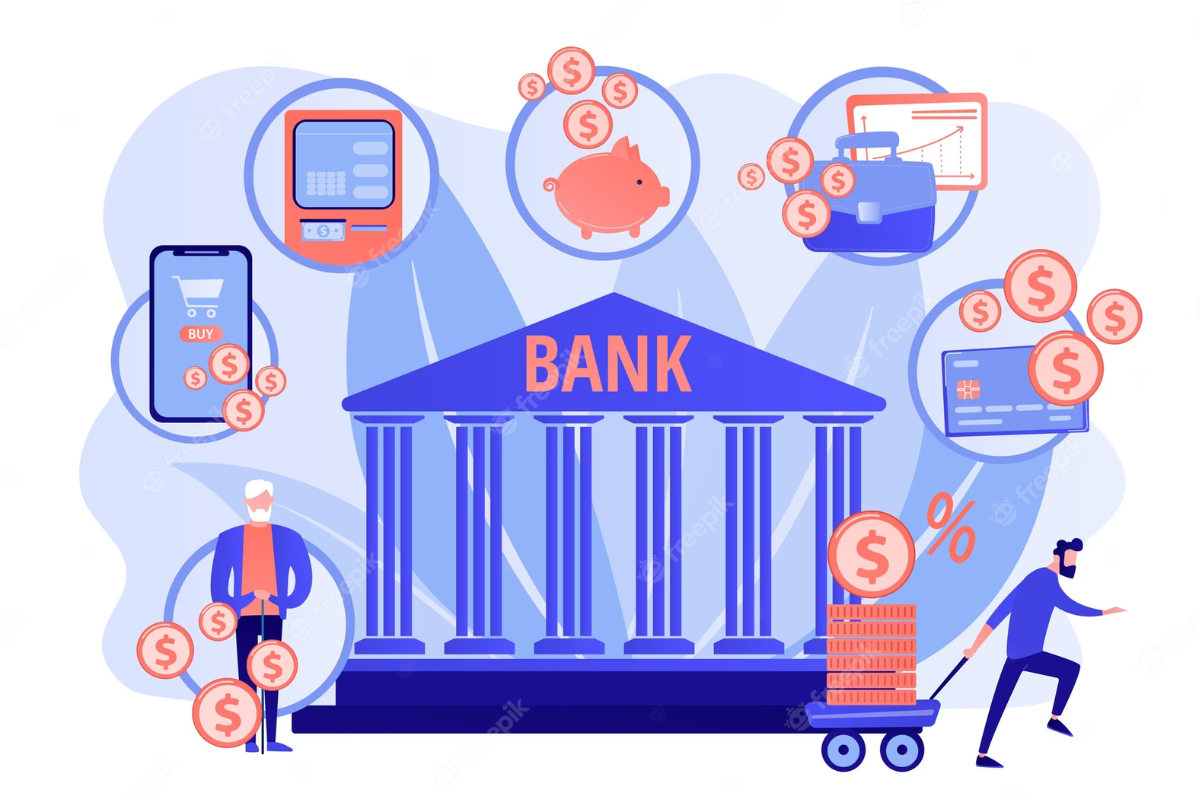 International banks in Dubai offer an extensive selection of services to meet the demands of its customers, who range from individuals to huge organizations. These services are intended to improve financial management, support business operations, and assist clients in meeting their financial objectives.
Let's take a closer look at the services provided by foreign banks in Dubai:
Personal Banking: Personal banking services cater to specific customers' financial demands. Checking accounts, savings accounts, credit cards, and personal loans and mortgages are among the services offered.
Corporate Banking: Corporate banking services are designed to help businesses run and expand. Business Accounts, Trade Finance, Cash Management, and Corporate Lending are examples of these.
Wealth Management: Wealth management services assist clients in managing and growing their wealth. Investment Services, Financial Planning, and Private Banking are examples of these services.
Digital Banking: As technology advances, international banks in Dubai provide powerful digital banking services. This covers online and mobile banking, as well as digital wallets such as Google Pay and Apple Pay.
International Banking: International banks in Dubai, with their global presence, provide services targeted to the demands of expats and enterprises with international operations. Multi-Currency Accounts, International Wire Transfers, and Foreign Exchange Services are among the services available.

Advantages of using International Banks in Dubai: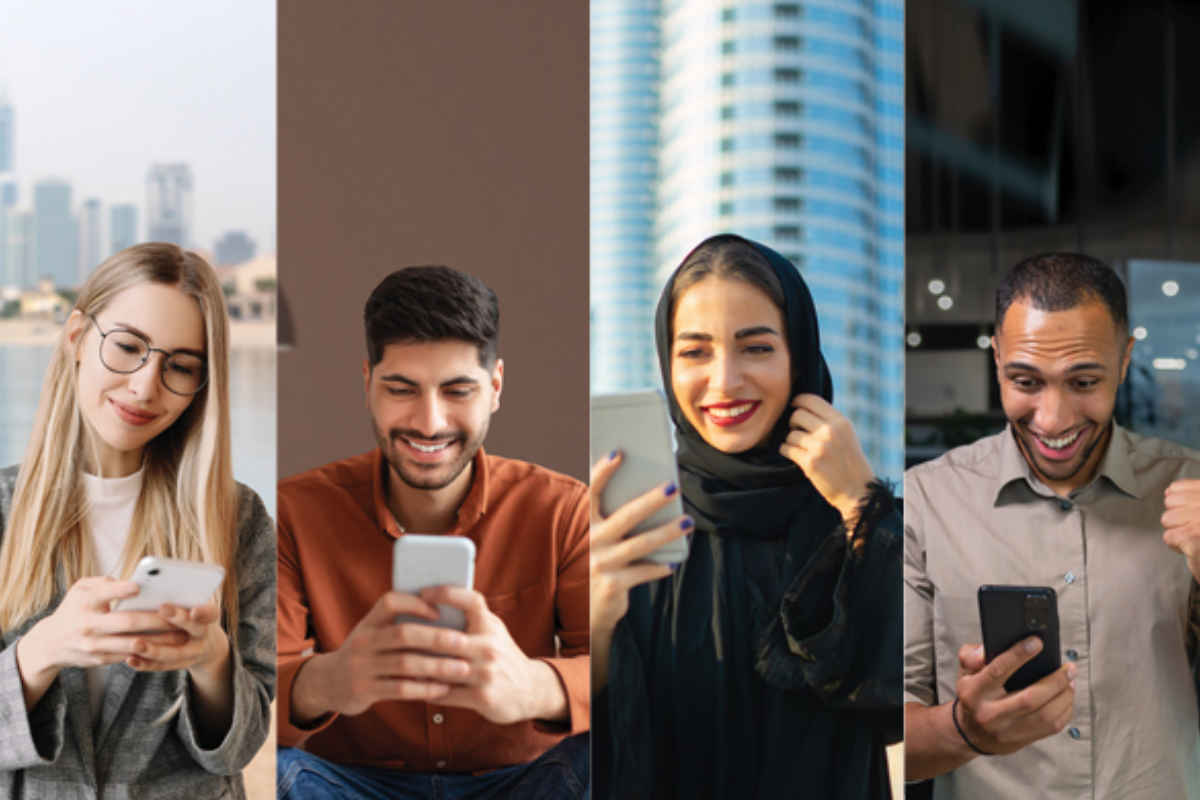 International banks provide several advantages to account holders. One key advantage is that these banks often operate under different laws than traditional banks, allowing for greater financial flexibility. It also gives you access to a greater selection of investing opportunities. Many international banks provide accounts via which account holders can invest in foreign currencies, equities, and other assets. This allows portfolio diversification and risk mitigation. International banks also provide superior privacy and security. Many foreign banks maintain tight secrecy and do not share account holder information to third parties unless the account holder expressly authorizes it. This prevents illegal access to account holder data. International banks offer various benefits to Dubai firms, including greater flexibility, a wider range of investment possibilities, and increased privacy and security.

Regulatory Framework and Financial Stability: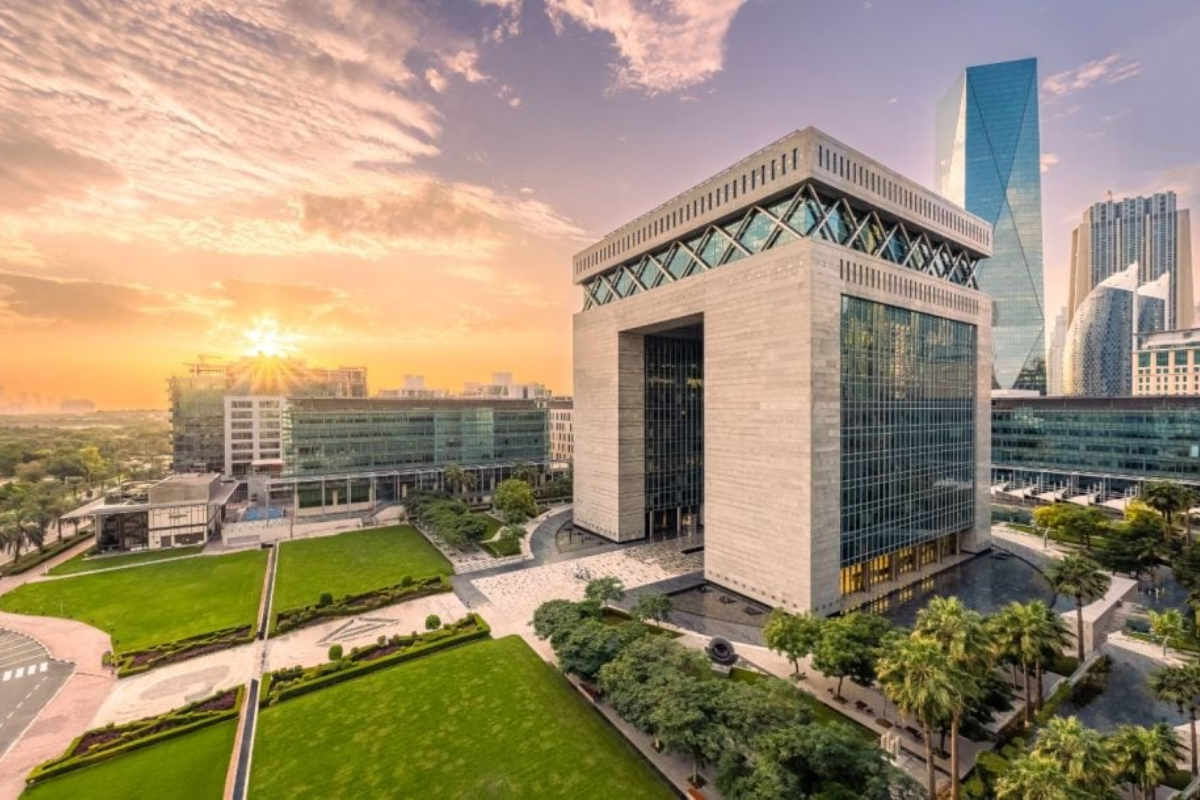 Dubai's banking sector is regulated by the Dubai Financial Services Authority (DFSA), which protects the financial system's stability, integrity, and transparency. The DFSA enforces severe regulations and standards on banks operating within the Dubai International Financial Centre (DIFC), a financial free zone within Dubai. The UAE Central Bank oversees the regulation of banks located outside of the DIFC. These regulatory agencies provide a strong framework to protect clients' interests and the overall stability of the banking sector. The regulatory environment promotes financial stability, customer safety, and adherence to worldwide best practices. The UAE's strict anti-money laundering policies and strong regulatory oversight add to the overall credibility of the Dubai banking sector.

Conclusion:

The presence of international banks in Dubai reflects the city's growing importance as a worldwide financial center. These banks offer a wide range of services to help with commerce, investment, and wealth management. Their operations contribute considerably to Dubai's economic growth, while their presence strengthens the UAE's banking sector's general stability and repute. As Dubai continues to attract international businesses and investors, the role of foreign banks in sustaining its financial ecosystem and driving future economic development will remain critical.
Also Read: