Krema, the homegrown cloud speciality desserts brand, is taking Dubai's dessert scene by storm with its chef-led concept and unique, exciting flavours.
Co-led by Joseph El Hajj Corporate Chef and Hassan Salam Executive Pastry Chef from Alabbar Enterprises, Krema stands out from the crowd with its dedication to artistry, creativity, quality, and taste.
With 35+ years of culinary expertise between them, Chefs Joseph and Hassan are known for taking guests on culinary expeditions with their marvellous creations. With experiences that have taken them across different continents in their careers, Chef Joseph has developed unique offerings for European and Middle Eastern palates while conceptualizing and modernizing 12 food concepts across the GCC region. On the other hand, Chef Hassan has been trained and mentored under masterminds such as Lucien Gutier, and alongside renowned pastry titans such as Chef Gianluca Fusto, Michel Willaume, and Bruno Pastorelli.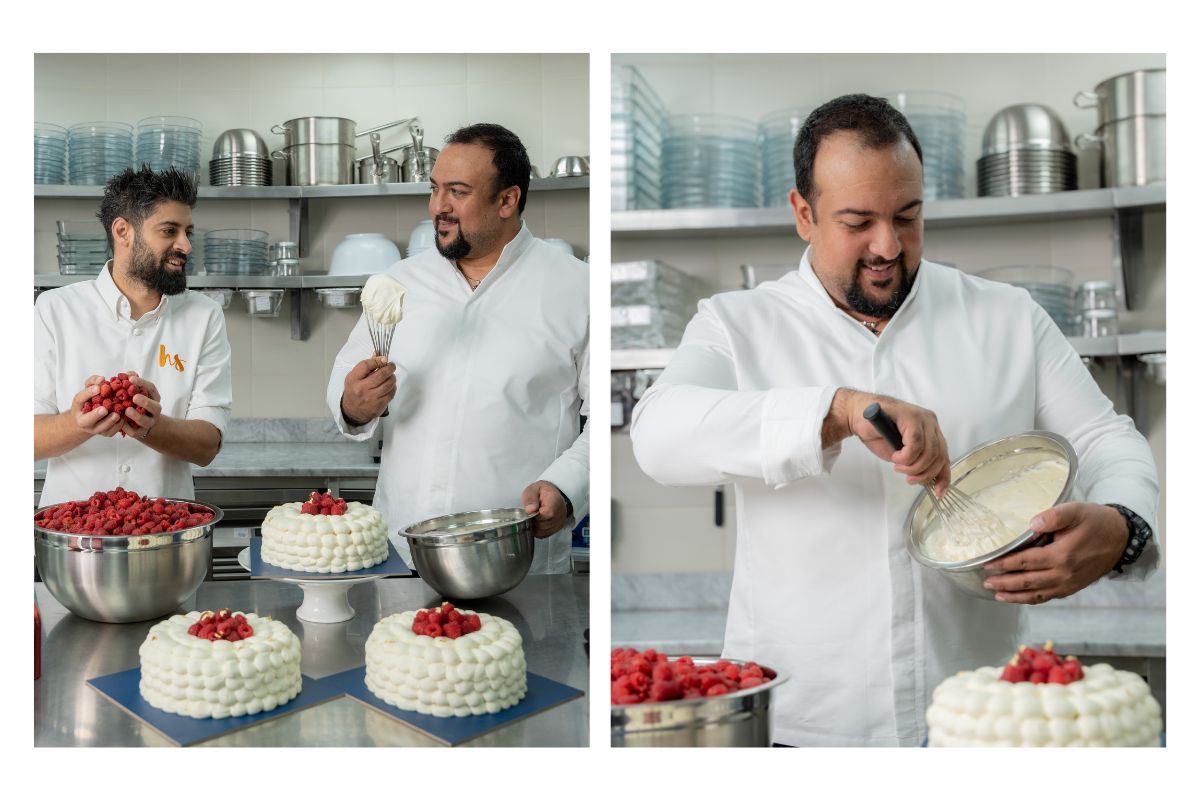 With two highly acclaimed pastry chefs driving the concept, Krema embraces and celebrates joie de vivre with handcrafted cakes that truly live up to that promise. Influenced by European flair and created with the finest ingredients, each Krema creation is designed to satisfy sweet cravings and spread joy.
Krema is redefining what it means to create and enjoy delicious desserts with tastes that are reminiscent of European culinary traditions. Krema creations make life sweet, its offerings are made to rejoice the everyday, every moment, and every feeling. Offering a range of distinctive flavours all their own, Krema's mouthwatering Raspberry Madeleine cake celebrates the beauty of life, it's Mango Passion Madeleine offers a taste of heaven, while Basbosa Pistachio is a true delight to the senses. With several other incredible flavours, including two classics from its sister concept TwoatSymphony represented in a new look: Honey Pudding and San Sebastian, Krema's customers can receive their orders within two hours anywhere in Dubai.
Passionate about designing desserts, Krema brings a new level of culinary skill and creativity that sets it head and shoulders above the rest in Dubai's dessert scene. The brand is now excited to share that passion with its customers. Experience the joy of Krema and indulge in its delectable desserts today.
Orders can be placed via ChatFood, Talabat, and Deliveroo to be delivered in 2 hours. Krema is also available for pick-up at @twoatsymphony at Dubai Mall. For more information about Krema, please visit their Instagram page.