'Tis the season! That time of the year is finally back: the Christmas season. We all know once it hits midnight on December 1st, Mariah Carey starts playing and the snow, or fake snow in this case, starts falling! Of course, Christmas is a special kind of holiday, whether you celebrate it or not; the ambience and vibes, the decorations all over the town, and of course…the gifts. Just make sure when you give anyone your heart, they don't give it away the very next day… And although that jolly day is right around the corner, it can be hard to find that perfect gift for your loved ones.
If you're still on the hunt for some Christmas gifts, don't worry, we've got you covered! Here are some of the stores around the city that offer some great Christmas collections and deals.
1.       Marks and Spencer's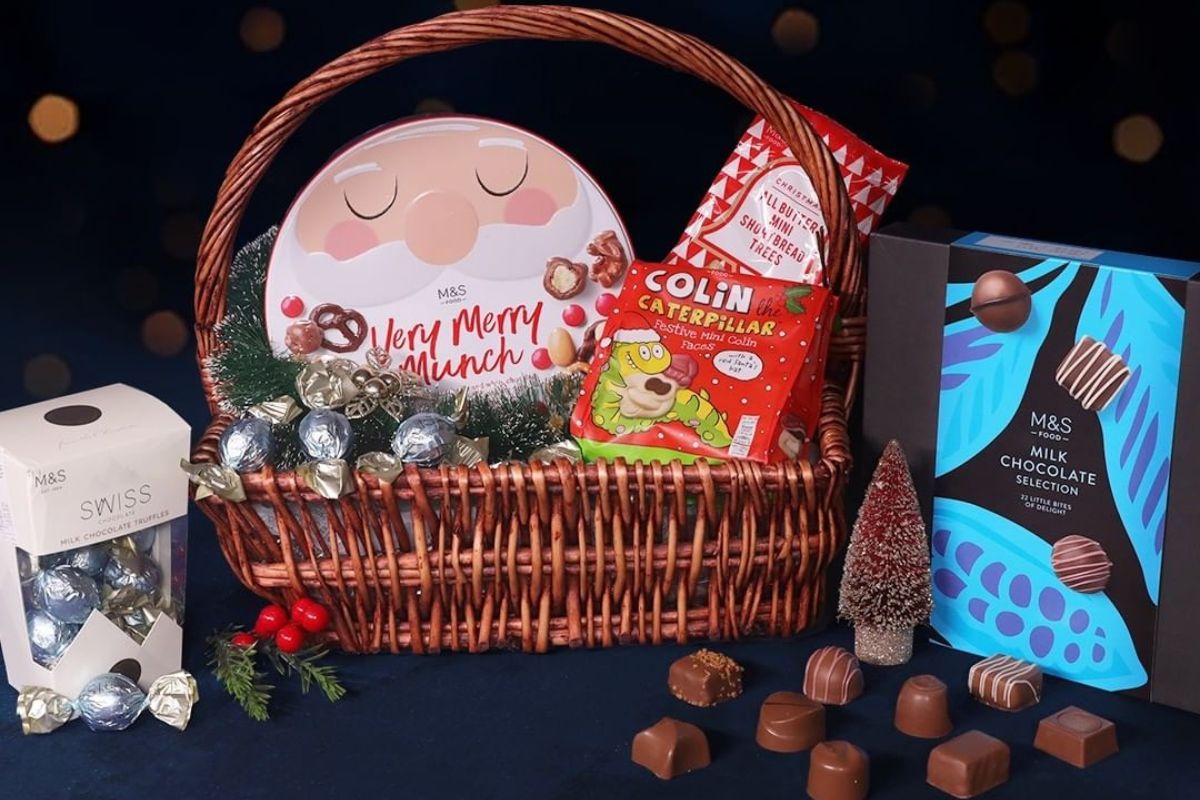 Founded in 1884, Marks and Spencer (M&S) is a well-known British retail company. This prolific and well-liked retailer, which specializes in food, clothing, and home goods, has more than 1500 locations worldwide.
You can choose from a variety of gift baskets at Marks & Spencer this Christmas. Their sophisticated food baskets or hampers, which include truffles, salted caramels, chocolate assortments, and a variety of other mouthwatering treats, go above and beyond. Marks & Spencer UAE offers pre-made and customized gift baskets in Dubai. Swiss, Belgian, Classic Christmas and Christmas Ultimate are the four varieties of pre-made hampers. The price per box starts at 159 AED. Aside from some customized hampers, you can find countless holiday-themed items including some PJs, tree décor, and accessories.
2.       Jones the Grocer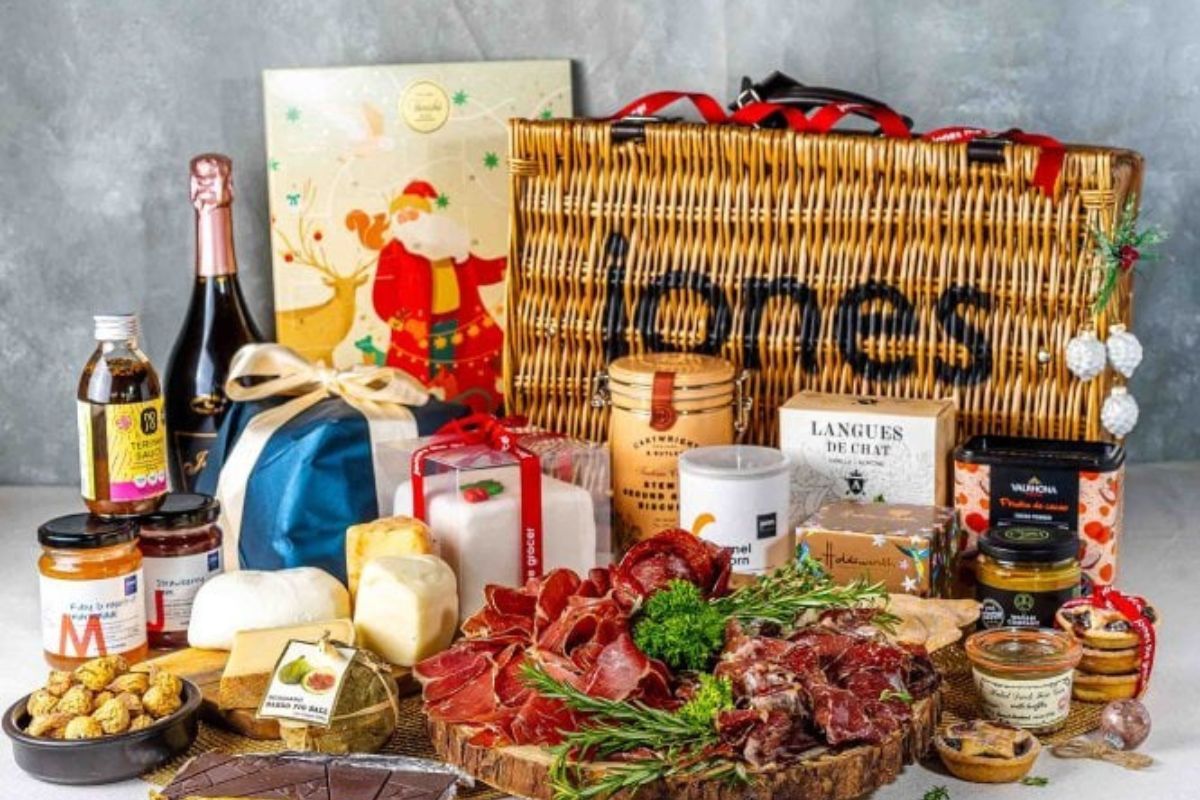 Jones the Grocer is a renowned 24-hour restaurant in Dubai that is well-known for its delicious food and coffee. Jones the Grocer was a passion project that was first launched in Australia in 1996 as a result of a desire to manage an unconventional grocery store and café. This exquisitely designed store has a theatre kitchen, bakery, patisserie, artisan cheese and charcuterie rooms, and a meat ager that dry ages premium cuts of meat, staying true to its ethos of gourmet food for everyday living.
During this festive season, Jones the Grocer offers a variety of Christmas items. You can purchase some pre-made festive hampers for your loved ones, buy some baked goods like gingerbread cookies, and even try out some of their festive cheeses. Their gift baskets cater to anyone's needs, with hampers for different cuisines including Italian, Mediterranean, and even British. You can purchase any of these gift baskets and hampers on their website or simply in stores.
3.       Bateel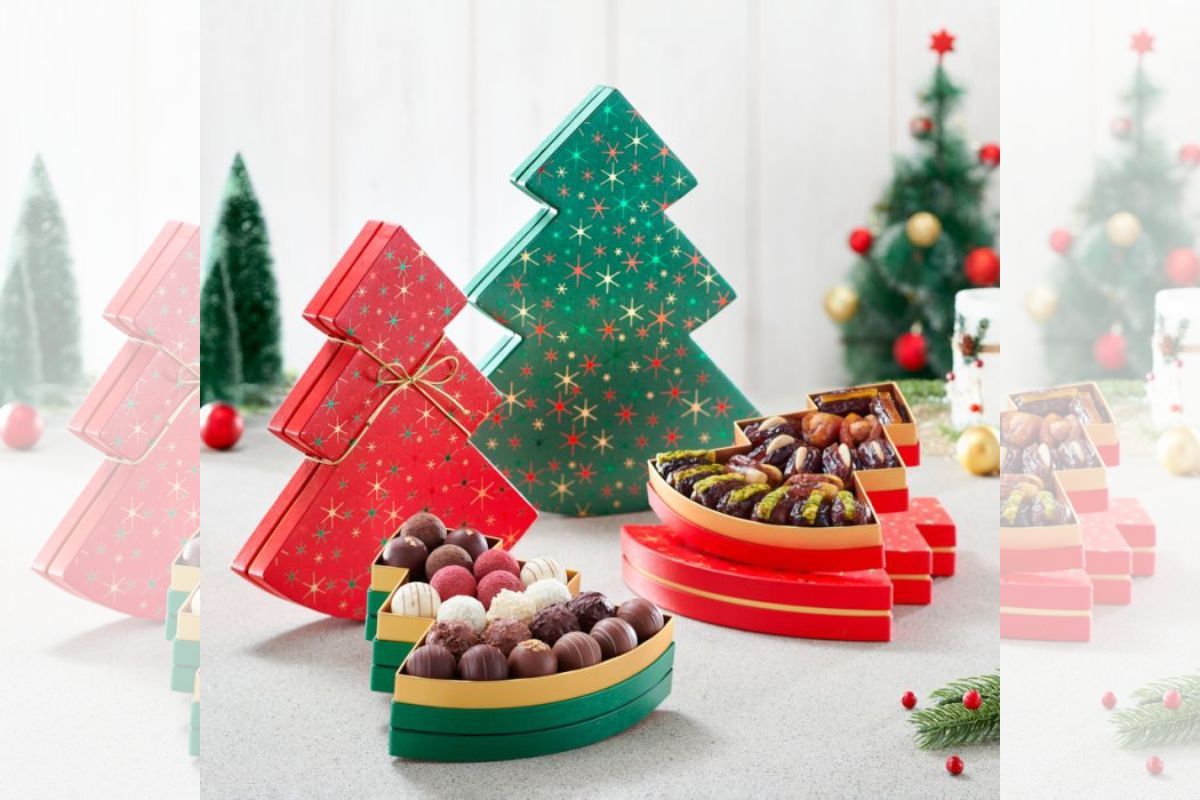 Bateel is a journey of transformation and creation that has delighted aficionados of fine food all over the world and created an enduring legacy of innovation. Bateel transformed a loved and respected ancient fruit into a gourmet delicacy and developed a luxury retail environment that gave rise to a brand-new market for gourmet dates and date-related products. Bateel produces high-quality organic dates, which served as the basis for creating Bateel's renowned gourmet line, which is available in luxury boutiques throughout the company as well as other high-end retail outlets.
Their opulent gift collections come with a variety of gourmet treats and are completely customizable. The gift packaging features stunning wooden presentation boxes, ballotines, silver trays, etageres, and traditional carton packaging that can be tailored to fit a variety of themes and tastes. Especially during the Christmas season, you can find holiday hampers, advent calendars, and customizable gift boxes.
4.       Damas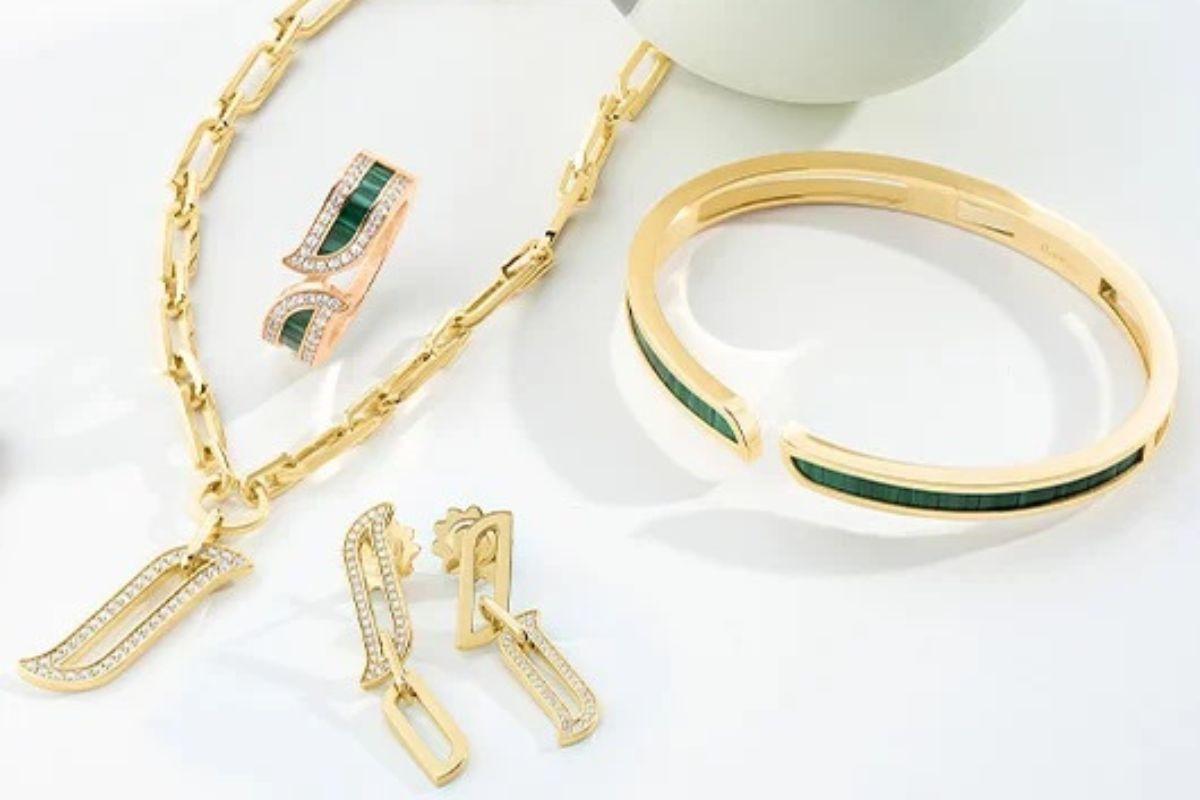 Damas Jewellery, which had its beginnings in the UAE in the early 1900s, has grown to become one of the most well-known places to buy fine jewellery throughout the Middle East, not just in Dubai.
For anyone looking to treat their loved ones to something special, their large selection of jewellery—some of which were even chosen for the holiday collection—is ideal. The selection of jewellery grows to include both timeless classic jewellery designs and modern, trendy pieces to appeal to a wide range of tastes.
5.       Virgin Megastore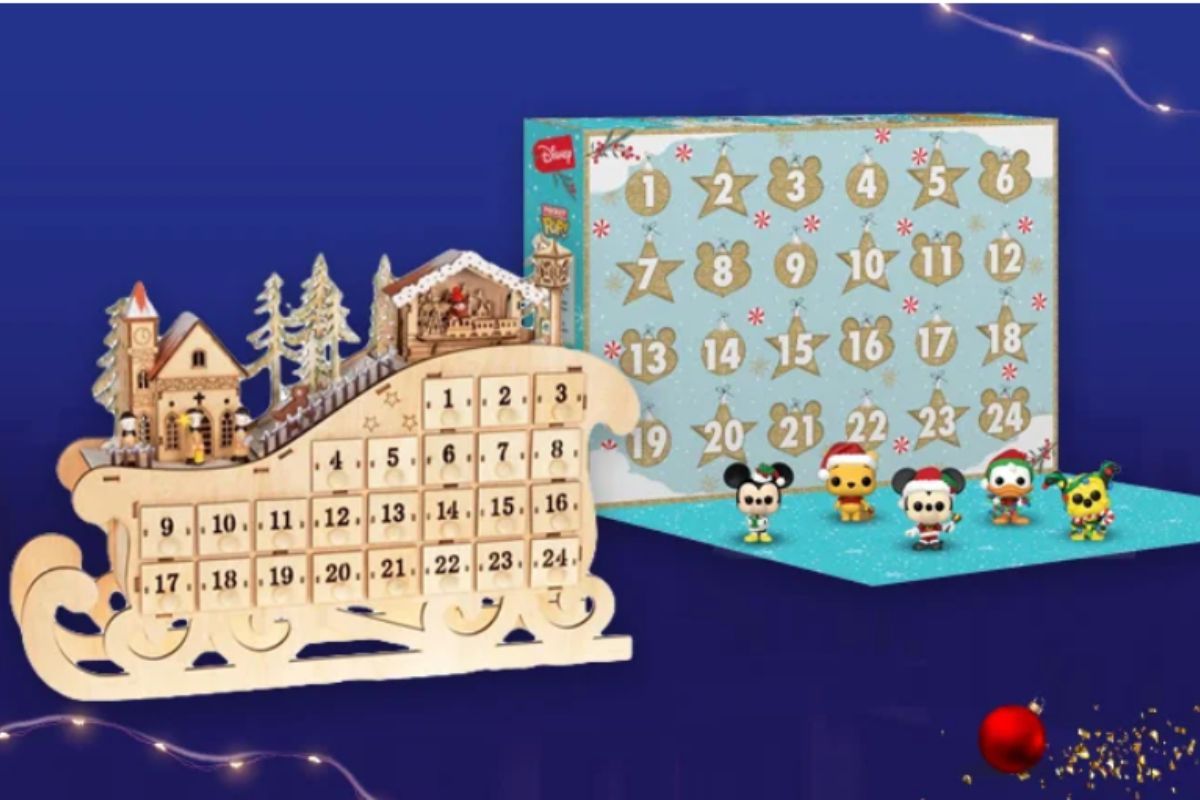 Virgin Megastore is the one-stop destination for everything you need, with video games, vinyl records, books, and more! This retail chain has branches all over the Middle East and North Africa, and for good reason! All year round you can find anything you need of the best quality.
But now we're talking about the festive season, and Virgin Megastore delivers. You can find some of the Christmas basics like tree décor, stocking fillers, and costumes, but the megastore sells more! If you're a part of a Secret Santa, Virgin Megastore has got you covered! You can also get an advent calendar, Christmas cards, and some limited Christmas edition toys and games.
6.       Bulgari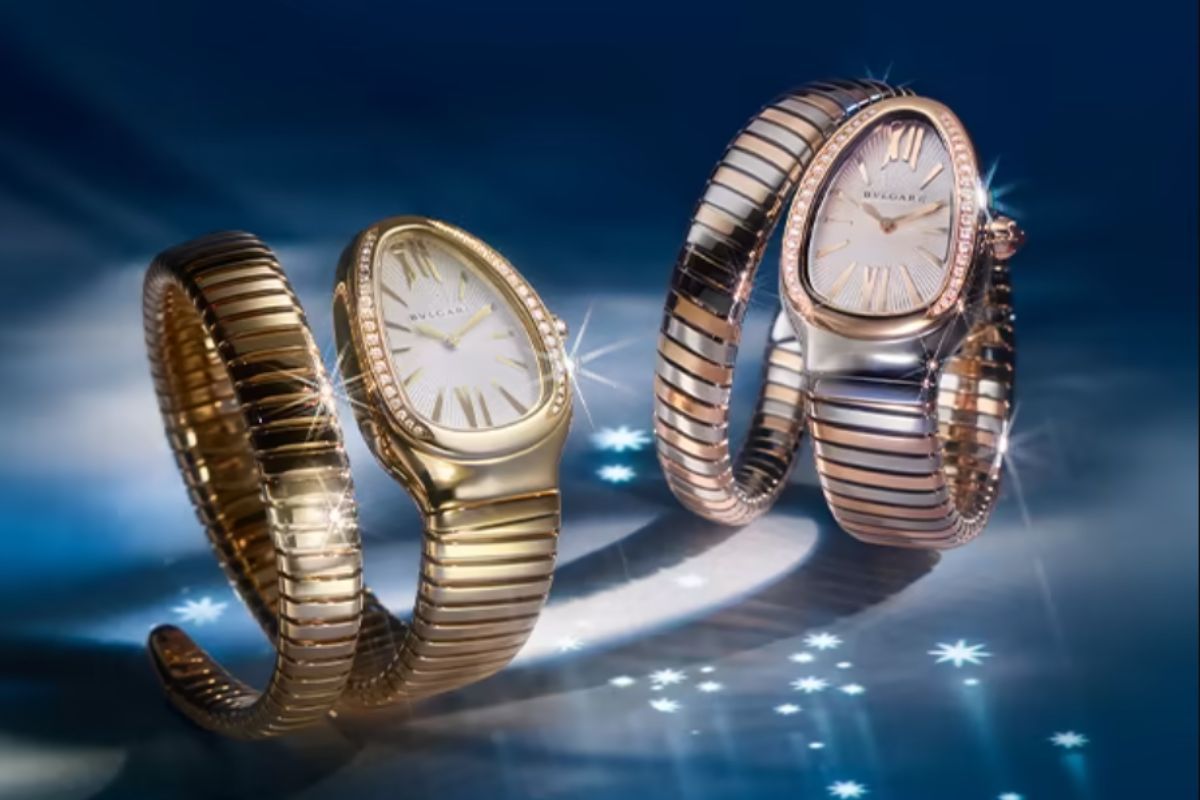 If you're one for all the glitz and glam, BVLGARI, often called the "jeweler to the stars", is a perfect place to shop for gifts. The company was established in Rome in 1884 by the Greek silversmith Sotirio Bulgari, and it quickly gained a reputation for Italian excellence thanks to its exquisite craftsmanship and magnificent jewelry creations. With time, Bulgari created a distinctive aesthetic characterized by striking color schemes, exquisitely proportioned volumes, and recognizable motifs that honor the company's Roman roots.
Their holiday collection includes unique necklaces, rings, and earrings. You can find a variety of accessories made with different material, including ceramic, rose gold, white gold, and titanium!
7.       Bath and Body Works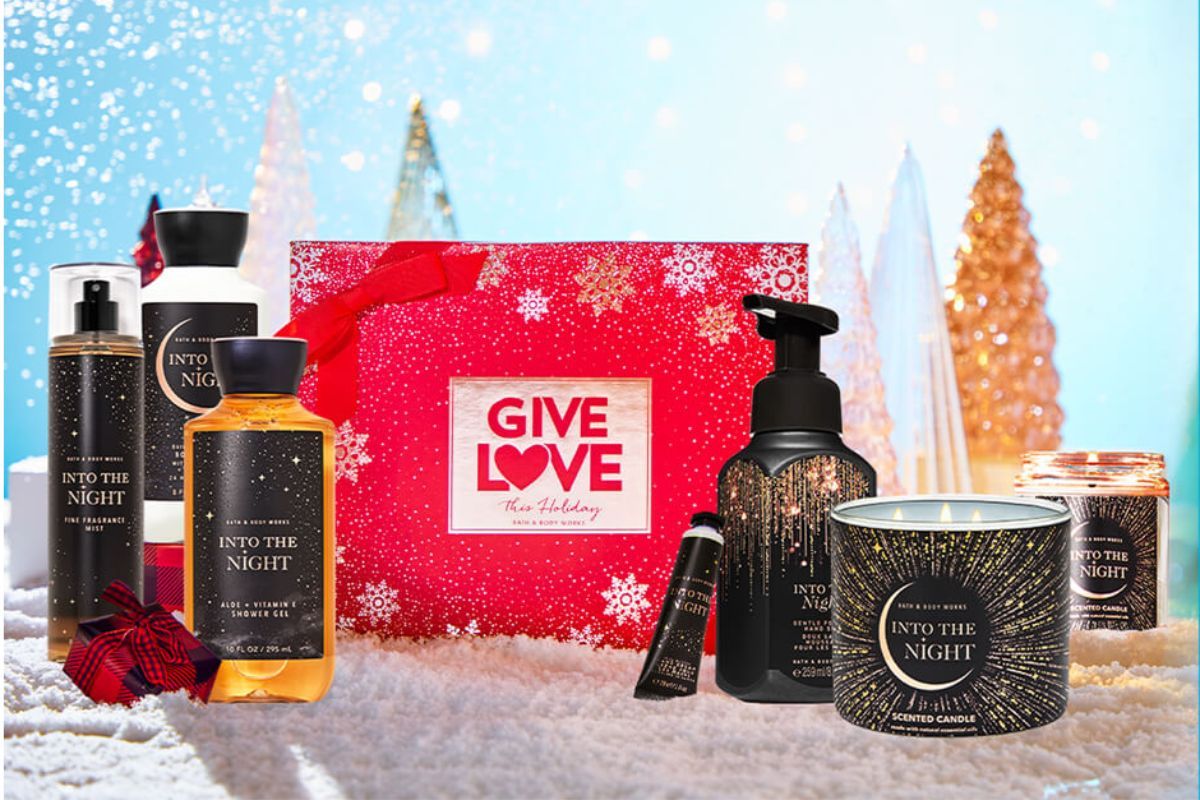 Of course, it can't be Christmas without the unique and jolly ambience, which is why Bath and Body Works is your go-to! For over 20 years, Bath and Body Works has offered countless scents that transport you to another world.
And this festive season is no exception. Teleport right to the North Pole when you step into the store, where you can find their seasonal holiday collection! Selling sets containing everything skin care, including lotion, perfumes, scrubs, and more, the shop is a great place to get some gift sets for your loved ones. Their winter soaps include the Winter Candy Apple, Frozen Lake, and First Snow. If you're a fan of lighting some candles, you can also seek out their Christmas candles, including the Hot Cocoa & Cream candle and the Snow Peach Berry candle. Finally, if you're looking for some holiday scents you will be delighted to see the columns and rows of festive fragrances, including the iconic Twisted Peppermint, the Vanilla Bean Noel, and the Frosted Coconut Snowball perfume. But that's not all! Bath and Body Works is also known for its fantastic deals, and this holiday season you can take advantage of their Buy 1 Get 1 Free offer, so don't miss out!
8.       Body Shop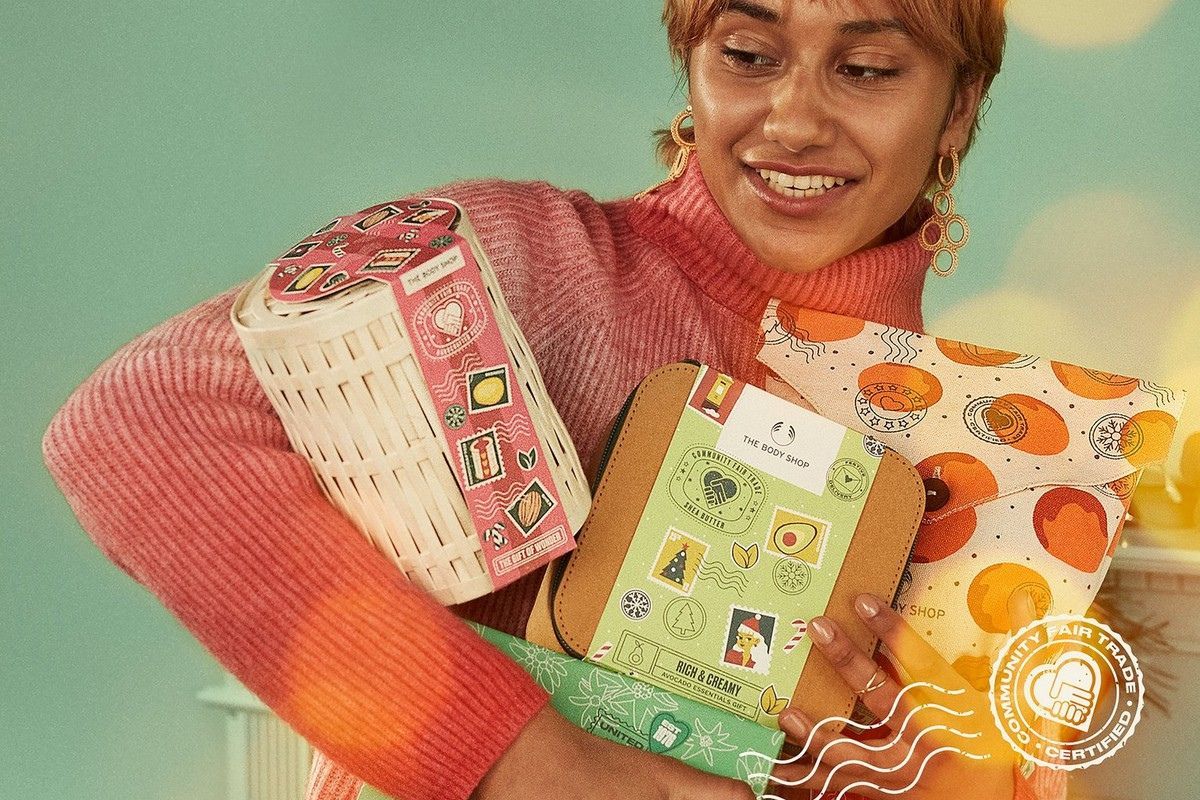 Another place you can buy some merry fragrances and skincare items is The Body Shop! Originating in the UK in 1976, the Body Shop has always been an exquisite place for some of the best skincare stuff. Usually categorized by fruity collections, you can find a scent to all your liking.
Their Holiday collection includes something for everyone, with haircare sets, body care, and even vegan-friendly sets! And their Christmas collection doesn't end there! You can also find some advent calendars, small stocking fillers, and countless other gifts for both him and her. You can even cash in on their exciting holiday deals, like their Buy 3 Get 1 Free offer on the entire collection.
9.       L'Occitane en Provence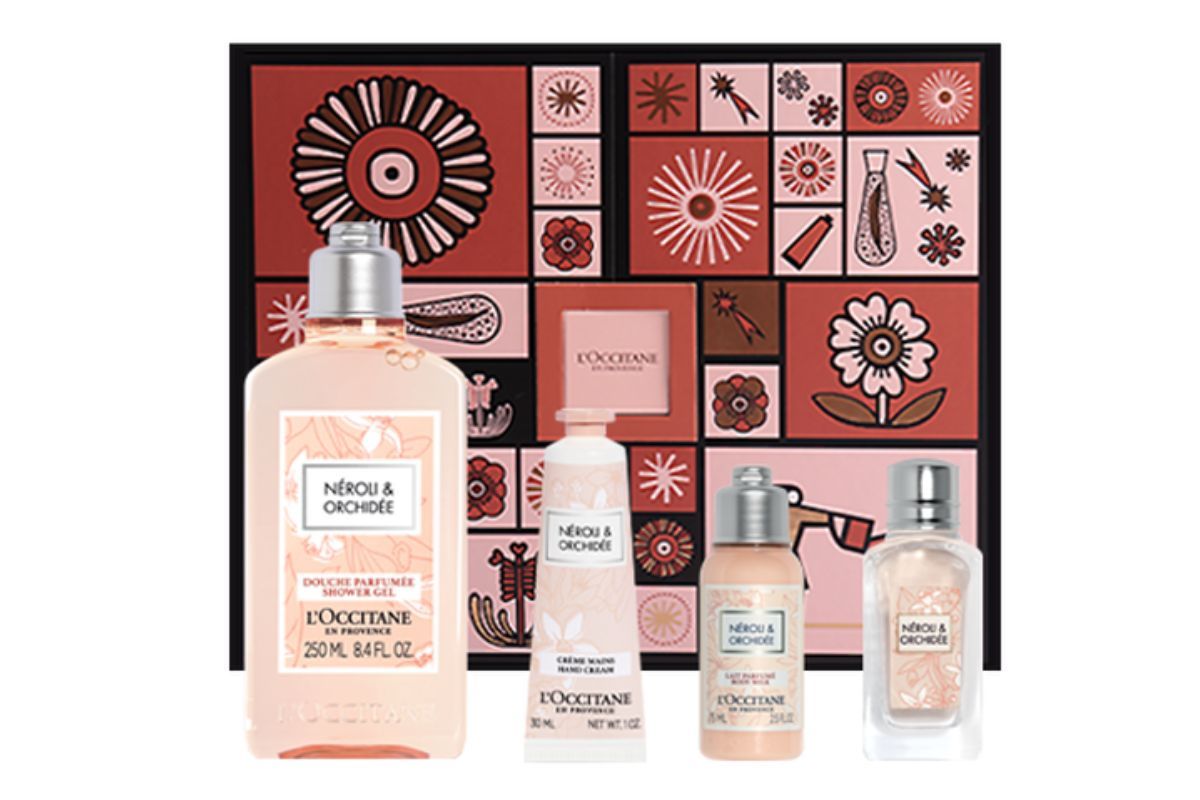 This French luxury brand is another place you can explore the limited holiday collections! Since 1976, L'Occitane en Provence has envisioned, created, and sold beauty, skincare, and wellness products with the goal of sharing nature's wonders with the rest of the world, and that's what makes their products unique.
This season's selection offers classic advent calendars, including the limited edition Delicious Almond Collection, body care gift sets, and even customizable boxes.  One of the more popular sets is the Néroli & Orchidée Festive Gift Set, which includes luxurious body milk, lotion and hand cream, and perfume. These pre-made sets are perfect for the holiday season, and you can even get some special gift wrapping!
10.   Lush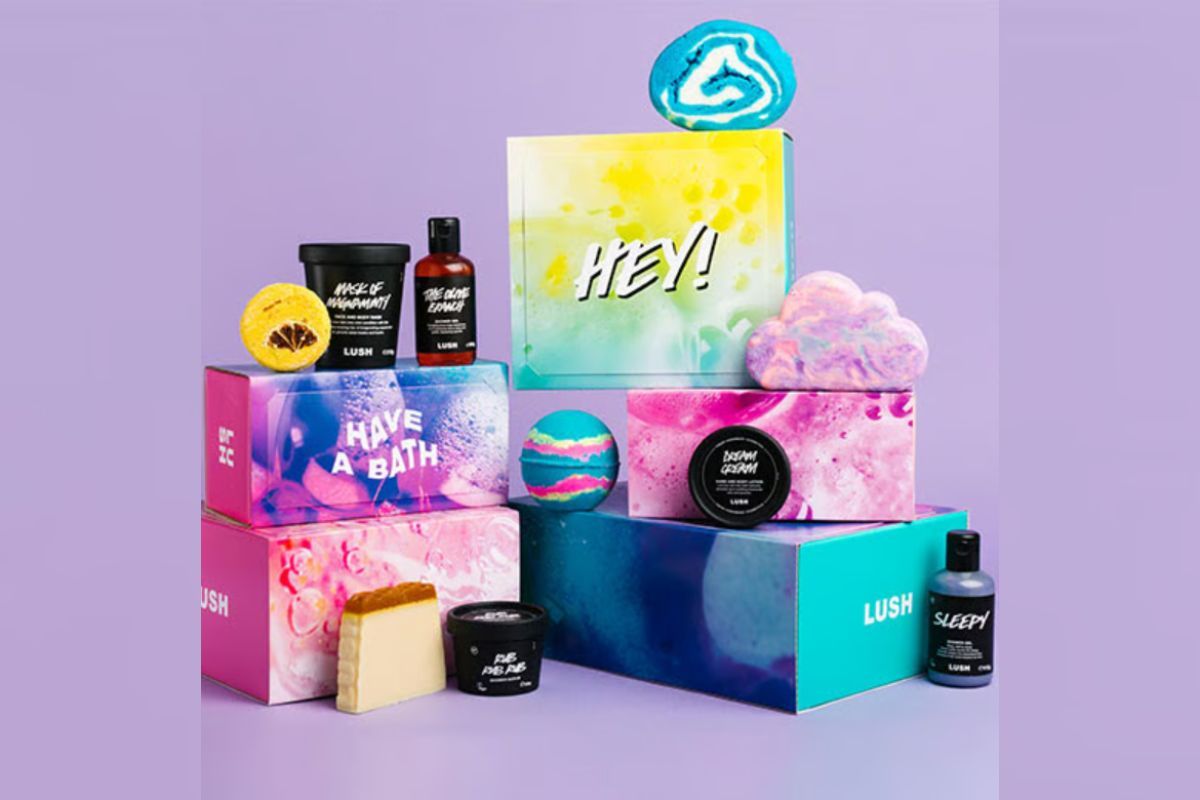 Lush is very popular among shoppers mainly for their aromatic soaps and their fizzy bath bombs. What isn't very known about this store however is that you can find items that keep up with the latest trends, like Avengers bath bombs, and in this case of course…Christmas bath bombs!
Lush's Christmas collection is one of a kind and is also the perfect gift for any of your friends that you know need to unwind sometimes. The Christmas-themed bath bombs include the Candy Cane, Crystal Snow, and Santa Surprise bath bombs. Another hit is the Bouncing Santa shower jelly, the Snow Fairy soap bar, and Cinnamon Stick lip oil. And of course, it can't be a Christmas gift without gorgeous wrapping, which Lush also offers! As the business prides itself on being vegetarian and cruelty-free, its gift wrap is made of completely sustainable and reusable fabric! These wrappings are especially convenient for anyone planning a Secret Santa party.
11.   Godiva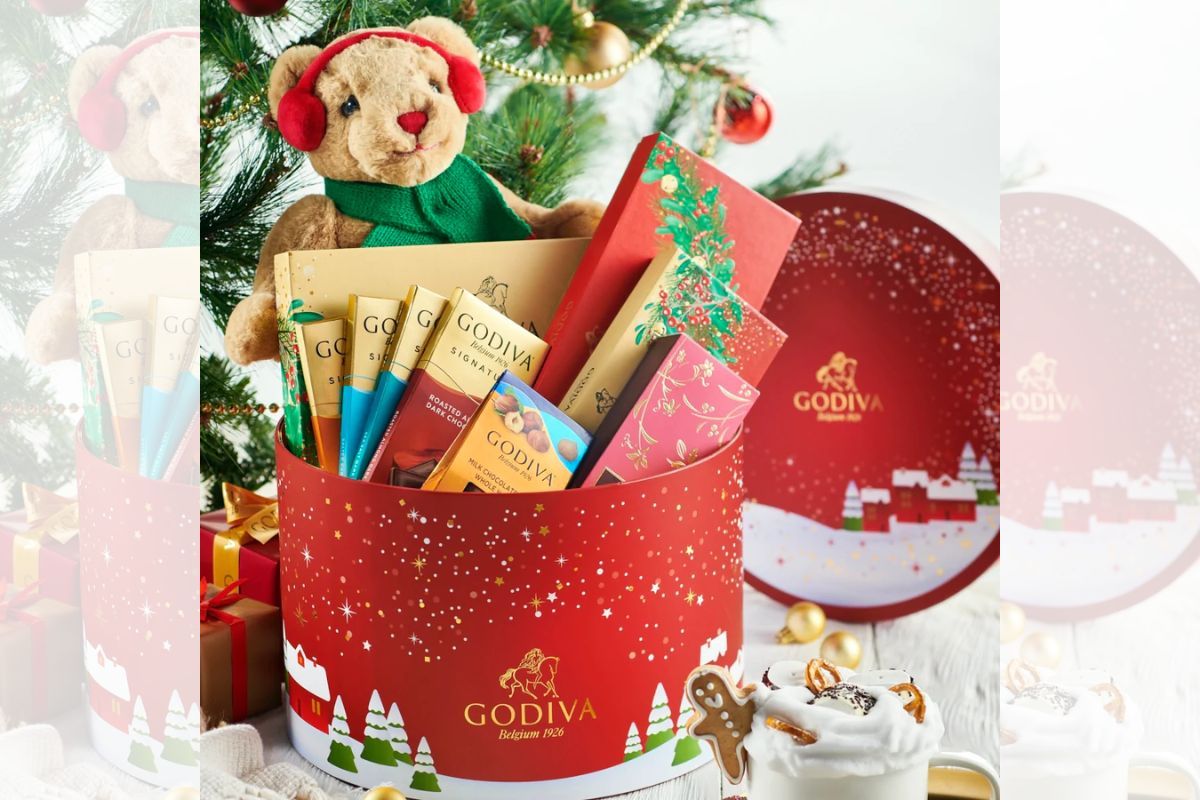 Godiva Chocolates sells chocolates that are just too good you don't even want to eat them and just cherish them. For over 100 years, this chocolate shop has established itself as one of the best places to buy high-quality chocolate.
Their holiday chocolate collection, however, goes above and beyond! These collections serve as an exceptional gift for any chocolate lover. It includes a variety of goods, including a cute advent calendar full of chocolate, different gift boxes with up to 120 pieces, and delicious gift hampers. You can find other limited-edition items that are also perfect for gifting, including the Holiday Edition Truffle Bundle, and the cutest one of all: Holiday Edition Gold Bear Plush! These collections are definitely not something you want to miss out on!
12.   Sephora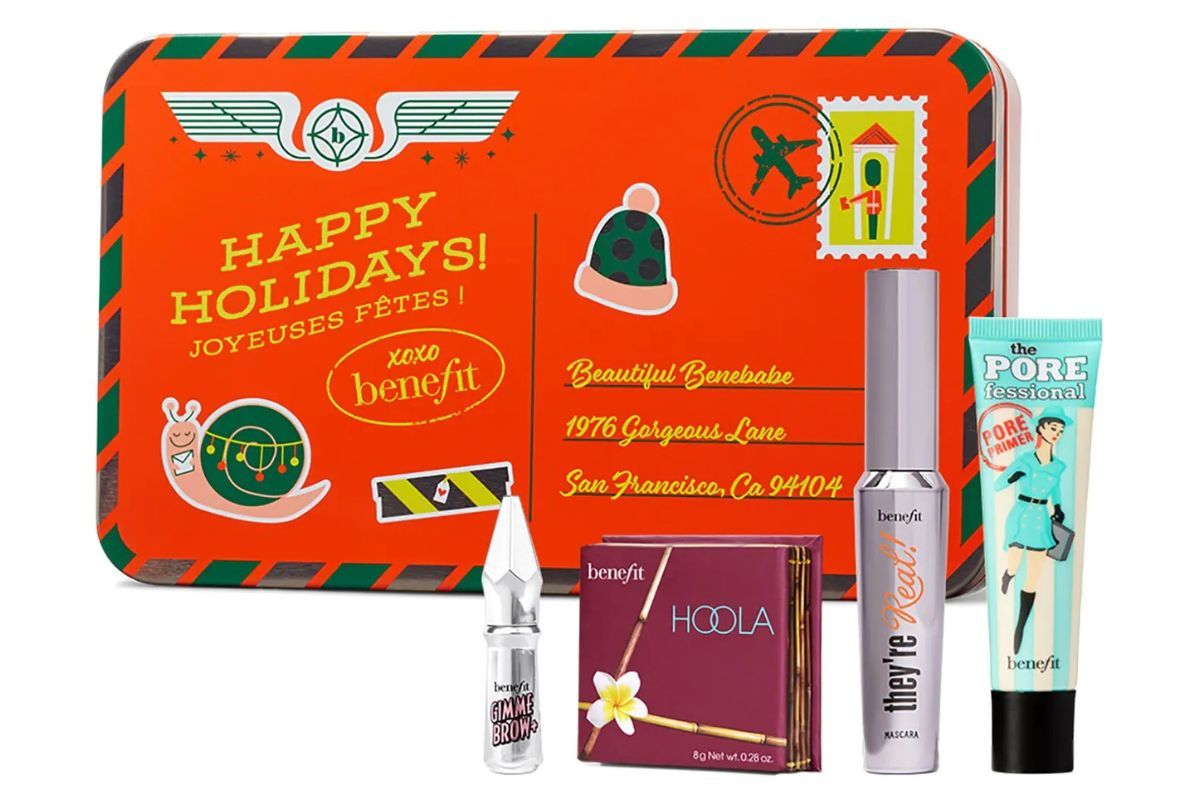 Sephora is the best place to visit if you need to buy a gift for that one makeup enthusiast. The store, which has countless branches all over the country, offers dozens of deals and sales to help you pick out that perfect gift for a decent price.
Aside from the deals on specific brands, you can even explore the Sephora Holiday Collection. You can find some advent calendars ­- new makeup for each day, or check out their other sets, including the Sephora Treat Vanity Set, Sephora Favorites, the Benefit Cosmetics Jolly Brows Set, and even Fenty beauty Sets.