Take a look at the latest snap-worthy attractions in the UAE to visit before the weather makes it impossible to step outside for a good time, or a good selfie.
Ain Dubai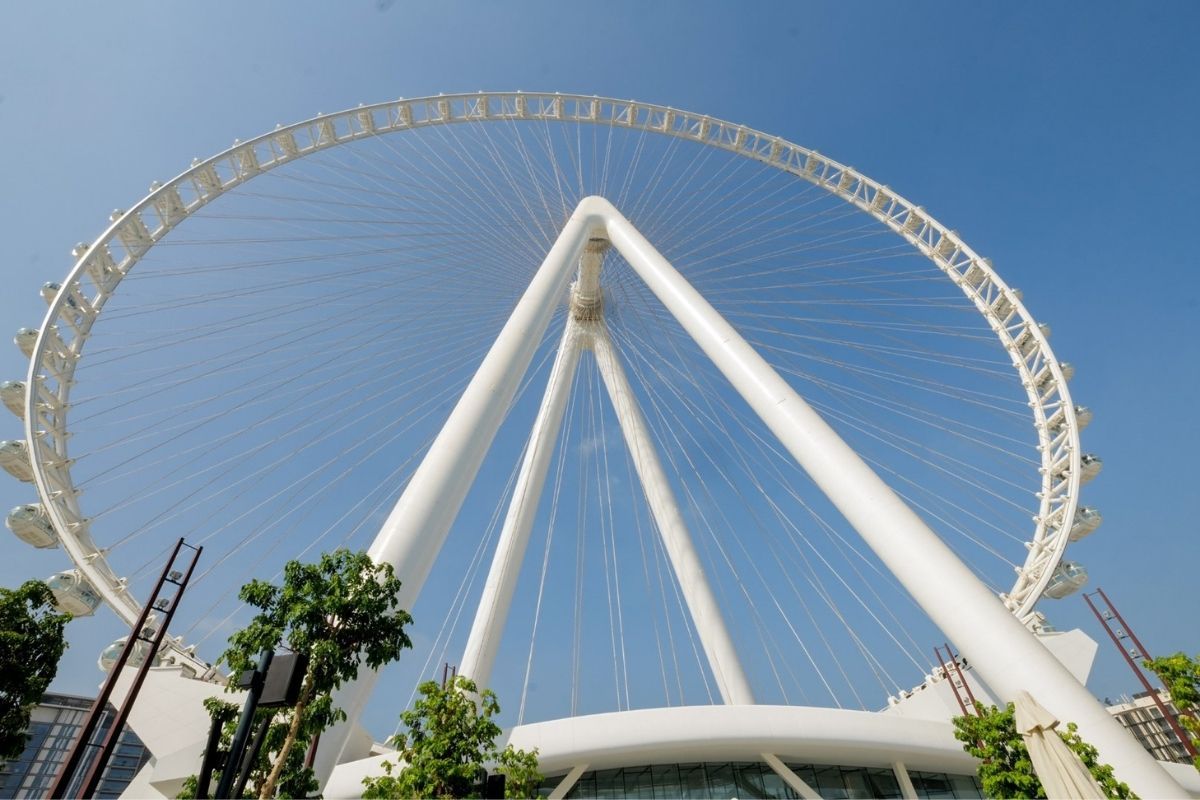 An iconic landmark on the Dubai shoreline, the Ain Dubai offers breathtaking views of the city and Jumeirah Beach Residence. Over 250 meters tall with each cabin 30sqm in size, designed to accommodate 40 people at one time for a 38 minute ride. This spot is an unmissable Dubai attraction with it's views around sunset time which are said to be marvelous and worth a look.
Tickets: 100 AED | Timings: 12 PM to 10 PM
Museum of the Future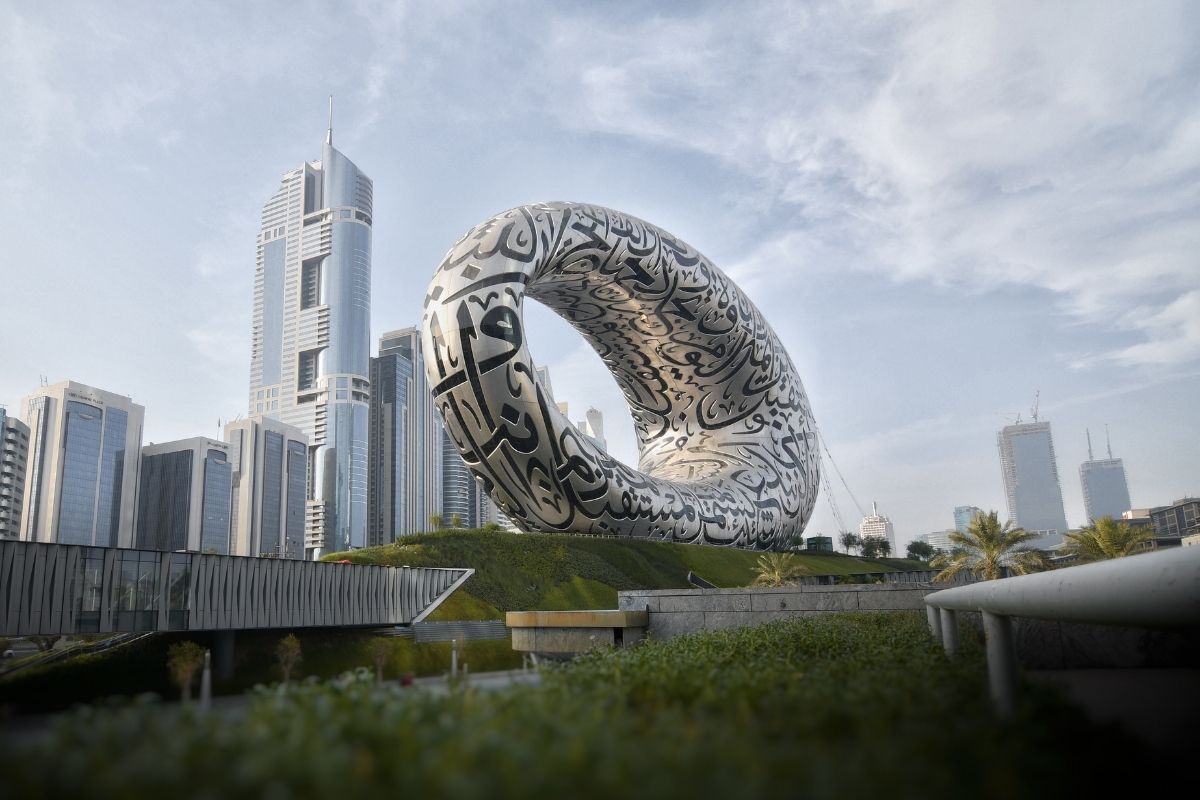 With its tagline 'Where the future lives' the Museum of the Future has taken everyone by awe. A must visit new attraction in town that boasts of futuristic artefacts and inventions in the building. Termed as the most beautiful building on Earth by the Ruler of Dubai H.H Sheikh Mohammad bin Rashid Al Maktoum, this structure is covered in his poetry penned by a famous Emirati artist and calligrapher.
Tickets: 145 AED | Timings: 10 AM to 6 PM
Theatre of Digital Art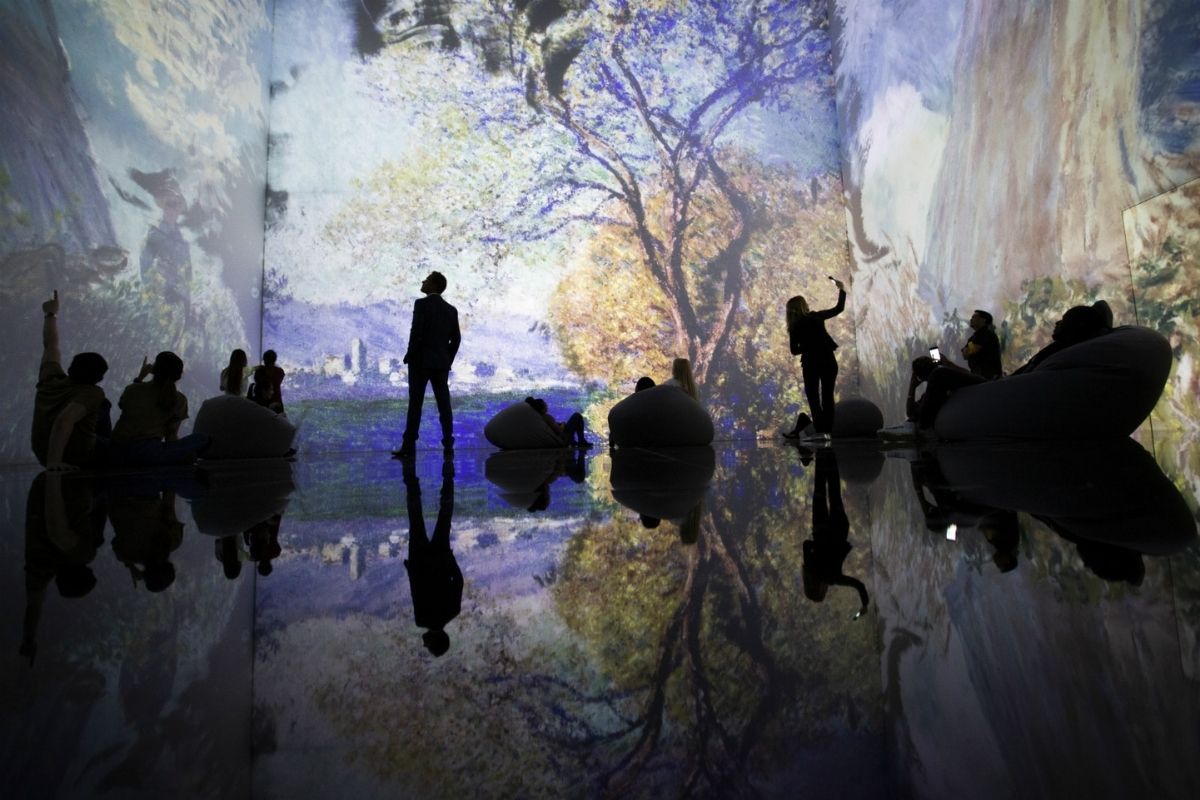 Immerse yourself in a storytelling experience combining art with digitalization. A combination of digital art with contemporary immersive exhibits that are spread over 1,800 sqm. Let yourself get lost in to the world of classical art, accompanied by classical music to feast your eyes to a visual buffet.
Open from Sunday to Saturday, TODA has different art shows available each with different tickets and pricing. Head on to Platinumlist to book your tickets.
Tickets: Starting from AED 25 | Timings: 10 AM to 11 PM
The View at The Palm
Ever since its inception, The View at The Palm is a popular attraction with spectacular 360-degree views from a height of 240m, and you can see the entire skyline from the point, and even take a glance at the clear horizon. The View at The Palm is located on level 52 of The Palm Tower.
Tickets: Starting at AED 69 | Timings: 10 AM to 7 PM
Burj Al Arab Tourist Experience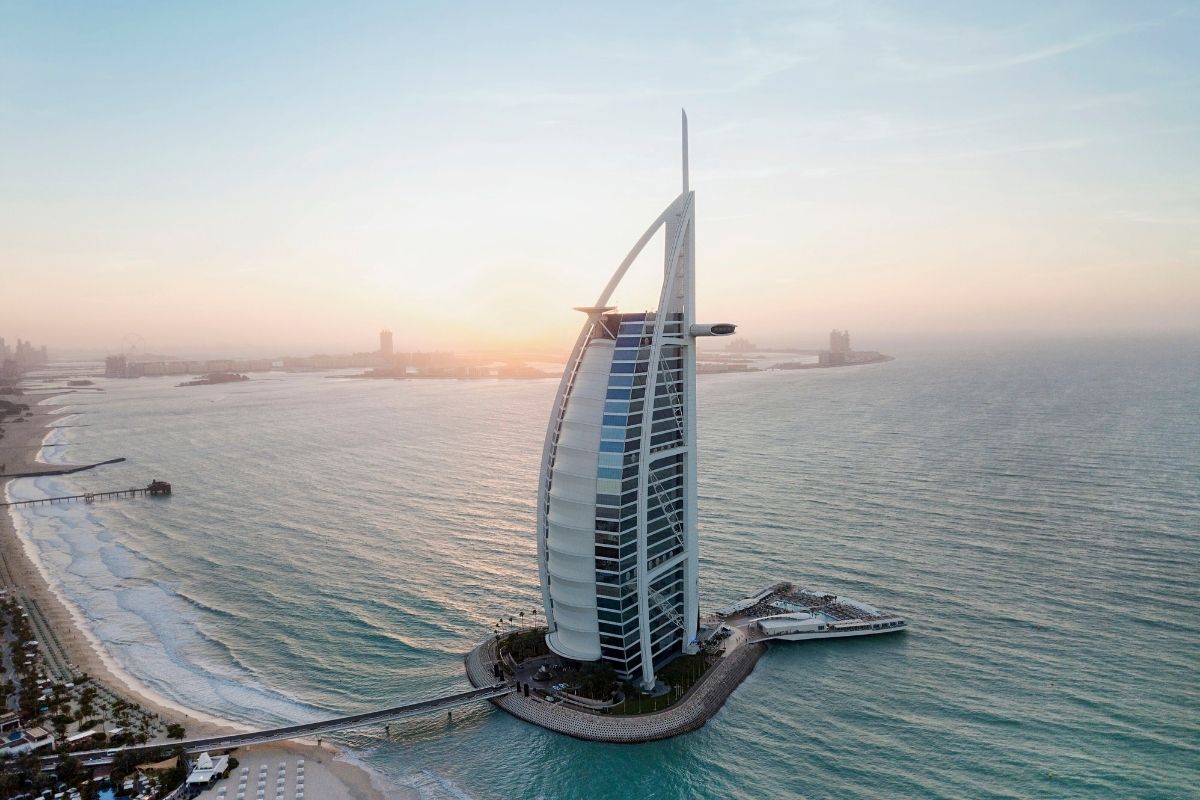 Crowned as the best hotel in the world and the only 7-star hotel has opened its doors to the public for the first time since its inception. This hotel was only exclusively open to its guests before but now Dubai's most iconic landmark is available to view for a 90-minute tour.
The tour will take you through the history of the hotel's inception and building process, you can also choose to dine inside at the restaurants available. The tour hosts its guests to the utmost luxury and royal treatment in the world, and yes, kids are allowed.
Tickets: Starting at AED 99 | Timings: Sunday - Saturday 09:30 AM - 08:30 PM
Jais Sledder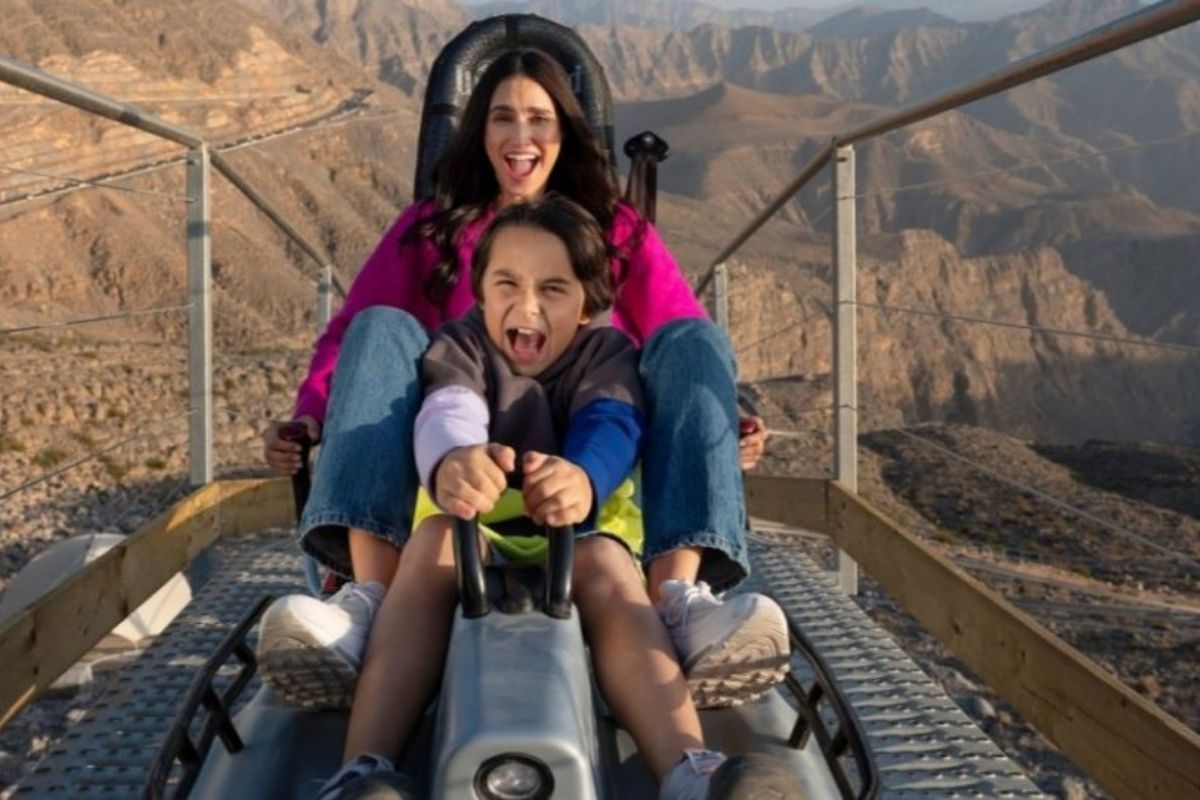 The new Jais Sledder is one of the most exciting new additions for tourists and locals of the land. The jais sledder reaches up to 40 km/hr and sits closely to the ground giving an amplified feel of the speed. Sliding down through this fully controllable ride with panaromic views of the Hajar mountains is an experience you cannot miss!
The tickets are priced at AED 40 for one ride or AED 90 for three rides. Open through Tuesday to Sunday from 9:00 AM to 5:30 PM.
Sharjah Safari Park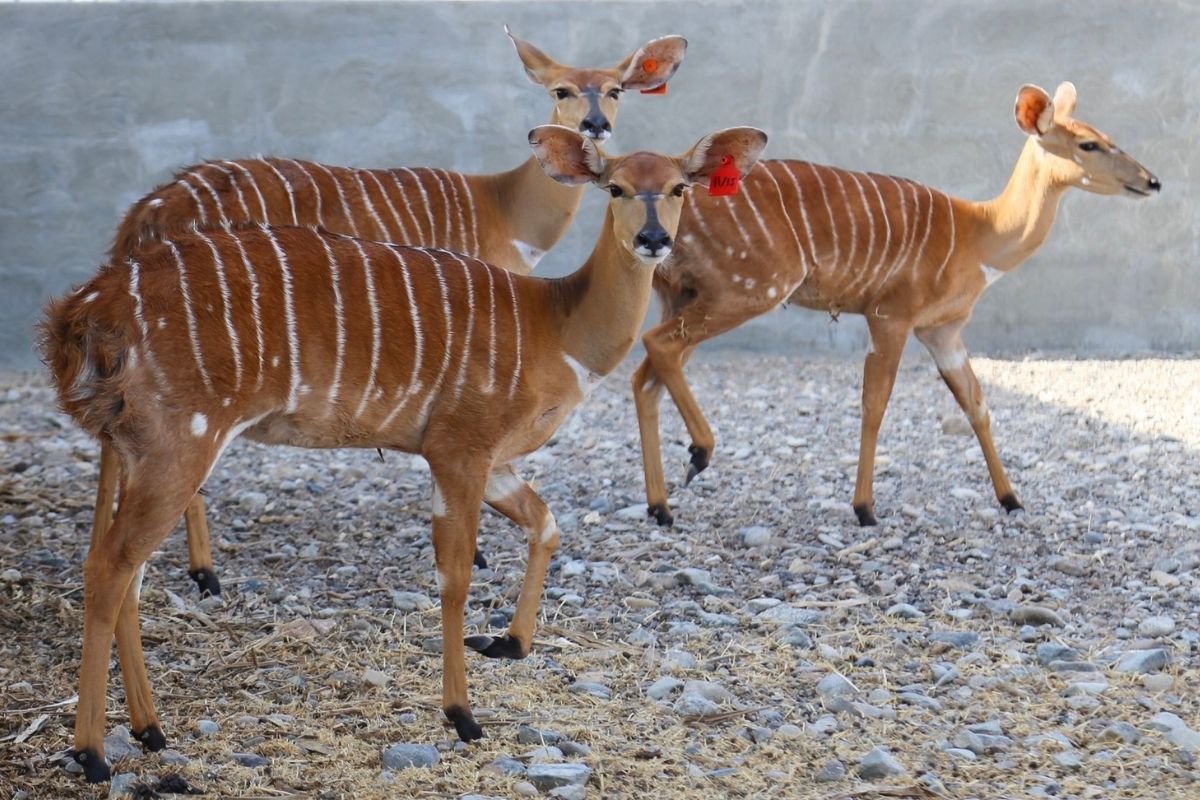 The second largest Safari park in the world after Africa, the Sharjah Safari park houses 120 animal species that are housed in a facility that derives its design from the African wildlife spread out over 18.5 square kilometers in Al Bridi Nature Reserve.
All the animals in the park are said to be rare and almost extinct species, such as the black rhinoceros.
Tickets:
Bronze tickets - Dh15 for children between the ages of 3 and 12
Dh40 12 years and over
Silver tickets -Dh50 for children aged 3 and 12
Dh120 for those 12 years and over
Gold tickets - Dh120 for children aged 2 to 12
Dh275 for those over 12.
Within the Gold category, a group of six people can also hire a luxury car with a guide for Dh1,500 or pay Dh2,250 for nine people or Dh3,500 for 12 people.
Timings: 8.30 AM to 6.30 PM.