Dubai, known for its luxurious lifestyle and world-renowned events, is gearing up for an exciting month of April 2023 with a range of events that promise to captivate both tourists and locals alike. From literary enthusiasts to foodies, there is something for everyone this April. Visitors can look forward to the return of the world's largest book fair, the Big Bad Wolf Book Sale, offering an incredible range of publications at discounted prices. Foodies can indulge in a culinary adventure at the Ramadan Street Food Festival, featuring a variety of international cuisines and entertainment. With these and many more events lined up, April 2023 is sure to be a month of excitement and entertainment in Dubai.

Here's a list of events to look forward to this April:
Ramadan Street Food Festival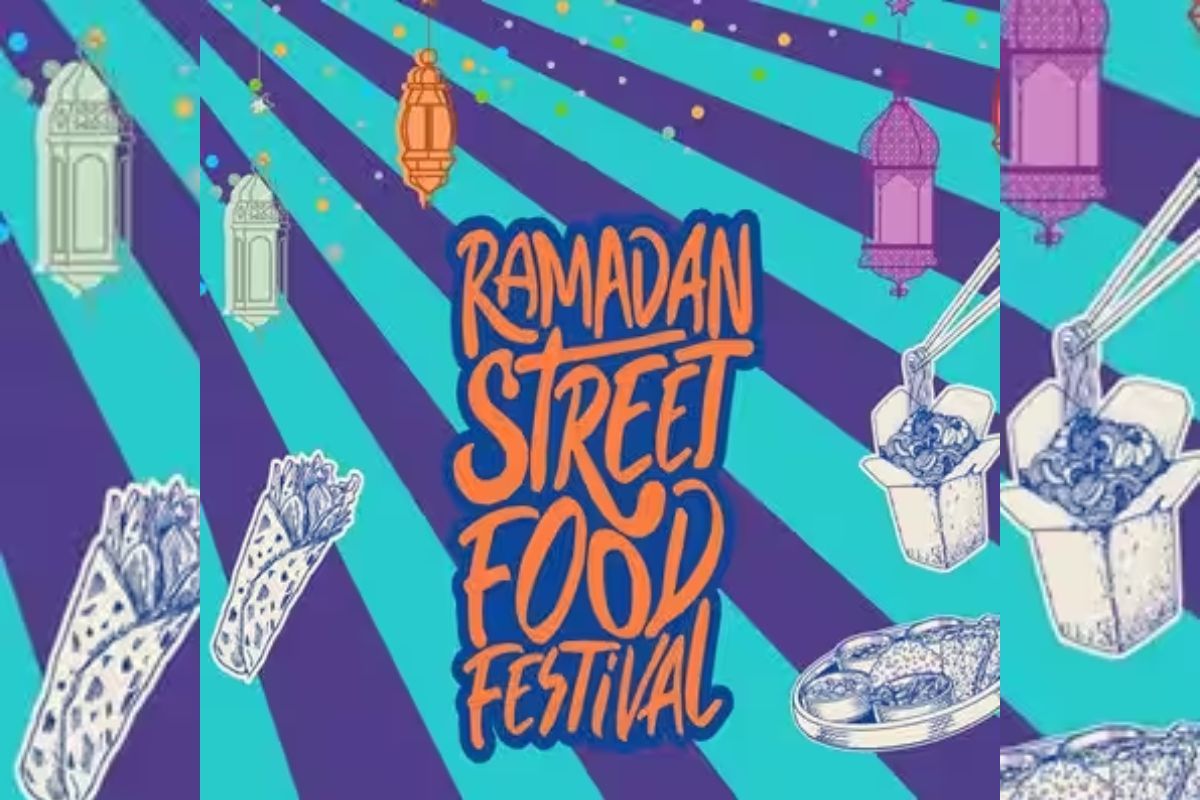 Join the Ramadan Street Food Festival for the ultimate culinary adventure from March 31 to April 9 at Sheikh Hamdan Colony in Karama. With over 70 participating restaurants, indulge in special iftar and suhoor menus and meal deals. From savory kebabs to delectable desserts, discover hidden gems and savor the rich culture and heritage of Dubai through new flavors. The festival also offers a taste of home with international cuisines, including Asian food. Immerse yourself in the festive atmosphere with stunning Ramadan lights and entertaining activities. Don't miss out on this unique experience, bring your loved ones and feast together!
Dates & Timings: 31 March - 9 April, 17:00 | Location: Sheikh Hamdan Colony, Karama | Price: Free entry
Big Bad Wolf Book Sale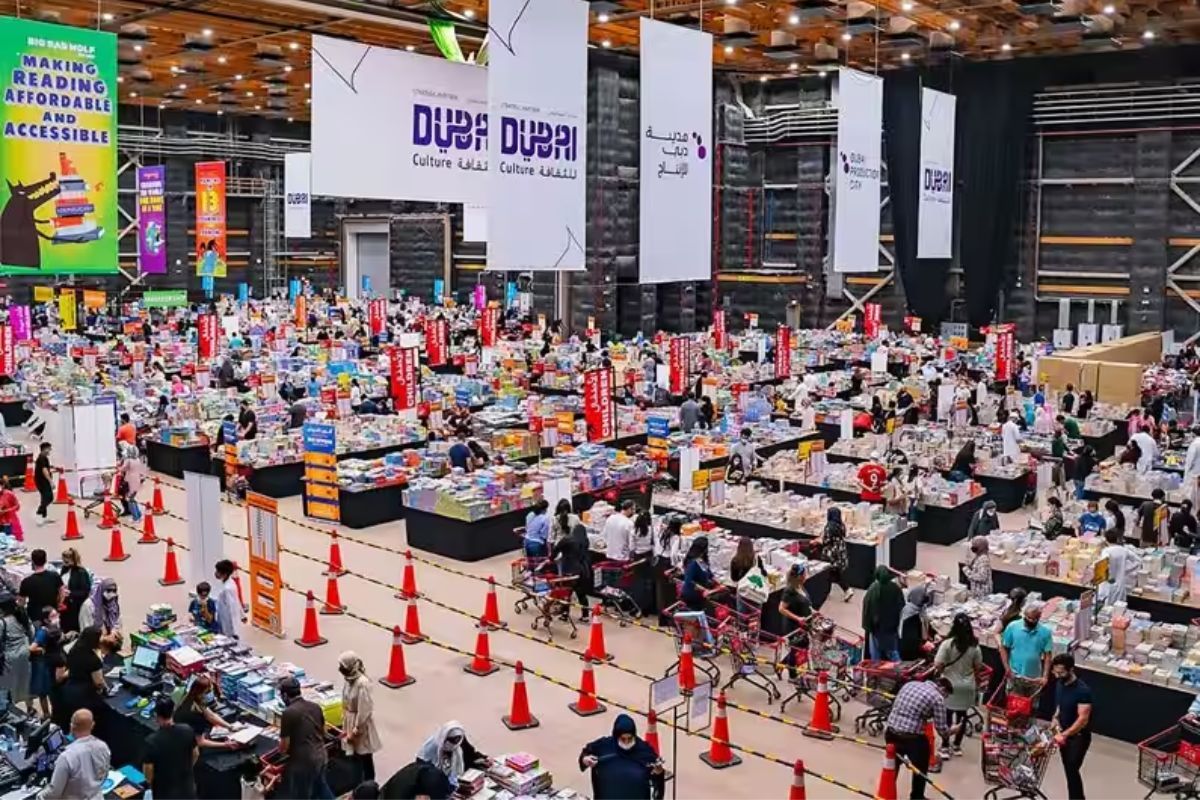 Dubai is all set to welcome back the world's largest book fair this April after its successful past editions. The Big Bad Wolf Book Sale is a haven for book lovers, offering a million publications from various genres under a single roof at unbeatable prices. Whether you enjoy modern classics or thrilling suspense stories, you'll find something for yourself. Take advantage of this unique opportunity to purchase your favorite reads at a discount of 50-90%. The aim of the Big Bad Wolf Book Sale is to make books accessible and affordable to people worldwide, so make sure you don't miss this opportunity!
Dates & Timings: 31 March - 9 April, 09:00 - 23:30 | Location: Sound Stages, Dubai Studio City | Price: Free entry
Ramadan Fireworks Nights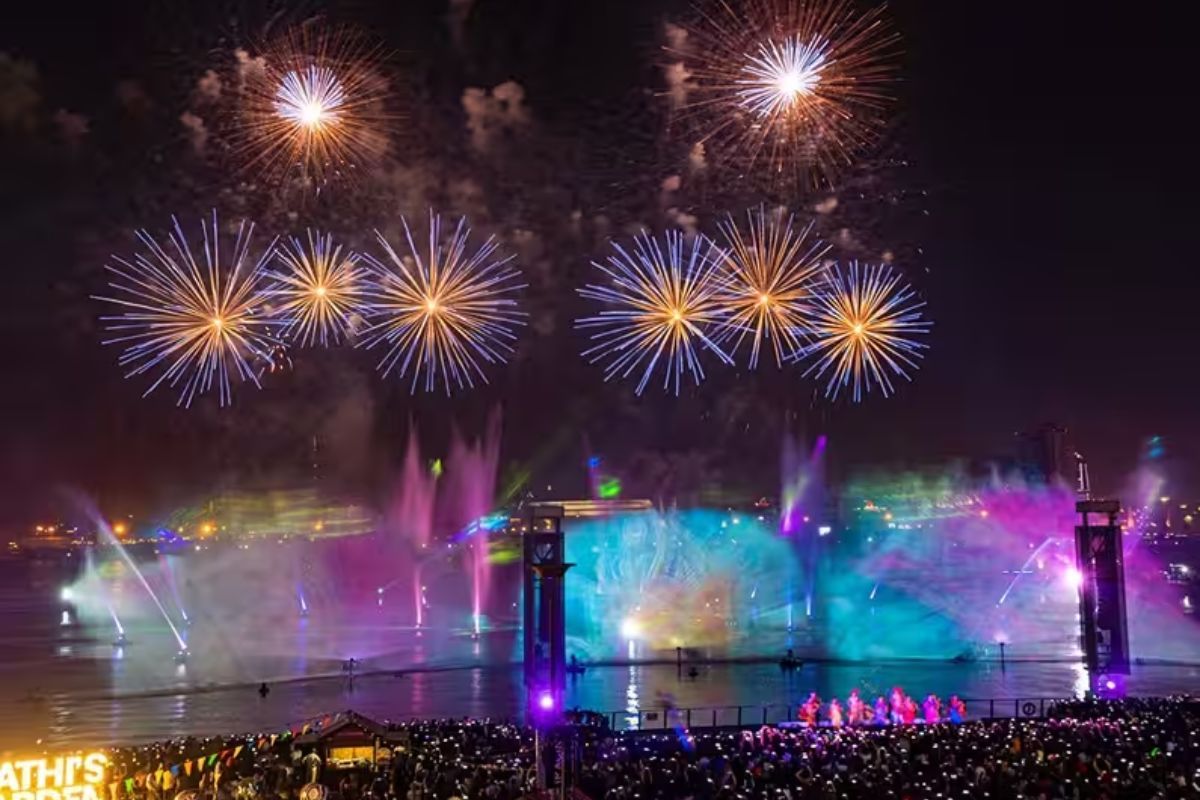 Dubai is all set to dazzle its visitors with an unforgettable display of fireworks as the city comes together to celebrate the holy month of Ramadan. Join in the festivities every weekend with your loved ones and witness a spectacular exhibition of fireworks lighting up the night sky.
Experience the magic of the fireworks at Bluewaters and The Beach, JBR on April 1, followed by another breathtaking show at Al Seef on April 8. Don't miss the grand finale of the Ramadan Fireworks Nights series at Dubai Festival City Mall on April 15, where you can enjoy unbeatable views of the festivities from one of the many popular dining hotspots.
All shows begin at 10 pm and are open to the public free of charge. Don't miss out on this chance to create cherished memories with your family and friends.
Dates & Timings: 1 April - Bluewaters and The Beach, JBR - 10pm; 8 April - Al Seef - 10pm; 15 April - Dubai Festival City Mall - 10pm | Location: Al Seef, Dubai Festival City Mall and Bluewaters and The Beach, JBR | Price: Free event
The Selfdrive Laughter Factory 'Therapists Nightmare' tour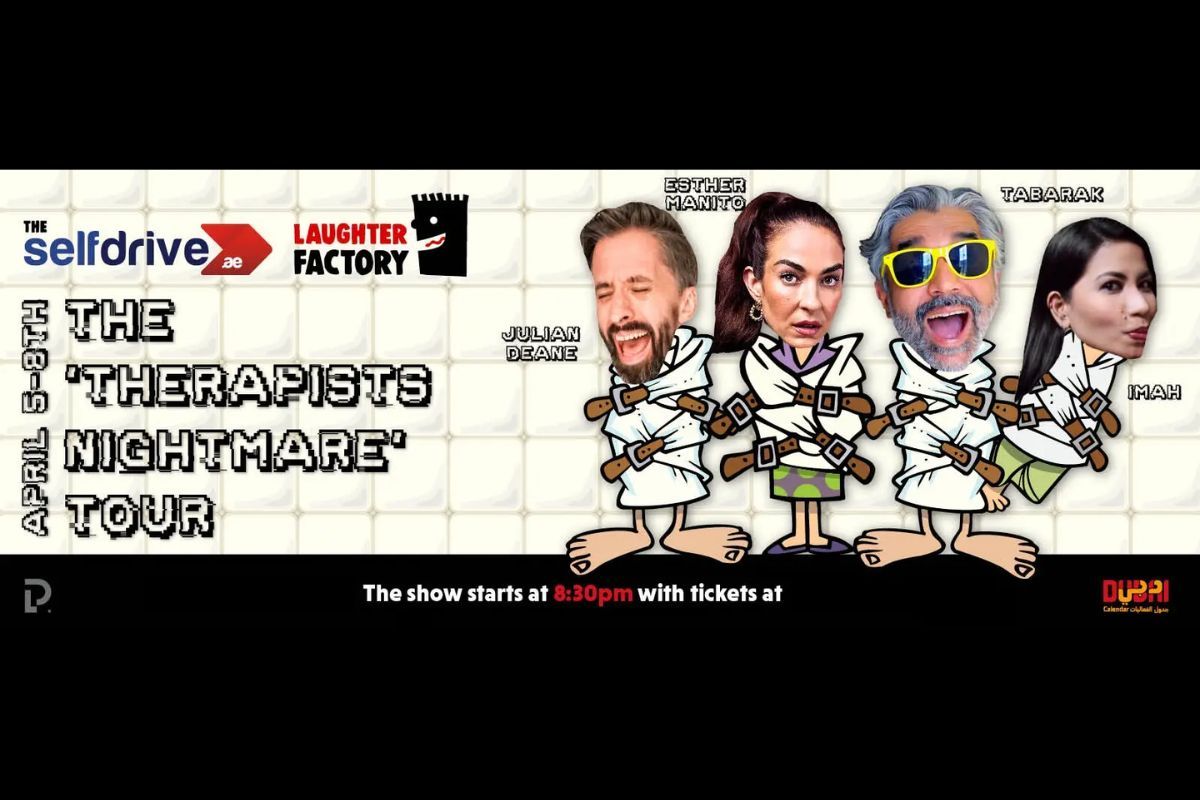 This April, the Selfdrive Laughter Factory brings together a revolving line-up of hilarious comedians from around the world. One of the most popular performers is Esther Manito, an Arab Essex girl who challenges every preconceived notion of what that means. Her performances are an absolute delight for comedy fans.
Another comedian to look out for is Julian Deane, who has been praised by The Guardian for his "deliciously twisted" sense of humor and quick wit. He is one of the UK's finest comics and will be making his UAE debut at the Selfdrive Laughter Factory.
Imah is another gem of a comic who offers a no-holds-barred dissection of life as a Filipino expat living in the UAE. And finally, Tabarak, the winner of the "short and sweet comedy festival," offers charming, clever, and highly skewed opinions on daily observations.
If you're looking for a good laugh, the Selfdrive Laughter Factory is the perfect place to be. Catch the shows at the Hyde Hotel in Business Bay Dubai on April 5, the Radisson Dubai in DAMAC Hills on April 6, and the Movenpick JBR Dubai on April 7 and 8. Show tickets are priced at AED 160, and the shows start at 8:30 pm.
Location, Dates: Hyde Hotel in Business Bay Dubai - April 5; Radisson Dubai DAMAC Hills - April 6; Movenpick JBR - April 7 - 8 | Timing: 20:30 | Price: Starting AED160
Rant of the Pant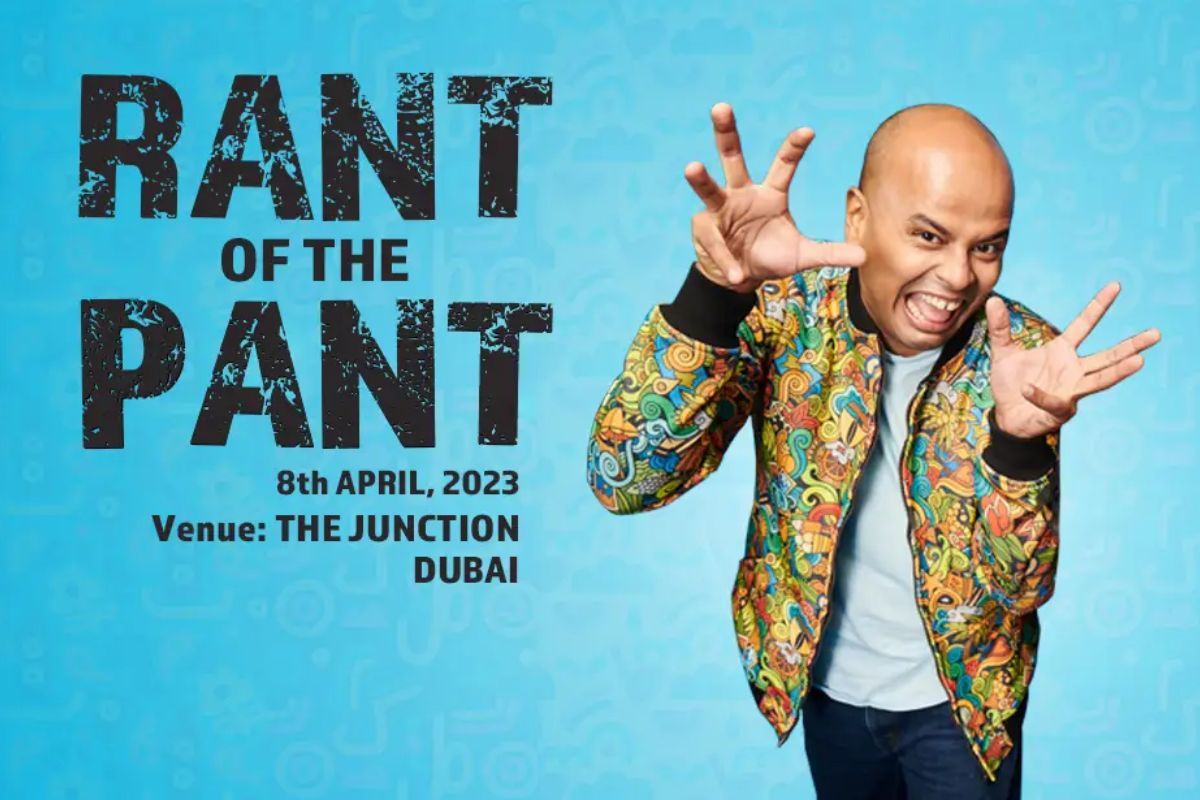 Comedian Sorabh Pant is set to make a return to Dubai for a hilarious night of stand-up comedy. He will be touching upon various topics from international politics, pesky mosquitoes, online threats, nursery rhymes, and even his experience of falling into a manhole in India. As part of his show, Pant will also engage with the audience, creating memorable moments that may or may not end up on YouTube. Known for his high-energy performances, topical content, and crowd interactions, Sorabh Pant has been labeled as "one of India's top comedians" by leading publications like Times of India and Khaleej Times. Don't miss the chance to catch his act live!
Dates & Timings: 8 April, 19:30 | Location: The Junction, Al Serkal Avenue | Price: Starting AED80
Jack Whitehall in Coca-Cola Arena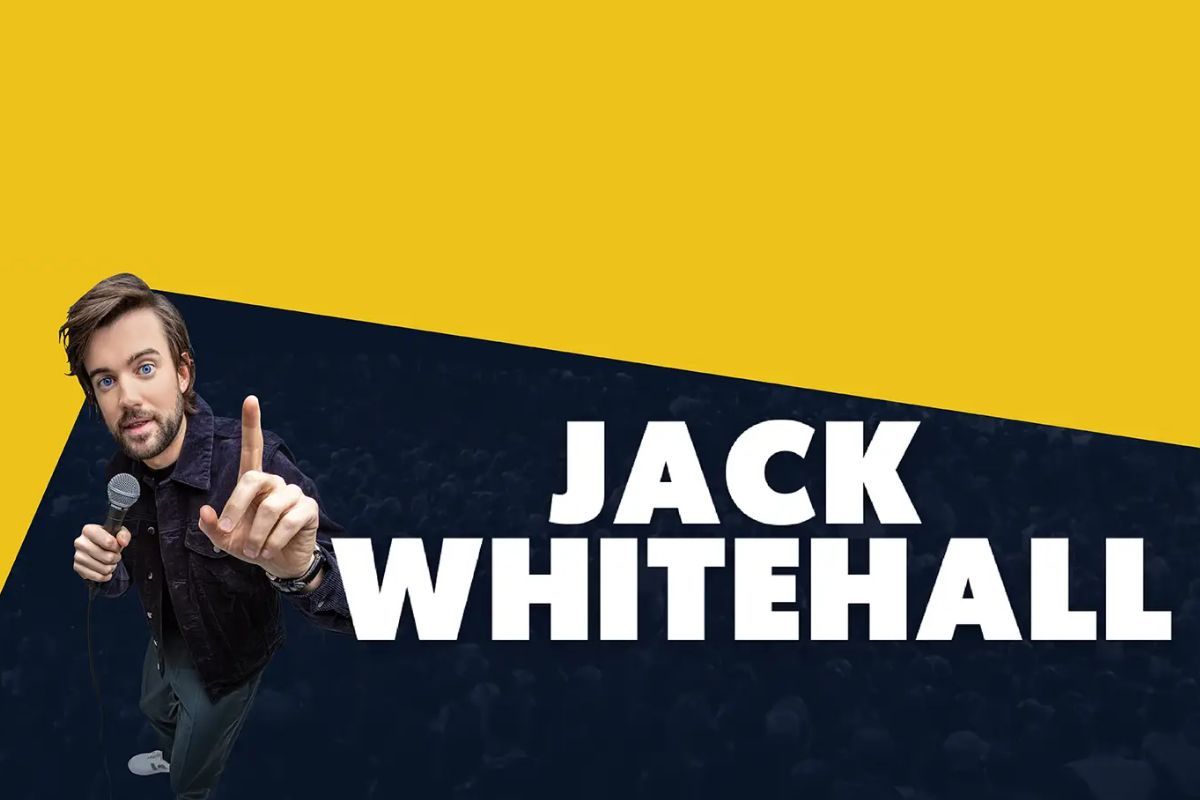 UK comedian Jack Whitehall is set to make a return to Dubai with a new show at the Coca-Cola Arena. Having sold out his shows in January 2020, Jack has become widely known for his popular comedy tours and for starring in Travels With My Father (Netflix, 2017-21) and A League Of Their Own. He has also received a BAFTA Award in 2014 for 'Best Comedy Entertainment Program' and can be seen in Disney's The Nutcracker and Jungle Cruise. Jack has hosted a number of prestigious award ceremonies and television series, becoming the youngest ever host of the Royal Variety Performance in 2015 and hosting The BRIT Awards four times. Tickets start at AED 245 and are available for a limited time only. Under 16s are not permitted for this show, and those aged between 16 and 18 must be accompanied by an individual over 18 years of age. Proof of age may be requested upon venue entry.
Dates & Timings: 15 April, 19:30 | Location: Coca-Cola Arena | Price: Starting AED245
Varun Grover Live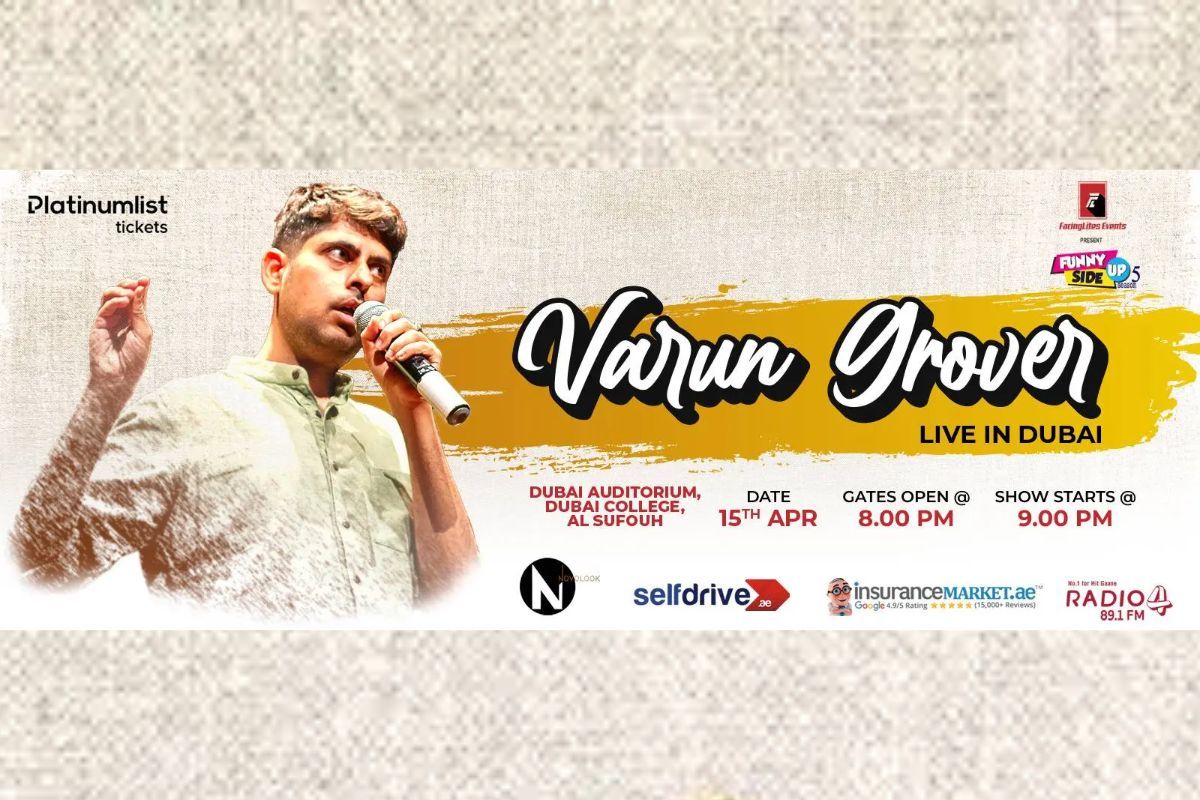 The 5th season of Funny Side Up, presented by FacingLites Events, is set to feature one of India's top-ranked comedians, Varun Grover. Known for his ability to make audiences laugh with his hilarious take on society's happenings, Grover is also a talented writer, having penned the award-winning film Masaan and provided lyrics for popular films like Gangs of Wasseypur, Udta Punjab, and Dum Laga Ke Haisha. His lyrical capabilities even earned him a National Award in 2015 for "Moh Moh Ke Dhaage". The event will take place at Dubai Auditorium, Dubai College, with gates opening at 8:00 pm and the show starting at 9:00 pm. Please note that no outside food or beverages are permitted, and smoking or vaping is strictly prohibited inside the auditorium. Additionally, there is no on-site parking available, and alcohol is not allowed at the venue. Entry is restricted to those aged 16 and above.
Dates & Timings: 15 April, 20:00 | Location: Dubai Auditorium, Dubai College | Price: Starting AED139
Ayushmann Khurrana Live Concert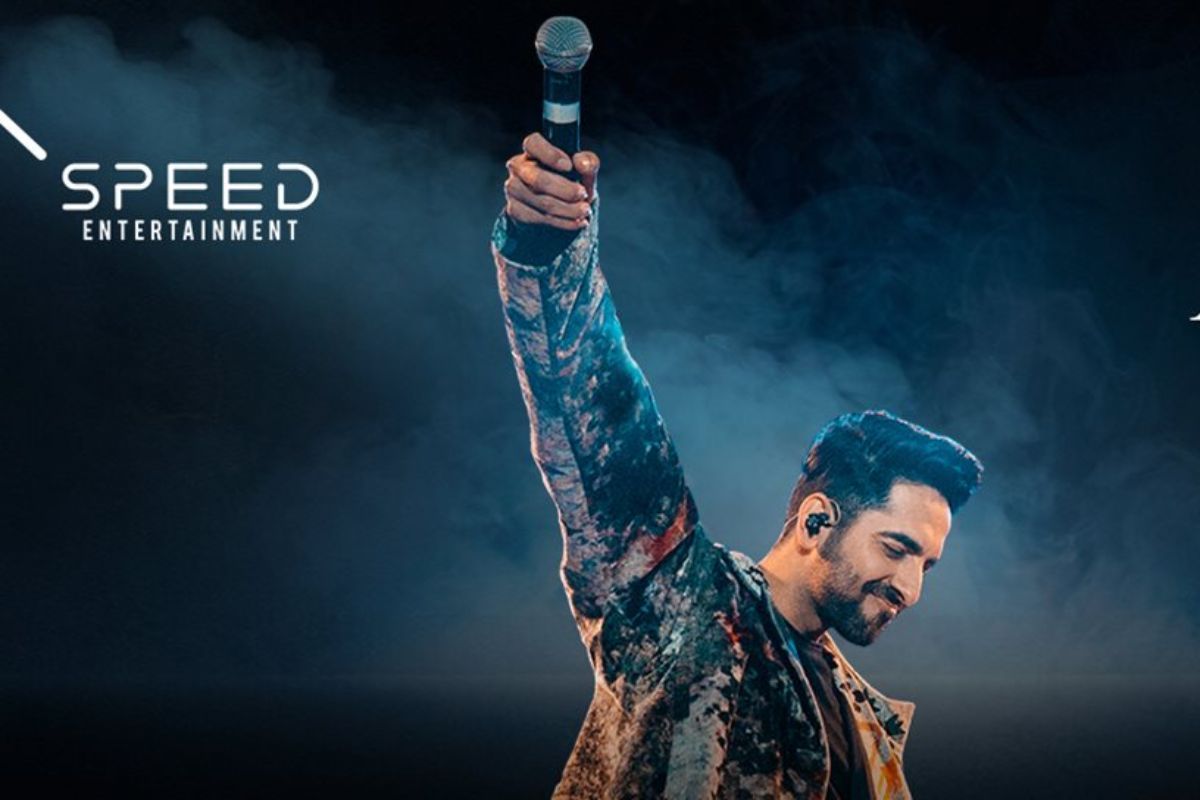 Experience the enchanting melodies of Bollywood celebrity and singer Ayushmann Khurana this Eid with his live performance at Coca-Cola Arena in Dubai.
Ayushmann will captivate the audience with a harmonious blend of traditional and contemporary tunes, including popular tracks like Pani Da Rang, Mitti Di Khusboo, and Naina Da Kya Kasoor, among others.
Join Ayushmann Khurana in this exciting show and celebrate Eid in style!
Important Information: Tickets are not for resale, Please activate brightness on your mobile device when presenting E-Ticket at the entrance, ID checks may be conducted upon entry, Strictly no re-entry policy, Details on age restrictions are displayed on the event page and at the time of ticket purchase.
For full venue terms and conditions, please visit www.coca-cola-arena.com. Coca-Cola Arena is a cashless venue for all purchases.
Dates & Timings: 23 April, 21:00 | Location: Coca-Cola Arena | Price: Starting AED95
Grand Piano: Music by Hans Zimmer and Yann Tiersen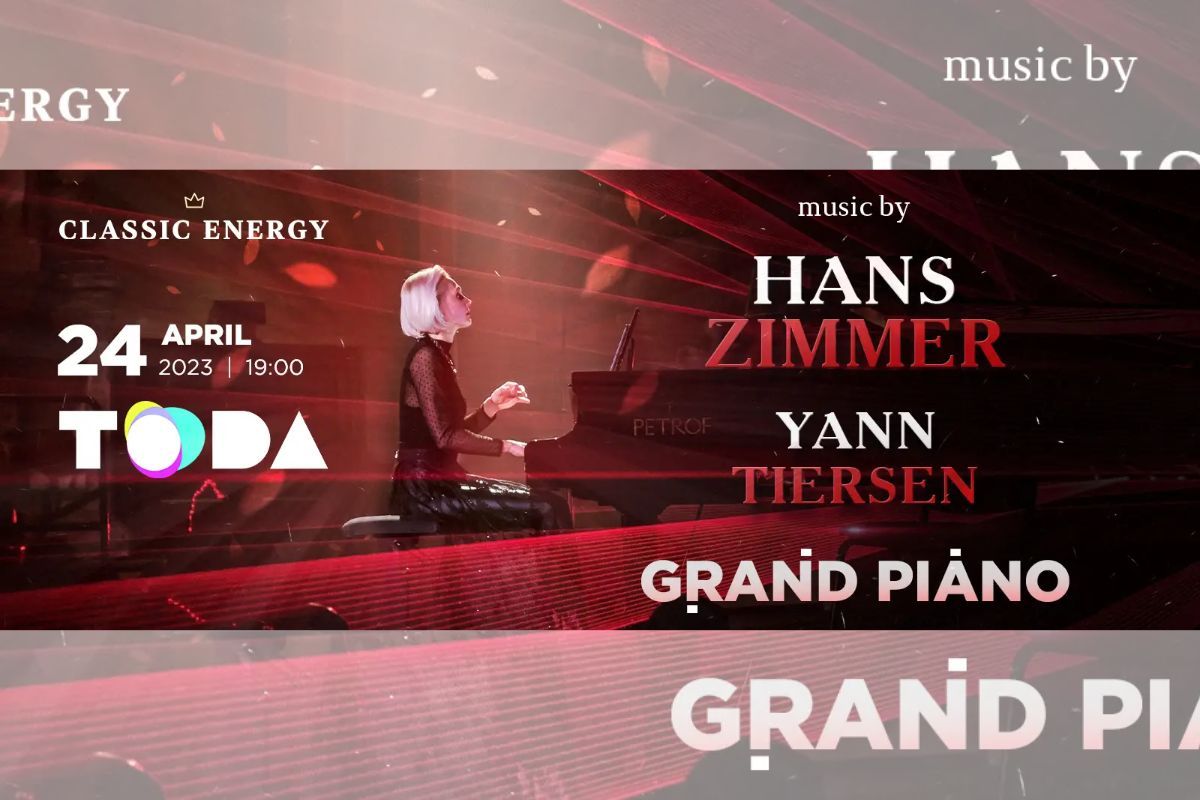 Experience an evening of exquisite piano music featuring compositions from the world's greatest composers. The venue offers a mesmerizing display of light and music that will transport you to another dimension. This is not just a concert; it's an ambiance, a state of mind that brings peace, inspiration, and spiritual fulfillment. You have to see and feel it to understand.
Immerse yourself in the music and the mesmerizing sound of the piano, played by the legendary composer, Hans Zimmer. The concert will showcase compositions from his famous films, such as "Interstellar," "Inception," "Rush," "The Dark Knight," and "The Lion King." Additionally, you'll be enchanted by the beautiful works of the gifted Yann Tiersen, whose music is sure to touch everyone's soul.
Relax and indulge in the soothing melodies of the piano in this enchanting atmosphere. You'll leave with a heart full of warm impressions and lively emotions. The concert features the talented pianist, who is also the soloist of the "CLASSIC ENERGY" orchestra.
Dates & Timings: 24 April, 19:00 | Location: Madinat Theatre, Souk Madinat Jumeirah | Price: Starting AED190
Bongo's Bingo in Dubai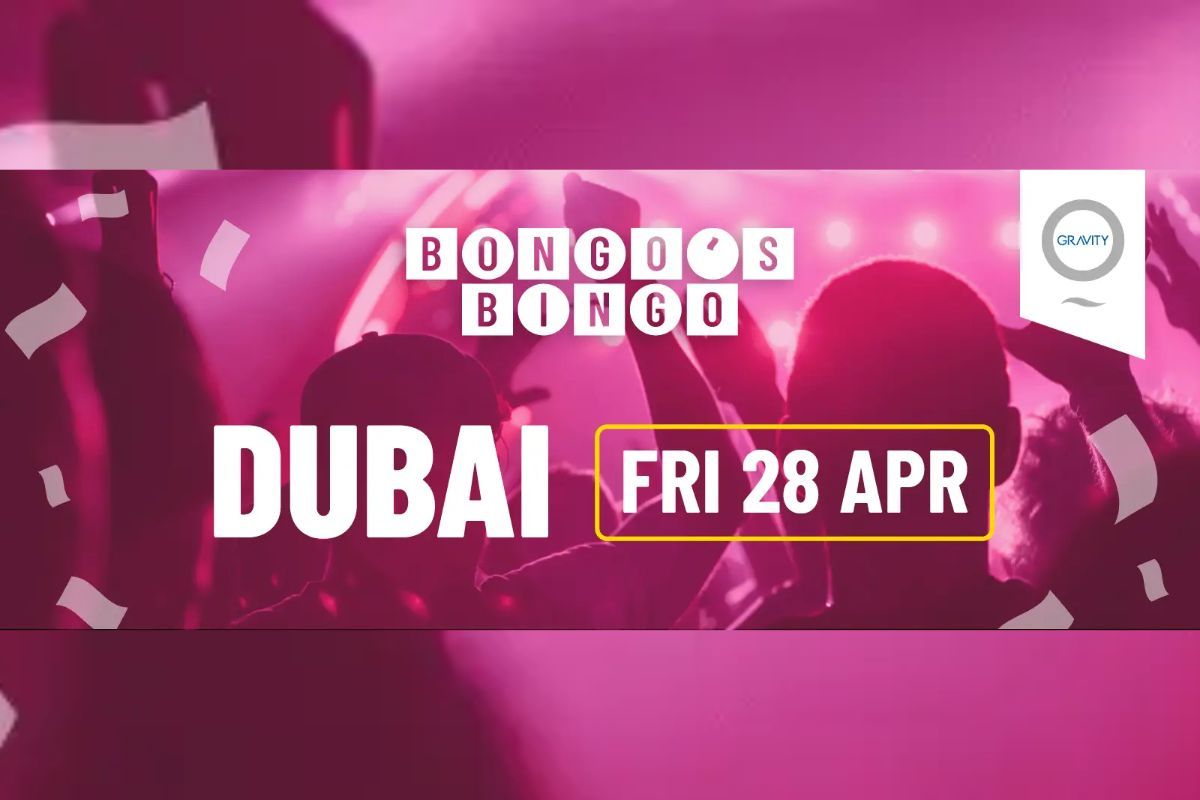 Bongo's Bingo is making a comeback in Dubai at Zero Gravity for their second last show of the winter on Friday, 28th April. If you haven't experienced this most original night out in the UAE, then don't miss out. Bongo's Bingo promises a combination of bingo, raves, cheesy singalongs, dance-offs, and exciting prizes that you wouldn't want to miss. This show will be your penultimate chance to catch a Bongo's Bingo Dubai show before they take a summer break, so grab your tickets early to avoid missing out. Please note that re-admission is not allowed, and the last entry is at 9:30 PM. Accept no imitations!
Dates & Timings: 28 April, 20:00 | Location: Zero Gravity | Price: Starting AED150
Texas Live in Dubai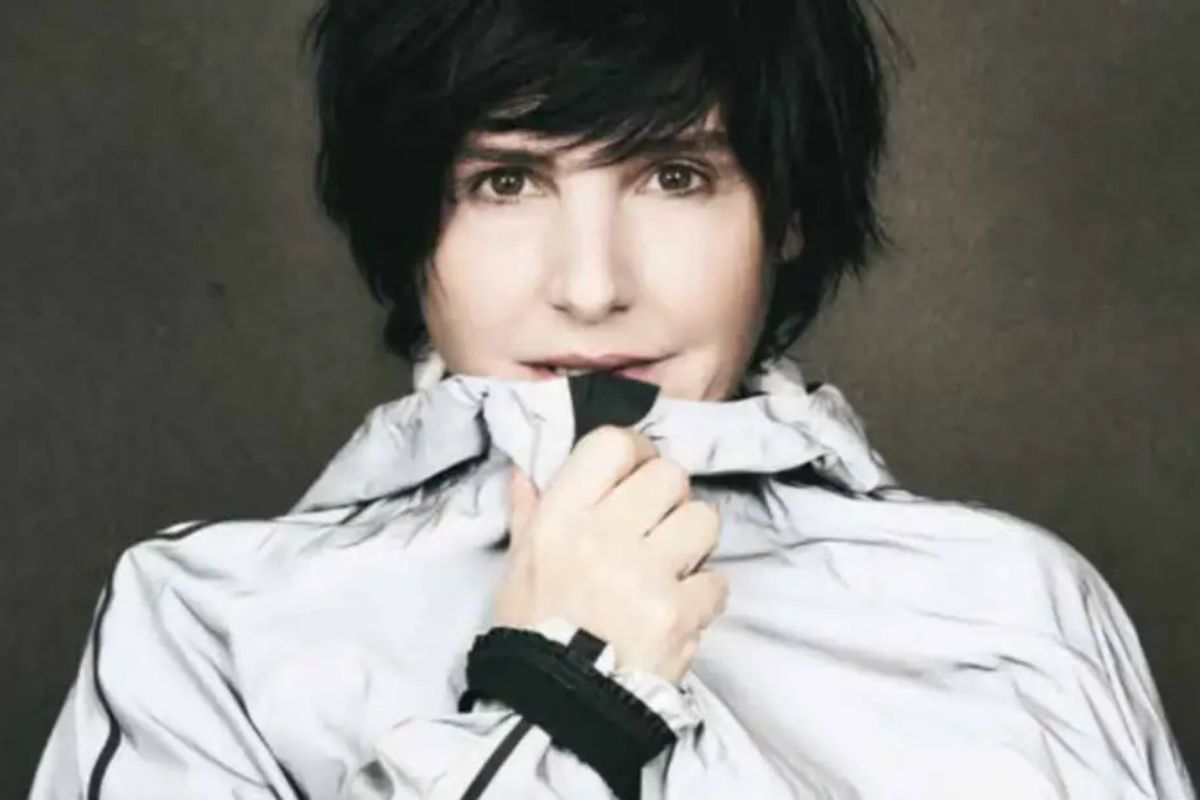 The Scottish alternative rock band Texas is returning to the Dubai Duty-Free Tennis Stadium for an exciting performance.
Get ready to unleash your happiness on April 28, 2023, as the doors open at 7:00 pm and the show starts at 9:30 pm.
Don't miss out on this opportunity to see Texas live in concert!
Dates & Timings: 28 April, 19:00 | Location: Dubai Duty-Free Tennis Stadium | Price: Starting AED199
Ibiza Global Radio Festival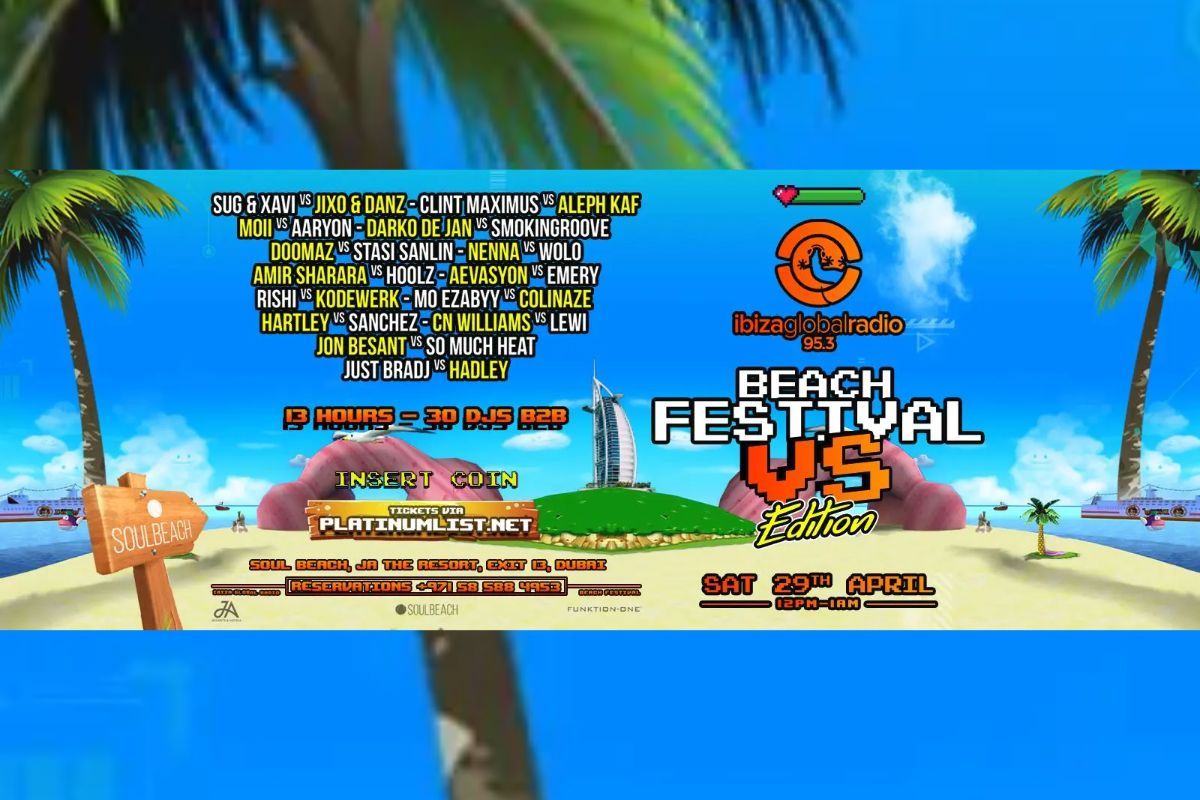 The highly anticipated Ibiza Global Radio 95.3 Beach Festival is returning with a unique "Vs" edition on April 29th! Join us as 30 resident DJs battle it out in a 13-hour back-to-back session as we journey from day to night.
The stage will feature the following artists:
SUG & XAVI Vs JIXO & DANZ
CLINT MAXIMUS Vs ALEPH KAF
MOI Vs AARYON
DARKO DE JAN Vs SMOKINGROOVE
DOOMAZ Vs STASI SANLIN
NENNA Vs WOLO
AMIR SHARARA Vs HOOLZ
AEVASYON Vs EMERY
RISHI Vs KODEWERK
MO EZABYY Vs COLINAZE
HARTLEY Vs SANCHEZ
CN WILLIAMS Vs LEWI
JOHN BESANT Vs SO MUCH HEAT
JUSTBRADJ Vs HADLEY
For VIP table reservations, please call +971 58 588 4953.
Dates & Timings: 29 April, 12:00 - 01:00 | Location: Soulbeach, JA The Resort | Price: Starting AED150