Savour the Flavours of the Levant at the new Jnaynet Mezza Terrace at Mezza House.
Long-standing Dubai eatery, Mezza House announces the opening of 'gram-worthy Jnaynet Mezza Terrace, coinciding with a new menu launch.
Drawing inspiration from the Yarmouk valley – a small but magically diverse ecosystem on the border of Syria and Jordan, Mezza House announces the opening of its stunning open-air terrace, Jnaynet Mezza. Located in Downtown Dubai, the new terrace of the contemporary Levantine restaurant boasts panoramic views of Dubai's skyline; overlooking the Burj Khalifa, Dubai Opera, the Boulevard and beyond.
The picturesque spot is set to become one of the most sought-after spaces in the city as the perfect oasis for sunset drinks, a leisurely lunch or a lively dinner to reminisce while soaking in the glittering Dubai skyline. The restaurant operated by Guru Concepts, an F&B Consultancy founded by Nasser Zuhour, builds on its expertise in creating new soulful brands with a vision to grow internationally.
Mezza House adds a modern twist for the cosmopolitan taste buds while preserving a home-style culinary wealth. Since its opening in 2007, the popular culinary hotspot has earned a formidable reputation for outstanding food, convivial atmosphere and stunning décor. To celebrate the new outdoor venue, Mezza House has also launched a carefully curated menu that will delight those seeking an authentic experience from the region.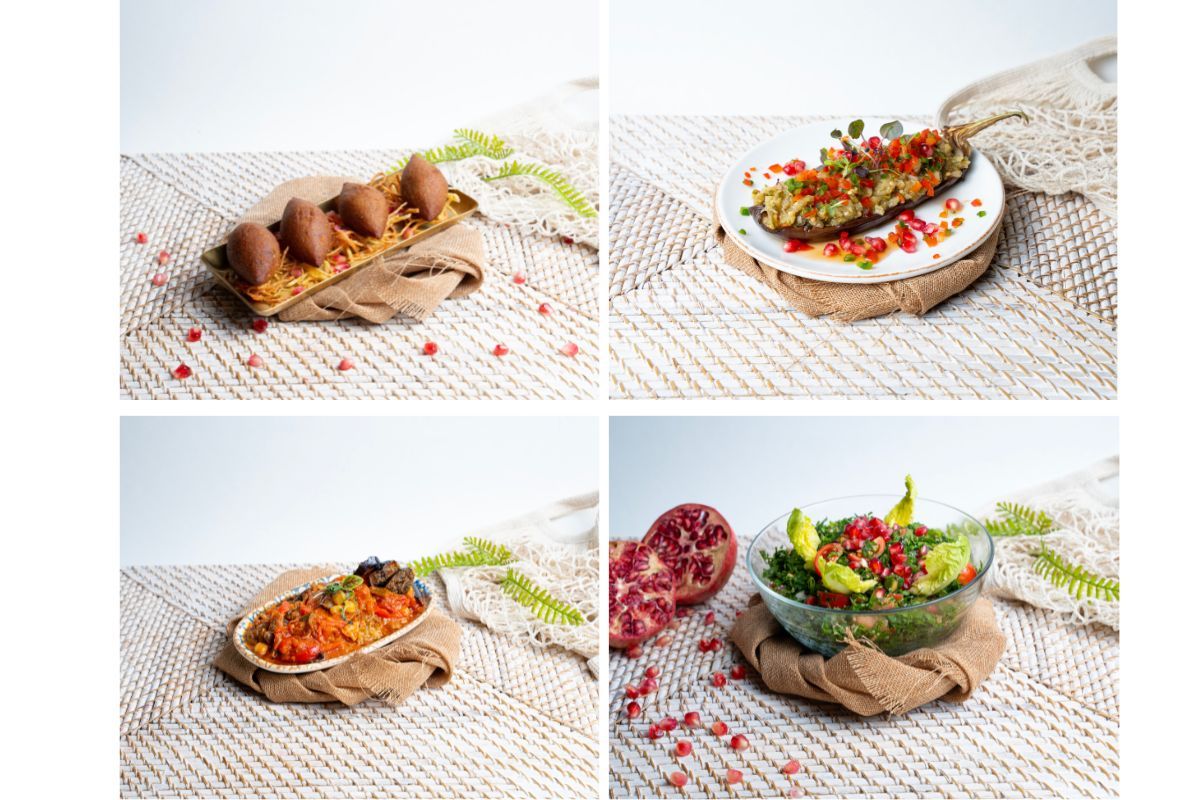 Distinctly capturing the flavour of the Levant, the new menu at Mezza House offers an eclectic selection of popular Mezze dishes, sizzling grills, and specially prepared meals evoking the nostalgia of home-cooked food. Patrons can expect Mezza House classics such as their refreshing Hummus Beiruty, the Lebanese staple Makanek Debs El Roman, Syrian Khashkhash Kebabs, as well as more hearty dishes including authentic Palestinian Makloubeh Chicken and the delicious traditional Egyptian dessert Umm Ali. A selection of flatbreads, skewers from the grill, sandwiches, soups and platters also feature on the extensive and appetizing menu.
The succession of spaces within the restaurant ebbs and flows as visitors navigate various zones filled with bespoke booths, rattan dining furniture, and terrazzo floors. Featuring the perfect blend of natural and contemporary furnishings to create the ultimate relaxed atmosphere, Jnaynet Mezza at Mezza House instantly invites guests for a memorable stroll through the Levant.
Opening Hours: 12 pm – 3 am. For more information or to make a reservation, guests can call +971 50 945 5597 or email info@mezzahouse.com