Middle East & North Africa's 50 Best Restaurants returned for a second edition on Monday 30th January 2023, with a brand-new ranking announced at a live awards ceremony in Abu Dhabi.

This year's anticipated list features restaurants across 14 cities, with 15 exciting new entries. Explore the ranking and find out which venue was crowned No.1, The Best Restaurant in Middle East & North Africa 2023, sponsored by S.Pellegrino & Acqua Panna.


No.49 Hakkasan, Abu Dhabi
@hakkasanabudhabi
hakkasan.com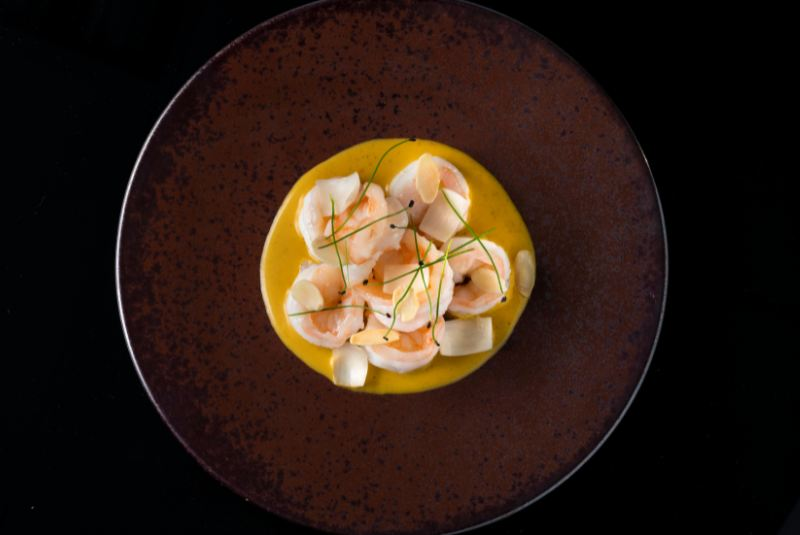 Housed in the awe-inspiring Emirates Palace hotel, Hakkasan delivers consistently excellent and beguiling southern Chinese plates. Malaysian-born head chef Lee Kok Hua oversees the kitchen, serving classics including dim sum and crispy duck salad, and new favourites such as stir-fried baby broccoli with preserved olive and crispy seaweed.
No.44 Jun's, Dubai – NEW ENTRY
@junsdubai
junsdubai.com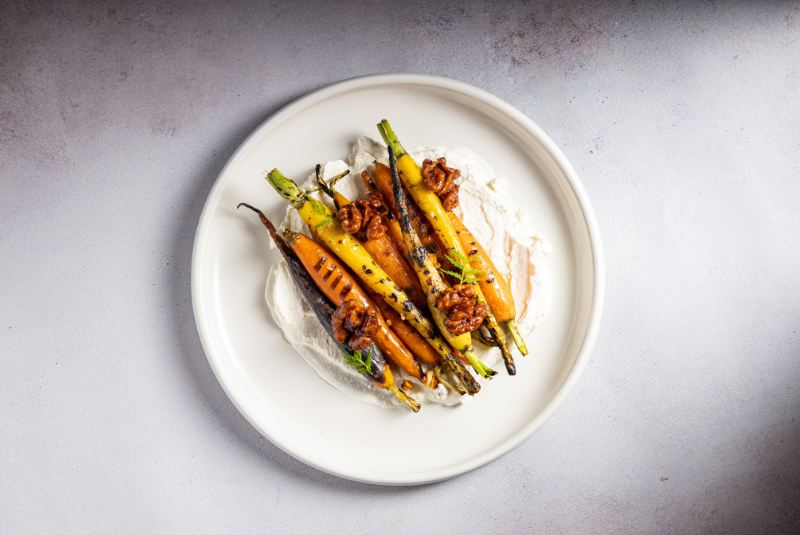 While the word 'fusion' can strike fear in the hearts of many a gourmand, third-generation Chinese Canadian chef Kelvin Cheung blends his menu into a cohesive whole. Inspiration for dishes comes from kitchens across North America, Hong Kong and India, manifested in dishes like lamb koobideh tsukune, tempura za'atar chaat and kung pao tofu.


No.43 Zuma, Abu Dhabi – NEW ENTRY
@zumaabudhabi
zumarestaurant.com/abu-dhabi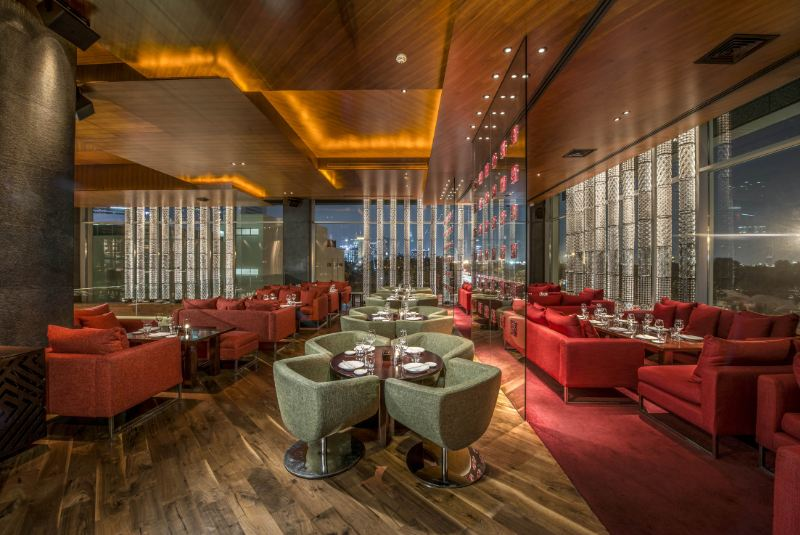 Over the years, the Zuma brand has become synonymous with Japanese izakaya, and its Abu Dhabi branch is a force to be reckoned with in the UAE capital. The dining room is breath-taking and the menu is extensive: you can't go wrong with the miso-marinated black cod wrapped in hoba leaf, or signature barley miso corn-fed baby chicken.
No.35 11 Woodfire, Dubai – NEW ENTRY
@11woodfire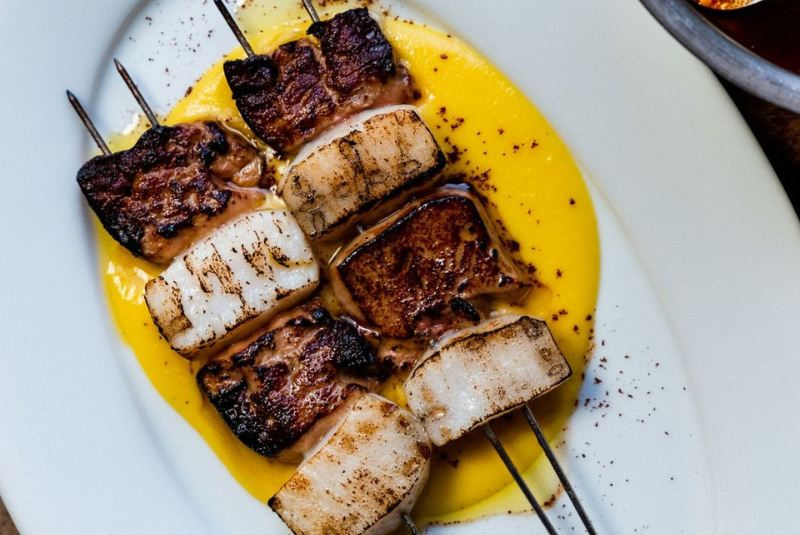 Housed in a villa with a large courtyard in Dubai's Jumeirah district, 11 Woodfire welcomes you into a minimalist industrial chic dining room with a massive open kitchen. From starters to desserts, the dishes are on fire: chef Akmal Anuar infuses them with the scents of hickory or pine, such as the wagyu burger and burnt cheesecake.
No.33 Coya, Abu Dhabi
@coyaabudhabi
coyarestaurant.com/abu-dhabi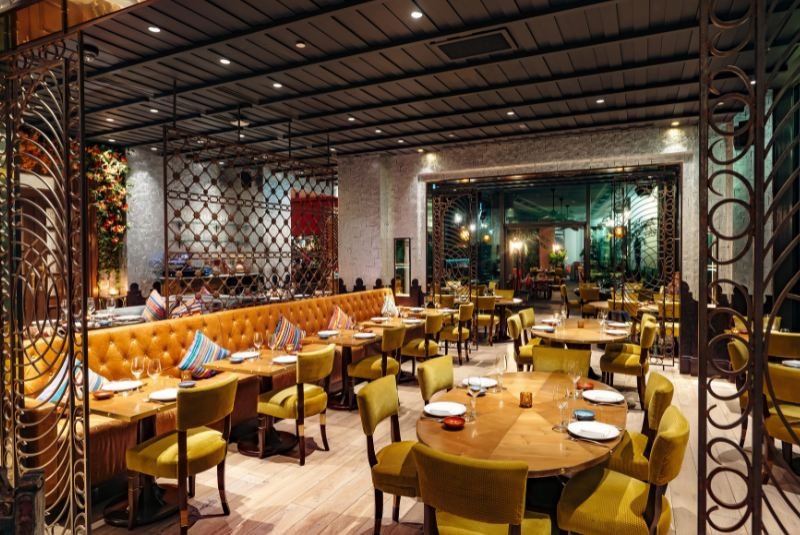 At Coya, Peruvian paradise is the order of the day. Malaysian-born chef Pang Long Chin serves up contemporary dishes from Latin America, entwined by Japanese and Chinese techniques and flavours. Try the slow-cooked beef ribs or grilled corn-fed baby chicken with chilli for the top dining experience.
No.28 Coya, Dubai
@coyadubai
coyarestaurant.com/dubai


A restaurant, a lounge, a pisco bar and a private members' club, Coya burst onto Dubai's dining scene in 2015 and has never looked back. The menu, packed with Peruvian-inspired small plates, traverses ceviche, tiradito and skewers, appealing to both purists and fun-seekers alike.
No.26 Hoseki, Dubai
@bulgarihotels
bulgarihotels.com/hoseki


This is the closest you're going to get to taking a seat at one of Japan's finest restaurants without leaving the UAE. Chef Masahiro Sugiyama, a sixth-generation sushi master, serves up a set omakase on the fourth floor of the sophisticated Bvlgari Hotel. There are only nine seats, permitting a ring-side view of the unique culinary artistry and jaw-dropping knife skills.
No.21 LPM, Dubai
@lpmdubai
lpmrestaurants.com


LPM is a grande dame of the Dubai culinary scene, having first opened its doors over a decade ago. The Mediterranean fare is unfussy and utterly delicious, with dishes designed to be shared with the table. Top picks include a much copied but never bettered lentil salad, or fresh burrata cheese with basil and tomatoes.
No.17 Gaia, Dubai
@gaia__dxb
gaia-restaurants.com


Launched by well-known Dubai-based chef Izu Ani in 2018, Gaia stands out on Dubai's restaurant scene with its distinctly Athenian fare. The taverna-esque atmosphere, outdoor seating and ice counter – where the catch of the day is displayed – combine for an authentic Greek experience.
No.15 Lowe, Dubai
@lowedxb
lowe-dubai.com


Tucked away in the clubhouse of a leafy residential development, Lowe is an unassuming space that packs a culinary punch. The interiors are clad in wood and unfinished concrete, allowing the open plan kitchen that occupies the entire width of the restaurant to pull focus. Don't miss chef Ali Shiddique's bone marrow with roasted pepper dip and anchovies.
No.13 Zuma, Dubai
@zumadubai
zumarestaurant.com


With three kitchens, two floors and one famous name, Zuma in Dubai offers some of the best Japanese cuisine in the Emirate. Ingredients are of unimpeachable quality across the board and the huge team of chefs are some of the most skilled practitioners of Japanese and Asian cookery in the MENA region.
No.11 Reif Kushiyaki, Dubai
@reifkushiyaki
reifkushiyaki.com


Chef-founder Reif Othman finally put his own name to a restaurant in 2019 and the city's foodies reacted with glee. Othman puts a spotlight on the Japanese snack-like street food skewers cooked over the robata grill, while the Wagyu Katsu Sando is the darling of Instagram.
No.10 Moonrise, Dubai – NEW ENTRY
@moonrise.xyz
moon-rise.xyz


Moonrise is arguably the hottest reservation ticket in the city. The brainchild of chef Solemann Haddad, it offers just eight counter seats per twice-nightly sitting. Combining global culinary heritages and explosive flavours, the 26-year-old, primarily self-taught chef is making waves across Dubai.
No.7 Kinoya, Dubai – NEW ENTRY
@kinoya.ae
kinoya.ae

At Kinoya, it's all about ramen and izakaya, but chef Neha Misra's speciality is the former. After the roaring success of her supper club concept, A Story of Food, Misra opened Kinoya in 2021 and hasn't looked back since. Don't miss the shio paintan ramen, which has undoubtedly become a signature.
No.5 3 Fils, Dubai
@3.fils
3fils.com


3 Fils was the first-ever venue to be bestowed the title of The Best Restaurant in Middle East & North Africa in 2022. Chef Shun Shiroma's winning combination of Asian fusion dishes, an unflashy and unlicensed venue and super-casual dining style have transformed it into one of the most sought-after places to eat in all the MENA region.


No.4 Ossiano, Dubai – NEW ENTRY
@ossianodubai
atlantis.com/ossiano


Newcomer to this year's list and winner of the Highest New Entry Award, sponsored by Aspire Lifestyles, this restaurant led by chef Gregoire Berger is a bucket list spot in Dubai's iconic Atlantic The Palm hotel. Situated almost inside an aquarium, the restaurant delivers a tasting menu that is almost as dramatic as its surroundings.
No.2 Trèsind Studio, Dubai
@tresindstudio
tresindstudio.com


Learning his trade at lauded New Delhi dining institution Indian Accent before moving to Dubai, chef Himanshu Saini has become the standard bearer of modern Indian gastronomy in the UAE. His theatrical fare masterfully takes diners around the restaurant, as well as on a trip around the Indian subcontinent.


No.1 Orfali Bros Bistro, Dubai
@orfalibros_bistro
orfalibros.com


This is the story of three immigrant chef brothers from Syria – Mohammed, Wassim and Omar – working together to create a genuinely unique dining experience: an against-the-odds triumph of personal perseverance, brilliant storytelling and endless curiosity.

Orfali Bros Bistro has captured the imagination of Dubai's multi-cultural residents as well as food-loving visitors from across the globe, and is crowned with the coveted title of The Best Restaurant in the Middle East & North Africa 2023.
News Source: 50 Best