The Ministry of Health and Prevention (MoHAP) has launched the second edition of "BE BOLD", a healthcare innovation and future foresight programme, during a ceremony held at Dubai's Etihad Museum.
The first-of-its-kind federal initiative aims to design the future of healthcare in an innovative and proactive way, by building the capabilities of UAE talents and supporting them with necessary resources through a single platform that connects innovators, businessmen, start-up companies, and health service providers with one another.
The programme, which runs from 21st September to 24th November under the theme "Together For Health UAE", includes mentoring sessions and workshops to be delivered by experts in design thinking, future foresight, policy design and entrepreneurship. It will be implemented in partnership with the Dubai Health Authority, the Emirates Health Services Corporation, and Viatris, Klaim, and Johnson & Johnson companies.
The programme is set to strengthen the country's leading position as a preferred destination for distinguished talents looking for an attractive environment that fuels their innovation, supports their business and promotes their investment.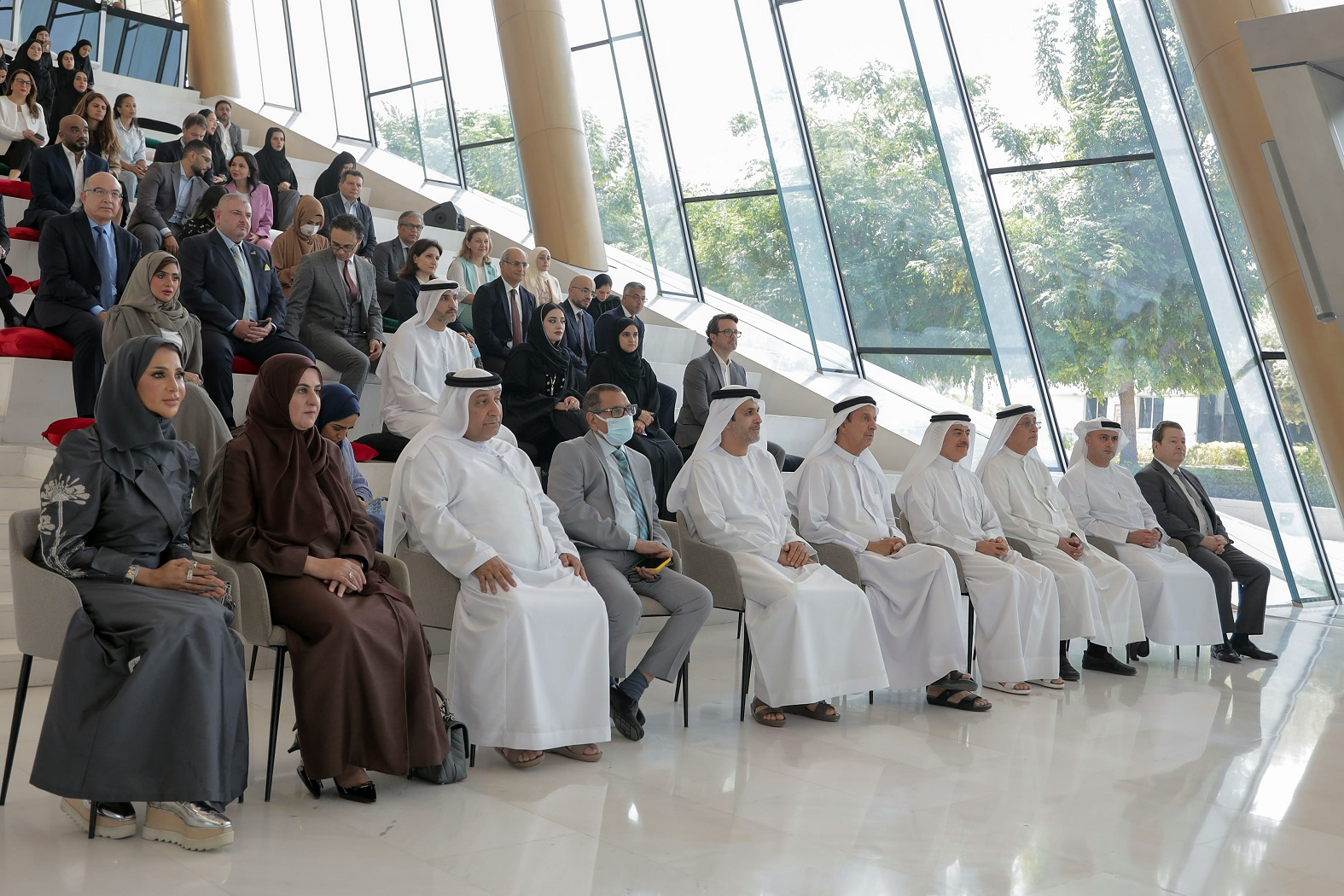 The official launch event was attended by Dr. Yousif Mohammed Al Serkal, Director-General of Emirates Health Services (EHS), Dr. Hussain Abdul Rahman Al Rand, Assistant Under-Secretary for the Public Health Sector, Dr. Amin Hussein Al Amiri, Assistant Under-Secretary for the Health Regulation Sector, MoHAP, and Salem Al Darmaki, Advisor to the Minister of Health and Prevention. Also present were officials from the Dubai Health Authority and representatives of the programme's partners.
BE BOLD is the first innovation programme of its kind that combines technologies and tools for entrepreneurs, future foresight, and design thinking to build government policies and programmes that will shape the future of health care. Additionally, it will solidify MoHAP's reputation as a trailblazing entity in the development of government work systems.
High-profile experts in future foresight, leadership, and design thinking from the UAE, Germany, the Netherlands, Colombia, the US, China, and Canada will be taking part in the initiative, shedding light on three key pillars, including public health, mental health, and women's health. As many as 20 participants will present their projects to a panel of experts from the public and private sectors at the programme's conclusion to receive funds than can help them put their ideas into action or will be invited to join the Policy Innovation Advisory Group.
Dr. Mohammed Salim Al Olama, Under-Secretary of MoHAP, emphasised that the ministry will continue to make every possible effort to improve its strategy and initiatives utilising Fourth Industrial Revolution technologies, such as artificial intelligence, blockchain, and others, to progress the nation's health system in accordance with the highest international standards, while assuring a healthier, happier society that can lead a higher quality of life.
"We have launched the programme in implementation of the directives of His Highness Sheikh Mohammed bin Rashid Al Maktoum, Vice President, Prime Minister and Ruler of Dubai, who constantly urges the adoption of a design-thinking culture in all areas of government work, and to collaborate with the community to design innovative solutions to potential challenges, in line with the principles of the 50th and the UAE Centennial Plan 2071,"
Al Olama said.
Highlighting the importance of the programme, Al Olama said that under BE BOLD, more individuals and locals will get involved in creating policies and programmes that take into account the aspirations, needs, and opinions of all societal groups.
"In addition to attracting and retaining talents to develop future policies, the programme's outcomes will also contribute to reducing the cost of hiring health consultants from outside the UAE in the future. This, in turn, will yield in good results. It will set the stage for a promising sector for the development of leaders, experts, and initiators with sharp minds and talents, upon which the policies of countries producing advanced scientific and technological knowledge are built. This is in itself the best investment in a future that matches the aspirations and directives of the UAE's wise leadership,"
he added.
For his part, Saqr Al Hemeiri, Director of Strategy and the Future, MoHAP, revealed that the BE BOLD programme was developed following standard comparisons with the best international experiences to ensure productive outcomes with strategic dimension. 30 percent of the programme was devoted to training in mental skills, including emotional intelligence, strategic thinking, habits of successful people, and practical learning. Meanwhile, 70 percent of the programme focuses on entrepreneurship and entrepreneurial skills, design thinking, brand building, and marketing.
The second edition of the programme features 14 personal training courses, 3 main semesters, and 60 hours of online instruction. This initiative is a unique example of successful public-private collaboration, and will undoubtedly propel the UAE's development journey towards new heights of growth and excellence.
News Source: Emirates News Agency