The Ministry of Health and Prevention (MoHAP) has announced it is all set to launch "Safe Healthy Hajj" on Monday, 19th June 2023.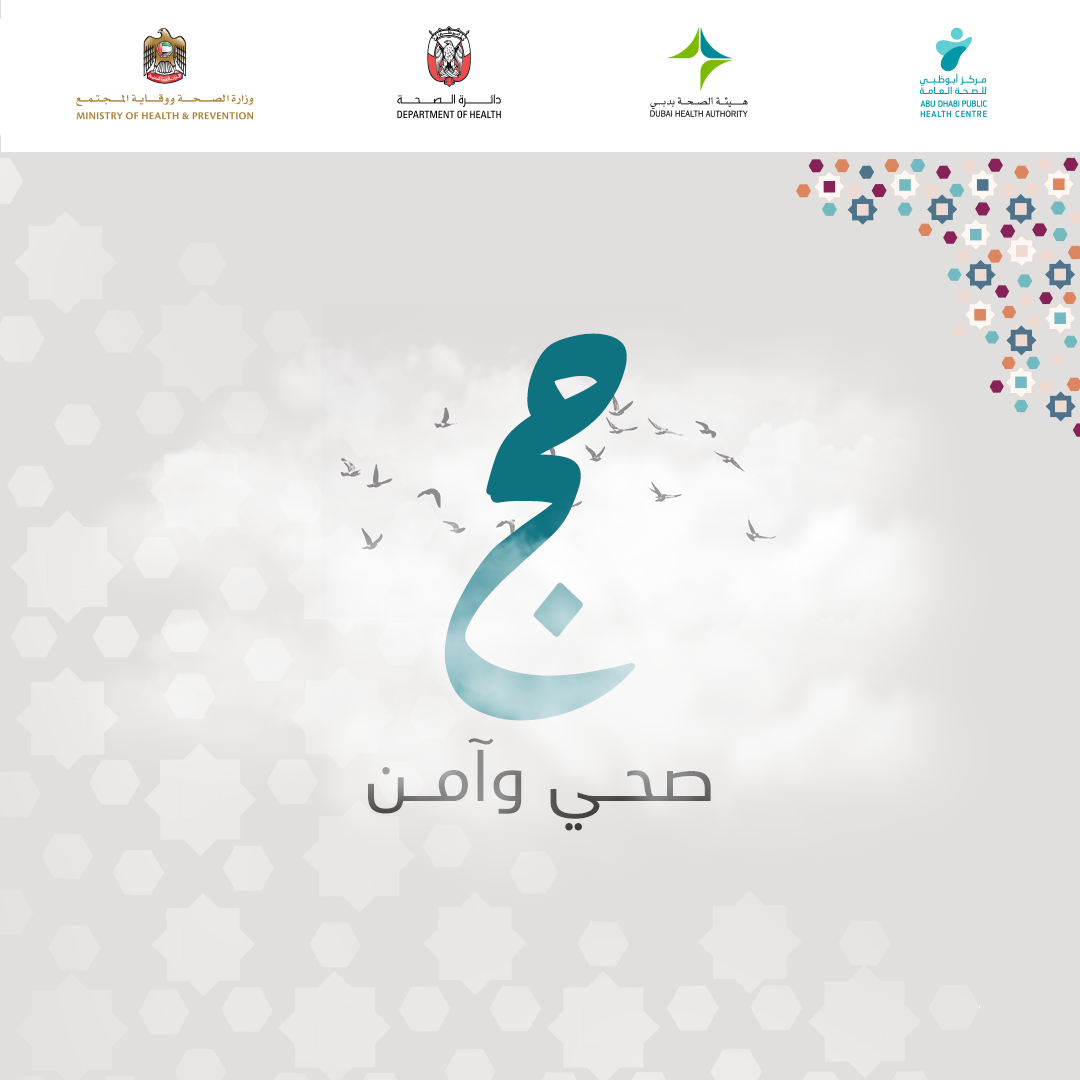 The unified awareness hajj campaign has been developed in cooperation with the Department of Health in Abu Dhabi, the Abu Dhabi Public Health Centre, and the Dubai Health Authority, in concert with the General Authority of Islamic Affairs & Endowments and local endowment departments in each emirate.
The campaign aims to educate Hajj pilgrims about crucial health guidelines and requirements to ensure their safety during their journey. The initiative comes as part of an integrated strategy coordinated by various state institutions to care for the wellbeing of pilgrims traveling to the Holy Land.
The ministry emphasised that all entities concerned with arranging and managing pilgrim convoys arriving in the Holy Land are in constant coordination to guarantee the health and safety of pilgrims, enabling them to complete their Hajj without the risk of any health complications.
From establishing hotlines to address pilgrims' health-related questions, to liaising with medical teams that will accompany the campaigns, MoHAP is making every effort to provide superior health and awareness services to pilgrims to ensure they can perform their rituals in a safe and healthy environment.
The medical teams are equipped with the necessary medicines and are available for medical consultations, MoHAP added.
Dr. Hussain Abdul Rahman Al Rand, Assistant Under-Secretary for the Public Health Sector, highlighted that the campaign activities commencing tomorrow are in line with MoHAP's strategy to prevent and control communicable diseases in society.
The health of pilgrims is a priority, Al Rand stressed, adding that special attention is paid to ensuring the health and safety of vulnerable groups such as the elderly, pregnant women, and those with chronic diseases.
"The campaign will advise prospective pilgrims on pre-Hajj health measures, including the importance of health center visits before travel, particularly for those with chronic illnesses."

Pilgrims also need to ensure they take essential and booster vaccinations like meningitis, seasonal flu, and pneumococcal vaccinations,"
he added.
The campaign will also provide guidance on preventive health measures during Hajj, such as how to avoid heat exhaustion and physical stress and the importance of maintaining a healthy diet.
Al Rand said.
On this occasion Matar Saeed Alnuaimi, Director-General of the Abu Dhabi Public Health Centre said,
"We realise that health and safety are the foundations of human well-being, and this strategic participation will enable us to unify efforts and resources to enhance health awareness and preventive behavior in society, thus achieving our goals towards a healthy and safe community. We are confident that this campaign will play a crucial role in promoting the concept of healthy and safe pilgrimage among all members of the community, whether travelers or residents, and enhancing important health and precautionary behaviours during Hajj, to better ensure the safety of pilgrims and the community.
Dr. Hend Al Awadhi, Head of the Health Promotion and Education Section at the Dubai Health Authority, underscored the importance of the collaborative campaign, exemplifying the shared commitment of relevant authorities in the country to heighten awareness and deliver health education to pilgrims.
"The primary objective of this endeavour is to guarantee the well-being and protection of pilgrims from any potential health hazards throughout their sacred journey to the Holy Land,"
she added.
Al Awadhi advised pilgrims to strictly adhere to recommended health measures and adopt healthy habits, including consuming nutritious food, staying adequately hydrated to prevent dehydration and sunstroke, using umbrellas for shade, and refraining from sharing personal items such as shaving tools and prayer mats.
She highlighted the availability of comprehensive guidelines on the official website of the authority, offering valuable medical advice and instructions for pilgrims to follow before, during, and after performing Hajj.
Furthermore, Dr. Al Awadhi added that a dedicated medical team will be deployed by the Authority in collaboration with the Ministry of Health and Prevention at Dubai International Airport to provides pilgrims with essential support, including advice, consultations, medical examinations, and other necessary assistance.
News Source: Emirates News Agency