From exploring a new snow park to hanging out with crocodiles, here are some activities that the entire family can enjoy.
The temperature outdoors is rising but the fun never stops! With new indoor destinations expected to deliver unforgettable experiences, residents can have endless fun this summer.
Discover these destinations that are packed with endless activities for all ages and preferences.
SeaWorld Abu Dhabi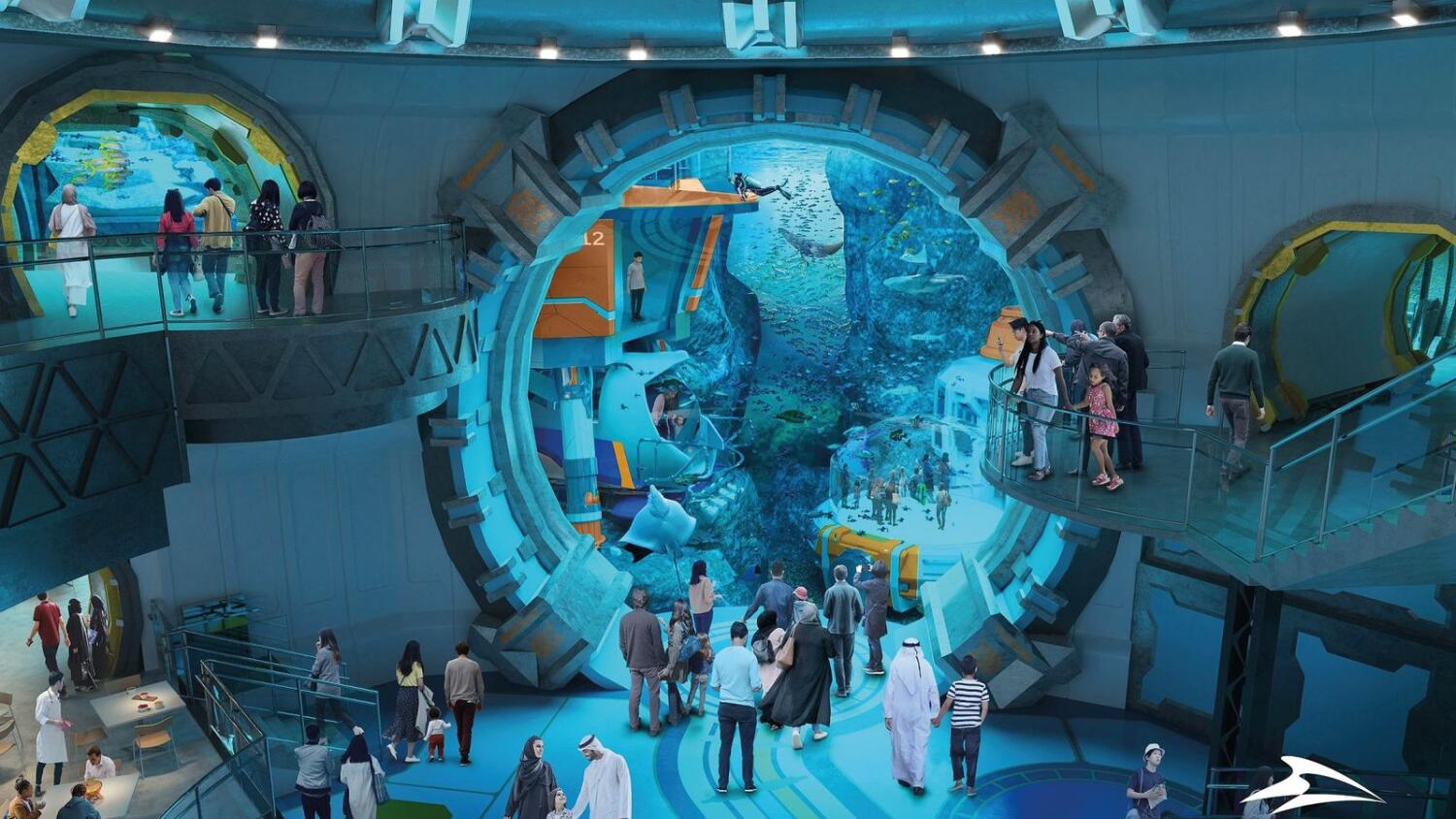 Mark your calendar for the grand opening of SeaWorld Yas Island, Abu Dhabi on May 23. The world's largest marine aquarium is setting a new standard for marine life entertainment.
This groundbreaking marine life theme park features eight immersive realms, over 15 interactive experiences, and heart-pounding rides. There are also over 100 captivating animal encounters, jaw-dropping presentations, and up-close interactions with various marine creatures.
Visitors will also be able to enjoy more than 20 lively characters, dazzling performances, and when they feel hungry, they can choose from a wide range of dining options.
Snow Park Abu Dhabi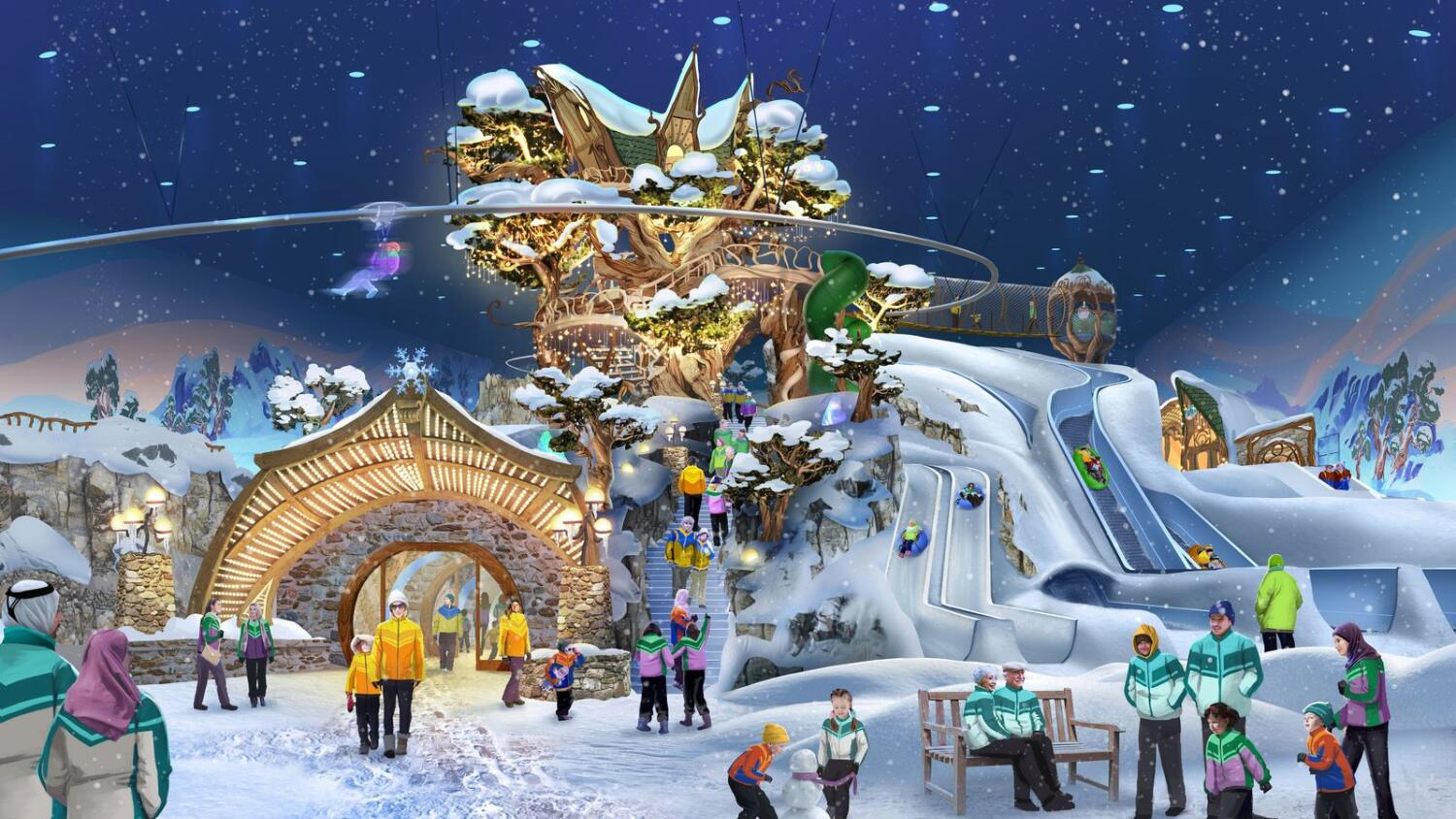 Escape the heat of summer with snowfall delights at Abu Dhabi's indoor snow park, which will open its doors on June 8.
Spanning 10,000 square feet, Snow Park Abu Dhabi is set to be one of the largest snow parks in the world, boasting 12 thrilling rides and 17 exciting attractions.
With a chilling temperature of -2°C and a snow depth of 500mm, this winter wonderland guarantees an authentic snow experience – from gravity-defying slides to enchanting rides. What's more, there will be delicious dining options at The Lodge Restaurant, Ice Café, and other restaurants.
Crocodile Park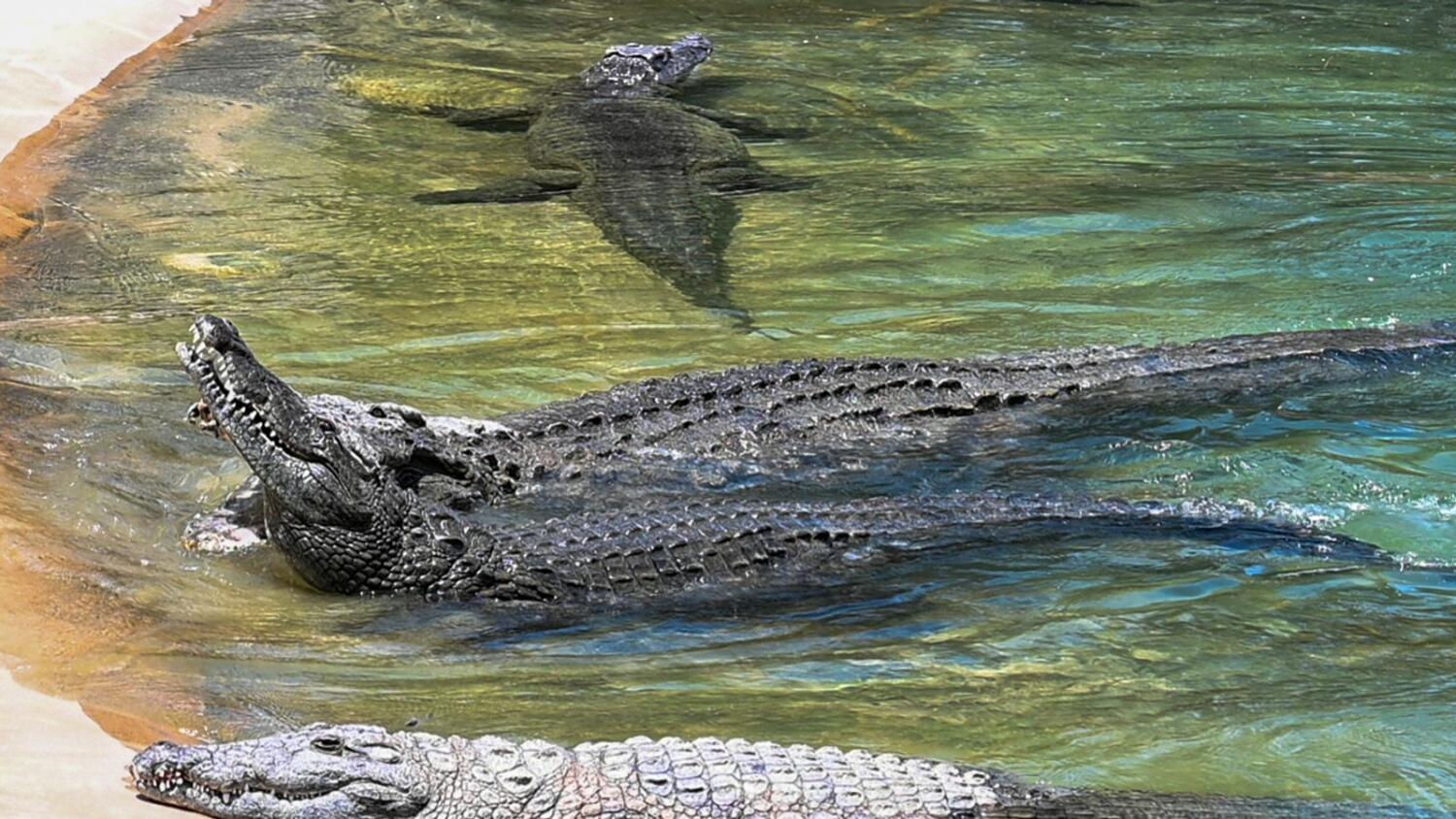 This heart-pounding adventure opened its doors on April 18 this year. Expect a thrilling wildlife experience where visitors can get up close and personal with the fearsome reptiles.
Spanning 20,000 sqm, this unique park invites visitors to immerse themselves in the captivating world of crocodiles but in a safe and controlled environment.
With 250 Nile crocodiles of all ages, guests can witness these remarkable creatures in a specially designed environment that replicates their natural habitat with interactive experiences, such as crocodile feeding shows, where visitors can see the crocodiles in action, and even participate in feeding them. And for a more adventurous experience, the park also offers a zip-lining adventure.
The park is also home to a variety of other reptiles and animals, including snakes, lizards, and birds. Tickets available at the park entrance are priced at Dh75 for children between three and 12 years old; and Dh95 for adults.
Adventure Park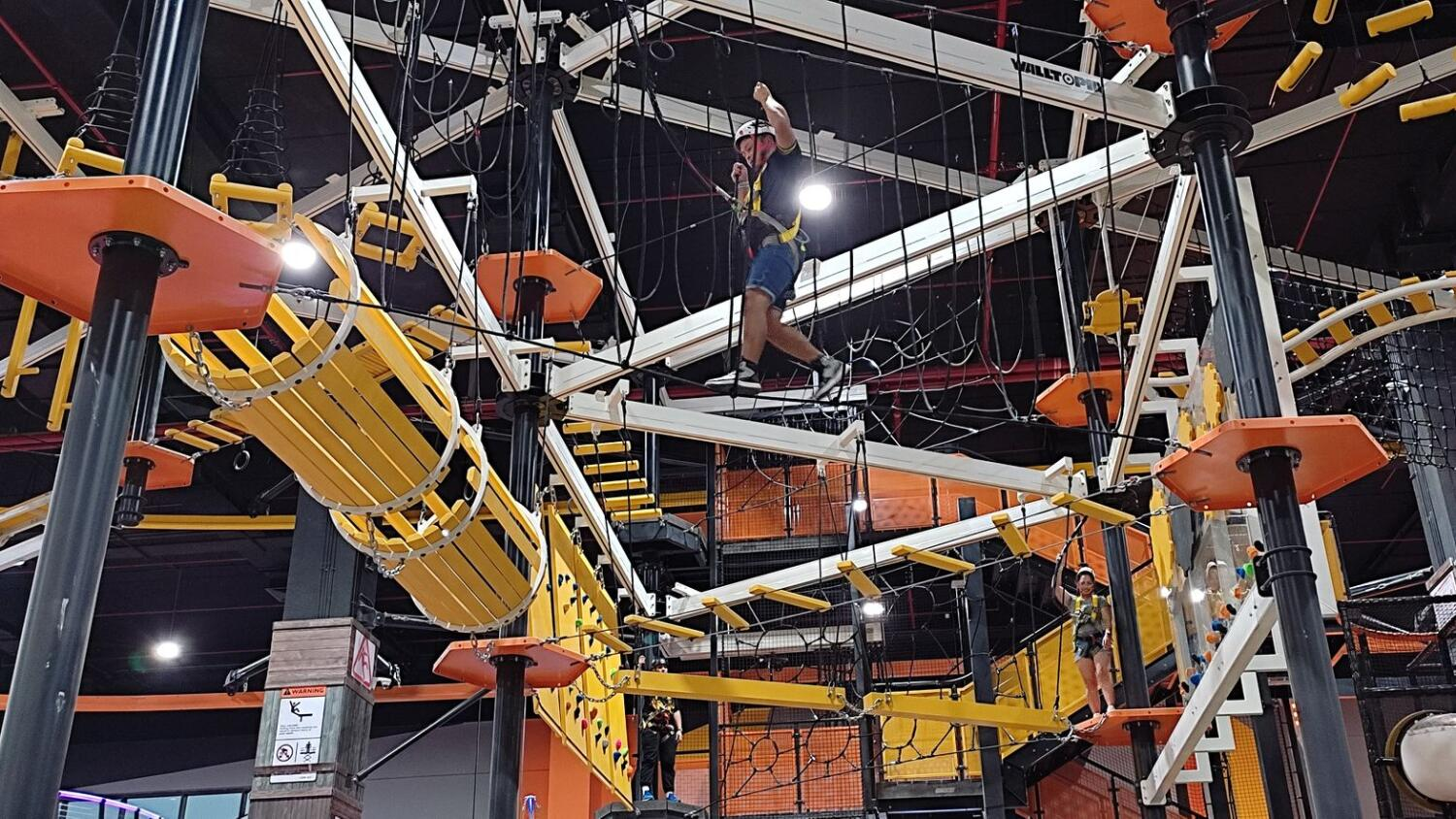 This new park opened to the public on the first day of Eid Al Fitr this year. Adventure Park offers an exhilarating family activity space, with a no-ticket policy for visitors who want to enter the park and view the offerings.
Adventure Park is located in Al Qana, Abu Dhabi, which is also home to the National Aquarium, the Bridge Lifestyle Hub, Pixoul Gaming eSports Arena as well as the UAE's largest standalone cinema complex Cinemacity.
This hub offers a massive indoor park, interactive activities, and a safe environment for kids and adults to exercise, showcase gaming skills, indulge in delicious food, and create joyful memories.
Prison Island

If you're looking for an indoor adventure that guarantees an exhilarating experience for all thrill-seekers of ages 8 years and above, Prison Island is a good place to go. This one-of-a-kind escapade combines tactics, physics, and techniques, designed to dare your mind and body.
You can gather your friends and prepare to beat the bars. Each cell presents a unique encounter that will put your wits to the test. Whether you are looking to conquer physical obstacles or engage in mind-boggling puzzles, Prison Island offers a series of thrilling challenges that will test your mettle.
Following the huge success of Abu Dhabi Mall, Prison Island is set to launch in Sharjah at Al Zahia City Centre on May 25.
Real Madrid Theme Park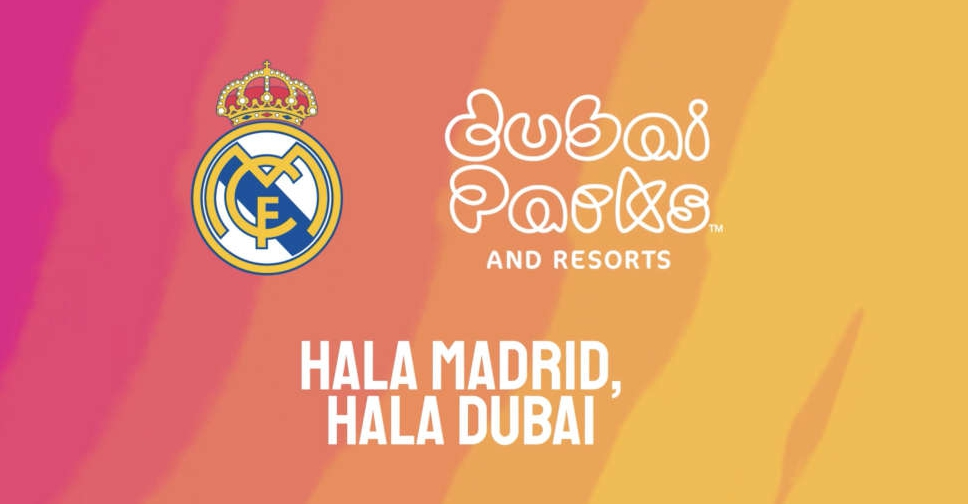 Football fans, rejoice! Dubai is set to be the home of the world's first Real Madrid-themed destination at Dubai Parks and Resorts. This exclusive multi-year collaboration between Dubai Parks and Resorts and Real Madrid C.F. will bring the essence of the legendary football club to life within the Middle East's largest theme park destination.
Making history as the first theme park destination worldwide to forge a significant partnership with Real Madrid, this remarkable venture aims to captivate football enthusiasts, sports fans, and families alike. Here, guests can anticipate a captivating array of audio-visual displays, interactive experiences, and playable gaming interactions, immersing themselves in the culture of the world's most celebrated football team.
The theme park is set to open later this year. There will be a museum showcasing Real Madrid's illustrious history, as well as exhilarating rides, football skill games, retail, and dining options.
News Source: Khaleej Times