Dubai is a city that has an ever-growing list of new, exciting, and one-of-a-kind attractions. This city never bores you and it keeps adding new things to do each year.  If you've visited most of the attractions sites in Dubai and are looking for more to fill your adventure-thrill hunger, here is a list of some new and amazingly fun things to do in Dubai. These attraction sites are good for residents and tourists as you get to explore and witness beautiful scenes of Dubai and get an experience of a lifetime.
1. Edge Walk and Glass Slide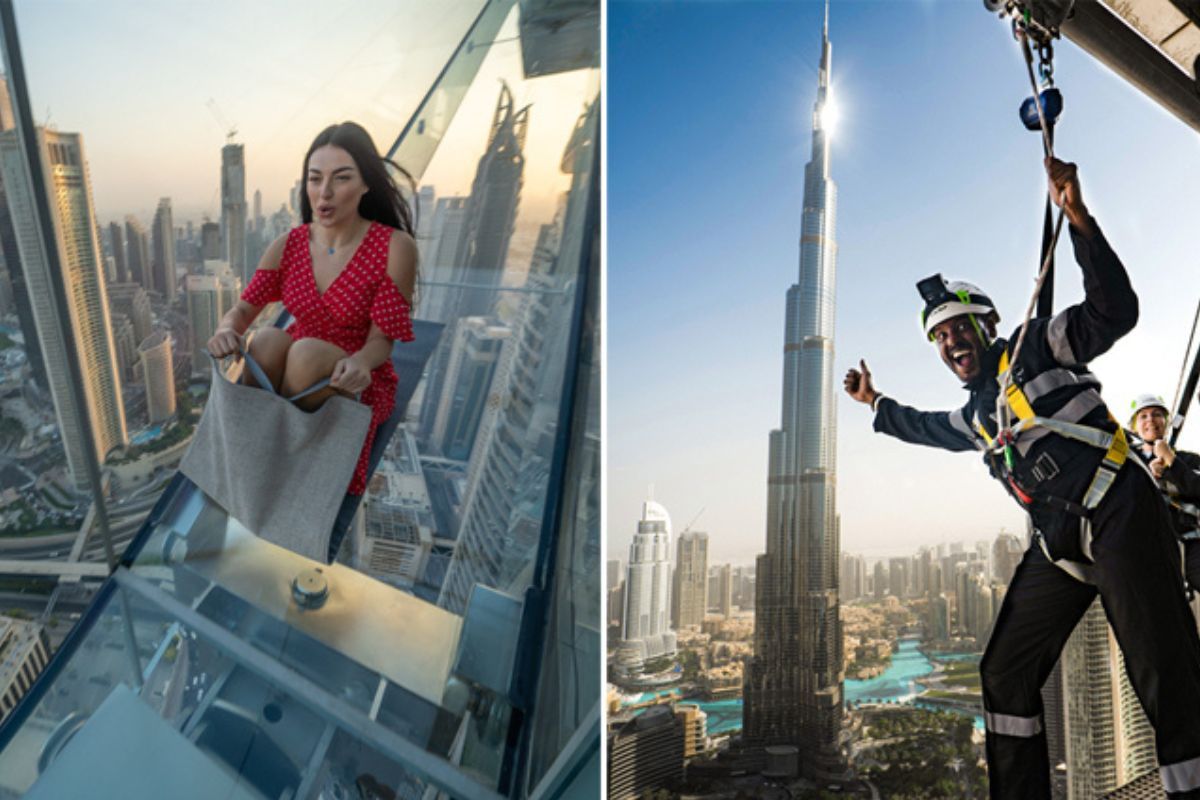 If you're a fan of heights, you should head on over to Sky views Dubai to take a bird eye view of Dubai's mesmerising skyline from 219.5m above ground. Located in the Address Sky View Hotel, this wonderful marvel offers you 2 unforgettable and thrilling experiences- A thrill inducing Edge Walk and an enjoyable Glass Slide. Both are a first of its kind in the region and the most thrilling attractions in Dubai. With the Edge Walk, you get to be tied up to a harness on such height and walk along the glass that encircles the exterior of the hotel while also getting a once-in-a-lifetime view. The Glass Slide is a transparent tube that wraps around the tower's exterior and links level 53 with level 52 for a unique adrenaline rushing experience.
Location: Address Sky View Hotel, Downtown Dubai
Ticket Price: Edge Walk- AED 714
Glass Slide- AED 85 (for adults) and AED 60 (ages 4-12)
Visit here to know more.
2. X Line Dubai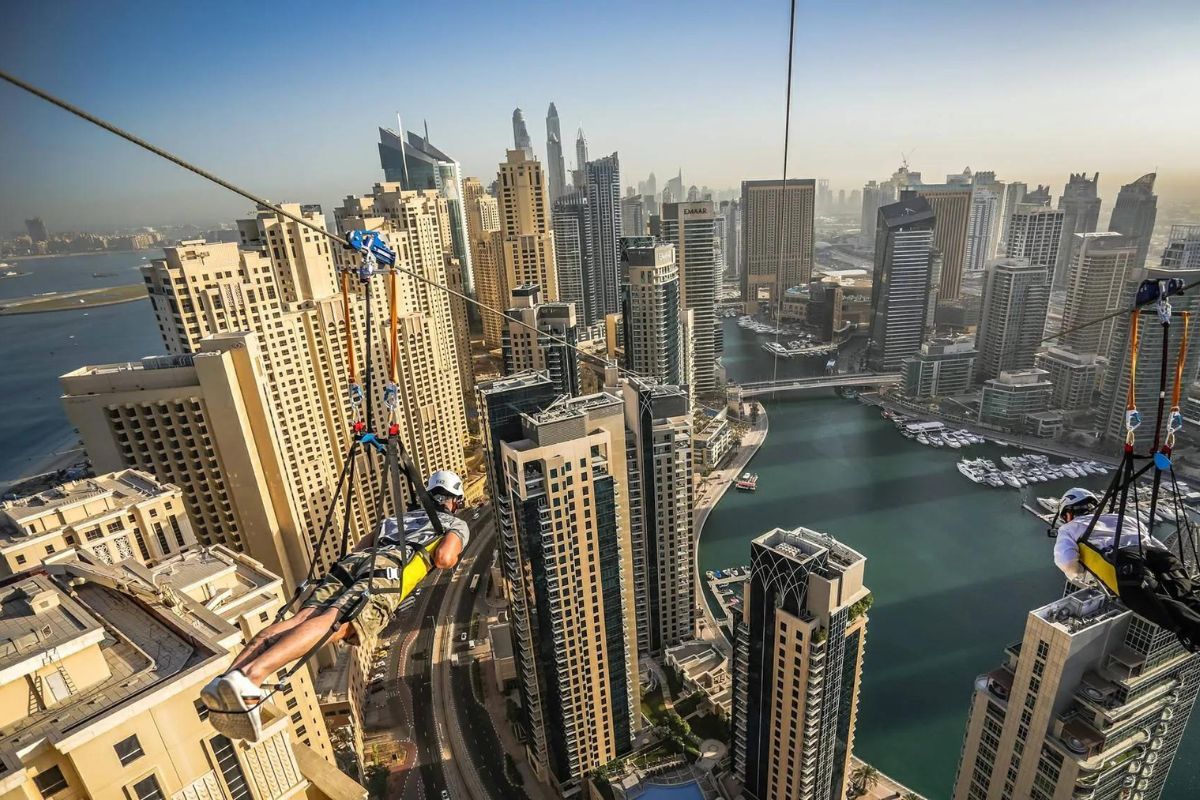 Ever wanted to jump from a height through a zip line while breathing in the marvellous views around you? You can visit the XLine Dubai that is the world's longest and Dubai's only urban zipline ever. While being in the heart of Dubai Marina you get to breath in the serene views of the Dubai Marina and the beautiful views surrounding it. When you book your ticket, you get to experience a maximum of 1-hour of unforgettable zipline experience. The ticket booth is located inside Dubai Marina Mall, so it is very easy to locate and travel to. You must wear comfortable clothing and closed shoes – no skirts, dresses, or flip flops to enjoy the ride dully without your clothes getting in the way.
Location: Dubai Marina
Ticket Price:  AED 650.00
Click here to book your tickets.
3. Deep Dive Dubai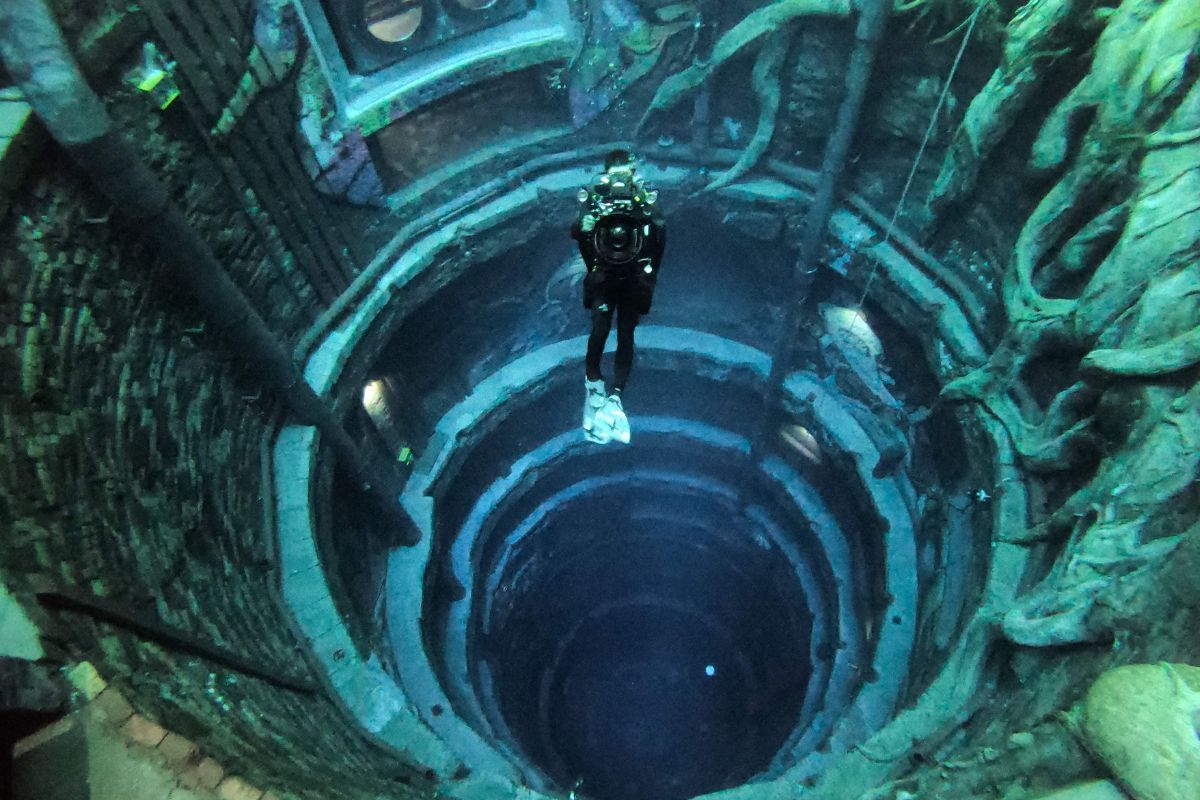 Do you love swimming? This is the perfect adventure and thrill-seeking activity for you! Deep Dive Dubai is a 60-meter pool that is created for both professionals and beginner divers. It has a record-breaking attraction that is certified as the world's deepest swimming pool for diving. Besides its remarkable depth, the pool also has an underwater attraction that is themed to look like an abandoned sunken city. So, you can discover a whole new dimension and a brand-new world when you dive! Deep Dive Dubai also offers a variety of experiences including discovery dives for first timers, scuba dives, free dives as well as diving courses and workshops on all levels of diving from beginner to technical instructors. So, hold your breath and get ready to discover a brand-new world!
Location: Nad Al Sheba 1, Dubai
Ticket Price: ranging from AED 400-1800
Click here to know more.
4. The View At The Palm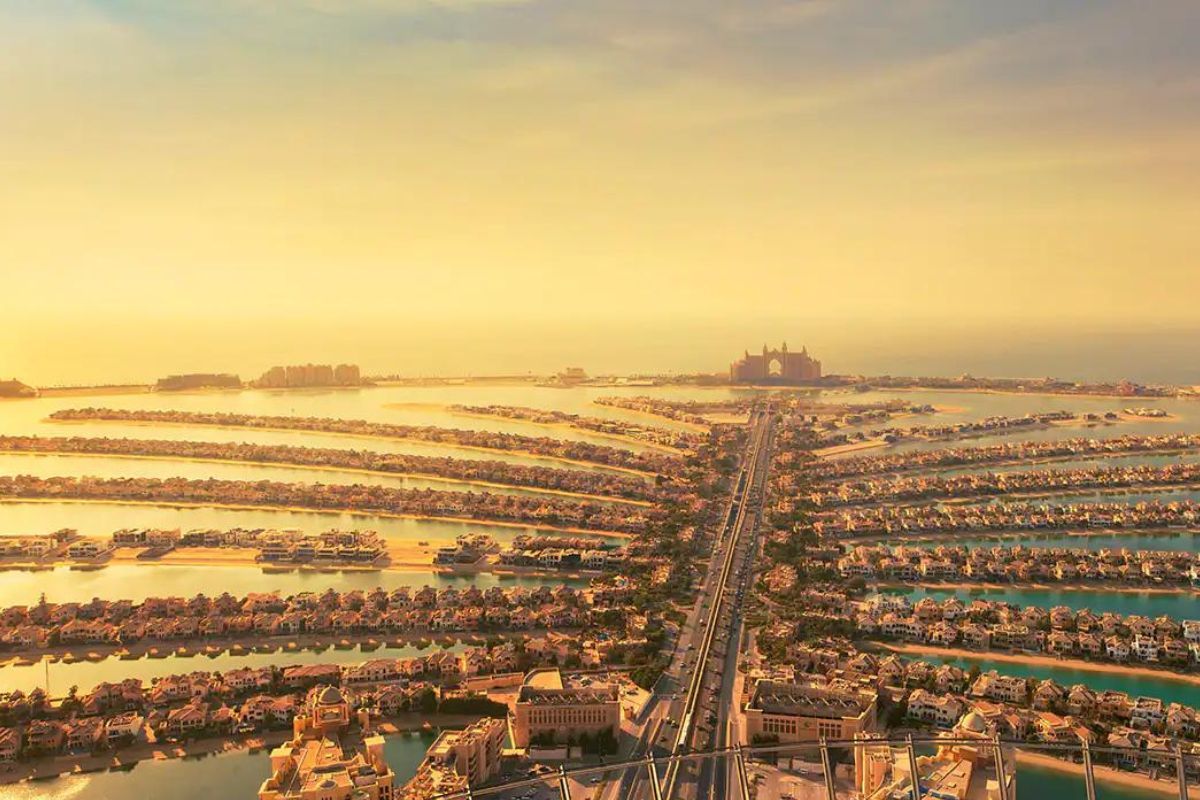 Ever imagined what the Palm Jumeriah looks like from a height? Now you can witness that! Located 240m high, the observation deck on level 52 at The Palm Tower gives you a never seen before 360-degree panorama view of the Palm Jumeriah with the sparkling waters of the Arabian Gulf and a view of Dubai's skyline in the distance. You experience a view like no other! Nearby attractions include The Pointe, Club Vista Mare and the famous Atlantis, The Palm resort. This year, The View has further elevated sky-high experiences with the opening of The Next Level. At 250m above ground, the barrier-free viewing space has achieved the title as Palm Jumeirah's highest vantage point.
Location: The Palm Tower
Ticket Price: AED 100 (adults) AED 69 (for children)
Visit here to book your tickets.
5. Museum of the future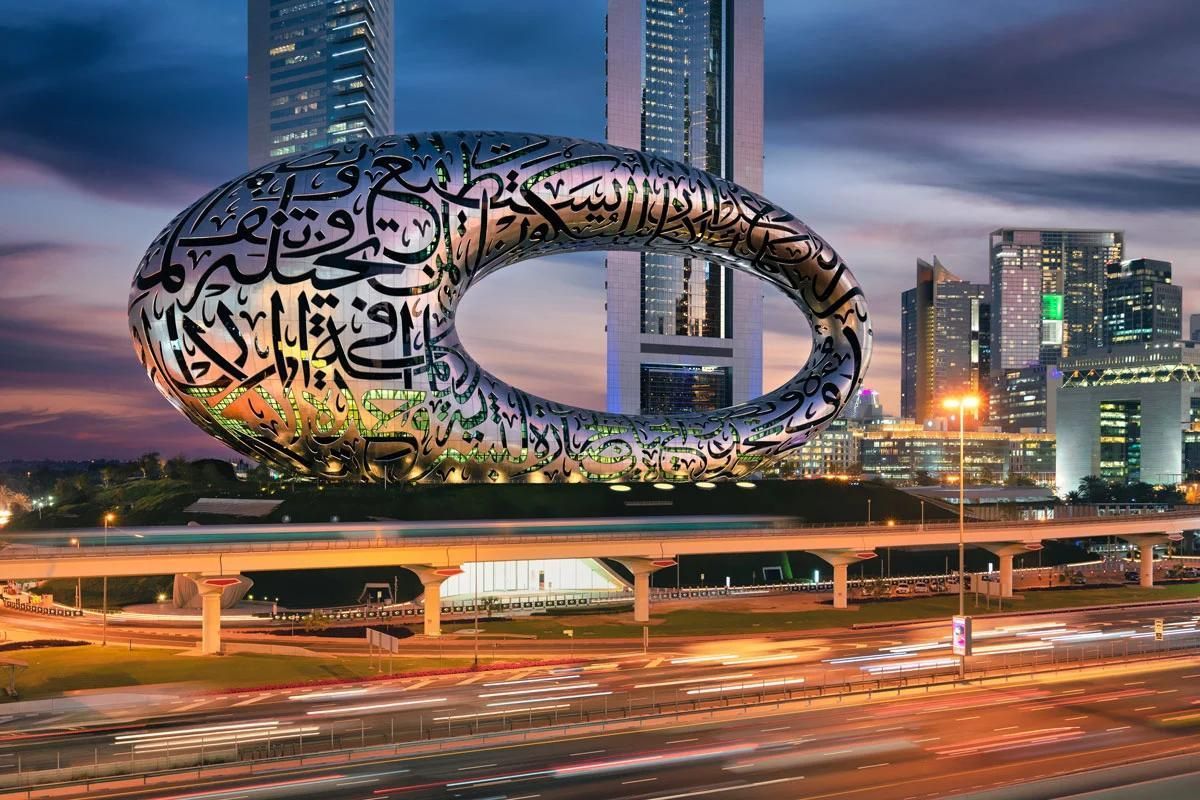 Being one of Dubai's most famous and picturesque landmark, this extraordinary museum explores how society will evolve in the coming decades. The museum combines elements of traditional exhibition, immersive theatre, and themed attractions in an unimaginable way. An architectural wonder, the museum's exterior is beautifully carved in Arabic calligraphy that covers the poetry of His Highness Sheikh Mohammed Bin Rashid Al Maktoum. You can look beyond the present and towards the future's limitless possibilities across a range of sectors, including space travel, climate change and ecology. Not only is this museum a sight to behold from its exterior but it's a beautiful masterpiece from the inside too.
Location: Sheikh Zayed Road
Ticket Price: AED 145
Book your tickets here
6. Storm Coaster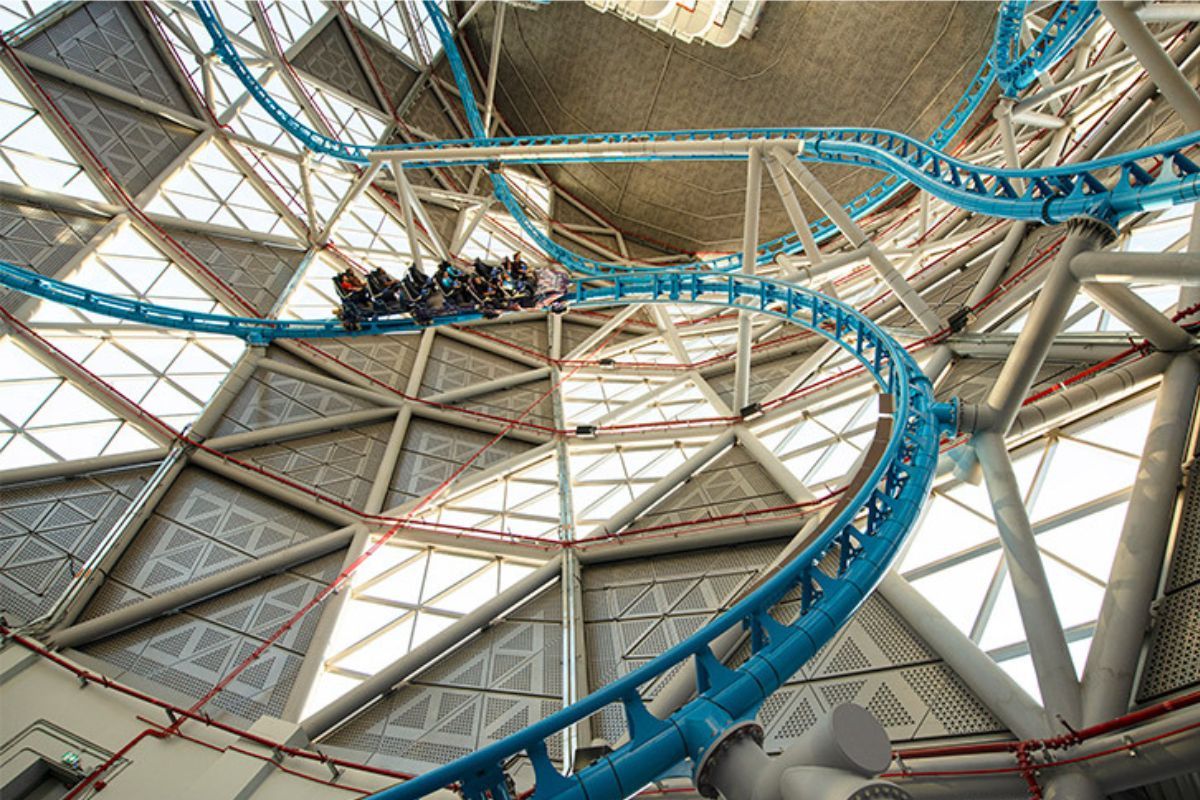 A rollercoaster inside a mall? Why not! The Storm Coaster is a record-breaking indoor roller coaster located in the Dubai Hills Mall. This immersive and adrenaline pumping-coaster shoots up to over 50 meters for a breath-taking vertical drop. This exciting ride is rumored to be the fastest indoor rollercoaster in the world with a top speed of 77 km/h. The Storm Coaster wraps around the entire building it's built in giving you can view of the entire mall. This thrilling state-of-the-art immersive adventure will get your adrenaline levels soaring! Thrilling adventures like the Storm Coaster, make going to the mall even more fun and enjoyable. Get ready for a ride of a lifetime!
Location: Ground floor, Dubai Hills Mall
Ticket: AED 65
Get your tickets here
7. Madame Tussauds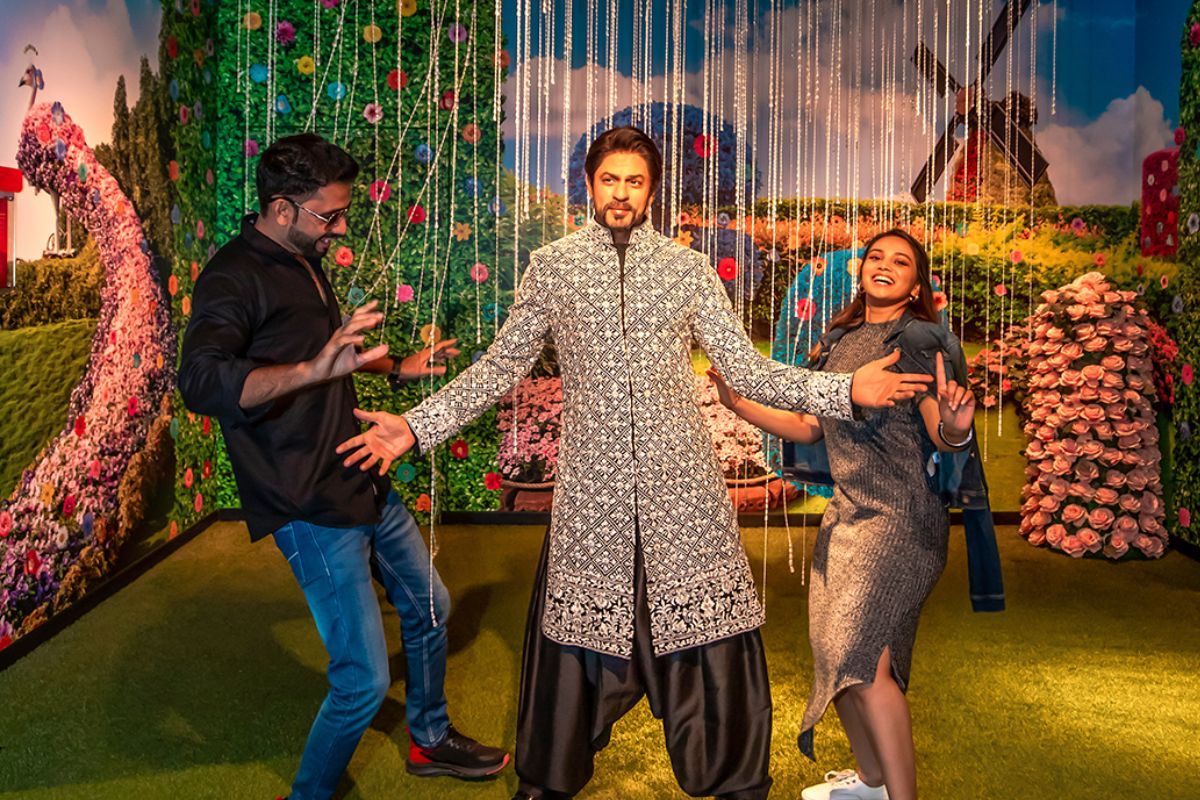 Want to meet your favorite celebrity and snap a photo with them? Madame Tussauds give you a chance to do just that. You can visit the famous wax museum, that is known for crafting lifelike replicas of high-profile figures and celebrities. It is the only Madame Tussauds in Middle East and allows fans of all ages to explore seven themed rooms as they look for their favorite famous faces. You'll get to mingle with all kinds of different celebrities ranging from world leaders, sportsmen, actors and musicians from Hollywood, Bollywood, and the Arab region. These wax figures look so realistic you'll mistaken them for real. Till the time you get to meet your favorite celeb for real, why not click a picture with a realistic wax figure of them so, head over there now!
Location: Bluewaters Dubai
Ticket Price: AED 135
Click here to get your tickets.