Get ready for an exciting month of November!
Keep an eye on these spectacular events taking place in Dubai this November so, that you don't miss out on the fun and book your tickets in advance. This November, get ready for a month full of melodious month filled with music and tunes that will make you dance out of joy.
1. Hardwell Live in Dubai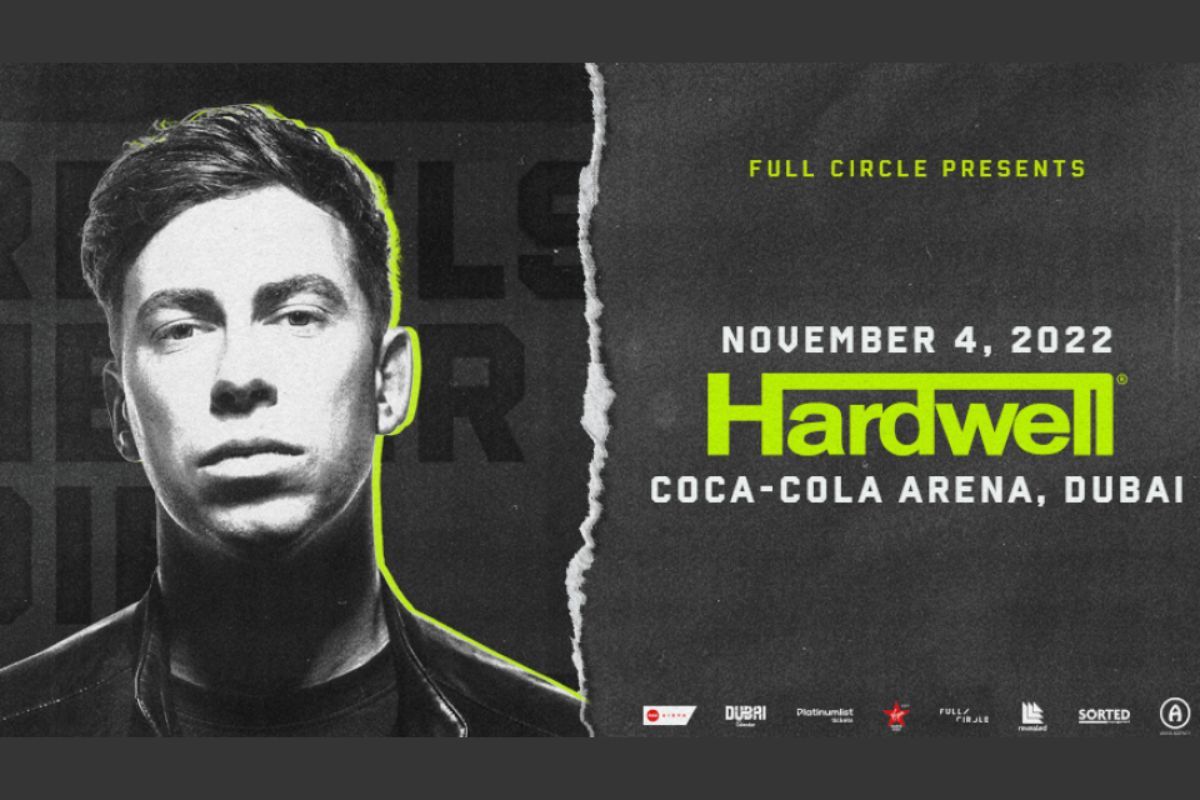 Hardwell, the dance music pioneer, will be back for an electrifying night in Dubai this November. He will be revealing a new show and a new sound along with announcing his world tour supporting his new album Rebels Never Die. Hardwell has carved out a legacy within the electronic music world throughout his expansive career as a successful DJ, producer, remixer, filmmaker, philanthropist and 2x World No. 1 DJ. During his show in Dubai this November, he will be performing some of his famous hits including – 'Never Say Goodbye', 'Apollo', 'Spaceman', 'Off the Hook', 'Call Me Spaceman', 'Bella Ciao', 'Nothing Can Hold Us Down', 'Mad World; and many more. So, get ready for a night to dance to your heart's content to Hardwell's epic beats.
Location: Coca cola arena, city walk, Dubai
Date: 4th November 2022
Timing: 07:30 pm
Ticket Price: AED 230
2. Kizz Daniel Live in Dubai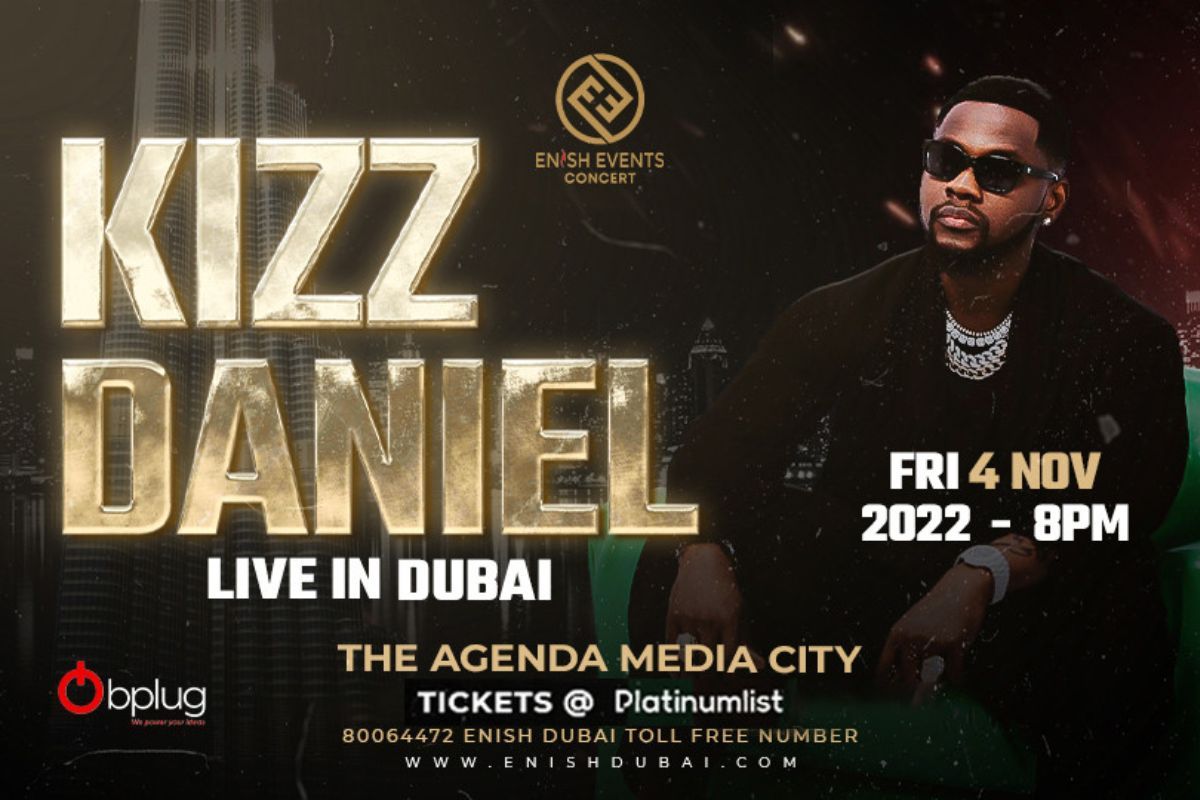 Kizz Daniel is a Nigerian recording artist, performer and entertainer best known for his chart-topping single "Woju" and his critically acclaimed song, Yeba. He hails from Abeokuta North, a local government area in Ogun State. He is set to headline his first concert in Dubai this November ahead of his World Cup performance in Qatar. During this performance in Dubai, he will perform some of his famous songs including – 'Buga', 'Lie', 'Pour Me Water', 'Oshe', 'Cough', 'One Ticket', 'Like', 'Madu', 'Pak n Go', 'Boys are Bad' are more. Dance and groove to this melodious voice and upbeat afro beats.
Location: The Agenda, Al Jaddi St
Date: 4th November 2022
Timing: 08:00 pm
Ticket price: AED 150
3. Peter Bence – The Awesome Piano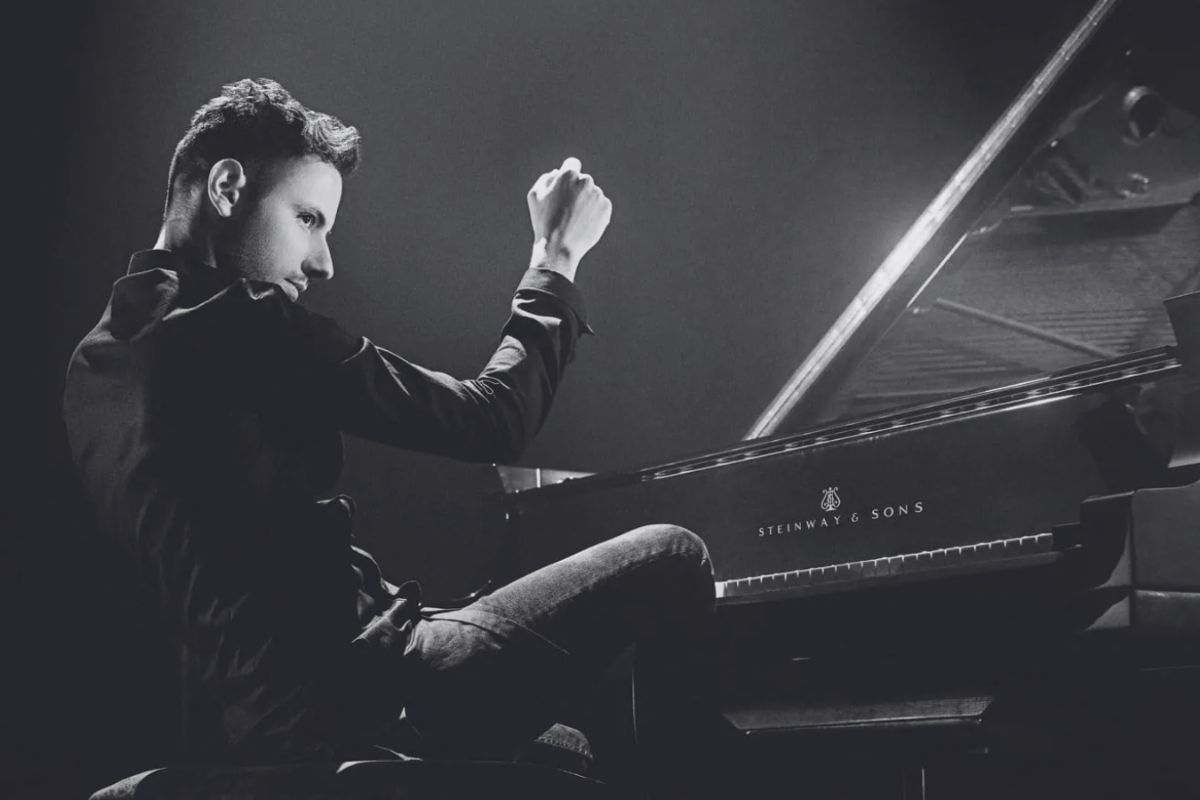 Peter Bence is a worldwide piano sensation, composer, and music composer who holds the Guinness World Record for being the "World's Fastest Piano Player." This November, he will perform in Dubai, bringing an evening of musical and instrumental sensationalism. Bence has had phenomenal success with his edgy, percussive, and expressive playing style, which has blurred the lines between classical and popular music. He elevates the piano to a whole new level, transforming it into a full orchestra by creating unique and distinct sounds that inspire both younger and older generations of musicians and music lovers worldwide. This sensational musician will be performing in Dubai in November.
Location: Dubai Opera, Sheikh Mohammed bin Rashid Boulevard
Date: 11th November 2022
Timing: 07:30 pm
Ticket Price: AED 190
4. Chainsmokers Live at the White Beach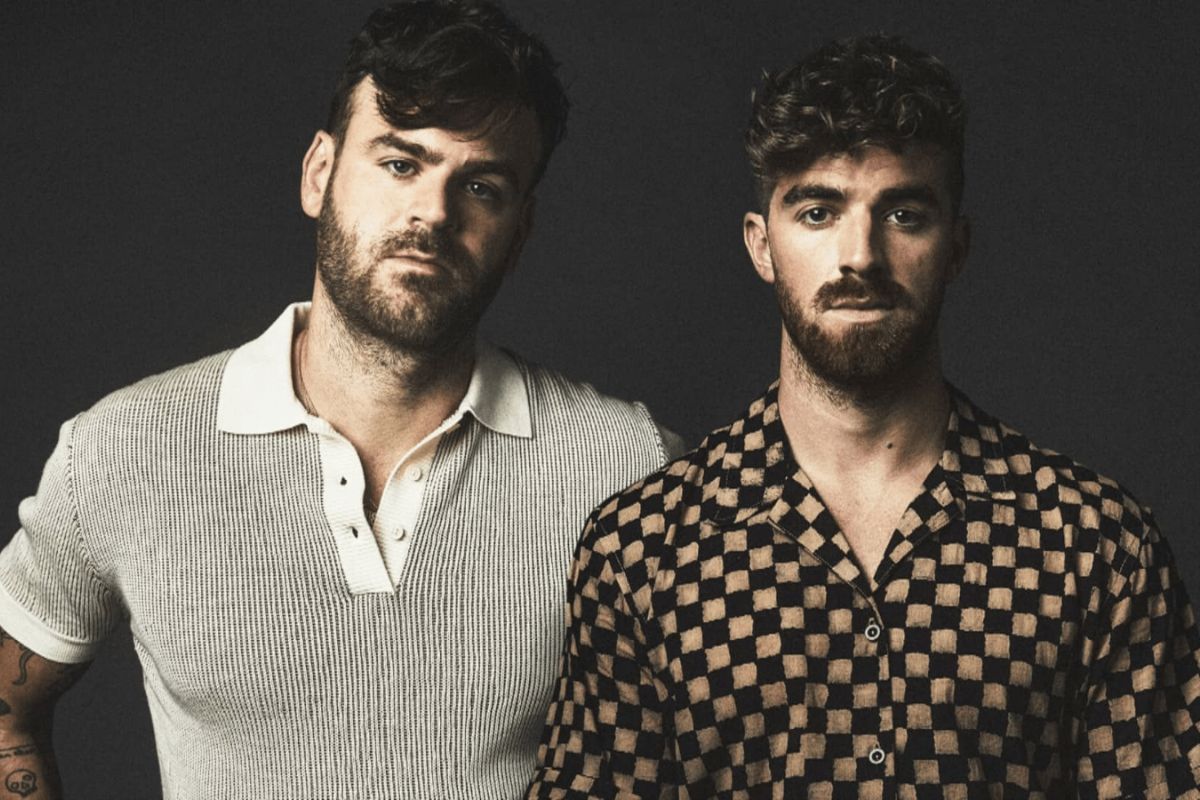 See the legendary DJ duo The Chainsmokers in Dubai this November. With multiple awards under their belt, the celebrated duo consisting of Alex Pall and Andrew Taggart will deliver an infectious set filled with chart-topping hits. The duo's most popular hits are Closer featuring Halsey which was the longest running No 1 hit in US in 2016 and 'Don't Let Me Down' featuring Daya, both songs have helped Chainsmokers gain international recognition. They won their first Grammy in 2017 for Best Dance Recording for "Don't Let Me Down". The Chainsmokers have previously performed in Dubai over the years, but this highly anticipated performance this year will be their first in the city following the release of their fourth studio album, "So Far So Good".
Location: White Beach at Atlantis the Palm
Date: 12th November 2022
Timing: 05:00 pm
Ticket price: AED 150
5. Udit Narayan live in Dubai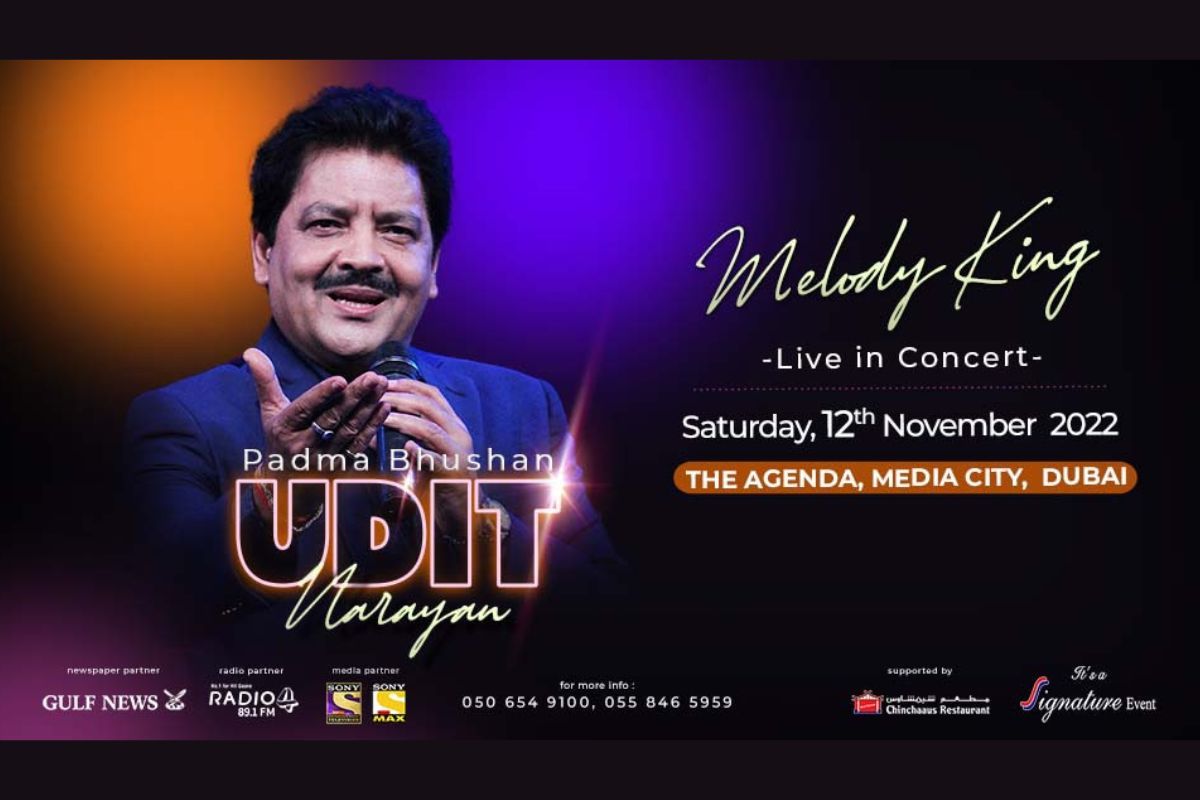 The melody king and the voice behind many of our favorite 90s and 2000s Hindi songs, Udit Narayan is set to perform in Dubai this November giving you a night filled with nostalgic songs, melodious music, and his sensational voice. Narayan is a Padma Bhushan holder who has taken the Indian Music industry by storm creating history by winning Filmare awards for his iconic voice and music for over 3 decades. Get lost into the rhythm of the music and his soothing voice as he sings some of his famous hits from his commendable discography. Feel nostalgic and vibe over songs you love and have grown up listening, these include – 'Dil Ne Yeh Kaha Hain Dil Se', 'Tip Tip Barsa Pani', 'Tu Cheez Badi Hai Mast Mast', 'Pehla Nasha', 'Bholi Si Surat', 'Raja Ko Rani Se', 'Ae Mere Humsafar', 'Chand Chupa Badal Main' and many more.
Location: The Agenda, Dubai Media City
Date: 12th November
Timing: doors open 07:30 pm show starts 08:30 pm
Ticket Price: AED 95
6. Rekha Bharadwaj and Harshdeep Kaur live in Dubai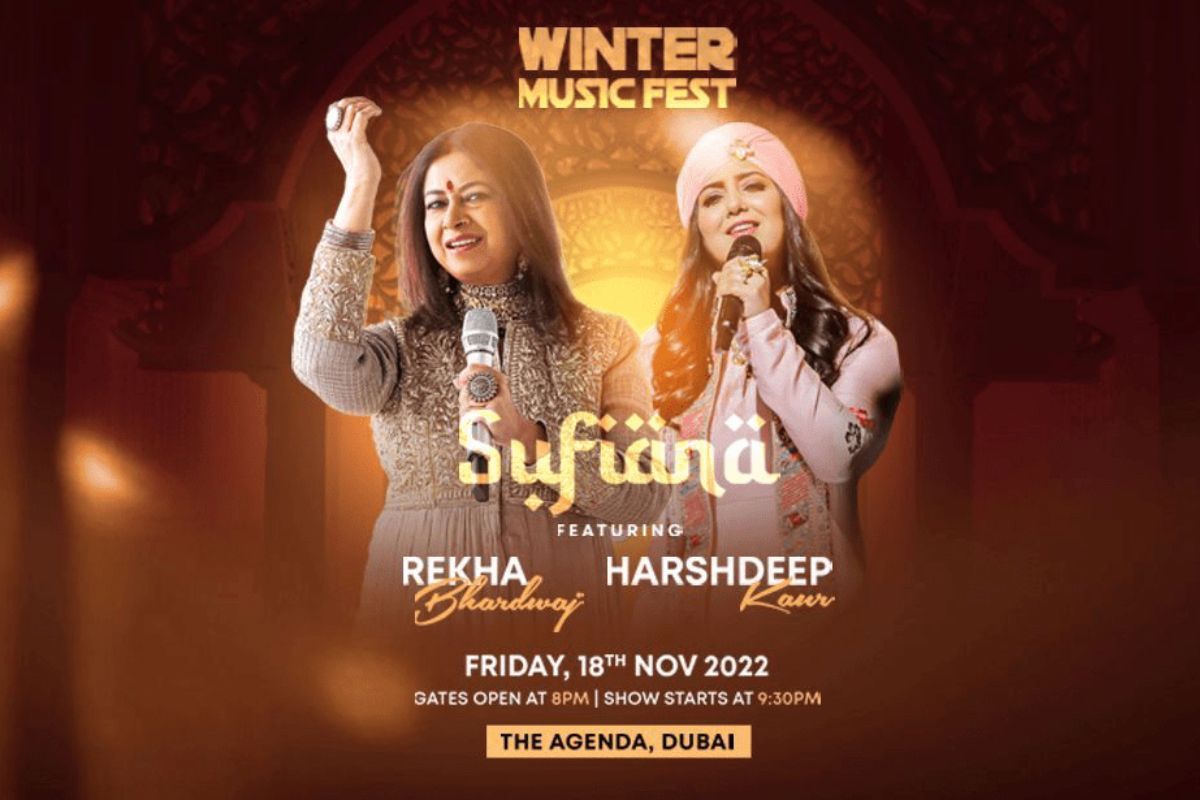 Immerse yourself in the beautiful voice of Rekha Bhardwaj, who has delivered notable songs like 'Pehli Baar Mohabbat', 'Raat Ke Dhai Baje', 'Darling' 'Kabira', 'Ghaghra', 'Namak Ishq Da' and many more that is is sure to have been seared in your memory and will stay with you for a long time. She has carved a niche for herself with her distinctive voice. Joining alongside her is Harshdeep Kaur the singer of the famous song 'Zaalima'. Popularly known as "Sufi Ki Sultana," Harshdeep has given us notable songs like 'Dilbaro', 'Nachde Ne Saare', 'Heer', 'Jhak Maar Ke' and many more. With contrasting voices yet a love for the same genre, this duo is sure to set the stage ablaze. This is a great opportunity for Dubai residents to bid summer farewell and kickstart winter with a strong musical beginning. Get ready for a night of musical melodies with iconic voices and songs, a night you'll remember for sure.
Location: The Agenda, Dubai Media City
Date: 18th November 2022
Timing: 08:00 pm
Ticket Price: starts from AED 69
7. 2 Cellos Live in Dubai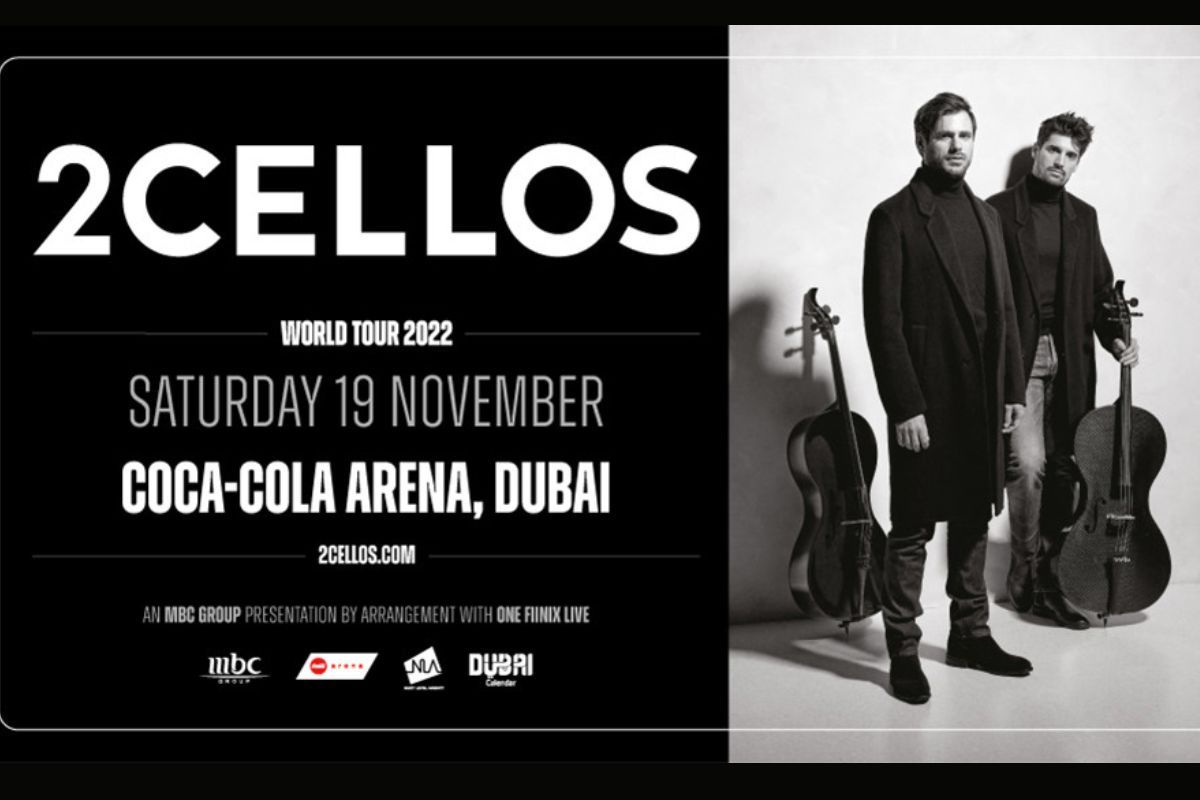 Another musical event in Dubai this November that you must look forward to. 2CELLOS are a Croatian cellist duo that consists of classically trained cellists, Luka Šulić and Stjepan Hauser. They play instrumental arrangements of well-known pop and rock songs, as well as classical and film music. They rose to fame in 2011 with their version of Michael Jackson's "Smooth Criminal" which took the world by storm. The YouTube video became a viral sensation that led to a record deal with Sony Masterworks and an invitation from join Sir Elton John to join him on his worldwide tour. They perform internationally and have been featured on several American television series including Glee and The Bachelor. They are performing their final world tour with a show in Dubai this November.
Location: Coca Cola Arena, City walk
Date: 19th November 2022
Timing: 09:00 pm
Ticket Price: AED 250
8. Filmfare Middle East Achievers Night 2022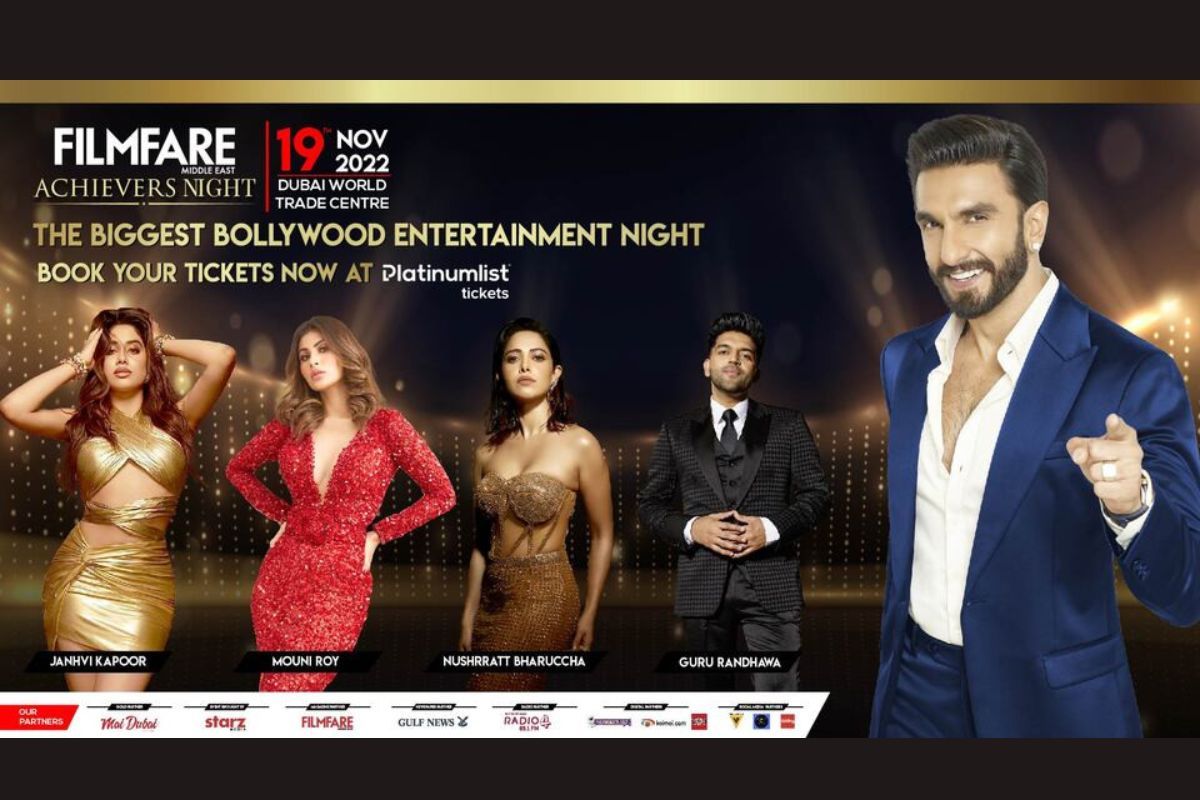 Dubai's most-awaited star-studded event the Filmfare Middle East Achievers Night 2022 is here! Watch the biggest names from Bollywood - Ranveer Singh, Janhvi Kapoor, Maniesh Paul, Mouni Roy, Nushrratt Bharuccha, Sunny Leone, and Govinda - set the stage on fire as they perform LIVE! Groove with the singing sensations Guru Randhawa and Mohamed Ramadan and walk the Red carpet with B-Town's most-talented stars Ayushmann Khurrana, Parineeti Chopra, Shehnaaz Gill, Arjun Kapoor, Bhumi Pednekar, and many more… So, join in as some of the biggest names in cinema come together for this evening of glamour and unlimited entertainment. Book your tickets now to see your favorite star in Dubai this November.
Location: Sheikh Rashid Hall, World Trade Center
Date: 19th November 2022
Timings: Gate Opens: 7:00 pm Show Starts: 8:00 pm
Ticket Price: AED 200
9. Calum Scott with Special Guest Mitch James in Dubai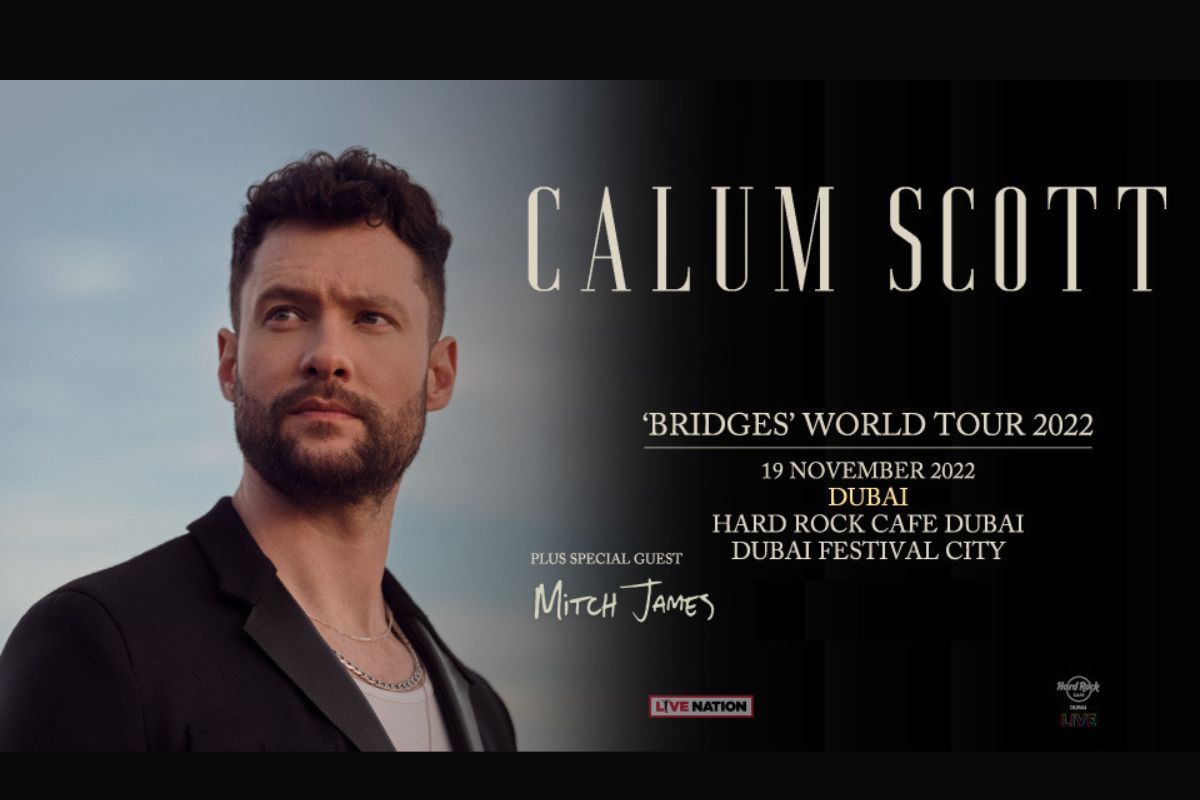 Breakout UK artist, singer, and songwriter, Calum Scott is set to perform live at the Hard Rock Cafe in Festival City this November as part of the Hard Rock Series presented by Live Nation. The singing sensation will treat fans to an unmissable live event showcasing his unmistakable, critically acclaimed vocal style and perform hit singles from his new album "Bridges" including hits like "If You Ever Change Your Mind," "The Way You Loved Me," and "Goodbye, Again." Joining him is special guest Mitch James, New-Zealand born and soon to be Sydney based singer-songwriter. 'Be Somebody' is the latest offering from New Zealand-born and soon-to-be Sydney-based singer-songwriter Mitch James. It's been a while  Mitch released new music, following the release of SUNDAY SESSIONS - a collection of previously released titles stripped back to their acoustic form in 2020, which includes  'Sunday Morning', 'Bright Blue Skies', '21' and 'All The Ways To Say Goodbye. Watch Scott and James perform their popular hits and experience a night of musical haven while also indulging on to some delicious treat at the venue.
Location: Hard Rock Café Dubai
Date: November 19, 2022
Timing: doors open: 7:00pm event starts: 8:00pm
Ticket Price: AED 299
10. Bollywood Melodies with Kumar Sanu and Alka Yagnik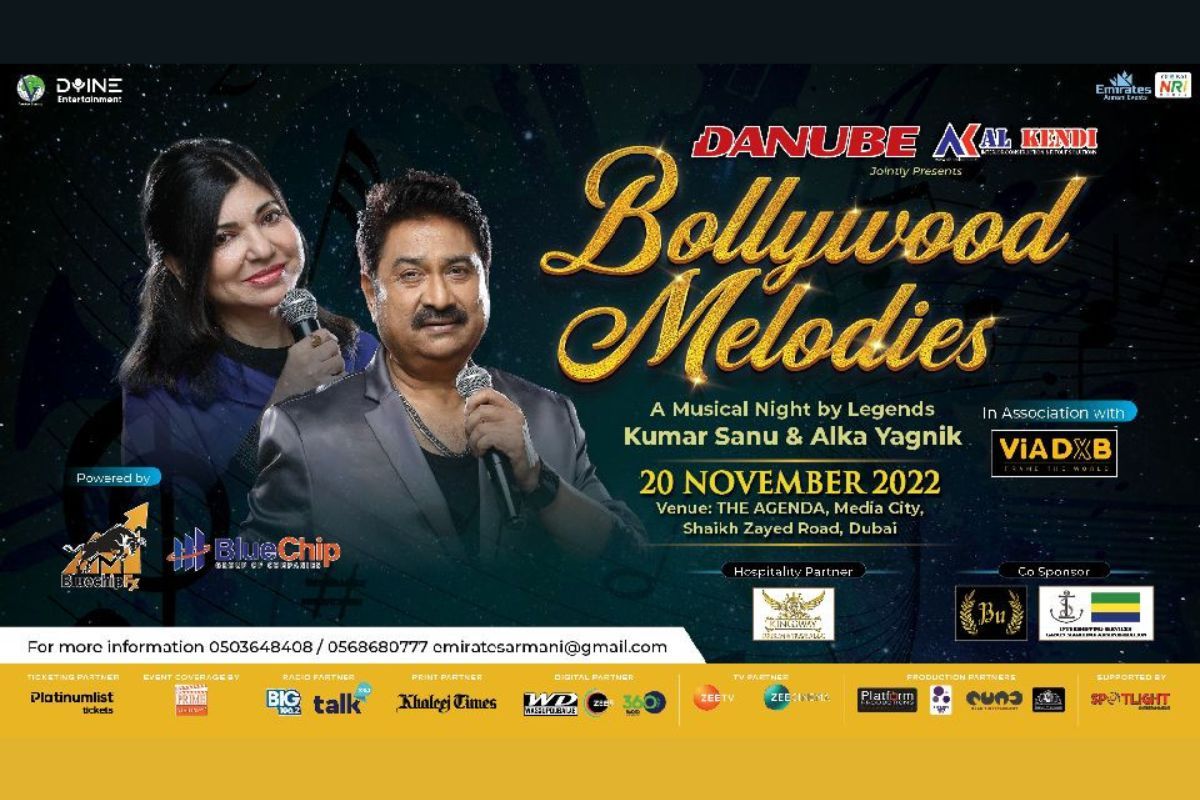 The musical legends Kumar Sanu and Alka Yagnik don't need any introduction. They were the voices behind most of our favorite Hindi songs from the 90s, They are back in Dubai following their performance in August. Get ready for a musical bonanza from this classic legendary duo this November, who's vocals are the epitome of love and romance and have entertained us for the past four decades with their mellifluous voices. Take a walk down memory lane in this premiere concert with some heart throbbing Bollywood love songs. This popular duo has had more than 100 songs together, some of their famous hits include- 'Chura Ke Dil Mera', Raja Ko Rani Se', 'Kaho Na Pyaar Hai', 'Mera Dil Bhi Kitna Paagal Hai', 'Baazigar O Baazigar' and many more. Get ready for a night full of melodious voices, nostalgia, and some evergreen songs.
Location: The Agenda, Dubai Media City
Date: 20th November 2022
Timings: 07:00 pm
Ticket price: AED 99
11. Armaan Malik live in Dubai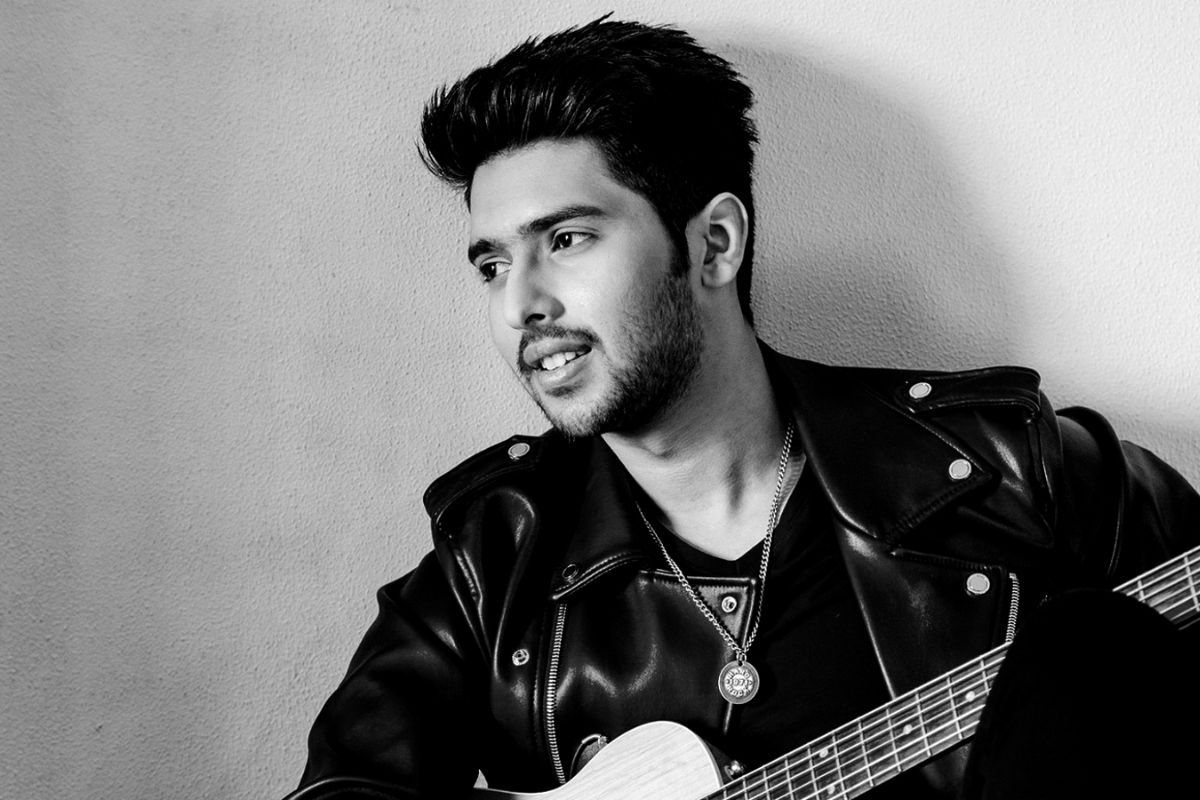 Go crazy for Bollywood music with Armaan Malik's unforgettable voice, who will be performing in Dubai this November. With songs like 'Hua Hain Aaj Pehli Baar,' 'Wajah Tum Ho,' 'Mai Rahoon Ya Na Rahoon,' 'Chale Aana,' and many more, this actor and singer has won the hearts of many Indians with his dashing looks and heavenly voice. Despite his ever-expanding fan base, Armaan astounded everyone when he sang 'ButtaBomma' in Telugu! In June, Armaan collaborated with international 'Shape of You' singer Ed Sheeran on his song '2Step.' Come along for a musical journey that will make you fall in love with Bollywood music all over again. Fall in love with his music and voice as he given an incredible performance that you can't afford to miss.
Location: The Agenda, Dubai Media City
Date: 25th November 2022
Timing: 08:00 pm
Tickets Price: starts from AED 69
12. Jubin Nautiyal live in Dubai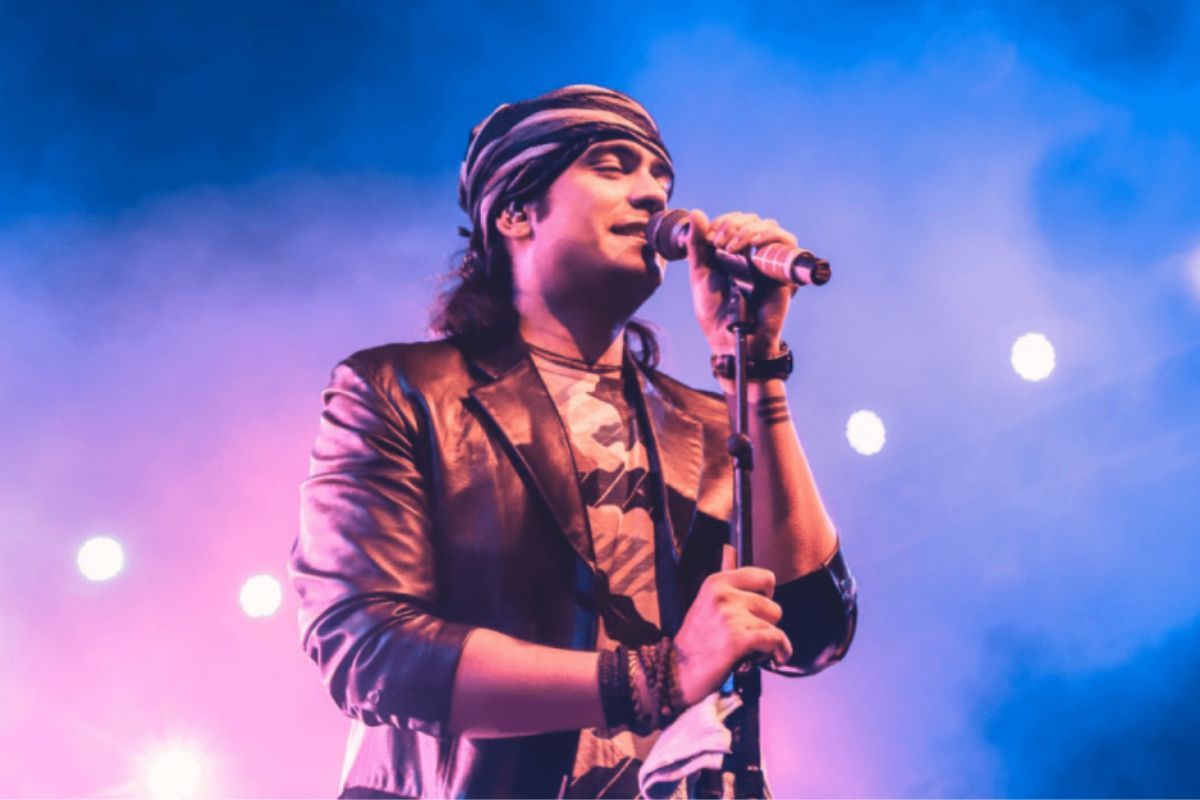 Jubin Nautiyal will captivate the audience in Dubai this November with his electrifying performance that is sure to set the arena on fire. This Pop-Indian classical crooner has wooed audiences over the past decade from being a contestant on the X-Factor India to today being a Multi Award Winning singer. With hits such as 'Bawara Mann', 'Kaabil Hoon', and 'Zindagi Kuch Toh Bata' to his most recent hit 'Lut Gaye', he has reached incredible heights in his career and has earned a massive fan-base around the world. His entrancing voice has music fans all over the world swooning. Jubin recently made his Hollywood debut with the release of his latest single "Breaking the Rules," which catapulted him to international stardom. Enjoy his sensational voice at this unmissable music concert in Dubai.
Location: Coca Cola arena, City Walk
Date: 27th November 2022
Timing: 08:00 pm
Ticket Price: starts from AED99
13. Lewis Capaldi live in Dubai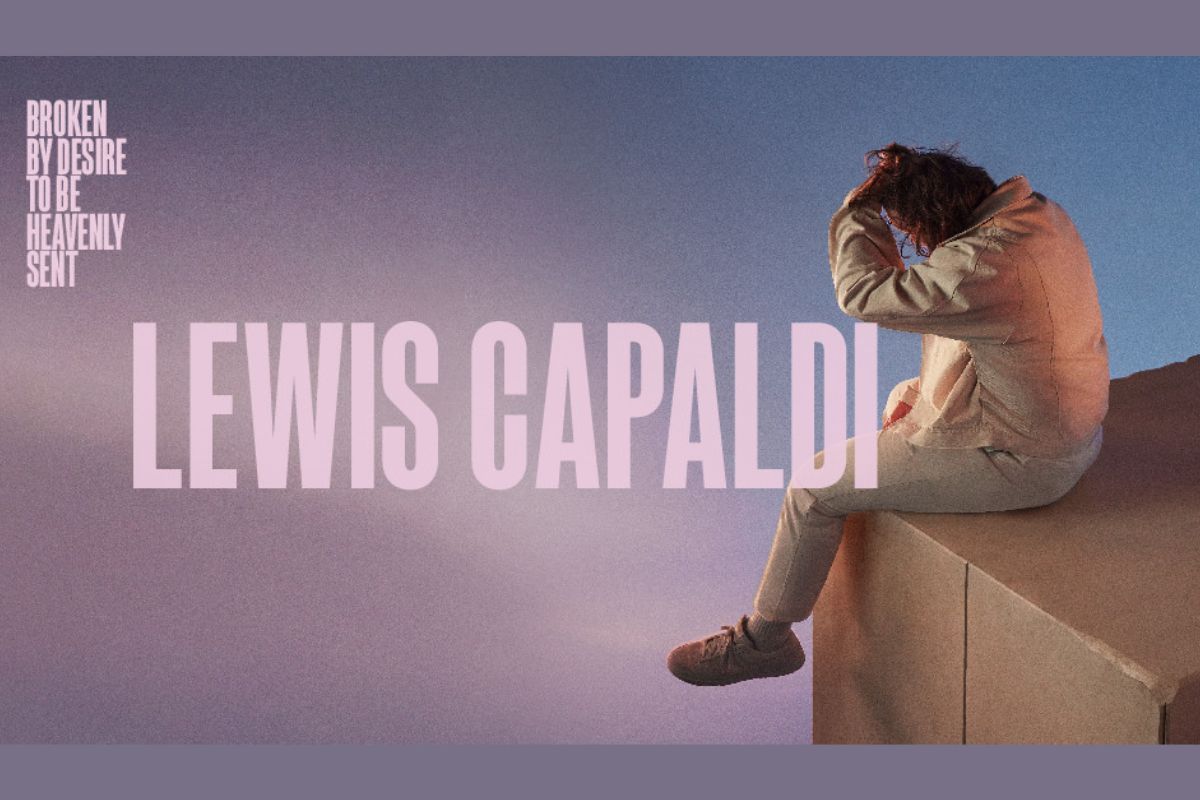 Lewis Capaldi, a Scottish singer-songwriter, is returning to the UAE due to popular demand, this time bringing his talents to Dubai. He's someone everyone should see live due to his extraordinary musical talent, great stage presence, and razor-sharp wit. Following the success of his debut album, 'Divinely Uninspired to A Hellish Extent, Lewis Capaldi is currently working on his second album. Lewis became an international superstar in 2019 after his debut album was No 1 for 6 weeks and was certified platinum in just 10 weeks. The album also birthed the smash hit single of the year 'Someone You Loved,' which spent 7 weeks at the top of the Official Singles Chart and became Lewis' first ever US number 1, as well as earning him his first Grammy nomination for Song of The Year. The upcoming concert will feature some of Capaldi's most popular singles, including 'Bruises,' 'Don't Get Me Wrong,' and 'Before You Go'. It is night of music and fun you can't miss!
Location: Coca Cola Arena, City Walk
Date: 28th November
Timing: 07:00 pm
Ticket Price: AED 279
Also Read: