Get ready for an exciting month of October!
Keep an eye on these spectacular events taking place in Dubai this October so, that you don't miss out on the fun and book your tickets in advance.
1. Footloose: The Musical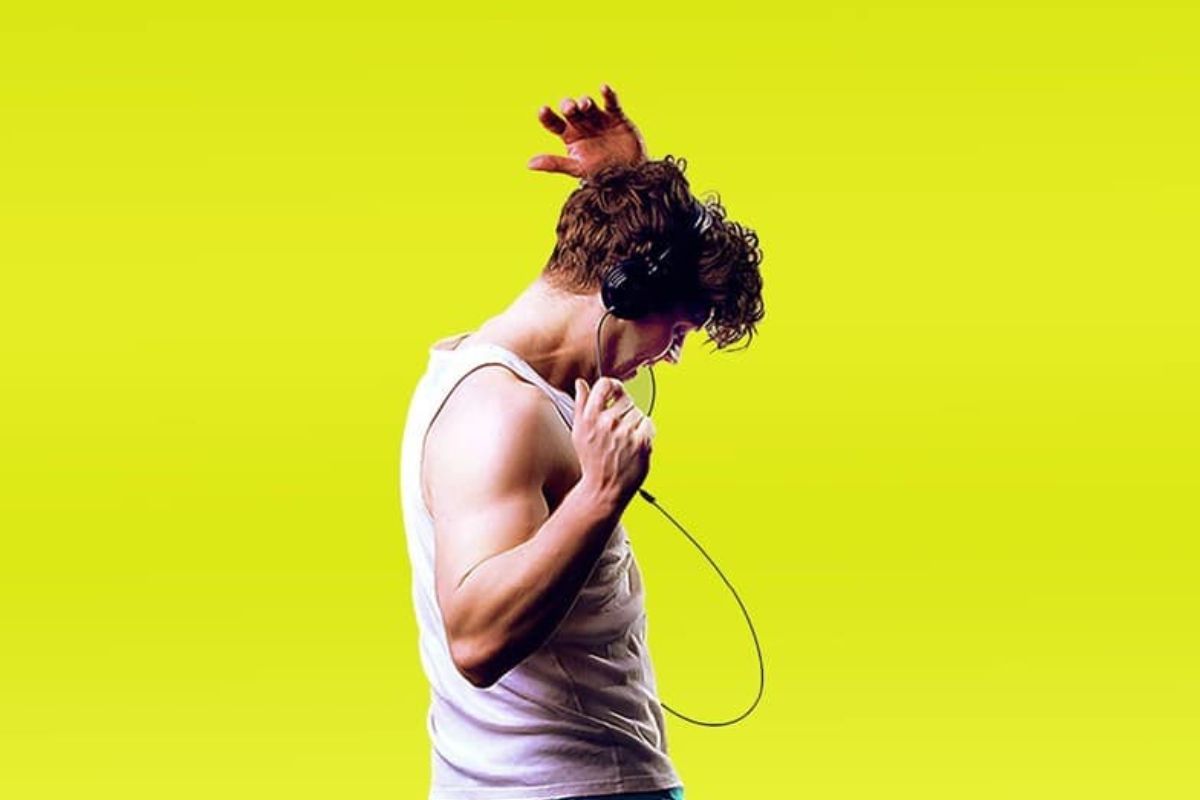 Based on the 1980s screen sensation which took the world by storm, Footloose: The Musical is coming to Dubai this October. This musical sizzles with spirit, fun and talent performers. UK based performers Jake Quickenden and Darren Day will be shaking a leg on popular tracks like 'Holding Out for a Hero', 'Let's Hear It for the Boy' and others. Quickenden, was a winner on Dancing on Ice along with Day a known TV personality and star of numerous West End and National tours will together give you a night filled with cutting-edge modern choreography, you'll enjoy classic 80s hits, including Holding Out for a Hero, Almost Paradise, Let's Hear It for The Boy, and the unforgettable title track Footloose.  Get ready to groove to the music and book your tickets today for an unmissable evening of tunes and moves.
Location: Dubai Opera
Date: 5th – 8th October
Timings: 08:00 pm
Ticket Price: AED 275 | Buy your tickets here
2. Falguni Pathak Live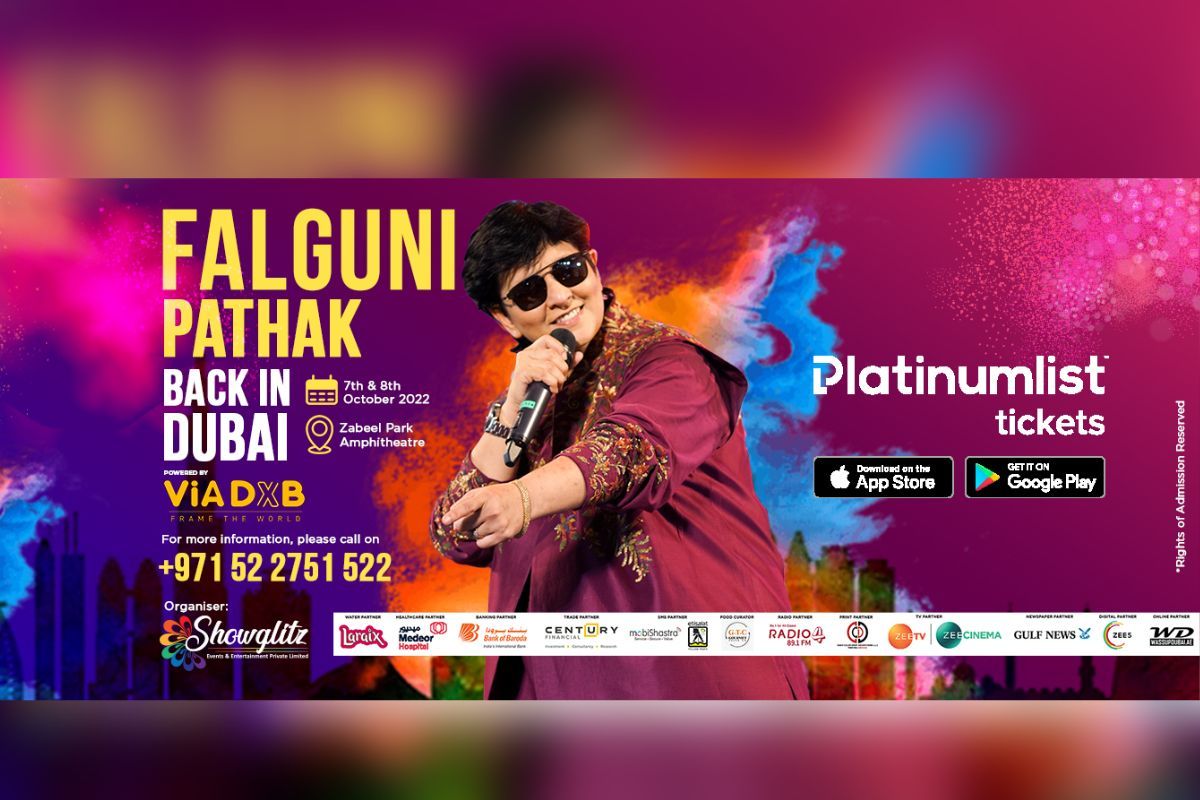 India's undisputed Dandiya Queen Falguni Pathak is all set to light up the stage this October in Dubai. Celebrate the Festival of Navaratri with India's most acclaimed Garba singer. You don't want to miss this event!  Pathak has been enthralling audiences at lives for over 30 years and has given some of the biggest romantic pop hits like 'Maine Payal Hai Chankai' and 'Meri Chunar Udd Udd Jaye'. She has succeeded in being at the top of her game for decades no wonder she's known as the Garba Queen. So, wear your traditional attire and get ready to play your Dandiya sticks for an unmissable night of moves and melodies with this folk music legend.
Location: Zabeel Park Amphitheatre
Date: 7th - 8thOctober
Timings: Doors open at 6pm. Show starts at 7:00 pm
Ticket Price: Kids below 5 years: Free | Kids (Ages 5-12): AED45 |Adult: AED80
Buy your tickets here
3. Bilal Saeed & Afsana Khan live in Dubai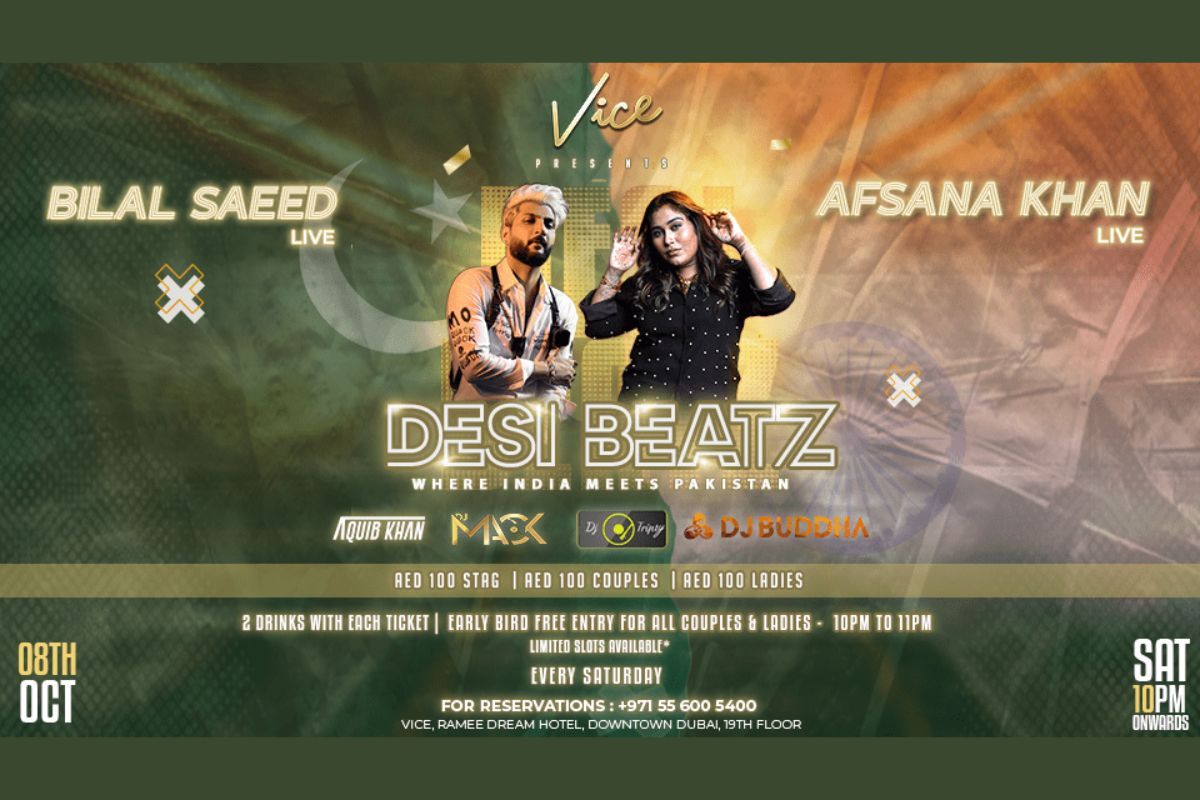 Get ready for a one-of-a-kind musical event where India meets Pakistan. Sensational Pakistani singer Bilal Saeed will rock the stage with his famous tracks like 'Adhi Adhi raat' and 'Teri Khair Mangdi' among many others. Saeed will be joined by Afsana Khan who will make you groove with her songs like 'Titliaan' and 'Dhokebaaz' and many more. This duo will be seen performing on the same stage making a night you'll never forget. There's free entry for couples and ladies before 11 pm so hurry up and book your tables now! You don't' want to miss this magical and musical night.
Location: Vice Club, Ramee Dream Hotel, Downtown Dubai
Date: 8th October
Timings: 10:00 pm
Ticket Price: from AED 100 |Buy your tickets here
4. Andheri West by Gaggan Mudgal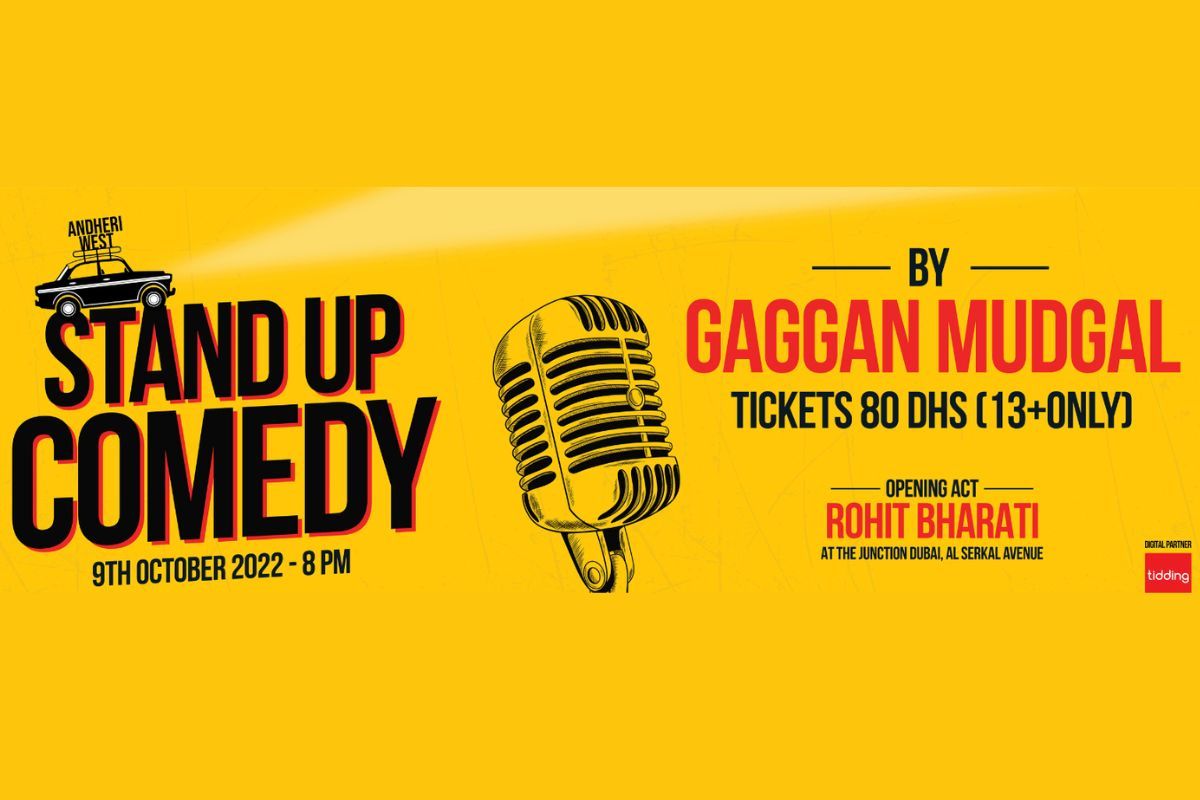 Get ready to laugh out with Gaggan Mudgal. His stand-up comedy show 'Andheri West' is a comedic narrative where he takes the audience through a comic, satirical yet heart-warming journey through the lanes of Andheri West. Andheri West is a hub in the suburbs of Muma=bai where upcoming, aspiring actors and artists struggles to make their dreams come true. At this comedic show you'll find day-to-day insight into the mind and life of a common man who is from a small town in India and ends up sharing not only the stories of his struggle but also his observation on how Covid and social media have affected the psychic of all. This may be based on the life of Mudgal but that doesn't mean it isn't funny. Book your tickets now to not miss this comedic masterpiece.
Location: The Junction, Al Serkal Avenue
Date: 9th October
Timings: 80:00 pm
Ticket Price: from AED 80|Buy your tickets here
5. Coke Studio live in Dubai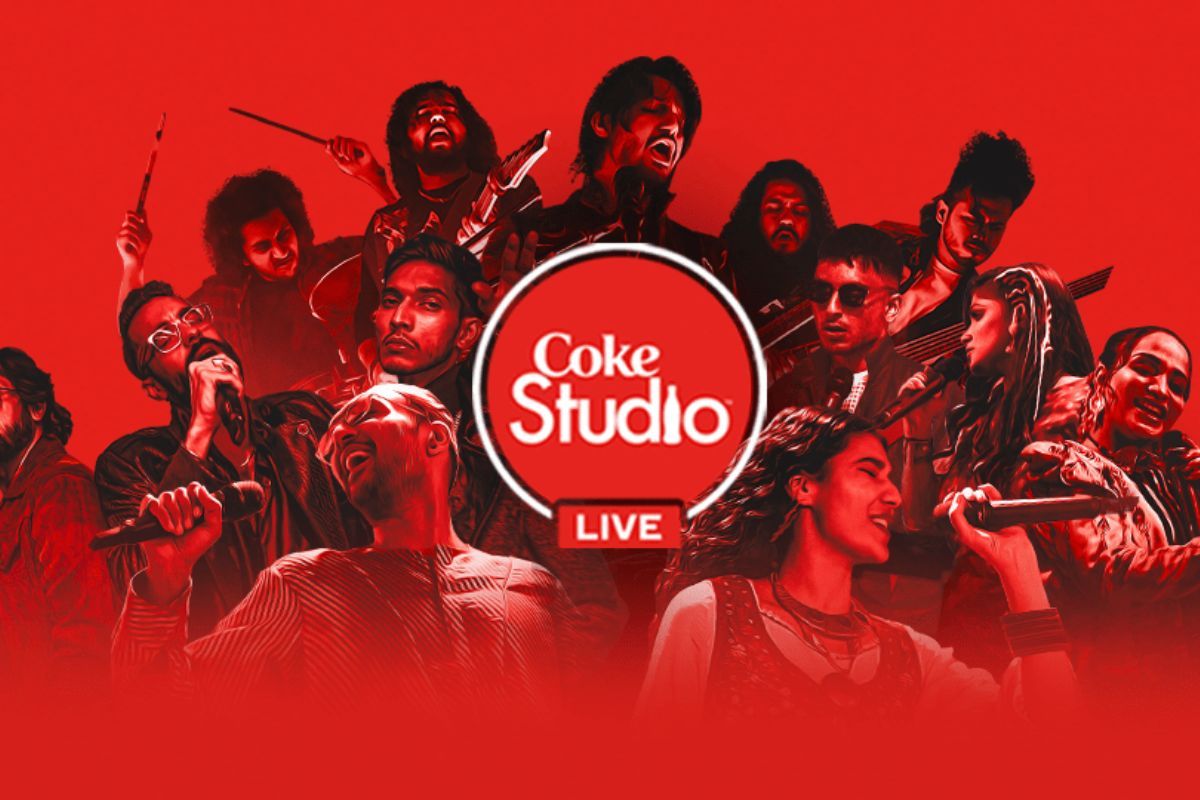 For the first time ever, Coca-Cola presents a live performance in UAE featuring the music and magic of Coke Studio Live! The well-known music platform has long supported both established and emerging musical talent, recognizing the ability of music to unite people. Coke Studio Live Dubai will expand on this to give music fans in the UAE and beyond a night to remember. Ali Sethi, Shae Gill, Hassan Raheem, and the dynamic sister combo of Sania Sohail and Muqadas Jandad, better known as Justin Bibis, will all provide outstanding performances during Coke Studio Live in Dubai. Faisal Kapadia from infamous Strings, hip-hop duo Young Stunners, and the alternative rock group Karakoram have also been added to the line-up. Get ready for a night of melodious music which and an experience unlike no other. Book your tickets soon as there are only limited seats available.
Location: Coca-Cola Arena, City Walk
Date: 14th October
Timings: 09:00 pm
Ticket Price: AED 229 |Buy your tickets here
6. Colors Laughter Night ft Bassi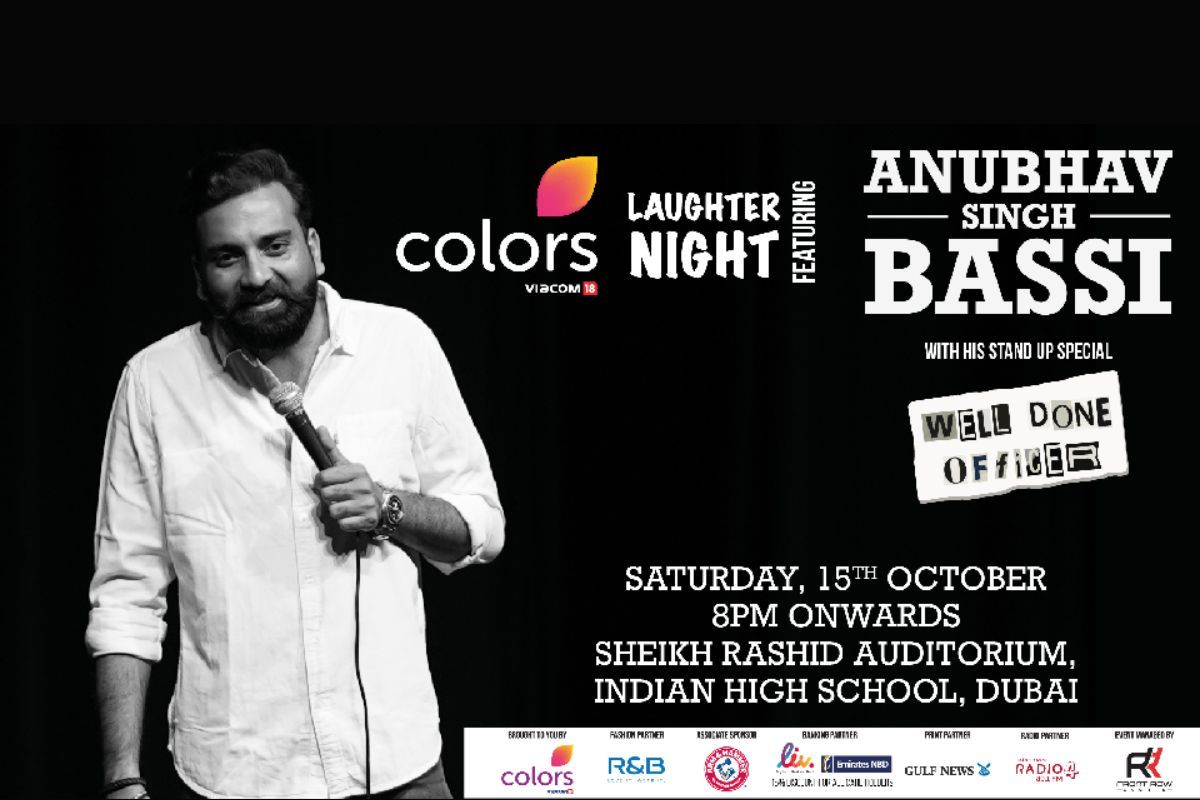 Anubhav Singh Bassi's stand-up solo special, "Well Done Officer," is proudly presented by Colors Laughter Night. You won't want to miss this one because it will have the funniest bits from his 'Bas Kar Bassi' tour as well as brand-new jokes. The live performance of Anubhav Singh Bassi is based on the ups and downs of his transition from practicing law to doing stand-up comedy. With his distinctive anecdotal delivery, Anubhav takes his audience on a journey through his history and recounts extraordinary situations that cause gasps of surprise and fits of laughter. Enjoy an evening with the one and only Bassi loaded with jokes, laughter, and an uncanny sense of humor!
Location: Sheikh Rashid Auditorium, Indian High School, Dubai.
Date: 15th October
Timings: Doors open at 7pm and show starts at 8pm.
Ticket Price: from AED 85 |Buy your tickets here
7. Pannu Yaar! - Gurleen Pannu Live in Dubai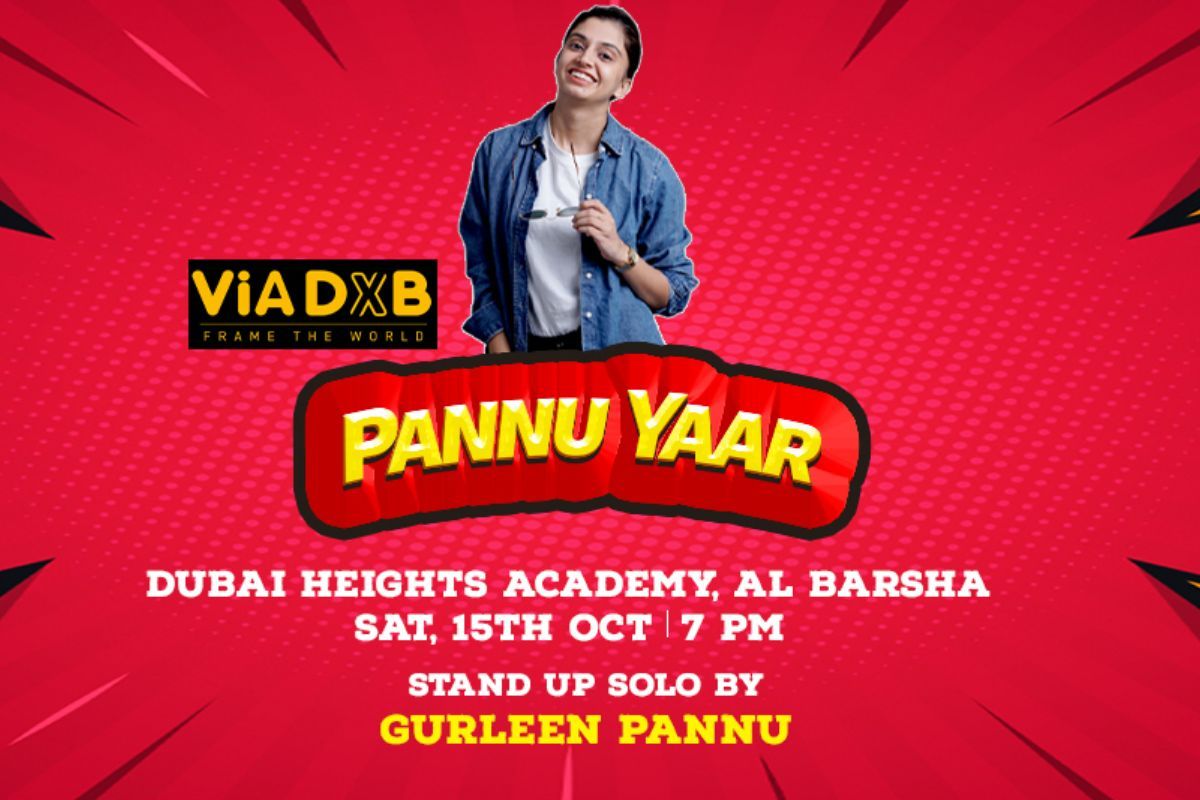 Get ready to witness one of India's newest and freshest comedians Live in Dubai!  Gurleen Pannu is making her debut in Dubai this October. This runner-up on Amazon Prime's Comicstaan cemented her position as an audience favourite with her cheeky personality and signature style of comedy. Her phrases like "Dhoom Machale wali bike" and "Meri Rooh agle waale ki rooh se jaake mili hoti hai" are already quite popular. She started her comedy career as a YouTube phenomenon but after her impressive reality TV performance on Comicstaan where she scored a perfect 10 almost every round, she has taken the world by storm ever since. Prepare to laugh out loud as the quip queen brings the house down with her witty one-liners.
Location: Dubai Heights Academy
Date: 15th October
Timings: Doors open at 7pm
Ticket Price: from AED 85|Buy your tickets here
8. George Ezra Live in Dubai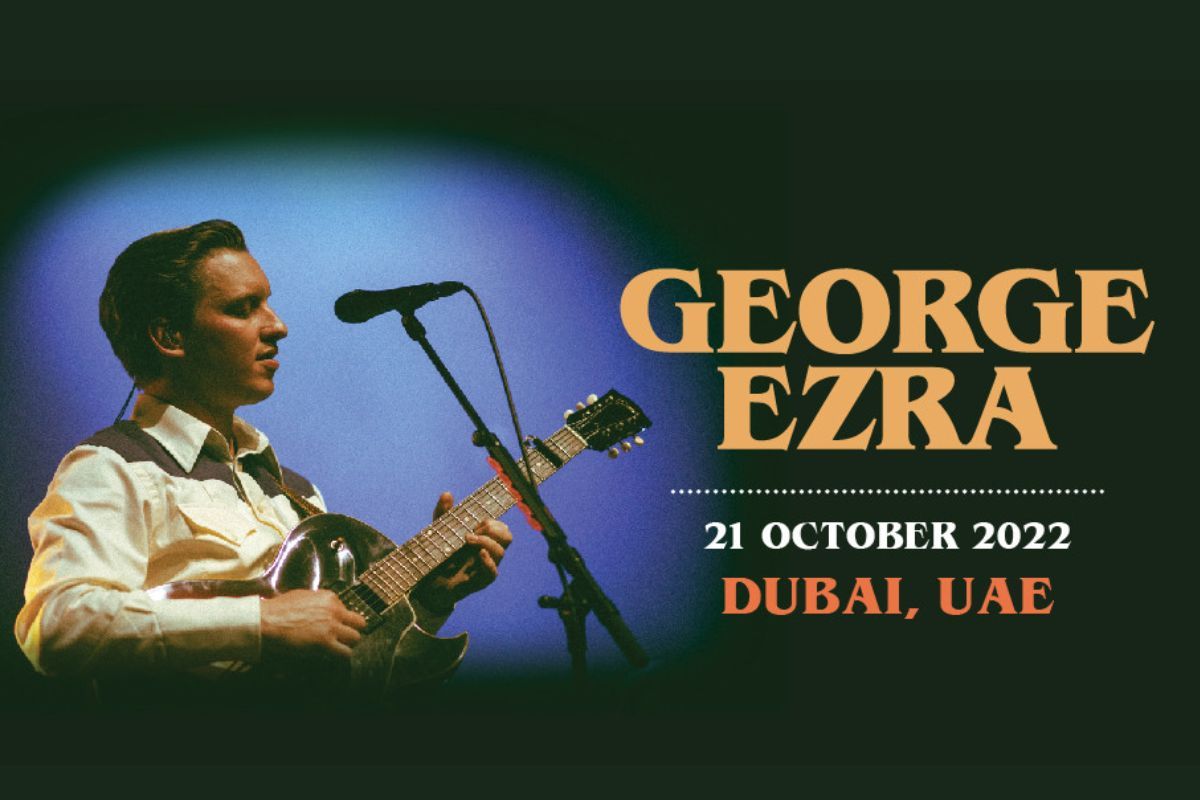 This October, the English singer-songwriter George Ezra will return to UAE for another magical show in Dubai. During his live performance, you can expect exclusive performances from his acclaimed new album "The Gold Rush Kid." Featuring the hit singles 'Anything for You' and 'Green Green Grass,' as well as the critically acclaimed new song 'I Went Hunting.' George Ezra rose to fame in 2014 with the release of his hit single, 'Budapest,' and has since released three studio albums as well as winning several awards, including the Brit Award for British Male Solo Artist in 2019. Get ready to enjoy music and dance like no one's watching at this unmissable concert in Dubai.
Location: Coca-Cola Arena, City Walk
Date: 21st October
Timings: 06:00 pm
Ticket Price: AED 225 |Buy your tickets here
9. Javed Ali Live in Concert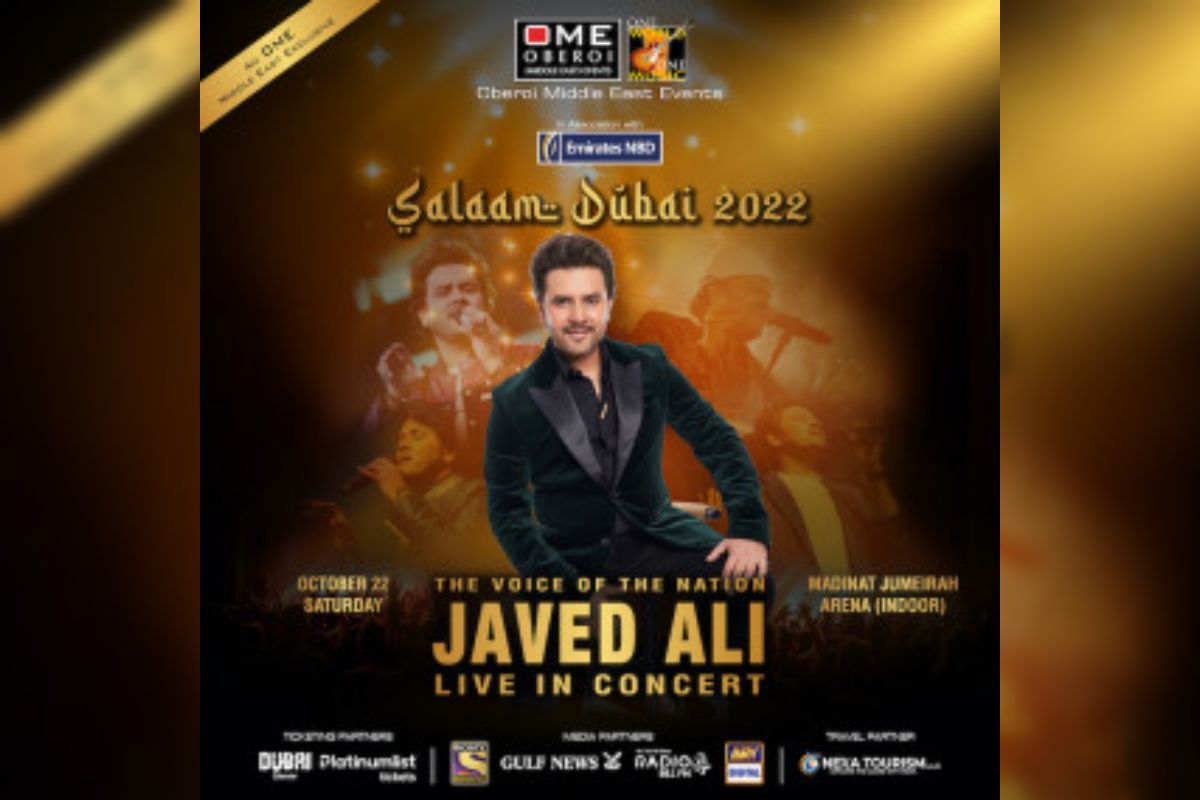 This one-of-a-kind concert, is conceptualized and produced by Oberoi Middle East Events, will feature not only masterpieces from Javed Ali's own discography, but also his inimitable renditions of Mohammed Rafi and Kishore Kumar classics, in a very special medley of song selections. Simply put, this musical event will be an unforgettable and unmissable performance, especially for true music connoisseurs - one that music lovers in the UAE will have never experienced before, and it is poised to be The Biggest Bollywood-Diwali Musical in the UAE! Javed Ali's catalogue includes everything from energetic dance hits to romantic ballads – 'Nagada Nagada', 'Tu Hi Haqeeqat', 'Saanson Ke', 'Deewana Kar Raha Hai', 'Ishaqzaade', 'Tu Jo Mila' to name a few. Don't miss your chance to witness a night of Bollywood musical hits and experience music like no other.
Location: Madinat Jumeriah Arena
Date: 22nd October
Timings: Doors Open: 7.30 pm | Concert Starts 9.00 pm
Ticket Price: from AED 95 |children below 5 years: Free admission.
Buy your tickets here
10. Jason Derulo Live in Dubai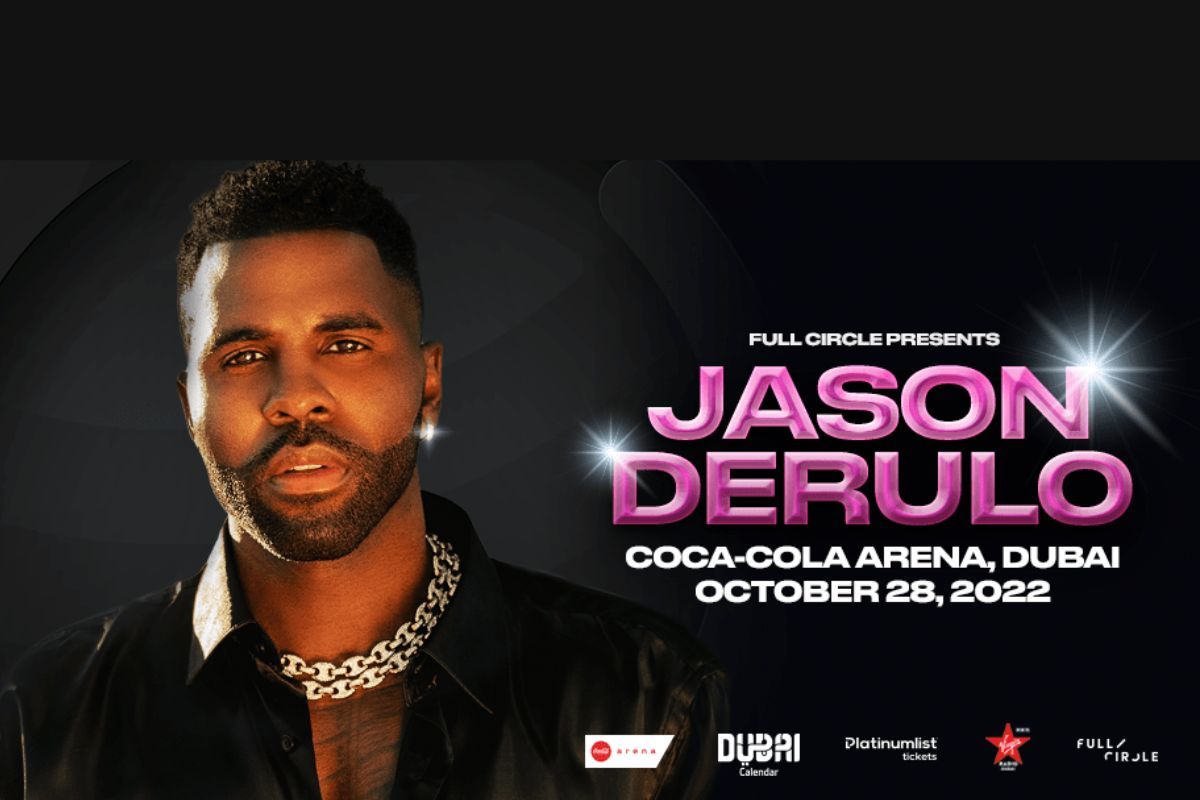 This October don't miss your chance to see the man behind top hits like 'Savage Love'.  Jason Derulo is back in Dubai with another power packed performance where he'll perform his hit songs "Acapulco," and "Take You Dancing," and make you groove with him too.  This award-winning singer/songwriter has sold over 200 million records worldwide since breaking through with his five-times-platinum single "Whatcha Say." Prepare for an unforgettable night as Jason Derulo brings his melodic vocals and exciting moves to Dubai. Expect a night filled with the star's biggest hits, including Take You Dancing and TikTok sensation Savage Love. So, get your tickets now to see this music legend perform live in Dubai.
Location: Coca Cola Arena, City Walk
Date: 28th October
Timings: 08:00 pm
Ticket Price: from AED 275 |Buy your tickets here
11. Zakir Khan Tathastu World Tour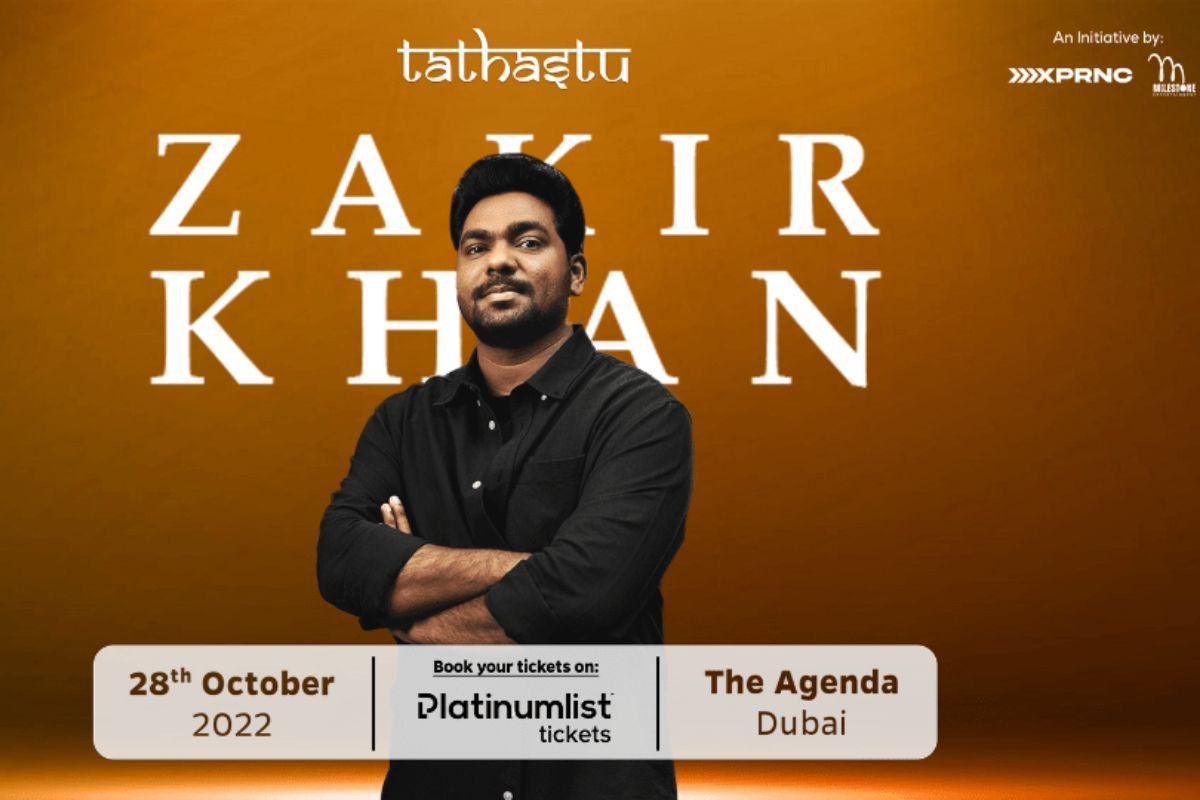 Zakir Khan is an internationally recognized Indian comedian and actor. He gained recognition in South Asian comedy after winning the Best Stand-Up Comedian competition at Comedy Central India. He is well-known for his catchphrases such as 'Saqt Launda' and 'Achaa.'  Zakir Khan is India's most popular stand-up comedian, with over 5 million YouTube subscribers. He is known for his storytelling and observational style of comedy and has performed to sold-out crowds all over the world. Get ready to laugh out loud with Zakir's uncanny comedic style which will get you laughing every minute.
Location: The Agenda
Date: 28th October
Timings: 7:30 pm
Ticket Price: from AED 95 |Buy your tickets here