The city of Dubai has a thriving maritime industry. Spread across the shores of the Arabian Gulf, Dubai is a coastal city that is home to many small and large seaports and has become a major hub for international trade and commerce. Its world-class ports play a vital role in facilitating trade, tourism, and economic growth.
All about the Ports in Dubai
Given their vast maritime importance, ports in Dubai and the UAE are international and regional hubs and an essential factor in driving economic growth and facilitating economic diversification. The country's sea transportation sector is developing steadily in terms of ports, operating ships, and maintaining and constructing dry docks in accordance with international standards on maritime safety and protection of the marine environment.
The UAE has several seaports. The UAE ports are some of the busiest and most advanced in the world and can handle a large volume of traffic and provide efficient service to the many ships that call there yearly. According to the World Shipping Council, two of the world's top 50 container ports are in the UAE, with Dubai featuring among the top ten. Overall, 61 percent of cargo destined for GCC states arrives via the UAE's seaports.
These ports are the major shipping hubs spread throughout the various emirates. The ports in the UAE are connected to other transport methods via road and air. The two national carriers - Emirates and Etihad Airlines, operate dedicated cargo and freight shipments from these ports to all over the world.
The UAE ports are managed by the Federal Transport Authority (FTA) and the Ports and Customs Authority (PCA). The FTA is responsible for regulating and supervising the UAE ports. The PCA is responsible for the customs and inspection of goods at the UAE seaports. The UAE's seaports are an essential part of its economy and play a vital role in its trade and commerce.
In Arabic, the term "Mina" means port or harbour. Most ports are also referred to by using Mina – before its name. So, for example, Port Rashid is also known as Mina Rashid. There are three major seaports in Dubai - Jebel Ali, Port Rashid, and Al Hamriya.
Jebel Ali Port: The Gateway to Global Trade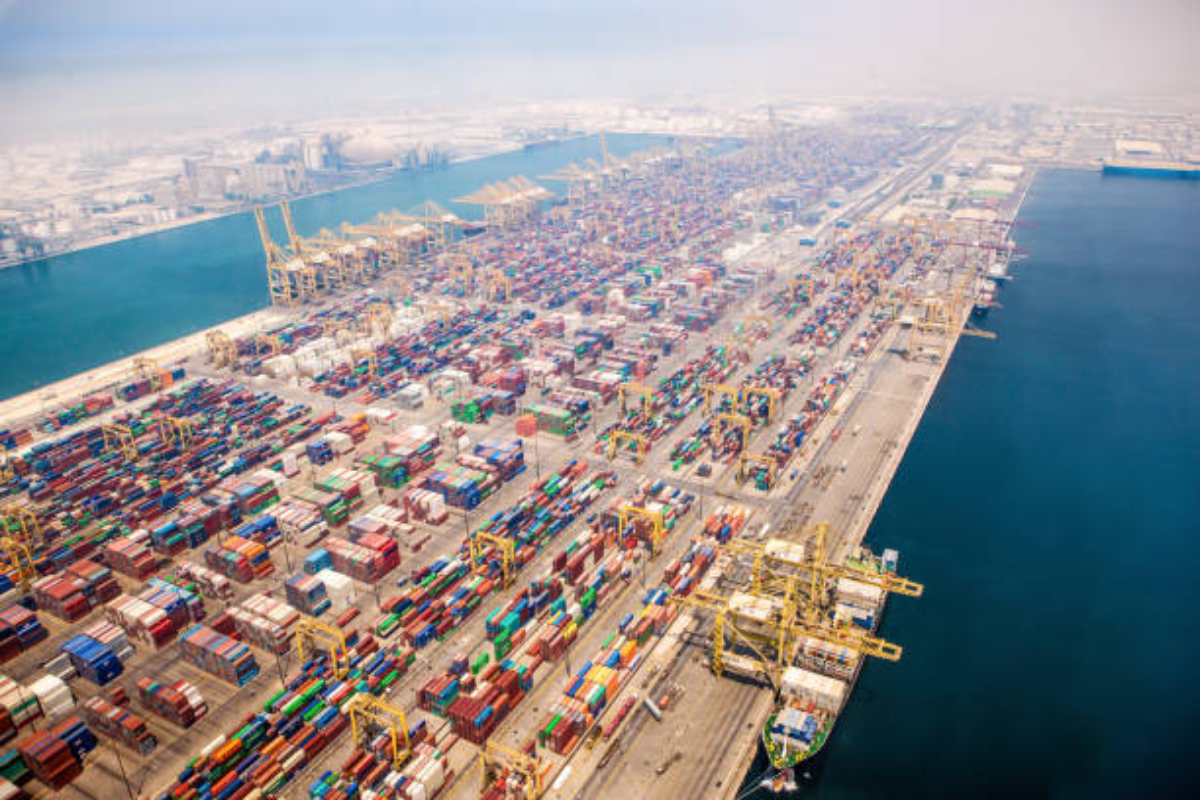 Jebel Ali Port is Dubai's crown jewel when it comes to maritime trade and logistics. The port of Jebel Ali, also known as Mina Jebel Ali, is the world's ninth busiest port, the largest man-made harbour, and the biggest and by far the busiest port in the Middle East; henceforth, it's a major node in the Middle Eastern – and global – logistics landscape. Opened in 1979, it has played a pivotal role in transforming Dubai into a global trading and logistics hub. It is situated on an artificial island, is surrounded by a large free zone, and can accommodate up to 85% of the world's largest ships.
As one of the premier and most modern ports in the region, this port is equipped with state-of-the-art facilities, deep-water berths, and extensive container handling capabilities, making it a critical gateway for cargo entering and leaving the Middle East. Jebel Ali Port plays a crucial role in Dubai's economy by serving as a major transshipment hub for the region and facilitating trade with over 180 countries.
It is among the 10 largest container ports in the world, with over one million square meters of container yard. Moreover, Jebel Ali Port is one of the most visited gateway hubs worldwide and offers sea, air, and land accessibility. It also connects more than 150 ports across the globe, making it one of the best seaports in Dubai for companies that rely on a large logistics network for their operations.
The port is also well connected to the city, the Dubai International Airport, and the Airport Air Cargo Village. Mina Jebel Ali is the flagship port of Dubai Ports World's global presence. It deals with shipments to Asia, the Middle East, Northern Africa, and Europe. The cargo handling capacity currently stands at 22.4 million TEUs.
Also Read - Jebel Ali Port strengthens global trade hub status with arrival of Hapag-Lloyd's eco-friendly container ship
Port Rashid: Where Tradition Meets Modernity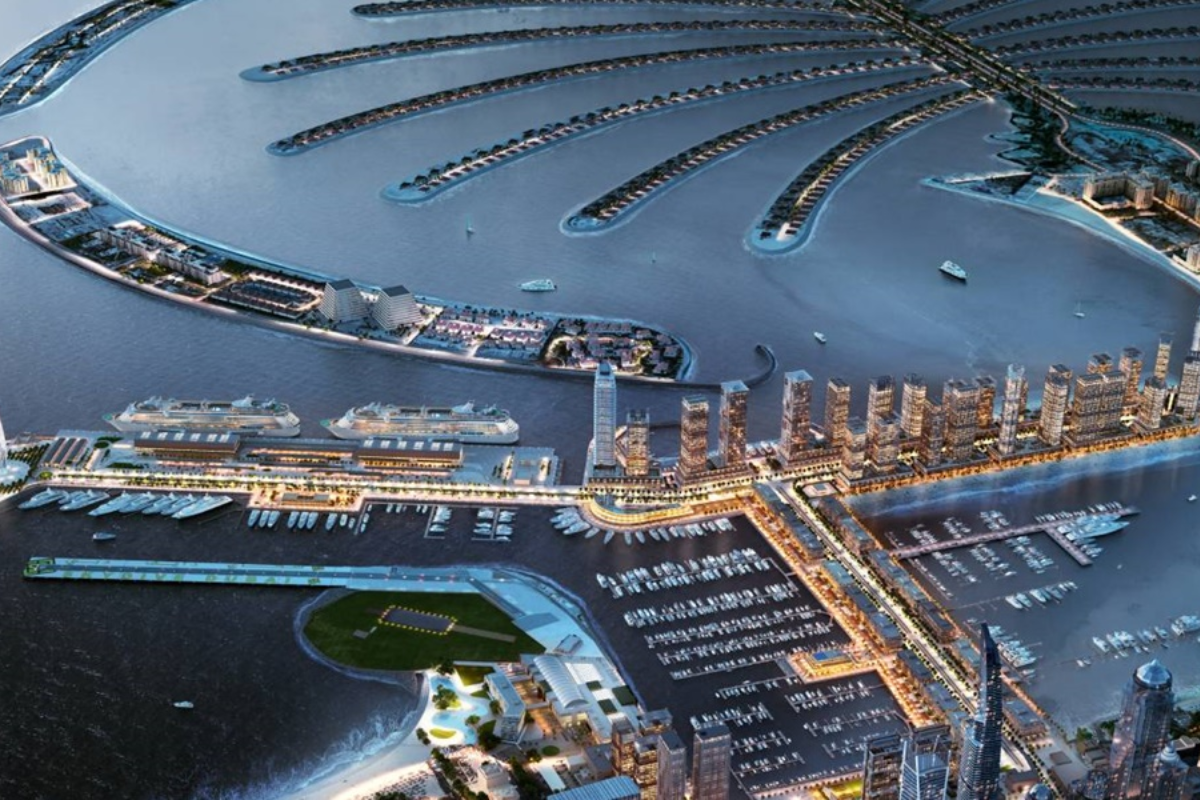 Port Rashid, often referred to as Mina Rashid, is a historical marvel that marks Dubai's first step towards becoming a maritime powerhouse. Established in 1972, Port Rashid has seen Dubai's transformation from a modest trading port to a global trade nexus. The Mina Rashid Port is a man-made cruise terminal that was built as Dubai's first commercial port and named after Sheikh Rashid Bin Saeed Al Maktoum. Situated along the Dubai Creek, this port has been a witness to Dubai's evolution from a modest trading port to a global trade powerhouse.
In 2018, commercial dealings shifted to the port of Jebel Ali, and Mina Rashid Port of Dubai started to serve as seafront coastal destinations. It serves as a gateway for import and export activities in the region, connecting Dubai to over 140 ports worldwide. Port Rashid is a multi-purpose port equipped to handle both cargo and passenger operations.
Occupying over 2 million square meters of the coast, Mina Rashid Port in Dubai is considered one of the most luxurious ports, with the world's largest covered cruise facility. It is a world-class facility that caters to the ever-growing demand for cruise tourism in the region. The coastal destination attracted tourists as it became a tourist cruise destination, and the residential area also serves as the permanent home of Queen Elizabeth 2.
Port Rashid sits in the heart of Dubai, easily accessible from the city's central business district. Its proximity to major highways and the Dubai Metro system ensures efficient connectivity. This port in Dubai lies very close to the Dubai Maritime City and Drydocks World Dubai. Port Rashid is closely associated with the Dubai Free Zone Authority, offering businesses attractive incentives for setting up operations in the port area.
The port is known to have received the prestigious Security Certificate of Excellence from International Maritime Security along with ISO-9002 accreditation. As the only port in the Middle East to receive this accreditation and certification, Port Rashid has become respected worldwide in the cruise travel industry. It has also been voted the most prominent luxury port in the Middle East for the last eight years in a poll.
Also Read - Mina Rashid wins 'Middle East's Leading Cruise Port' Award
Mina Al Hamriya: A Testament to Resilience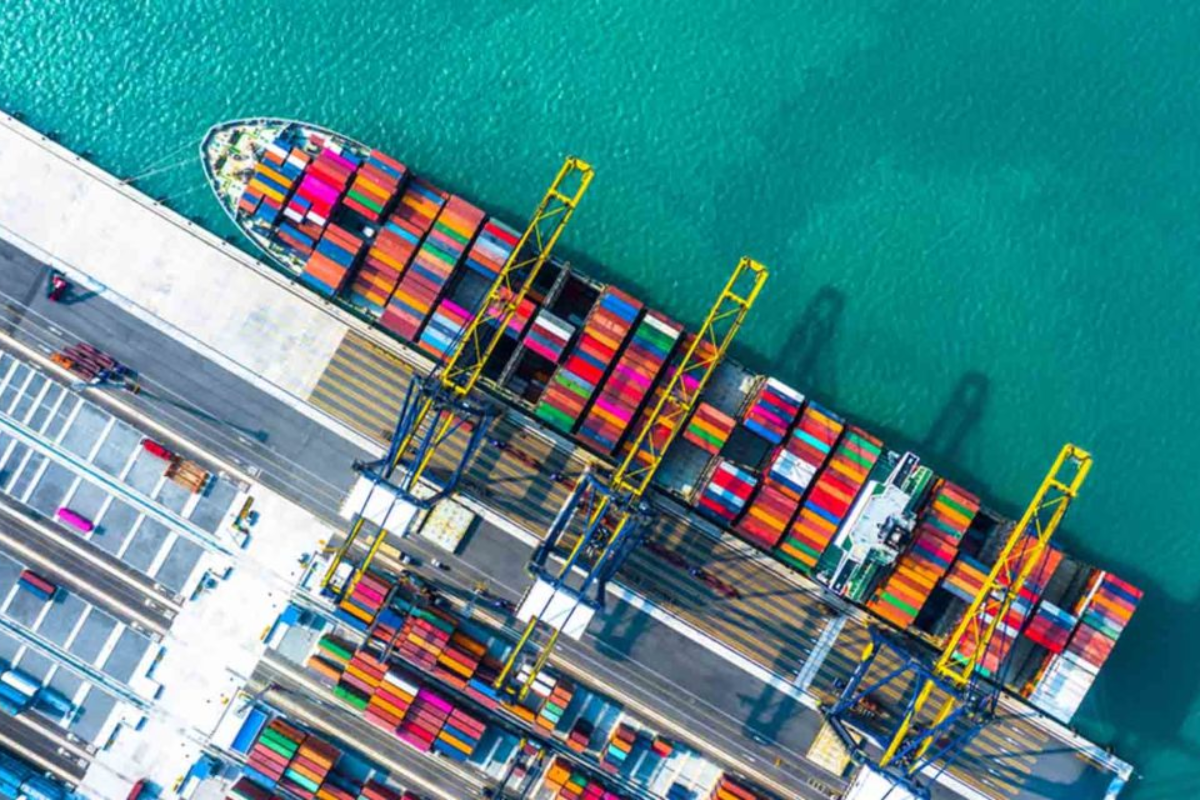 Mina Al Hamriya, Dubai's commercial port, is a symbol of resilience and adaptability. Established in the 1970s, this port has endured numerous changes in Dubai's maritime landscape and has continued to play a vital role in the city's trade activities. Located on mainland Dubai and shielded from the Persian Gulf by the Deira Islands, this port is an important trading and passenger harbour and lies close to Port Rashid.
Al Hamriya Port is a comparatively smaller port in Dubai that plays a key role in facilitating non-containerized cargo movements between Dubai, South Asia, Africa, and other parts of the Arabian Gulf. Despite being small in comparison to the other major ports, Al Hamriya Port can assist with all types of ships, including dhows, RoRo vessels, and breakbulk.
Although it is a small port, Al Hamriya also houses one of the region's largest quarantine facility, making it the port of choice for livestock imports. It handles a large portion of livestock, fish, frozen and fresh foods, and passenger traffic in the region. The fishing industry is also well supported. Al Hamriya's piers are capable of handling 190 fishing boats simultaneously. It was built to reduce pressure on Dubai Creek.
The port is also close to the Al Hamriyah Civil Defense Station and the Department of Passport Control. It is well connected to the other Emirates by an extensive road and rail network. Moreover, Dubai International Airport is just a short distance from it.
Also Read - ENOC Group announces opening of new marine service station in Al Hamriya Port
Conclusion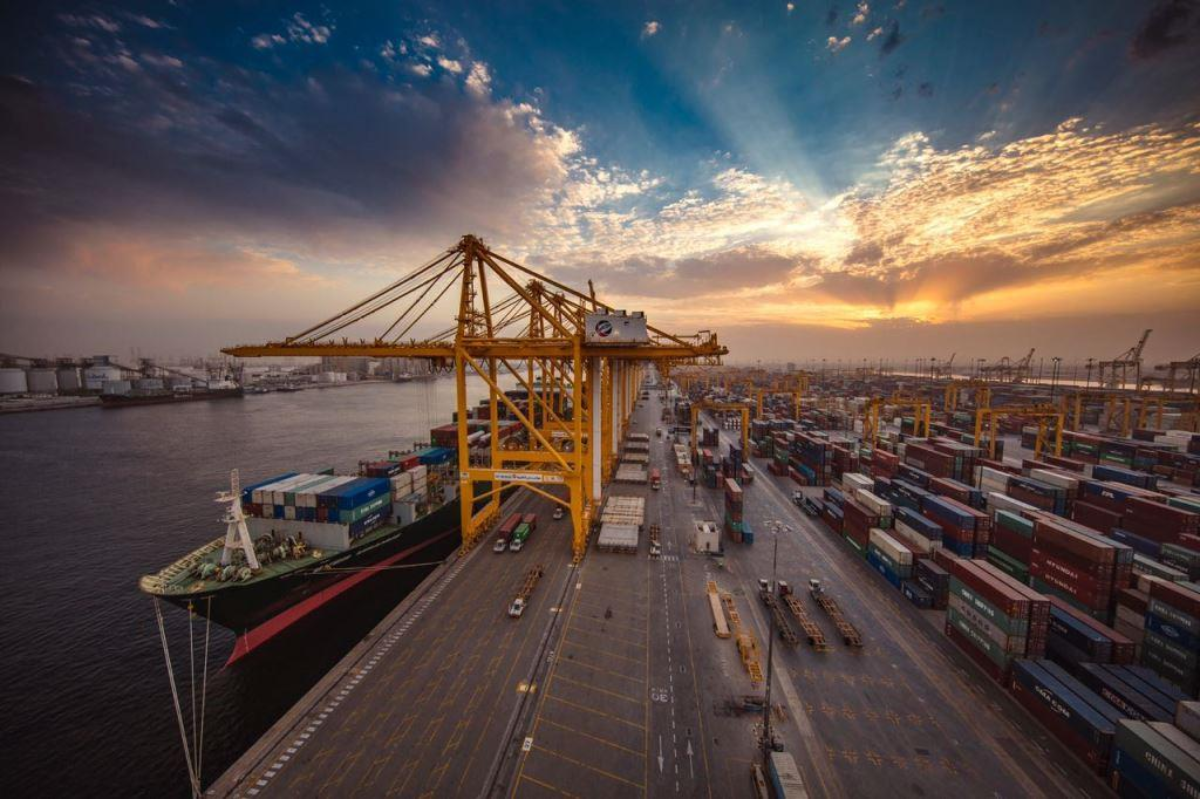 Dubai's ports are a testament to the city's ambition and success in establishing itself as a global maritime leader. Jebel Ali Port, Port Rashid, and Mina al Hamriya are not just ports; they are engines of economic growth and prosperity for Dubai and the entire region. These ports, each with their own unique strengths and capabilities, contribute significantly to the city's reputation as a global trading and logistics hub.
Port Rashid, with its rich history and diverse cargo handling capabilities, continues to play a pivotal role in Dubai's maritime landscape. Jebel Ali Port, on the other hand, stands as a symbol of modernity and efficiency, attracting international businesses and serving as a benchmark for port development worldwide. Finally, Mina al Hamriya, while smaller in scale, remains an essential component of Dubai's maritime infrastructure, supporting traditional trades and local industries.
As Dubai continues to grow and diversify its economy, these ports will undoubtedly evolve to meet the changing demands of global trade. Their importance transcends their physical infrastructure; they are symbols of Dubai's commitment to innovation, connectivity, and excellence in maritime logistics.
Read more: