The Public Prosecution (PP) elaborated through posts on its social media account, on the penalties of publishing data or information that does not comply with media content standards.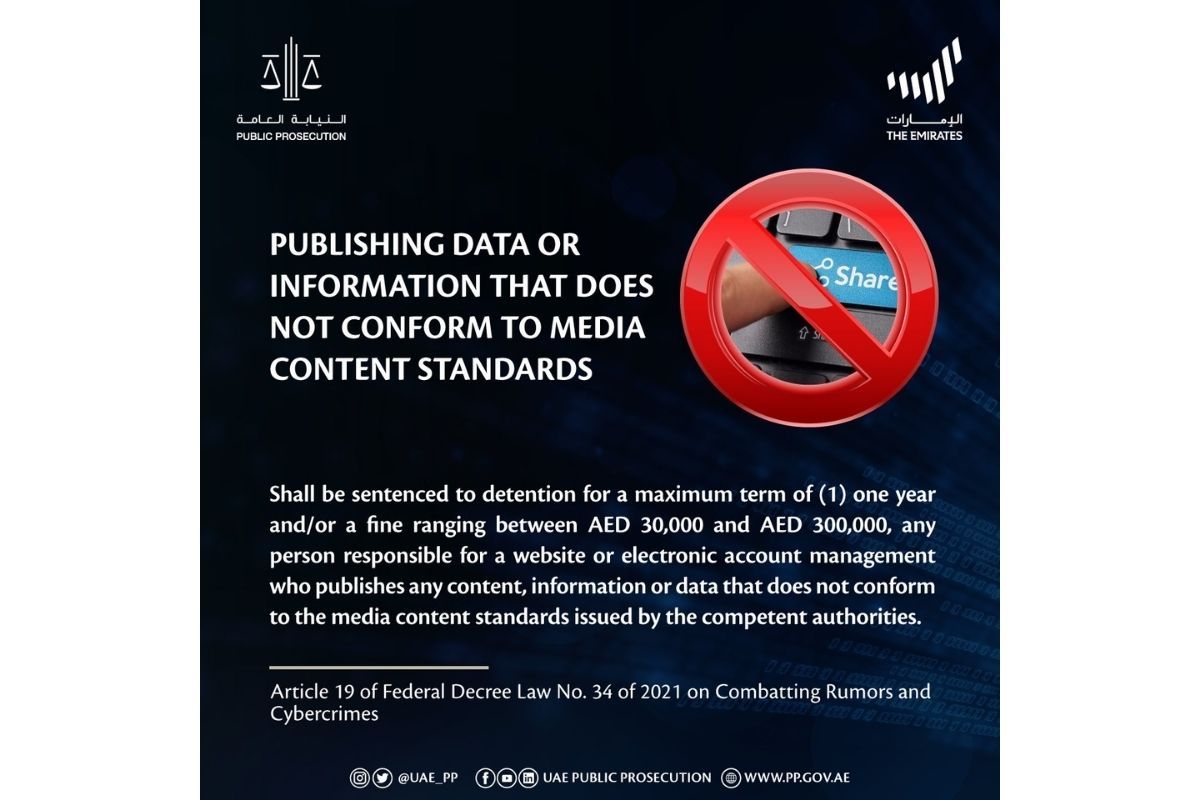 The Public Prosecution explained that, according to Article 19 of Federal Decree-Law No. (34) of 2021 on combatting rumours and cybercrimes, any person managing a website or an electronic account that that publishes any content, data or information that fail to meet media content standards issued by the competent authorities shall be subject to imprisonment for a period not exceeding one year and a fine of no less than AED30,000 and not more than AED300,000, or one of the two penalties.
These posts are part of the Public Prosecution's continuous efforts to enhance legal culture among members of the community and increase their awareness about the latest legislations in the country.
News Source: Emirates News Agency