Dubai's Roads and Transport Authority (RTA) has been awarded a Technology Maturity Model integration (TMMi) certificate in recognition of its efforts to achieve Level 3 in applicable standards and practises.
As a result, RTA has become the first entity in the UAE and the only transport organization world to achieve this honour.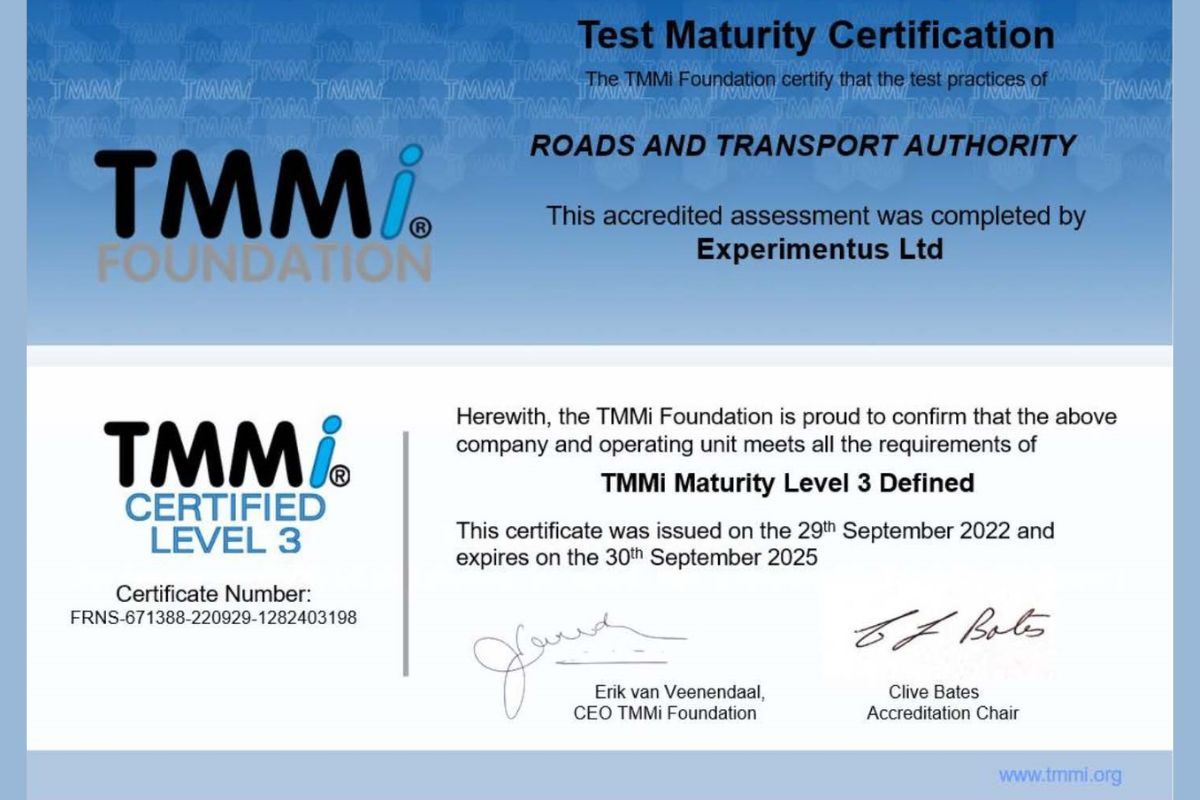 The TMMi is one of the leading international accreditations in standards of technology, quality assurance, and testing practices. The certificate was granted following an evaluation conducted by Experimentus, a UK-based company that is one of the leading international companies in issuing international quality, standards, and standardisation certificates of this model.
Reflecting on the achievement, Mohammed Al Mudharreb, CEO of RTA's Corporate Technology Support Services Sector, said:
"RTA has always been a pioneer in applying top global practices. This achievement is a tribute to the advanced level achieved by RTA in this regard and to its continued efforts to raise the level of the technology maturity model and quality assurance processes. It is a testament to RTA's ability to deliver high-quality services and an excellent customer experience in line with its 1st and 7th strategic objectives: Digital Dubai and Advance RTA respectively. It also contributes to RTA's future roadmap (2021-2025) for digital transformation and the 4th Industrial Revolution drive through conducting digital quality assurance and automation of tests."
"RTA's team is eager to use the world's top practises to sustain the improvement of technology maturity model practises to ensure high-level quality assurance and governance of technologies to achieve top maturity levels in this regard,"
added Al Mudharreb.
News Source: Dubai Media Office