Feeling the need to challenge your knowledge? Your solution is trivia nights! Test yourself on random topics like music, movies, and sports while also enjoying delicious food and views at these top 10 quiz nights in Dubai!
1. Spike Sport's Bar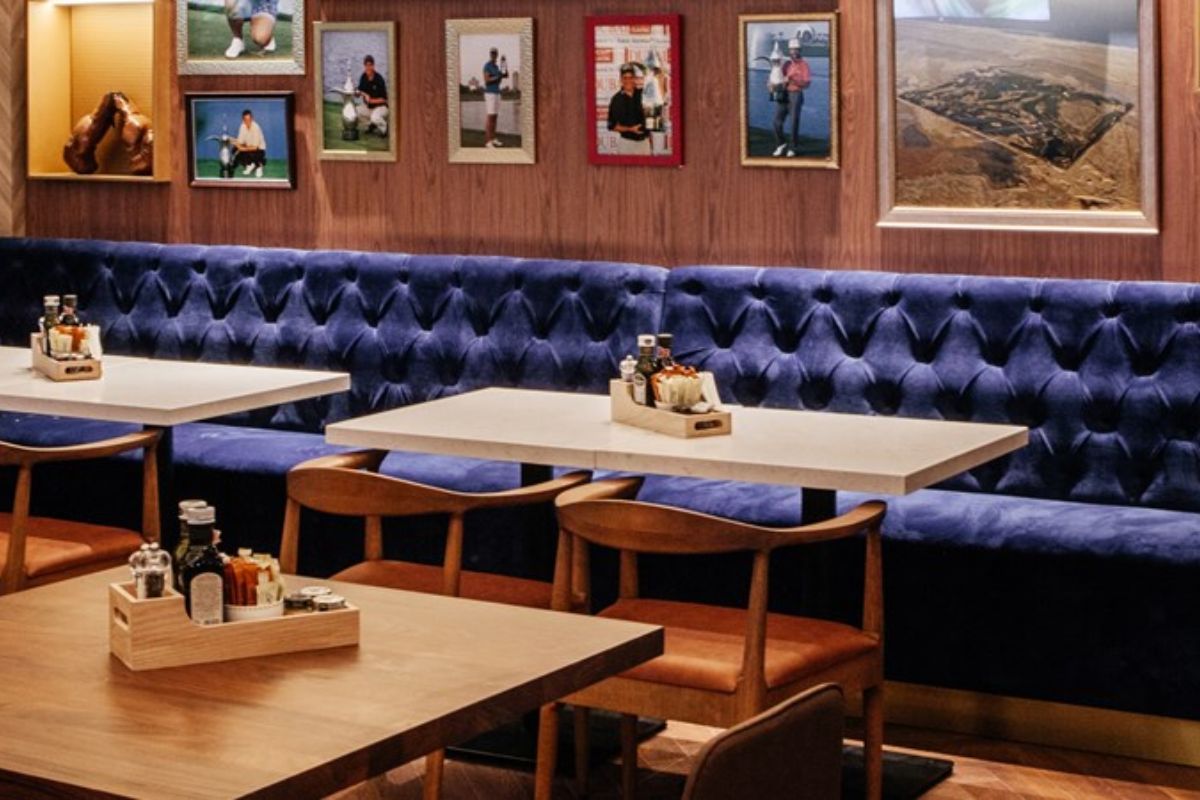 Located at the Emirates Golf Club, Spike Bar's quiz night is the longest running pub-quiz in Dubai. Test yourself on pop culture and sports and get a chance to win vouchers and discounts! On top of that, you can enjoy their Happy Hour, and meals like the Spike Roast for 100 AED.
When: Every Sunday from 7:30 pm | Where: Emirates Golf Club

Click here to book your spot
2. 71 Sports Bar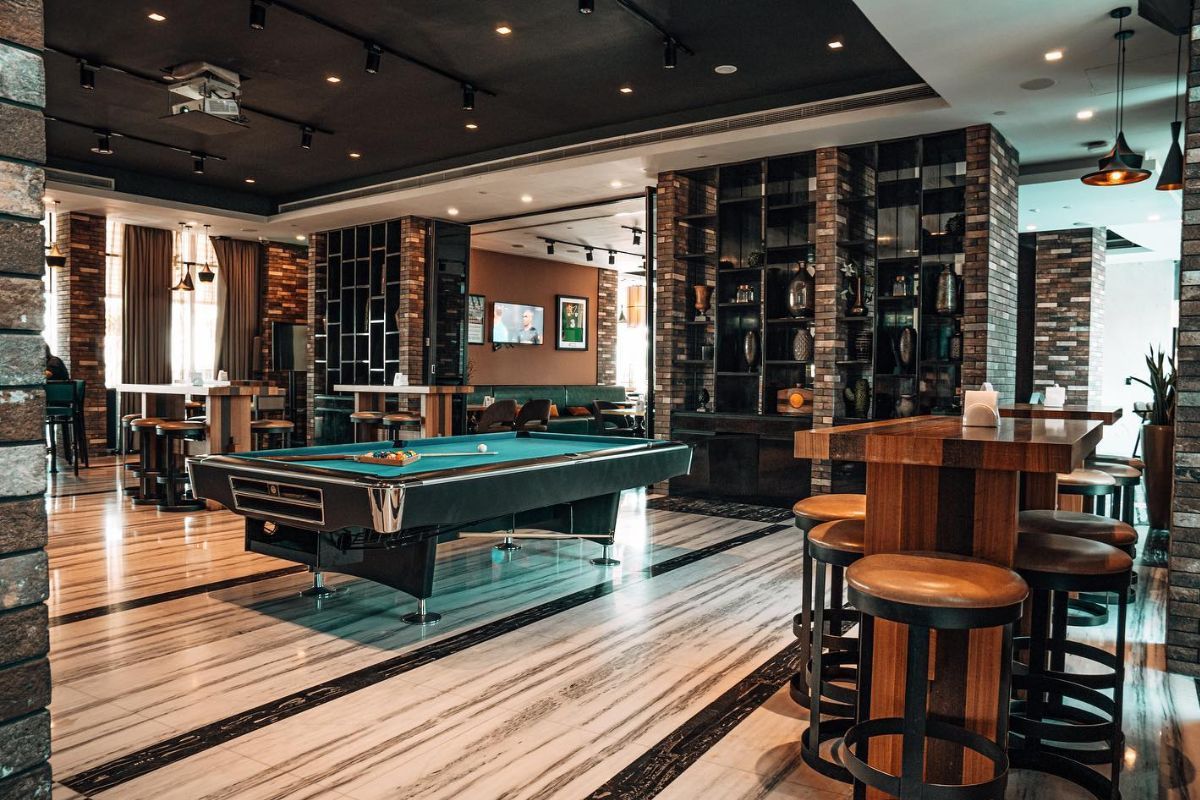 Put your skills to test at 71 Sports Bar as you compete with other teams for the win! Large screens to watch sports matches are also available at the venue.
When: Every Tuesday from 8:00 pm | Where:  Trump International Golf Club
3. Garden on 8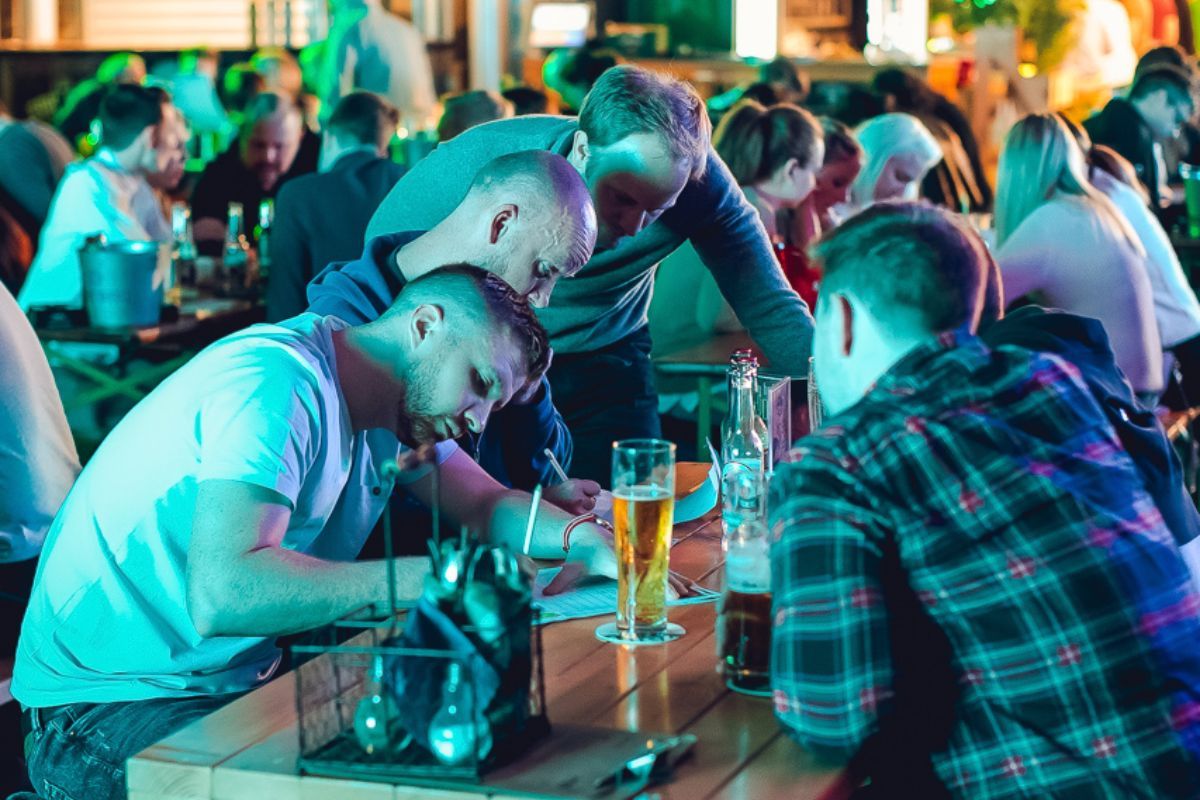 Garden on 8's quiz nights is one of the most popular in Dubai! Hosted by Dubai 92 Radio hosts Jono and Rich, you have countless prizes to win during this quiz, from vouchers and discounts to staycations. Take advantage of their happy hour while being tested on things like politics and music!
When: Every Wednesday from 8:00 pm onwards | Where: Dubai Media City
4. TJ's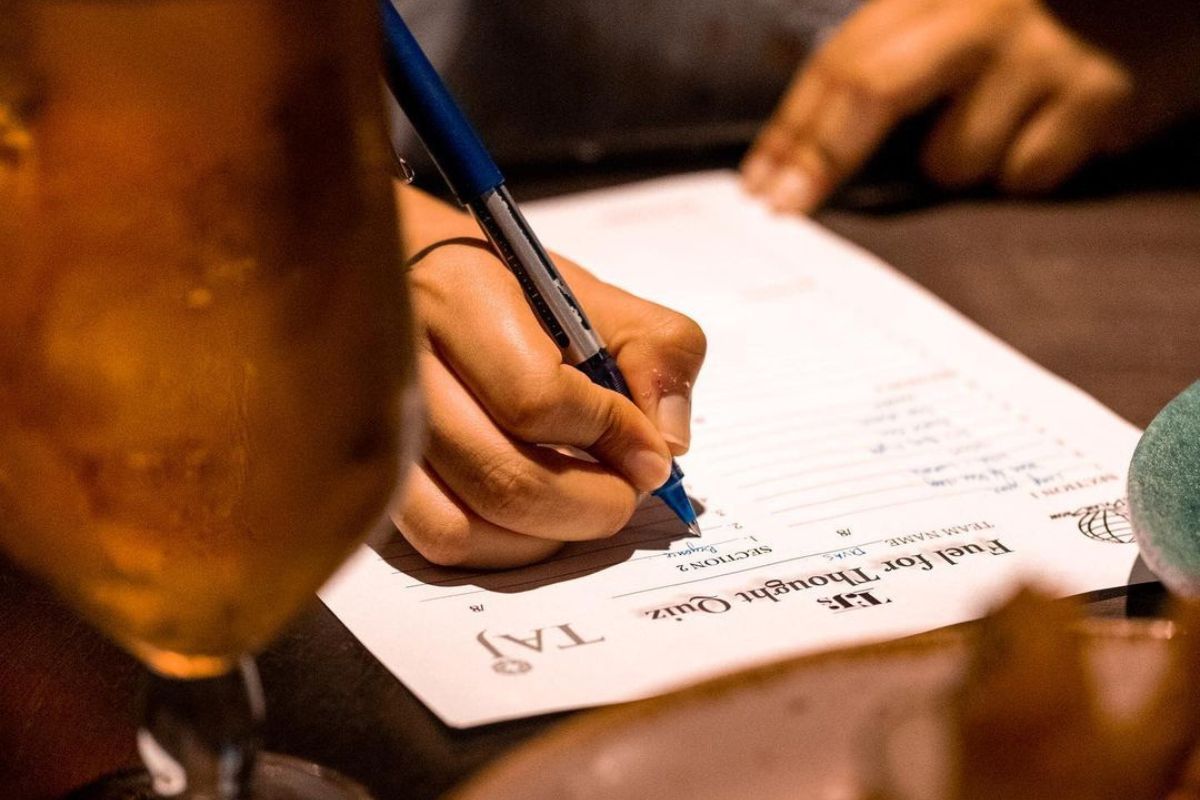 Residing in Jumeirah Lake Towers, TJ's is a laid-back, casual restaurant where you can enjoy a delicious meal, including special diets, half-off drinks, and also have a chance to treat yourself to a prize voucher from quiz night! First place wins a 500 AED voucher, second gets a 250 AED voucher, and third place gets 20% off their meal! Don't miss this chance to polish your general knowledge and win an awesome prize!
When: Every Thursday from 7:00 pm | Where: Taj Jumeirah Lake Towers
5. Brew House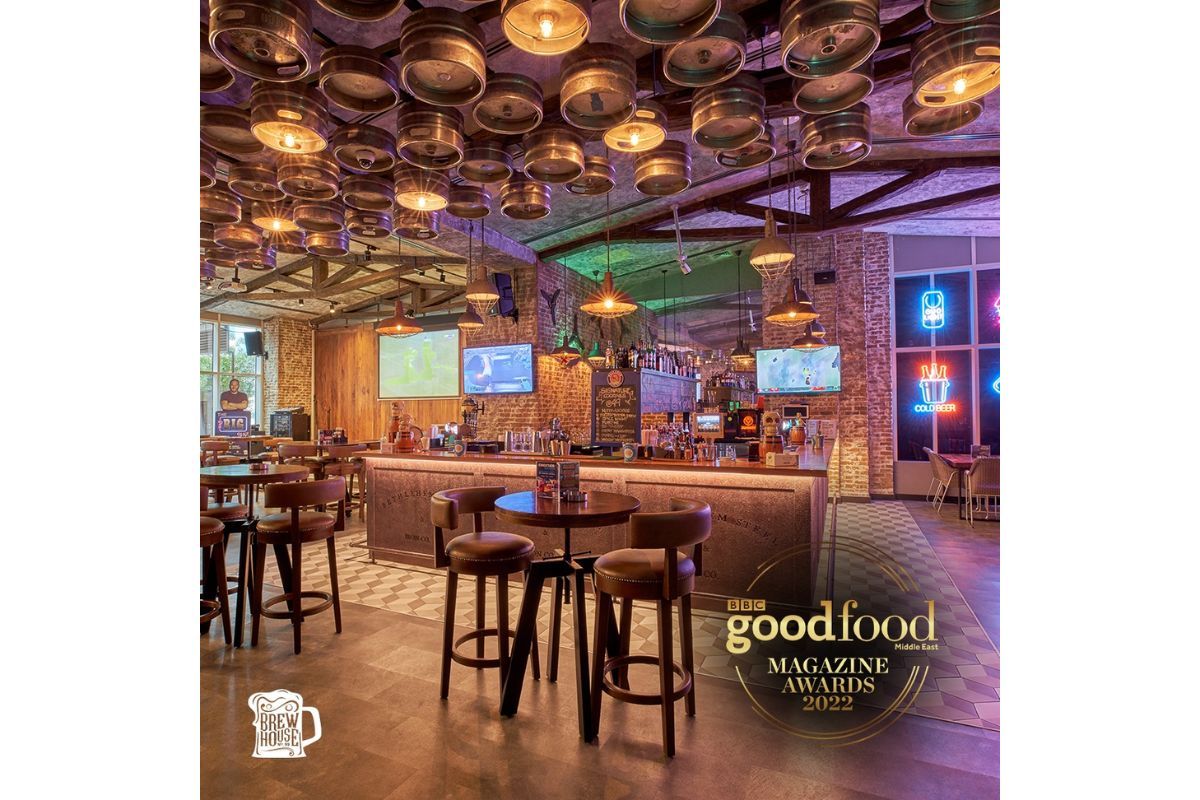 Another one of the most popular quizzes in Dubai: The Brew House. Hosted by Big Rossi himself from Virgin Radio, the Brew House Quiz Night is considered one of the best! Between rounds, you can enjoy a lip-sync battle, or a dance-off while you write down your answers. Winners can receive amazing prizes: a voucher worth over 500 AED, and even a one-night stay for two at the CityMax Hotel!
When: Every Tuesday from 8:30 pm | Where: Business Bay
6. Phileas Fogg's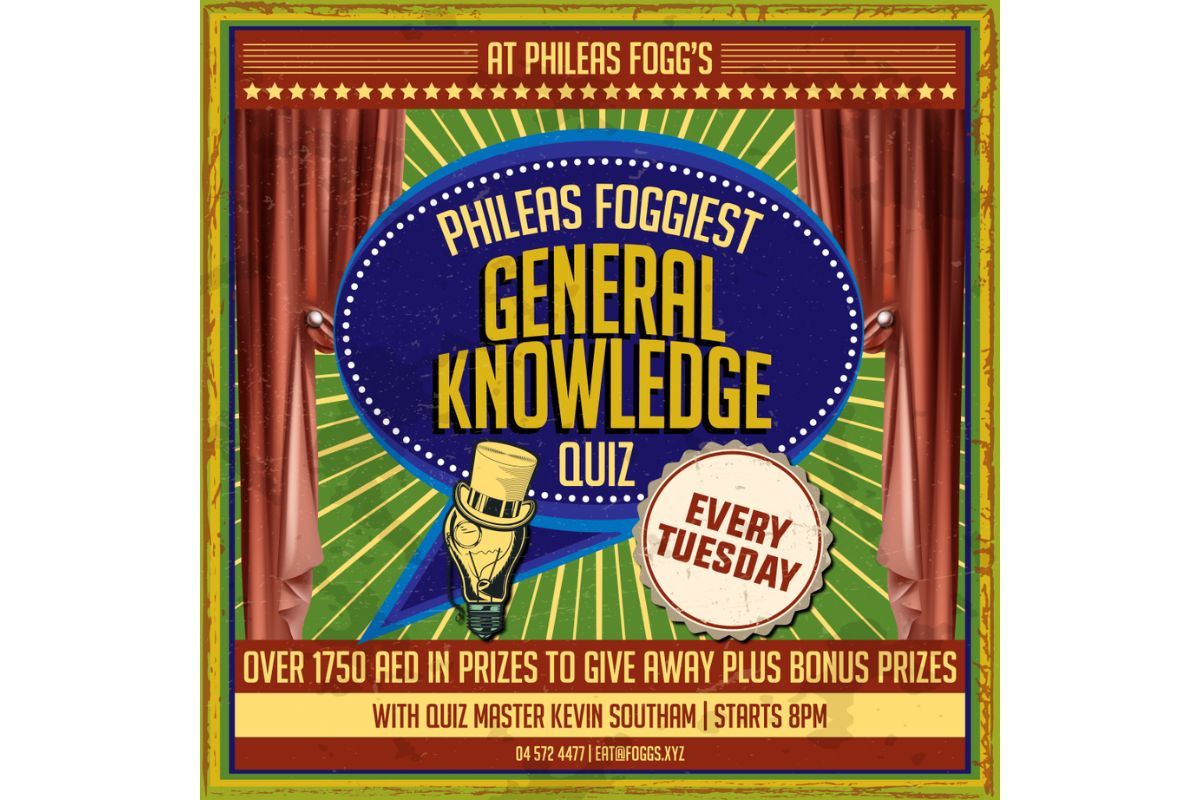 Named after the explorer, this restaurant aims to take you "around the world" just like Phileas Fogg! Hosted by quizmaster Kevin Southam, their weekly general knowledge quizzes offer customers AED 1750 worth of prizes, countless vouchers, and happy hour!
When: Every Tuesday from 8:00 pm | Where: Montgomerie Golf Club
7. McGettigan's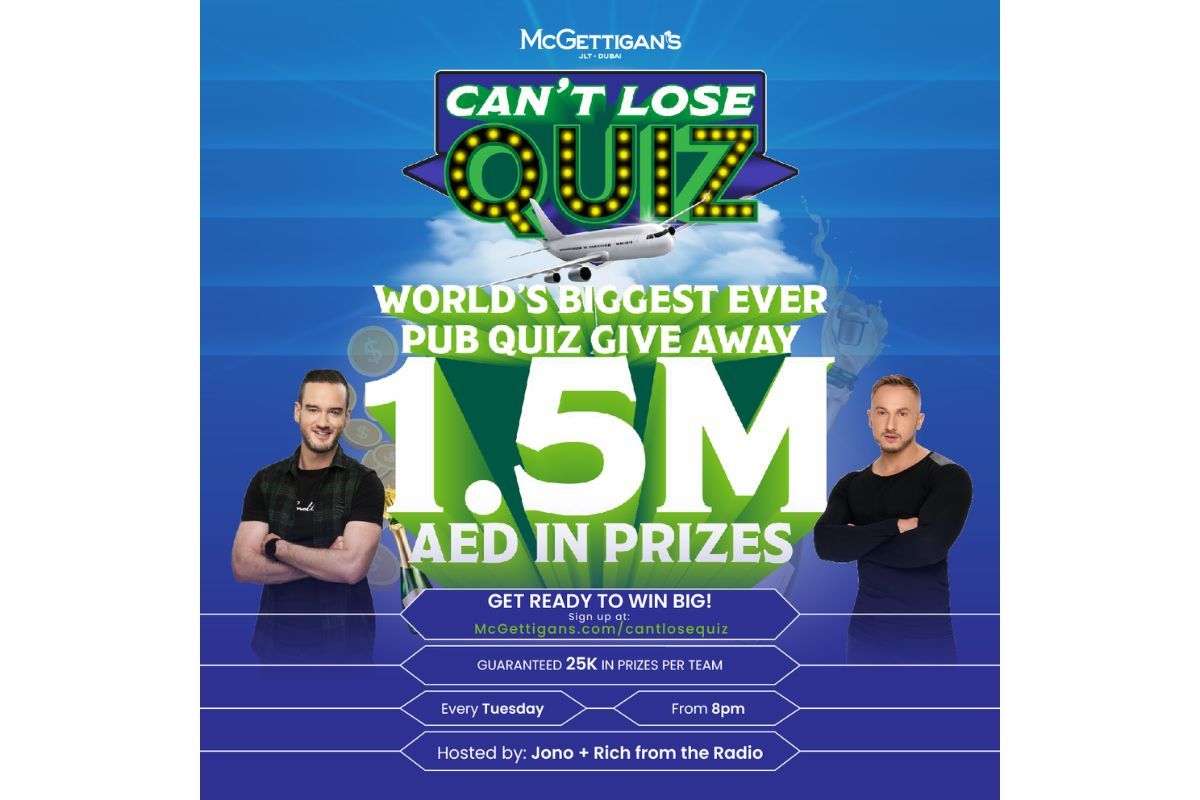 This Irish pub's quiz night has the world's biggest giveaway! Living up to the name "Cant Lose Quiz", the McGettigan's offers ALL playing teams a prize. These prizes can range from simple vouchers all the way to FlyDubai tickets, a hotel stay, and even a PlayStation5!
When: Every Tuesday from 8:00 pm | Where: JLT
8. Reform Social & Grill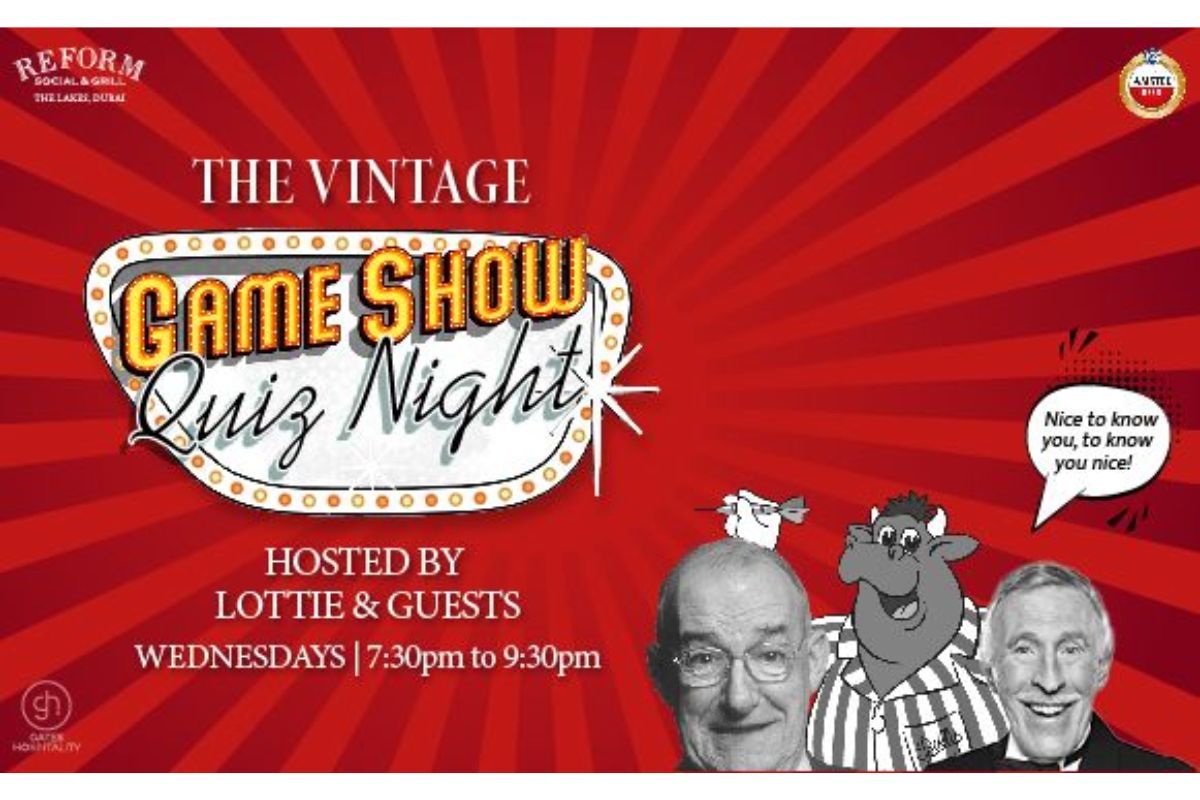 Known for their best breakfast, Reform Social & Grill hosts a weekly "Gameshow" quiz night! With a vintage feel and classic English foods, this gastropub adds a small piece of London in Dubai. Their quiz nights will test you on everything pop-culture-related, sports, and so many more topics that you must check out for yourself!
When: Every Wednesday from 7:30 pm | Where: The Lakes
9. McCafferty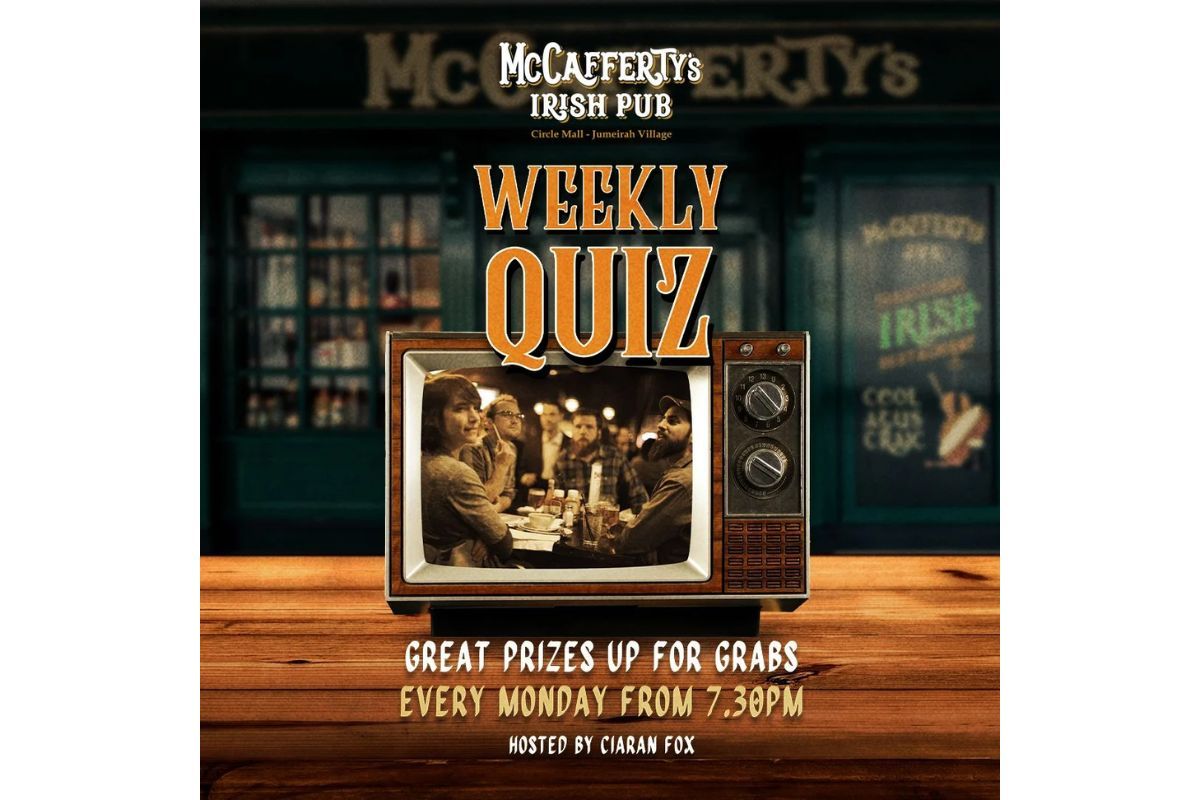 With over a dozen branches around the world, McCafferty's is another classic Irish pub. Hosted by Ciaran Fox, quiz nights at McCafferty's, mixed with their happy hour, gives customers a chance to win vouchers for brunch, dinner, and more. Even better, quiz regulars can enter monthly championships, where they can leave with prizes worth AED 1000!
When: Every Monday from 7:30 pm | Where: Jumeirah Circle Mall
10. The Cheeky Camel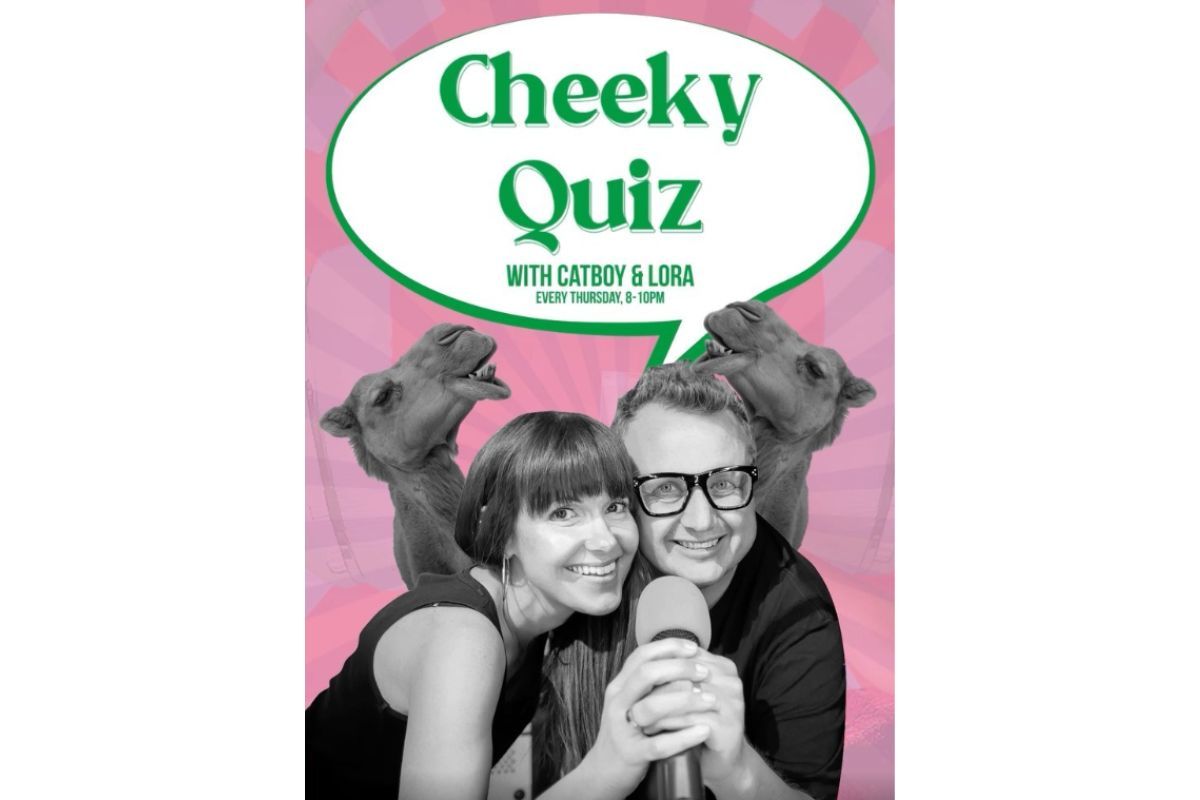 Featuring quizmasters Catboy and Lorra, the Cheeky Camel's "Cheeky Quiz Night" is one of a kind! With endless entertainment and laughs, live music, and happy hour, this restaurant gives customers a fusion of European and local delicacies. Winners of each quiz night get rewarded with discounts and vouchers and so much more!
When: Every Thursday from 8:00 pm |  Where: JLT