Dubai is a city that has an ever-growing list of exciting activities, it never fails to entertain its residents. Even during the intense summer heat, it has various festivals, concerts, events, activities and so much more going on. Dubai gives you and your family a vast list of fun indoor activities so that your kids don't get bored during their vacation and can enjoy and have fun in an airconditioned environment.
Here are some of the best indoor activities for your kids this summer:

1. KidZania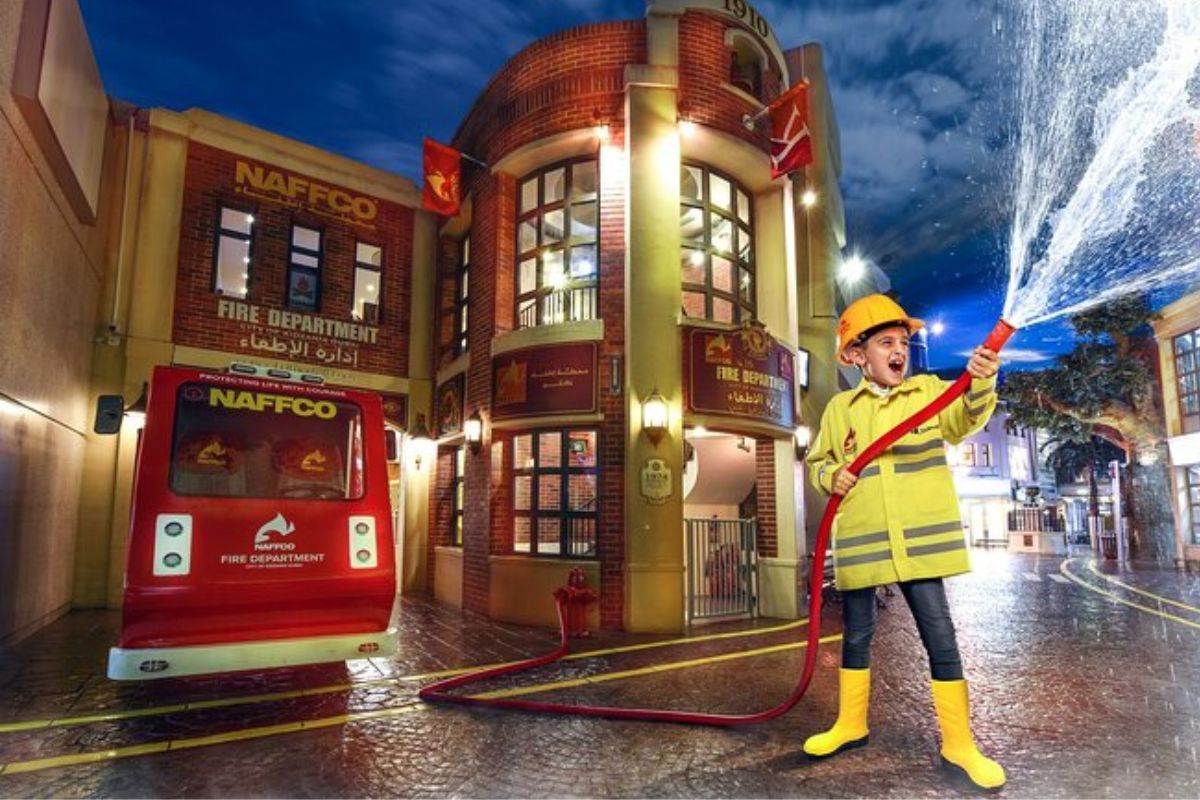 KidZania perfectly combines learning and entertainment with their replica of a real city where kids can pretend to be adults and learn responsibilities by trying them out. It has over 40 job role-playing activities where kids learn all about jobs, money and the real world while also developing life skills. Kids can partake in different job activities and become pilots, air hostesses, firefighters, doctors, and even actors. KidZania is the best indoor activity for your kid where they get to learn things about the real world while also having fun and getting an experience of a lifetime.
Location: Level 2, The Dubai Mall
Price: From AED 80
Timings: 10:00 am to 10:00 pm
2. Bounce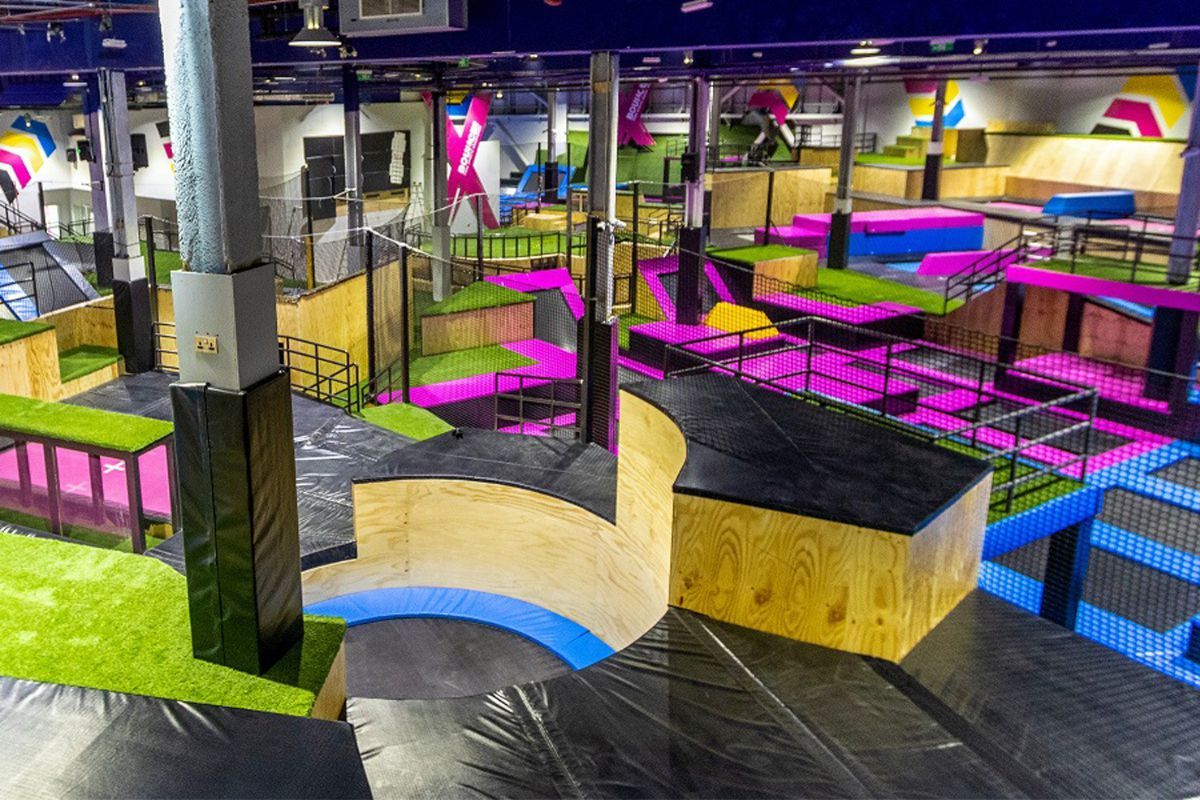 Your kids can jump and have fun at Bounce, an indoor trampolining park that is devoted to defying gravity. It instils trampolining with parkour so you can free jump any way you want. Whether you want to do a flip in the air on the performance trampolines, run vertically on a wall or simply bounce around on the massive free jumping area you can do it all here. The indoor trampoline park has various packages and even has children's events and more. They have a summer camp for kids that is fully supervised with a range of activities including volleyball, dodgeball, shotting hoops, and freestyle jumping.
Location: Al Quoz | Al Ain
Timings: 01:00 pm – 09:00 pm (Monday to Friday) | 10:00 am – 09:00 pm (Saturday) | 10:00 am to 08:00 pm (Sunday)
Price: From AED 55
3. Dubai Ice Rink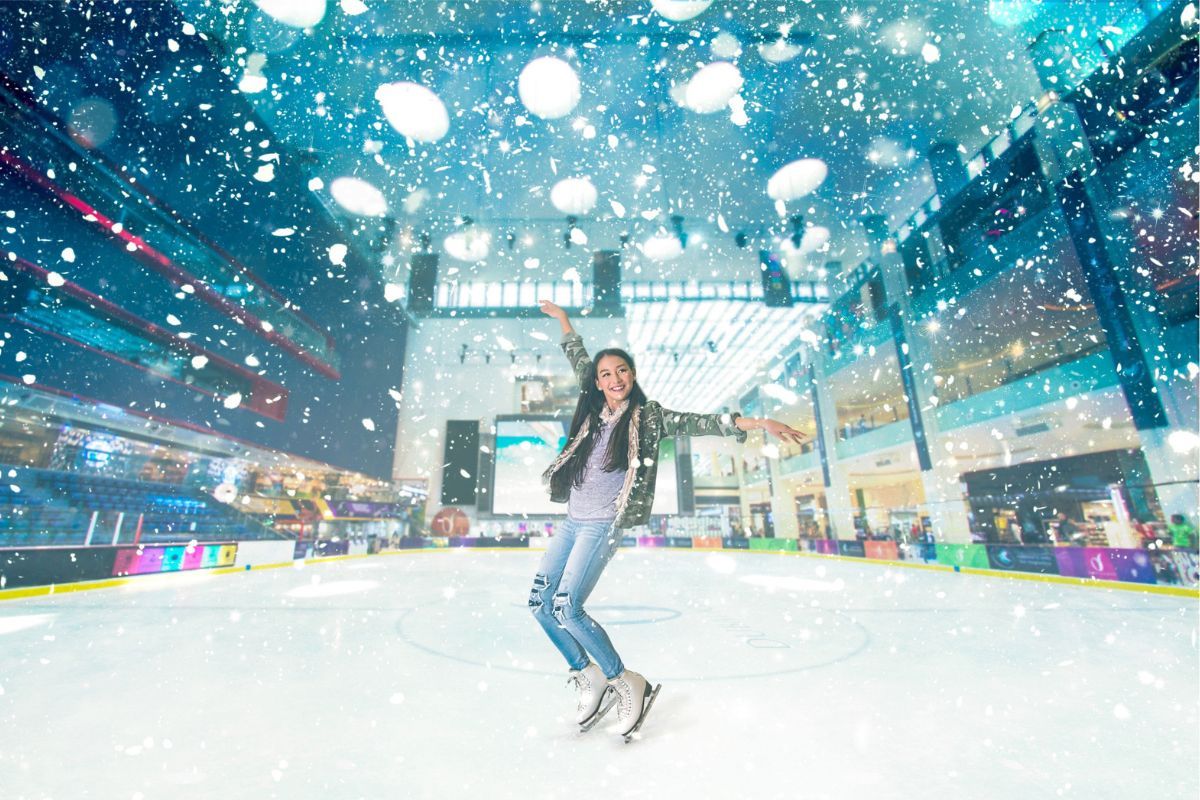 When the temperatures rise outside, there's only one way to cool down while also having fun.  The Dubai Ice Rink is an Olympic-sized skating rink that lets kids and adults move around and have fun while also sharpening their skating skills on this magnificent ice rink. It's also a great opportunity to wear your winter clothes in summer even if just for a little while. The fake snow falling from the roof will make your dreams of winter come true. If you haven't been on your skates for a while, you can try out the IceBykes, a fun new edition to public and Freestyle sessions.
Location: The Dubai Mall, Downtown Dubai
Price: AED 85
4. Dig it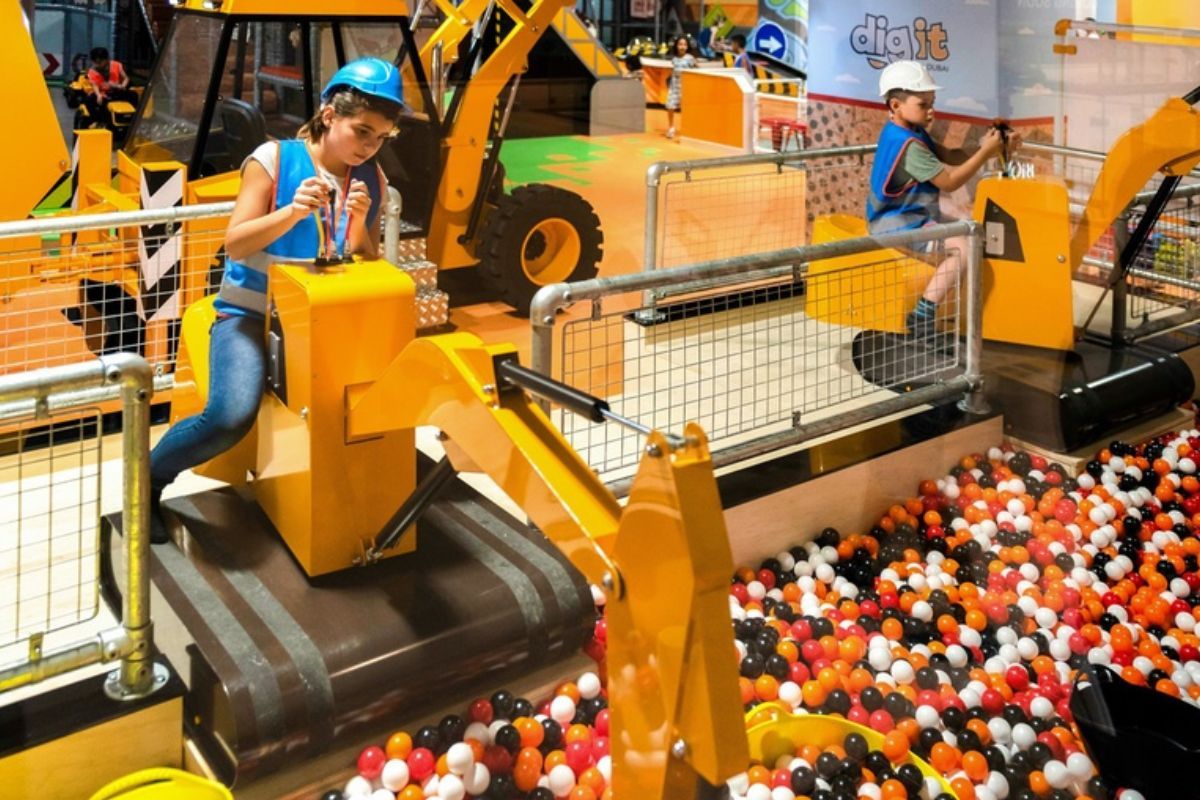 Kids who love the cartoon 'Bob the Builder' will love Dig it. It is a soft play area and an amusement zone that is themed around construction. It gives children of 3–10-year-olds an opportunity to dig, move, tunnel, build and create. They get to play around with everything construction related from operating a mechanical arm digger, remote control trucks to a giant life-sized digger. They also have a large soft play area with slides and a mini soft play for children under 3. Dig it has also introduced   workshops to learn the finer points of building and engineering.
Location: Level 1, The Springs Souk
Timings: Sunday to Wednesday 10:00 am – 08:00 pm | Thursday to Saturday 10:00 am to 10:00 pm
Price: From AED 80
5. Oli Oli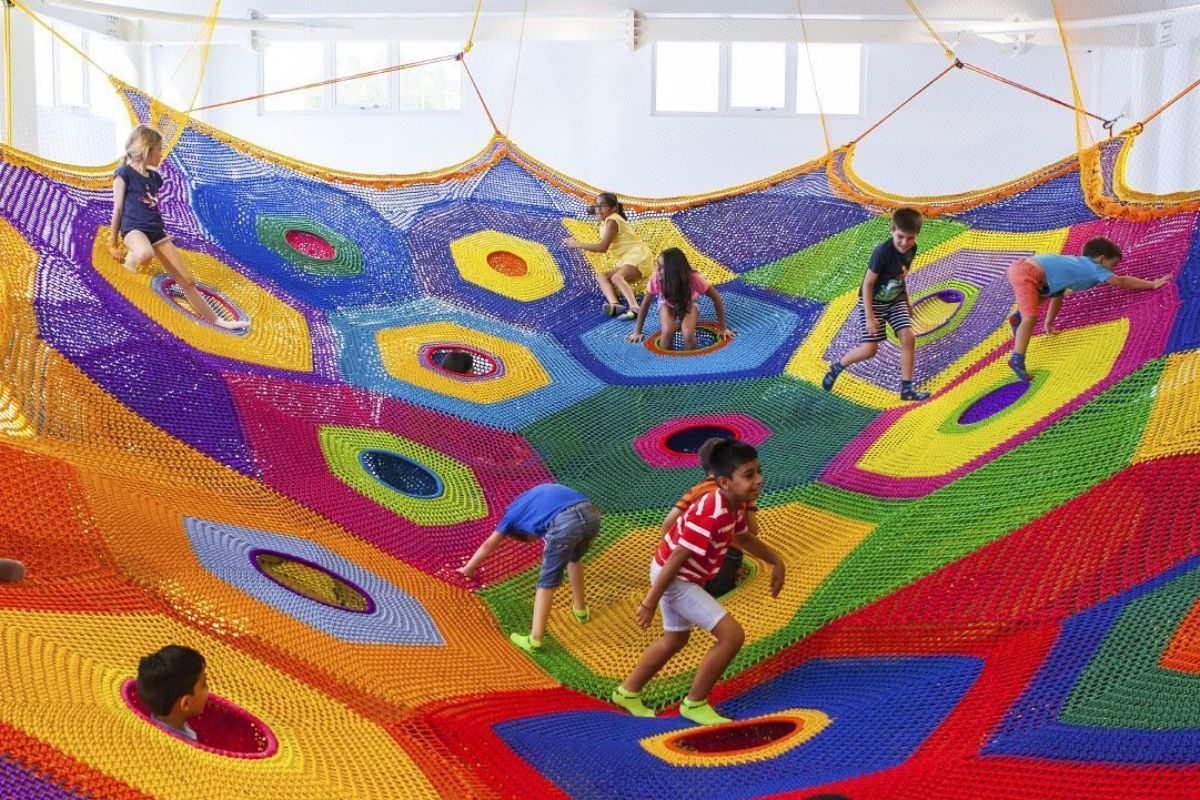 OliOli may seem like a soft play area, but it is an interactive children's museum. It is filled with quirky and cool installations that thrill young kids. They have eight engaging galleries with over 40+ exhibits that allow children to explore their engineering skills, view and enjoy interactive displays or even build their own life-sized forts. The Toshi's Nets is a popular highlight, it is a giant swinging climbing frame. This hand-knit macramé play park for children to climb and wriggle across is a favourite among many and is very popular. OliOli is a go-to spot for many mothers in Dubai to keep their youngsters entertained.
Location: Al Quoz 1, next to Oasis Centre
Price: Starting at AED 63 for toddlers, AED 125 (age 2-16)
6. Dubai KartDrome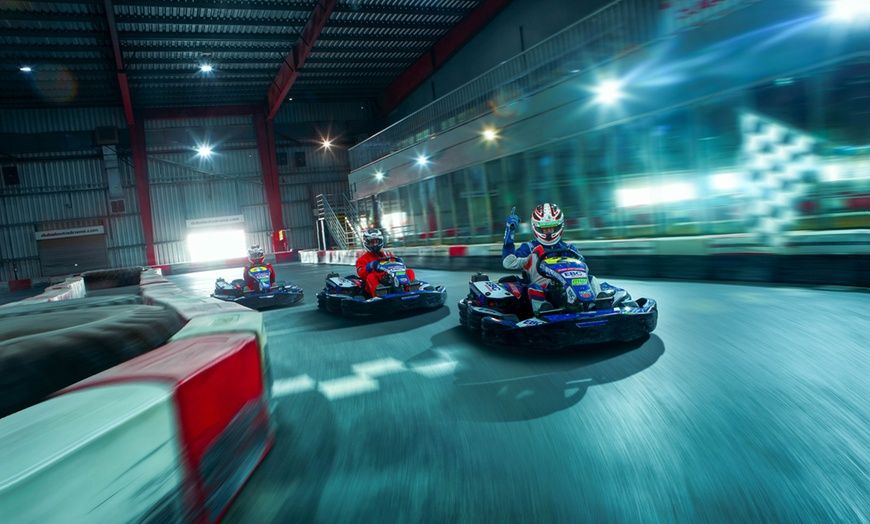 Go Karting fans, this one's for you! The Dubai Kartdrome operates both indoor and outdoor circuits for all ages. The Indoor Circuit is geared towards young drivers of ages 7 and up who want to combine some of the other activities like Laser Tag and Race Room. The Indoor Circuit also hosts kids' parties, private tuition, and karting camps. It has a 1.2km track with 17 turns, it's go-to spot for go-karting in UAE. This is the perfect activity to do with your kid, something you can enjoy on your own and with your kid.
Location: Motor City, Dubai
Timings: 9am- 11pm
Price: AED 115
7. Tr88house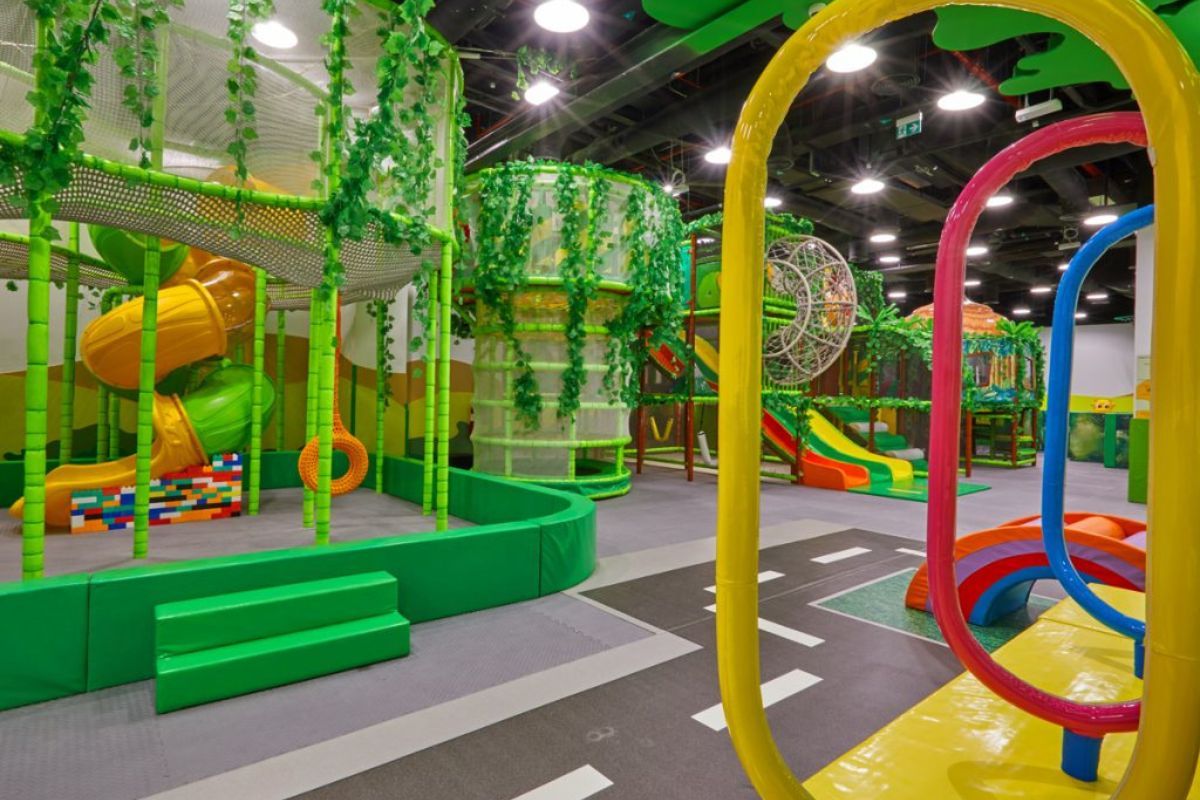 The Tr88house is an all-rounder family entertainment centre for all ages and has many interactive play zones. From typical soft play options like, Mystic Golf, Laser Rush to several more interactive games. Toddlers can explore mazes and ball pits at the Munchkin Monster soft play area, while older kids can jump into the trampoline park, enjoy gaming at laser tag or perfect the glow-in-the-dark mini golf. The perfect package of fun for your youngest and slightly eldest kids.
Location: Bluewaters Island, Dubai
Timings: 1PM - 5 PM, Friday- 9AM - 1 PM
Price: From AED 150
8. Air Maniax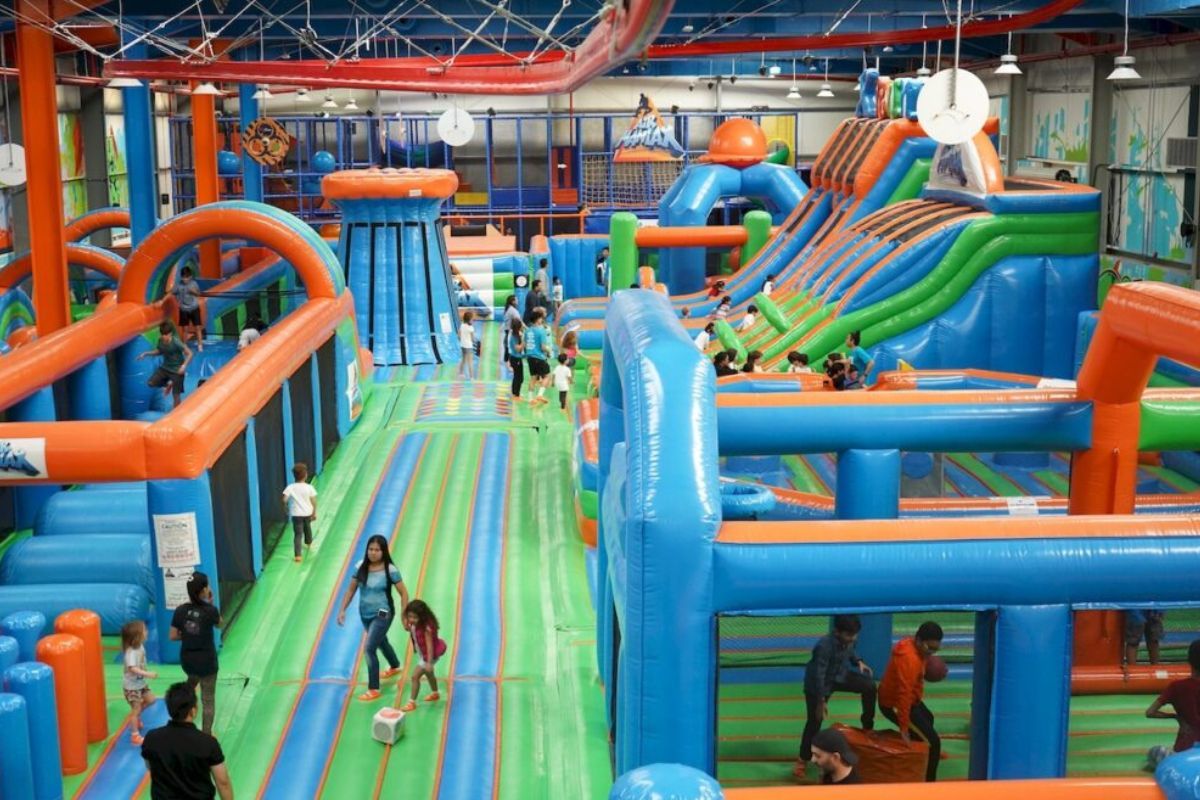 Air Maniax is designed for kids 2 years and plus with its huge inflatable indoor playground. It includes a Mini Warrior Assault course and an interactive warrior assault course for your older kids, as well as the inflatables arena with tones of games like ZipZag and Lazer Frenzy- an arcade-style laser tag. Air Maniax's biggest zone is an inflatable arena for all ages. Fitness fans will love the challenging obstacle courses, the zip line and laser tag game, while the colour-coded, sensor-activated wristbands are a bonus that allow you to go up against your mates to get the highest scores.
Location: Al Quoz, Dubai
Timings: Sunday – 10am to 9pm | Monday-Wednesday– 12pm to 8pm | Friday – 11am to 10pm | Saturday – 10am to 10pm
Price: From AED 85
9. Dubai Dolphinarium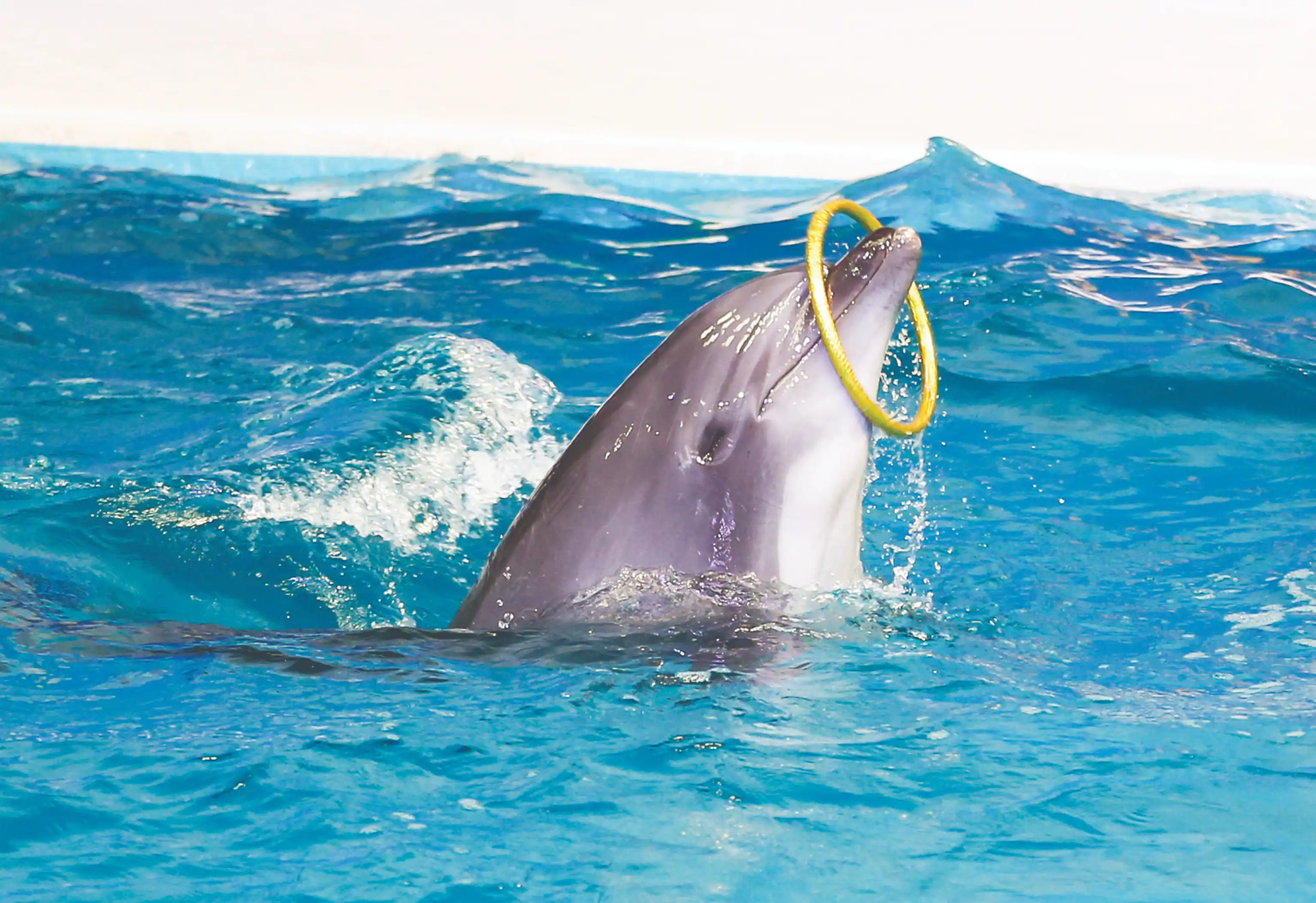 Get ready for the ultimate summer dolphin experience, at Dubai Dolphinarium! Dubai Dolphinarium is home to UAE's most unique indoor family entertainments & is one of the most loved tourist attractions in Dubai. The Dolphin and Seal show is one of the most popular shows where you get to watch the lovable mammals showcase their skills and do incredible stunts. You can also choose to swim with the Dolphins and enjoy an up-close encounter, a memory you will cherish forever!  Have a great summer experience only at Dubai Dolphinarium!
Location: Dubai Creek Park
Timings: 11am, 2pm & 6pm (No Shows on Tuesday)
Price: AED 19 per child (valid until 31st July)