Looking for a way to relive your stress? What better than a relaxing spa session! Dubai is home to some of the best luxury spas in the world ranging from hotel spas to standalone boutiques. These spas have a rich selection of treatments from traditional bath to relaxing massages. Unwind and leave all your stress of the hectic week behind! Get yourselves scrubbed, kneaded, and pampered at these top spas in Dubai.
1. One & Only Royal Mirage Spa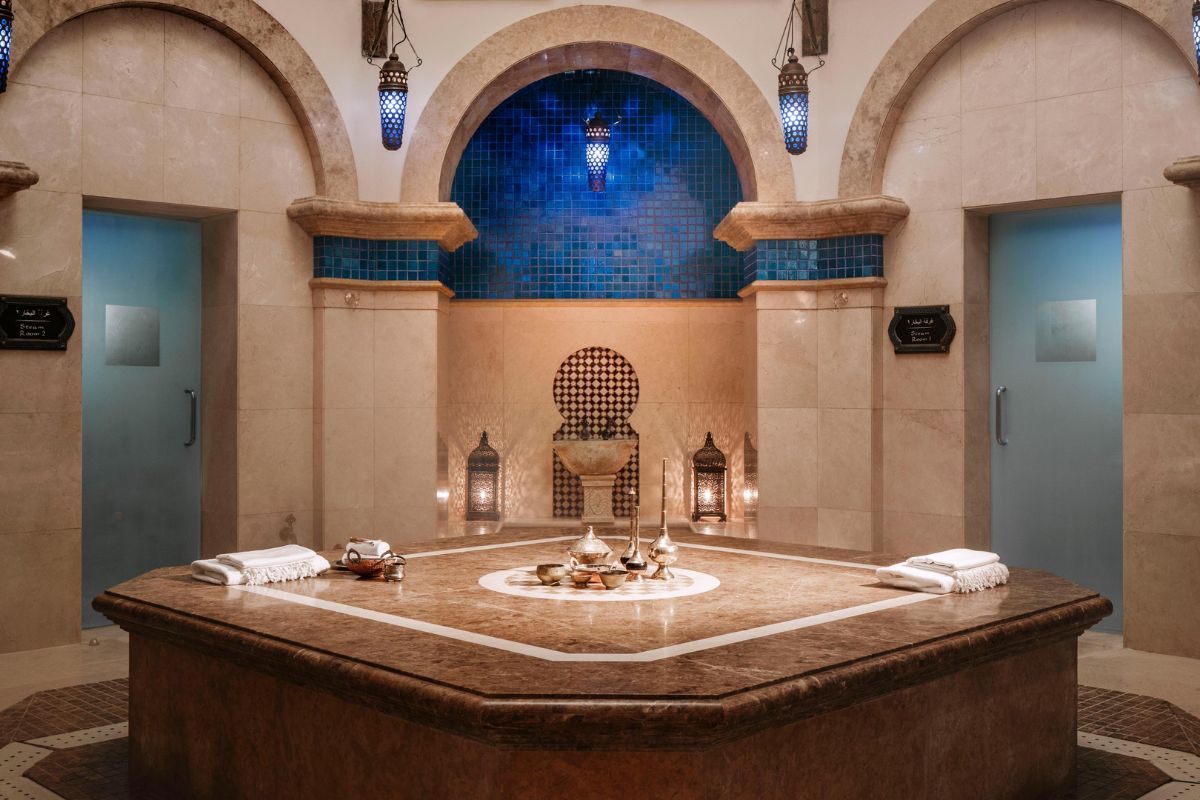 Unwind, balance, and elevate are the three guiding principles of this spa in Dubai. The One & Only Spa offers sun treatments, highly customized facials, and Oriental Hammams in addition to standard spa services. To aid with your stress relief, they use premium natural substances. This spa is the best place for you to unwind, relax and let go of all your worries… their relaxing massages, treatments and facials will do that for you!
Location: King Salman Bin Abdul Aziz Al Saud Street
Timings: 11:00 am – 08:00 pm
Prices: starts from AED 495
2. Amara Spa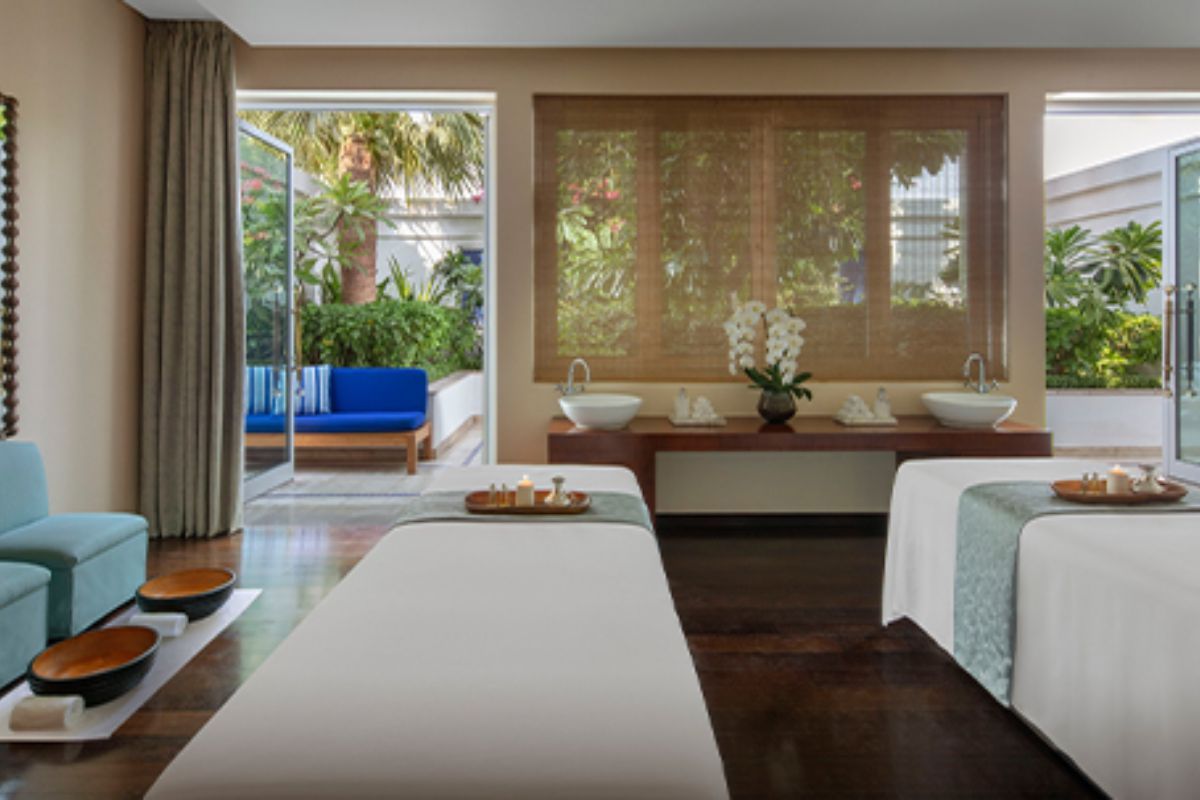 Amara Spa Dubai provides a variety of spa treatments. The sprawling pool is the spa's main attraction. The spa has a distinct paradisiacal island vibe where you could spend hours relaxing by the pool. Their treatment rooms are calm and spacious, and you should try their deluxe massages or rejuvenating facials. Their anti-aging cryotherapy facial promises to sculpt your face while also draining your lymphatic system. In Dubai, they also provide exclusive spa packages for couples, ladies day packages, and special offers for pregnant women.
Location: Park Hyatt Dubai, Dubai Creek Club Street
Timings:  09:00 am – 09:00 pm
Prices: Exclusive body treatments AED 1200 | Facial treatments from AED 700
3. Talise Ottoman Spa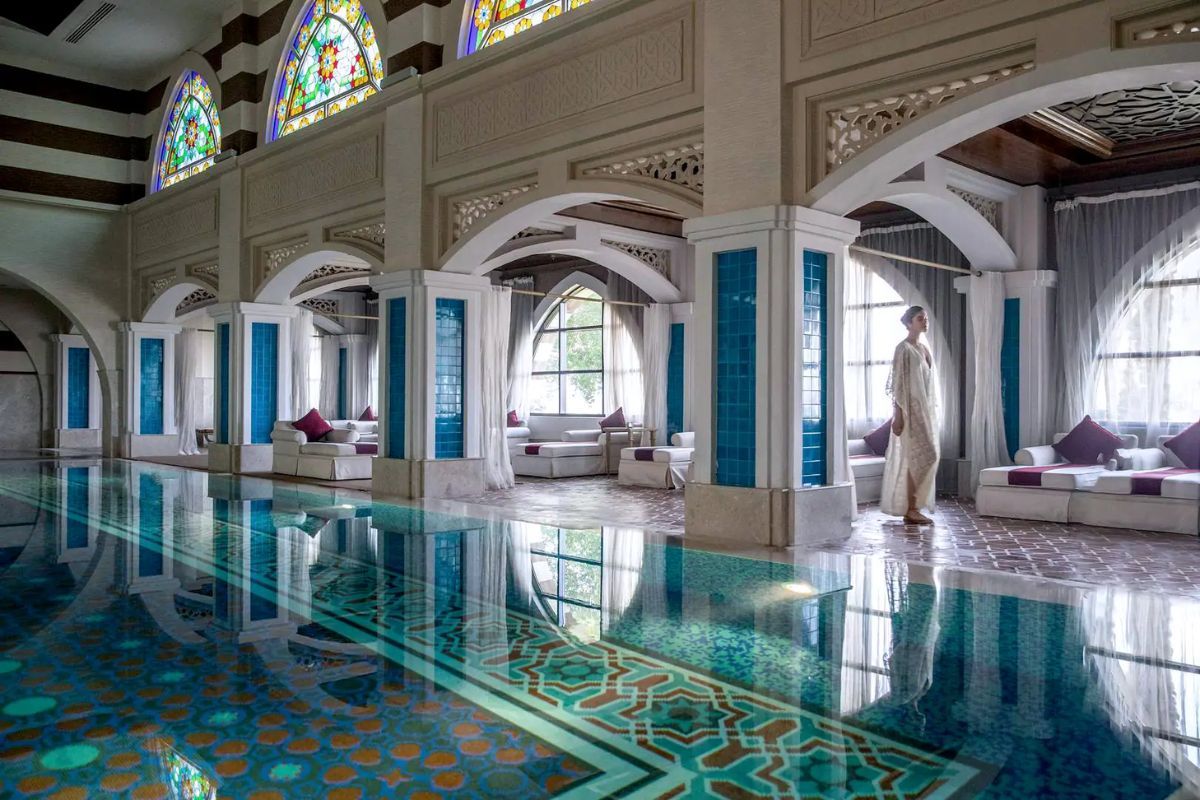 Talise Spa is an award-winning spa located in Dubai's Jumeirah Hotel. It is one of the city's most opulent spas, with an indoor pool decorated in Arabesque style. It has 42 treatment rooms, allowing you to visit with a large group of friends without having to take turns. Thalassotherapy pools, snow rooms, saunas, and steam rooms are among the amenities. Exfoliating facials and refreshing hammams are among the exclusive treatments available. It has one of the best hammams in Dubai, with a wide range of treatments to choose from. All of their treatments are worthwhile, but the Coffee Pelling Hammam is a must-try.
Location: Jumeirah Zabeel Saray
Timings: 09:00 am - 09:30 pm
Price: Signature Treatments starts from AED 540
4. Anantara Spa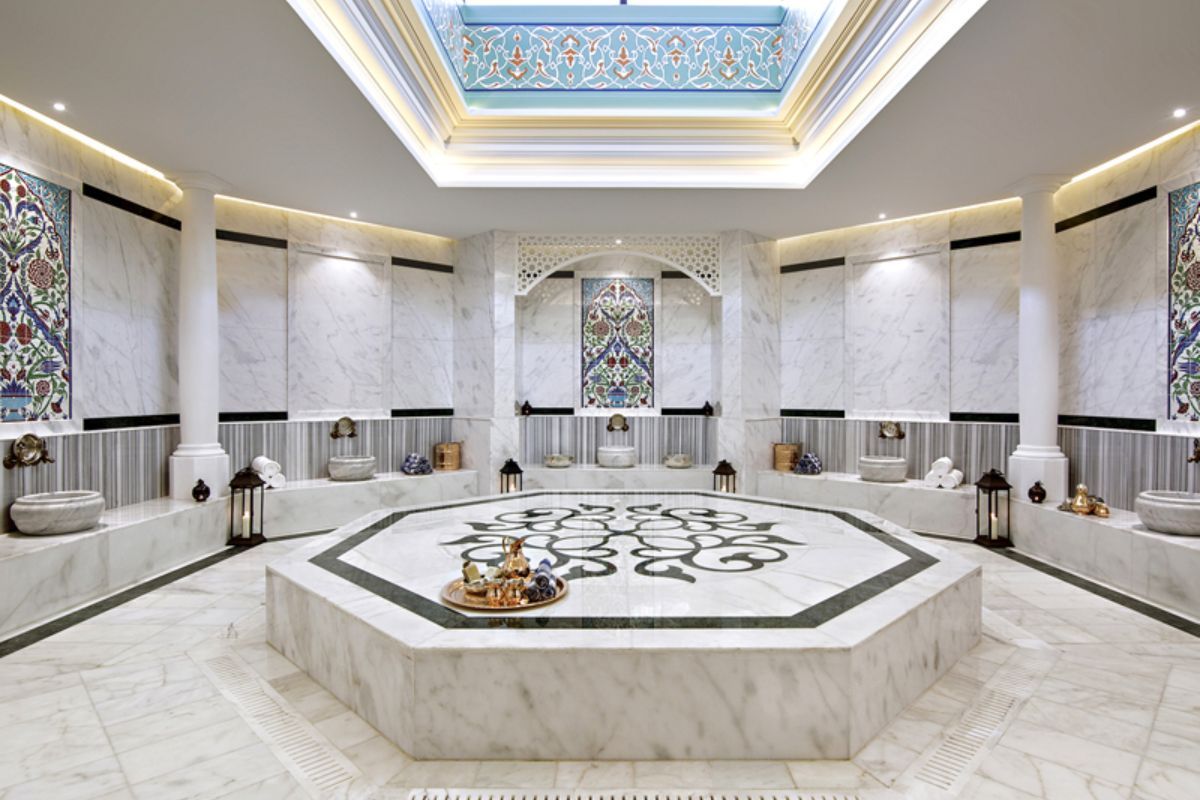 If you want to indulge in some luxurious pampering, the Anantara spa is the place to be. It is a high-end spa located in the Palm Resort on Palm Jumeirah, with 24 treatment rooms and expert therapists offering ayurvedic treatments and Thai massages. Ayurveda room, 5 couple suites with a steam bath or sauna, experience showers, solo pool bath and whirlpool with Microsilk technology, Turkish and Moroccan hammam facilities, Aroma steam room, Crystal and gemstone steam room, Bamboo sauna, Herbal bath, liquid sound pool, Kneipp walk, Marine wellness treatments from Phytomer, Zaki Salon for men and women are some of its impressive facilities. A Turkish Hammam, a salt inhalation room, and a gemstone steam room are also available. The spa offers Magnesium wellness treatments as well as traditional Thai healing techniques to help relieve aches and pains.
Location: Anantara the Palm Dubai Resort
Timings: 10:00 am to 10:00 pm
Prices: From AED 300
5. Qua Spa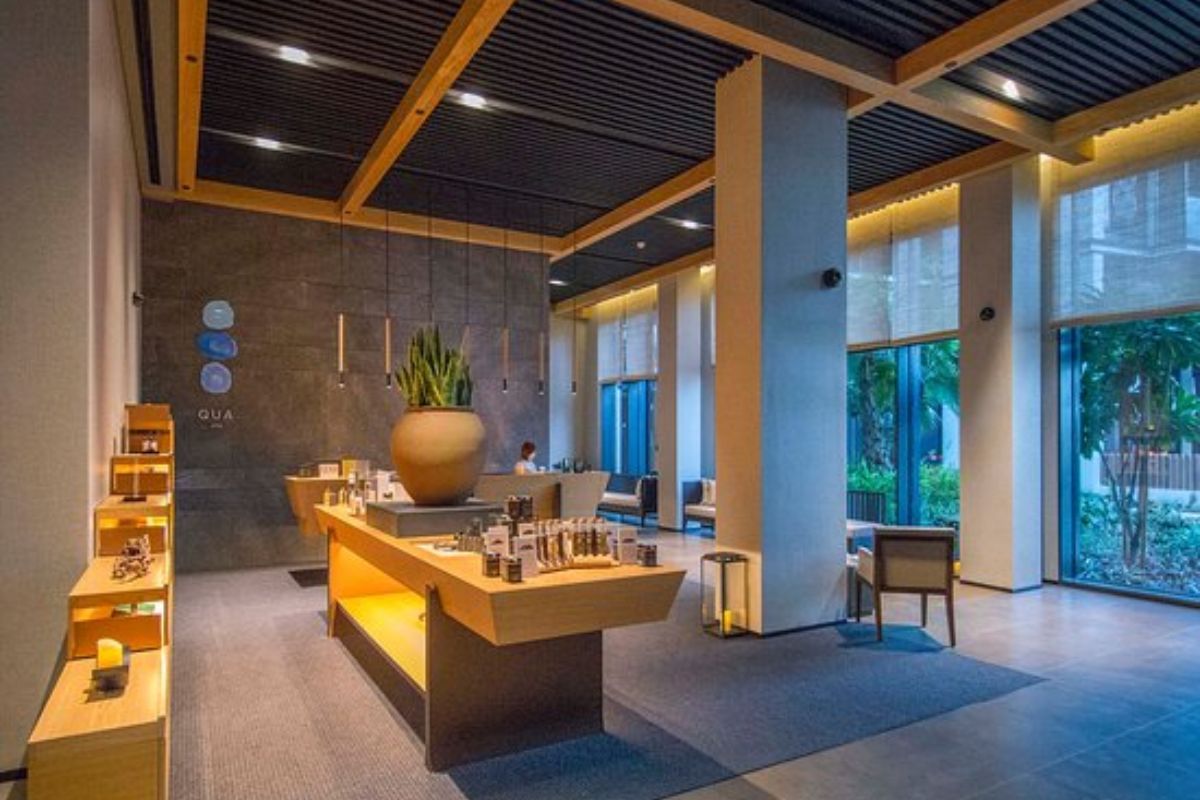 The Qua Spa is one of the best spas in Dubai, bringing a touch of Rome to the health and wellness culture. It has a sleek modern style with subtle nods to the Roman Empire. Qua Spa's services range from facials to body treatments, making it the ideal destination for a day of pampering. The spa's treatment menu includes packages tailored to men and women, as well as some that are suitable for everyone. The Swedish Massage from their Classic Massage Collection is a popular European treatment here. Their full-body treatment lasts 60 to 120 minutes and combines several massage techniques to improve flexibility and distressing. You won't be feeling tired anymore once you've experience a relaxing massage here!
Location: Ceasars Palace, Bluewaters, Dubai
Timings: 08:00 am – 09:00 pm
Prices: From AED 1355
6. The Spa at The Address Boulevard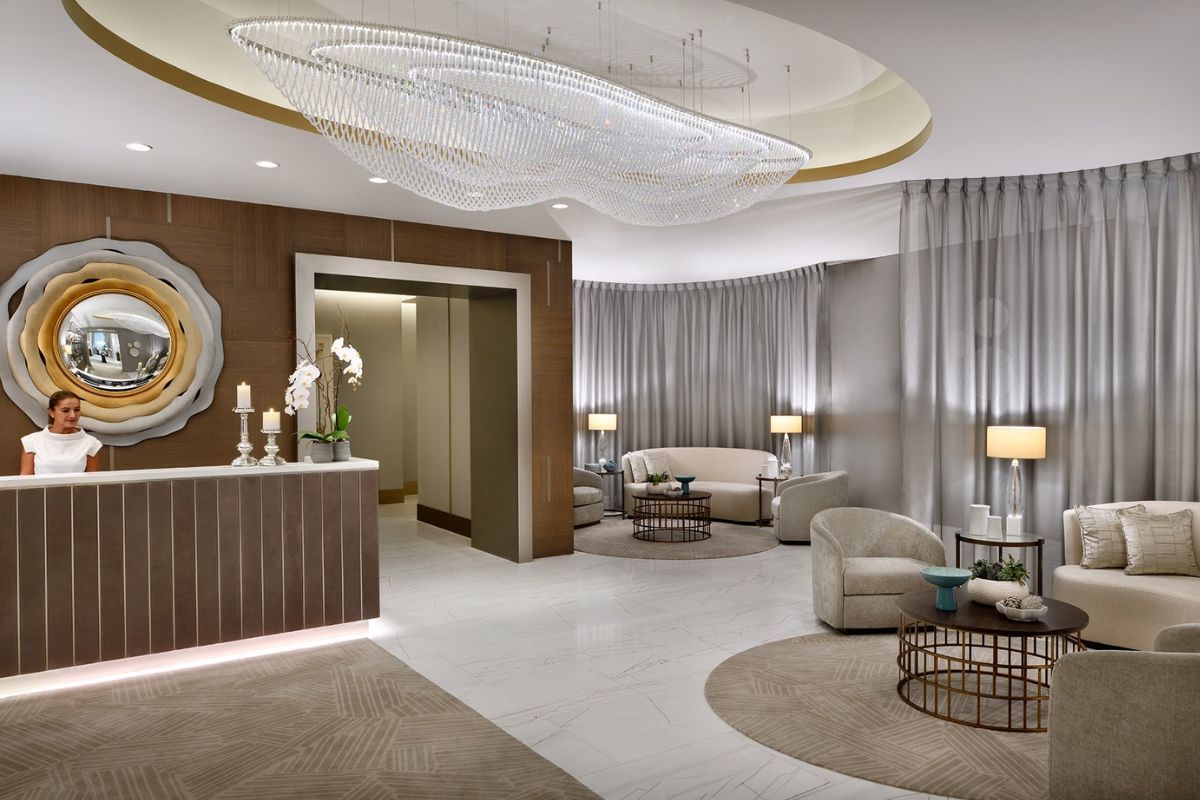 Many people prefer the Address Boulevard Spa to the other Address Hotel spas in the city because of the opulent facilities it provides. This Dubai spa features an indoor vitality pool as well as outdoor spa pools with private cabanas. They provide oriental treatments in a unique Arabic setting, lakeside cabanas, and a separate spa area for men and women. The spas include a fitness center, showers, a Finnish sauna, energizing steam rooms, traditional Hammams, and relaxation lounges, as well as indulgent massage and aromatic cleansing routines. You can make a trip to this spa to relax and unwind after you're done exploring the Downtown Dubai area. It is the perfect combination of relaxation techniques mixed with picturesque views all around it.
Location: Address Boulevard, Sheikh Mohammed bin Rashid Boulevard, Downtown Dubai
Timings: 9:00 am - 10:00 pm
Price: starting from AED 500
Other popular Spas in Dubai are:
Besides these spas, you can also visit the many other spas in Dubai.
Other popular Spas that you can try are:
Shiqui Spa
Chi, The Spa
Mandara Spa
Raffles Spa
The Ritz-Carlton Spa
Satisfaction Spa Dubai
Supreme Spa Dubai
Fusion Spa Dubai
The Nail Spa Dubai
Dreamworks Spa
02 Spa Dubai
Laguna Spa Dubai
Armani Spa Dubai
Moksha Spa Dubai
Cleopatra Spa Dubai