The digital revolution is creating massive opportunities for countries in the Gulf region to unleash new sources of innovation-led economic diversification and growth.
Startups in the region continue to attract significant interest from both local and foreign investors as venture capital deals dry up in other parts of the world due to global economic uncertainty and the fallout from the recent global banking crisis.
MAGNiTT, a Dubai-based research firm, said that though the Middle East registered a 42 percent decline in funding and deals, in line with global trends, the region's startups raised over $1bn through 193 deals.
The fintech industry remains the top pick for investors, despite recording a 51 percent year-on-year decline in transactions, according to MAGNiTT.
GCC's maturing digital economy coupled with region-wide innovative initiatives makes it an attractive place to launch or scale a startup for an increasing number of global entrepreneurs.
Startups are an integral part of GCC governments' economic diversification and job creation strategies. The sector has made impressive achievements over the years and the boom isn't slowing down if the success stories from Tarabut Gateway, Tabby and YAP, and the other startups featured here are anything to go by.
YAP

COUNTRY: UAE
DESCRIPTION: Digital banking app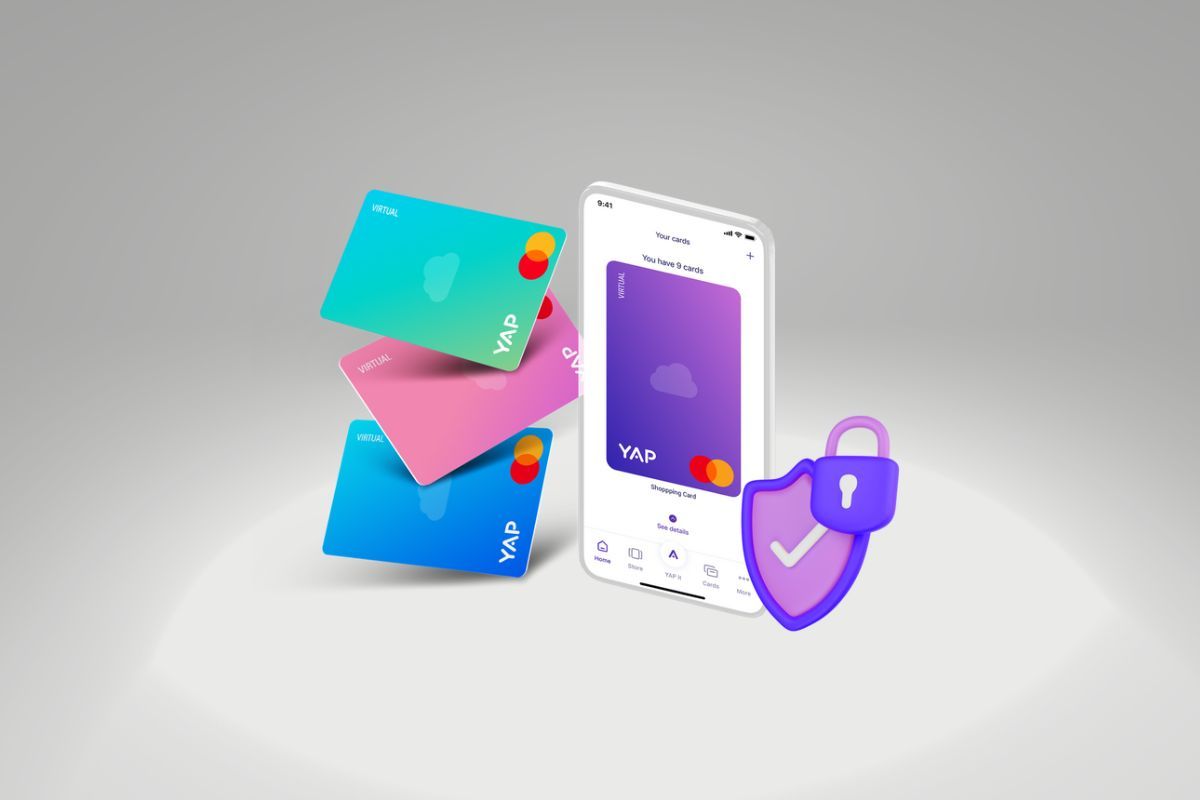 Dubai-based digital banking platform YAP raised $41m in a funding round that was led by Saudi Arabia-based Aljazira Capital in July 2022 to fuel its expansion into new markets and augment its product offerings.
The capital raise is unarguably a significant milestone for the digital banking platform that was co-founded by Marwan Hachem and Anas Zaidan in 2021.
"The momentum and growth we have seen since our launch validates the need for the YAP platform throughout the region. We look forward to expanding into new markets and enhancing our offering in the months ahead with these investments,"
Zaidan, YAP co-founder and managing director said after the funding round.
YAP plans to launch in Saudi Arabia this year and expand its services to Egypt, Pakistan, and Ghana. Partnerships are an integral part of the company's business model. At home, it has partnered with RAKBANK for retail banking and the Emirates Development Bank for SMEs.
The digital-exclusive bank is partnering with Bank AlJazira to launch consumer and business banking services in Saudi Arabia.
The digital banking platform's Pakistan unit partnered with Bank Alfalah in September 2022 to offer customized digital financial products and services for SMEs.
YAP offers consumer debit cards, virtual cards with Apple Pay and Samsung Pay spending analytics, YAP 2 YAP, money transfers, bill payments, and real-time notifications of purchases. It has a workforce of more than 300 employees serving over 150,000 customers across three markets.
Tarabut Gateway

COUNTRY: UAE
DESCRIPTION: Open banking platform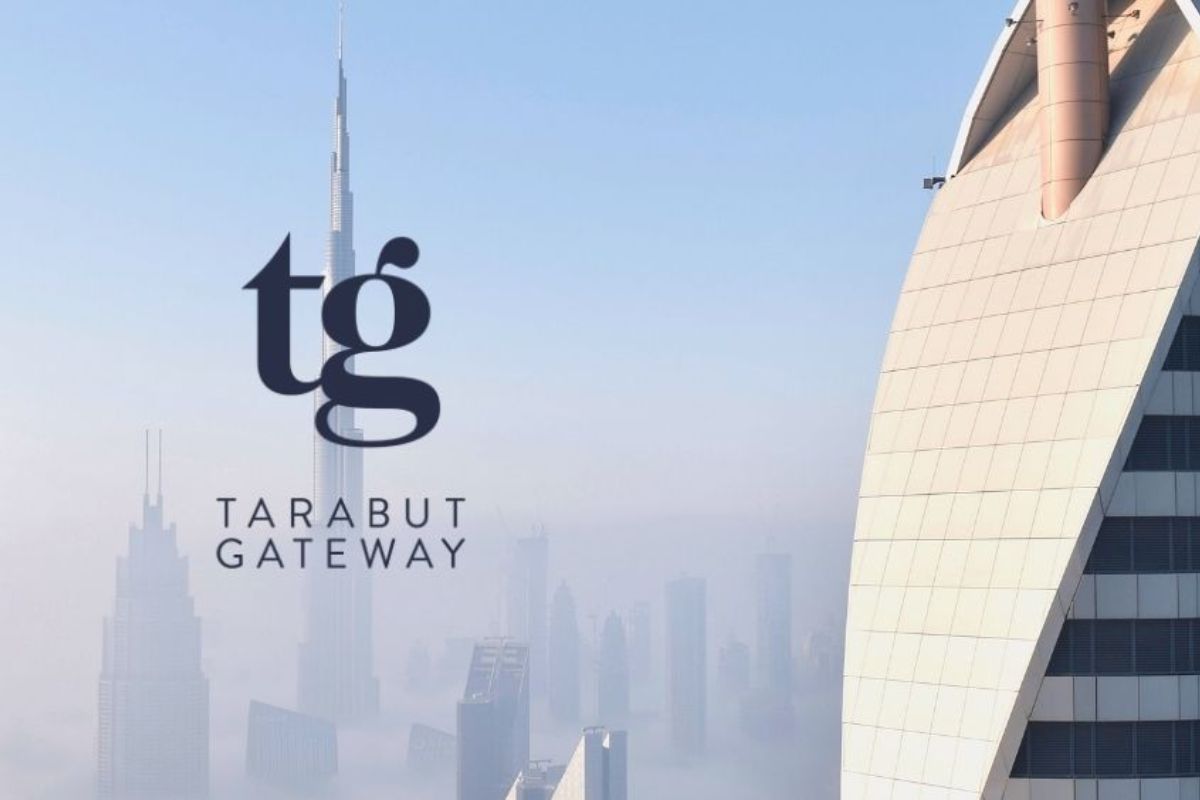 UAE-based Tarabut Gateway achieved a key growth milestone in May after the launch of its open banking services within the regulatory sandbox in Saudi Arabia.
With a presence in Bahrain, the UAE, and Saudi Arabia, Tarabut is the largest regulated open banking platform in the Middle East and North Africa. It offers banks and startups access to customer data to build innovative financial products.
Founded in 2017, Tarabut works with 35 banks in the MENA region, including 22 banks covering 90 percent of Bahrain, and 11 banks covering Saudi Arabia, including Alinma Bank, Arab National Bank, Saudi National Bank, and Riyad Bank – to achieve 60 percent market coverage.
The platform raised $32m in a Series A funding round led by Pinnacle Capital in May to accelerate its expansion in Saudi Arabia. It also partnered with the global digital payment leader Visa to create data-driven offerings such as credit risk assessments, advanced analytics, and insights.
Tarabut has more than 60 fintech companies in its ecosystem. It recently partnered with Saudi credit analytics solutions provider Qarar to provide faster and more reliable lending and micro-lending company Tamam to provide it with Account Information Services.
Earlier in March, the open banking platform joined forces with crypto assets trading platform Rain to offer faster, cost-effective fiat-to-crypto transactions to Bahrain end-users.
Tabby partnered with Majid Al Futtaim (MAF) to allow customers to better manage their spending and make purchases more conveniently both in-store and online. Currently, the BNPL platform's payment solution can be used in 15 percent of MAF's UAE mall tenants.
The fintech firm partners with retailers to provide consumers, both online and in-store, the option to defer paying for purchases for up to 30 days or to pay four equal monthly installments at zero cost. Over 15,000 global brands and small businesses, including H&M, Adidas, IKEA, SHEIN, noon, and Bloomingdale's use the company's BNPL solution.
Tabby

COUNTRY: Saudi Arabia/UAE
DESCRIPTION: Buy now, pay later app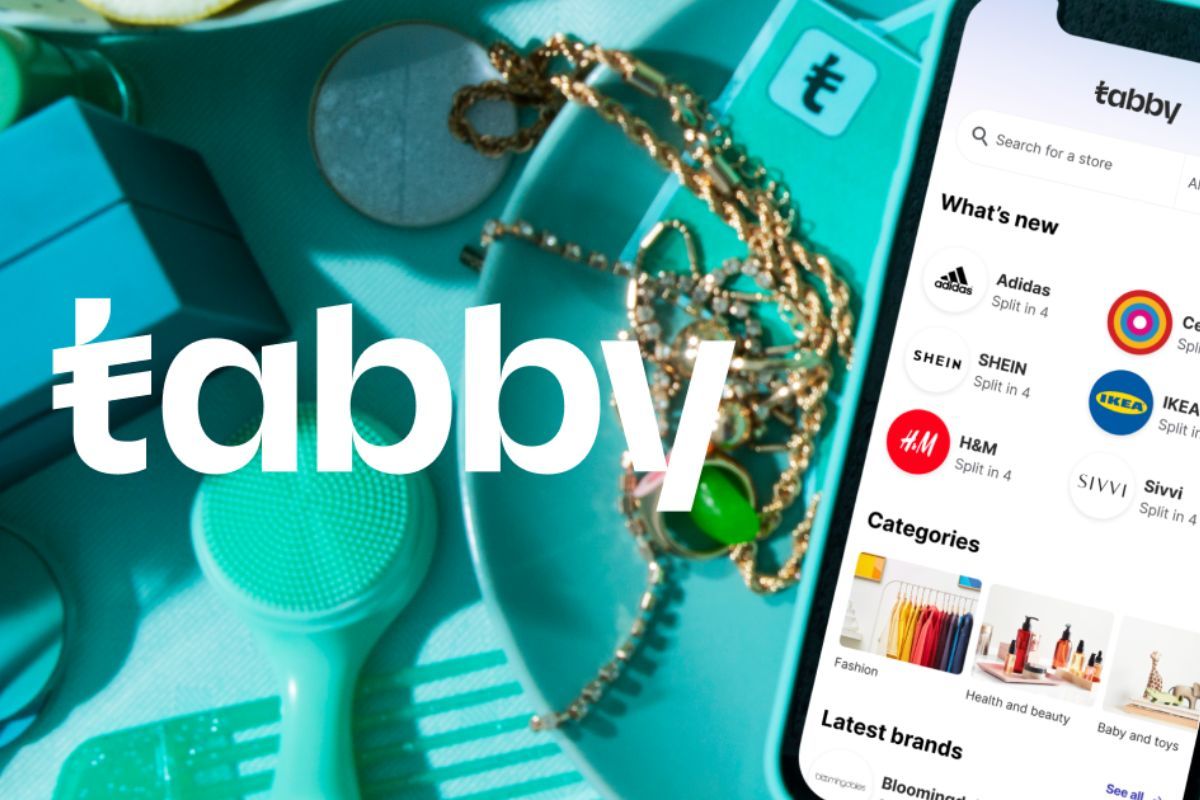 UAE's Tabby has raised a total of $744m from nine fundraising rounds as the buy now, pay later (BNPL) platform pushes ahead with growth plans. The fintech firm increased its debt facility to $350m in May and new funds will allow the company to serve more customers, retailers, and purchases.
"With rising interest rates and growing inflation, it has never been more important for people to have access to payment flexibility to stay in control of their finances,"
Hosam Arab, CEO and co-founder of Tabby said that the BNPL platform raised $58m in a Series C fundraising round in January. The funding round valued Tabby at $660m.
Founded in 2019 by Arab and Daniil Barkalov, the fintech firm has gone from strength to strength with over four million active shoppers across Saudi Arabia, the UAE, Kuwait, and Bahrain.
COFE

COUNTRY: Saudi Arabia/UAE
DESCRIPTION: Online marketplace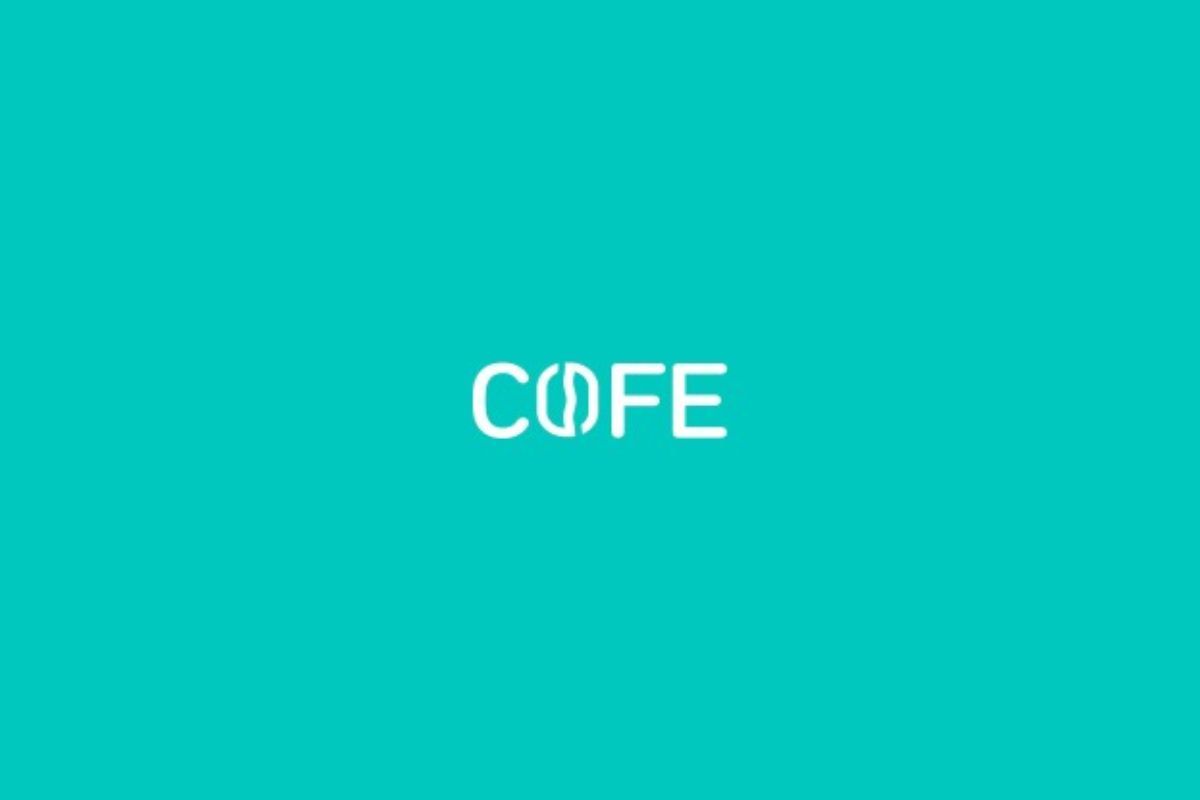 Coffee continues to thrive as one of the most consumed beverages globally. The global coffee market is projected to grow by 4.61 percent (2023-2028) to reach $110.7bn in 2028, according to Statista.
As one of the biggest players in this sector, Kuwait-born and UAE-based COFE is leveraging innovative technology to deliver coffee across the Middle East.
"COFE's story has been one of resilience. We have had some great opportunities, but not without challenges that have needed innovative maneuvering,"
said Ali Al Ebrahim, founder, and CEO of the coffee marketplace, in June after the company raised $15m in a Series B funding round.
COFE plans to use the proceeds to strengthen its e-commerce offerings, boost its position in the regional market and expand internationally. The platform, which entered the Saudi market in 2020, acquired the digital ordering platform Kaffeen in March 2022 to expand its customer base in the kingdom.
To further shore up its presence in Saudi Arabia, COFE partnered with the Public Investment Fund's Saudi Coffee Company whose mandate is to invest more than $319m (SAR1.2bn) in the country's coffee industry over the next decade.
Founded in 2018, COFE has grown exponentially over the years to become an integral player in the $44bn MENA region coffee market. The coffee marketplace is one of the most funded startups in the region, having attracted $28.2m in investment, according to Crunchbase.
COFE currently operates in the UAE and Saudi Arabia, and recently expanded into Egypt, with a soft launch in a few select cities.
Qashio

COUNTRY: UAE
DESCRIPTION: Spend management app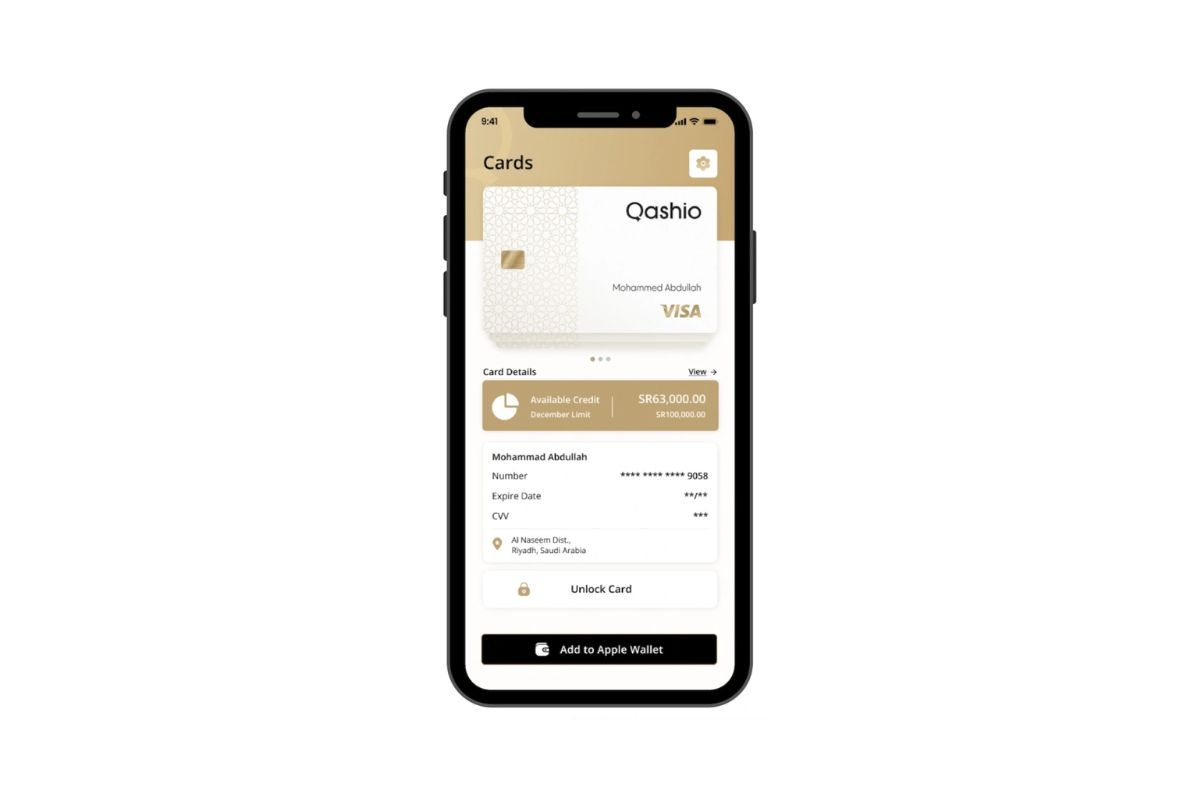 Dubai-based fintech firm Qashio was founded in 2021 by Jonathan Lau and Armin Moradi. The platform raised a $10m seed round in November 2022 from investors including One Way Ventures, MITAA, Sanabil 500 MENA, Nuwa Capital, Iliad Partners, and family offices.
Qashio launched in Saudi Arabia through a partnership with Alinma Bank in April, paving the way for the fintech firm to roll out both its SME and enterprise-grade spend management platforms to its customers in the kingdom.
The company recently partnered with biometrics solutions provider Facephi, which allows its users in the UAE and Saudi Arabia to per- form digital onboarding and identity verification without the risk of identity theft.
Qashio's software and virtual and physical cards allow businesses to automate and manage their spending more transparently, saving hundreds of man-hours and reducing petty cash leakage in the process.
The platform offers business owners and finance leaders full visibility and control of all expenses by providing real-time tracking for every expense, as corporate card spending in the UAE is expected to exceed $100bn and with Saudi Arabia estimates indicating close to double this amount by 2025.
It counts several brands and customers across Saudi Arabia and the UAE among its customers, including Nana, Swiss International, Yaa Foods, Al Shiha Group, Tasoru Holding, Instashop, and Saif Belhasa.
Rain

COUNTRY: Bahrain
DESCRIPTION: Crypto exchange platform Rain received its crypto-asset module licence from the Central Bank of Bahrain in 2019 following a two-year regulatory sandbox.
The cryptocurrency exchange platform is the first crypto-asset company to earn a regulatory license in the Middle East.
The company, which has satellite offices in Saudi Arabia, Egypt, and the US, allows traders to buy, sell, and store approved cryptocurrency across the GCC and Türkiye. Rain supports digital assets including bitcoin, Litecoin, Ethereum, Solana, Binance USD, and FTX Token.
It raised $110m in a Series B funding round co-led by Paradigm and Kleiner Perkins in January 2022 to further expand licencing in other jurisdictions across the Middle East and enhance its technology with an advanced trading platform.
The platform also secured in-principle approval from ADGM's Financial Services Regulatory Authority for permission to conduct regulated financial services activities from the financial hub.
"Working with regulatory bodies such as the FSRA is one of the fastest and most secure ways to offer cryptocurrencies to the region and benefits both customers and governmental bodies alike,"
Yehia Badawy, Rain co-founder said at the time of the licencing in January 2022.
Rain was founded by Badawy, Abdullah Almoaiqel, AJ Nelson, and Joseph Dallago in 2017.
Floward

COUNTRY: Kuwait/Saudi Arabia
DESCRIPTION: Flowers and gifts e-commerce platform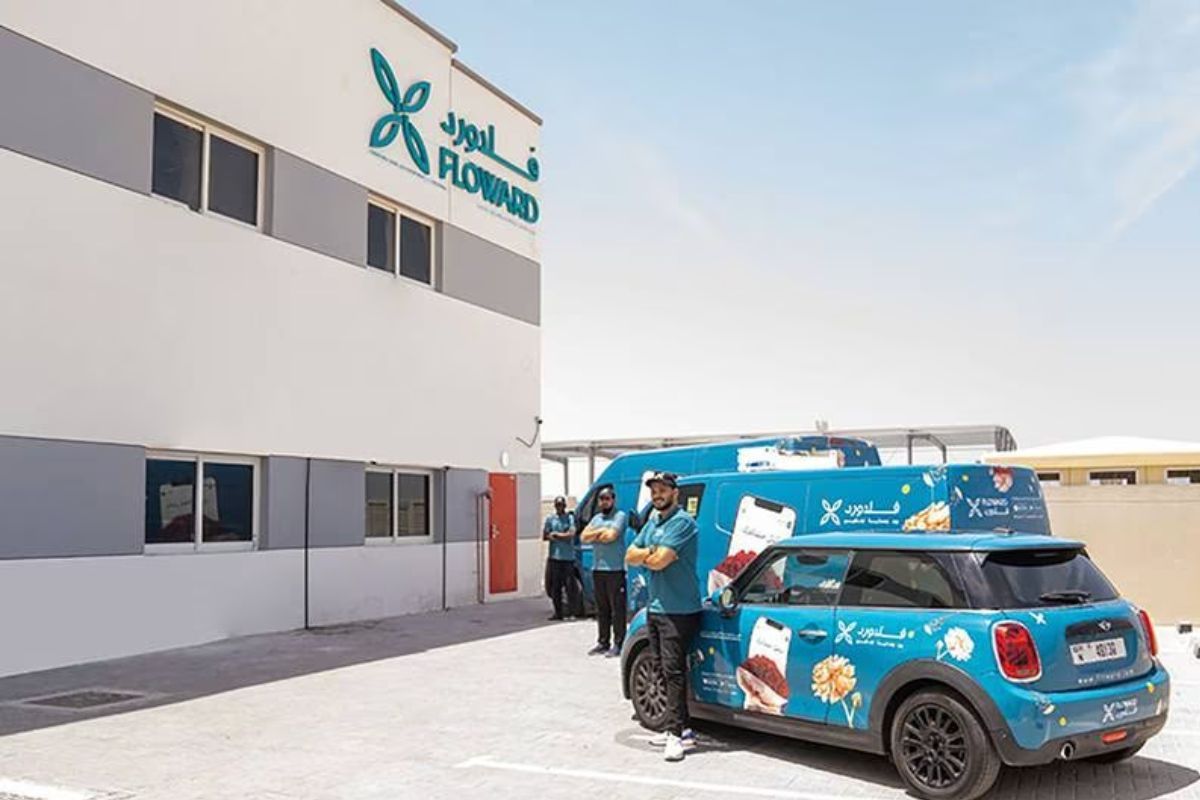 Since its founding in 2017 in Kuwait, Floward has solidified its position as an innovative industry leader by introducing multiple unique products and services to advance user experience while meeting customers' evolving needs.
The company sells fresh flowers, gifts, and products such as cakes, chocolate, and perfumes in 36 cities across the Middle East and the UK. In February, it secured $156m in a Series C Pre- IPO investment round led by Aljazira Capital, Rainwater Partners, and STV.
Floward plans to use the funds to further expand its gifting verticals and roll out its mergers and acquisitions strategy. Speaking at the Saudi Capital Markets Forum in February, Floward chairman and CEO, Abdulaziz B. Al Loughani said the company is currently going through a vital phase of its journey after announcing plans to go public.
"We would like to confirm that we have started our preparations for listing our company by establishing an IPO committee alongside our board members,"
Al Loughani added.
The company raised $34.2m from previous fundraising rounds, the latest of which was $27.5m in a Series B funding round in June 2021.
The flowers and gifts e-commerce platform completed the acquisition of Kuwait fragrances company Mubkhar in November 2022. Floward claims that it delivered 50 million flower stems in 2022, created over 1,000 direct jobs, and partnered with more than 400 brands and local talents.
Alma Health

COUNTRY: UAE
DESCRIPTION: Digital healthcare platform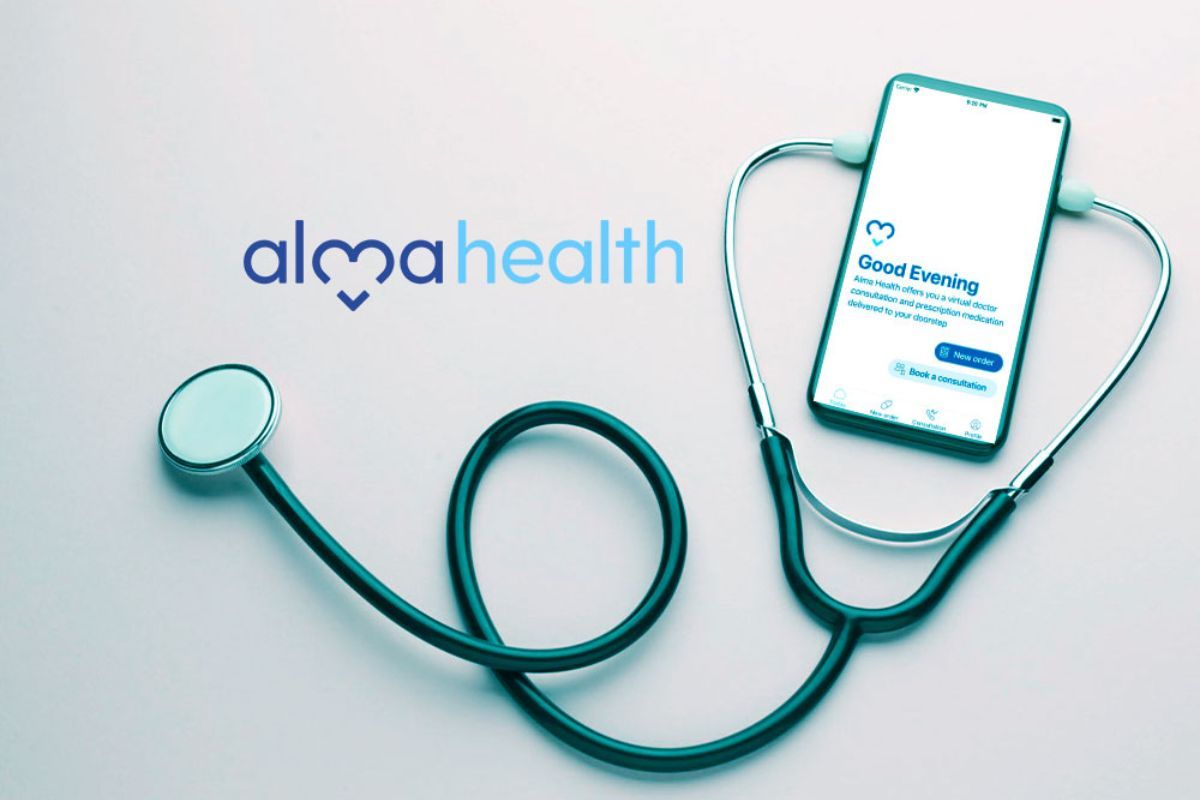 Alma Health is a digital healthcare provider that has recently expanded its services to Dubai, following successful operations in Abu Dhabi and Cairo. The company raised $10m in a Series A fundraising round to accelerate its growth in Saudi Arabia, enter new markets, and continue to hire talent.
"Alma Health is a vanguard digital healthcare provider on a mission to transform the lives of millions of people living with chronic conditions,"
said Khaldoon Bushnaq, co-founder of Alma Health.
The healthtech startup was cofounded at the height of the global pandemic in 2021 by co-founders Bushnaq and Tariq Seksek. It offers individuals virtual medical consultations through its application, connecting them directly with licensed in-house general practitioner doctors. Convenient lab tests can be conducted at home, and users can obtain prescription renewals covered by their health insurance, with same-day delivery at no extra cost.
Backed by global and regional venture capital firms, Alma Health aims to simplify the management of chronic conditions, such as diabetes, hypertension, and cholesterol. The healthcare provider is fully licenced as a healthcare provider by the Departments of Health in Dubai and Abu Dhabi, as well as by the Ministry of Health in Egypt.
Alma Health operates its own virtual clinics, staffed with physicians, who use the company's in-house developed technology to provide comprehensive care and management for chronic conditions. In addition, the healthcare provider owns and operates a network of cloud pharmacies specifically designed for the fulfillment and delivery of chronic care medications.
The company ensures the privacy and security of user data through 256-bit data encryption and compliance with HIPAA regulations. Moreover, Alma Health offers ongoing support, medication reminders, and automatic prescription renewals, while maintaining a comprehensive record of users' history and previous prescriptions.
Huspy

COUNTRY: UAE
INDUSTRY: Proptech platform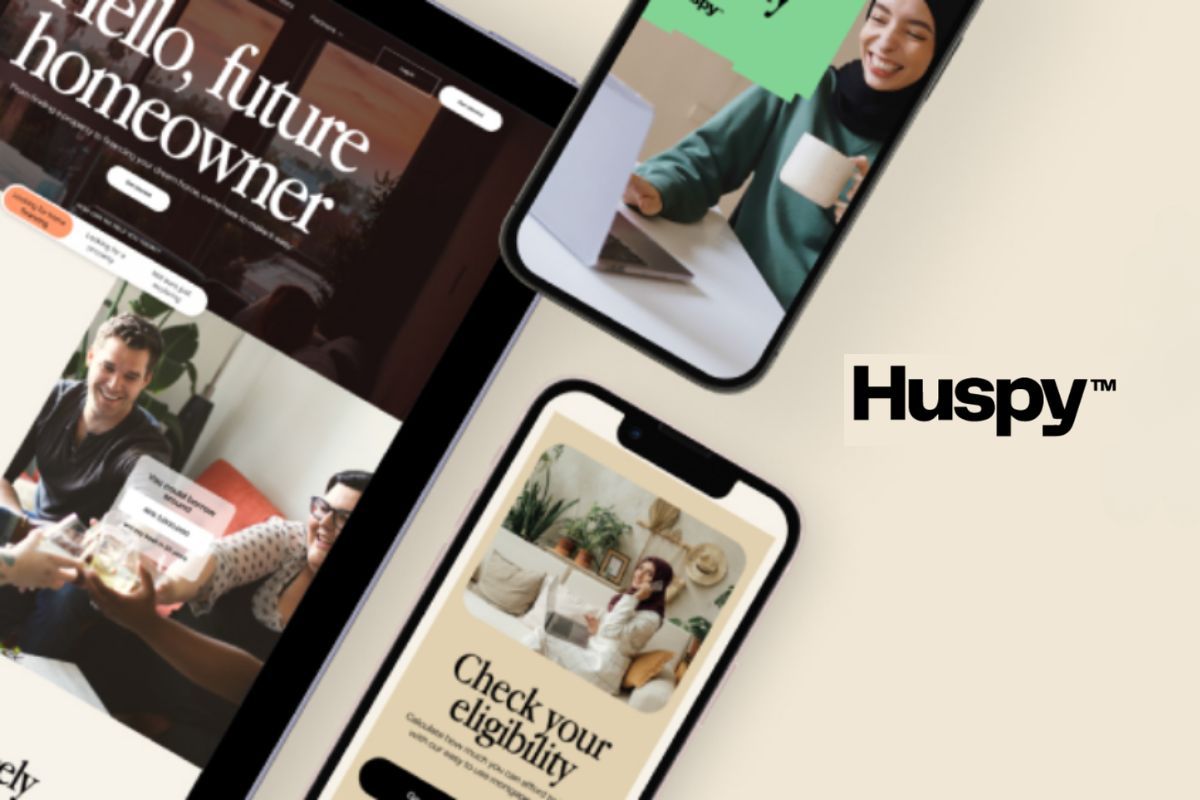 Launched in 2020, Huspy is a proptech startup that aims to revolutionize the process of the home buying experience, from finding a property to financing it and beyond. By harnessing technology to connect homebuyers, mortgage brokers, agents, and bankers, the startup provides wider access to home financing options. Its technology-first approach has led to its mortgage platform becoming the largest in the UAE.
Through its platform, prospective homeowners gain access to competitive mortgage rates and exclusive financing offers, all in one convenient location.
"Our customers secure mortgages much faster than traditional processes and 90 percent of all our financing requests receive bank approval due to our rigorous processes,"
says Fouad Chemlati, general manager, Huspy.
Huspy's comprehensive platform allows buyers to compile a shortlist of fully verified properties, schedule viewings at their convenience, receive mortgage offers, and even apply for financing directly through the platform.
In 2022, the company bolstered its presence in the UAE by acquiring three brokerages: Home Matters, Just Mortgages, and Finance Lab.
Meanwhile, having achieved a gross merchandise value (GMV) of $2bn, Huspy has set its sights on a $400bn GMV opportunity in its current operating countries – the UAE and Spain. Among the notable investors backing Huspy are Sequoia Capital India, Founders Fund, Fifth Wall, Chimera Capital, Breyer Capital, VentureFriends, COTU, Venture Souq, and BY Venture Partners.
Over the years, the brand has experienced significant growth in its global employee count, currently employing 300 individuals from more than 40 different nationalities.
Munjz

COUNTRY: Saudi Arabia
INDUSTRY: Proptech platform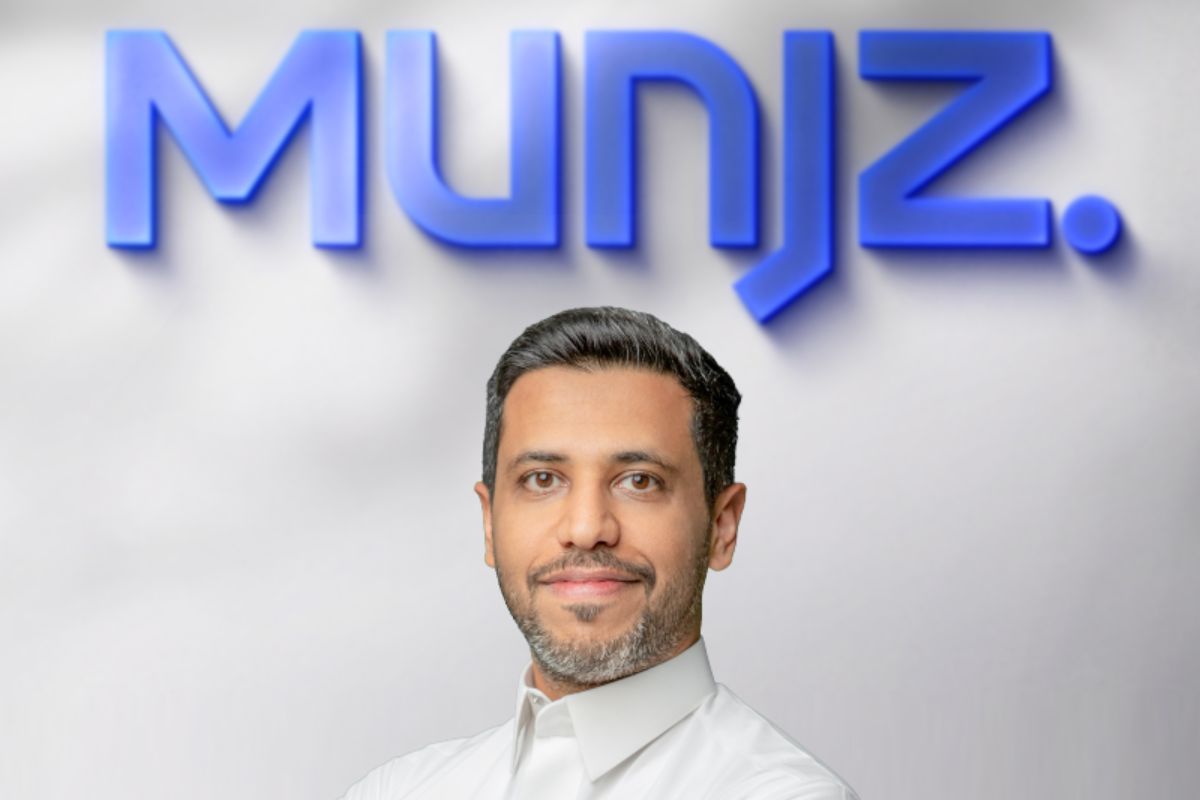 Munjz, a cloud platform for property and real estate management, successfully concluded Series A investment funding, raising $5m. The round was led by an undisclosed company along with Vision Venture, Almajdiah Investment Company, and Watheeq Proptech Fund.
Established in 2017 by Abdullah AlDaij (see pic below, centre), Munjz focused on providing maintenance services to individual homeowners through approved service providers. However, in November 2021, Munjz transformed its business model into a proptech software-as-a-service that targeted the business sector.
The new platform connects all properties into one centralized hub, enabling property managers and owners to efficiently manage their properties, associated facilities, and operations.
Since its launch, Munjz has onboarded 4,000 units with 75 active corporate accounts. Notable Saudi market players, including Almajdiah Residence, MacDonalds, and Dunkin Donuts, have also joined the platform.
This latest funding round aims to further strengthen Munjz's position in the Saudi market. The investment will be utilized to enhance the property management system (PMS) platform by automating facilities management processes, digitizing operations such as maintenance, cleaning, and contracting, and improving the user experience for all stakeholders.
Munjz plans to expand its customer base in both the residential and commercial sectors, increase the number of units served by the PMS platform, and focus on product development to introduce new features that benefit stakeholders in the real estate industry.
Darent

COUNTRY: Saudi Arabia
INDUSTRY: Property management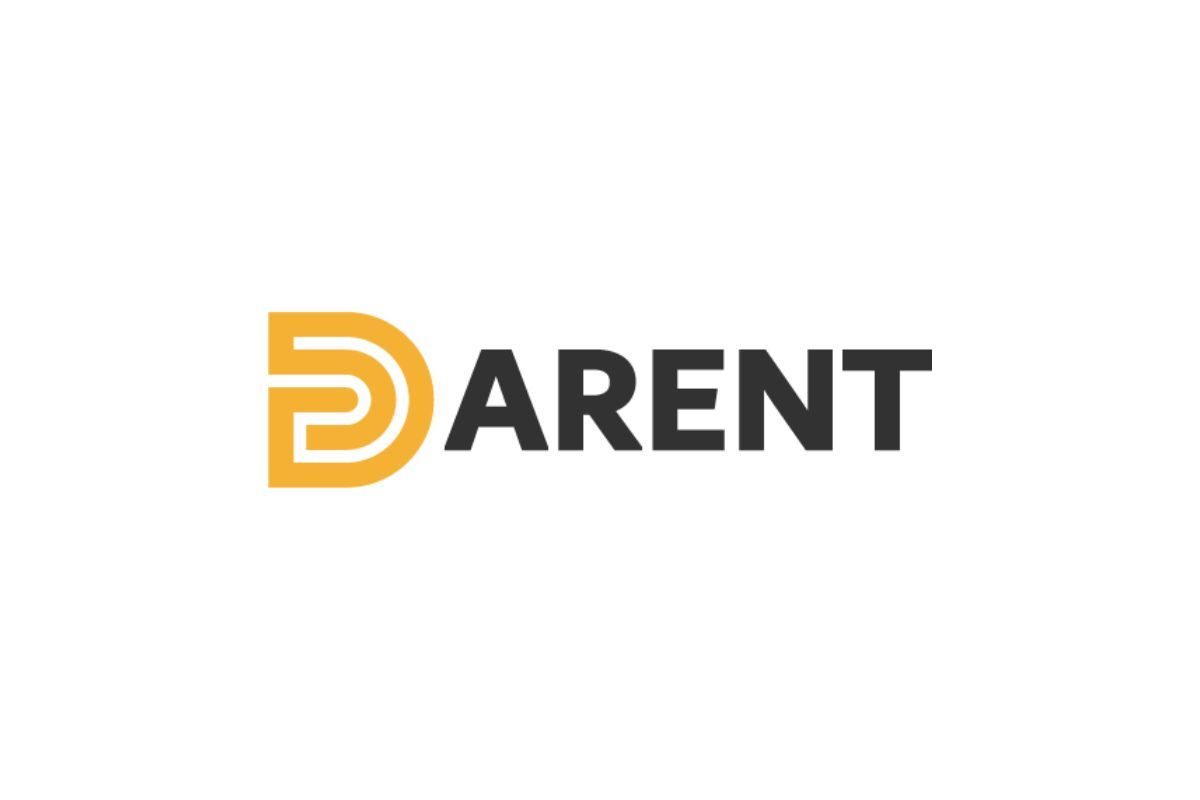 Darent, a property management startup, founded in 2021 by Dr. Hanin Al-Subaie, aims to offer the comforts of a home to tourists and travellers in Saudi Arabia.
The app-based platform links local and foreign tourists with residents across Saudi Arabia's cities by hosting daily rental options on its platform. It strives to be a residence and destination guide for travellers who are looking for authentic experiences in the kingdom.
Jeddah-based Darent raised $1m in a pre-seed round led by Watheeq Proptech Venture with the participation of other investors in 2022. Saudi Arabia is targeting over 100 million tourists by 2030 as part of its national vision. Darent hopes to be an early mover in the hospitality space by offering tailored accommodations for tourists visiting the kingdom.
"Darent seeks to contribute effectively to this sector by providing a unique travel experience for tourists which maintains the customs and traditions of the local community. As we are striving to provide a variety of residential spaces that meet the needs and requirements of various tourist groups, on one hand, we are keen on creating a safe investment opportunity for our hosts, on the other hand, along with the guidance needed to market their units in the best way possible to achieve excellent additional income at fair rates,"
Hanin Al-Subaie, founder and CEO of Darent, has said previously.
Darent's offerings can be accessed on an app that hosts a range of accommodation categories such as apartments for vacation rentals, villas, lofts, and chalets.
Shgardi

COUNTRY: Saudi Arabia
INDUSTRY: Delivery service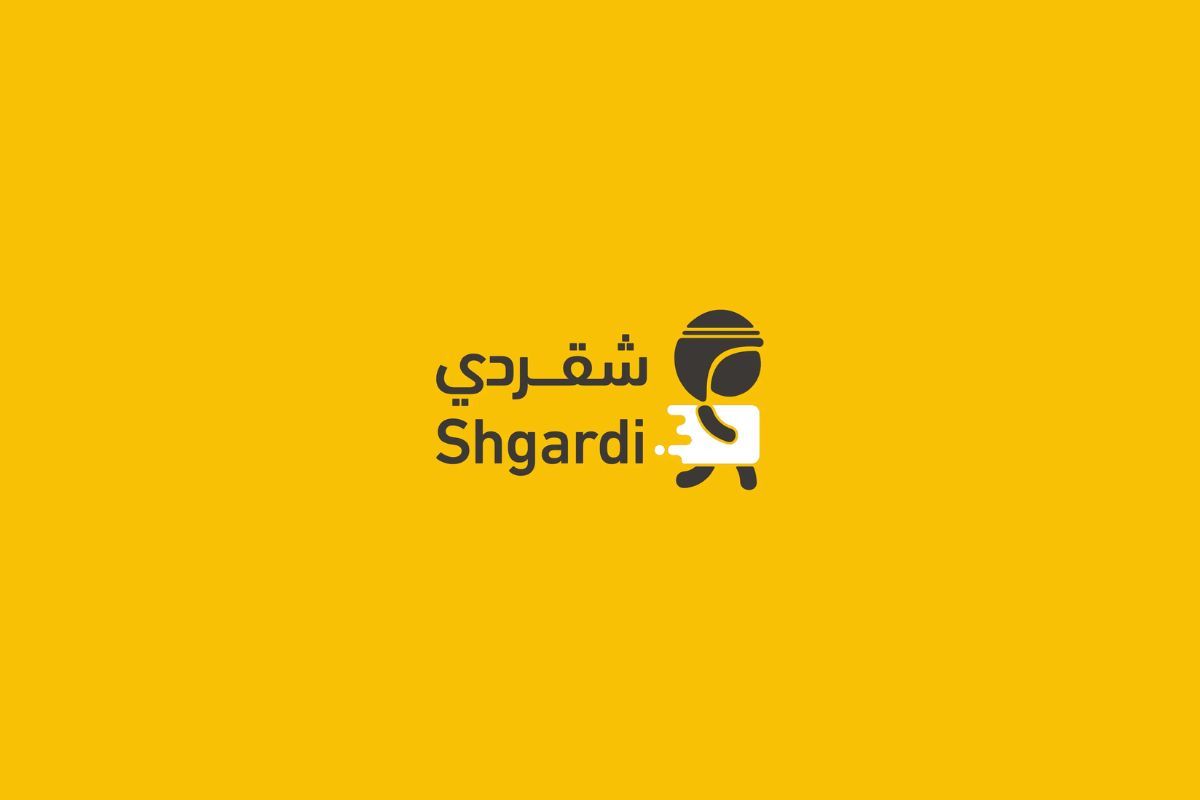 Founded in 2019, Shgardi is an on-demand B2C delivery app that 'delivers anything'. It started with food delivery but has expanded its services to include groceries, pharmacy, and package delivery services.
The pandemic allowed Shgardi to scale rapidly due to its business model, and it raised an undisclosed seven-figure sum in 2020. The funding was led by Mad'a Investment Company.
This was followed by multiple funding rounds that included family offices such as Al Rajhi, Alswailem, Alhabib, and other investors.
Over the past three years, Shgardi has expanded its operations to 80 cities, onboarded more than 10,000 partners, completed over five million orders, and served over three million customers.
Shgardi's scale-up has included the platform's transformation into a super-app that caters to multiple verticals based on the Amazon Web Services platform. Shgardi is poised to be a major player as Saudi Arabia's quick commerce industry is set to soar to four billion orders by 2026.
News Source: Gulf Business via DISCO