Dubai is well recognized for its top-notch skylines, pristine beaches, and high quality of life. The unique aspect here is the perfect blend of traditions and modernity. This city has experienced a significant transformation throughout time becoming a powerful metropolis. UAE nationals and residents are able to enjoy a more prosperous lifestyle compared to many other countries. People are not just able to live in optimal peace but also experience the feeling of true safety and security. One such aspect that adds to Dubai's high standards is its fantastic healthcare system, especially the hospitals that are backed by the government. Their healthcare facilities consist of cutting-edge technologies with highly skilled medical professionals to provide world-class services to people.
This is a guide to the best government hospitals in Dubai!
Rashid Hospital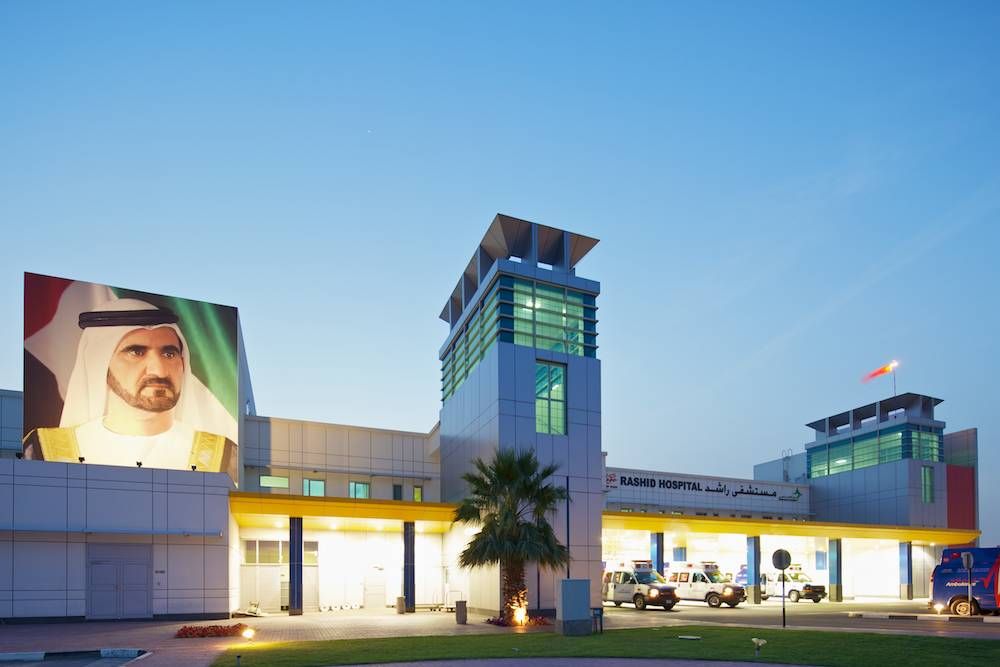 Started in 1973 and located in Dubai Healthcare City, Rashid Hospital is the largest and one of the most prestigious government hospitals in Dubai including 762 beds, state-of-the-art intensive care units, clinical support, operating rooms, emergency and trauma care. It has gone through multiple upgrades with time to keep up with the increasing population growth and frequent patients being admitted.
The hospital also provides inpatient and outpatient facilities and has the ability to handle 68 patients at once.
Rashid Hospital is the first hospital in this country to be awarded the Accreditation for ensuring the Best Practices in Biomedical and Clinical Engineering receiving it from the Emergency Care Research Institute (ECRI). The hospital stands out as being extremely prominent not only in the country but also in the whole Gulf region. Rashid Hospital's Trauma Centre is one of the best and largest trauma center in the UAE and the Middle East. They constantly work on providing immediate, immaculate, and precise protocols to save lives. The Trauma Center is very busy and receives at least 500-600 cases every day. Many of these cases are life-threatening as they include strokes, road accidents, cardiovascular problems, and many more. With a high rate of traffic accidents and injuries being caused because of these accidents, medical professionals and staff in the hospital provide emergency care as soon as possible and a rehabilitation strategy to ensure that patients return to living a high-quality life.
Beyond the medical aspects, the hospital also offers various other services for visitors and patients such as Administration Support, Customer Services, a children's play area, Public Relations Support, and a Health Education office.
There are also many situations where patients are transferred from other hospitals to Rashid Hospital. For times like these, they are always prepared to take care of people being admitted using maximum utilization of their health professionals and medical resources.
Timings: Open 24 hour
Contact: +971-4-291-2000
Location: Umm Hurair II
---
Dubai Hospital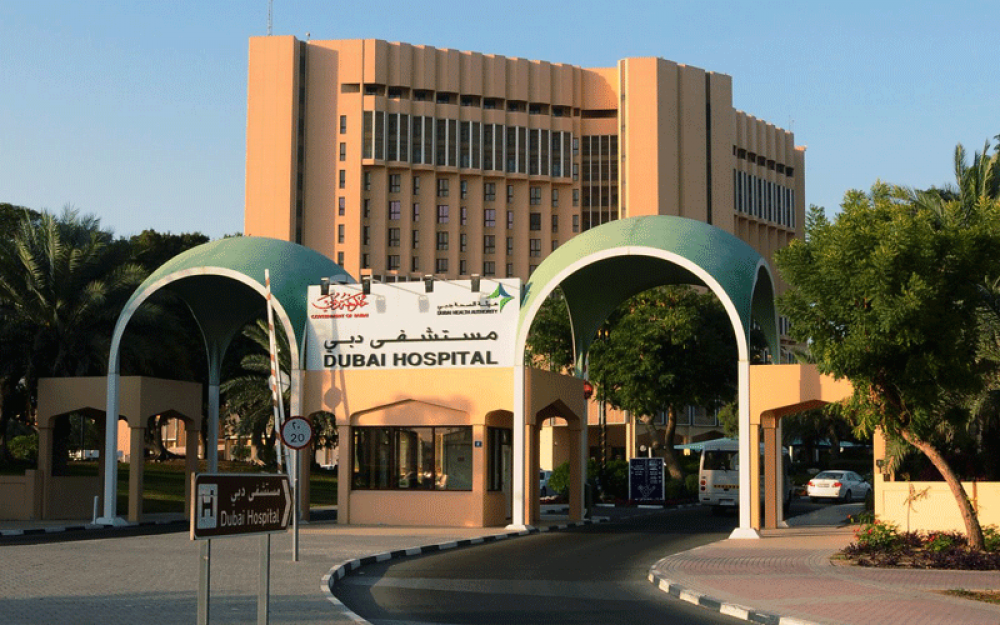 Dubai Hospital was founded in 1983 in Deira and earned its name for being one of the best government hospitals in Dubai and provides well-reputed services. At the moment they have 610 beds and 186 daycare services. The hospital includes more than 26 medical and surgery-associated specializations and many sub-specializations that have very advanced critical care units.
The hospital has a strong 24/7 emergency department which includes a highly specialized staff and high-level biomedical equipment. Dubai Hospital also provides unique services such as nuclear medicine which is rare in this region. Their other top-quality services include ophthalmology, nephrology, oncology, rheumatology, and ENT services. Numerous local, regional, national, and international awards have been given to the hospital such as International Customer Experience Certification, Government Global Star Rating, Dubai Government Excellence Program, Baby Friendly Hospital Certification (BFHI) from WHO, Integrated Management System (IMS) being practiced, and also the label of being a Mother-Friendly Hospital (MFHI).
Dubai Hospital is continuously innovating and providing advanced aid such as the nuclear medicine expansion of OPD services for more than 90 specialties.
To enhance customer experiences, they have a new parking structure, smart pharmaceutical services like a robotic pharmacy and a fully automated medication dispensing process, and clinics combining two specializations such as a Diabetes/Pregnancy clinic and a Rheumatology/Nephrology clinic.
They have implemented a sophisticated oncology triaging system from the UK, which provides oncology patients with free support services around the clock. Additionally, The Dubai Health Authority has expanded its dialysis service to include Dubai Hospital and the Al Tawar and Al Barsha Dialysis Centers.
Timings: 24 hours
Contact: +971-4-219-5000
Location: 222 Al Khaleej Street, Deira
---
Latifa Hospital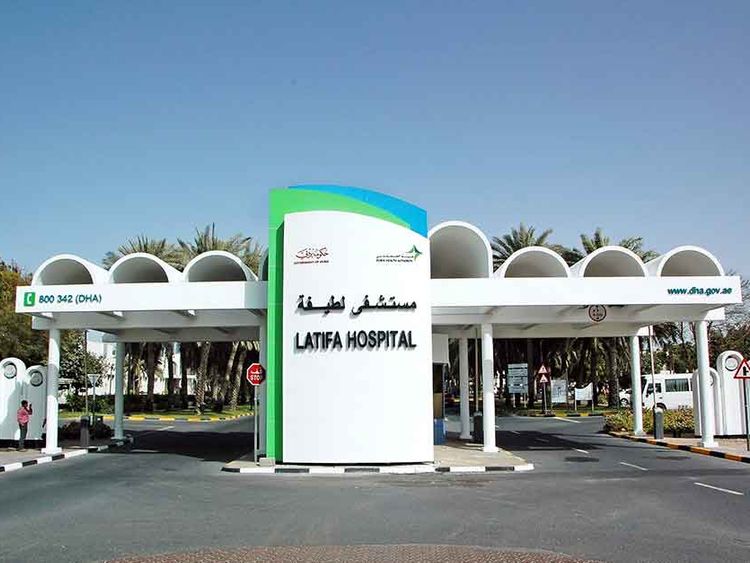 Latifa Hospital is one of the oldest and the first hospitals in Dubai catering to women and children. They offer a diverse set of services such as obstetrics, gynecology, and maternal care. It focuses on providing high-quality treatment for patients and has state-of-the-art facilities operated by a very qualified medical staff. With a pledge towards providing more comprehensive healthcare solutions alongside its status of being a governmental healthcare platform, Latifa Hospital assures its significant part in transforming the medical landscape of this city.
At the moment, there are around 344 beds available in the hospital's obstetrics, pediatric surgery, gynecology, and neonatology departments. There are also pharmacies, radiology departments, and rehabilitation centers in the facilities.
It is also regarded as one of Dubai's top public maternity hospitals. UNICEF deemed it a "Baby-Friendly" hospital in 2011 due to its outstanding medical services.
With the hospital keeping its high medical standards being a part of the Dubai Healthcare Authority, they operate on a more patient-centered approach. They carefully assess each and every procedure and often consult with the patients on how comfortable they feel, and how the treatments can make them feel more at ease. The medical professionals and the staff emphasize treading with compassion and care which is a focal point of keeping their approach more patient-centric.
Latifa Hospital has received accreditation by the US Joint Safety Commission for applying the safety standards since 2007. The hospital has also received a certificate of 'Mother-Friendly' Hospitals. It also serves as a referral because of its extremely remarkable and properly equipped Neonatal Intensive Care Unit, Fetomaternal services, and Paediacritic Surgery Unit. By now it is worth noting that Latifa Hospital is not just contributing towards this country's top-tier healthcare but is also setting up a stunning example of how healthcare should be provided to women and children.
Timings: 24 hours
Contact: +971-4-219-3000
Location: Oud Mehta Road, Al Jaddaf
---
Al Kuwait Hospital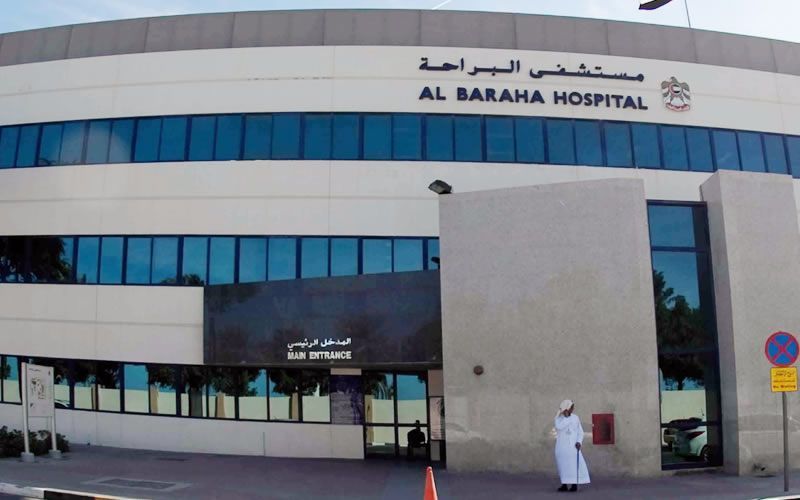 Previously known as Al Baraha Hospital, Kuwait Hospital was established in 1996, by Shaikh Rashid Bin Saeed Al Maktoum, the former ruler of Dubai. The inauguration took place with the presence of Shaikh Sabah Al Salim Al Sabah, the then Emir of Kuwait. Since then, it has been a prime hospital tending to various medical needs from providing treatment for patients and handling pregnancy efficiently to conducting medical testing for visa and health documents.  The name change is a nod towards its powerful role of delivering exceptional health and therapeutic services in the beginning stages.
Al Kuwait Hospital is located in the Deira Corniche and has a capacity of 154 beds to tend to the medical needs of residents and nationals in this city.
The hospital has also received the world-recognized accreditation of Joins Commission International which is awarded on the premises of reliability and the safe delivery of treatment with the utmost care. The JCI gives an opportunity to healthcare professionals from a hospital to enhance their communication, coordination, and teamwork along with many other learning possibilities to make them the best versions of themselves approved by global standards to serve their patients.
Al Kuwait Hospital has a strong legacy of four decades of keeping a high standard of how medical facilities should operate in this city and how it should contribute towards the development of the healthcare society.
Timings: Monday to Friday 07:30 AM to 07:30 PM, Closed on weekends
Contact: +971-4-271-0000
Location: Khaleej Al Arabi, Al Baraha, Deira
---
Al Jalila's Children Specialty Hospital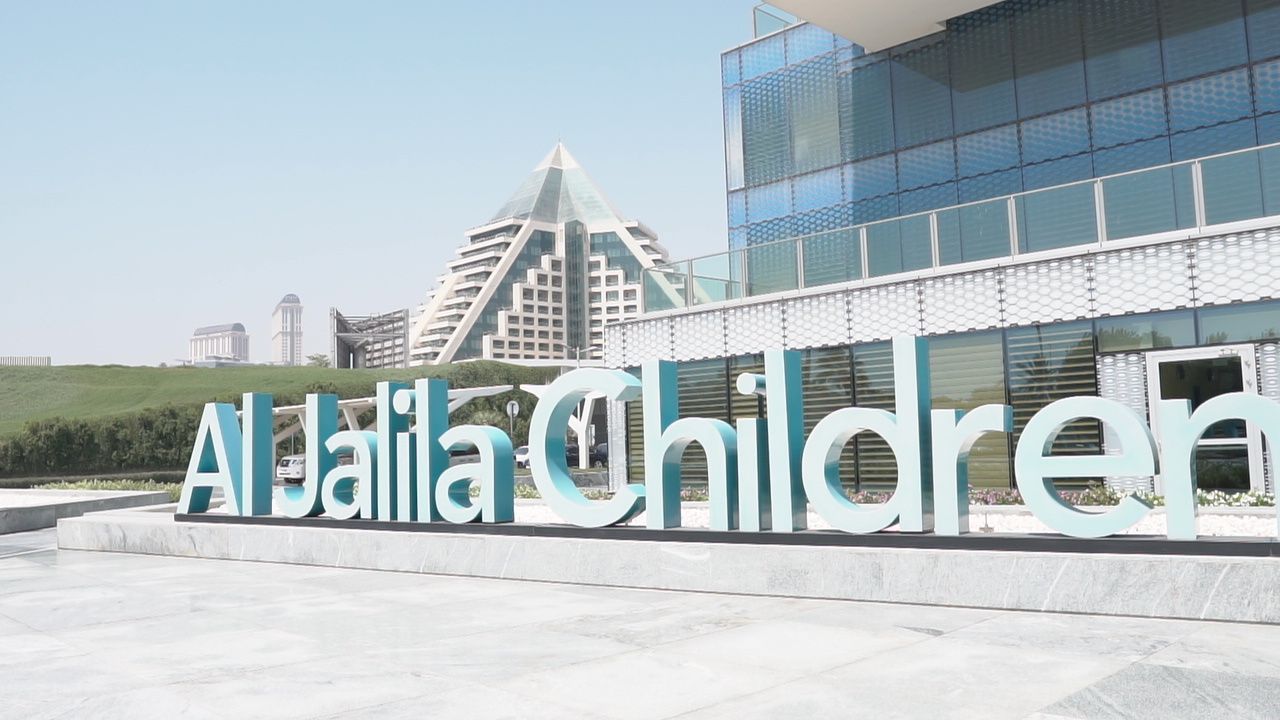 Al Jalila is a children's hospital located in Al Jaddaf and is the first hospital dedicated to kids and adolescents in the United Arab Emirates. It was started by His Highness Sheikh Mohammed bin Rashid Al Maktoum, UAE Vice President and Prime Minister and Ruler of Dubai. Al Jalila offers state-of-the-art facilities and a team of the best physicians and paramedics who have global experience. Furthermore, it is the only pediatric hospital in this country.
It includes a fully robotic laboratory as well as Dubai's first robotic pharmacy. The hospital also is committed to supporting cutting-edge research facilities, smart learning and development programs, and innovative clinical practices. Al Jalila Children's offers 200 beds and fosters an environment that is welcoming to children and families.
At Al Jalila, children can experience a stress-free environment during scans and X-rays thanks to glow-in-the-dark wallpapers and screens that include cartoon characters. Each patient room comes with interactive touch screens which allow them to stay in touch with their loved ones, play online games, and access social media platforms and educational portals when needed. Every inpatient room at Al Jalila has a designated study area, and private tutors are available to help children continue their education on hospital grounds.
To research and further improve the way healthcare is being provided in the region, Al Jalila has established strategic affiliations with the Children's National Health System in Washington D.C., and the Mohammed Bin Rashid University of Medicine and Health Sciences (MBRU).
Timings: 24 hours
Contact: 800 2524
Location: Al Jaddaf
---
Also Read: