With an assortment of activities, camp workshops are being customized to improve children's mind and body coordination.
If you're tired of the usual summer camps and seeking something different for your children as they prepare for a long summer break while their parents remain occupied, here's a selection of camps that offer unique experiences.
Many camps in Dubai focus on bolstering student endurance and honing the emotional intelligence of children.
With an assortment of activities, camp workshops are being customized to improve the mind and body coordination of children which are ultimately aimed at increasing flexibility, focus, and concentration.
Parkour summer camp
If your child is reluctant to take risks and hates jumping or adventure activities then book your child for these healthy and exciting sessions where they will be taught all the fundamental movement areas or parkour, jumping, climbing, vaulting, swinging, and balancing while fostering determination and building perseverance.
The camp which runs from July 3 to August 25 will cater to students of all ages and skill levels with venues at Al Quoz, Port Rashid, and Circle Mall, JVC in Dubai.
An early bird discount of 30 percent off can be availed when you book before Sunday, June 4. Super Early Bird Camp AM is priced at Dh770, Super Early Bird Camp PM is Dh693, and Super Early Bird Wallabies Camp is Dh770.
Aventura indoor summer camps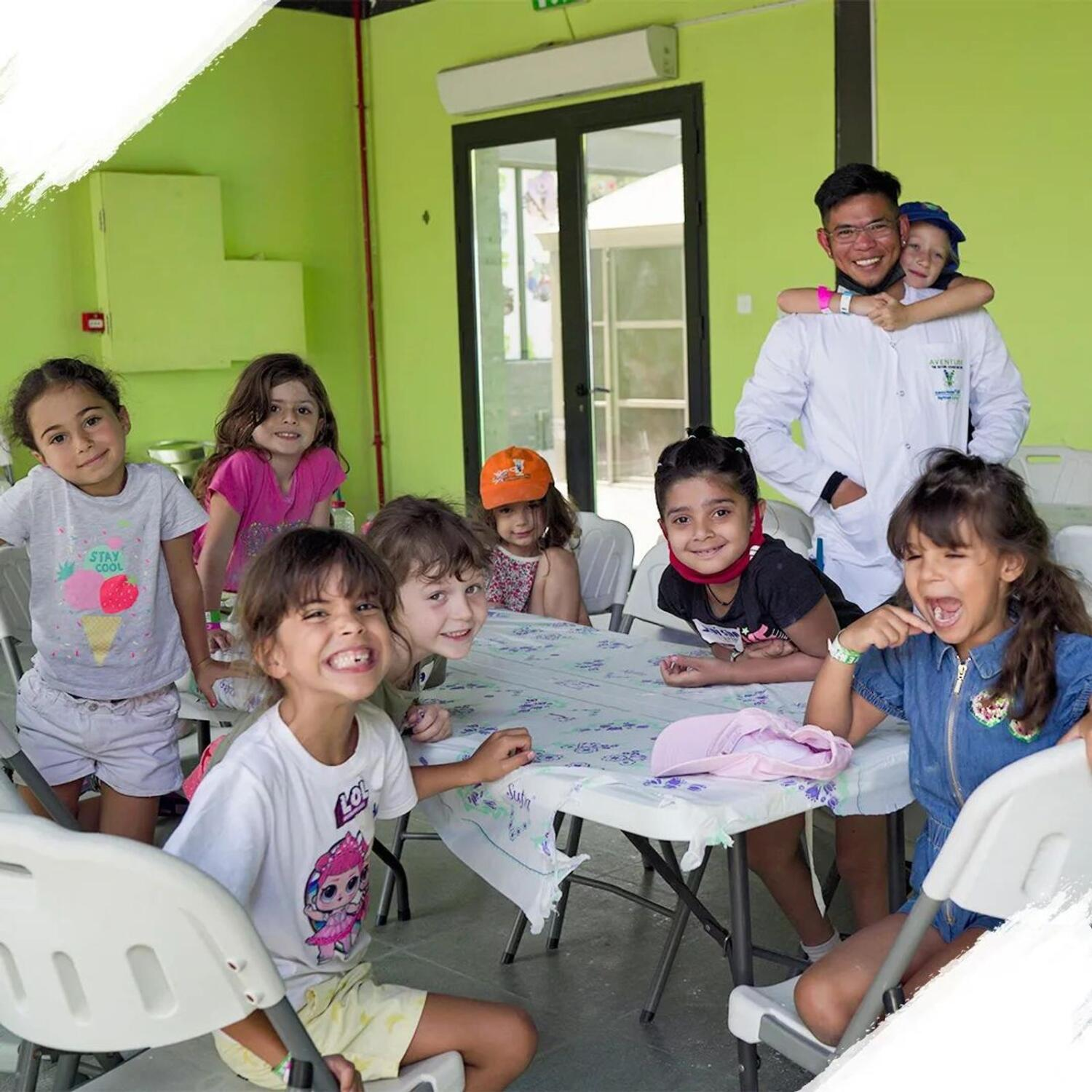 This camp has a plethora of nature and sustainability activities with around eight weeks of exciting themes such as Under the Sea, Lost in Space, Jurassic Week, Forest Life, Forensics Week, Camp Olympics, and more.
All camps nurture life skills and include elements of Science Made Fun, the Arts, Nature, and Sustainability, and team-building activities to keep campers moving, while they learn more about each other and themselves.
These hands-on weekly camps are designed for children from ages 5 to 12 from Monday, July 10 through Friday, August 18, 2023. Campers will make friends and learn something new with Aventura Camps at Bright Learners Private School.
It's located in Mirdiff with weekly summer camps from 9 am – 2 pm for Dh725 per week. The extended day price/hour/camper is Dhs 35/hour.
OliOli's Summer Blast Camps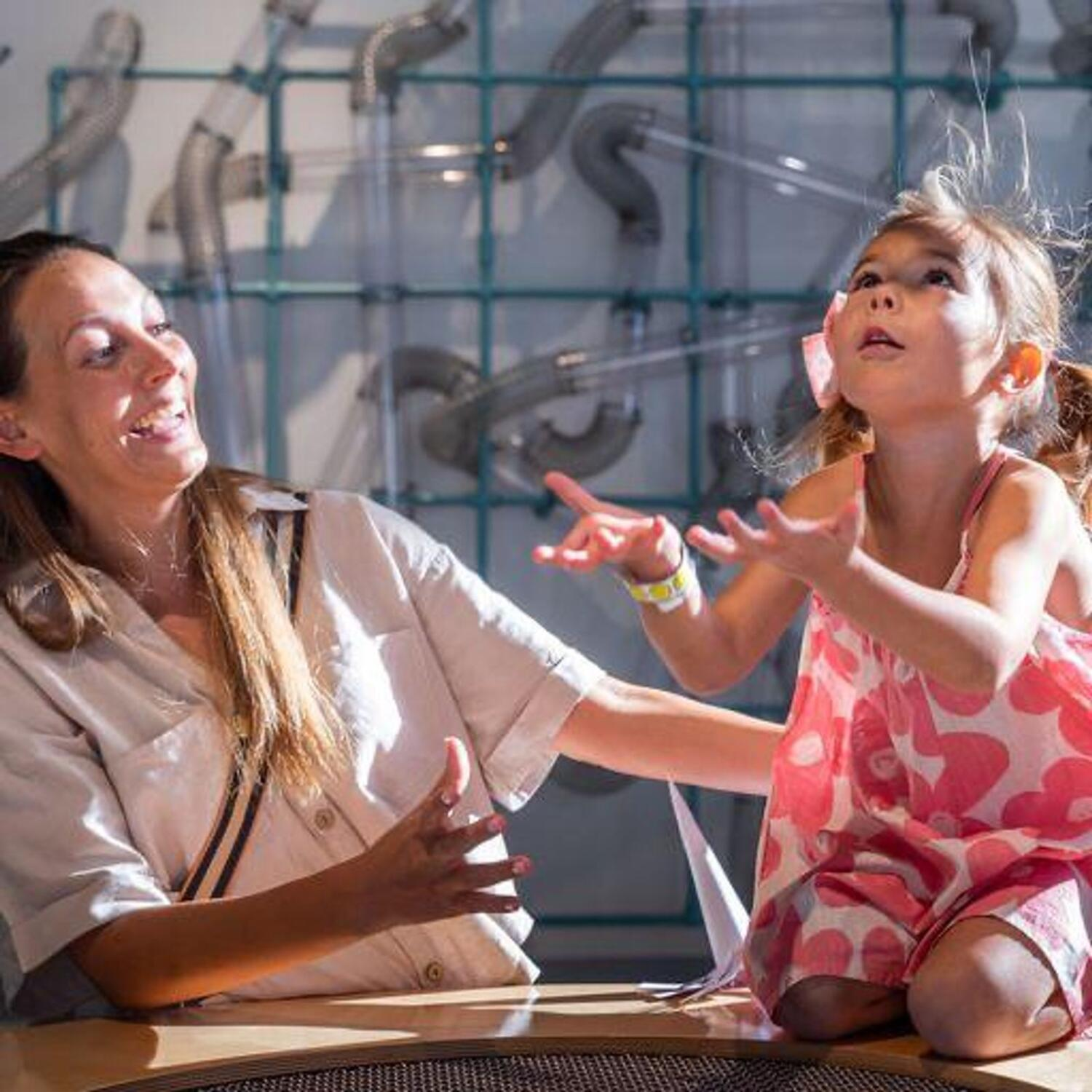 OliOli's Summer Blast Camps are back with specially curated activities to keep the kids engaged. Jurassic Blast promises to take kids into the Jurassic past with RAWR - active expeditions and hands-on activities that'll almost bring dinos to children.
Cosmic Blast will transport children into the intergalactic dimension with various challenges and workshops. Mess Blast will entail activities full of splashes. Tinker Blast is a workshop that is said to tickle children's creativity with an assortment of craft activities.
With three options available 'Morning Blast' is priced at Dh990 per week, 'Afternoon Blast' from Dh690 per week, and 'All-day Blast' from Dh1450 per week.
Eduscan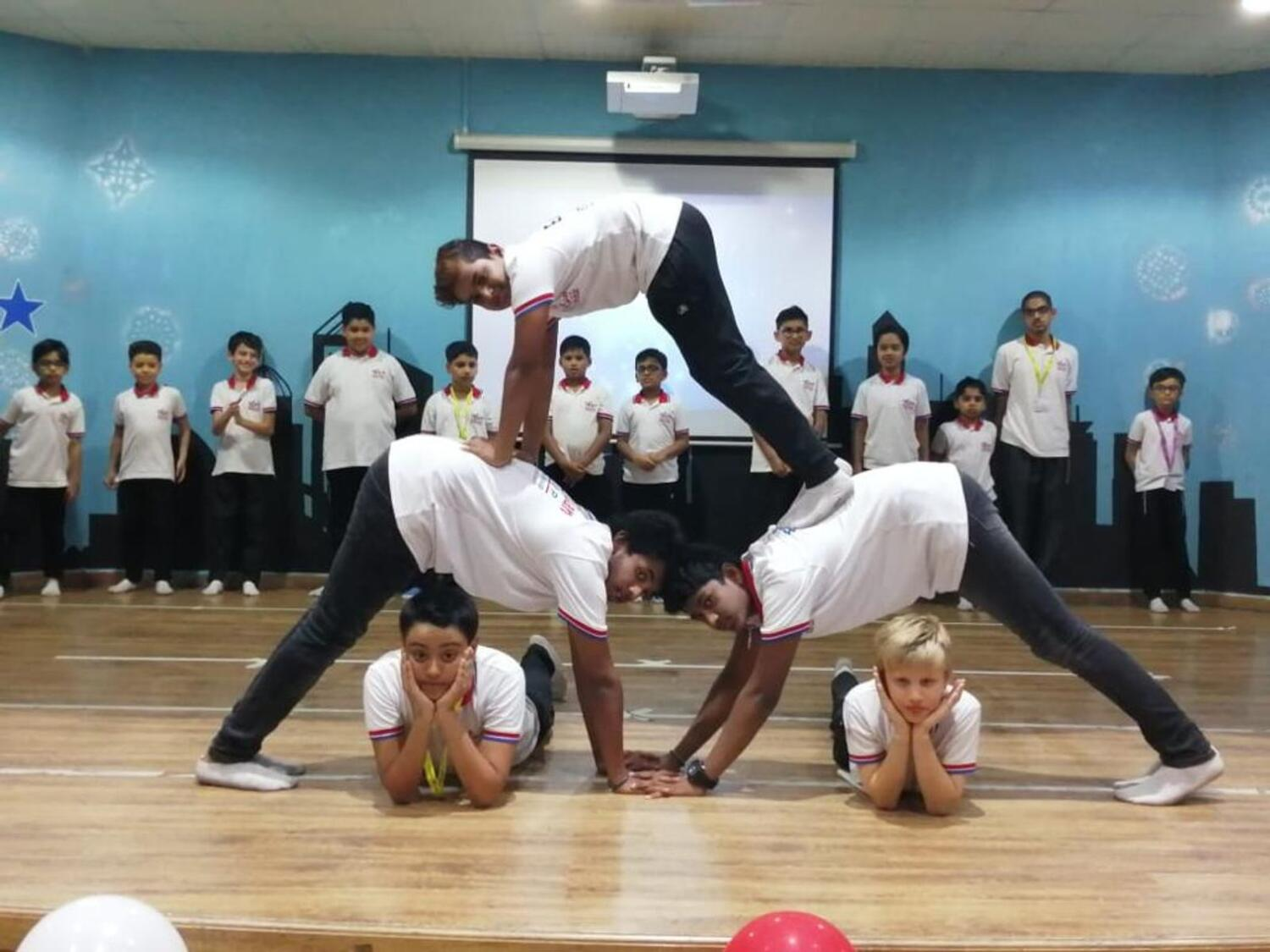 With a thrust on progressive academy training and skill development base, Eduscan camps are run by Dr. Alka Kalra, a licensed educational psychologist.
Apart from public speaking, creative thinking, memory, and concentration, participants across different training programmes also learn swimming, Ice skating, Brain gym, art and craft, mindfulness, karate, and sports, with the camp ultimately ending with a stage performance for parents.
Starting from July 3 to August 26 prices start from Dh311 per week with venues spread across Karama, Muhaisnah, DIP, and Al Qusais in Dubai to a camp location even in Sharjah.
The Green Planet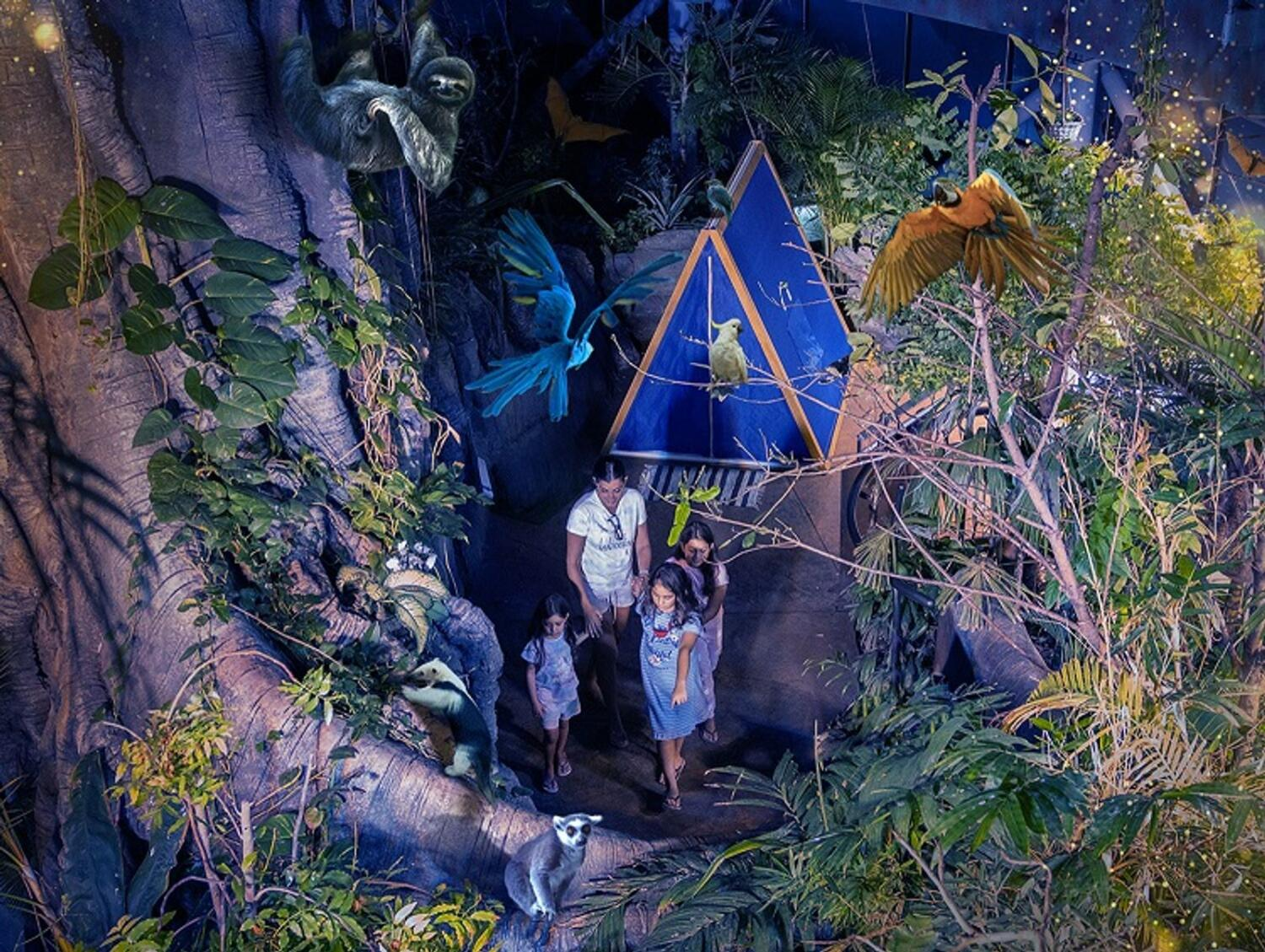 The summer camping experience at Dubai's indoor rainforest is back from June 2 to September 29. Families can enjoy an opportunity to sleep among the animals within the biodome, nestled inside cozy tents. Even sleeping bags will be provided for the overnight stay.
The Green Planet camping experience kicks off at 7 pm and offers a package that includes dinner and breakfast the following morning at the rainforest's café. For two adults in a regular tent, the price is Dh750, and children can join for Dh200 per child. If you're a group of four, you can opt for a larger tent at Dh1450, with additional members costing Dh300 each or Dh200 per child.
News Source: Khaleej Times