A trip to these places can create lasting memories for children as they interact with animals, offering valuable educational opportunities.
If you're looking for an entertaining activity to enjoy with your children during the Eid Al Adha holiday or for a weekend getaway, you might want to consider visiting the local zoo in your emirate or exploring the various fantastic locations across the UAE that offer thrilling animal encounters.
One of the newest and most impressive additions to the country's collection of mega attractions is Sea World Abu Dhabi, which recently opened its doors to the public. As the largest marine life theme park in the region, it promises an extraordinary experience. Taking your kids to these attractions can create cherished memories as they engage with animals while also providing valuable educational opportunities.
To help you plan your visit, here are some exciting options that will make your animal encounters truly unforgettable.
SeaWorld Abu Dhabi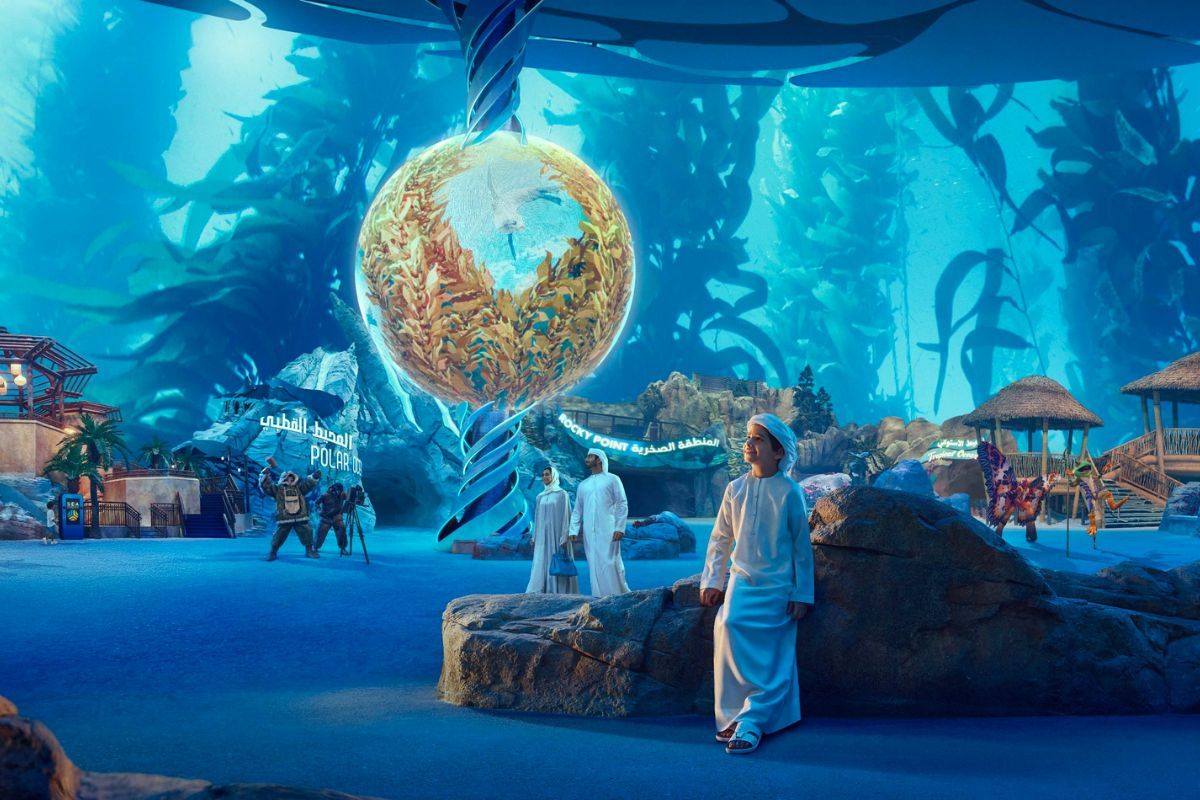 SeaWorld Abu Dhabi covers a sprawling area of 183,000 square meters and is divided into eight distinct zones, showcasing a remarkable collection of over 100,000 marine animals. The park follows a hub and spoke model, starting with the Abu Dhabi Ocean and extending to the captivating realms of MicroOcean, Endless Ocean, Tropical Ocean, Rocky Point, Polar Ocean (featuring the Arctic), and Antarctica (which is scheduled to open in the future).
In total, visitors can enjoy more than 15 interactive experiences and rides, including over 100 animal encounters and presentations, with more than 10 opportunities for up-close encounters with the animals. The park also boasts 20 live characters and performances, adding to the immersive experience. Additionally, there are 18 dining options available, both above and below the water, along with 13 shopping experiences to explore.
Situated on Yas Island in Abu Dhabi, SeaWorld Abu Dhabi offers online ticket purchases. The admission prices are Dh375 for adults and Dh290 for children, while children below the age of three can enter free of charge.
Al Ain Zoo and Wildlife Conservation Park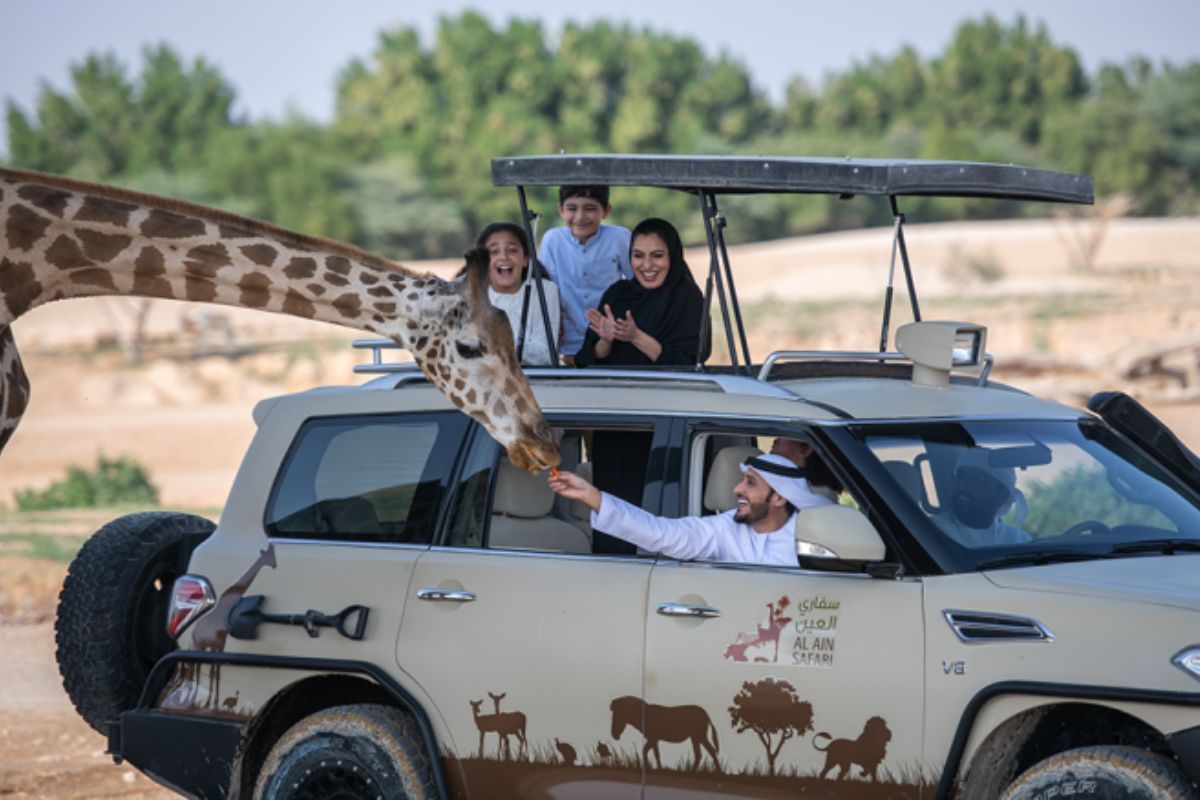 With an extensive collection of over 4,000 animals, the Al Ain Zoo offers an array of thrilling experiences for visitors of all ages. Whether it's the unforgettable opportunity to feed giraffes up close, ride camels, or enjoy the delightful Elezba petting zoo, there is something to captivate everyone's interest.
Renowned as the largest and most prestigious zoo in the region, Al Ain Zoo takes great pride in its well-maintained and spacious facilities. The zoo's transparent enclosures provide a unique viewing experience, allowing visitors to observe both native and exotic species. Among the remarkable animals to encounter are the Arabian oryx, Barbary sheep with their impressive horns, rhinos, hippos, tigers, lions, and many others.
Located near the Higher Colleges of Technology (HCT) Al Ain Women's College on Al Nahyan the First street, the zoo offers easy access for visitors. Ticket prices are Dh30 for adults and Dh10 for children aged three to 12 years old. Online bookings made through alainzoo.ae offer a special advantage of a 10% discount.
Emirates Park Zoo and Resort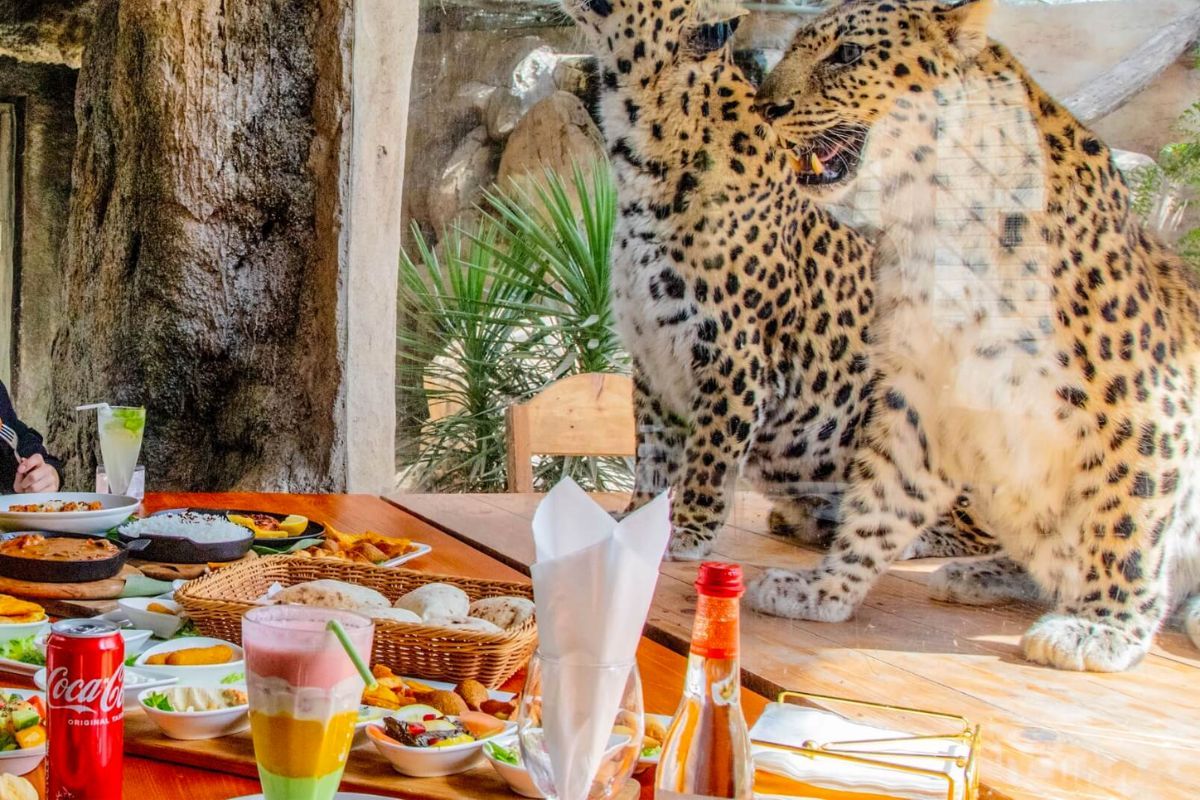 Emirates Park Zoo offers an extraordinary opportunity to encounter a diverse array of animals. Prepare for face-to-face encounters with magnificent wildcats, including lions, tigers, and leopards. Witness the elegance of herbivores such as giraffes and zebras, and observe the playful behaviors of primates like capuchins. The vibrant birdlife includes awe-inspiring owls, hawks, eagles, and beautifully colored parrots. Moreover, there are reptiles and other captivating creatures to discover.
For those seeking thrills, an exhilarating zipline experience awaits, adding an extra level of excitement to your visit. For a unique dining experience, guests even have the opportunity to dine with elephants, creating cherished memories that will endure. Don't forget to feed the hungry hippos, adding an adventurous touch to your zoo experience.
Located in the Al Shahama area of Abu Dhabi, Emirates Park Zoo offers a memorable experience. Ticket prices are Dh50 per person, and children under the age of three can enter for free.
Dubai Safari Park
Dubai Safari Park, a seasonal venue that temporarily closes during the summer months, sprawls across an expansive 119-hectare site. This remarkable park serves as a habitat for approximately 3,000 animals, representing a diverse range of wildlife. Within its vast expanse, you can encounter 78 mammal species, including an impressive variety of 10 different carnivores and 17 primates. The park is also home to 50 types of reptiles, 111 bird species, as well as a variety of amphibians and invertebrates. With such a rich array of animals residing in this natural environment, Dubai Safari Park provides visitors with an exceptional opportunity to observe and appreciate the marvels of the animal kingdom.
Guests can embark on a safari journey at Explorer Village and delight in the bird show presented there. For the little ones, the Amazing Creatures of the World show at the Asian Village Theatre is sure to leave a lasting impression. Other popular attractions for families include giraffe feeding, bird feeding, goat feeding, and pony walks.
Located on Al Warqa 5, Hatta Road, Dubai Safari Park offers various ticket options to cater to different preferences and experiences. The ticket categories are designed based on desired experiences. Starting prices for a Day Pass are Dh50 for adults, Dh20 for children aged three to 12 years old, and free admission for children under three years old. Additionally, two individuals accompanying a Person of Determination who can present an original Person of Determination card are granted free admission.
Dubai Crocodile Park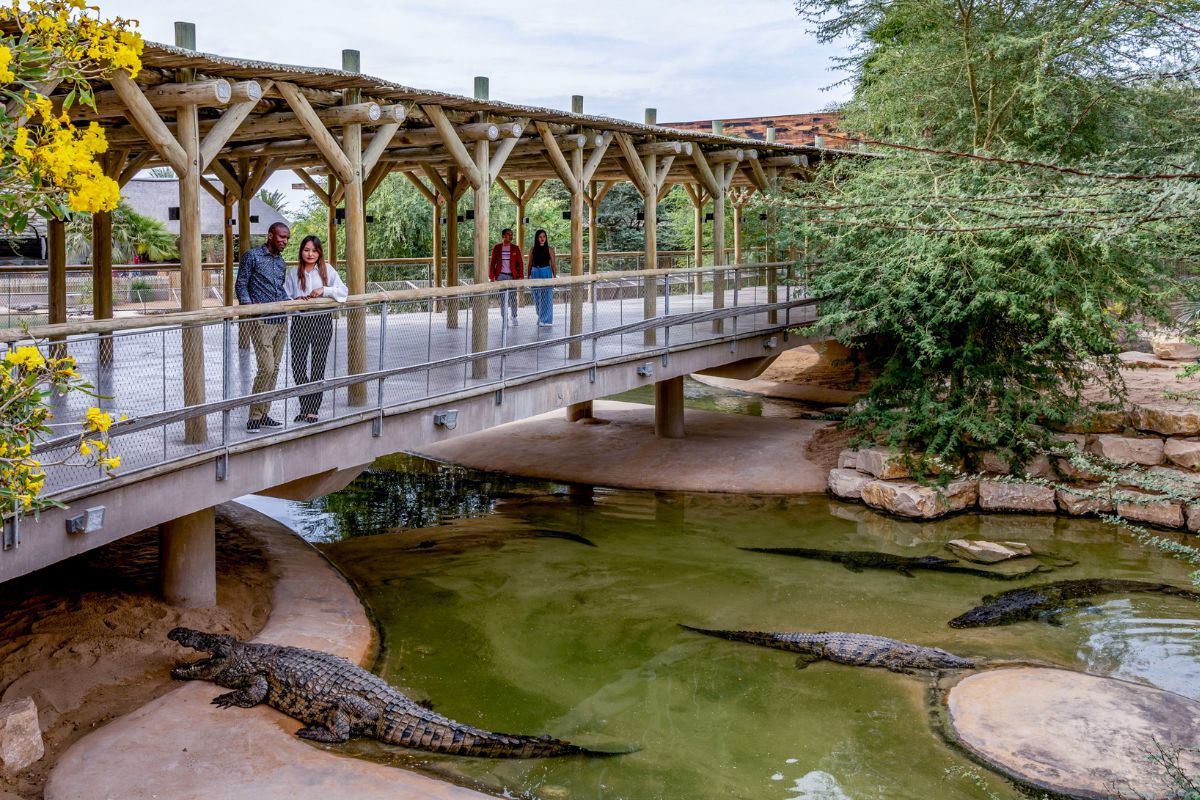 Excitement awaits animal enthusiasts with the recent opening of the Crocodile Park, a fantastic destination for families. Welcoming visitors just days before Eid Al Fitr in 2023, this park is a haven for nature lovers. Spanning an impressive 20,000 square meters, it provides a home to 250 lively Nile crocodiles. The reptiles, spanning various age groups, thrive within a meticulously controlled climate environment. Among the captivating crocodiles, guests can witness 150 adult individuals, comprising 30 males and 120 females.
Beyond the crocodiles, the park offers a wealth of family-friendly experiences. These include a unique natural history museum, unlike any other, and an African lake-themed aquarium. The expansive outdoor areas are beautifully landscaped, providing ample space for exploration and enjoyment.
Visitors are provided with various viewpoints to observe these magnificent creatures, and the park features multiple feeding stations for an interactive experience. From close encounters to feeding sessions, there are opportunities to connect with the crocodiles in a memorable way.
Located in Dubai's Mushrif area, adjacent to Mushrif Park, the Dubai Crocodile Park is conveniently accessible. Ticket prices are Dh95 for adults and Dh75 for children aged 3 to 12, making it an affordable outing for the whole family.
The Green Planet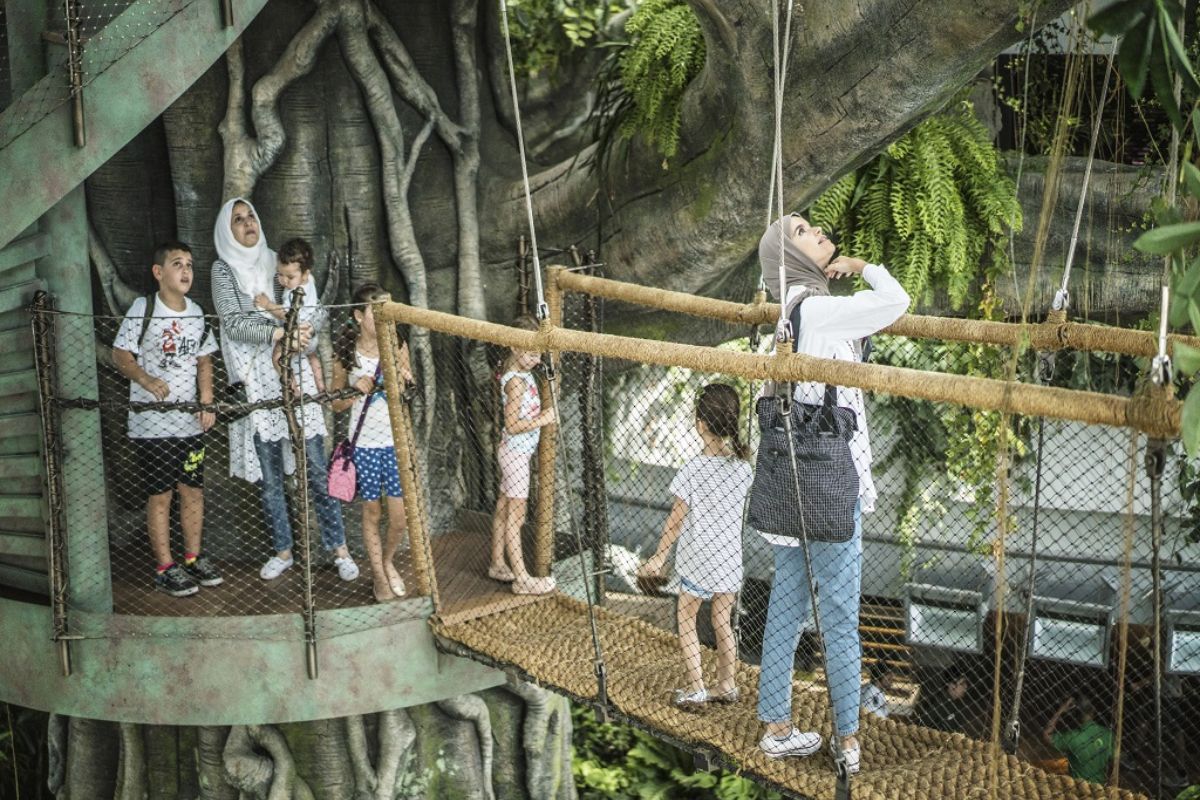 Families can explore the Green Planet, an extraordinary destination featuring a captivating bio-dome comprising four levels: the Canopy, the Midstory, the Forest Floor, and the Flooded Rainforest. Within these levels, visitors can immerse themselves in a tropical rainforest environment that houses over 3,000 plants and animals.
As an exciting development, UAE residents can now participate in the official "Adopt an Animal" program. This unique initiative allows individuals to actively support and care for a range of fascinating creatures within the tropical rainforest setting. With options to adopt remarkable species like Lemon the sloth, Kendrick the lemur, Amal the slow loris, and more, participants can make a one-year commitment to provide ongoing care and support for their chosen animal.
For visitors who prefer to explore as guests, both children and adults will have the opportunity to discover various plants and animals within the Green Planet. Additionally, they can learn about cultivation and sustainability methods while gaining insights into interconnected systems.
Located in the heart of Dubai at City Walk, Al Wasl, the Green Planet offers general admission tickets priced at Dh140, with online booking available at Dh110. Children under the age of 3 can enter for free, making it an inclusive experience for families.
Sharjah Arabian Wildlife Centre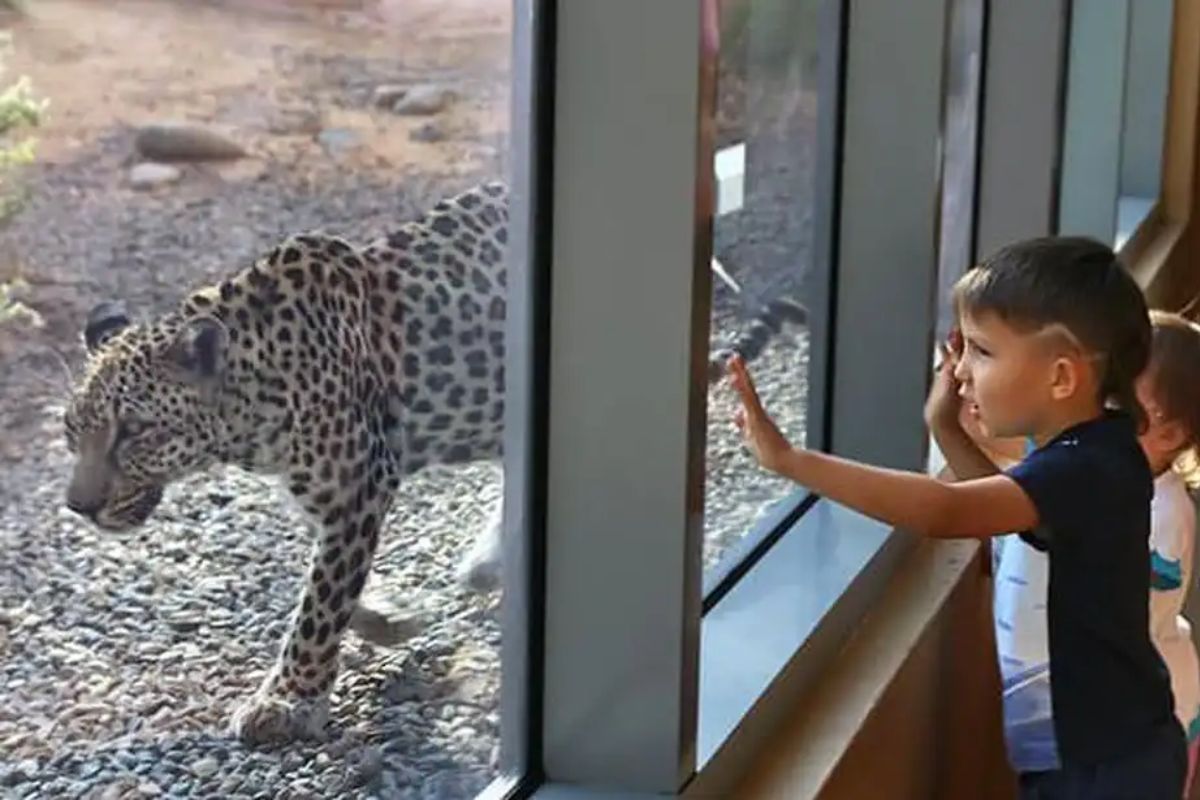 Arabian Wildlife Centre offers an immersive experience with four captivating attractions for visitors to enjoy. This desert park serves as a sanctuary for a diverse range of creatures, including majestic Arabian oryx, swift cheetahs, playful baboons, intriguing hyenas, and a fascinating array of snakes, bugs, and reptiles.
Within the center, the Islamic botanical gardens provide an opportunity for visitors to explore the native flora and fauna of the region, along with the herbs and spices found in the country. The gardens offer a glimpse into the natural beauty of the area.
The Natural History Museum within the center is a popular attraction for both children and adults alike. It showcases interactive exhibits covering a wide range of topics, from the origins of the universe with the Big Bang to dinosaur fossils. Visitors can also engage in hands-on experiments with electricity, making for an educational and engaging experience.
Young visitors will delight in the petting zoo, where they can have a close and interactive encounter with various animals, including friendly donkeys, beautiful peacocks, playful goats, and even camels.
Located on Al Dhaid Road, Interchange 9 in Sharjah, Arabian Wildlife Centre offers an accessible location for visitors. Ticket prices are Dh20 for adults, and children under the age of 13 can enter for free, ensuring an affordable outing for families.
UAE Pygmy Zoo in Ajman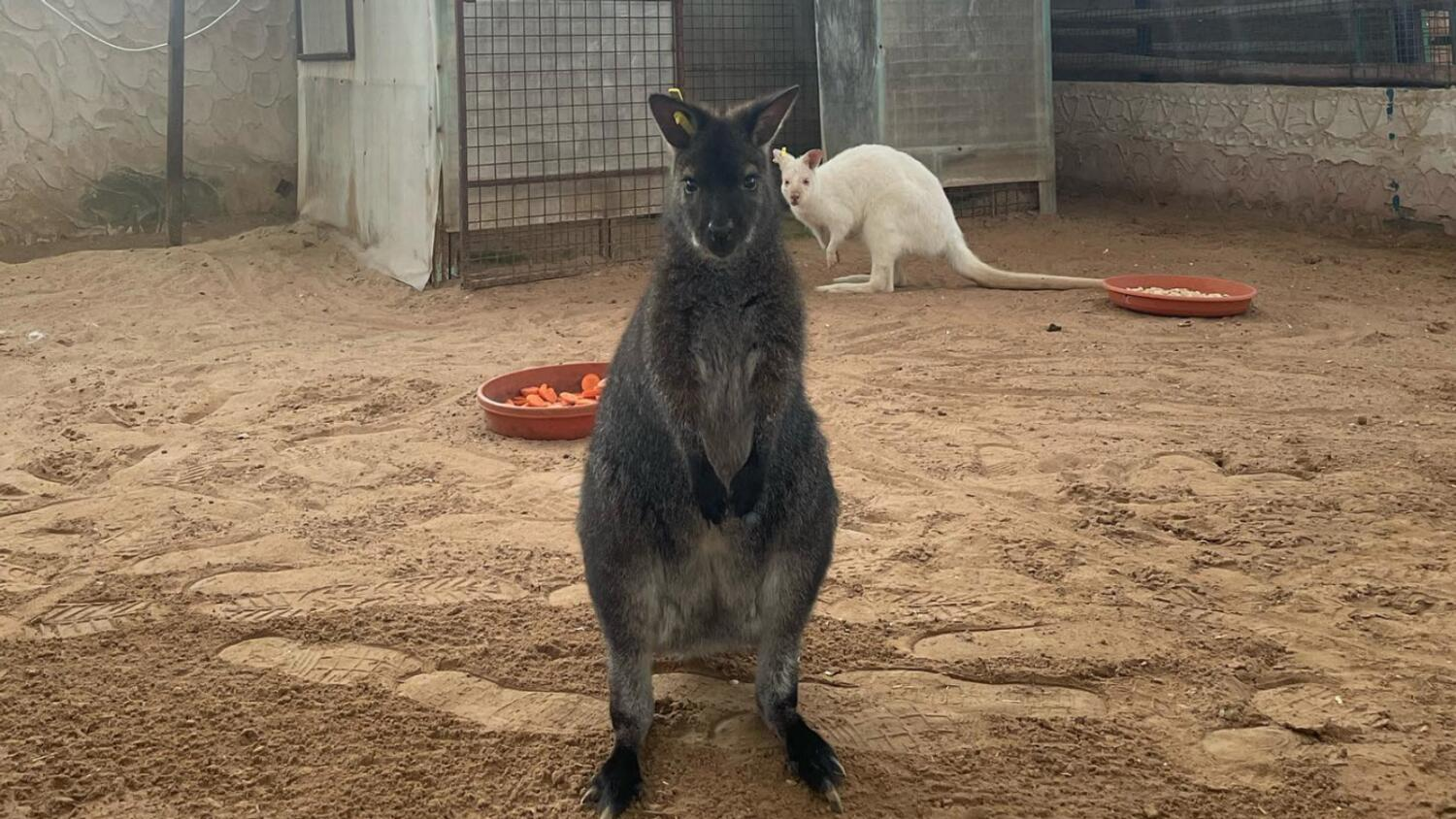 The Pygmy Zoo in Ajman offers a wide array of family-friendly activities and attractions that are sure to delight visitors. Guests can enjoy horseback riding, the opportunity to feed animals, and the chance to interact with adorable puppies and cats. The zoo also provides exciting photo opportunities with colorful parrots, adding a touch of fun and entertainment.
To cater specifically to children, the zoo features a designated play area where they can engage in active play and enjoy the outdoors. Additionally, there is an outdoor cinema where young ones can watch movies and have a memorable cinematic experience. To satisfy hunger pangs, various food vendors are conveniently available within the premises.
Located in the Al Zorah development of Ajman, the Pygmy Zoo offers easy accessibility for visitors. Ticket prices start at Dh15 for adults and Dh10 for children between the ages of three and 12. Children under the age of three can enter free of charge, making it an affordable outing for families to enjoy.
Umm Al Quwain - The Zoo Wildlife Park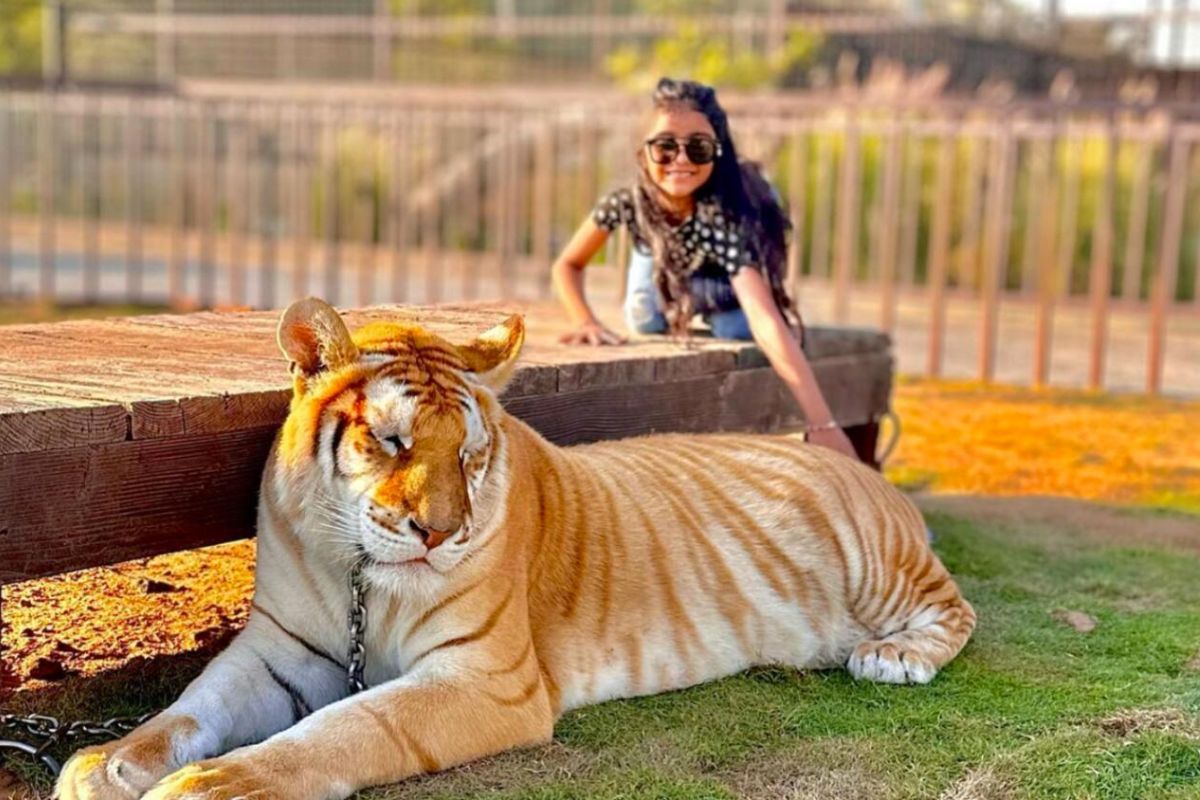 Umm Al Quwain Zoo Wildlife Park presents a wonderful opportunity for visitors to observe a diverse range of animals, including majestic lions, powerful tigers, intriguing bears, and formidable crocodiles. Adding to the excitement, the park's beloved celebrity, Habouba the orangutan, joyfully accompanies guests on leisurely strolls throughout the premises, creating a memorable and interactive experience.
In addition to observing the animals, visitors can also participate in feeding sessions, allowing them to get closer to the wildlife. For those seeking further adventure, horseback riding is available, offering a thrilling way to explore the park and its surroundings.
The Umm Al Quwain Zoo Wildlife Park is conveniently located along E55 Al Shuwaib-Umm Al Quwain Road at Kabir - Alzubair. With a ticket price of Dh25 for all ages, it provides an affordable outing for individuals of all backgrounds to enjoy the fascinating world of wildlife.
The RAK Zoo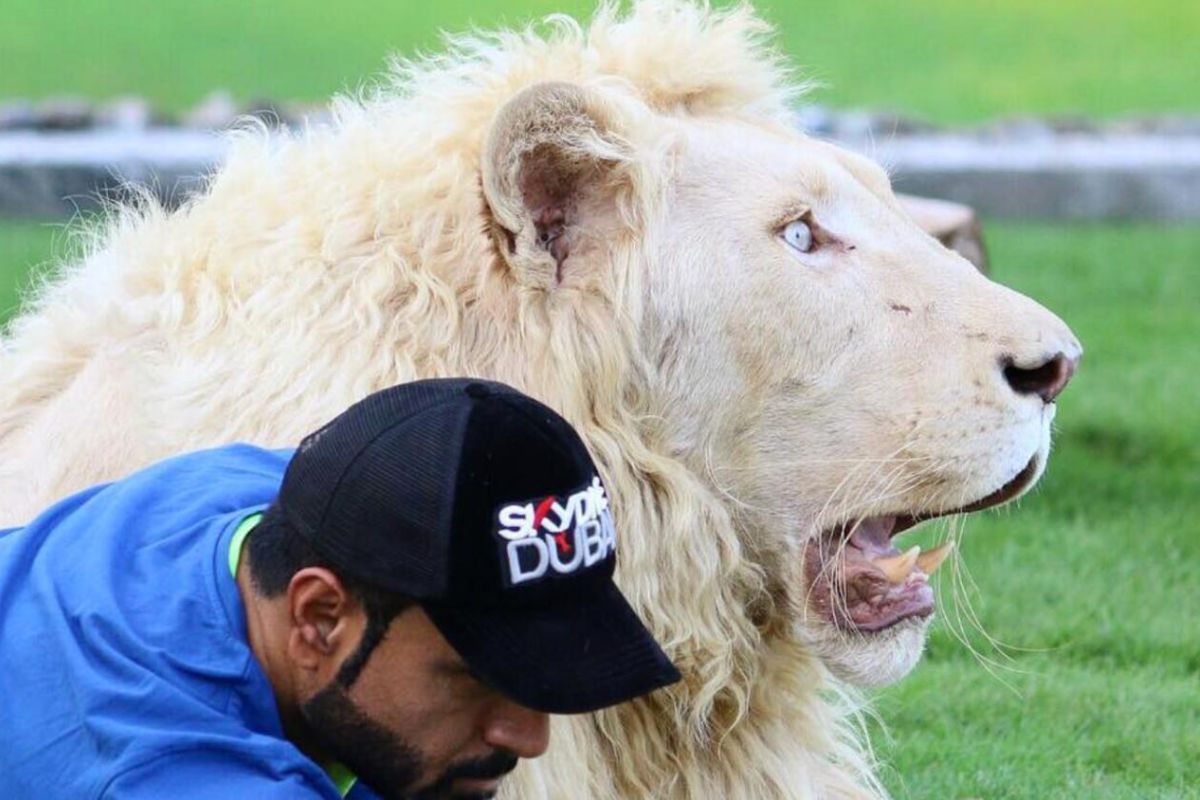 Spanning an impressive area of 1 million square meters, the RAK Zoo offers a captivating experience as it is home to a diverse collection of 40 wild, rare, and endangered animals. Visitors can marvel at the majestic African and white lions, witness the beauty of white and exceptionally rare golden tigers, and observe the sleek black panthers and cheetahs. Additionally, the zoo showcases a variety of stunning bird species, adding to the enchanting atmosphere.
The zoo goes beyond animal enclosures and provides an array of facilities for visitors to enjoy. For those interested in horse riding, there is a dedicated women and children's horse-riding club available for training purposes. When it comes to dining options, the zoo offers a range of restaurants and cafes to cater to various tastes. Families will find a designated area with toys for children, cycling paths, and tracks for horse and camel riding. Ample walking areas are provided for families to explore together, and there are designated rest zones for relaxation and rejuvenation.
Conveniently located near Saqr Park in Ras Al Khaimah, the RAK Zoo is easily accessible. The ticket price for entry is Dh40 per person, and children under the age of four can enter for free. This ensures that families can enjoy a memorable and affordable experience at the zoo.
Hatta Honeybee Discovery Centre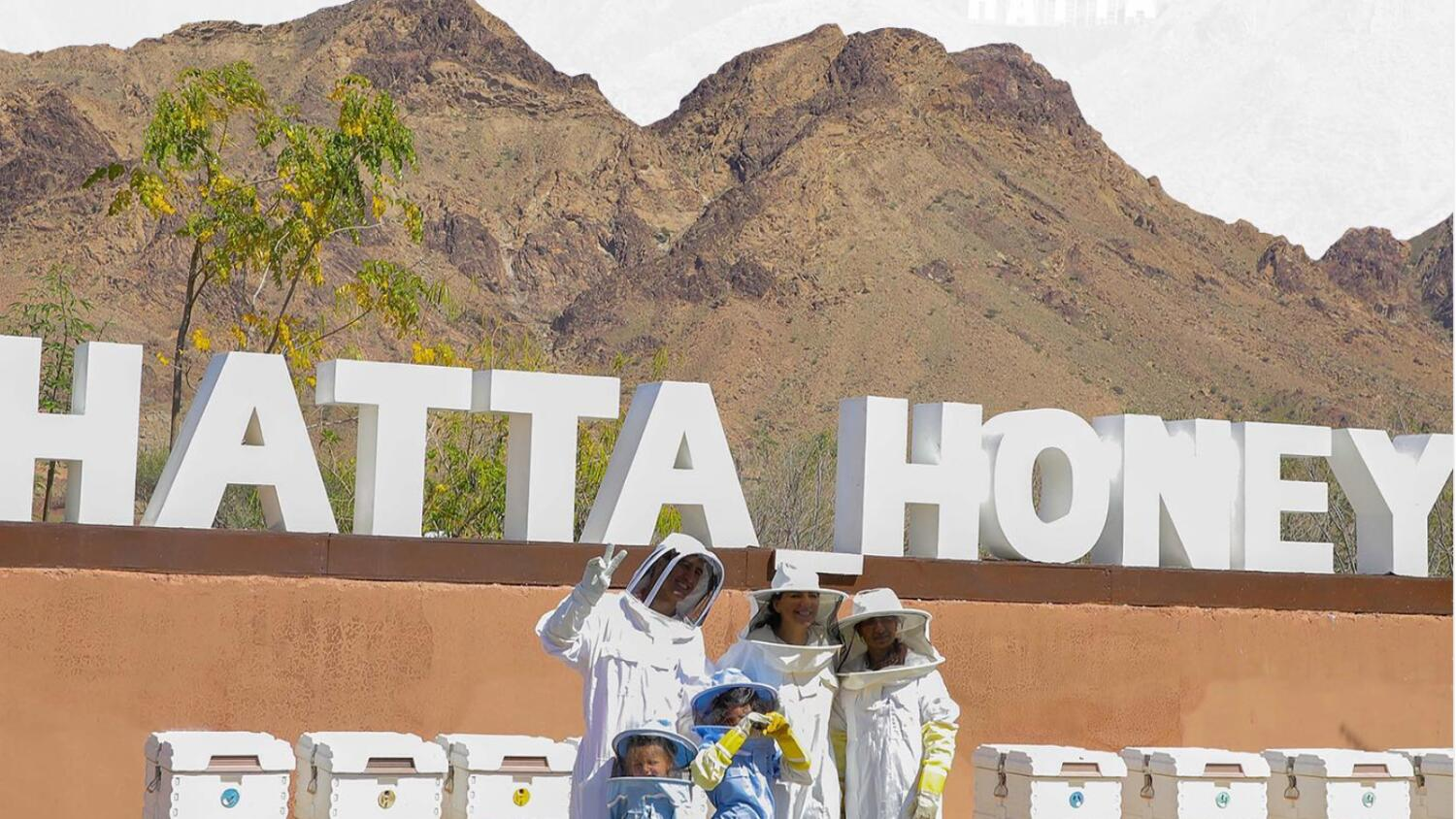 Nestled amidst the stunning Al Hajar mountains, the Hatta Honey Bee Garden and Discovery Centre offers a captivating experience that immerses visitors in the fascinating world of bees and provides valuable insights into their delicate ecosystem.
Upon arrival, guests are welcomed to join a tour or workshop, where knowledgeable guides will lead them on an exploration of the centre and its picturesque surroundings. As they meander through the enchanting landscape, visitors will encounter 300 hives, allowing them to witness firsthand the intricate workings of a bustling bee colony. The tour provides a comprehensive understanding of the different roles played by bees within the hive, the fascinating process of honey production, and the essential role these industrious insects play in pollination and the preservation of biodiversity.
Located on Al Fay Road in Hatta, the Hatta Honey Bee Garden and Discovery Centre offers easy access to nature enthusiasts and curious individuals. The ticket prices are Dh50 per adult and Dh30 per child, ensuring an affordable and enriching experience for visitors of all ages.
News Source: Khaleej Times