The person in question will also be required to return back the acquired funds, warns the Public Prosecution.
The UAE Public Prosecution (PP) explained today, through a post on its social media accounts, the penalty for unlicensed collection of money.
According to Article No. 41 of the Federal Decree Law No. 34 of 2021 on Combatting Rumors and Cybercrimes, whoever invites or promotes for a competition or a cryptocurrency or whoever creates or manages a fake company or portfolio in order to receive or collect money from the public for the purpose of the investment, management, utilization, or development thereof, without being licensed by the concerned authorities to do so, shall be sentenced to imprisonment
for a duration of not more than five (5) years and/or fined a monetary penalty
of not less than AED 250,000 and not more than AED 1 million.
The court shall rule in requiring to return back the acquired funds.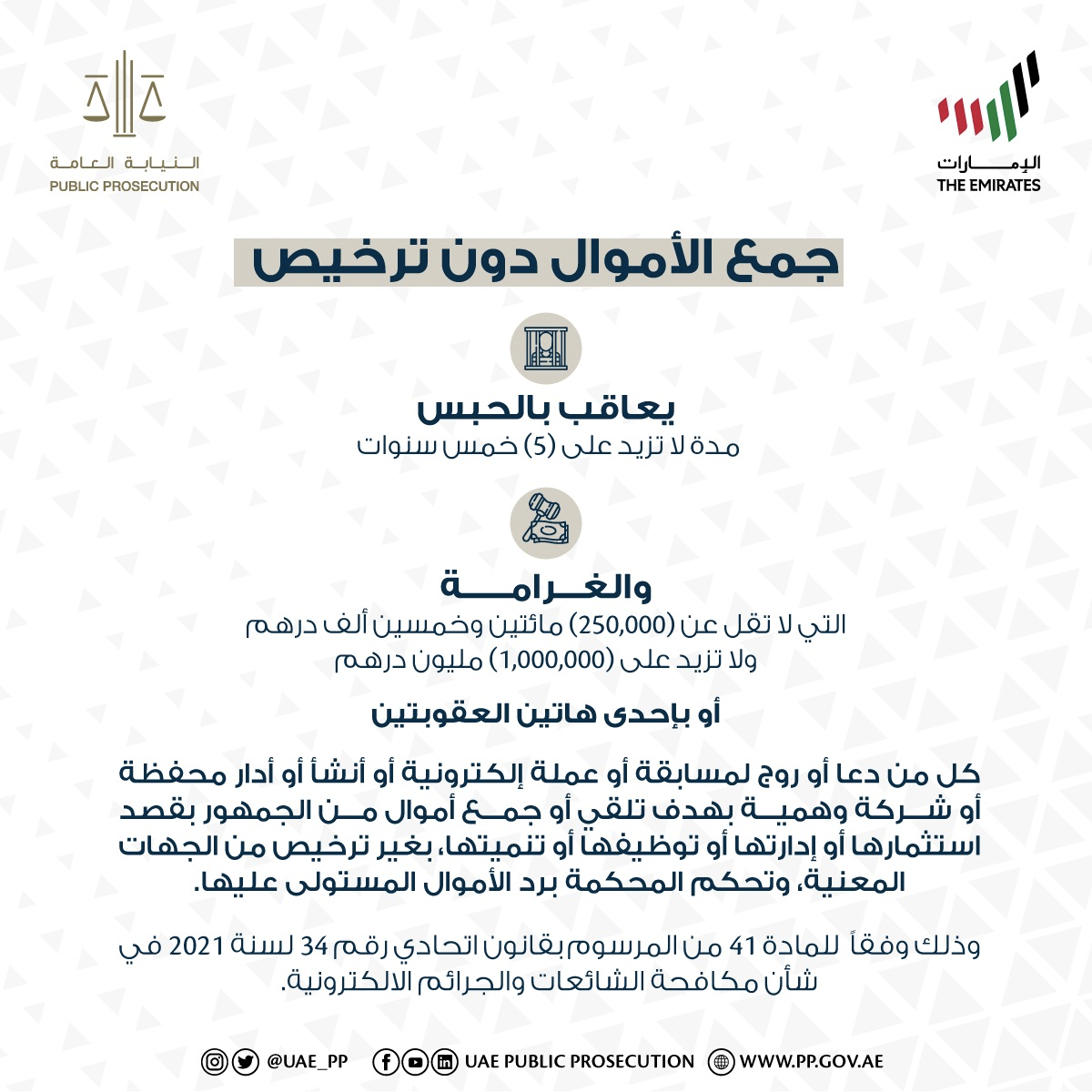 These posts are part of the Public Prosecution's continuous efforts to promote legal culture among members of the community and increase their awareness about the latest legislations in the country.
News Source: Emirates News Agency