With temperatures rising day by day, it's no wonder people turn to cold sweets for relief from the warm and intense summers. Ice creams are one such cold sweet that is popularly loved by everyone. Being soft, creamy, sweet, and delicious it is the perfect thing to have during summers.  Dubai has a lot of ice cream options that satisfy our sweet cravings but there also many unique ice creams in the city.
Here are some of the best unique ice creams in Dubai that you need to try now!
1. Vimto Sorbet - Just Fresh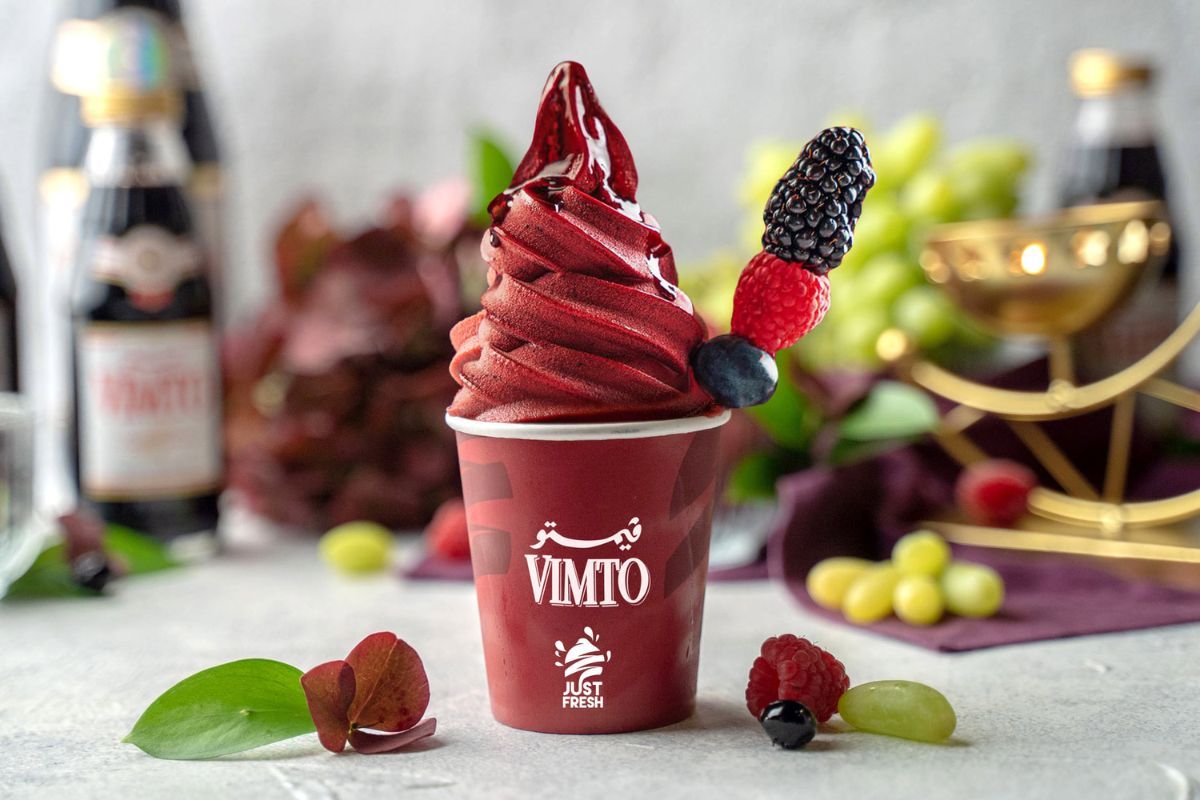 Love Vimto? Then you'll enjoy this unique Vimto Sorbet ice cream! Just Fresh brings you a unique and unforgettable ice cream experience. They have many other different unique flavours too like- Watermelon Ice cream, Avocado Ice cream, Laban flavoured Ice cream served with Oman chips, Passion fruit ice cream and a vast range of other fresh fruit ice creams. Their Mango ice cream is quite popular too. You should try at least 2 flavours of ice creams here and you'll leave with your sweet craving satisfied.
Location: Al Quoz, Dubai
Price: AED 22
2.Pineapple Ice cream – Vibe Café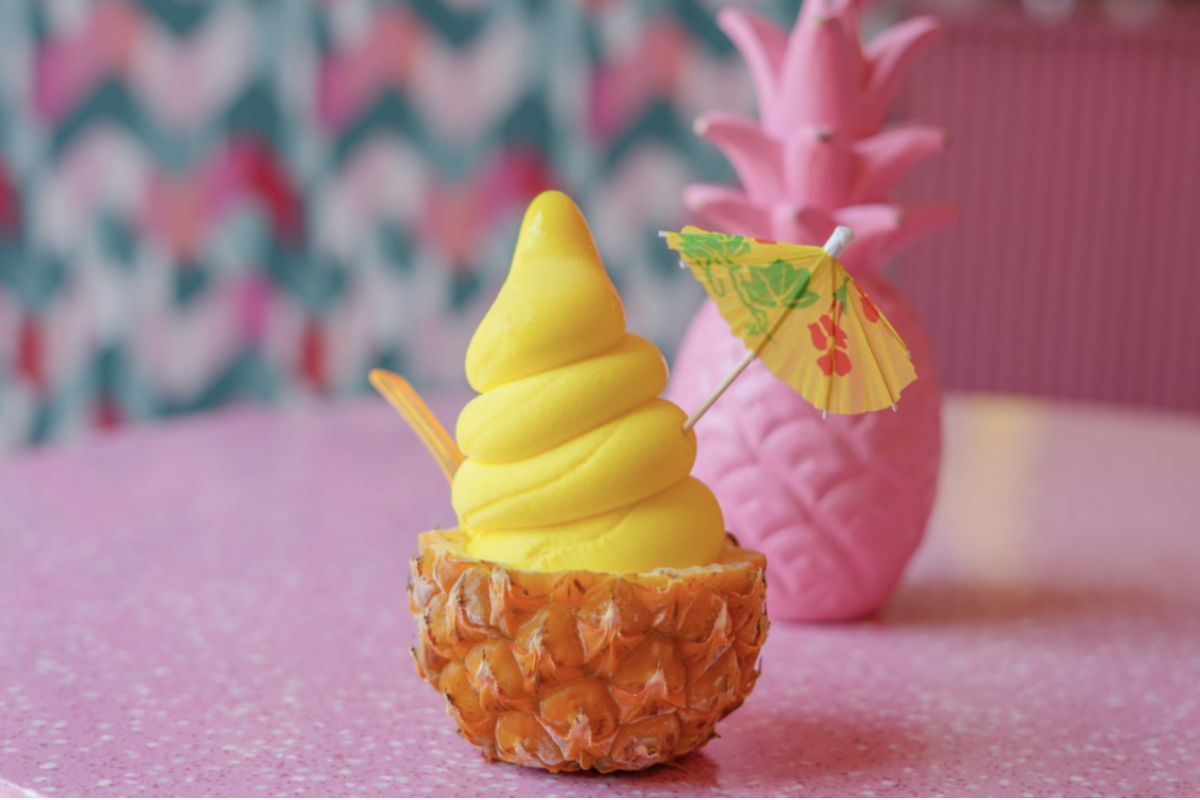 Vibe is the pinkest café in Dubai. With its décor, ambience, and food! This pink café has recently introduced a soft, yummy and zesty Pineapple ice cream that is served on a piece of pineapple. You can also choose to put any sauce of the two sauces – Pineapple sauce and Rafaello sauce to put on your ice cream. This yummy ice cream is perfect to beat this intense summer heat and it not only cools you down but also gives you an experience like no other. Beside the ice cream the café is a must visit too!
Location: DIFC, Dubai
Price: AED 35
3. Mango & Coconut Softie - Ice Kream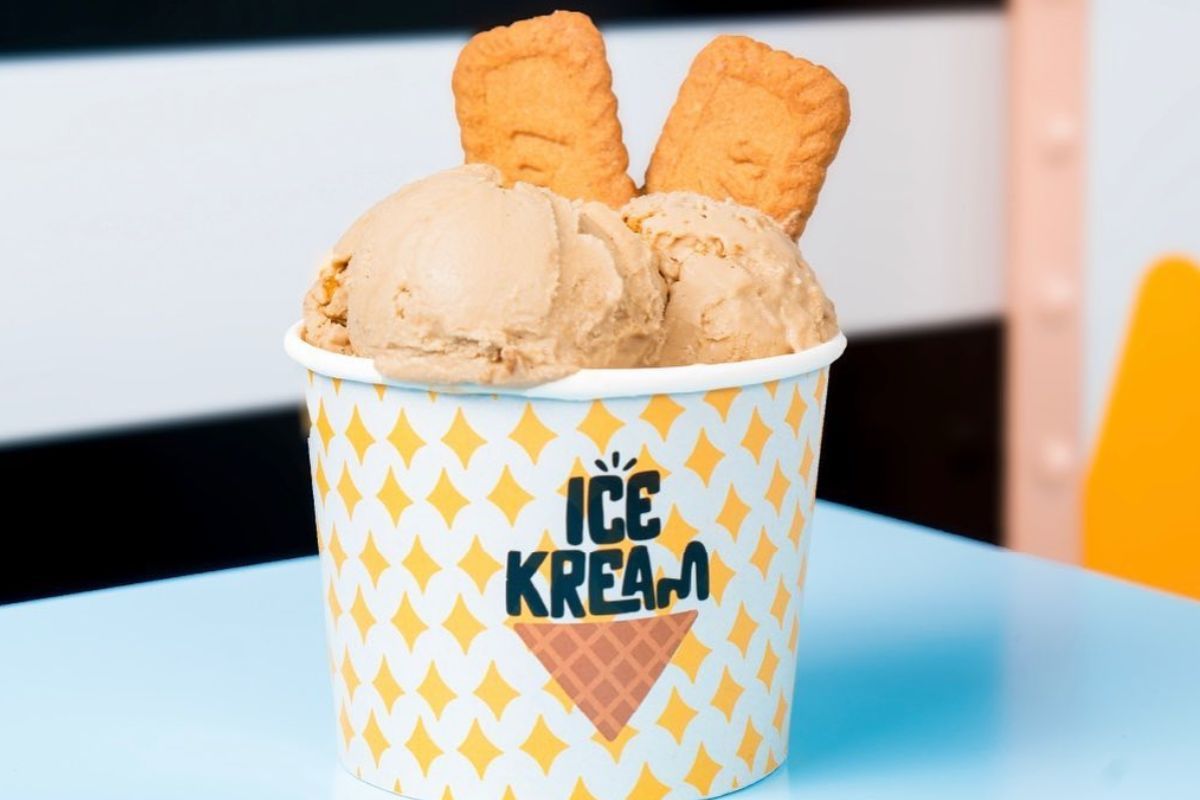 Its time to get lost into the world of ice creams! Ice Kream is a quirky Ice cream parlour that has many different and interesting ice cream options. Their Mango and coconut Softie that is served in a charcoal cone with a Banana cotton candy swirled around it is just out of this world. It not only looks stunningly unique and Instagrammble but is extremely delicious in taste too. This summer this unique ice cream has to be on your dessert list. This unique ice cream will not only add an aesthetic touch to your Instagram but will also leave you feeling satisfied.
Location: Jumeriah, Dubai
Price: AED 35
4. Tallest Ice cream- Milky Ice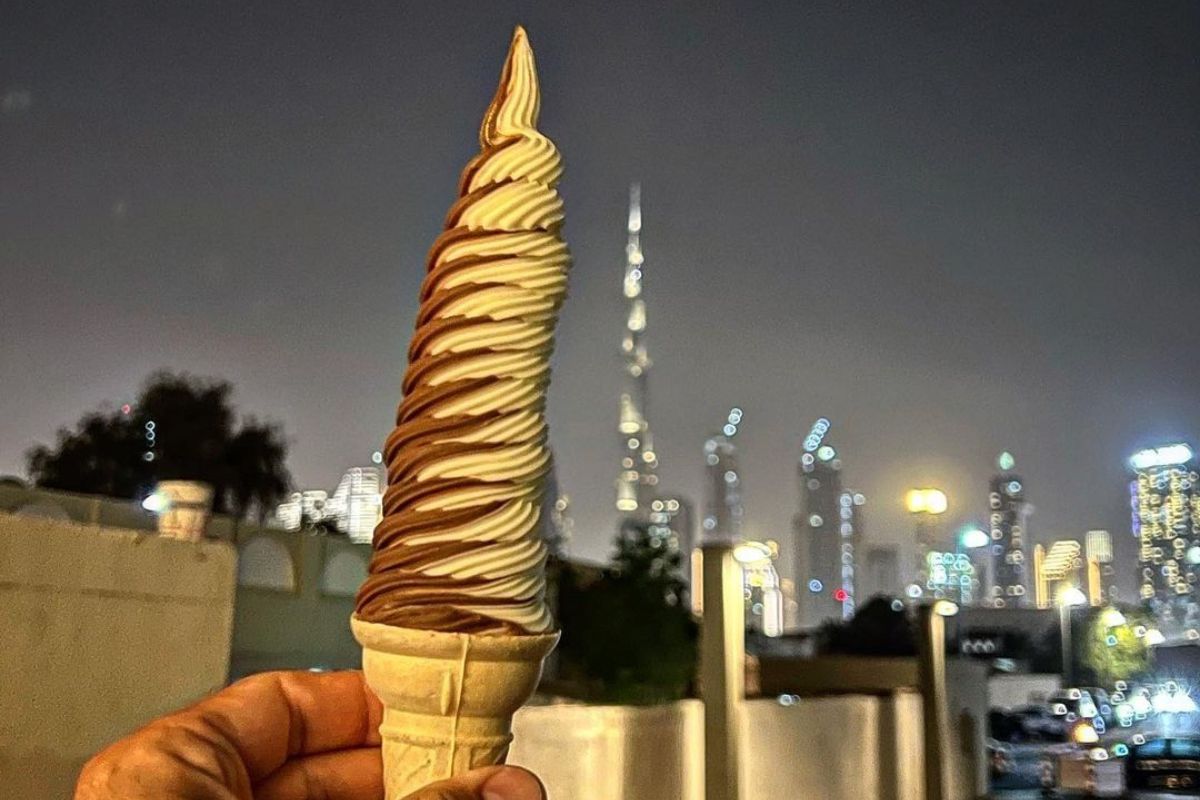 You must have tried this very popular and unique ice cream in Expo 2020 if not you've heard of it. If you miss this iconic ice cream from the Expo, you can now try it in Dubai! This Polish-Emirati
brand is famous for its bestselling ice cream from Expo 2020 and brings you their amazing vanilla and chocolate swirled ice cream. You can choose the size of the ice cream you want from the regular size and their tallest 24kl Golden Burj size. It is a must try for all ice cream lovers in Dubai! Because there is no such thing as too much ice cream!
Location: Box Park, Dubai
Price: AED 28
5. Karak Chai Ice cream - Project Chaiwala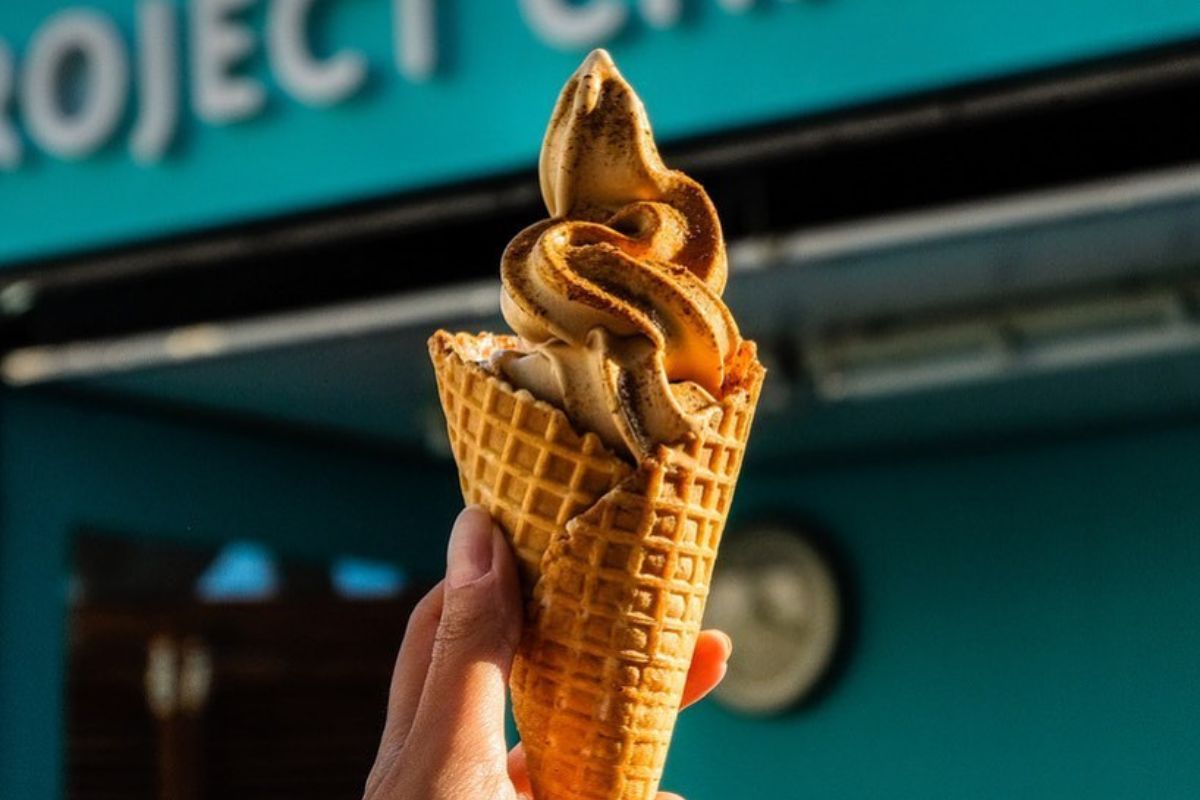 In all the unique ice creams around the world, you would have never heard of a Chai ice cream let alone a Karak Chai Ice cream. Project Chaiwala brings you this unique ice cream that will blow your minds. It will remind you of the nostalgic taste of a good chai and will hit all the right memories. They also have different kinds of unique chai and other Indian street food. Their Karak chai tastes delicious, their Ice cream is not only chai flavoured but you also get to pour more chai on top of it which adds on to its mouth-watering taste. If you love chai and ice cream, you must try this one-of-a-kind ice cream in Dubai!
Location: Dubai Media City
Price: AED 19
6. Shani Softie- BBQ Station
Have you ever tried Shani? It is a refreshing mixed berry flavoured carbonated drink.  If you're a fan, then you will absolutely love this ice cream! BBQ Station has quite a few unique ice creams and other food items, its Shani softie is served in the classic softie can and tastes just how you would imagine a Shani ice cream to taste like. Their Bubbly gum ice cream and their watermelon flavoured ice cream sticks are also other amazing ice creams that are worth the try.  You will feel refreshed and satisfied after having this yummy Shani flavoured ice cream.
Location: Last Exit, Al Khawaneej
Price: AED 25
7. Yuki No Hana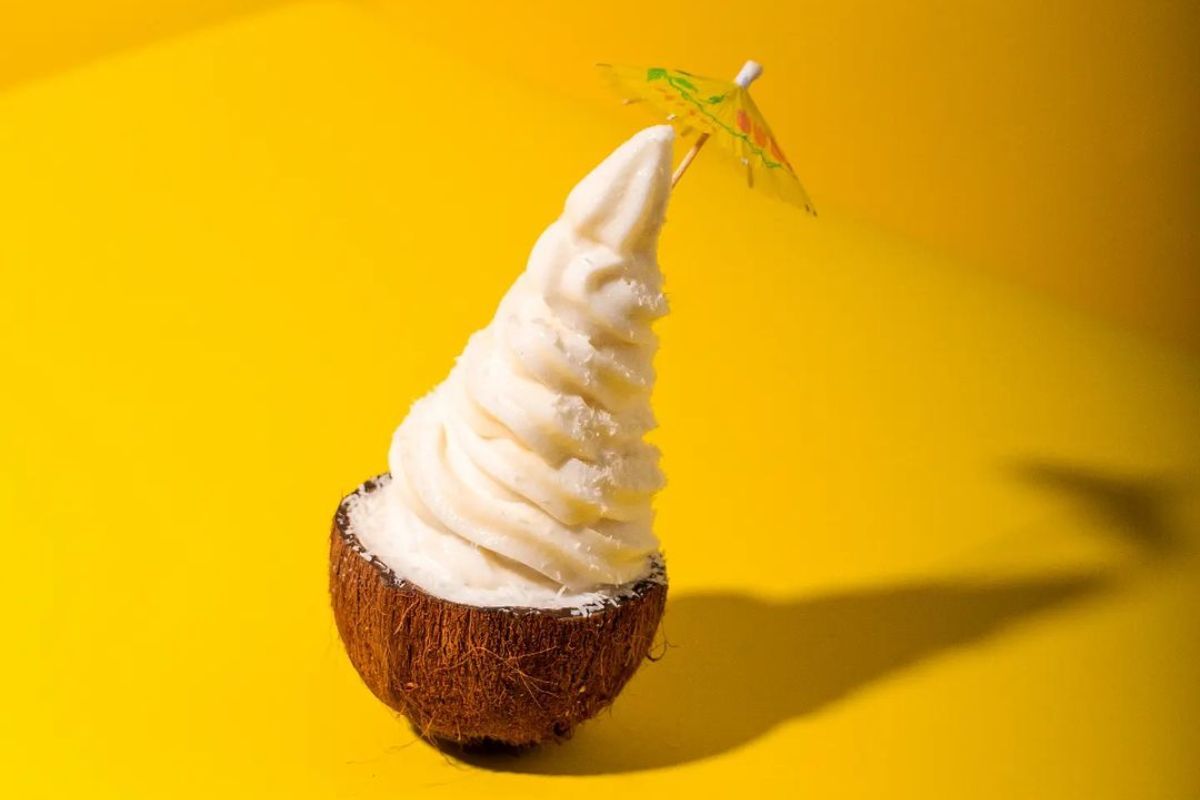 You must have heard of this unique Japanese ice cream parlour in Expo 2020 or Global Village, it is known for its unique and out of the world ice creams flavours and taste. All their ice creams are soft, yummy, and delicious. Their coconut ice cream served on a coconut, Accai ice cream, Mango and strawberry ice cream, Lemon flavoured ice cream, Laban flavoured ice cream with Oman chips are all extremely delicious and mouth-watering. Their very most popular mango ice cream with a milk cake served with nitrogen and their Cerelac and Frosties ice creams have been featured in most food bloggers Instagram's in Dubai. It has been one of the most popular ice creams of Expo and global village. An ice cream experience you can afford to miss out on in Dubai!
Location: Al Seef, Dubai Creek
Price: AED 60 (approx.)
8. Floral Ice cream - Amorino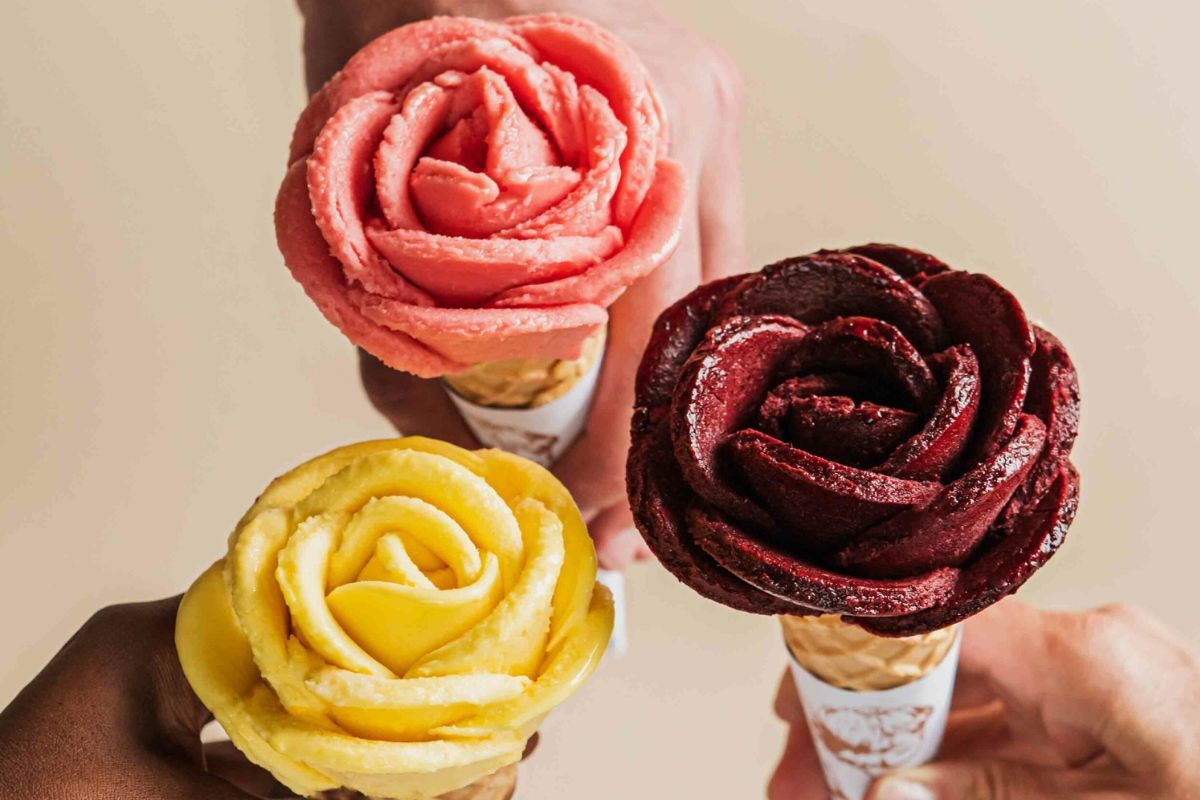 This Italian gelato and sorbet shop is famous for its beautiful rose-shaped scoops. Each petal is hand crafted so you can mix and match with as many flavour choices you like to create your own unique and colorful ice-cream bouquet. The ice cream is as Instragrammable and stunning looking as it is delicious. All their ice creams are free of artificial colorings and flavourings. Be sure to try one of their signatures the incredibly rich 'Cioccolato Amorino' which is made using South American cacao. You must also try the Pistachio Macron Sandwich which is a crispy treat and one of the most outrageous ice creams in Dubai.
Location: Dubai Festival City
Price: AED 30 (approx.)