The FIFA World Cup 2022 is officially here! and KWest Bar has come up with a mind-blowing offer where you can eat as many chicken wings as your heart desires for just AED 99! Chicken wings are the most delicious and scrumptious dish ever that are best paired with a game of football, a chilled drink, and some yummy sides. Whether you like Buffalo wings, barbecue wings, boneless wings, grilled wings, fried wings any type of wing you're craving you'll find the most delicious and fiery wings in Dubai that will satisfy all your cravings. Imagine eating unlimited amounts of this delicious snack at a reasonable price!
Here's all you need to know about this exciting offer.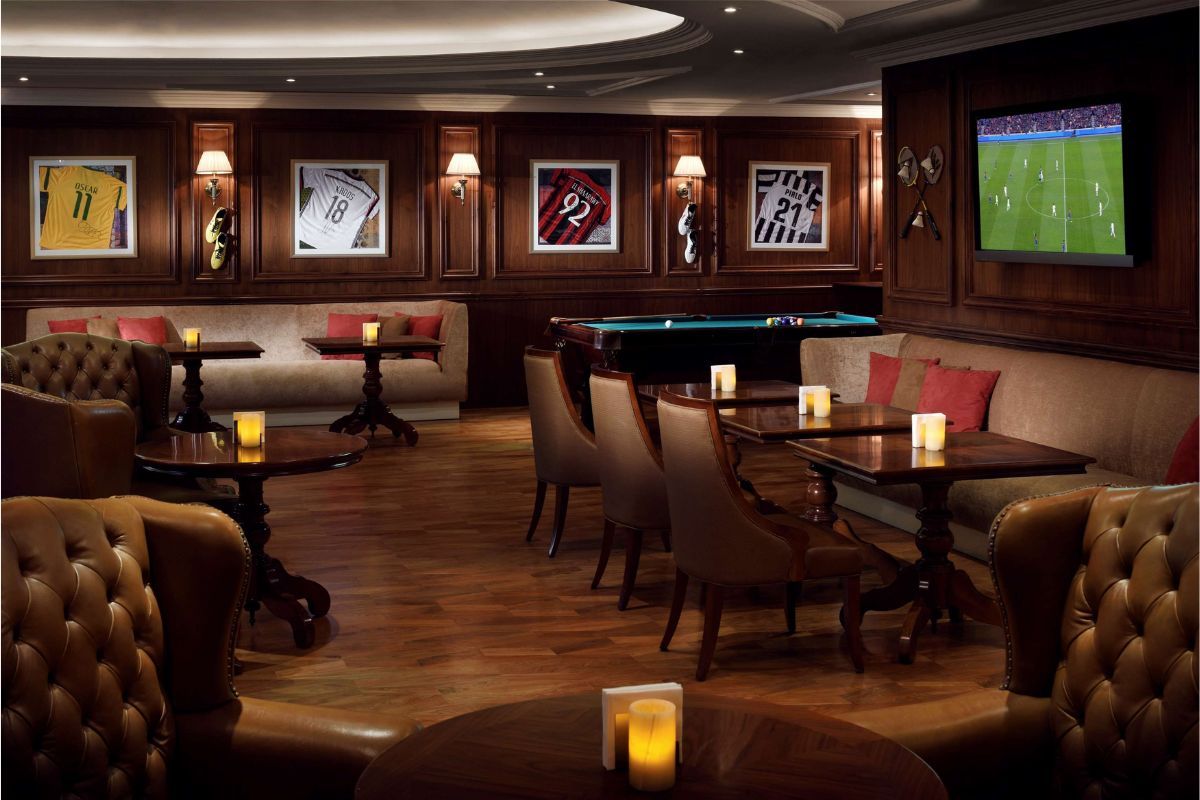 KWest Bar Dubai is a cigar style lounge with a sports bar feel located in the Kempinski Hotel in Palm Jumeirah. This unique bar is decorated with elegant mansion-style interiors, dark wood paneling and comfortable leather armchairs. It is the perfect early evening hangout spot to enjoy with your friends or colleagues. This unique bar in Dubai has come up with the perfect offer this FIFA World Cup season. Indulge in delicious and crispy unlimited chicken wings for just AED 99! The bar also allows you to get together with friends and watch live sports events on their four high-definition screens whilst enjoying light meals. So, you can watch and cheer for your favorite football team with this all you can eat offer. Along with this, you get a 50% off discount on selected wines and bottled hops which is the perfect pairing for delicious wings and a game of football! KWest Bar also has billiards, darts, and board games so you can compete with your friends and family and spend some time before the match kicks off.
Deet's about this offer:
Where: KWest Bar, Kempinski Hotel & Residences, Palm Jumeirah
When: Valid Every Tuesday
Timings: 09:00 am – 12:00 am
Cuisine: Bar Snacks
Dress code: Smart Casual
Contact Details:   +971 4 444 2000   | fbreservation.thepalm@kempinski.com
Other snacks to try from the menu:
Even though the chicken wings and wines are the main highlight of this offer, you can also add some other sides to your meal to add more flavor and variety of your dinner. Other dishes you can try form their menu are – Classic club sandwich, Crispy chicken burger, Truffle Popcorn, Crispy Calamari, Panko Shrimp, Cheese Spring Roll, Cajun Potatoes wedges, Stone baked pizzas, Fattoush, Vegetable spring rolls, Classic Caesar Salad, Cheese Sambousek, Carrot & Walnut Cake, and Dark Chocolate Cake. You can also get some non-alcoholic beverages like Coffee, Fine Selection of Newby Tea, Hot chocolate, soft drinks like Pepsi, 7UP, Red Bull, Ginger Ale and Fresh Juices like Orange, Pineapple, Green Apple, Watermelon and Mango among their vast alcoholic drinks menu.
About Kempinski Hotel & Residences, Palm Jumeirah: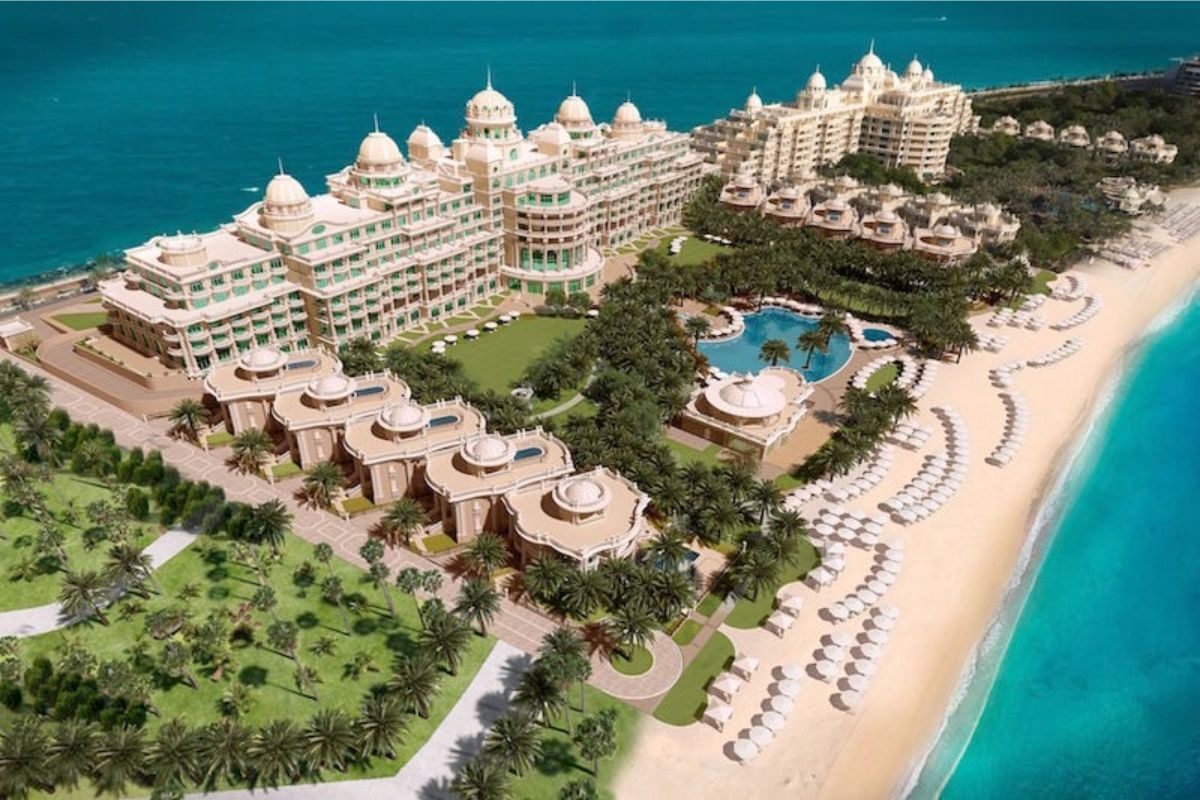 Kempinski is Europe's oldest Luxury Hotel company. It has been welcoming guests to spectacular destinations in the most stunning style for more than 125 years. The Kempinski in the Palm Jumeirah is home to 244 suites, penthouses and villas, remarkable gastronomical options, luxury spa and spacious meetings, conferences, and events rooms. This award-winning resort is the ideal place to retreat to after exploring the fascinating city of Dubai. Their pools, spas, gyms, bars, and restaurants are the epitome of elegance. Kempinski offers so much more than sumptuous bedrooms and fine dining, it's the enthralling experiences, breathtaking backdrops, unique ambience, and unforgettable memories that truly make the hotel remarkable. Over the years, Kempinski has welcomed and is frequently visited by many popular film stars, world leaders, royalty, nobility, and artists. Which doesn't come off as a surprise when you look at the elegance and luxury of the hotel. The suites at Kempinski The Palm are pure luxury and have dedicated butlers, chauffeurs, private pools, and rooftop terrace. Gastronomy is at the heart of everything this 5-star luxury hotel does. Their chefs combine decades of international expertise with their extensive knowlegd3e of local cuisines and cultures and offer a unique exploration of flavors. Other restaurants and bars besides the KWest Dubai at Kempinski include – Brunello Restaurant, which is a timeless Italian Restaurant, Villamore – a meet and mingle social spot and Swim up Pool bar that allows you to enjoy delicious food and drinks while taking a dip in the pool.
Location:
The Kempinski Hotel & Residences is located in Palm Jumeirah the iconic manmade island. Sitting on the West Crescent of the Palm Jumeirah and on the edge of the Arabian Gulf, this resort is a short ride to the city's main tourist attractions.