Attendance and yoga mats are free of charge, and you don't need to bring anything other than yourself.
Dubai's Zabeel Park is anticipating a gathering of over 2,000 individuals this Saturday in an attempt to set a Guinness World Record for the largest number of nationalities participating in an international yoga event.
The event on May 13 will be held under the ambit of the Dubai Sports Council, in coordination with various partners.
A number of activities have been lined up as a lead-up to the main event that is being held at the Zabeel Park, Dubai Frame Amphitheatre, with the objective of uniting the world in the pursuit of good health and wellness.
Arrangements have been made to ensure that over 3,000 people can practice yoga at the park, officials said at a press conference on Monday. The day's event will be held on a grand scale, with organizers urging families – even those with children – to hop on the bandwagon.
Over 200 volunteers will be ushering in participants at various gates of the park, with ample parking available for all. People can alternatively use the Dubai Metro.
The Dubai Municipality is offering free entrance to the park in the evening for visitors who show interest in participating in the event that aims to create a new world record.
Don't carry your yoga mats; just walk in

Pre-events and entertainment activities will begin after 4 pm at Zabeel Park, with 60 minutes of yoga sessions for all levels of yoga enthusiasts after the sun sets.
To participate, people can register online at https://fitze.ae/yoga-world-record/ or at onsite counters.
Ahmed Mohamed Nabil, Senior Media Officer, Communication and Communication Department, Dubai Sports Council says,
"It is a great initiative and is considered one of the most important events on the Dubai sports council agenda. We are hoping that the international yoga event will see the setting of a new record for most participating nationalities. Free yoga mats will be provided to people so that they don't have to come with them. People can even carry it home, later, with them.

Also, we'll be providing water to the participants. Since it's an evening event the sun would go down, and I am sure the weather would be good. So, please come with your families and have a good time."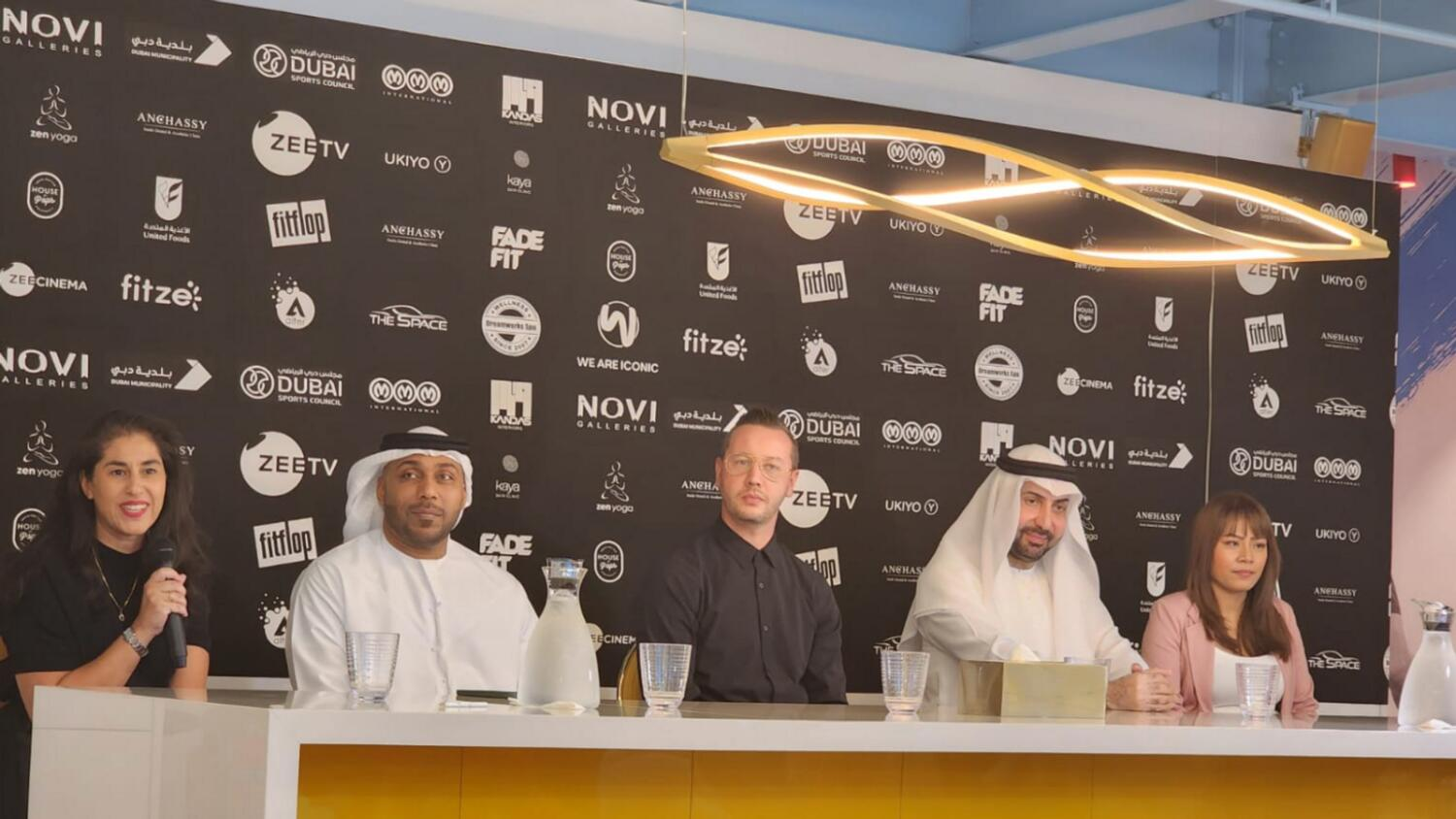 Event organizers and partners appeal that uniting the world in the pursuit of good health is the key motive behind the event – so residents of all colors, races, and nationalities should join in and feel inspired to follow the practice throughout their life.
In 2022, the Indian Sports Centre, operating under the supervision of the Embassy of India in Qatar, organized a yoga session that saw 114 participants from different nationalities come together to practice yoga, creating a new world record.
Event instructor, YogiPreneaur, Ted Ex Speaker, and author, Allaoua Gaham says,
"Dubai is [the] perfect place to hold this kind of an event, which already is home to so many different nationalities. The union of people from different races, religions, and cultures, coming together under one flag – the flag of humanity, the flag of practicing something together, which is good for our mind, body, and intellect – is incredible. That is yoga.

Yoga is beneficial for all these aspects, including bringing people together, which is our ambition. We decided to invite members from Guinness who are the representative of the Global World Record to validate this. This will bring Dubai to the forefront one more time as one of the best and [most] tolerant places in the world. So, imagine (hopefully), over 2,000 people holding different passports, coming together to break the previous record (in a friendly way) and to create a new one. Please convey this to your friends of different nationalities and help us create a new world record."
Organizers note that participants can not only enjoy pre and post-event activations but will also be privy to many surprises. A fantastic lineup of influencers and performers will keep participants motivated throughout the event.
Among the luminaries slated to grace the occasion is Hanen from Syria, Indian-Pakistani content creator Issa, Sudanese model Esra, rising Lebanese star Nour Zougheib, and renowned singer/songwriter Juampi Pellicer from The Voice Argentina.
Erika Ibanez, producer of the events says,
"We are going international. We will have an artist from The Voice Argentina, who is actually a famous singer in his country. He will be performing at this magnificent event. I cannot wait to embrace the diversity and to welcome other nationalities here in Dubai."
Nellie Habibi, Zen Yoga General Manager, says,
"Yoga is for everybody. It's inclusive. Participants will have support. It's easy and one wouldn't have to be back bending and doing all types of fantastic poses. I want to reiterate it is for everybody; tell everybody that they can come and do a yoga class. We will have some great teachers that will be there to support us as well. So, just come and enjoy that day with us."
News Source: Khaleej Times