Home to the world's best New Year's celebrations, Dubai is once again going to ring into 2022 with a bang! The city features a bunch of iconic locations that are perfect for a spectacular celebration including fireworks and much more.
Listed below are the top places to visit on New Year's Eve:
Ain Dubai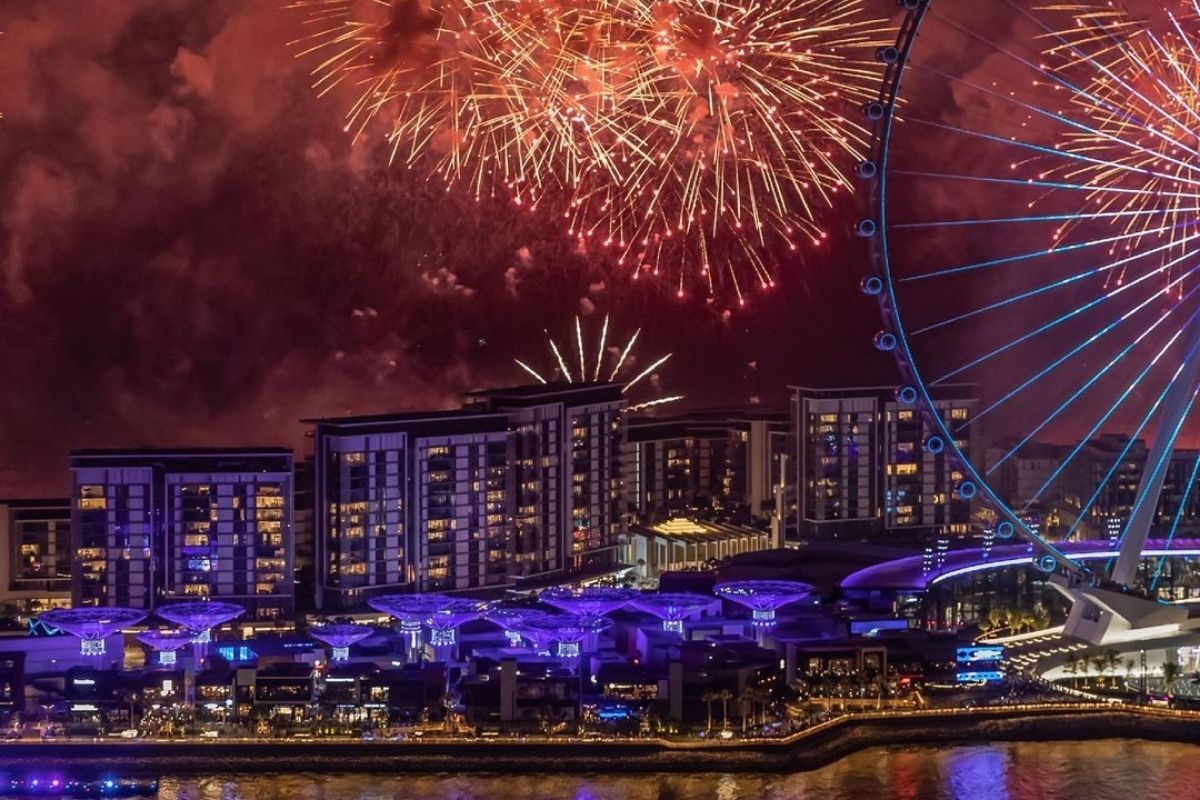 Located in Bluewaters Island, the world's largest observation deck Ain Dubai is bringing tons of joy for this year's New Year's Eve celebrations. Standing at a whopping height of 210 meters, visit the stunning destination to witness a spectacular fireworks show to welcome the new year.
Check out Ain Dubai on HiDubai
La Mer
Head over to La Mer and witness fireworks against the backdrop of the Arabian Gulf and Dubai iconic skyline. Designed with a contemporary spin, La Mer is the perfect destination for moments of relaxation and when it's time to celebrate. This year, you can head over to any spot at the iconic beachfront and settle down for the best New Year's Eve celebration ever!
Expo 2020 Dubai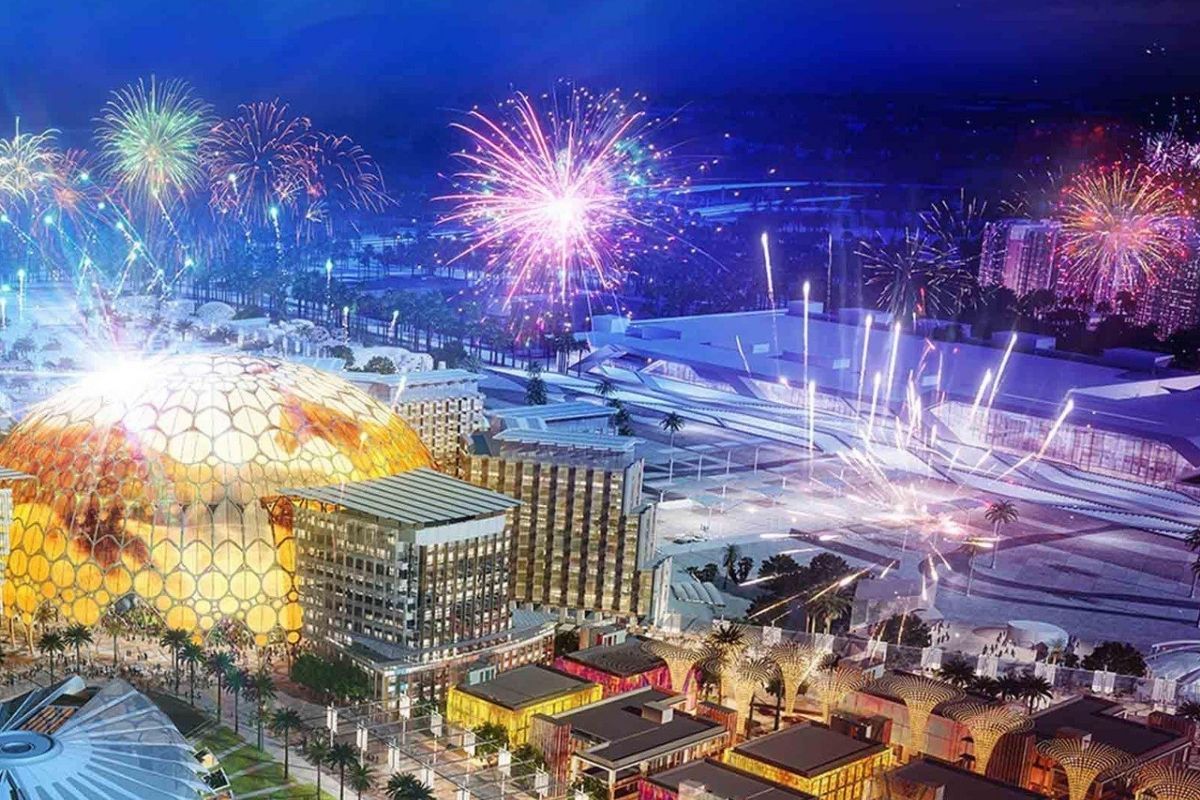 The world's greatest show is in full swing this festive season. Expo 2020 will be welcoming the new year with a variety of activities. Dubbed as the greatest celebration in the world, the event will host a number of displays ranging from unmissable DJ performances to fireworks and a stunning ball drop at the Wasl Plaza at midnight.
Check out Expo 2020 Dubai on HiDubai
Global Village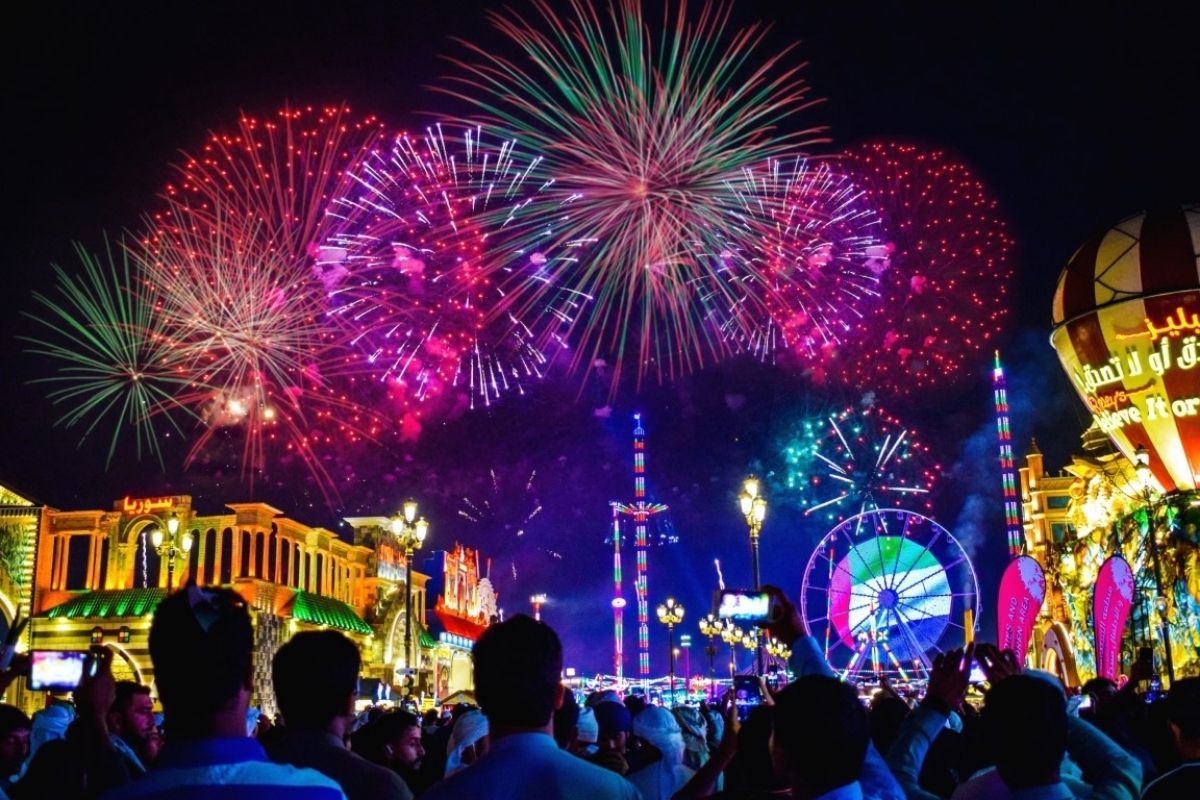 Have you ever clocked into the new year in 8 different time zones? Global Village is inviting residents and tourists alike to experience a new kind of celebration for New Year's Eve. Visit various pavilions throughout the event and witness their countdown and firework display for each time zone!
The pavilions include Australia at 5pm, Philippines at 8pm, Thailand at 9pm, Bangladesh at 10pm, India at 10.30pm and Pakistan at 11pm, UAE at 12pm and finally Russia at 1am on January 1, 2022.
Check out Global Village on HiDubai
Atlantis, The Palm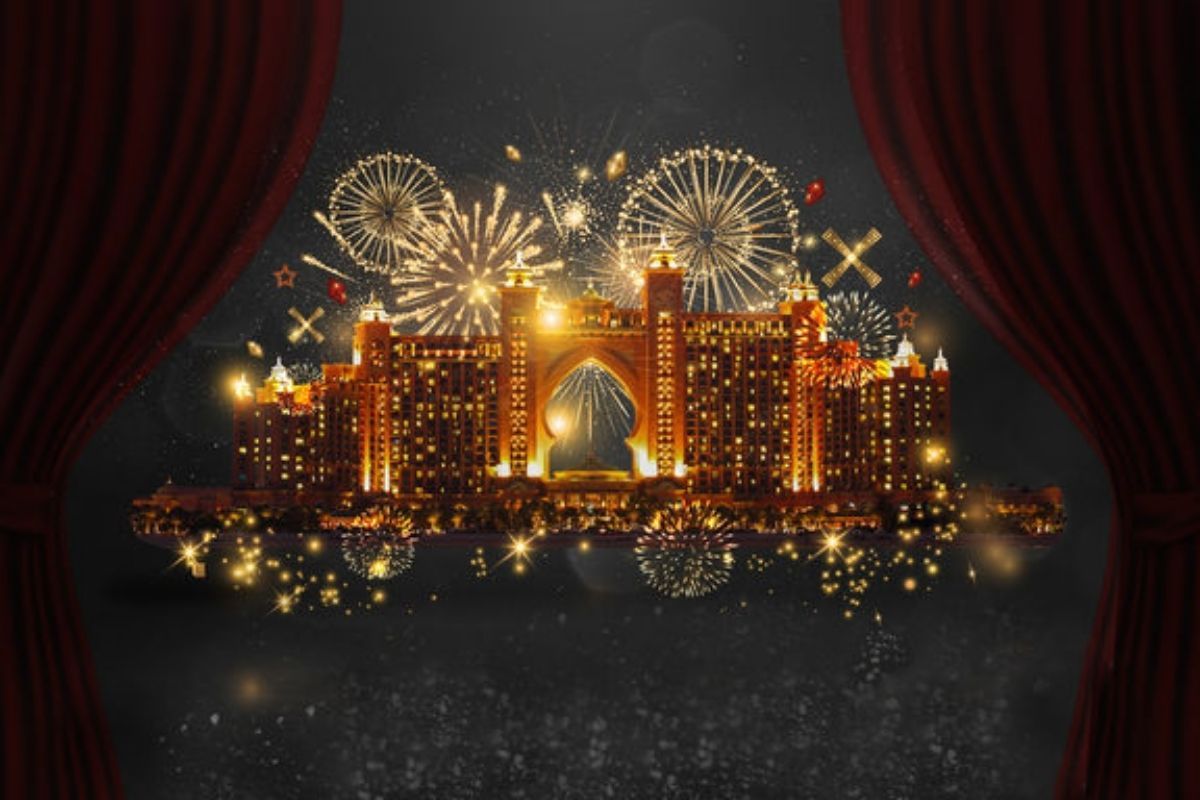 Atlantis, The Palm is introducing exclusive performances by the one and only Robbie Williams. The event will be held for 70 minute and it will continue with the stunning fireworks display as the attendees will clock into the new year with the perfect celebration.
Check out Atlantis, The Palm on HiDubai
Burj Khalifa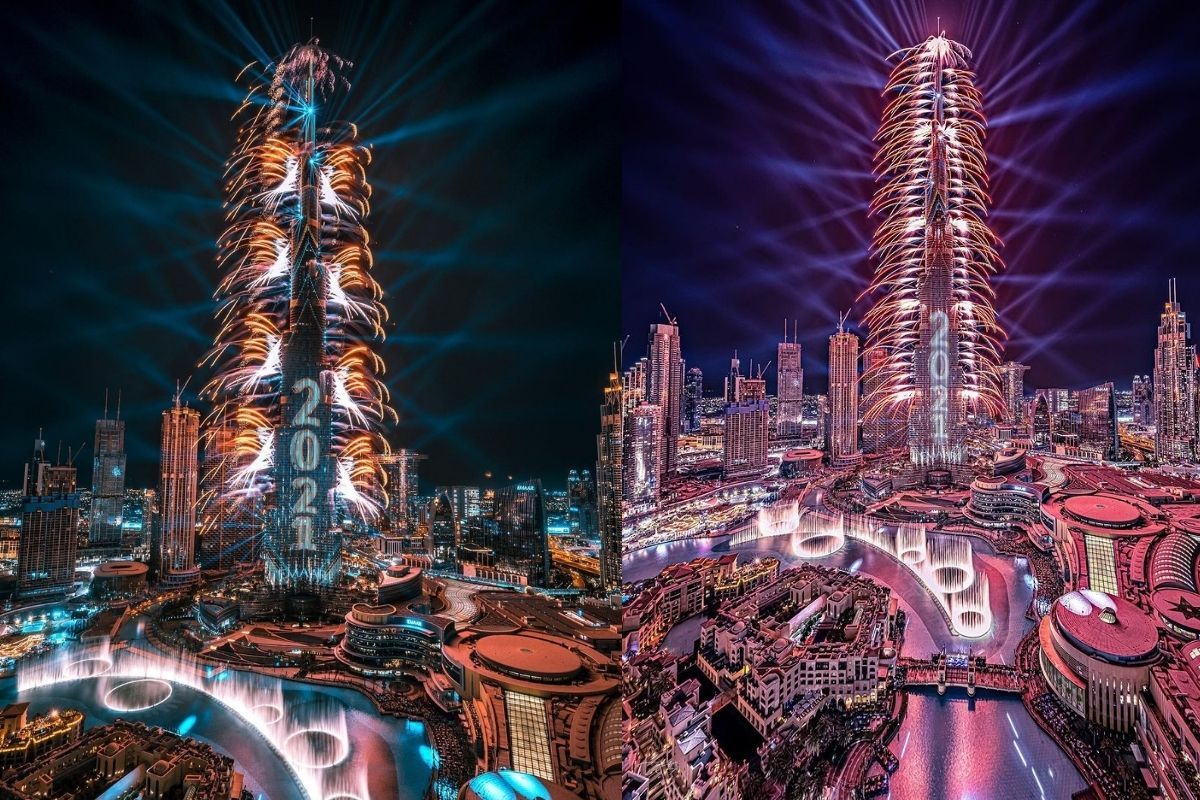 Admittedly one of the biggest celebrations in the world, Burj Khalifa is once again bringing a mesmerizing display of fireworks that will take you into the new year. Named 'Eve of Wonder', the celebration will take place at midnight and you can book your place beforehand by registering on the U by Emaar application.
Check out Burj Khalifa on HiDubai
Dubai Festival City Mall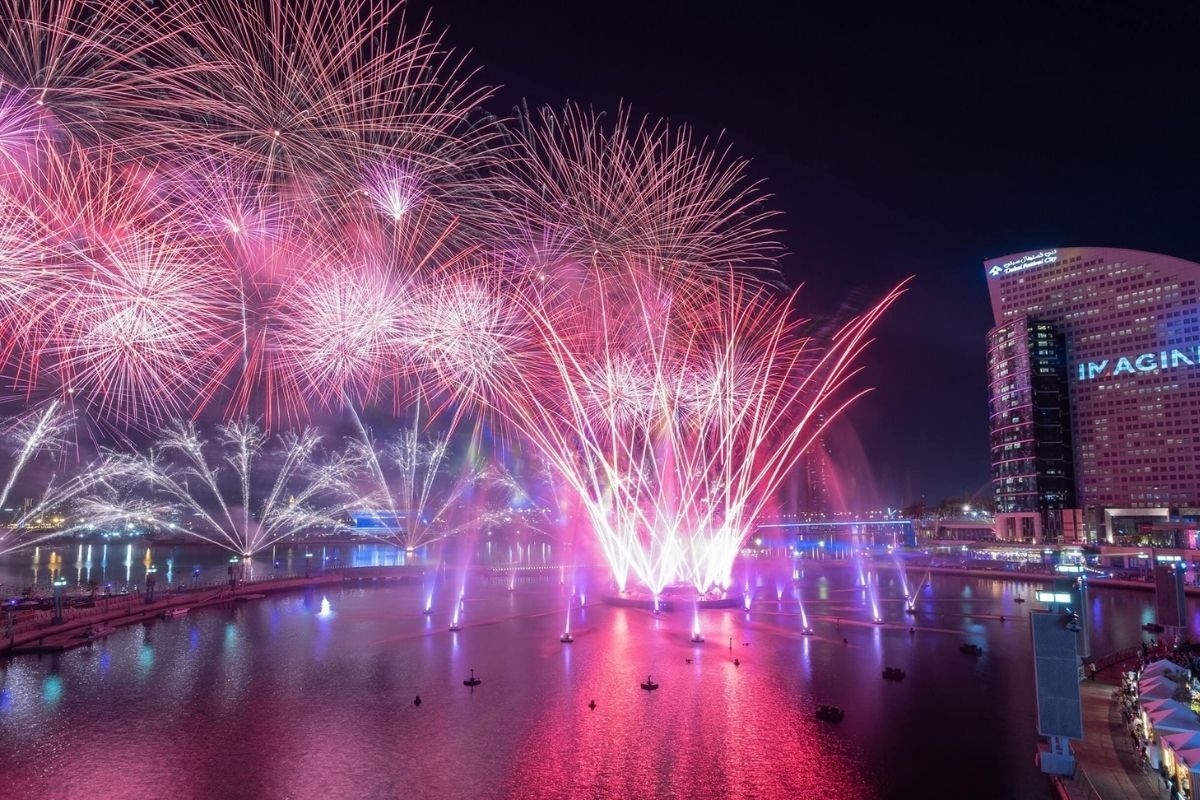 The Dubai Festival City has loads of New Year's Eve activities planned for all visitors. Featuring a 20 act show with the most epic lineup, the mall will hold a bunch of iconic performances along with two fireworks shows at 9 PM and at midnight on the 31st of December. Make sure to book your tickets as soon as possible!