In 2024, both oil and non-oil sectors are expected to strengthen the UAE GDP growth to reach around 3.4% from 2.8% in 2023, driven by robust domestic demand; particularly in the tourism, real estate, construction, transportation, and manufacturing sectors, according to the World Bank projections.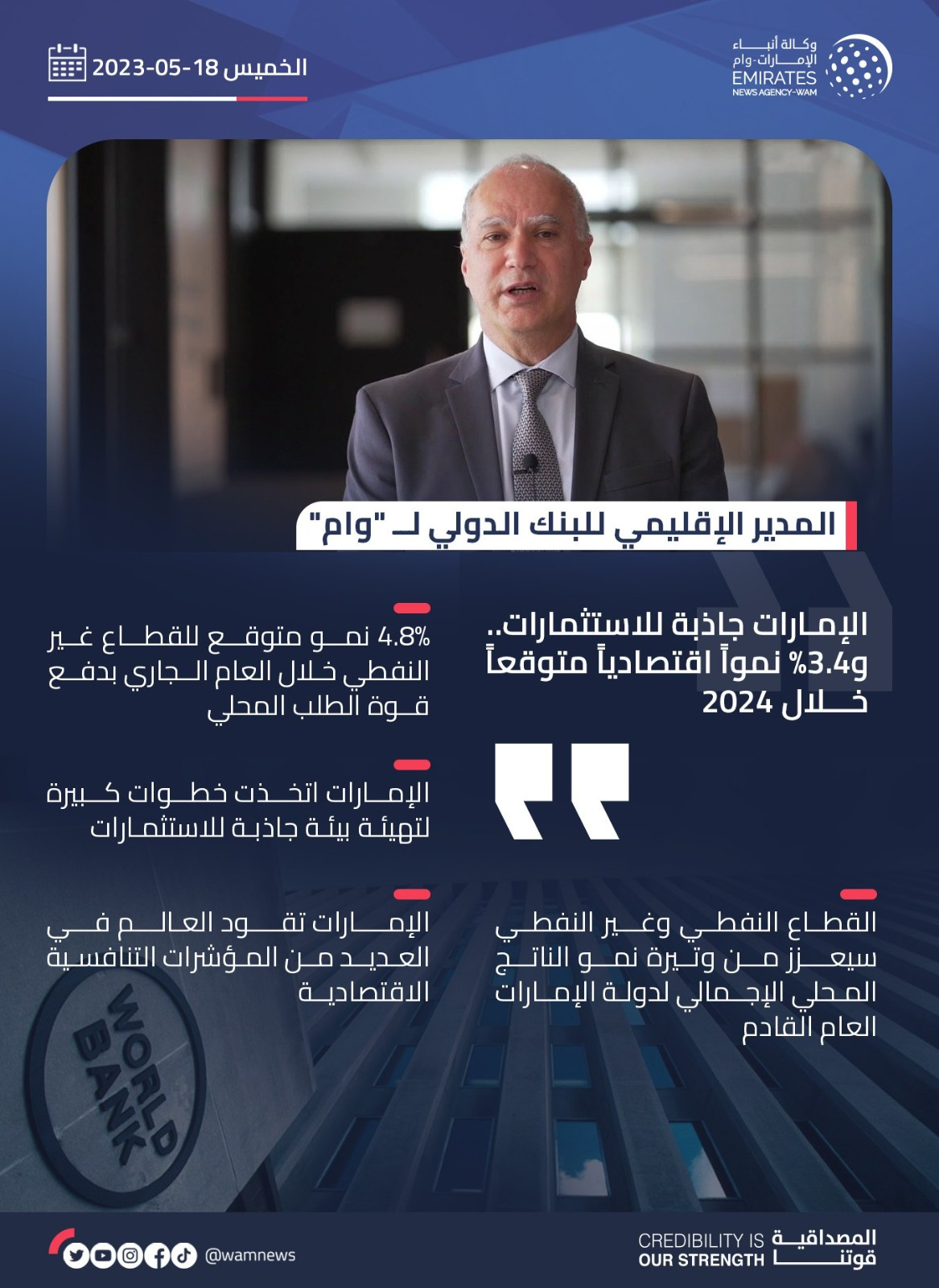 ''The UAE made significant strides towards creating an attractive environment for investments and business. Based on the recently published report by IMD, the UAE ranked number 12 (out of 63 countries) in the World Competitiveness Index in 2022 and led the world across several indices, ''
Issam Abu Suleiman, Regional Director of the Gulf Cooperation Council (GCC) at the World Bank.
''For the region, we also notice clear commitment by other countries in pushing forward their own reform agendas and promoting private sector-led growth and competitiveness. There are many common grounds and lessons learnt that could become of great value from close regional collaboration in this area,''
he said.
According to the Ministry of Economy, the UAE achieved a record economic growth last year, as the GDP grew by 7.6 percent, which is one of the highest rates of economic growth in the world.
The non-oil foreign trade of the UAE achieved record growth rates in 2022, reaching AED 2.233 trillion, with a growth rate of 17 percent compared to 2021. The country has exceeded the AED2 trillion barrier for the first time in history.
News Source: Emirates News Agency